This article may contain
affiliate links
. If you make a purchase through these links, I will earn a commission at no extra cost to you. Thanks!
If you're planning a trip south of the border to the capital city, then you're likely wondering where to stay in Mexico City and what the best neighborhood is to base yourself out of… Mexico City is absolutely gigantic, so choosing the right area is an integral part of the process when traveling to Mexico City.
When most people think of visiting Mexico, they imagine places like Cancun, Mazatlan, or Tulum… You know what I'm talking about: beaches, margaritas, and a Corona. However, as the home of about 1/6th of the entire population of Mexico, Mexico City is well worth your attention if you want the full experience of Mexican culture, cuisine, and history. To cut to the chase, Mexico City is right at the top of my list of favorite cities in all of Latin America and certainly one of the coolest in North America.
As the largest city in Mexico and one of the oldest cities in the Americas, Mexico City has a lot to offer. Over 8.8 million people live here within the city limits (and something like 21 million in the entire metropolitan area), meaning that it rivals New York and Tokyo as one of the most densely populated regions in the world.
Because of this vibrant blend of people, you'll never be left wondering what to do in Mexico City thanks to all the hustle and bustle. But beyond that, you're going to want to know where to stay during your trip.
Here I've compiled a list of the eight best neighborhoods worth your attention in Mexico City. However, with so much to do and so much to see, you may want to keep coming back and experiencing a different neighborhood each time, or at least concentrate each day of your visit in a different area to get a taste of what life is like there.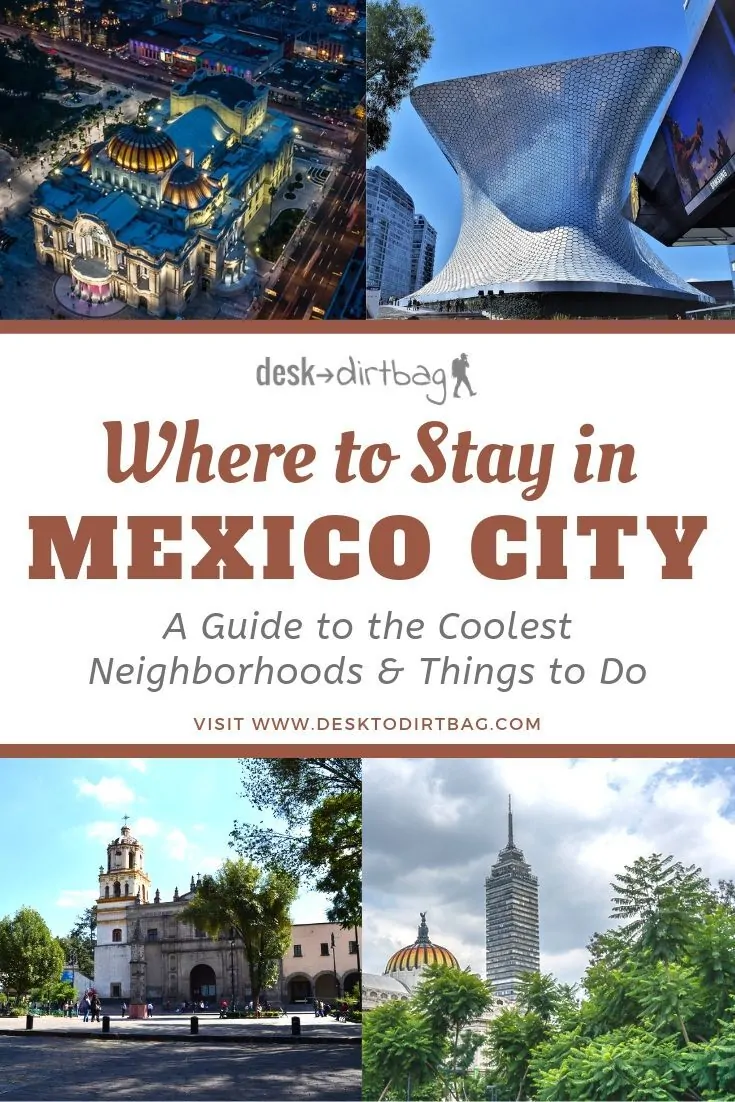 La Condesa
This neighborhood was named for the Countess of Miravalle, and this is one of the trendiest and most popular areas for locals, tourists, and expats alike. For many years, Mexico City has been trying to shed its less-than-stellar image, and neighborhoods like La Condesa and Roma are a testament to that hard work.
If you're into the hip sort of scene, then this is the place for you. There are dozens of chic cafes and restaurants, including many international offerings, in case you're getting tired of the authentic local Mexican cuisine (but that's impossible).
Overall, La Condesa (and the neighboring Roma) is perfect for foodies and gourmands. Street vendors sell all kinds of tasty treats, from locally-grown fruits and juices to other Mexican staples. Adding to its vibrant flair, you'll get swept up in the artsy colors and designs that cover the streets and art deco buildings along the way.
La Condesa is my absolute favorite Mexico City neighborhood and the area that I would recommend to any first time visitor. It is also among the safest neighborhoods in Mexico City.
Things to Do in La Condesa
Take a walk along the circular Hipodromo, lined with cafes, restaurants, and a seemingly never ending places to choose from.
Enjoy the fantastic Parque Mexico where you can go for a run, watch the dogs play, or take part in an outdoor yoga class.
Meander over to the Bookstore Fonda de Cultura Economica to hang out in the coffee shop or take part in one of the many cultural activities like films, lectures, and so forth.
Where to Stay in La Condesa
Like I said, La Condesa is my favorite neighborhood in the city and where I would recommend basing yourself… Here are my top picks for where to stay in this amazing neighborhood…
Best Hostel in Condesa:
Hostal Be Condesa or Gael Condesa
Check out my guide to the best Mexico City hostels, as well!
Best Budget Hotel in Condesa:
Hotel Roosevelt
Best Mid-Range Hotel in Condesa:
Hotel Parque Mexico
Best Luxury Hotel in Condesa:
Casa Malí by Dominion Boutique Hotel
Coyoacan
Although Centro Historico gets most of the credit for being home to most of the historical parts of Mexican culture, Coyoacan is a worthy cultural counterpart, especially in its center, known as Villa Coyoacan. Part of the appeal of this neighborhood is the old-world architecture, full of Spanish Baroque buildings and cobblestone streets.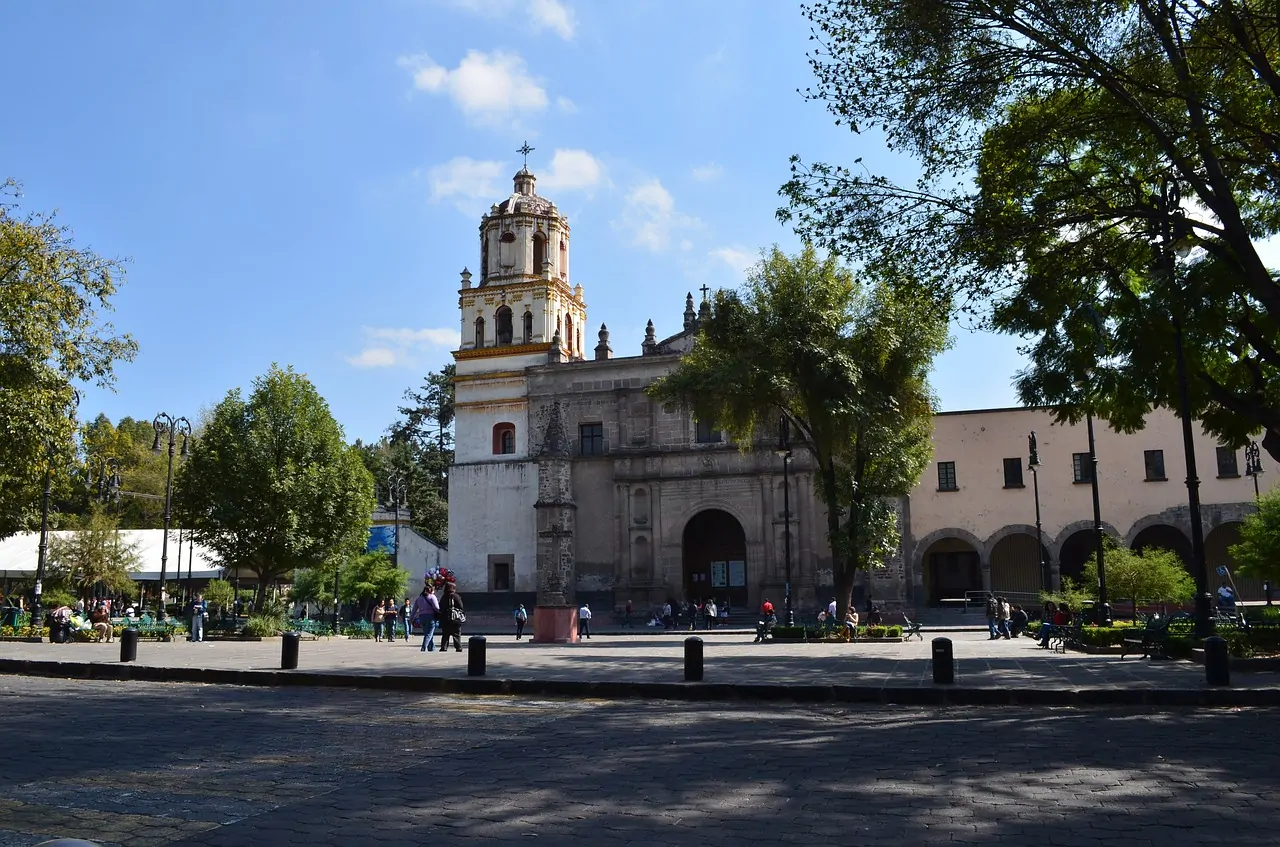 Another point of interest in Coyoacan is La Casa Azul, where famed artists Frida Kahlo and Diego Rivera lived, which is also known as the Frida Kahlo Museum. If you're a fan of their artwork and want to feel inspired, then you have to make the pilgrimage to this modest yet important destination. I'd consider the Blue House to be a must-visit attraction in Mexico City.
Other highlights of this area include the public market (open on Sundays) in Villa Coyoacan, as well as Colonia Del Carmen to the north (where the Caza Azul and Trotsky Museum are). But all over Coyoacan are boutiques, shops, cafes, bars, and restaurants that are worth your attention. Another reason to visit is that it's situated well outside of the bustle of the center of the city, so you can relax and catch your breath here.
Things to Do in Coyoacan
Visit La Casa Azul, of course, where you can take in the works of both Frida and Diego as well as get insight into their lives.
Hit up the Mercado Coyoacan for one of the city's best street markets full of hand made goods, fresh produce, and plenty more to browse. It's around the corner from La Casa Azul.
Visit the Leon Trotsky museum (yes, the Russian) which is where Trotsky lived after his falling out with Diego and Frida, and where he was murdered with an ice ax to the back of his head… Brutal.
Where to Stay in Coyoacan
Our #1 pick for a budget hostel in Coyoacan is Hostal La Encantada with a great location.
Roma
As mentioned earlier, Roma is right next to La Condesa, so you can easily explore both neighborhoods in one visit, or if you decide to stay in either area, you can easily explore the other by foot. Also, thanks to their proximity, the style, vibe, and general offerings are very similar, so it's hard to know when one area ends and the other begins.
Roma — technically divided into Roma Norte and Roma Sur — might be described as a little more gritty and Condesa being a little more polished, but they've both got that dynamic, unconventional, lively character that I love in a great neighborhood. If you take Roma and Condesa together, they are probably the best Mexico City neighborhoods.
Like La Condensa, this neighborhood is a haven for foodies. The main street Alvaro Obregon is a gourmand's paradise, with so many eclectic dishes being sold by street vendors or in restaurants and cafes alike that it can be hard to choose. If you want to eat your way through Mexico City (highly recommended), Roma is one of the best places to do it.
Another great aspect of Roma is the bohemian lifestyle that it embodies. If you're tired of the mad dash attitude of the rest of the city, here is where you can relax and take your time. Chill in one of the many bars or cafes and meet other like-minded and laidback people, grab some incredible street food or hang out in a park, like Fuente de las Cibeles. Roma is an excellent place for expats and travelers alike. It's also a haven for artists and musicians, who flocked to the area after the 1985 earthquake.
Both Roma Norte and Roma Sur are quite hip and cool, but I'd lean more toward Roma Norte if you're looking for the best home base.
Things to Do in Roma
Wander into Mercado Medellin, just a few blocks from the Hipodromo, for a taste of both Colombian food and Cuban cuisine, as well as a number of other snacks and offerings on hand.
A few blocks to the north you'll find the much more upscale Mercado Roma which is a hip place to grab a bite to eat, something to drink, or a dessert.
Try a strange new ice cream flavor and the renowned Helado Oscuro ice cream shop, or explore the many art galleries, or visit the Museo del Objeto del Objeto, one of the more obscure Mexico City museums.
Where to Stay in Roma Norte
Our #1 budget pick for where to stay in Roma Norte would be Hostel Home with an ideal location in this amazingly vibrant and fun neighborhood.
Polanco
If you're interested in being more in the upscale center of Mexico City, then Polanco is the place for you. This is by far the swankiest and most high-end section of the city, where you can find plenty of international boutiques and classy shops to buy whatever you need (err, don't need).
Jewelry, fashion, and expensive food are all a part of the Polanco experience. This neighborhood is also where you can find the Rodeo Drive of Mexico, the Presidente Masaryk.
That being said, don't be turned off by Polanco if you're not hoping to drop hundreds of dollars on designer goods. Plenty of the food shops in the area cater to those with less discerning tastes, including juices, tacos, and other plates at reasonable prices.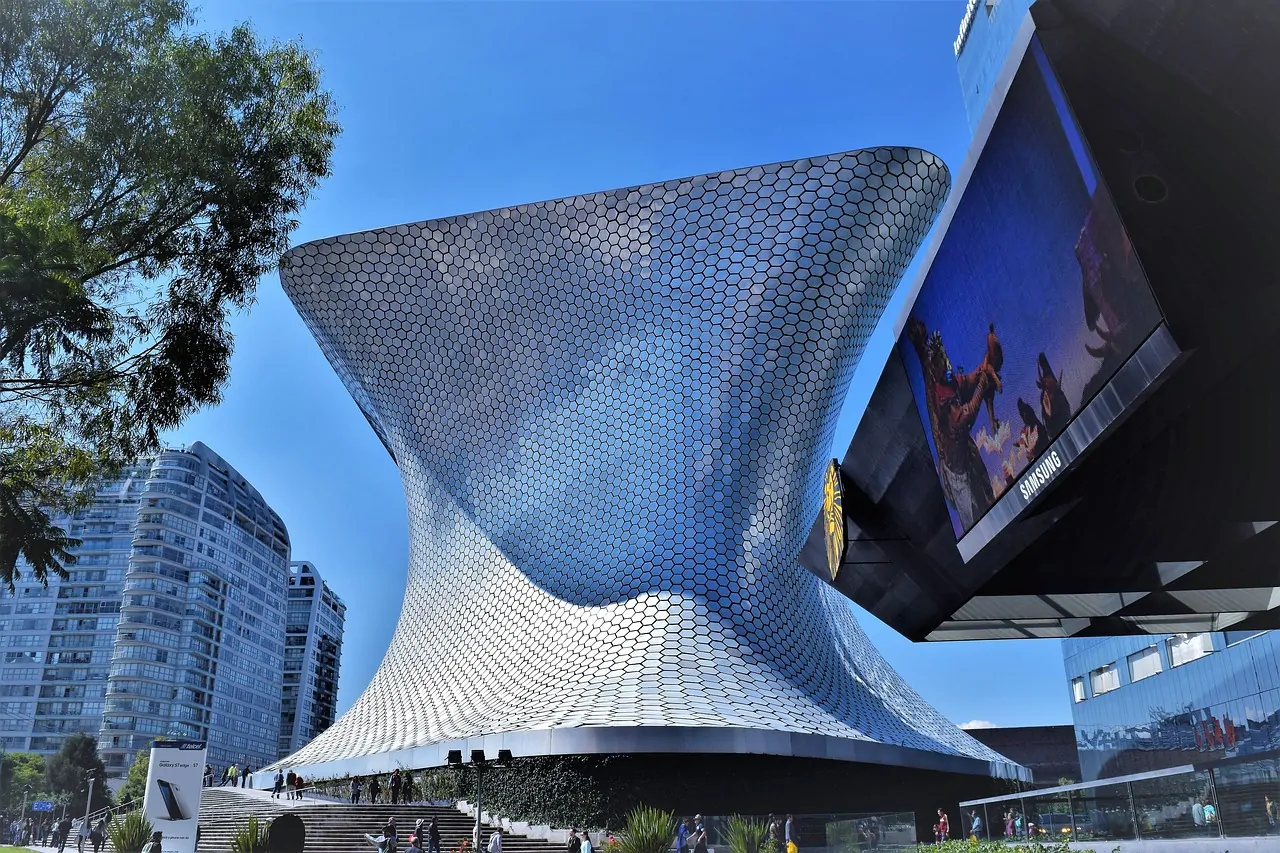 Polanco is also home to a number of amazing museums so you can take in some cultural trappings in between shopping sprees and food comas, there is the incredible Museo Soumaya, Museo Jumex, and not too far away in Chapultepec is the enormous National Museum of Anthropology Mexico.
Polanco can be a little sterile and boring compared to other neighborhoods, in my opinion, and this place isn't the best if you're looking for budget offerings like hostels, of course, but if you want a nice hotel or a swanky Airbnb, then Polanco is your best bet.
Things to Do in Polanco
If you want to splurge on some of the best of the best dining, then Pujol is the place to eat, where you can get a fantastic tasting menu that highlights the roots and flavors of Mexican cuisine with a modern twist.
Visit the tremendous Museo Soumaya, an architecturally stunning place, filled with tons of incredible art from world-renowned artists. Not only is it free, but I also consider it one of the best Mexico City museums, for sure.
Museo Jumex (patronized by the juice company!) is another worthy place to check out next to Soumaya where you will find a mix of contemporary art. It's free on Sundays!
Centro Historico
It's pretty easy to tell that this neighborhood is the historic center of Mexico City as you walk around starring up in marvel at the tremendous architecture that surrounds you. Thus, if you want to see and experience the rich history of the Aztec people, whose capital this city is built upon, as well as the history following the Spanish conquest, then this is the place to be.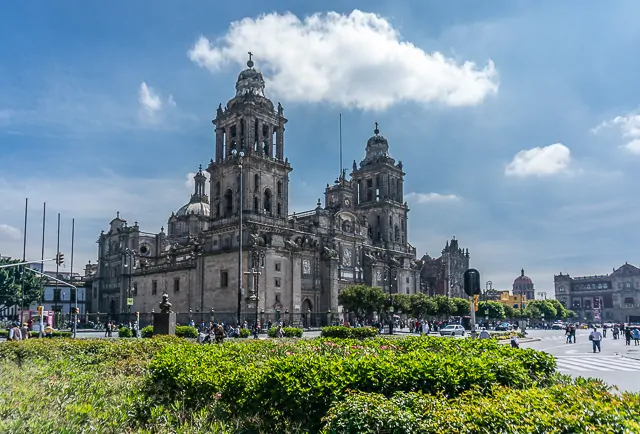 Some highlights of Centro Historico include a cathedral that's more than two centuries old (it was constructed in portions between the late 1500s and 1800s), ruins of the Great Temple used by the Aztecs, and the second-largest public square in the world. Although Mexico City is a cosmopolitan mix, full of modern amenities, Centro Historico still captures your imagination as to what life must have been like for residents hundreds of years ago.
As further testament to the incredible history, this area is also home to several museums and galleries that show off the grand spectacle of Mexican culture. At night, you can cruise along the Avenida Madero and find plenty of chic places to eat and enjoy the nightlife from one of several rooftop bars overlooking the Zocalo.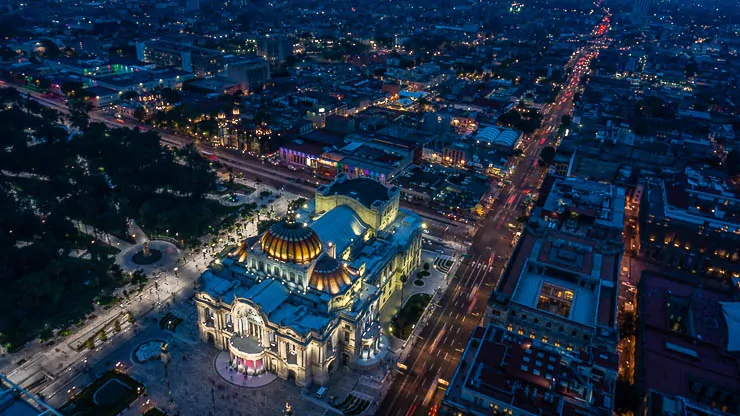 Centro Historico is perfect for travelers of all kinds. If you want to hit the most popular tourist attractions, many of them are within walking distance of this neighborhood, as are many different government buildings and services. That's what makes the Centro Historico another excellent option when considering where to stay in Mexico City, especially for first-time visitors.
Things to Do in Mexico City's Centro Historico
Grab food and drinks from one of the rooftop bars or restaurants that overlook the lively Zocalo plaza where you'll find the Metropolitan Cathedral and various government buildings.
Meander around the Palacio de Bellas Arts (and inside too!) and explore the nearby Parque Alameda.
Head to the top of Torre Latinoamericana for a stunning view of the city — just before sunset is a good time.
Grab churros from El Moro, admire the stunning architecture, go on a free walking tour, or enjoy an almost endless amount of things to do here.
Where to Stay in the Centro Historico
Our #1 pick for a budget hostel in the Centro Historico is #1 Casa Pepe thanks to its location, amenities, and extra services, which is also our #1 pick for the whole city (even if I do like La Condesa more, in general). Read more about why in our guide to the best Mexico City hostels.
Read More: Guide to the Historic Center of Mexico City
Zona Rosa & Colonia Juarez
The Zona Rosa (which is part of Colonia Juarez, basically west of Insurgentes) is a place that is hard to pin down… A mix of modern development, old school French mansions, a large gay community, and the center for Mexico City's Korean population at Little Seoul, Colonia Juarez is definitely interesting.
You'll find wealth and poverty, elegance and decay, a mix of businessmen, punks, and plenty more.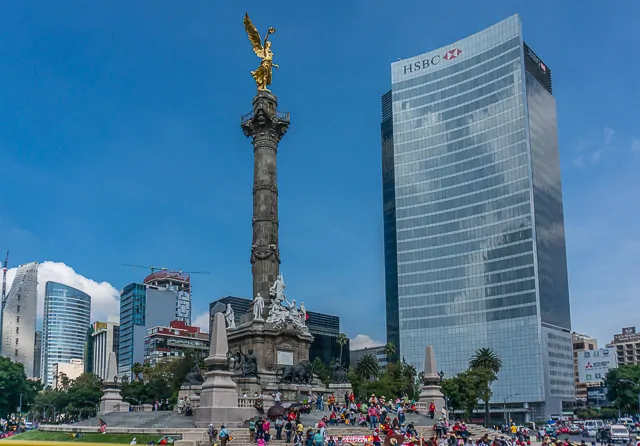 The northern edge of the Zona Rosa and Colonia Juarez is bordered by Paseo de la Reforma where you'll find gleaming towers, monuments, and something akin to the Champs Elysees as it runs between the Centro Historico and Chapultepec Park.
Whether you're staying in an affordable hostel or a cool, boutique hotel, there's plenty to enjoy about the Zona Rosa and Colonia Juarez… Plus, it borders the incredible Roma Norte and Condesa just beyond.
What to Do in Zona Rosa and Colonia Juarez
Curl up with a book and coffee in Cafebrería El Péndulo, hang out on the steps below "El Angel" (the monument to Mexican independence), or wander through Little Korea.
Walk the length of Paseo de la Reforma until you reach the edges of Chapultepec Park where you can explore places like the anthropology museum, Chapultepec castle, walking/running trails, rent a boat, or much more.
Visit one of the more touristy museums like the wax museum or Ripley's Believe it or Not.
Where to Stay in the Zona Rosa
Our #1 pick for where to stay in the Zona Rosa would have to be the stylishly cool Capsule Hostel — you gotta check out their bunks!
Xochimilco
We've already covered the historic center, and some of the amazing neighborhoods that immediately surround it, but now we're taking a peek at what some call "the Venice of the New World." In fact, this area was named a UNESCO Heritage Site over 30 years ago.
Xochimilco (pronounced so-chi-milk-co) translates to "where the flowers grow," and it's a stunning sight to behold. Numerous man-made islands and canals weave through this neighborhood, which is why it's compared to Venice. Fortunately, though, flooding is not as much of an issue here, so you can stay in Xochimilco without having to plan for getting soaked.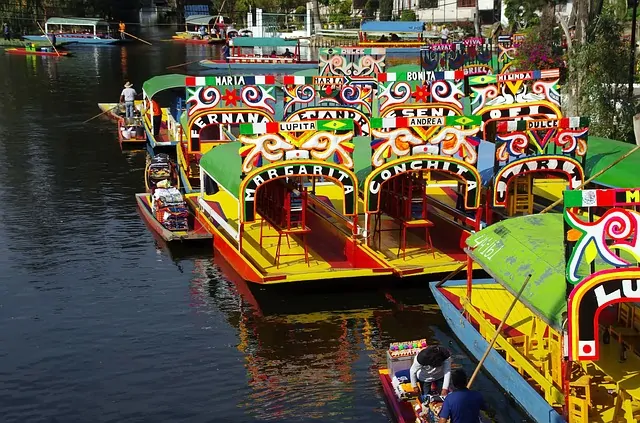 If the water wasn't enough, you could gander at the floating gardens, which is partly where the area gets its name. Local farmers used flat-bottom boats and tied them together to make these gardens, where they grow all kinds of flowers, fruits, and other gorgeous plants.
Honestly, Xochimilco is better as a fun day trip and one of the best Mexico City tours, rather than a place to base yourself, but there are a number of nearby budget hotels if you'd prefer to be closer to canals to set out from there.
Things to Do in Xochimilco
Take a trajinera, a colorful boat decorated by hand, as they make their way up and down the famed canals. The basin where Mexico City currently sits was mostly lakes, lagoons, and canals, so it will give you a better idea of what it used to be like.
Explore the Museo Dolores Olmedo for a collection of pre-Hispanic artifacts and one of the best art collections of Diego and Frida.
Visit one of the oldest churches in Mexico at the nearby Parroquía San Bernardino de Siena which dates back to the 16th century.
San Angel
As you should already know, Mexico used to be a Spanish colony, which is why parts of the country have heavy Spanish influences, particularly with the architecture. If you loved the baroque buildings of Coyoacan, then you'll appreciate the atmosphere of San Angel as well.
This neighborhood is located next to Coyoacan, and it's where Spanish royalty would come to relax from the hard life of ruling. As such, the area is full of historic structures that instantly transport you back in time. One of the highlights includes La Iglesia San Jacinto, which was built in the 16th century, as well as the Casa Del Risco, a baroque fountain made of broken porcelain.
San Angel is also an excellent place for finding unique and colorful antiques that you won't find anywhere else in Mexico City. Also, like Coyoacan, it has a much more laid-back atmosphere, allowing you to bathe in its splendor without feeling rushed. It's like a slightly more wealthy version of Coyoacan with cobblestone streets out in the suburbs.
Finally, this neighborhood is famous for its annual Dia de Los Muertos Festival in November, so be sure to come here if you want to experience all the best that Mexican culture has to offer at that time.
Things to Do in San Angel
Make time for the Bazaar del Sabado, the Saturday open-air market with all sorts of cool handicrafts and items for sale. It's easy to lose time here.
Visit the Museo Casa Estudio of Frida and Diego in a cool building that was one of Latin America's first architectural projects.
Explore the Museo Soumaya Plaza Loreto, an offshoot of the same incredible museum up in Polanco.
Where to Stay in Mexico City
Hopefully, this overview of the best neighborhoods in Mexico City gave you a better idea of where to stay in Mexico City, but maybe they all sound kind of cool and this article just left you more confused than ever… So here's my personal recommendation about the five best neighborhoods in Mexico City that would make for the best home base, in my opinion, as you explore everything else that this city has to offer.
La Condesa – Especially around the Hipodromo and Parque Mexico.
Roma – Especially Roma Norte.
Centro Historico – If you want to be close to the main tourist attractions here.
Coyoacan – If you prefer to be away from the main hustle and bustle.
Polanco – If you prefer swanky or upscale.
In short, I don't think you can go wrong with La Condesa or Roma, with a close runner up being in the Historic Center of Mexico City, if you prefer the downtown feel and being in the heart of the action.
But really, no matter where you stay in Mexico City, you'll find it pretty easy to get around thanks to the excellent public transportation system they have in place, be sure not to my miss my article about the top things to know before traveling to Mexico City.
If you're looking for more specific recommendations about where to lay your head in each neighborhood, then check out my article on the best Mexico City hostels.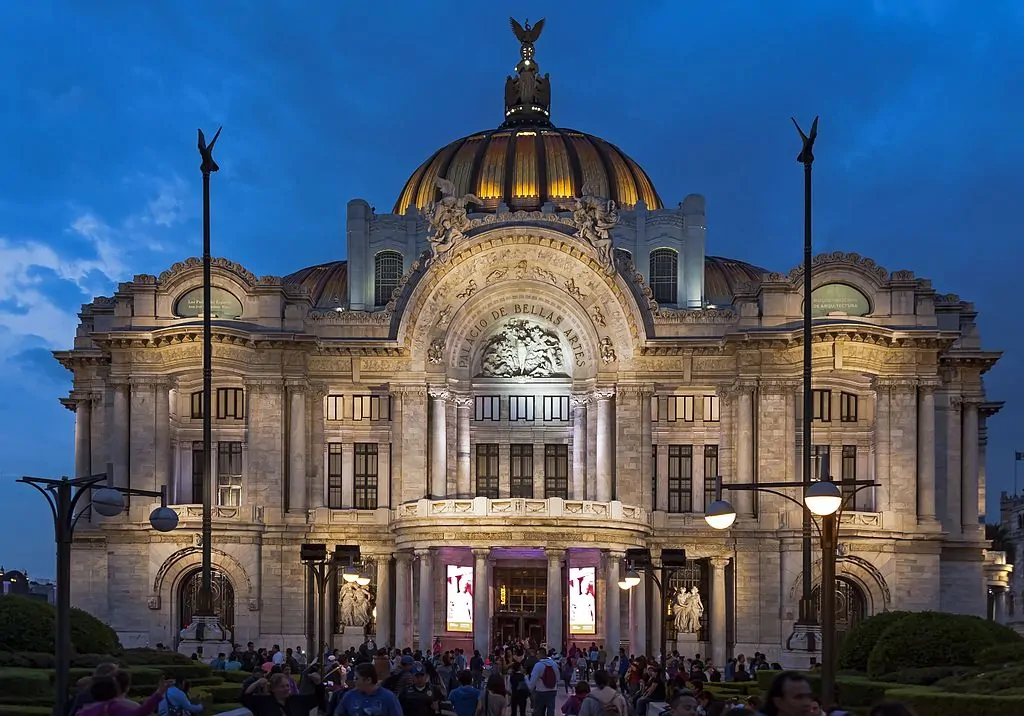 Visit Mexico City
If you haven't paid attention to Mexico City lately (or ever), now is the perfect time to plan your next trip and make it a Mexico City vacation. This city is a cosmopolitan and multicultural paradise that will leave a lasting impression on you for years to come. There's always something new to see and experience, and you will be amazed at how vibrant and gorgeous Mexico City is. I invite you to see for yourself.
Traveling to Mexico City soon? Be sure to reserve your room via Booking.com now to save. And don't forget to purchase travel insurance for Mexico to protect yourself against illness, injury, and theft. I use and recommend World Nomads.
Read Next: The Best Things to Do in Mexico City
Share This
Did you enjoy this post about where to stay in Mexico City? Take a second to share it on Pinterest, Facebook, or Twitter. Thanks!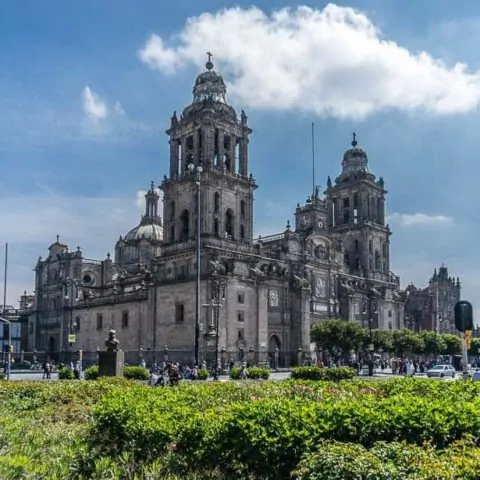 Mexico Travel Tips
Important tips and resources for planning an amazing trip to Mexico, based on my extensive experience traveling across the entire country.
Tools
Instructions
Book a cheap flight to Mexico with Momondo, or better yet, start travel hacking so you can fly for free.
Plan a rough itinerary and how long you will spend in each destination. Pick up Lonely Planet Mexico to help with this.
Work every day to teach yourself Spanish, you want to know as much as possible before you arrive.
Book your cheap accommodation in advance, at least for the first destinations -- For hostels use: Booking, for cheap hotels use: Hotels.com, for apartments use: Airbnb.
Reserve your on the ground tours and activities through Get Your Guide.
Purchase travel insurance for Mexico with World Nomads to protect yourself from illness, injury, and theft while in Mexico.
Check out my comprehensive guide about traveling to Mexico with information on cities, things to do, places to see, and more.
Learn more money saving tricks with my top budget travel tips if you want to get more bang for your buck.
Put together your Mexico packing list.
Enjoy this incredible country!
Notes
I hope this helped you plan your travels in Mexico! I know it can be a struggle to find accurate and on the ground information when traveling to a new place like Mexico, which is why I started writing so extensively about it!
If you have any questions about Mexico, budget travel, or anything else shoot me an email at ryan@desktodirtbag.com.
(I love getting questions! That is how I get ideas for my blog posts and what to write about!)
Recommended Products
As an Amazon Associate and member of other affiliate programs, I earn from qualifying purchases.
The following two tabs change content below.
Desk to Dirtbag is one of the leading budget adventure travel blogs online and is dedicated to helping its followers achieve their travel dreams through inspiration, information, and actionable steps. If you are new to the site, be sure to
Start Here
.
Latest posts by Desk to Dirtbag (see all)