This article may contain
affiliate links
. If you make a purchase through these links, I will earn a commission at no extra cost to you. Thanks!
Mexico City is home to more than a hundred museums which is second only to Paris as the city with the most museums. I'd say it's safe to say that this place is a culture and art lovers paradise. One of the most popular and most visited museums in Mexico City is the Frida Kahlo Museum in the Coyoacan neighborhood on the southern end of the city. If you haven't heard of Frida Kahlo yet, then you're in for a treat…
Here I'll be giving you a brief overview of her life and works along with details about her home and studio of Casa Azul which was bequeathed to the Mexican nation as Museo Frida Kahlo, one of the top things to do in Mexico City.
In this in-depth guide to the Frida Kahlo Museum in Mexico City, we'll be discussing a bit more about Friday Kahlo's background, the museum itself, how to best get tickets to the museum and other important details, along with some of the best Frida Kahlo tours, and much more.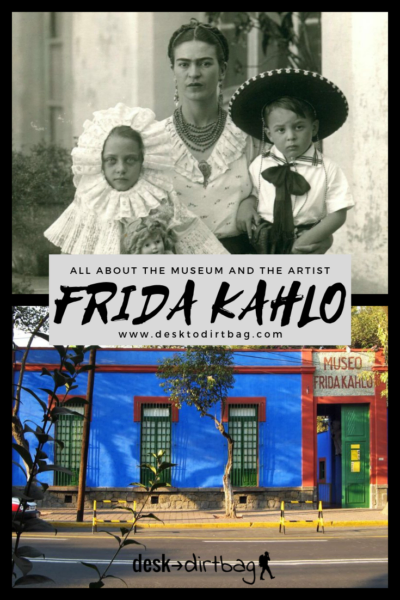 Who is Frida Kahlo?
Frida Kahlo is among the best-known artists of the 20th century, and certainly the most famous to come out of Mexico during that period. Kahlo was a Mexican painter born in Coyoacan, Mexico City (1907-1954). She was known for her strong and flamboyantly colored self-portraits that dealt with her ideas of death, identity, class and race, postcolonialism, gender, and the human body. Her tumultuous relationship with her husband and Mexican muralist Diego Rivera was also much to talk about.
Kahlo suffered several serious health and medical conditions all her life. At a young age, she suffered from polio which left her with a small limp. It also was a contributing factor to some of her injuries and medical problems later in her life.
Frida as a child often worked as an assistant to her father who was a professional photographer, which obviously introduced her to art and design. Although she took drawing classes, she was interested in science and decided to study medicine. In 1922, she entered the National Preparatory School in Mexico City where she met Diego Rivera, who was painting a mural for the university's auditorium.
In 1925, Kahlo was involved in a bus accident which left her seriously injured, and at the end of her life, she underwent more than 30 major operations. While recuperating from that accident, Kahlo taught herself to paint by studying from the old masters while confined to her bed.
Frida married Rivera in 1929 and after this, Kahlo dramatically changed her personal style by wearing traditional Tehuana dress with flowers as a headdress and colorful jewelry. Her painting style also changed to a more Mexican folk-art style. Her subjects became more abstract and she began questioning the norms.
The couple traveled to the United States because Rivera was going to work on several mural commissions. In between 1930 to 1933, she endured two premature pregnancies. Later on, a miscarriage and the death of her mother had extremely affected her. At this time, Kahlo painted some of her most disturbing and most harrowing works such as Henry Ford Hospital (1932) after the miscarriage.
Kahlo and Rivera went back to Mexico and lived in a new house which also became a gathering spot for artists and political activists. The house had separate quarters but was connected with abridging. Frida and Leon Trotsky, the Russian philosopher, had a close friendship that eventually turned into an affair.
Kahlo also met Andre Breton who championed Kahlo's work. Breton wrote the introduction of her first solo exhibition. This was held at the Julien Levy Gallery in New York in 1938 and it was a success.
Kahlo traveled to Paris to exhibit her work there and met more Surrealists like Marcel Duchamp. The Louvre acquired one of her works entitled The Frame (1938) and Kahlo became the first 20th-century Mexican artist to be included in a collection of The Louvre.
Throughout the marriage of Kahlo and Rivera, both had some unfaithfulness. Diego had a relationship with the sister of Kahlo which served as the impetus for their divorce. Although, after a year of divorce, they reconciled and remarried in 1940.
They moved to her family home La Casa Azul in Coyoacán. After a few years, she was appointed as a professor of painting at La Esmeralda, the Education Ministry's School of Fine Arts. She was continuously ill and her health began to decline rapidly, so she turned to excessive drinking and drugs for relief.
But she was still painting even with more surgeries and hospital stays. She was confined to a wheelchair and later on to her bed. This caused her to attend her first solo exhibition in Mexico in 1953 lying on a bed (it was transported to the venue with her on it because she couldn't even stand). And in 1954, she eventually succumbed and passed away due to pulmonary embolism in the upper room at Casa Azul.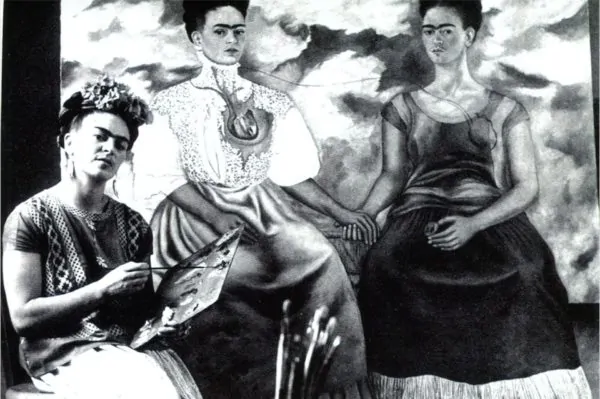 Although Kahlo was already famous during her lifetime, her posthumous popularity increased in the 1970s. There were many books and movies that were inspired by Frida Kahlo's life and art. This propelled her to even greater acknowledgment in the 21st century as a woman who was ahead of her time. In popular culture, she most famously represented in the 2002 film, "Frida," which starred Hollywood A-lister and Mexican actress Salma Hayek, which is worth watching as a quick introduction to her life and struggles.
About the Frida Kahlo Museum Mexico City
Upon her death, her husband and fellow Mexican artist and muralist Diego Riviera started to redesign Frida's childhood home to honor her life and art. In 1958, the museum opened to the public (just a year after Rivera's death).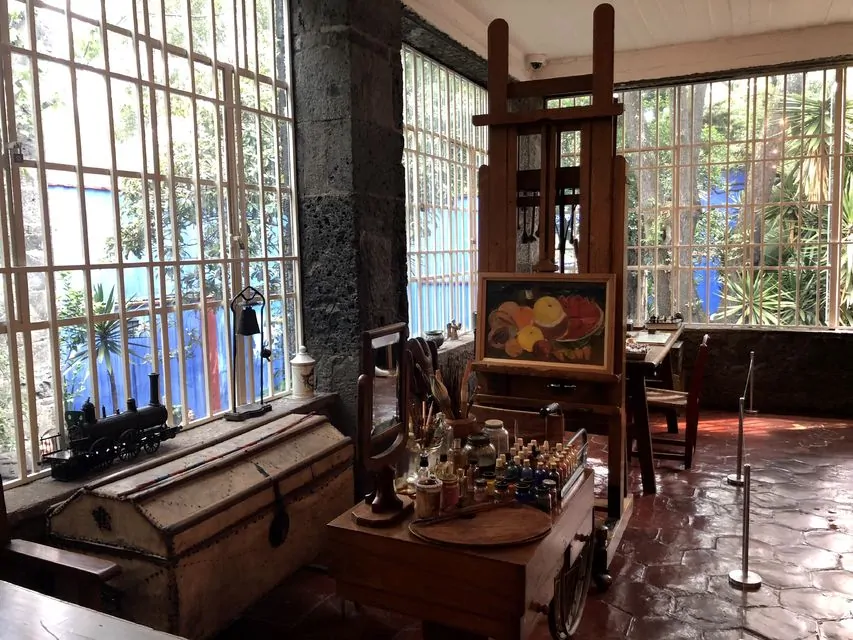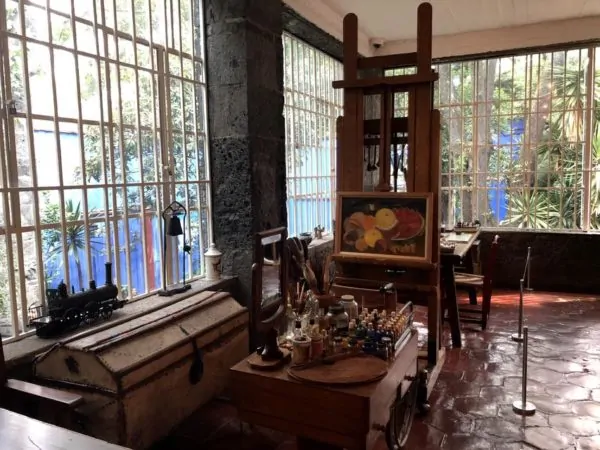 The increased popularity of Frida Kahlo, from books, movies, and museums around the world, also meant many visitors to the museum. There are almost always long lines wrapping around the block outside of the Casa Azul house and museum – but be sure to check down below on how to best get your tickets to this museum.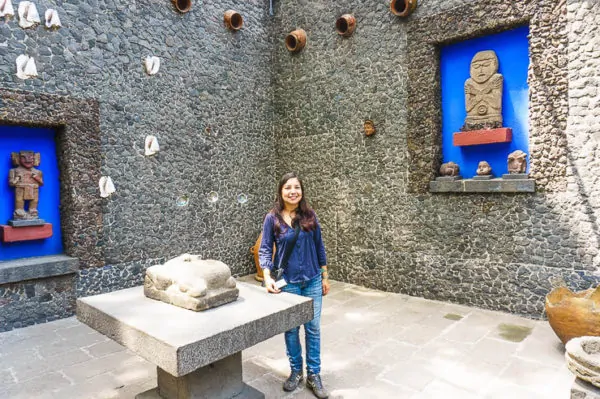 This museum houses numerous works by Frida throughout the property, as you would expect in a museum such as this, but it is also a bit more personal since you can also find Frida's clothes, casts, photos, art, painting materials, beauty products, wheelchair, bed, and other personal items are displayed throughout the home – preserving life in Caza Azul in much the same way as when it was found.
It was as if she was just there moments before we came in. Visitors from all over the world talk about their surreal experience when they go tour the Frida Kahlo Museum.
Another highlight is the Casa Azul gardens which are well kept and are full of stunning blooms, floral archways, seating areas, and open green spaces against the brilliant cobalt blue walls of the house. It's cool to just hang out in the courtyard where Frida and Diego used to be.
Probably the most moving part of the museum would be her bed and art studio where you can still see where she worked on her paintings. You can even see the mirror installed above her bed allowing her to make her self-portraits while still recuperating from her operations.

I suggest you get the audio guides to help you go through the different rooms and gain a greater understanding and appreciation. Also, don't forget to bring some cash or a credit card if you want to purchase some cool souvenir items only found here in the Casa Azul museum gift shop. Check out the prints from her journal, something you can bring home with you or give to friends back home.
How to Score Frida Kahlo Museum Tickets
Museo Frida Kahlo has risen to popularity over the years and when you visit now, you will almost for sure see extremely long lines outside the museum to buy tickets. Your best bet is to just buy your tickets online so you can avoid these lines.
Since you can buy your ticket in advance, you can choose the exact date and time slot that you want to visit. As I have said, this is a house (albeit a very large house) so it is smaller than many other Mexico City museums but is still something that I would consider a must-see when you are visiting Mexico City.
Tip: We bought our tickets the day before, but you should check tickets at least a week in advance to make sure there is still wide availability. If you go early in the morning, you'd likely to encounter fewer visitors, as a rule of thumb. Just plan sufficient time to get there (your best bet is to go by subway).
Get your tickets for the Frida Kahlo Museum in Coyoacan, Mexico City here.
More Information about Casa Azul
How to get to the Casa Azul (The Blue House, Museo Frida Kahlo):
The quickest and easiest way is via the Metro Line 3 to the Coyoacan station, a short walk from the museum.
Location and Details of Casa Azul:
Londres 247, Del Carmen, 04100 Ciudad de México, CDMX, Mexico
Contact No. +52 55 5554 5999
Hours:
Tuesday, Thursday, Friday, Saturday, Sunday – 10:00 AM to 5:30 PM
Wednesday – 11:30 AM to 5:30 PM
Monday – Closed
Click here to go to the Official Website of Museo Frida Kahlo.
Frida Kahlo Museum Tours
There are a few tours that include Frida Kahlo Museum and I know some of us would probably want to skip these since the museum is a place you can do yourself, but sometimes there are tours that you can't just resist, especially if you really want to dig into the story with the help of a knowledgeable guide, visit other cool places, or are just short on time.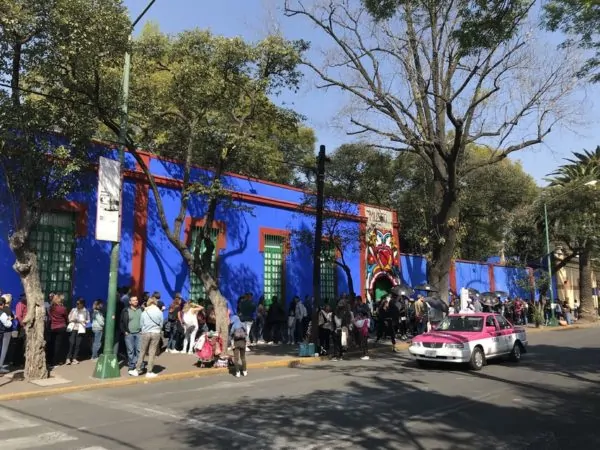 It is also important to note that these packages already have entrance fees to the museum so you are spared from lining up to buy them. This will help you make the most of your time while exploring the beautiful city of Mexico and follow the path of Frida's colorful life.
Frida's Life in Mexico City: Life, Art, and Flavors
This tour is all about Frida Kahlo: her life and art, and the culture and flavors of her time. Understand Frida Kahlo's world more and see the impact her medical conditions had on her art. You'll also gain a greater understanding of her political ideas and her great love for her country, Mexico.
This visit includes Caza Azul, of course, as well as the neighborhood of the Historic Center and Coyoacan and see it in the time of Frida and Diego.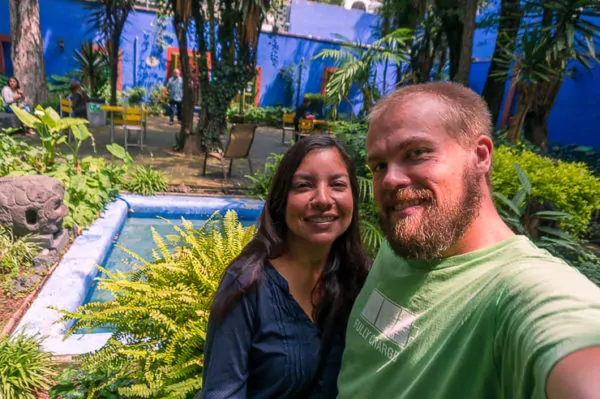 Indulge yourself in Mexican gastronomic surprises and flavors to see another side of Frida's life. This tour is a great introduction to Mexico City and Frida Kahlo.
Book your Mexico City: Frida Kahlo's Life, Art & Flavors Tour now.
Frida Kahlo Museum and Other Museum Tours in Coyoacan and Xochimilco
The Frida Kahlo Museum is the first stop of this 3-museum tour package in Mexico City. Aside from the Casa Azul, which was Frida and Diego's home, you will also get to visit the Diego Rivera Anahuacalli Museum. Another important art museum in the city is the Dolores Olmedo Museum which will be the last stop for the tour.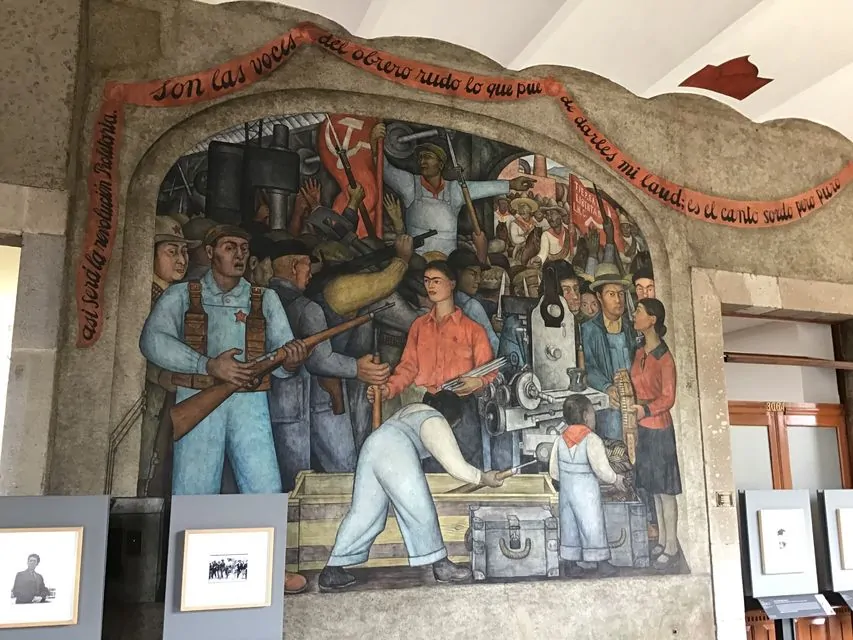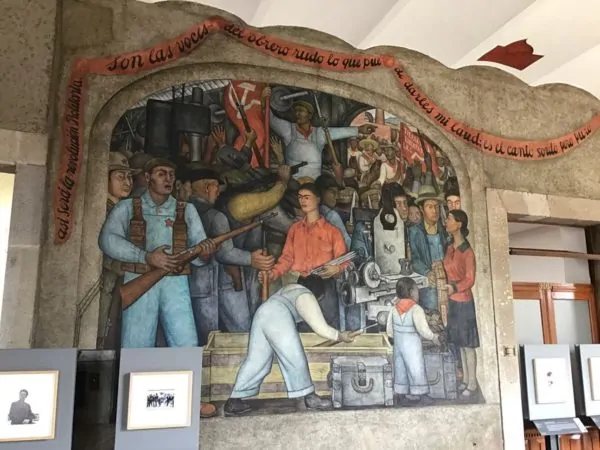 You should understand by now that Casa Azul was built by Frida's father Wilhelm Kahlo as their family's residence. So, when it was turned into a museum, it couldn't hold as many paintings as they would have liked… Of course, several of her important artworks like "Viva la Vida", "Frida y su Cesárea" and "Portrait of my father Wilhelm Kahlo" can be seen here, but if you want more Frida artwork and insight into her life, you'll need to visit some more museums.
For one, the Anahuacalli Museum houses Diego Rivera's collection of pre-Hispanic folk art of more than 50,000 pieces. Diego Rivera himself conceptualized and designed the architecture of this building.

This was made with volcanic stone with a seemingly unique design for a structure that Rivera and Kahlo deemed fit for the Mexican art to be displayed.
Finally, the Dolores Olmedo Museum is a museum which was previously the property of businesswoman Dolores Olmedo who had an extensive collection of art from pre-Hispanic folk art to colonial to modern and contemporary art, and pre-Hispanic art equal to more than 6,000 pieces.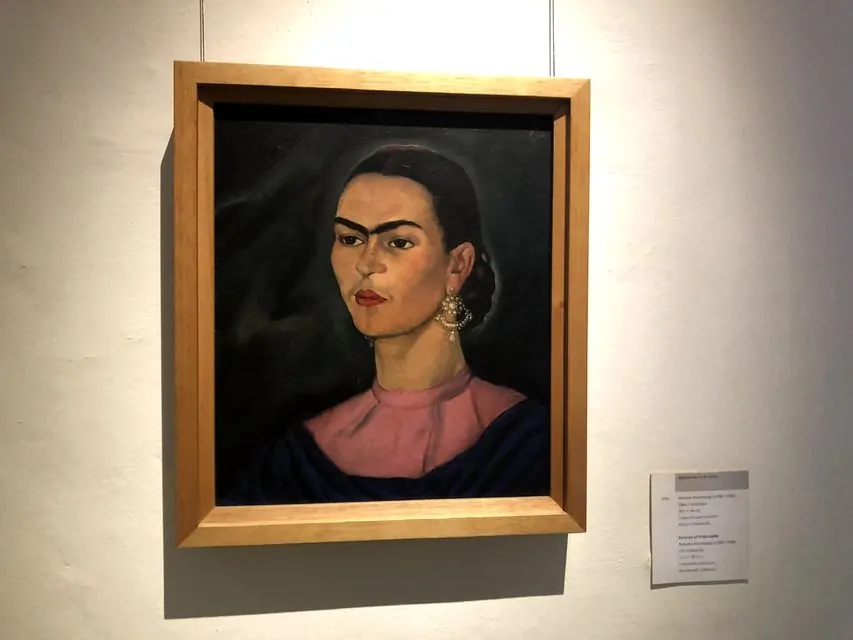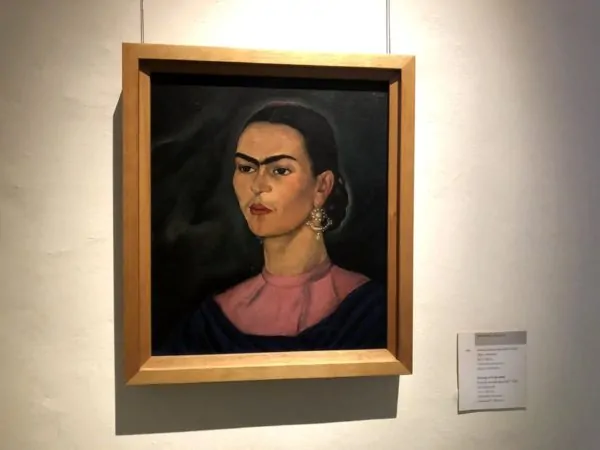 Frida had 145 paintings done and Museum Olmedo is known to have 25 paintings of these. You'll also find more than 140 pieces from Diego Rivera's paintings. This is one of the most important museums in Mexico City, and Dolores Olmedo also houses collections of other Mexican artists and an opulent grounds in the Xochimilco neighborhood where the hairless Mexican wander around.
These three art museums best explain the life and times of the great Mexican artist, Frida Kahlo. This is a highly recommended tour for you to a much better understanding of Kahlo's art.
Book your Coyoacán & Xochimilco: 3-Museum Tour now.
2-Day Tour of Mexico City with a Visit to Frida Kahlo Museum
If you are a traveler that would like to make the most out of your short time in Mexico City, then this 2-Day Guided Tour of Mexico City is a good offer for you. In these two days, you will be able to visit the most important historical and cultural attractions of Mexico City, offering you a grasp of the greatness of the Aztec empire, the colonial period, Mexican art and artists, and to experience what Mexico City is now today. On Day 2, you will get to visit Museo Frida Kahlo in Coyoacan.
On Day 1, you will be brought to the largest archaeological site in Mexico City which is Tlatelolco and your guide will show you around this part of the capital of the Aztec empire. You will also get to visit the Plaza of Three Cultures where the past and modern Mexico blend. You will then be brought to the Basilica of Our Lady of Guadalupe or Basílica de Guadalupe, one of the most important religious sites in Mexico (one of the most visited places in the Roman Catholic world receiving more than 20 million pilgrims each year!).
Then you will be brought to Teotihuacan, known as the "City of the Gods". Teotihuacan ruins have several marvelous pyramids and structures used for sacrifices, religious rituals, and observatories. Climb up the Sun and Moon Pyramids to enjoy the magnificent views from the top.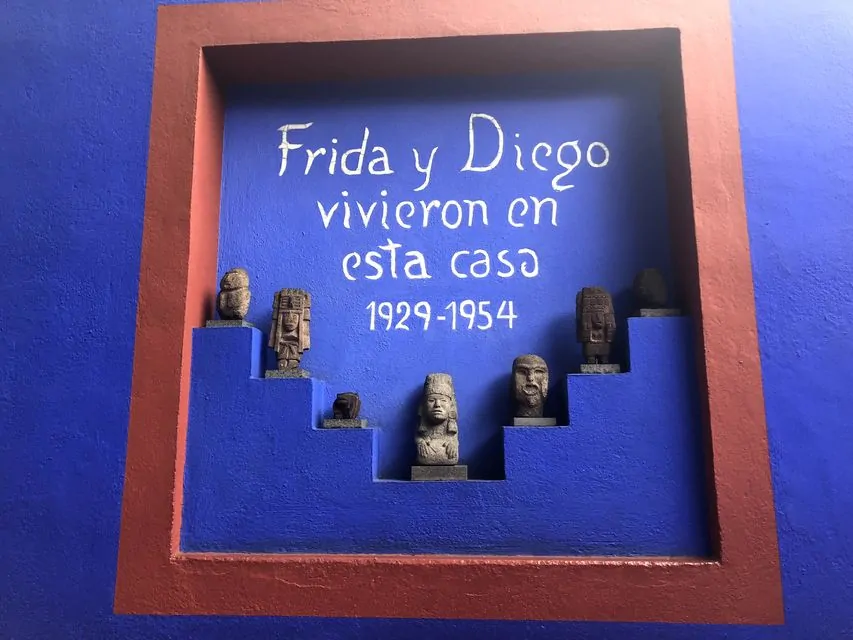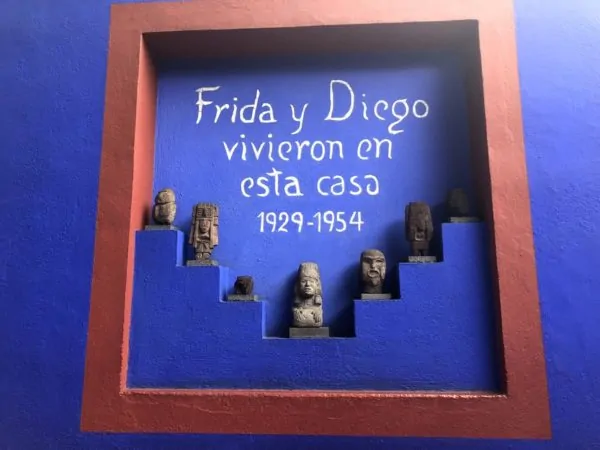 And finally, on Day 2, you will start at the Coyoacan neighborhood which used to be an old village in the outskirts of Mexico City. But since the city grew, it has melded to be a part of the city itself. In these cobblestone streets, you will be visiting the Museo Frida Kahlo (or the Casa Azul or Frida Kahlo House Museum) to learn the life and art of Frida Kahlo, which we've discussed in detail already as the museum dedicated to her life and works.
Then you'll head for a visit to the National Autonomous University (built in 1551) which is now a UNESCO-listed campus with art from famous muralists Diego Rivera and Juan O'Gorman.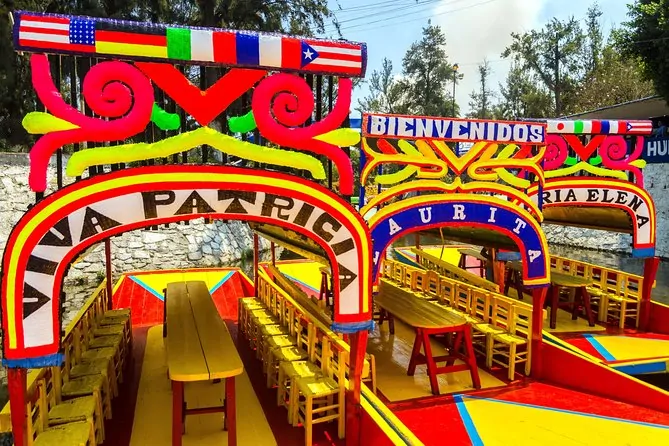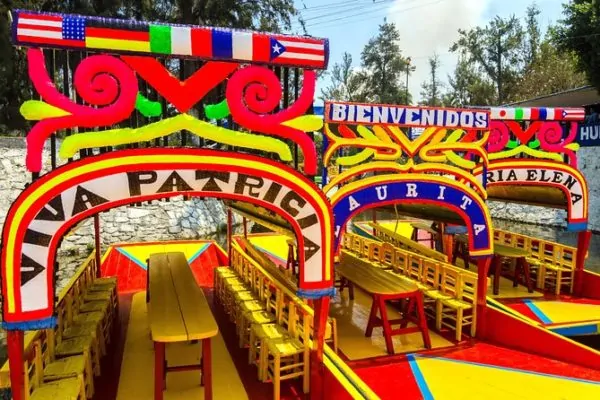 Finally, this tour will continue 30 km south of Mexico City to a place known as Xochimilco, which is a UNESCO World Heritage site and an ecological reserve. Xochimilco was built on a lake by the Aztecs which were driven from the in-lands. The Aztecs built their empire on 'islands' which they made on stilts for gardens and temples.
You will enjoy a trajinera boat ride, as the colorful boat plies the waters in these canals. And staying true to Mexican festive nature, there are musicians on board to play music while you snack on delicious snacks sold by vendors onboard other trajineras.
Book your Mexico City Super Saver Tour Package now.
More Museums in Mexico City
Most of the museums in Mexico City are concentrated in the Historic Center of Mexico City like the Palacio Nacional (includes some important works by Diego) or the Palacio de Bellas Artes, or within Chapultepec Park like the National Museum of Anthropology Mexico, and Papalote Museo del Nino.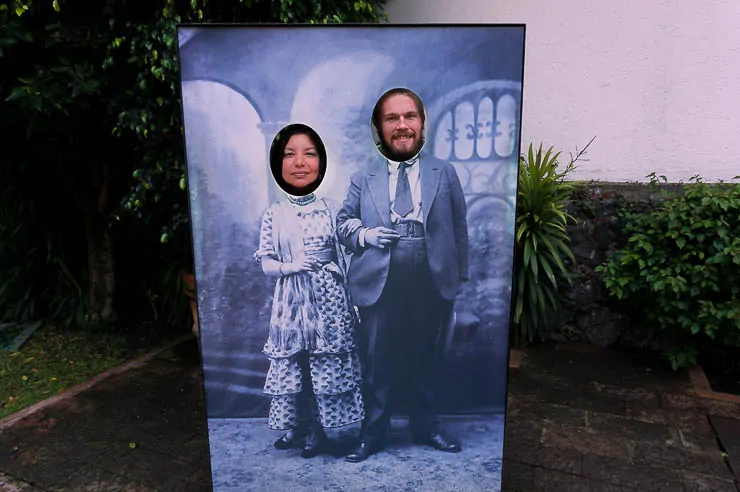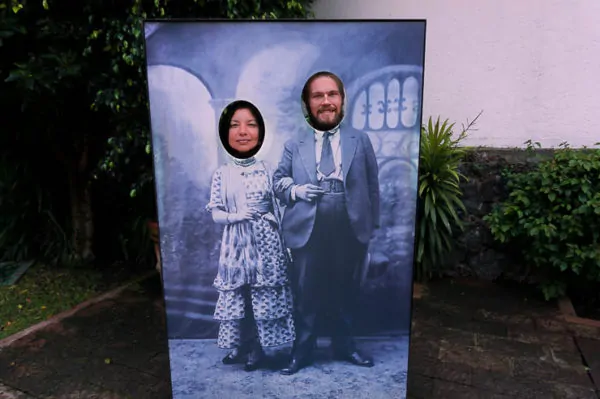 In the area where Casa Azul is located, there are several related museums that you may also want to visit, such as the Museo Diego Rivera Anahuacalli, or the nearby Museo Casa Estudio Diego Rivera y Frida Kahlo in the San Angel neighborhood.
While not related to Frida, you'll also find some other cool museums in Coyoacan like the Museo Casa de Leon Trotsky, Museo Nacional de las Intervenciones (a monastery built on top of an Aztec ruin), Museo Nacional de la Acuarela (the city's only watercolor museum), Arte Hoy for modern contemporary art, Casa de Luna for some art shopping, and Museo Nacional de las Culturas Populares.
Read Next: 15 Best Museums in Mexico City
Traveling to Mexico City soon? Book your lodging on Booking.com now to save and see my guide to the best hostels in Mexico City. If you plan to stay for a few weeks, I highly recommend looking for a place on Airbnb rather than any hotels, just be sure to read my guide on where to stay in Mexico City first! And don't forget to purchase travel insurance for Mexico that will help protect you against illness, injury, and theft. I use and recommend World Nomads.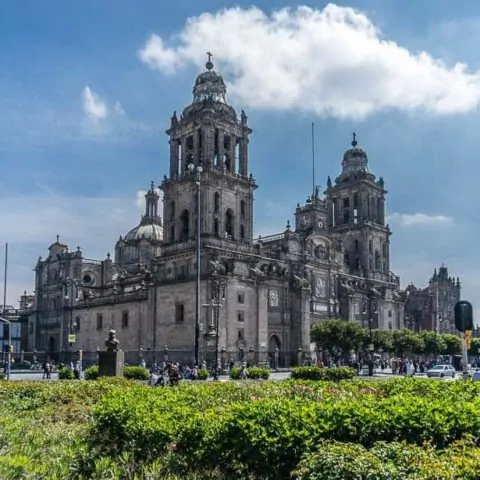 Mexico Travel Tips
Important tips and resources for planning an amazing trip to Mexico, based on my extensive experience traveling across the entire country.
Tools
Instructions
Book a cheap flight to Mexico with Momondo, or better yet, start travel hacking so you can fly for free.
Plan a rough itinerary and how long you will spend in each destination. Pick up Lonely Planet Mexico to help with this.
Work every day to teach yourself Spanish, you want to know as much as possible before you arrive.
Book your cheap accommodation in advance, at least for the first destinations -- For hostels use: Booking, for cheap hotels use: Hotels.com, for apartments use: Airbnb.
Reserve your on the ground tours and activities through Get Your Guide.
Purchase travel insurance for Mexico with World Nomads to protect yourself from illness, injury, and theft while in Mexico.
Check out my comprehensive guide about traveling to Mexico with information on cities, things to do, places to see, and more.
Learn more money saving tricks with my top budget travel tips if you want to get more bang for your buck.
Put together your Mexico packing list.
Enjoy this incredible country!
Notes
I hope this helped you plan your travels in Mexico! I know it can be a struggle to find accurate and on the ground information when traveling to a new place like Mexico, which is why I started writing so extensively about it!
If you have any questions about Mexico, budget travel, or anything else shoot me an email at ryan@desktodirtbag.com.
(I love getting questions! That is how I get ideas for my blog posts and what to write about!)
Recommended Products
As an Amazon Associate and member of other affiliate programs, I earn from qualifying purchases.
Share This
Did you enjoy this post about the incredible Frida Kahlo museum? Take a second to share it on Pinterest, Facebook, or Twitter. Thanks!
The following two tabs change content below.
Desk to Dirtbag is one of the leading budget adventure travel blogs online and is dedicated to helping its followers achieve their travel dreams through inspiration, information, and actionable steps. If you are new to the site, be sure to
Start Here
.
Latest posts by Desk to Dirtbag (see all)