This article may contain
affiliate links
. If you make a purchase through these links, I will earn a commission at no extra cost to you. Thanks!
We pulled up to the apartment building in the heart of the La Condesa neighborhood, an upscale, beautiful area full of restaurants, bars, people walking their dogs, and running the loop through the neighborhood.
Sunny and her little dog, Zoe, greeted us on the street, and Zoe was already jumping up happily as if we were old friends.
Both Andrea and I felt welcomed immediately by their warm hospitality and I just felt relieved after having fought through the horrendous traffic of Mexico City on a Friday night.
Thanks to Mexico City's "Hoy No Circula" program where cars with certain license plates are not allowed to drive in the city, we had to arrive a day earlier than anticipated.
House Sitting in Mexico City
Thanks to the website Trusted House Sitters, we had connected with this amazing opportunity to watch after Zoe in the heart of Mexico City for three weeks.
This opportunity was what finally compelled us to drive into Mexico… We had long been kicking around the idea of driving south of the border but hadn't yet 100% committed to it.
We interviewed for the position by phone back while we were in California's Eastern Sierras. It sounded like an amazing opportunity, and we were so fortunate that they picked us.
Mexico City
As soon as we arrived in Mexico City we fell in love with the town.
Mexico City was such a pleasant surprise… A big, modern city with a long history (one of the oldest European cities in the Americas—and obviously dating back much further with the Aztecs, though all that remains is the ruins in the center).
You could live there for years and just barely scrape the surface of everything there is to do in Mexico City — with the incredible variety of restaurants, the seemingly endless number of Mexico City museums (like the Frida Kahlo Museum and the National Museum of Anthropology just to name a few), the art scene, and beyond. We loved exploring our neighborhood or heading to the historic center of Mexico City and exploring all it has to offer.
After living out of the truck and struggling through the heat along Mexico's coast (in mid-summer), we were thrilled to be enjoying the modern amenities of city life.
Getting to watch after and care for Zoe, a little Shih Tzu, was also a real pleasure — the free vacation was just the icing on the cake.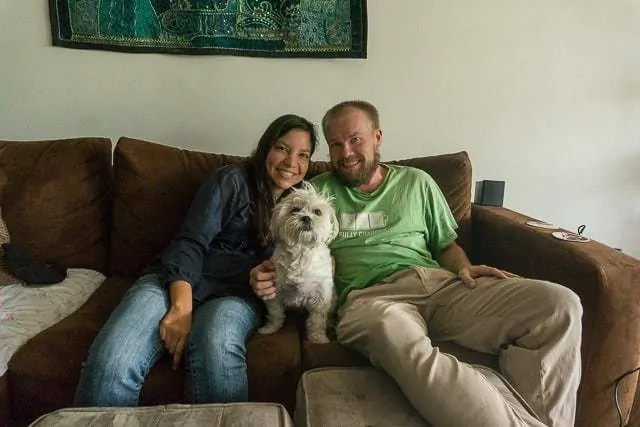 Andrea and I both love animals, but the travel lifestyle obviously isn't very conducive to animal ownership — thus one of the best things about house sitting.
House Sitting
House sitting is a game-changer for travelers and is one thing I wrote about in length in my book Big Travel, Small Budget — how you can travel to far-flung destinations all over the world and reduce your lodging expenses down to zero thanks to the new world of house sitting.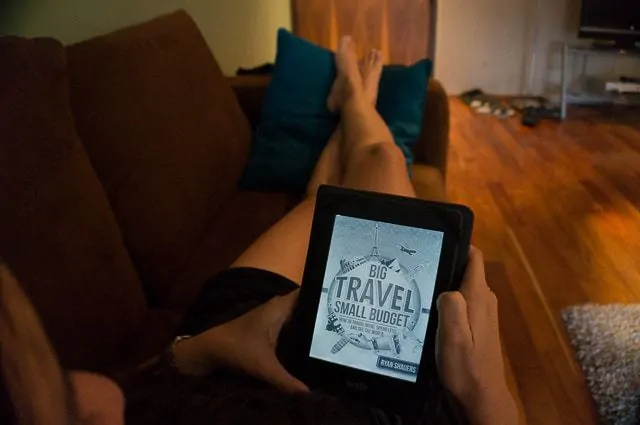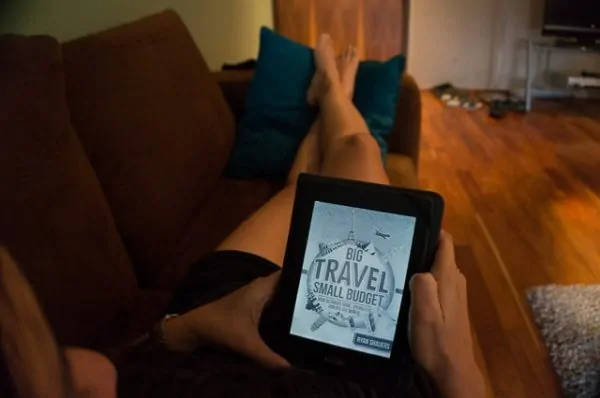 Beyond the benefits of getting to play with animals and free accommodation, you also are afforded the opportunity to live like a local for that time.
No bouncing around hotels — you've got access to an actual bedroom where you can unpack a little and you've also got access to a real kitchen where you can cook up some real meals. It was great!
Though we had to balance the urge to explore the incredible restaurants in our neighborhood with being able to cook at the apartment.
Didn't Want to Leave
We really weren't sure what to expect with Mexico City, but it totally blew us away.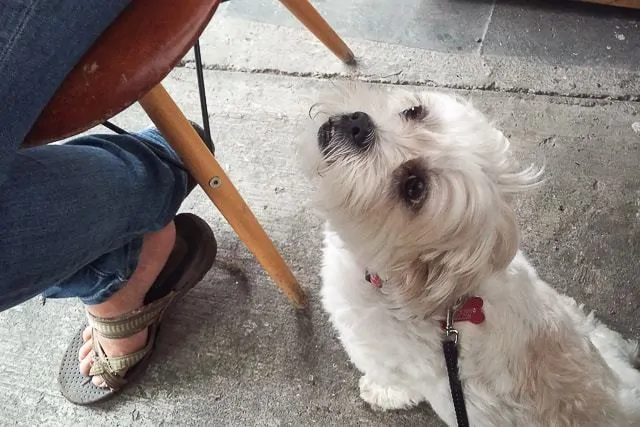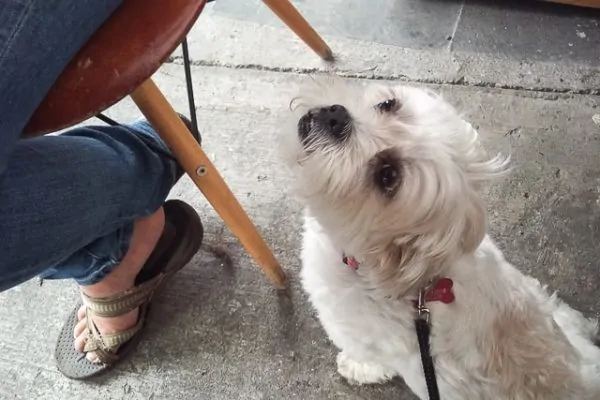 So much so that we even started hypothetically looking for places to live for the remainder of our allotted visa time and mounting another Airbnb business.
In the end, of course, the call of the road won out against our daydreaming and kept on course.
But we'll always look back on Mexico City with fond memories. Hopefully, we'll visit again in the future.
Traveling to Mexico City on your next trip? Book the perfect room on Booking.com today and don't miss my guide to the best Mexico City hostels if you want to save money but can't find any house sitting opportunities.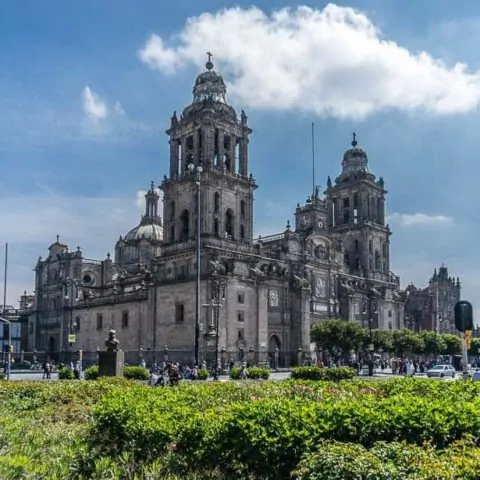 Mexico Travel Tips
Important tips and resources for planning an amazing trip to Mexico, based on my extensive experience traveling across the entire country.
Tools
Instructions
Book a cheap flight to Mexico with Momondo, or better yet, start travel hacking so you can fly for free.
Plan a rough itinerary and how long you will spend in each destination. Pick up Lonely Planet Mexico to help with this.
Work every day to teach yourself Spanish, you want to know as much as possible before you arrive.
Book your cheap accommodation in advance, at least for the first destinations -- For hostels use: Booking, for cheap hotels use: Hotels.com, for apartments use: Airbnb.
Reserve your on the ground tours and activities through Get Your Guide.
Purchase travel insurance for Mexico with World Nomads to protect yourself from illness, injury, and theft while in Mexico.
Check out my comprehensive guide about traveling to Mexico with information on cities, things to do, places to see, and more.
Learn more money saving tricks with my top budget travel tips if you want to get more bang for your buck.
Put together your Mexico packing list.
Enjoy this incredible country!
Notes
I hope this helped you plan your travels in Mexico! I know it can be a struggle to find accurate and on the ground information when traveling to a new place like Mexico, which is why I started writing so extensively about it!
If you have any questions about Mexico, budget travel, or anything else shoot me an email at ryan@desktodirtbag.com.
(I love getting questions! That is how I get ideas for my blog posts and what to write about!)
Recommended Products
As an Amazon Associate and member of other affiliate programs, I earn from qualifying purchases.
Share This
If you enjoyed this post, please take a moment to share it on Facebook, Pinterest, or Twitter. Thanks!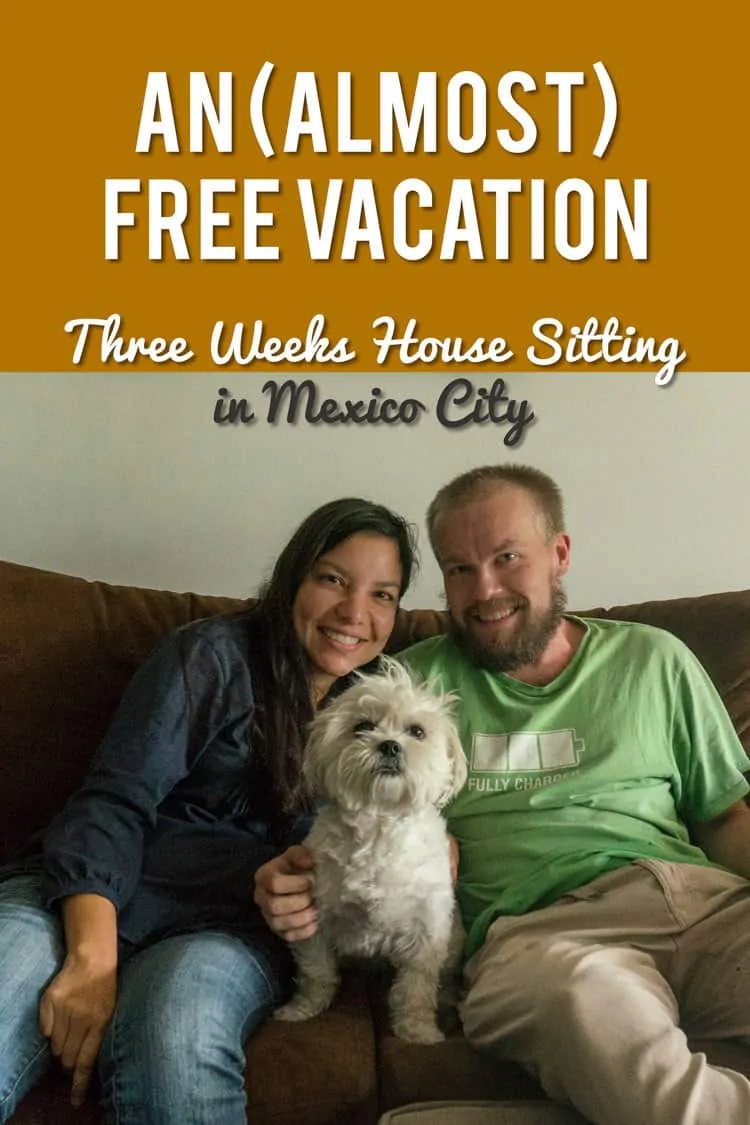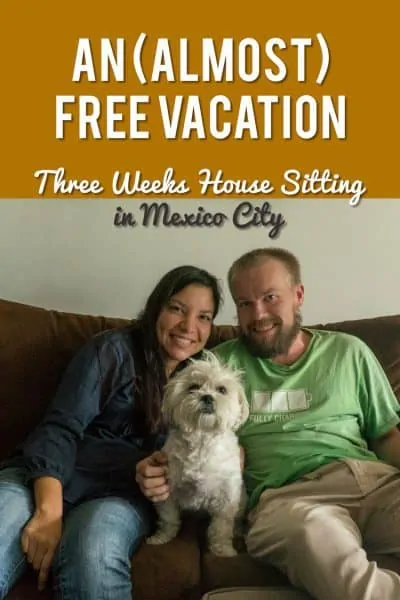 The following two tabs change content below.