This article may contain
affiliate links
. If you make a purchase through these links, I will earn a commission at no extra cost to you. Thanks!
I'd heard so much about the City of Oaxaca Mexico over the years, all the way back to friends in college that studied abroad there, along with other travelers, as an incredible town full of things to do.
It had the reputation for being an incredibly beautiful colonial city and also a place of frequent unrest. Thankfully all was quiet while we were there.
We spent a few days at the Overlander Oasis in the neighboring Pueblo of Santa Maria del Tule so we could explore the area around the City of Oaxaca.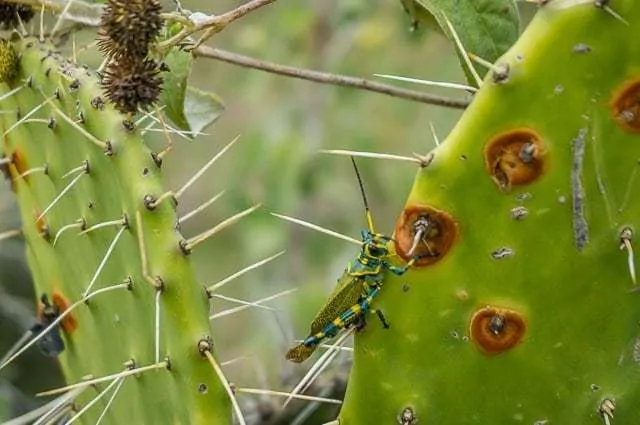 A few things you must do while in Oaxaca, Mexico:
Ruins of Monte Alban
Monte Alban is another of the pre-hispanic ruins that are scattered all throughout Central America and is located just outside the city, a short ride by public transport.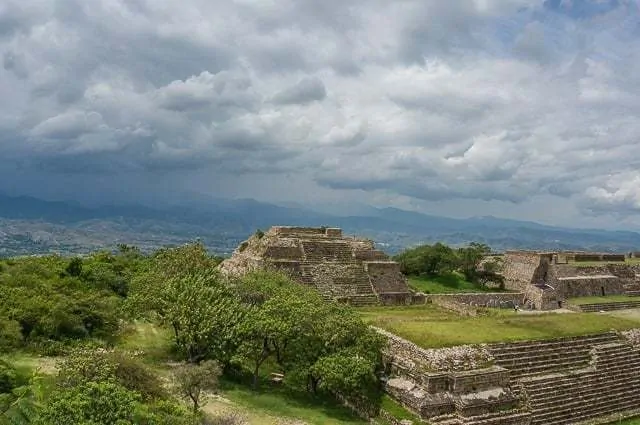 Up until now we've visited Teotihuacan and Cholula, but the Monte Alban site stands out as particularly amazing because it is situated on the top of a mountain with commanding 360 degree views, including the city of Oaxaca below.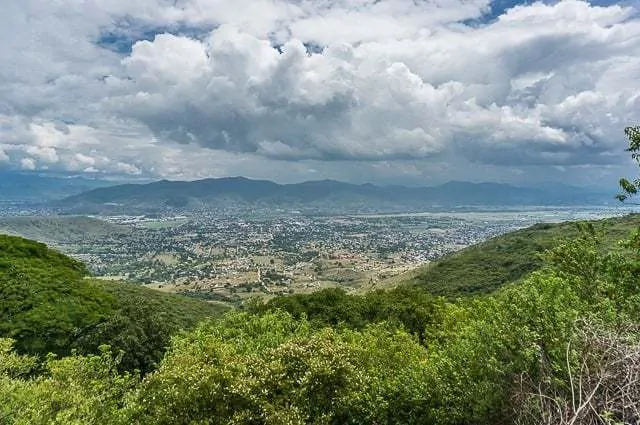 As you enter the grounds they've also got a great museum that better explains what is known about this ancient culture, including some macabre aspects like the skulls and remains of children, skull deformation practices, sharpening or reforming teeth, etc.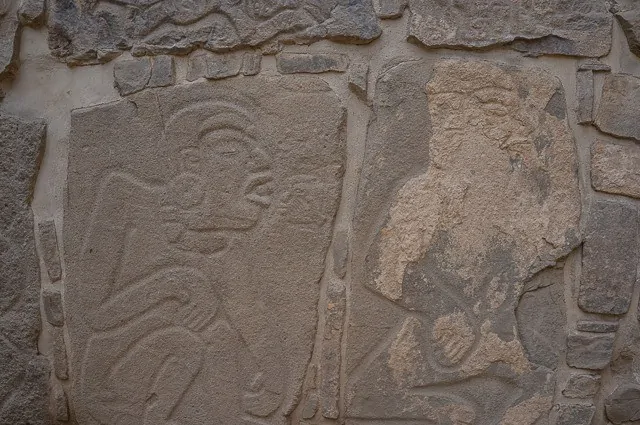 About: Ruins of Monte Alban cost 64 pesos per person to enter the site and be aware that it closes early around 5pm. There is a museum and coffee shop on the premises.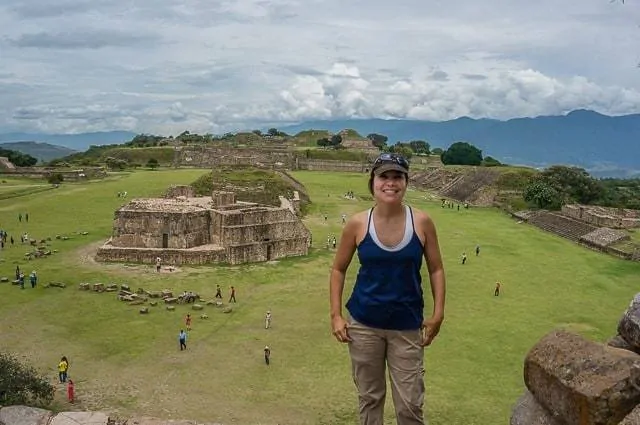 Getting there: We took a cheap tour bus from the central square rather than driving up to Monte Alban for 60 pesos per person round trip, quite cheap.
It's a short 20-30 minute drive up the windy and sometimes partially washed out mountain roads.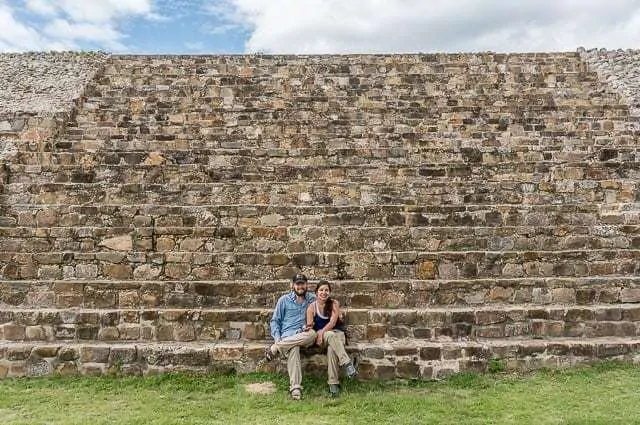 Explore Downtown Oaxaca Mexico
Oaxaca is a stunningly beautiful colonial town with interesting architecture, narrow, cobblestone streets, and a thriving art and culinary scene.
In the core of the old town it is also extremely pedestrian friendly as they have closed off a number of streets to cars, making the center even more pleasant to walk around.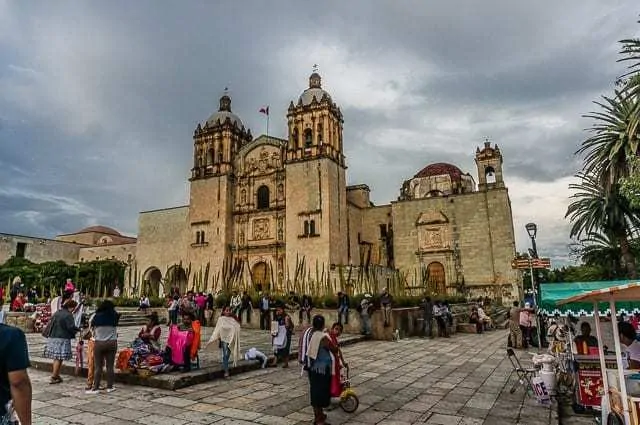 Stroll the open markets around the central plaza, check out the local artesanal products from colorful animal figurines to traditional clothes (Andrea purchased a dress for her mom for 200 pesos), eat the traditional mole or a tlayuda, a quesadilla like tortilla full of cheese, beans, and other deliciousness.
The food in Oaxaca is not your stereotypical "Mexican food" but is so varied and different… It's a place where you could spend ages explore the local cuisine. Don't miss this Oaxaca food guide for a great overview.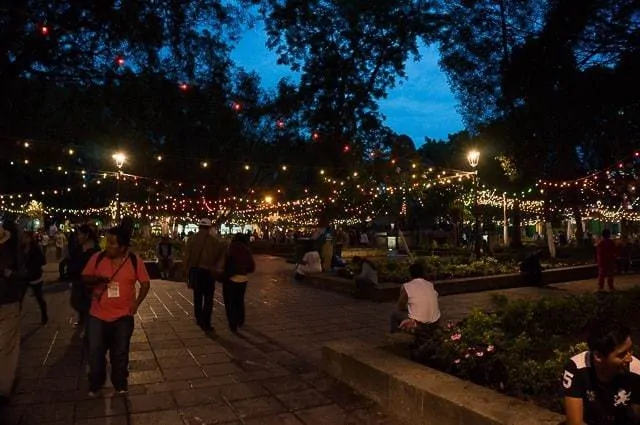 Take a walk between the Zocalo and the Centro Cultural Santo Domingo, visit Cafe Brujula and have a locally sourced coffee drink or buy some beans to take home.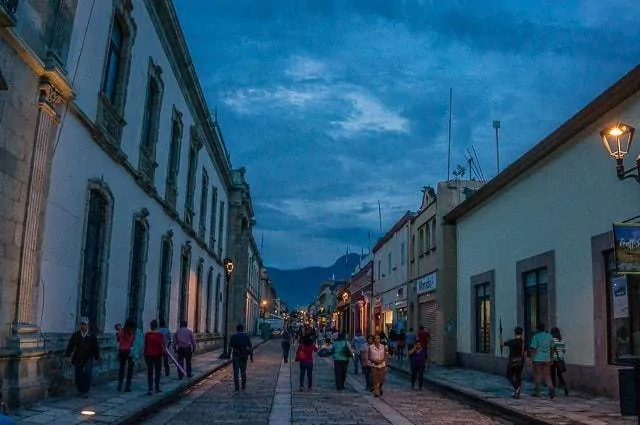 Restaurant tip: Check out Los Danzantes if you're looking for an upscale dining experience at an affordable price. You cannot go wrong with any dish they have here.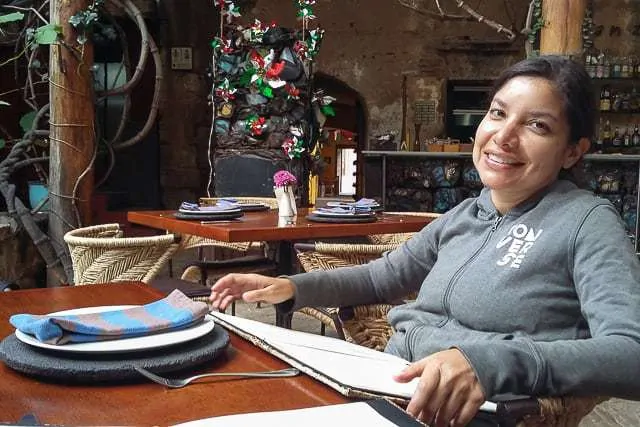 I had a tlayuda with shrimp, and Andrea had an excellent chicken dish that was rolled with cheese and breaded.
They are famous for their mezcal cocktail creations as well: I had the Senor Pepino which included mint and cucumber. Despite being stuffed we made room for the chocolate lava cake which was delicious.
In total for the two of us for dinner, drinks, and dessert, it costs us around 850 pesos (with tip) for the two of us. Certainly our most expensive meal in Mexico, but absolutely worth it for the splurge!
Arbol del Tule
In the nearby town of Santa Maria del Tule you can visit the world's widest tree.
Th Arbol del Tule is IMMENSE. Something like 30 people could stand shoulder-to-shoulder and not cover the width.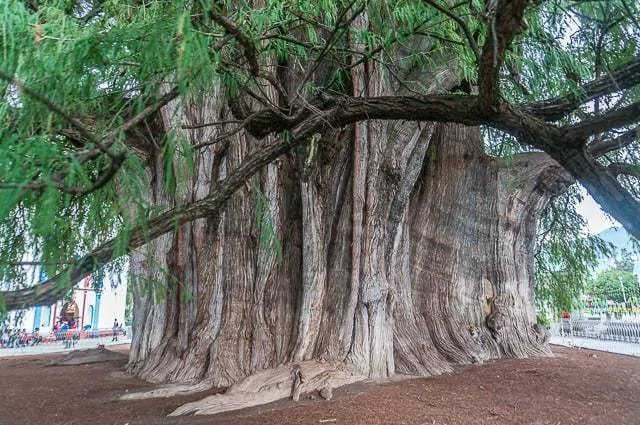 Now I've visited the Redwoods, Sequoias, and scene the General Sherman Tree… And while the Arbol del Tule can't compare in height, it certainly makes an impressive sight based on width.
It is situated right in the town square of Tule within the gates of the church and costs 10 pesos per person to enter.
The tree itself is protected by a short fence to keep visitors from damaging the venerated tree, so you can't get real close to it, but it's still definitely worth it.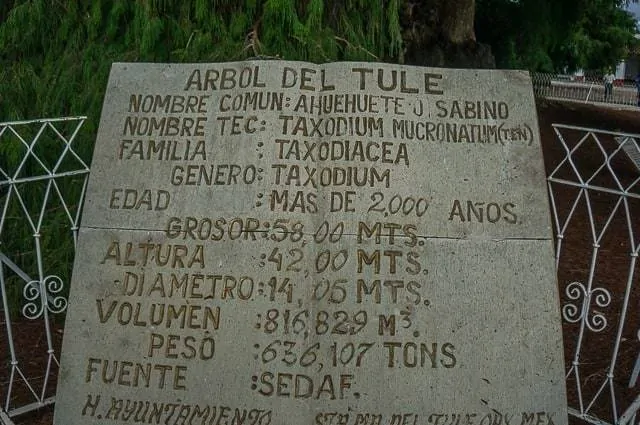 You can take a collectivo (shared taxi) from Oaxaca to Tule for 11 pesos per person, or a bus will cost you 6 pesos per person.
Bonus tip: Visit the Quemen Reposteria just outside of town (ask a local how to walk there), where you'll find tons of delicious chocolates or desserts. The little chocolate mice are decadent. You can hail the bus or collectivo from right outside the door.
All in all, I really enjoyed Oaxaca and I wasn't really able to do everything in our limited visit (I didn't even have mole!), so I will have to head back again someday.
Traveling to Oaxaca on your next trip? Book the perfect room on Booking.com today!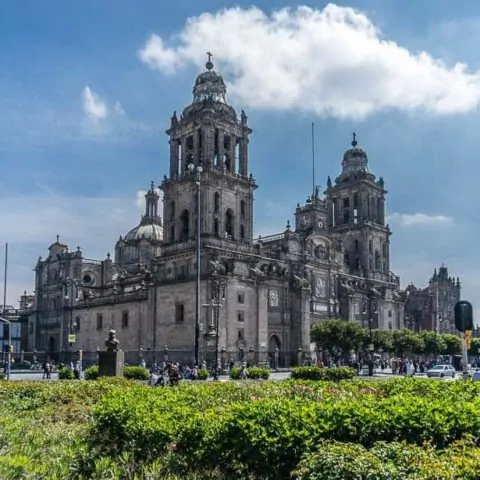 Mexico Travel Tips
Important tips and resources for planning an amazing trip to Mexico, based on my extensive experience traveling across the entire country.
Tools
Instructions
Book a cheap flight to Mexico with Momondo, or better yet, start travel hacking so you can fly for free.
Plan a rough itinerary and how long you will spend in each destination. Pick up Lonely Planet Mexico to help with this.
Work every day to teach yourself Spanish, you want to know as much as possible before you arrive.
Book your cheap accommodation in advance, at least for the first destinations -- For hostels use: Booking, for cheap hotels use: Hotels.com, for apartments use: Airbnb.
Reserve your on the ground tours and activities through Get Your Guide.
Purchase travel insurance for Mexico with World Nomads to protect yourself from illness, injury, and theft while in Mexico.
Check out my comprehensive guide about traveling to Mexico with information on cities, things to do, places to see, and more.
Learn more money saving tricks with my top budget travel tips if you want to get more bang for your buck.
Put together your Mexico packing list.
Enjoy this incredible country!
Notes
I hope this helped you plan your travels in Mexico! I know it can be a struggle to find accurate and on the ground information when traveling to a new place like Mexico, which is why I started writing so extensively about it!
If you have any questions about Mexico, budget travel, or anything else shoot me an email at ryan@desktodirtbag.com.
(I love getting questions! That is how I get ideas for my blog posts and what to write about!)
Recommended Products
As an Amazon Associate and member of other affiliate programs, I earn from qualifying purchases.
Share This
If you enjoyed this post, please take a moment to share it on Facebook, Pinterest, or Twitter. Thanks!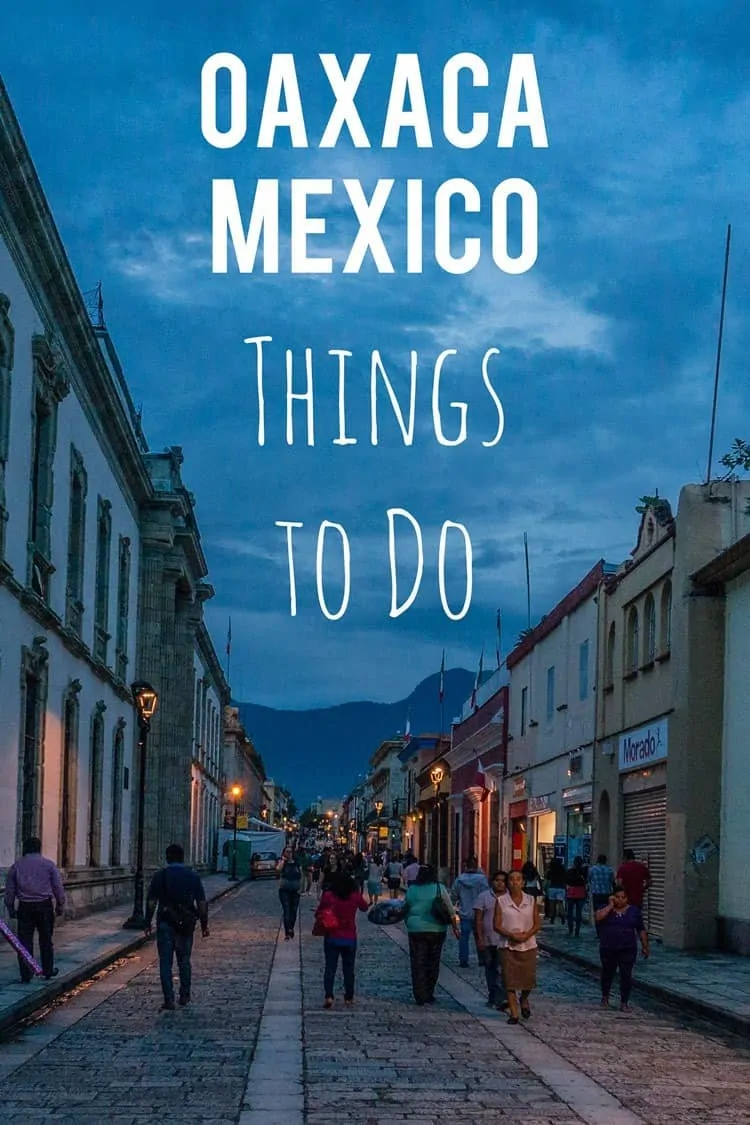 The following two tabs change content below.