This article may contain
affiliate links
. If you make a purchase through these links, I will earn a commission at no extra cost to you. Thanks!
Are you looking to travel to one of the most enjoyable and most beautiful countries in the world? Then Belize should be near the top of your list, although you never really hear much about Belize, so you may be wondering "Is Belize Safe?"
In my opinion, along with many travelers who have been, Belize is one of the safest places in the region and is also one of the best introductions to Central America travel thanks to the fact that it is an English-speaking nation that also uses the dollar.
Strangely, I remember getting a little worried when countless Mexicans were warning us about how dangerous is Belize before we crossed on our road trip through Central America. But then we crossed and found everything to be, well, normal.
Traveling to Belize can make for a fun-packed, exciting and affordable adventure, but there are some safety and security things to keep in mind. No place is free of danger, and there are some things you need to be aware of. But before we get into the details about safety and security in Belize, let's cover a little background on this beautiful Central American country…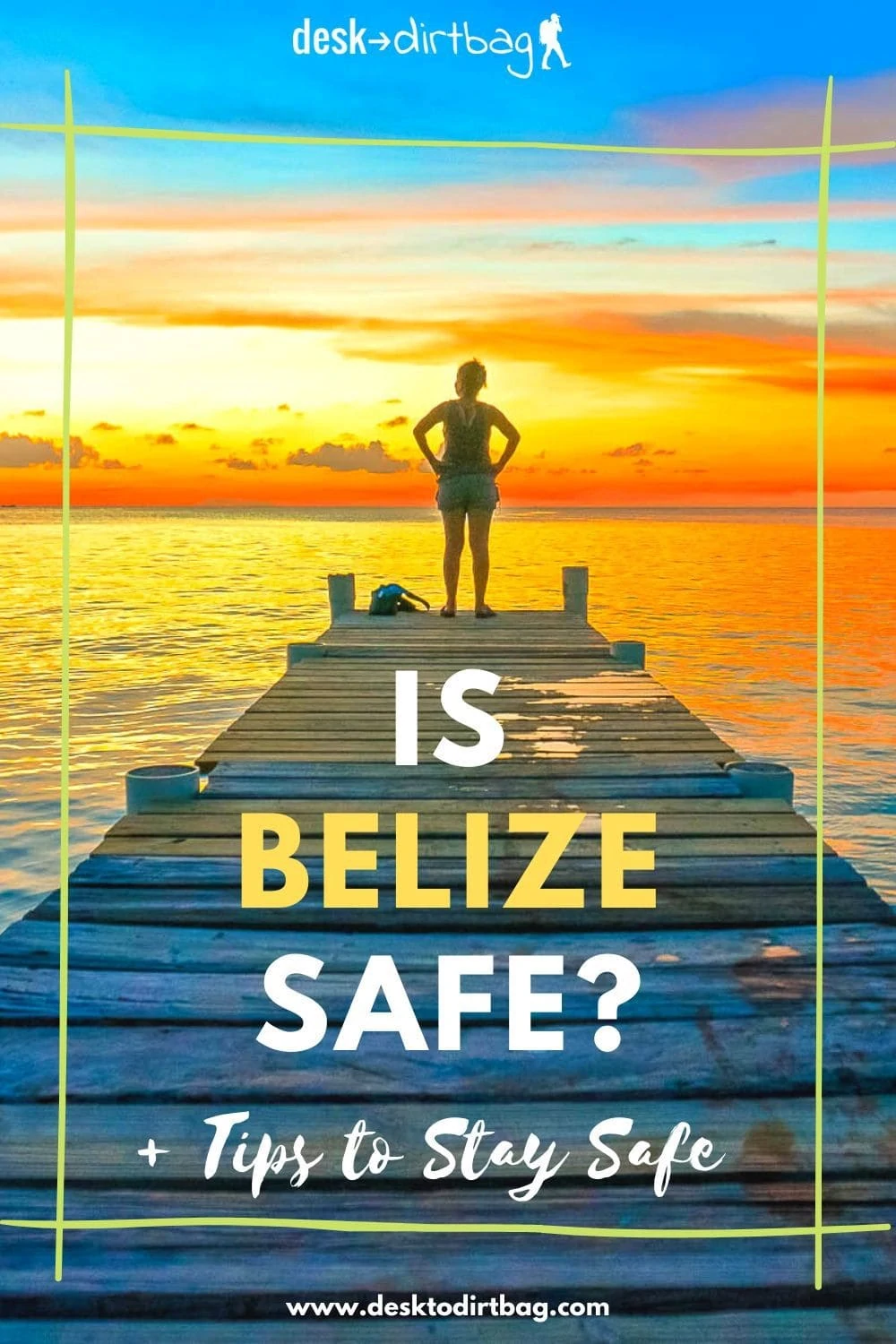 About Belize
Belize is a Caribbean country with a population of less than half a million people and most people couldn't pick it out on a map, but it sits along the charming Caribbean Sea south of Mexico and to the east of Guatemala.
You will find that Belize is a place characterized by its diversity which is perhaps the most surprising thing for a country so small. There is a multiplicity of cultures and languages within the border, and while English is considered the national language, you also will feel at ease using your Spanish in this beautiful landscape.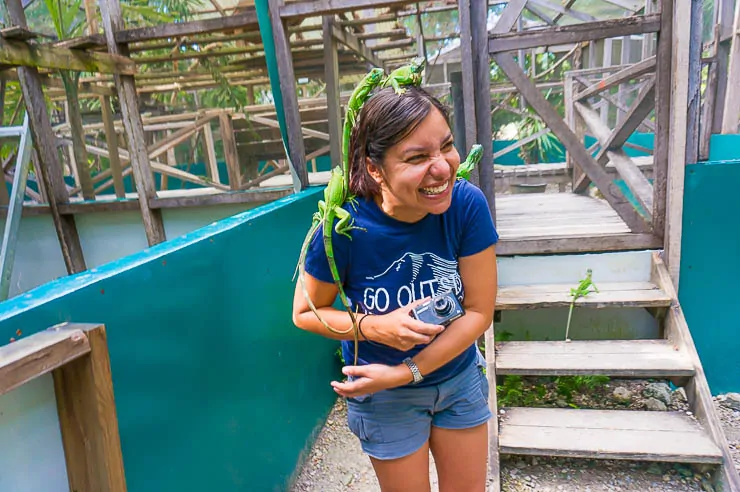 It wouldn't be unusual to see Mayan descendants, Mestizos, German Mennonites with their horse and buggy, Taiwanese business owners, and Garifuna African descendants all in one day! It's an incredibly diverse place.
As a result, you'll also find a surprisingly eclectic range of food and dining and their menus offer a variety of choices. You should have no problem finding some delectable dishes whether you love seafood or meatballs or simple local fare. Keep in mind that some businesses shut down for lunch at midday and then open again later in the day.
Speaking of diversity, it doesn't just apply to the people and culture. Terrestrial and marine life are in abundance in Belize, making it a vital part of what is called the Mesoamerican Biological Corridor. The nation's location makes it both a Caribbean country and a Central American country.
A Brief History of Belize
You'll quickly discover that Belize has an interesting history that is quite different from its neighbors. The region is thousands of years old and has its roots in the Maya civilization. The Mayas settled throughout the land between 1500 BC to 1200 BC and existed bountifully until 1000 AD.
Indeed, many tourists come to Belize especially to see and photograph the ancient ruins and their spectacular architecture (and for the incredible beaches, of course). There are a number of popular archaeological sites, and off the beaten path destinations, across the region that represents the Mayan era.
Missionaries and seamen from Spain made their way to the area of modern-day Belize in the 16th century and English corsairs and woodsmen later made visits in the 17th century.
England opened their first settlements here around 1716. The 18th century in Belize saw frequent conflicts take place between Spain and Great Britain as they battled each other for dominance. When all was said and done, the British gained control of the colony.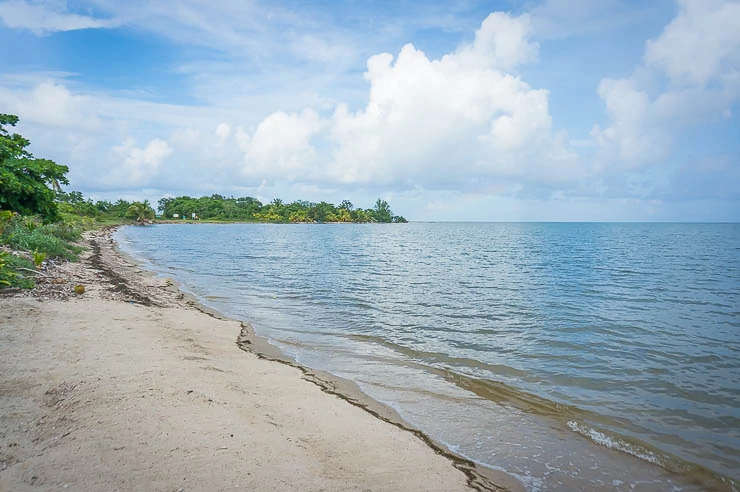 Several changes took place through the years before representative government was established. The territory's name was changed from British Honduras to Belize in June 1973 and independence was granted to Belize on Sept. 21, 1981.
Belize's government still uses the British parliamentary system and practices the common law of England. Britain's Elizabeth II is the queen of Belize. The queen, who resides in England, is represented in Belize by elected officials, including a prime minister and governor-general.
The conservative United Democratic Party and the liberal People's United Party dominate the party system and Belize's politics. Other smaller, less significant political parties attempt to compete, but they have never been able to put elected people in the office.
It is due to this British background, of course, that they use the English language as the primary language here and which lowers the barriers for many travelers. If your Spanish is rusty or non-existent, then Belize may be an attractive destination for you.
That's not the only reason to come though since there are some truly incredible places to visit in Belize. One of the most unusual sites in the world is the Great Blue Hole of Belize. The celebrity diver Jacques Cousteau called the Great Blue Hole one of the most challenging dive sites in the world.
Bold divers, who like to get face to face with sharks and numerous species of tropical fish, come from all over to enjoy the world-class diving. But even if you aren't a diver, you can still enjoy the incredible coastline here.
A series of coral reefs known as the Belize Barrier Reef straddles Belize's coast. The reef is a 190-mile-long portion of a system that spans 560 miles, one of the largest of its kind on earth.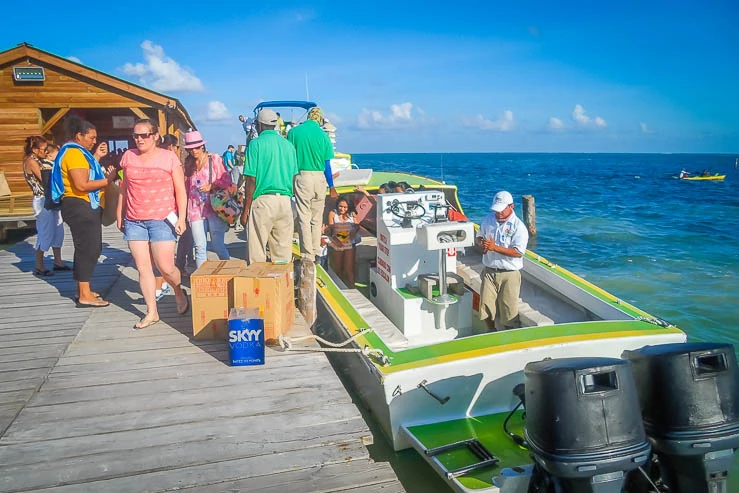 Along the Belize Barrier Reef, there are more than 450 islands, some of which are deserted while others have the infrastructure to handle the throngs of tourists. These islands are referred to as cayes (kind of like the Florida Keys) and some of the most popular include Caye Caulker and Ambergris Caye. Tourists also flock to the reef to enjoy various water sports like fishing, snorkeling, and scuba diving.
At the least, you should definitely try and do some snorkeling while in Belize because the Belize Barrier Reef is home to more than 500 species of fish that have been found. Scientists claim that 90 percent of the reef has not been researched and that more species of marine life probably waits to be discovered.
Read More: The Best Places to Visit in Belize
While you may be convinced about the reasons to take a Belize vacation, you're probably still wondering is Belize safe?
Well, you will be happy to know that Belize is considered to be one of the safest nations in this part of the world, but a good question deserves a good answer and you can't just say "yes, Belize is safe" or "No, it isn't." Things aren't black and white, and this question definitely has shades of gray.
Is Belize Safe?
Annually Belize hosts upward of 1.5 million visitors, which represents an all-time high for the country and is a figure that continues to grow year over year. It's a trend that likely will continue as word spreads about this beautiful, albeit overlooked country. The vast majority of tourists return with the feeling that Belize is safe.
Of course, the question about Belize safety depends much on you, the traveler, and how you conduct yourself during your visit and whether or not you take some common-sense precautions. It's also quite possible that two different travelers in the exact same place, at the exact same time may have different perceptions about safety in Belize based on their own personal life experiences and perspectives.
If you've lived in a big city or an experienced traveler, you may see things one way, versus a person who has never left their small hometown and is traveling abroad for the first time.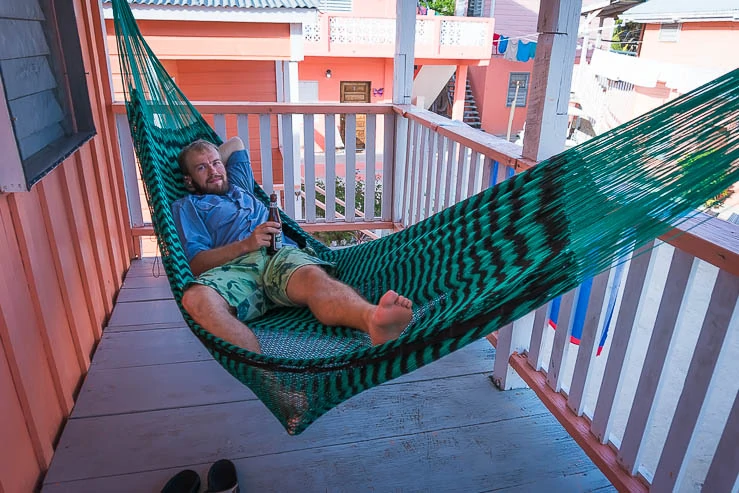 That being said, Belize is a pretty laid back place that often feels like it has that Caribbean Island vibe, but even so, things can and do happen, so here is some advice concerning criminal activity, drinking water, and your money. These are tips that will help make your trip to Belize safe and satisfying:
Crime in Belize: As anywhere, crime is most common in the big cities, and while there are no truly big cities, the capital of Belize City is home to the majority of crime in the entire country. There are neighborhoods that can be dangerous, especially at night (avoid the south side). Belize City also isn't a particularly enjoyable place, but it does serve as a jump-off point for visits to neighboring islands.
Belize does feature an abnormally high murder rate for a country of its size, although that is related to the local drug trade or gangs and is not something that impacts the average tourist to Belize.
Your biggest concern in Belize will be related to theft and robberies. While muggings are relatively rare, you should always use common sense and caution where ever you choose to walk, even in more rural settings. A best practice is to avoid walking in isolated areas or lonely streets after dark, try to head out with a friend, etc.
Alcohol and Drugs: Drug trafficking takes place in certain areas, particularly in Belize City, and but that doesn't normally impact tourism. Of course, you should avoid buying illegal substances as you dramatically increase your odds of running into problems, including with the local law. And it is never a great idea to get sloppy drunk or inebriated in public as you can make yourself an easy target. You should know that prostitution and drugs are all illegal in Belize.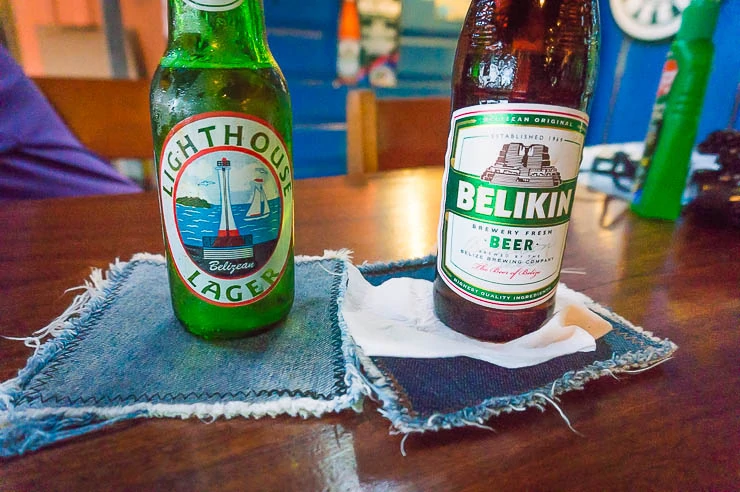 Another note concerning drinking: Belize law makes it clear that you can drink alcohol from a plastic cup or aluminum can while in public, but not from a bottle that is made of glass. Adultered alcohol is rare but not unheard of. The safest way to drink is from sealed bottles like local beer, rather than liquor, which is also cheaper!
Drinking-Water: The tap water is supposedly considered safe to drink in cities throughout Belize, but I'd still strongly recommend against using it. It is safe for washing dishes, brushing your teeth, cooking, and so forth, but I'd avoid drinking it. Bottled water can be purchased easily throughout all of Belize, including the large jugs. But please avoid using single-use plastic, and instead get a water treatment solution like the Steripen to make your water safe for consumption.
Money in Belize: The preferred means of making purchases of goods is with cash. Credit cards are welcomed at hotels, some restaurants, and some other local businesses. It is best to be cautious and not let the world know you are carrying a great amount of cash. I try to use a travel credit card with no foreign transaction fees whenever possible, and then use cash when I can't. Belize uses the US dollar and a local Belize dollar which is pegged to USD at a 1:2 ratio.
This makes it easy, but also can be tricky because you should confirm that prices are either US dollars or Belizean dollars. This means that $10 USD is $20 BZD. There's a common taxi scam where they can double the price. If you ask how much for a taxi ride and they say $20 dollars, then you arrive and give them a $20 BZD and then they say, "No, that price was $20 US dollars, you need to give me another $20 Belizean dollars."
Just be sure to confirm prices beforehand, especially with taxis or similar forms of public transportation and try to avoid carrying too much cash at once which makes you a target for theft or robbery.
Read More: Travel Banking Fundamentals
Your safety will always depend on your behavior and your respect for local customs or safety practices and your ability to observe the golden rule of doing as the locals do. Here are some additional tips that will help keep you safe on your visit to Belize.
Watch out for pickpockets: Don't make yourself an easy victim of theft. What you wear is important. Avoid wearing flashy jewelry and avoid flashing your cell phone too much on the street.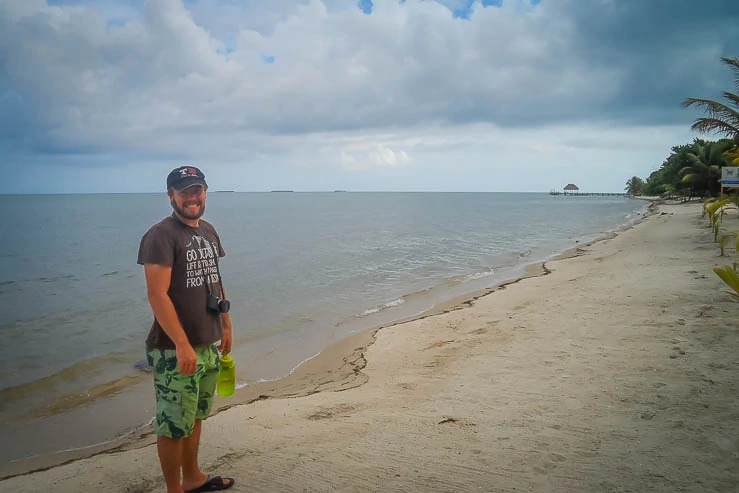 Protect your belongings: Never leave personal items unattended. Anyone can be tempted to take what does not belong to them if something is not being watched or is not in a secure place. If you are swimming or just walking the beach, be sure that your personal valuables are in a secure place. It isn't unheard of that simple things without much value could be stolen, like towels, shirts, etc.
Taxis in Belize: You can travel by taxi in Belize and after dark, it is recommended that you take advantage of this service rather than walk. Before you take a cab, be sure you know the price you are paying for the ride (and confirm whether USD or BZD). Use only those taxis with green license plates.
Buses can be dangerous: Be prepared for just about anything when taking the bus (even break downs!). Shady individuals have been known to target the backpacks or bags of travelers using public transit, so be careful. Keep your valuables stashed safely.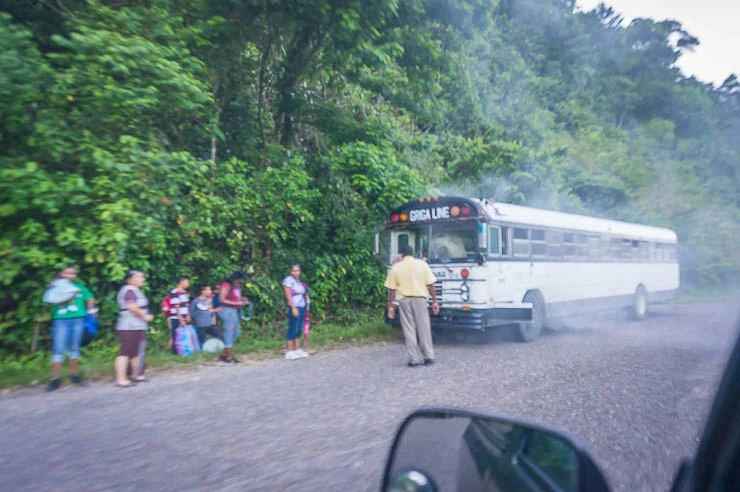 Here are some more helpful safety travel tips concerning Belize:
Hitchhiking is considered safe but isn't super common. Expect to wait.
Street food is tasty and generally safe (as a rule, go where the locals go).
Traveling solo in Belize is considered safe, including for female travelers.
While we've covered generally safe areas and ways to stay safe during your Belize travel, there are a few more considerations when we are discussing the questions of "Is Belize safe?"
There is Crime in Belize, but the Country Remains Safe
We have told you already that even though crime, including robbery, drug trafficking, and the risks of buying illicit drugs or adultered alcohol, the country is considered safe for travelers and those types of things are still quite rare.
Here are some more random safety tips in Belize about some issues about a few more things to keep in mind and help ensure your staying safe during your visit:
Mosquitoes in Belize: In terms of mosquito-transmitted diseases, there are rare local incidents, but it generally does not affect tourists nor the touristy areas. The CDC simply recommends mosquito avoidance rather than pharmaceuticals Over-the-counter medicine to deal with mosquitoes and other insect bites ate available from pharmacies everywhere. One good way to enjoy a restful night and avoid insect bites is to stay in one of the air-conditioned lodges or hotels.
Wildlife: Belize is a tropical country, and there are animals other than mosquitoes that can ruin your trip. Be careful when traipsing through heavy vegetation because scorpions and snakes can ruin your stay in Belize. Be alert. The coral reef also can present a problem if you get to close to it (please don't) which can cut you quite easily. Sharks are numerous but generally harmless.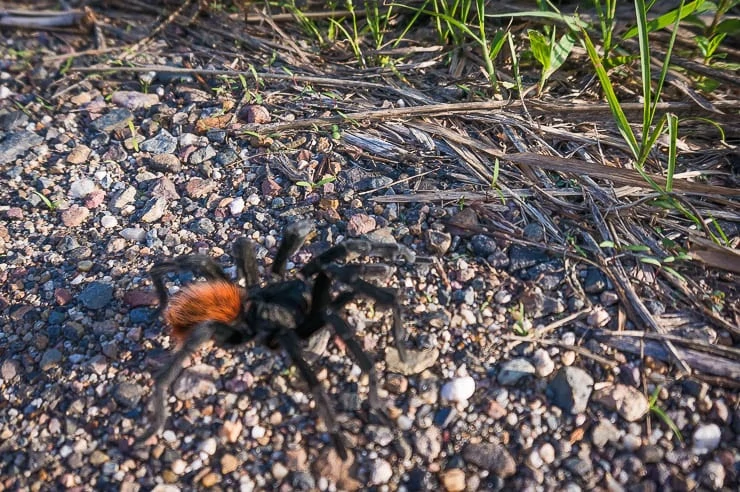 Weather: Violent storms are not uncommon in Belize but are no problem if you remain on the alert. Heavy rain, wind, and flooding can occur during those times. In general, you'll want to wear loose, breathable clothing to be comfortable in the heat. Remember that the tropical sun can burn quickly so sunscreen and a hat are always recommended.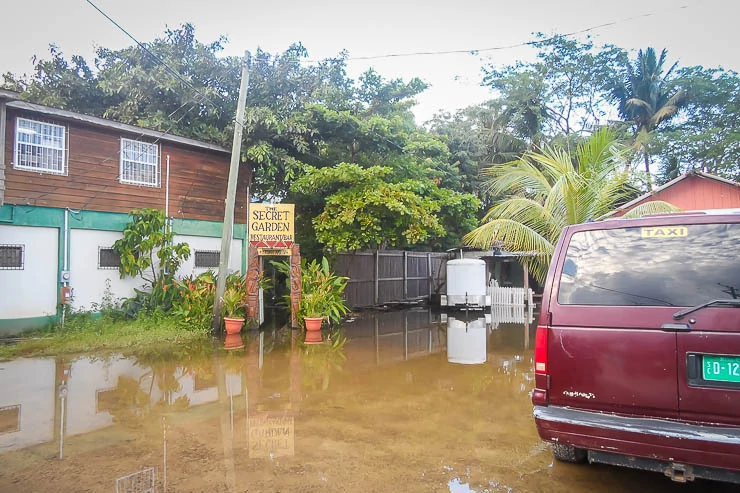 Buying Travel Insurance for Belize Is a Good Idea
Travel with insurance! Yeah, no one wants to think about what if things go wrong during your trip, but if you become ill or if you are hurt or if you lose something to robbers, having insurance is a relief. Travel insurance can save you quite a bit of money, so don't leave home without it.
My top pick for travel insurance for Belize and everywhere else I go is World Nomads. They've got a great combination between affordability and coverage to help ensure that you are protected against injury, theft, and other unexpected things.
Hopefully, by now you are convinced that you can visit Belize and will feel safe. Common sense and a little bit of street smarts is all you need. In my experience, folks in the interior areas were a little more standoffish and less friendly, while folks on the islands or coast or a little more outgoing and friendly. Friendly, inquisitive locals aren't necessarily a red flag — you can create a lot of good memories by engaging with locals.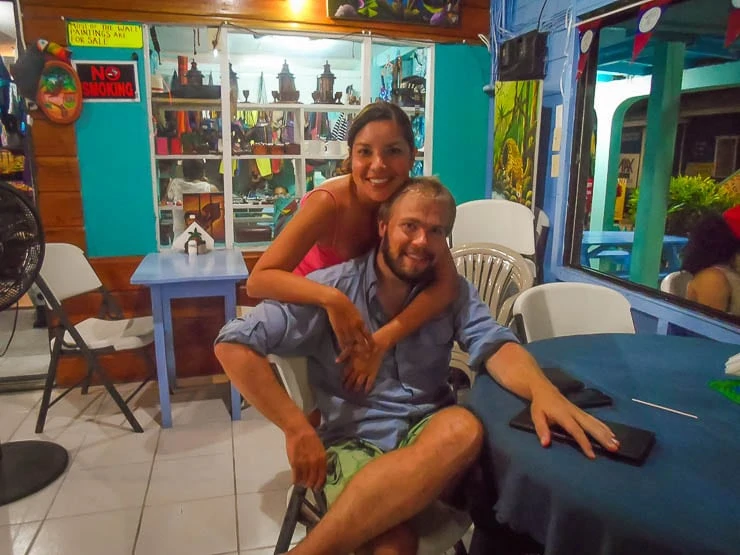 To sum it up, Belize is a nice, safe place with a wonderful climate and unending appeal. Indeed, many people consider it to be so nice, safe, and affordable, that they've made it their home in retirement. It is certainly affordable and no country can compare with its beauty.
We really had no idea of what to expect when traveling to Belize, but after exploring the country fairly extensively from north to south, as well as some of the islands, we fell in love with the area. It's one of my top recommended places for new tourists to Central America, especially those who worry about the language or using foreign currency.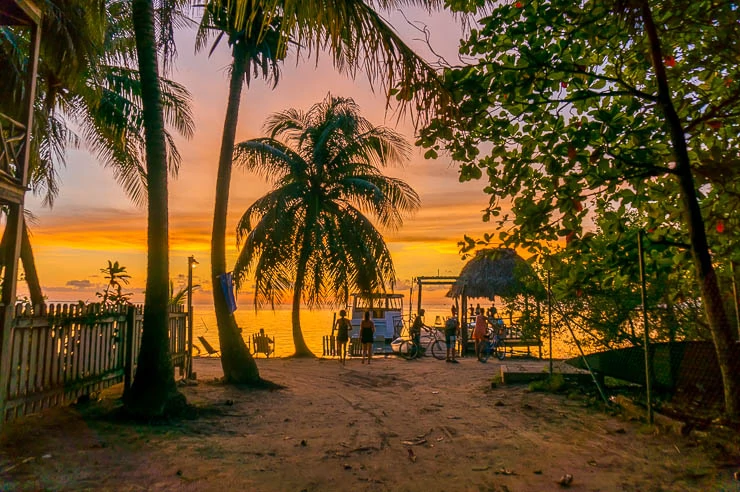 Traveling to Belize soon? Book your lodging on Booking.com now to save, or if you plan to stay longer, I highly recommend looking for a place on Airbnb. And don't forget to purchase international travel insurance that will help protect you against illness, injury, and theft. I use and recommend World Nomads for its combination of coverage and affordability.
Read Next: The Safest Countries in Central America
Share This
Did you enjoy this post about safety in Belize? Take a second to share it on Pinterest, Facebook, or Twitter. Thanks!
The following two tabs change content below.