Just two miles west of the popular beach town of Mazunte, lies a sleepy and tiny coastal fishing village called La Ventanilla, Mexico.
When we stopped in to inquire about seeing sea turtles at the National Mexican Turtle Center they recommended that we take a short guided tour in La Ventanilla, and I'm so glad we did.
La Ventanilla Ecotourism
La Ventanilla translates as "little window" and is so named for the seaside rock that has a hole in it.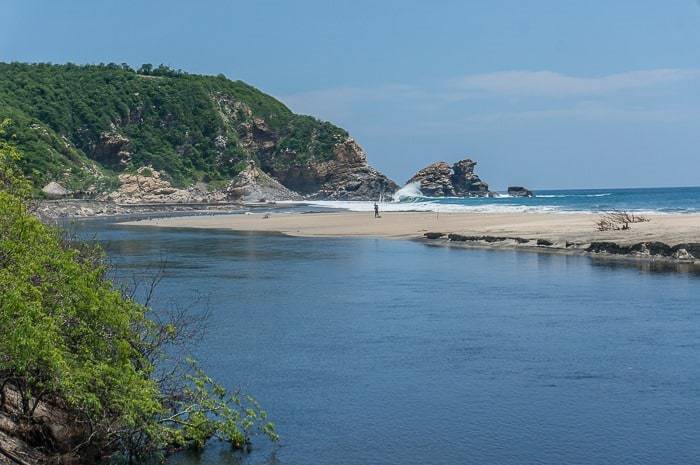 The locals here have created a small nature reserve centered around the mangroves where the Tonameca River meets the Pacific Ocean.
It is here where the salt and fresh waters mix where a whole host of important wildlife calls home among the thick mangroves.
Ecotourism here in La Ventanilla got started in the 1990s when the ban on sea turtle and crocodile trade destroyed the livelihood of many locals in the area.
In its place, an ecotourism cooperative was created with the goal of protecting the local wildlife and nature, while providing an economically viable alternative to locals.
Meeting the Guide
We drove into La Ventanilla with no prior reservations or info, but they organize outings regularly throughout the day and we didn't need to wait long at all until we had a group to fill the boat.
The tour is by boat through the mangroves and costs only 50 pesos per person (about $3).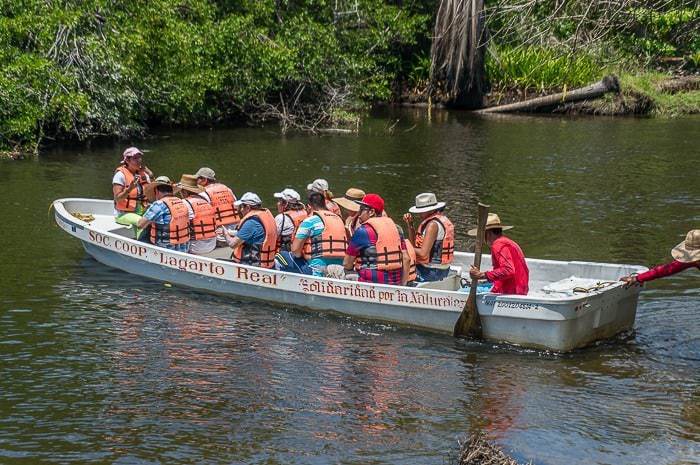 The local guide first took us around the back of a shake to collect our life jackets for the boat ride, which would last about an hour and a half.
The sand in the area is black and white, and the guide made sure to explain to us that it isn't black because of pollution or that it is dirty, as some tourists think.
Rather, it's just a natural occurrence, and that the black rock itself is actually metallic. He passed a magnet over the sand and black pellets collected around the magnet.
Mangrove Tour
We hiked a short ways over to the big paddle boat and set out along the mangroves.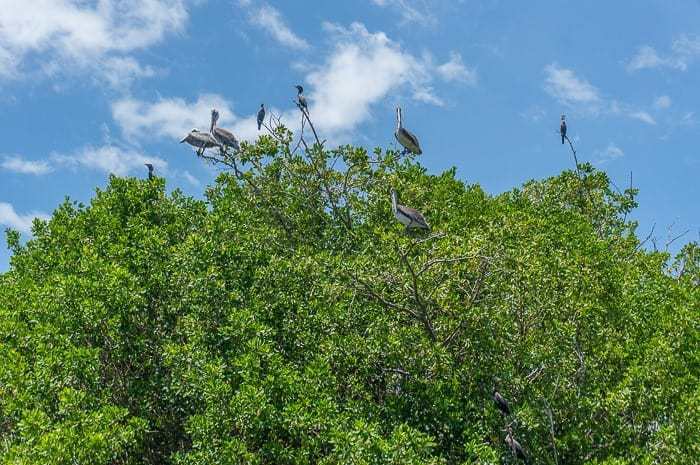 There were tons of different kinds of birds throughout the trees and in the water, but the main attraction here are the crocodiles.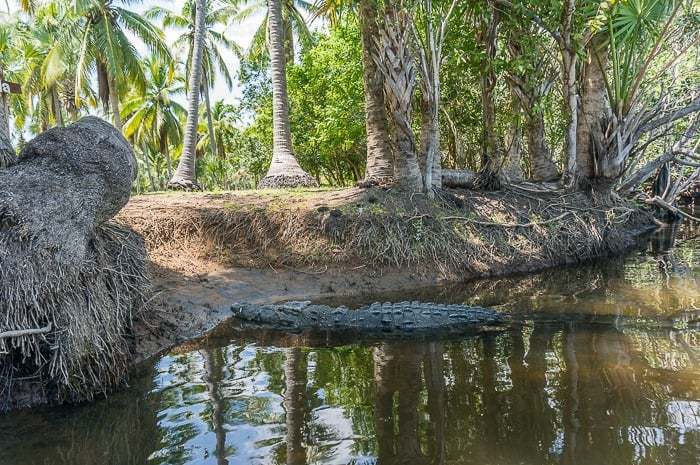 The guide spotted a massive, 12-foot long croc submerged near the edge of a bank and pulled the literally right over the top of his tail. Since the boat isn't motorized, he could do that without disturbing it.
I could have reached over the edge of the boat and touched it.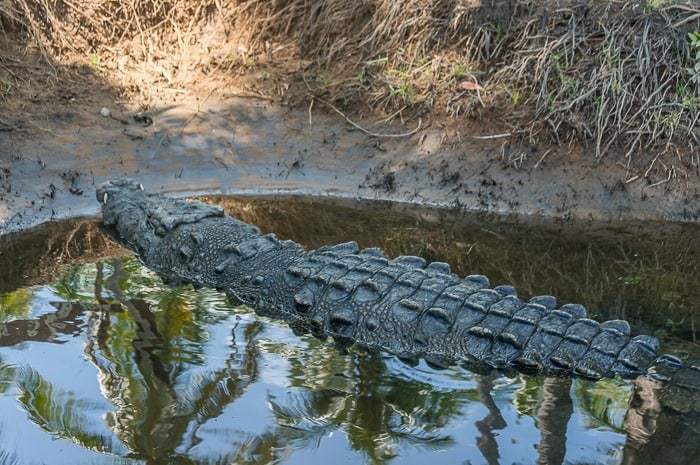 But the guide explained that that would be a bad idea. He said the crocodiles aren't the fearsome hunters they are portrayed to be in movies and such.
We made our way further upstream and the guide talked about the difference between the red and white mangroves, and their ecological role.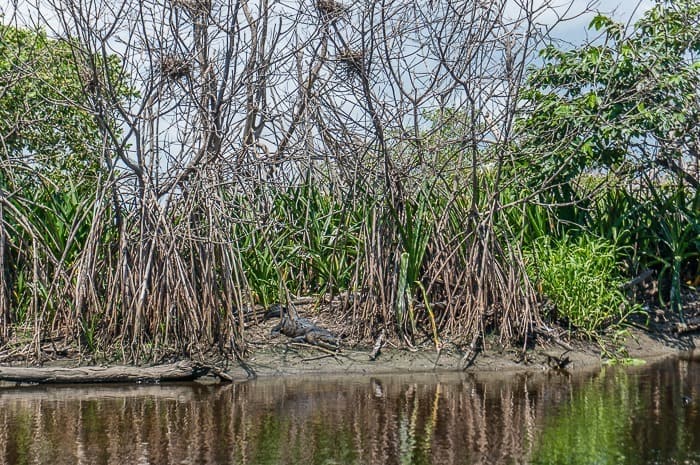 He also showed us how this particular mangrove is still in recovery after a pair of devastating hurricanes that destroyed much of the vegetation.
This particular mangrove is in recovery still.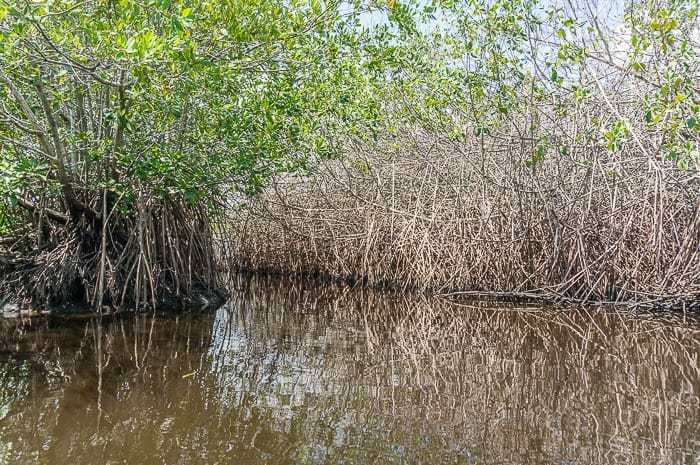 There were turtles in the water and still tons of birds.
The Iguanas
We pulled up alongside a set of mangroves and saw a number of iguanas hanging out.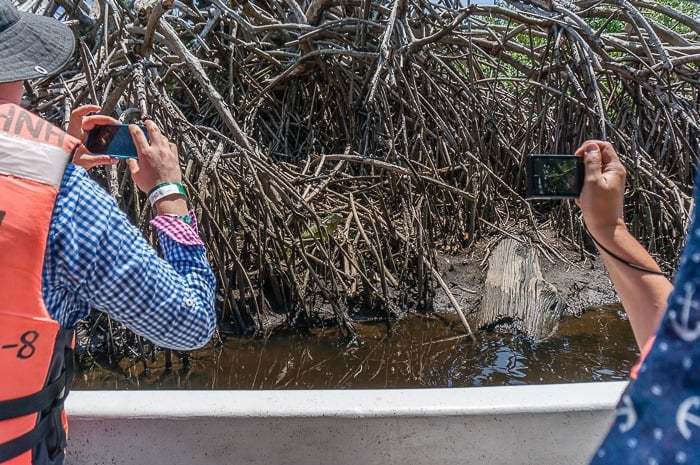 The guide tossed out some food for them, which I thought to be a bit strange (feeding wildlife) but he explained that they started feeding them after the hurricane destroyed their food supply and now they had become somewhat dependent.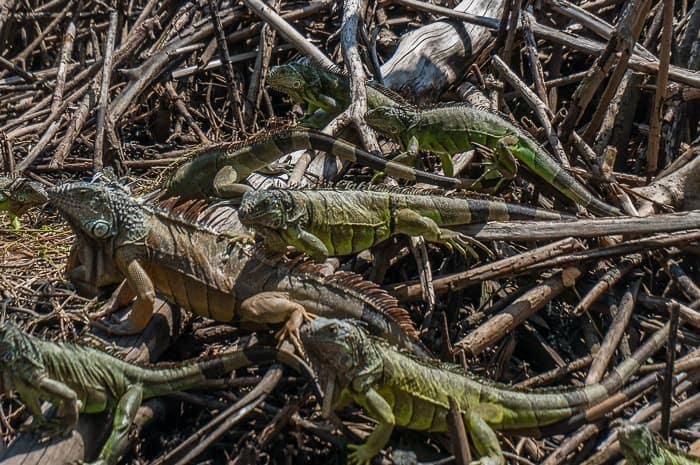 One of the iguanas even had a strange question mark (naturally occurring) right upon its cheek.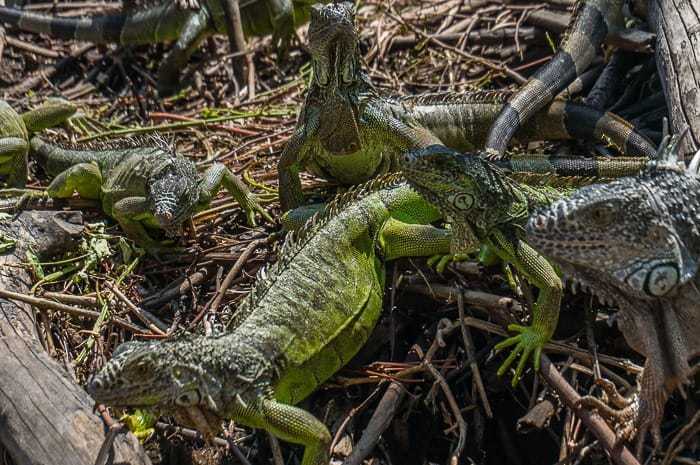 Wrapping up the Tour
We meandered slowly through the river, seeing a few more crocodiles, and passed toward the mouth of the river, which is blocked from the sea for much of the year.
From here we could see the window rock that gives La Ventanilla its name.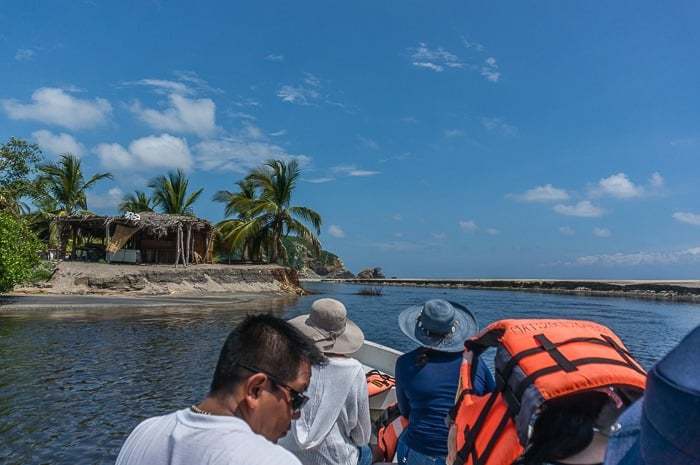 All-in-all it was a great little tour, very affordable and worthwhile.
If you enjoy nature and wildlife, I would highly recommend a visit to La Ventanilla.
Not only is the tour itself valuable and interesting, but it helps support the local community and their efforts to make a living through ecotourism.
Tips Before You Go
Try to avoid going at mid-day when the sun is at its strongest. There is little to no shade.
Bring a hat for the sun, as well as sunglasses, sunscreen, and a bottle of water. It's a hot area.
Traveling to Oaxaca on your next trip? Book the perfect room on Booking.com today!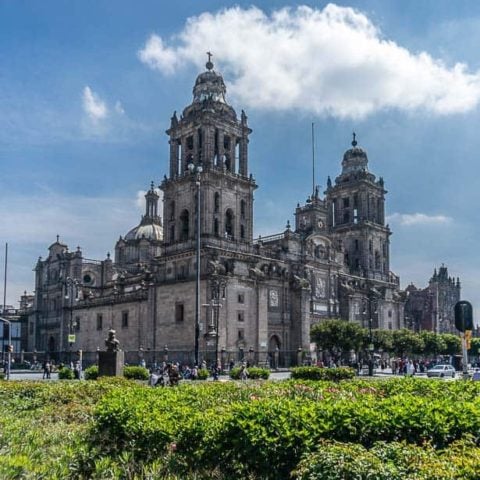 Mexico Travel Tips
Important tips and resources for planning an amazing trip to Mexico, based on my extensive experience traveling across the entire country.
Tools
Instructions
Book a cheap flight to Mexico with Momondo, or better yet, start travel hacking so you can fly for free.
Plan a rough itinerary and how long you will spend in each destination. Pick up Lonely Planet Mexico to help with this.
Work every day to teach yourself Spanish, you want to know as much as possible before you arrive.
Book your cheap accommodation in advance, at least for the first destinations -- For hostels use: Booking, for cheap hotels use: Hotels.com, for apartments use: Airbnb.
Reserve your on the ground tours and activities through Get Your Guide.
Purchase travel insurance for Mexico with World Nomads to protect yourself from illness, injury, and theft while in Mexico.
Check out my comprehensive guide about traveling to Mexico with information on cities, things to do, places to see, and more.
Learn more money saving tricks with my top budget travel tips if you want to get more bang for your buck.
Put together your Mexico packing list.
Enjoy this incredible country!
Notes
I hope this helped you plan your travels in Mexico! I know it can be a struggle to find accurate and on the ground information when traveling to a new place like Mexico, which is why I started writing so extensively about it!
If you have any questions about Mexico, budget travel, or anything else shoot me an email at ryan@desktodirtbag.com.
(I love getting questions! That is how I get ideas for my blog posts and what to write about!)
Recommended Products
As an Amazon Associate and member of other affiliate programs, I earn from qualifying purchases.
Share This
Did you enjoy this post? Please take a moment to share it on Facebook, Pinterest, or Twitter.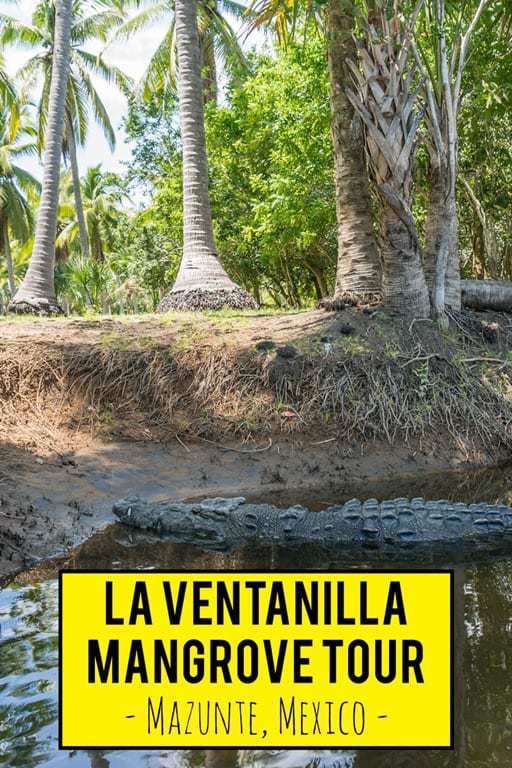 The following two tabs change content below.