This article may contain
affiliate links
. If you make a purchase through these links, I will earn a commission at no extra cost to you. Thanks!
Located on Mexico's Yucatán Peninsula, Playa del Carmen offers an incredible tropical getaway with pristine views of the Caribbean, colorful coral reefs, and off-the-beaten-path dives with no minimum spend. This charming town sits on the coast of Quintana Roo, lined with palm trees and kissing the Caribbean Sea, and thankfully there are plenty of things to do in Playa del Carmen! Here's a peek at what you can experience in this Mexican paradise.
From natural scenery to historic highlights, you can experience the best of Playa del Carmen on a tight budget with ease. Yes, there is plenty to enjoy here without having to stay at an all-inclusive resort. From shopping and entertainment to incredible dining and day trips, Playa del Carmen is the pinnacle of excitement on the Riviera Maya, and has something to offer almost every traveler.
Honestly, Playa del Carmen was among my favorite destinations in the Yucatan Peninsula, and that's after exploring pretty thoroughly from Merida to Cancun to Tulum, and beyond!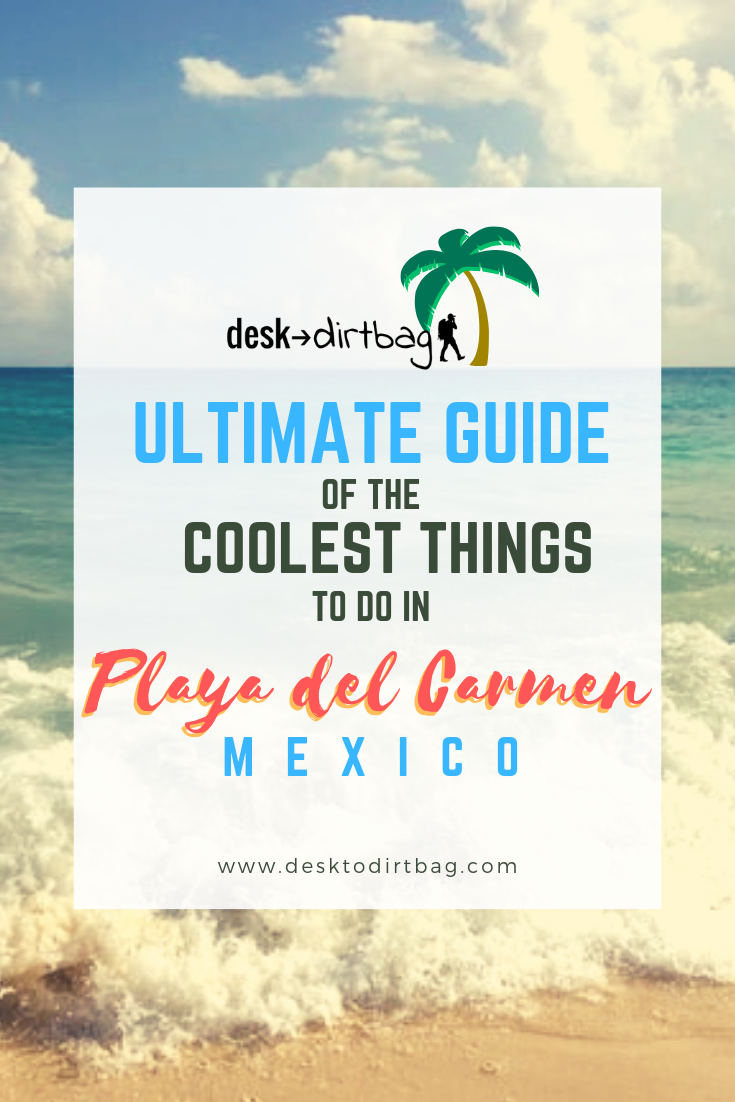 The Coolest Things to Do in Playa del Carmen on a Budget
Visit the Frida Kahlo Museum
While you might not associate Frida Kahlo with Playa del Carmen, and you won't be able to view any of this artist's original pieces here, this fashionable museum is dedicated to teaching visitors about the life of this amazing creator.
The museum is one of the most popular attractions in Playa del Carmen, and it only costs fifteen dollars to enter. Check it out any day from nine to eleven to gain a better insight into Frida Kahlo's life and her influence on Mexican society (and beyond).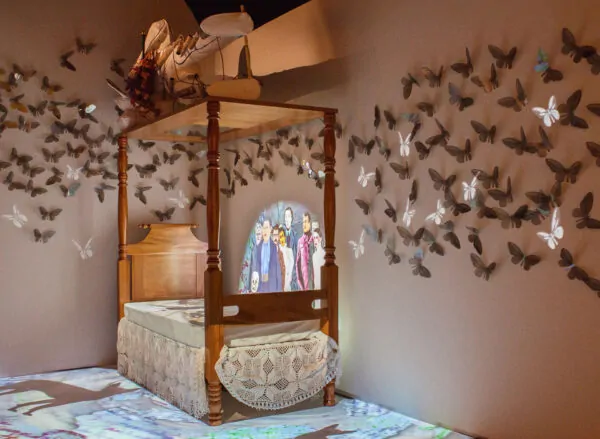 While the Frida Kahlo Museum in Mexico City is certainly a better choice, this small museum in Playa del Carmen is worth checking out if you aren't traveling to other parts of Mexico.
Sample Elote on the Street
Nothing connects you with a culture more than street food, and no street food is more culturally rooted in Playa del Carmen than elote.
If you've never heard of it, it's essentially grilled corn smothered in mayo and cayenne pepper. The best part is that you can sample this unique dish for just a dollar. You should be able to find this delicacy at most food vendors.
It's a great way to start your exploration into the amazing (and delicious) world of Mexican street food.
Discover the Caverns at Rio Secreto
If you've never been swimming in a cave, now is your chance to have this unique experience. Rio Secreto is just outside of Playa del Carmen and it features five miraculous caves. Rivers and springs run underground, providing the perfect swimming spots for wet suit-clad visitors.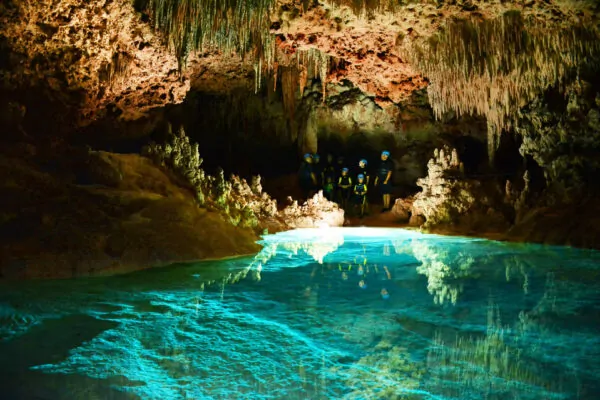 If you don't like the dark, you may not want to join this tour of the underground rivers because the experience includes a swim in a dark cave that's completely devoid of light!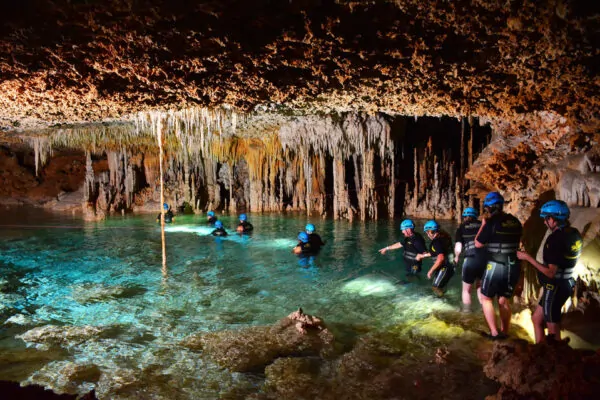 These caverns are located near the popular theme park of Xcaret, just south of Playa del Carmen. Of course, Xcaret is also worth checking out, but it isn't the most budget-friendly destination.
Wanna visit this cenote? Book your Rio Secreto Tour now.
Window Shop at La Quinta Avenida
La Quinta Avenida (or just La Quinta) is the 5th Avenue of Playa del Carmen. This bustling street runs adjacent to the beach a block or so away, offering pristine views of the shore while you shop.
You'll find hundreds of merchants selling their wares crowd La Quinta; you can find everything from herbs to artwork. This may be a tourist hot spot, but it's one of Playa del Carmen's top attractions.
You never know what you may find; interesting souvenirs, traditional clothing, and once in a lifetime buys make La Quinta worth the visit, even if you aren't much of a shopper.
This is also where you'll find all the best bars and restaurants for the most part. We loved just strolling along La Quinta, people watching or popping into a few places. It is this street in particular that makes Playa del Carmen such an agreeable place, and why I enjoyed it more than Cancun (which lacks any real pedestrian area).
Chow Down on a Marquesita
If you have a sweet tooth, you'll have no problem satisfying it while you are visiting Playa del Carmen. Essentially, a marquesita is a crunchy crepe filled with various ingredients; chocolate, cheese, and peanut butter are common. You can find this tasty treat at most food trucks.
There are some great ones just a few blocks from La Quinta near the corner of Calle 4 and Avenida 20. You'll thank me later!
Visit Akumal for a Special Swim
Do you dream of swimming side by side with the sea turtles? You can make your dream come true at Akumal. Take a tour here or venture out on your own; it's just south of Playa del Carmen. Once you get to the beach, you won't have to swim far to have this once in a lifetime encounter.
Swimming with sea turtles is a totally strange and unforgettably awesome experience… It's a little alarming when the big animals bump into in the water, haha.
Pay a Visit to Parque Fundadores
Though Playa del Carmen is mostly compiled of tourist attractions, one of the cultural must-visits is Parque Fundadores. Here, you will be able to marvel at the immaculate Portal Maya Statue, buy traditional snacks, and rummage through a variety of goods at the merchant tables. Sometimes, there are special dances taking place that are a joy to watch.
This is the park located just adjacent to the Cozumel ferry dock, which also happens to be one of the best day trips from Playa del Carmen, for sure.
Take a Day Trip to Punta Esmerelda
Speaking of day trips, here's another great one! Take a break from the tourist flocks and escape to Punta Esmerelda for the day. This beach lies north of Playa del Carmen, and its absence of beach clubs and tourists make it a more pocket-friendly option.
Take a taxi or spend an hour strolling along the beach until you hit wide-open sands. Bring a picnic lunch and pop an umbrella; you may never want to leave.
Take a Salsa Class
What's a trip to Mexico without a little salsa? One of the hottest salsa spots in Playa del Carmen is Zenzi. The music here is lively and it's usually not overcrowded. Head to Zenzi on a Thursday or Saturday to get your salsa on. It's right on the beach and it won't cost a fortune.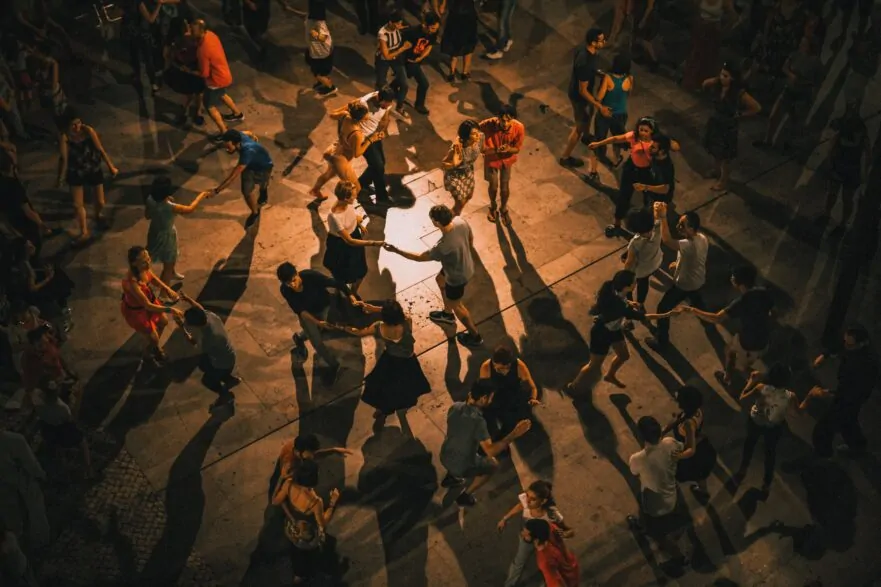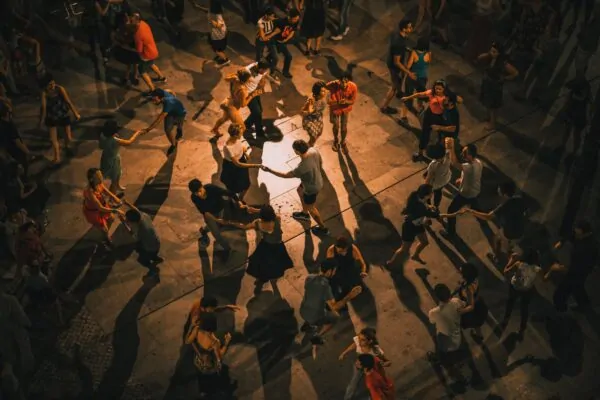 I'm not a great salsa dancer, but I've learned a bit while living in Colombia, and either way, it's awesome to see some people tear up the dancefloor.
Chill Out at Xpu Ha
For just $2.40, you can enjoy unspoiled, uncrowded white sands and perfect waters. To get to the beaches at Xpu Ha, hop on a minibus in Playa del Carmen. You can head to the beach club if you've got extra cash, or you can just hang out for free to enjoy the sun and sand.
This idyllic beach is located about halfway between Playa del Carmen and Tulum and can be combined quite well with a visit to Akumal or one of the amazing cenotes in the Yucatan.
Have Dinner at El Fogon
Though you'll have to wait in line to get into this local hotspot, it will be well worth the wait for a taste of the dishes served up here.
Head to this cantina for unrivaled, traditional Mexican fare. If you only go to one restaurant while you are in Playa del Carmen, you won't regret dining at El Fogon.
Go for a Dip in the Rooftop Pool
While there are many rooftop pools to choose from in Playa del Carmen, the least inexpensive is the one at Be Playa Hostel.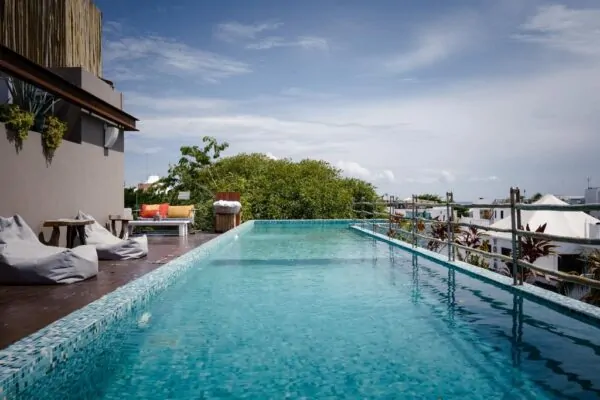 Mexico is known for its sunshine, and there's nothing like a nap under the cabana or a refreshing swim with a cold drink. For just under ten dollars, you can spend the day sipping your favorite margaritas and beating the heat.
Book the Be Playa Hostel in Playa del Carmen to enjoy the breathtaking views of the Caribbean from its rooftop pool.
Head to Lido's Beach Club
At Lido's, you can experience tropical luxury on a budget. There's no minimum spend, no cover charge, and no fee to use the beach chairs.
Just order a drink or two, grab a lounger, and soak up the warm sunshine on your budget. While many of Playa del Carmen's beach clubs are not budget-friendly, Lido's is here to bring beachfront fun on a budget.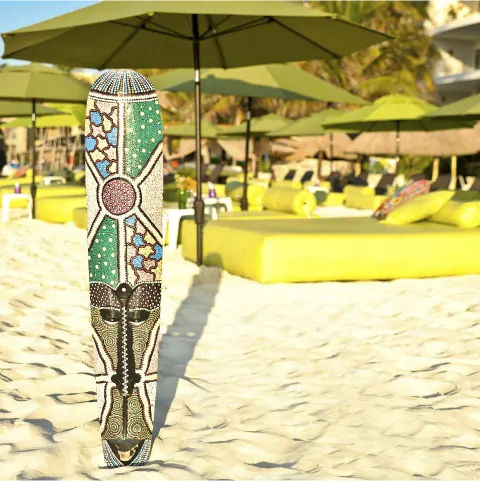 Check Out Chichen Itza
Chichen Itza is one of the Seven Wonders of the World and the most famous of all the Mayan ruins in the area. As Mexico's most pivotal archaeological site, Chichen Itza is located in the heart of the jungle.
Whether you decide to drive yourself or join one of the Chichen Itza tours, it's well worth the two-hour drive from Playa del Carmen. It's one of the most popular day trips that Playa del Carmen visitors make, especially if you can combine it with a trip to the Coba ruins for something slightly less busy.
Read More: What to Know When Visiting Chichen Itza
Skip the Beach and Swim in a Cenote
All the locals will tell you to forgo a trip to the ocean for a swim in a cenote. I mean, you can find beautiful beaches and the ocean all over, but a cenote is a unique and one of a kind experience.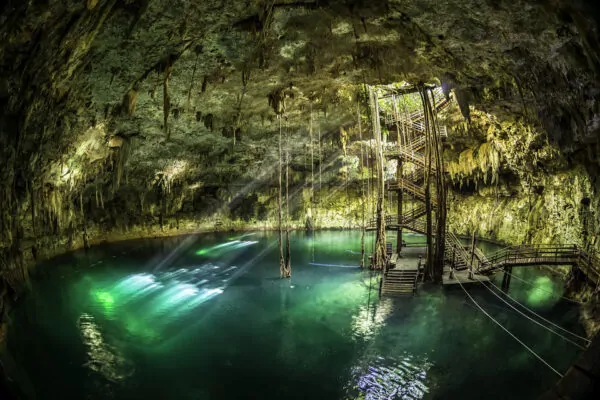 A cenote is an underground, naturally occurring swimming pool. The Yucatán Peninsula is abundant with them, and Playa del Carmen boasts several cenotes, including Cenote Azul. The best way to reach a cenote is to travel to one (or various) on a tour.
Read More: The Best Cenotes in the Yucatan Peninsula
Take a Day Trip to Tulum
Tulum is one of Quintana Roo's most popular destinations. Formerly a fishing village, this eco-friendly escape offers a bohemian atmosphere, upscale relaxation, and an opportunity to get in touch with yourself and nature. It's only a fifty-minute drive; head out early and spend the day sightseeing, sipping kombucha, and eating gelato.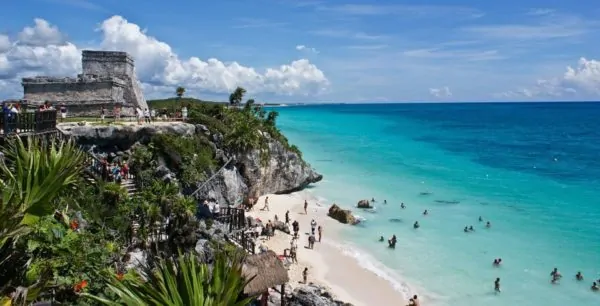 Tulum is definitely worth checking out while you are in Playa del Carmen. Oh, and don't miss the Tulum ruins — one of the most spectacular Mayan ruins as they sit on a cliff overlooking the turquoise waters.
Read More: Best Things to Do in Tulum
Explore the Gastón Charó Art Gallery
If you want to experience local, original art in Playa del Carmen, look no further than the Gastón Charó Gallery. Thirty of Playa's best artists have their paintings, sculptures, and jewelry on display in this fascinating gallery; the art is available for purchase and the salespeople are lovely, but you can always just come in to admire their works and window shop.
The Best of Playa del Carmen's Restaurants
While El Fogon earned a spot in the list of must-visits, there are several Playa del Carmen restaurants that are well worth the mention. Food is such an important part of Mexican culture, and what's a vacation without chowing down on the best cultural delights that the area has to offer? Aside from food trucks, there are several inexpensive restaurants that you have to try on your visit to Playa del Carmen.
Popular foods in Playa del Carmen include traditional Mexican fare, cocktails, Italian delights, and American staples. From steak to stir fry, there's something for everyone in Playa del Carmen. Here's a roundup of where to chow down while you are visiting this gorgeous Mexican city.
Las Hijas de la Tostada
Seafood lovers can't stay away from Las Hijas de la Tostada. Toasted tortillas piled high with freshly chopped vegetables and fresh fish make for fantastic food pictures and explosions of flavor. Las Hijas has the best ceviche on the peninsula; try it and see for yourself!
Don Chendo
I love tacos as much as the next person, but maybe you want to take a break from tacos and enjoy a slice of heaven at Don Chendo Pizza? Deep dish, Chicago-style pizza is available here. Don Chendo is also one of Playa del Carmen's best Italian spots; what could be more romantic than a taste of Italy in Mexico?
La Brocherie
Another European delight in Playa del Carmen is La Brocherie. This restaurant offers delicious French cuisine on a budget, and it's a local favorite. Make a reservation and order the roasted chicken for an out of this world French dining experience on the Yucatán Peninsula. The chicken is large enough to share with several people, so you and your mates can eat here cheaply.
PapaCharly
This popular joint is close to downtown and it's pocket-friendly. For just six bucks, you can experience large portions of tasty Mexican fare in a groovy atmosphere. Order from the Menu of the Day; your six dollars will get you an appetizer, a main course, and a juice. Vegetarians will only pay $5.50. PapaCharly offers a big flavor for a small price, perfect for any budget travelers to Playa del Carmen.
Nightlife on a Budget in Playa del Carmen
Once you've seen the sights and had a tasty dinner, it's time for a little rumba or fiesta. While clubs and drinks can be costly, there are a few spots in Playa del Carmen that offer entertainment for an affordable price.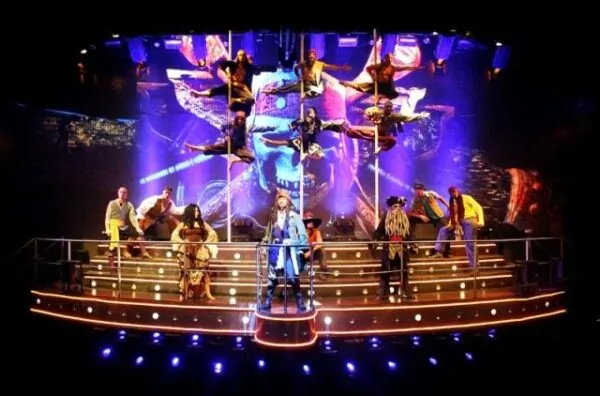 The best way to find an affordable nightclub is to research which clubs offer the best drink prices; this changes frequently. Some clubs will let you in for free until midnight, but their drinks may be more expensive. The cover charge may range from five to ten dollars depending on the club. Popular clubs include Coco Maya, Mandala, Tribeca, and Salsanera.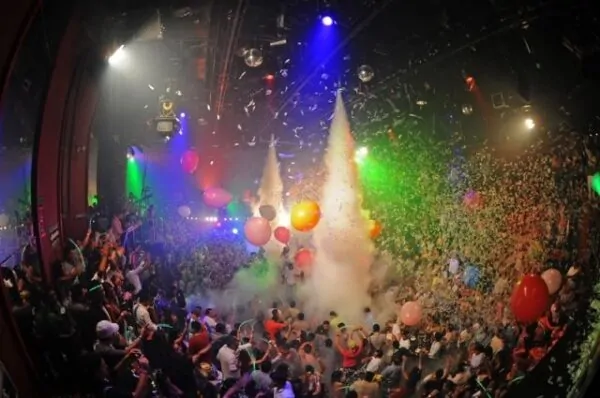 Fifth Avenue offers some nightlife, but most of it can be found on Tenth and Twelfth. Each nightclub has a dress code, so be sure to dress appropriately. Several low-price bars include La Camelia's, Manne's Biergarten, and Palm at the Playa. If you want to save on drinks, you can always pregame at the bars and then head out for some late-night dancing at the club.
Even More Things to Do in Playa del Carmen
Honestly, that's just scratching the surface of what there is to do in Playa del Carmen. You could fill your days for weeks by visiting local theme parks like Xcaret and Xel-Ha, or head to Isla Contoy or Isla Mujeres for the day, or go on a tour to swim with the giant and docile whale sharks. There's almost too many options!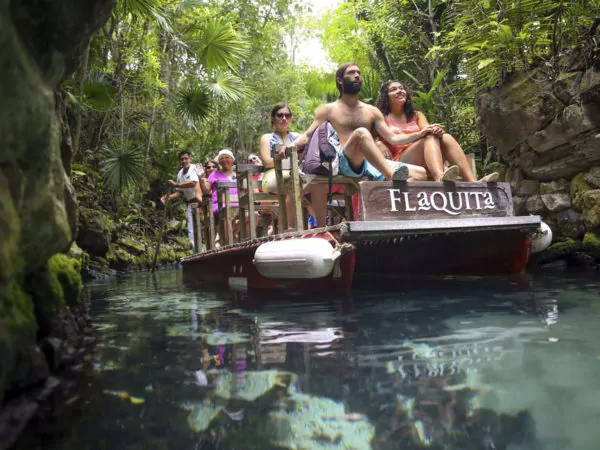 Whether you want to spend the day lying on the beach or spend the night dancing and cutting loose, there's something for everyone in Playa del Carmen. Fantastic food brings everyone together, and many hotspots are just an hour away. In Playa del Carmen, it's all about having fun, getting full, and savoring every bit of what the city has to offer.
In terms of the actual town, I enjoyed Playa del Carmen much more than Cancun, and we had a great time in the area, spending ample time in Playa del Carmen as we road-tripped through Mexico and beyond to Central America. If you're struggling to choose between Cancun vs. Playa del Carmen, I'd give the nod to Playa del Carmen! It is centrally located between Cancun and Tulum and isn't that far from the Cancun Airport either.
Traveling to Playa del Carmen soon? Book your lodging on Booking.com now to save on your hotel stay, or if you plan to stay longer, I highly recommend looking for a place on Airbnb. And don't forget to purchase travel insurance for Mexico that will help protect you against illness, injury, and theft. I use and recommend World Nomads for its combination of coverage and affordability.
Read Next: The 10 Best Playa del Carmen Tours and Activities You Should Experience Now
Share This
Did you enjoy this post about the best things to do in Playa del Carmen, Mexico? Take a second to share it on Pinterest, Facebook, or Twitter. Thanks!
The following two tabs change content below.
Desk to Dirtbag is one of the leading budget adventure travel blogs online and is dedicated to helping its followers achieve their travel dreams through inspiration, information, and actionable steps. If you are new to the site, be sure to
Start Here
.
Latest posts by Desk to Dirtbag (see all)