This article may contain
affiliate links
. If you make a purchase through these links, I will earn a commission at no extra cost to you. Thanks!
If you are planning a trip to Tulum, Cancun, Merida, or any of the cities of the Yucatan Peninsula, then visiting the Mayan ruins of Chichen Itza is probably high up on your list of things to do in the Yucatan. In this guide, I will give you everything you need to know about visiting Chichen Itza, what to bring, and what to know prior to your visit, as well as the best Chichen Itza tours to visit this amazing archaeological site.
All About Chichen Itza
Chichen Itza is one of those must-visit ruins, what is left of a once classic civilization that thrived in the midst of the jungles of Central America. The ancient Mayans were considered to be the best builders in the New World, having completed some of their most incredible structures when Europe was still in the Dark Ages.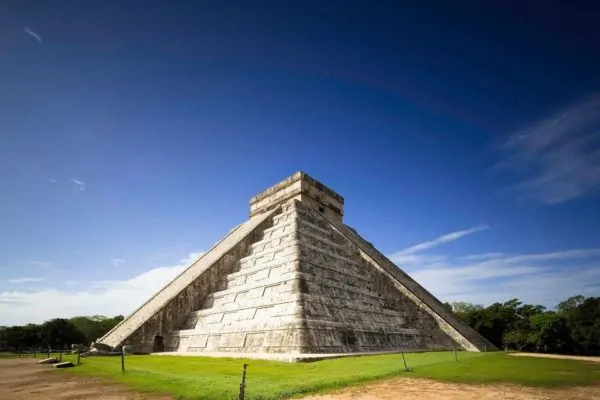 Chichen Itza in Mayan means "at the mouth of the well of the Itza" from chi meaning mouth, ch'en means wells and Itza for the people who last inhabited this city.
This was one of the biggest cities in Mesoamerica and in its height, more than 50,000 people inhabited Chichen Itza. It has been inhabited by the Mayans for more than a thousand years until they abandoned it in the mid-15th century.
The area is about 10 square kilometers (4 square miles) and is fed by two big cenotes which were also believed to be a passageway to the afterlife. These wells were wells of sacrifice and where offerings to the Rain God were done.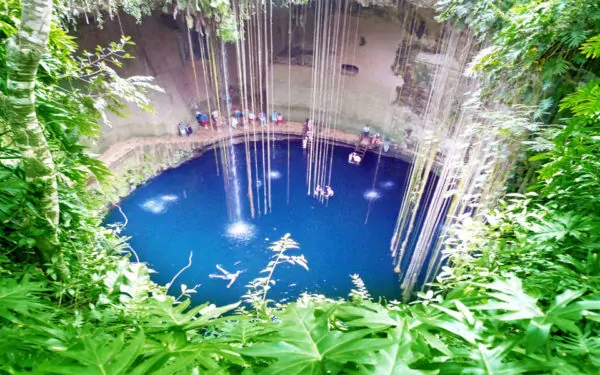 Two things were of supreme importance to the Mayans: corn and blood. They believed that the gods made men from corn and mixed it with blood. So corn or maize was the sustenance and the blood was the sacrifice.
The ancient Mayans believed in blood sacrifice to their gods and in countless cenotes in the Yucatan (here's a guide to the best cenotes in Mexico), you can find hundreds of bones believed to be from human sacrifice.
We can say that for every Egyptian pyramid, the Mayan built 10 pyramids of their own, albeit on a much smaller scale. Dotting the whole Yucatan Peninsula are not only pyramids, but grand temples, observatories, aqueducts, roads that stretch for miles, pools, and many interesting structures.
And Chichen Itza itself is a testimony to the great Mayan civilization who was way ahead of its time in engineering, mathematics, architecture, construction, and astronomy.
Mayans used different stone and wooden tools to make these massive structures in the middle of the jungle. Their use of mathematics was far more advanced than the Greeks and Egyptians at that time.
As early as the 4th century AD, they already had the concept of zero (0). The Golden Ratio was very important to them and they used it in all of their buildings.
All these technological advances were used extensively by the Mayans to build roads, called sacbes, which stretched on for miles from Chichen Itza making it easy for the delivery of goods and services to the city and around the region.
Aqueducts were built in and around the castle because of the abundance of rivers and streams that they had to divert. In the castle and some of their structures, they were able to direct and create water pressure so they already had running water (the European castles had no running water and hygiene was left to be desired).
The Mayans has high regard for the sun and they were very accurate with their calculations for when to plant crops, for when the summer solstice will be and so on.
So accurate that on the sunrise and sunset of the fall and spring equinoxes, the corner of the pyramid casts a shadow meant to represent the feathered serpent god coming down from the north side as the sun goes down.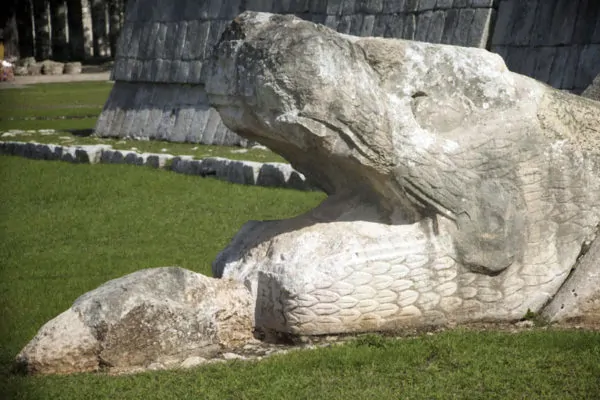 What amazes me more is the fact that they already had calculations into the future and their calendars are so accurate that the difference between ours and theirs is a mere 33 seconds for each solar calendar year! Crazy accurate!
So the Mayans were already flourishing in the jungles of the Yucatan Peninsula for more than a thousand years. They built the main Temple of Kukulkan, also known as El Castillo, which is a 79-foot step pyramid.
This is the main structure that towers above all else since it was the principal ceremonial center. It has 4 sides with 91 stairs each and one final step at the top… When you add that up, it is equal to 365 days which represent the days of the solar year.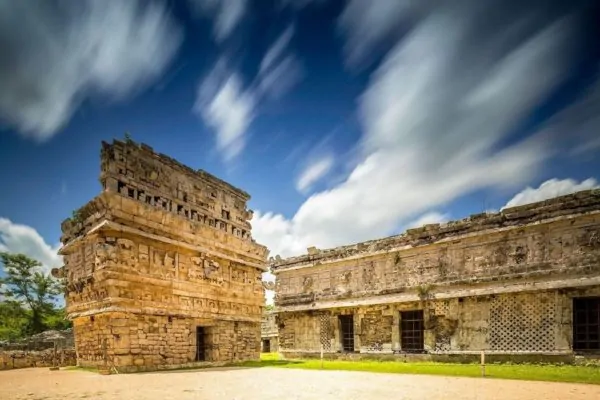 Some of the more popular sites in the area include the Great Ball Court, the Temple of Warriors, and an ancient observatory called El Caracol. The other structures are the following: the Platform of Eagles and Jaguars, the Platform of Venus, the Tzompantili, The Temple of the Jaguars, the Nunnery, Akab Dzib, La Iglesia, and the Temple of the 1,000 Columns.
Chichen Itza was declared a UNESCO World Heritage site in 1988 and was one of the largest Mayan cities in the Yucatan Peninsula. It was also recently declared as one of the Seven New Wonders of the World. This archaeological site is certainly a must-see when you visit Mexico.
Visiting Chichen Itza – Before You Go
Going to Chichen Itza requires a bit of preparation and planning. For one, you'll have to get there from wherever you're staying in Mexico…
Most people go by tour, which is recommended and what we'll be talking about further on, but some also choose to rent a car in Cancun and then make the drive themselves. Driving in the Yucatan is pretty relaxed, but corrupt cops aren't exactly a rarity and parking at Chichen Itza can be pretty crazy as the tour buses arrive.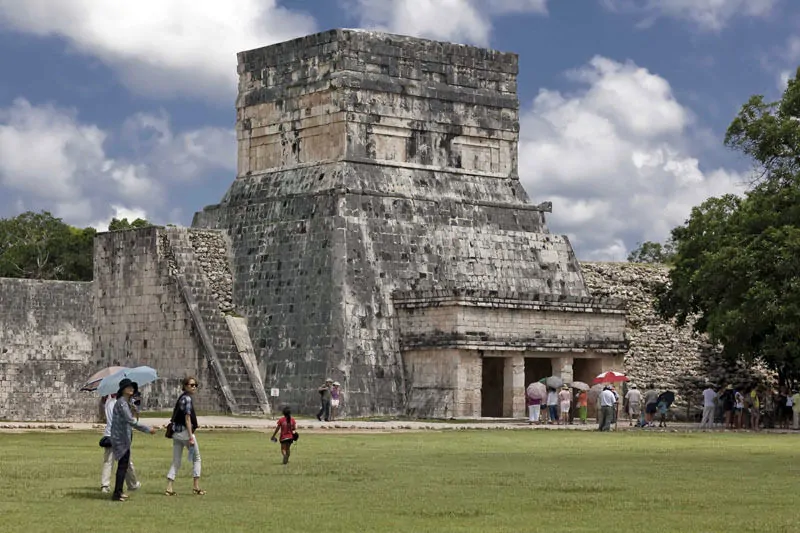 Of course, you definitely want to make sure you have enough water since you will be exploring the site which is quite big and the weather here is hot, which means you'll definitely need some hydration. You also need some sunscreen because you are directly under the hot Mexican sun for many hours.
Do bring your hat and shades too. The entire area around the main pyramid is basically open and exposed to the hot, tropical sun.
And since you are in the jungle, I'd recommend not wearing any cologne or perfume because it can attract a lot of insects. Instead, you'll have to slather up with insect repellent just to try and keep the mosquitoes at bay.
Do be sure to wear comfortable and sturdy footwear because you will be walking A LOT. Comfortable footwear is a definite must because you probably won't enjoy your time there if you have blisters the first hour of walking around.
You also might want to bring extra clothes and your swimwear because there are very beautiful cenotes to swim in around Chichen Itza. It is nice to chill in the cool and pristine waters of the cenote after you have been baked by the sun while going around the site.
And last but not least, you need to bring some cash with you so you can buy some souvenirs on site. I'd recommend at least buying those chocolates at the square. Thank me later.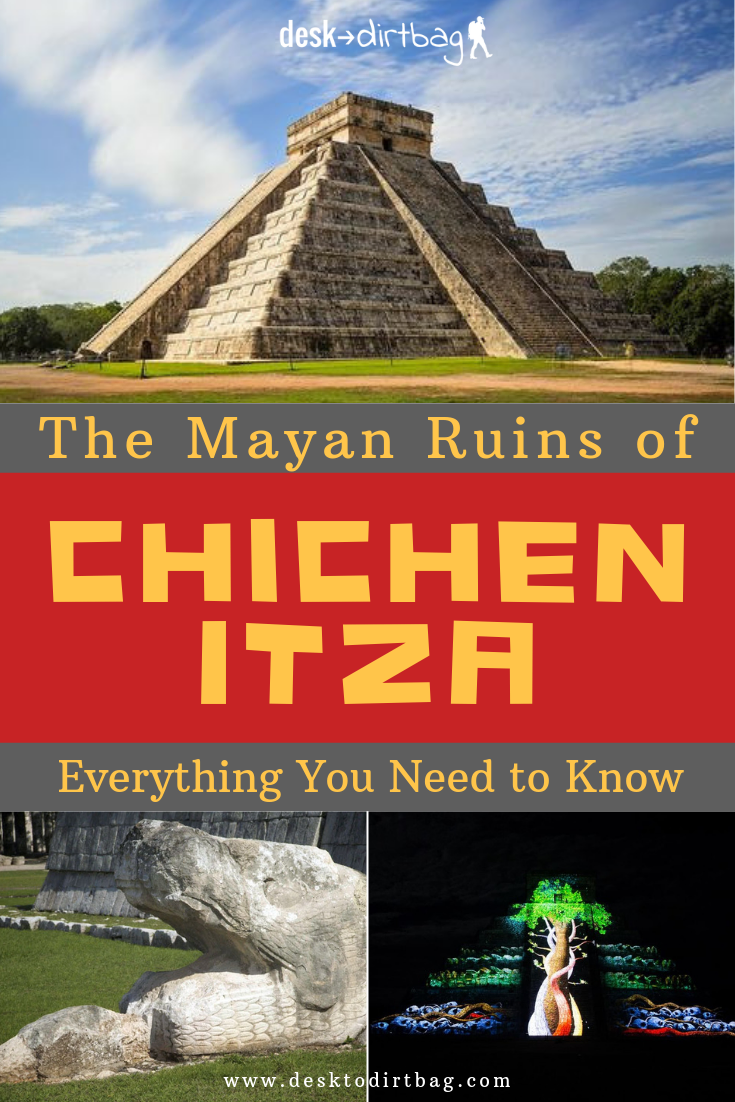 Recommended Chichen Itza Tours
There are so many ways to experience Chichen Itza thanks to the numerous tours that can be arranged from virtually any city in the region, no matter if you're coming from Playa del Carmen, Cancun, Merida, or Tulum.
You can arrange for a full day tour to the site which will typically include a cenote visit or another town like Valladolid, or better yet another Mayan ruin like Tulum.
As with anywhere, you'll want to make sure you have the budget and time to devote to a full-day tour, which is probably the best way to visit Chichen Itza since you can take advantage of other destinations, but there are also "express" half-day tours.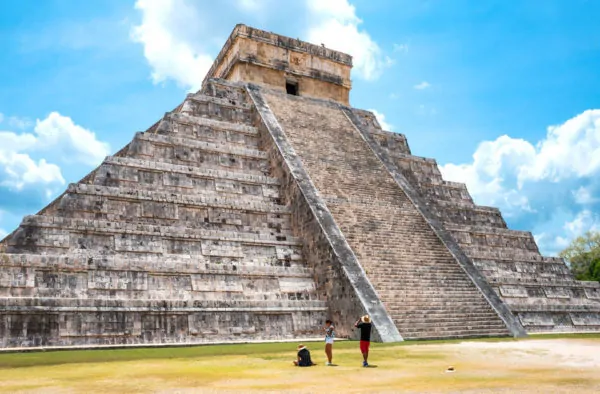 Many of us travelers like to DIY these things ourselves, but sometimes it is great to have someone take care of all the logistics and planning so you can just enjoy the tour. But make sure you decide on what tour is best for you because there is a massive list to choose from. These are the top, recommended Chichen Itza tours that you can book depending on your interests, time, and budget.
Chichén Itzá, Ik Kil Cenote & Valladolid Day Tour
Duration: 12 hours
From Cancun, Playa del Carmen, Riviera Maya, and Downtown Tulum
This is the highest-reviewed of all the Chichen Itza tours available. Rightfully so because it is packaged with a visit to Ik Kil Cenote and the old city of Valladolid (definitely worth checking out). Plus this tour comes with a buffet meal at a local restaurant to cap off the experience.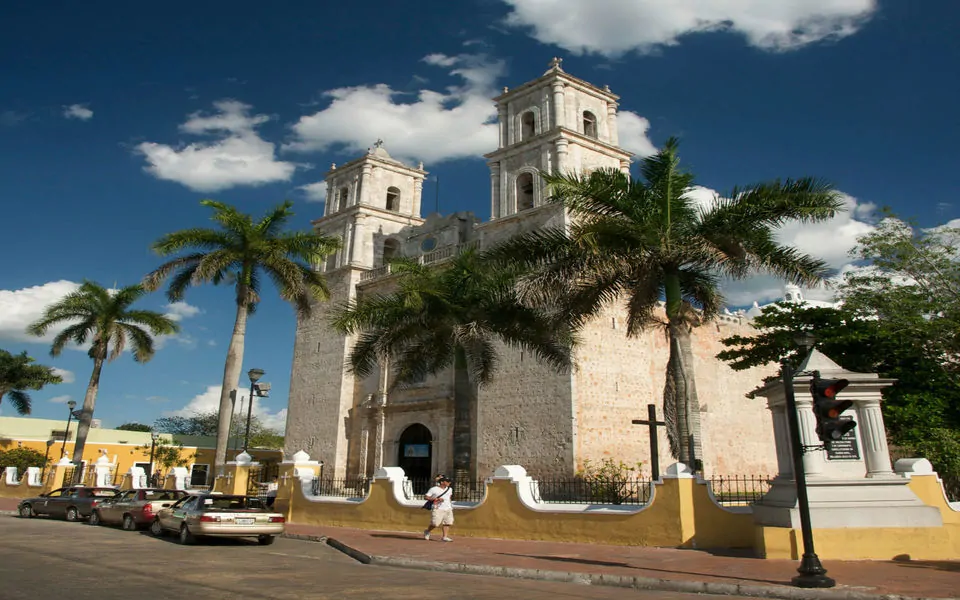 Experience Chichen Itza and everything this cool ancient city has to offer in one of the most interesting ruins in the area… After that, you can take a relaxing dip in Ik Kil Cenote after a day under the hot sun, before wrapping it up with a good stroll around the beautiful colonial city of Valladolid.
Book your Chichén Itzá, Ik Kil Cenote & Valladolid All-Inclusive Tour now.
Chichén Itzá & Cenote Maya Day Tour
Duration: 12 hours
From Cancun
Start your day with an early guided tour of Chichen Itza before the bulk of the crowds hit the site. You'll learn even more about Chichen Itza from the guides as they share their stories about the ancient Mayans and their beliefs. Marvel at their massive structures and learn how they used advanced engineering to build this great city.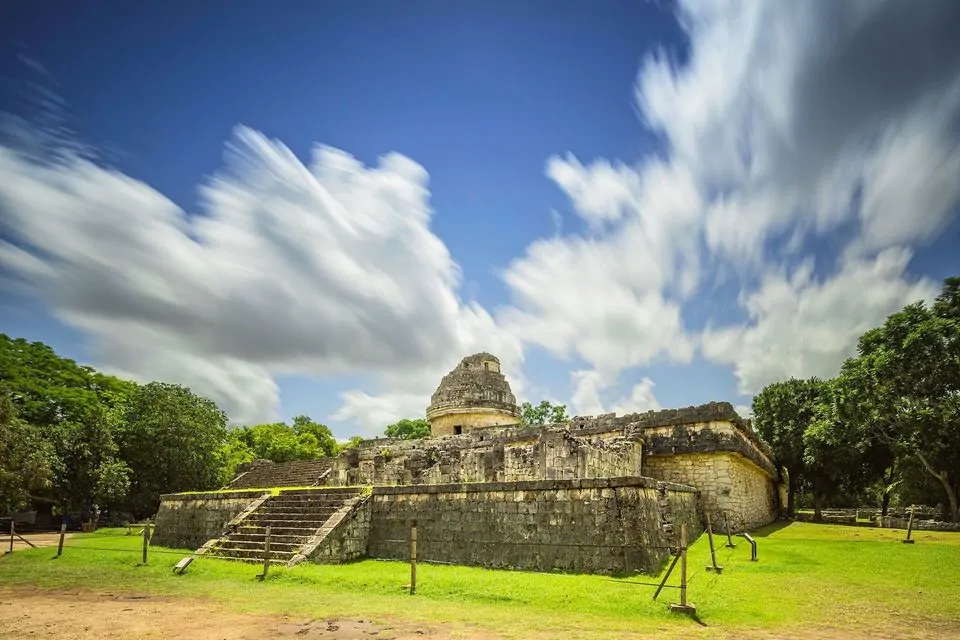 Discover the Cenote Maya Native Park and descend into its crystalline waters to cool off. It is one of the most impressive cenotes of the Yucatan with its crystal-clear waters and geological formations. You can go down through a tunnel or use the wooden staircase, which is an adventure in itself.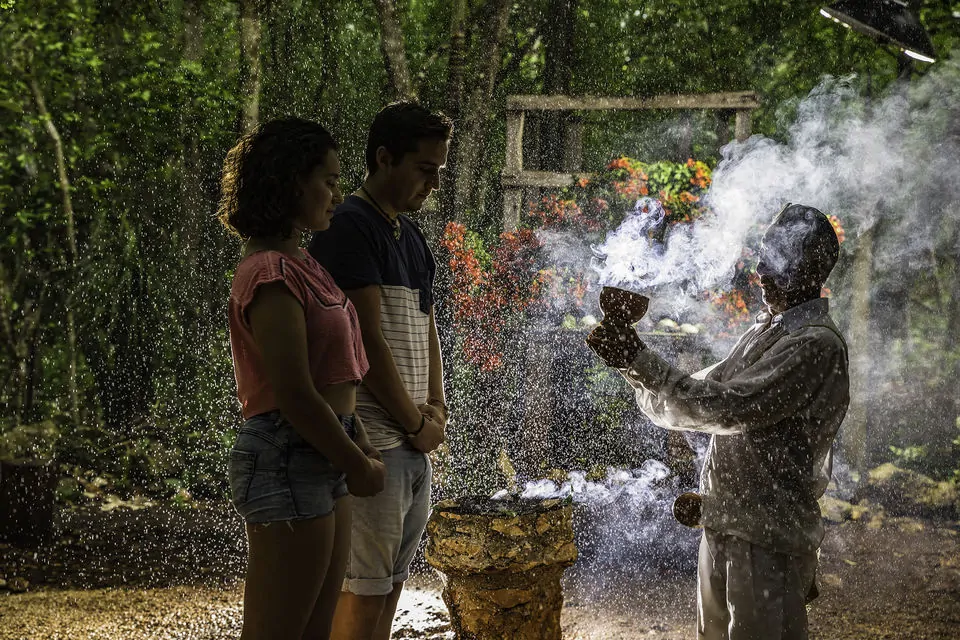 You can also swim, dive, and go rappelling if that is your game. Or you can even participate in a sacred ceremony with a Maya shaman in this sacred sinkhole. How's that for an authentic Mayan experience for you? After which, you can enjoy the traditional meal with organically produced vegetables and handmade tortillas.
Book your Chichén Itzá & Cenote Maya: Full-Day Tour now.
Cancun: Chichén Itzá, Valladolid and Hubiku Cenote Day Tour
Duration: 12 hours
From Cancun, Playa del Carmen and Riviera Maya
Visit the Hubiku Cenote and start your day with a cool morning dip at Hubiku Cenote. Get to know more about picturesque cenote cavern pond of Hubiku and the surrounding jungles from your tour guide. After a relaxing swim, you will be feasting on Yucatecan specialties and organic produce before you proceed to the area's main attraction… Chichen Itza.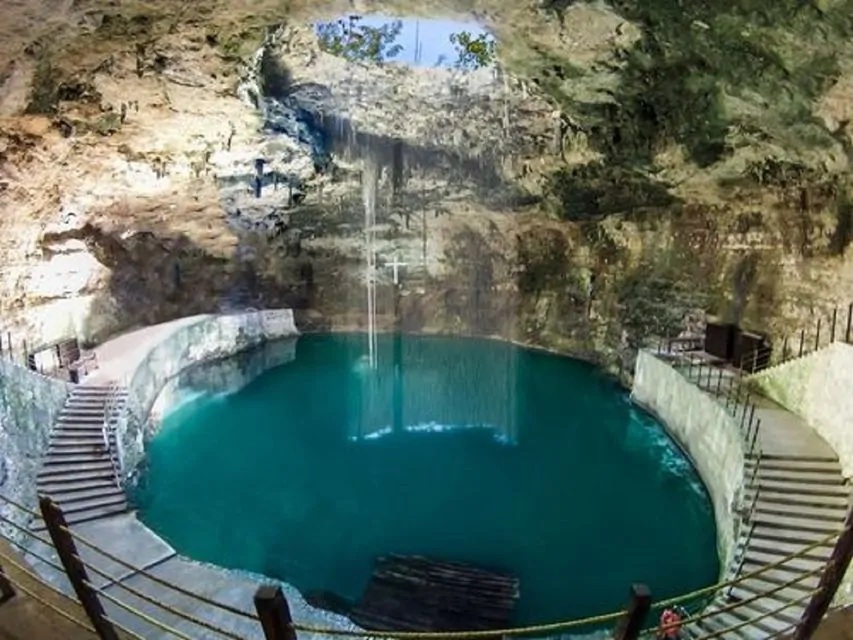 Here you'll be able to learn how the sacbes or the "white roads" were made and how extensive they are. Explore the site grounds and find yourself in one of the biggest ball courts in Mesoamerica. This is where the ancient ball game of Pok Ta Pok was played. You won't enjoy court, I guess, if you know what losing this game means: death.
Visit the Cenote Sagrado sacrificial pond, and the other structures around Chichen Itza and get to know their importance to the settlement and its people.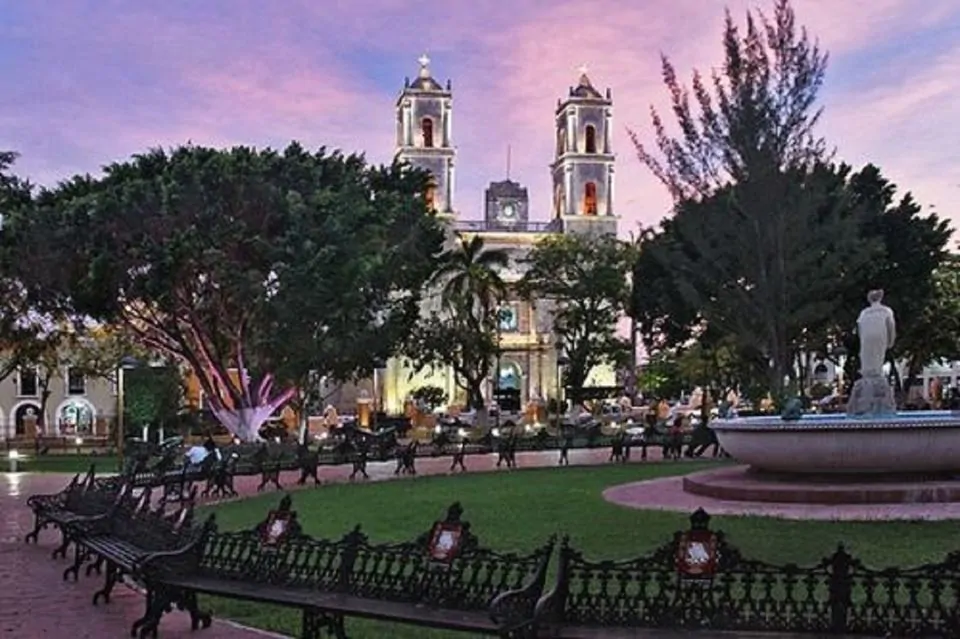 And before heading back, explore the charm of the old colonial city of Valladolid, where you can visit the cathedral and stroll around the main square.
Book your Chichén Itzá, Valladolid and Hubiku Cenote Day-Trip now.
Chichen Itza with VIP Access
Duration: 3 hours
From Cancun
Another interesting and comfortable way of experiencing the great ancient city of Chichen Itza is with privileged access from the Mayaland Hotel and Bungalows which is just adjacent to the Site.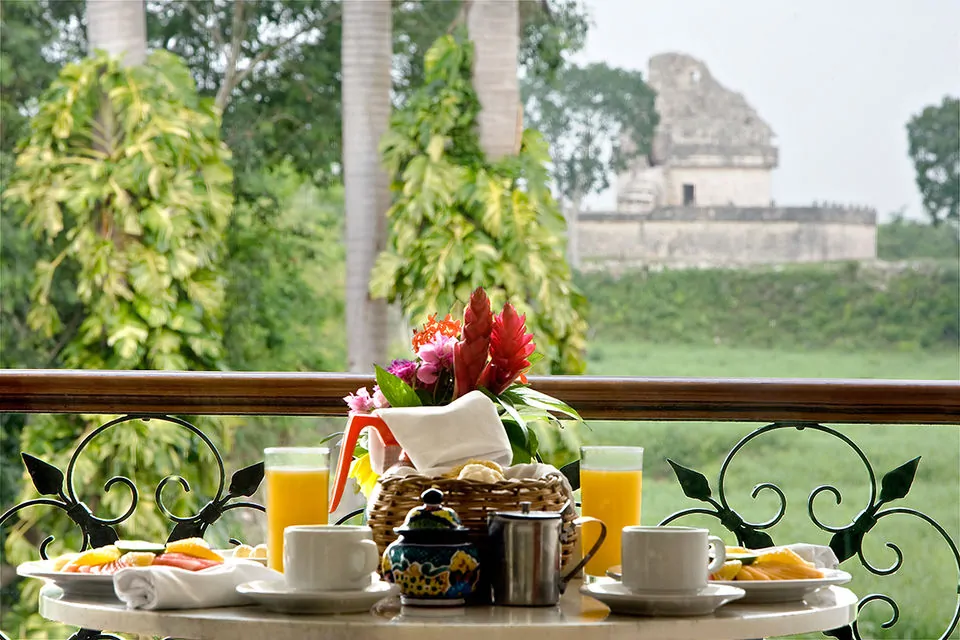 See the important buildings like the Temple of Kukulkan, the Nunnery, La Iglesia, Akab Dzib, and Temple of the Warriors. Oh by the way, did you know that the Temple of Columns has 1,000 columns? That is huge!
You can take your time exploring the sites because you have access to the Mayaland hotel where you can enjoy their amenities. You can take a dip in the pool or relax the tropical gardens.
Optional activities that you may book in the hotel is bike riding or horseback riding. From here you can choose to take the Light and Sound Show (which most visitors never experience, since it is at night) or visit the Mayaland Planetarium.
Book your Chichen Itza Entrance Ticket with Hospitality Suite now.
Chichen Itza, Coba and Tulum Private Day Tour
Duration: 12 hours
From: Riviera Maya
Chichen Itza, Coba, and Tulum are 3 of the best Mayan ruins you can visit in the Yucatan area. If you are a history buff or this is your first time visiting a Mayan ruin, this is a good option to delve into the Maya civilization and see the differences between these three amazing archaeological sites.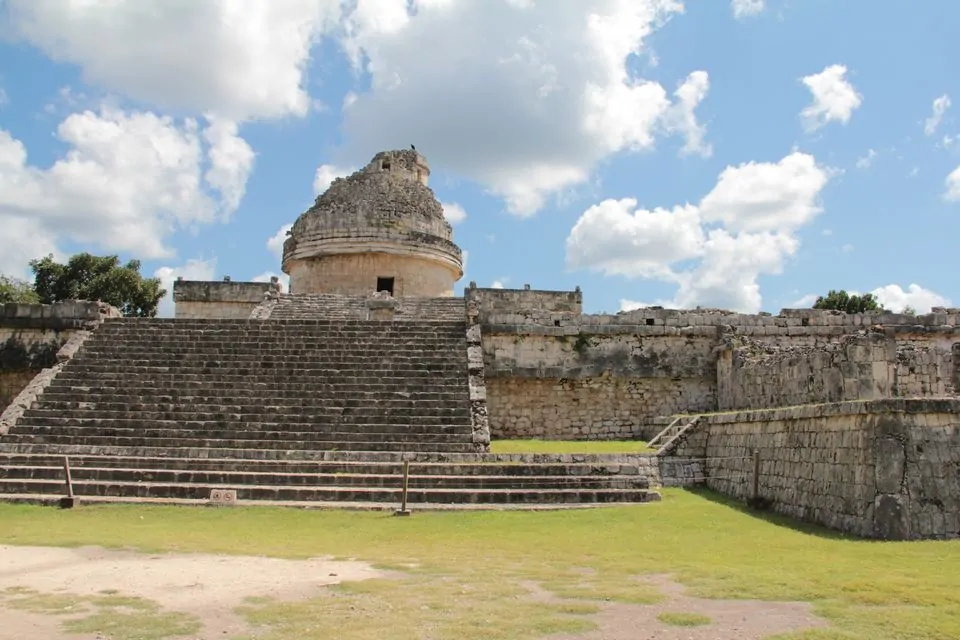 Start first with Chichen Itza and explore the Temple of Kukulkan and the Temple of the Warriors. Marvel at how accurate the Mayans calculate their calendars through their observatories and advanced mathematics.
Cool down in one of the swimming holes at the Ik Kil Cenote. Get to enjoy a buffet lunch prepared for you before heading to the next ruin which is Coba.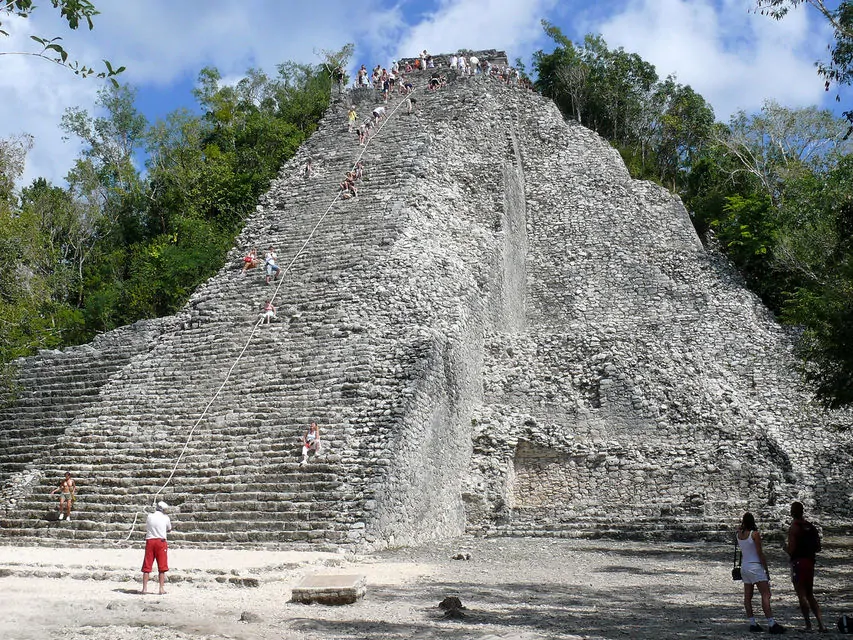 Coba is one of the most authentic and well-preserved ruins of the Maya civilization. Unlike Chichen Itza, you can climb up the tallest pyramid to see the jungles around it.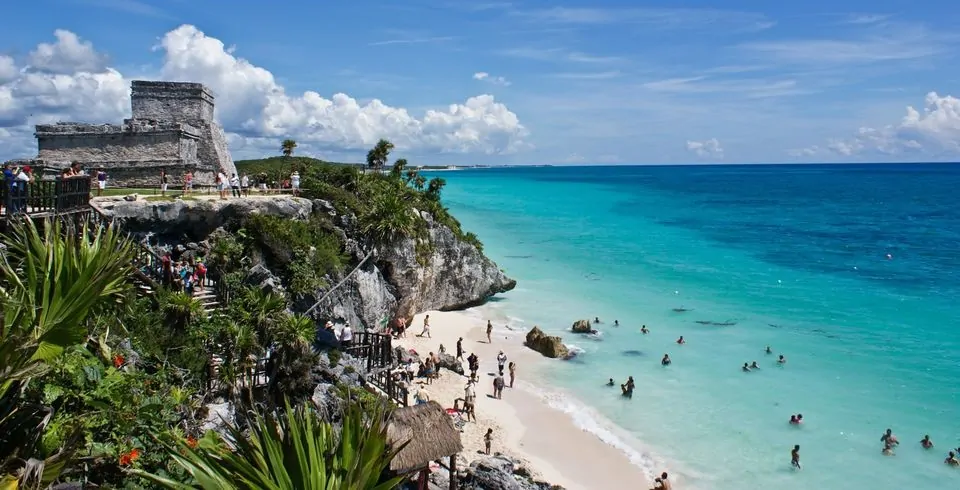 Proceed to the old ruins of Tulum and get to experience one of the best locations for ancient Mayan ruins — the Caribbean coast. The Tulum ruins is an ancient port city set in the rocky cliffs overlooking the Caribbean Sea. How is that for a full-packed day?
Book your Chichen Itza, Coba and Tulum Private Tour with Lunch now.
Chichen Itza Light and Sound Show with Cenote Chukum
Duration: 13 hours
From Cancun
This day is quite unique. Here's how: first, you go to the Cenote Chukum in Cenote Hacienda Chukum and swim in one of the sacred sinkholes of the Mayans. After this, you will be treated to a buffet lunch at the Mayaland Hotel before you explore the ruins.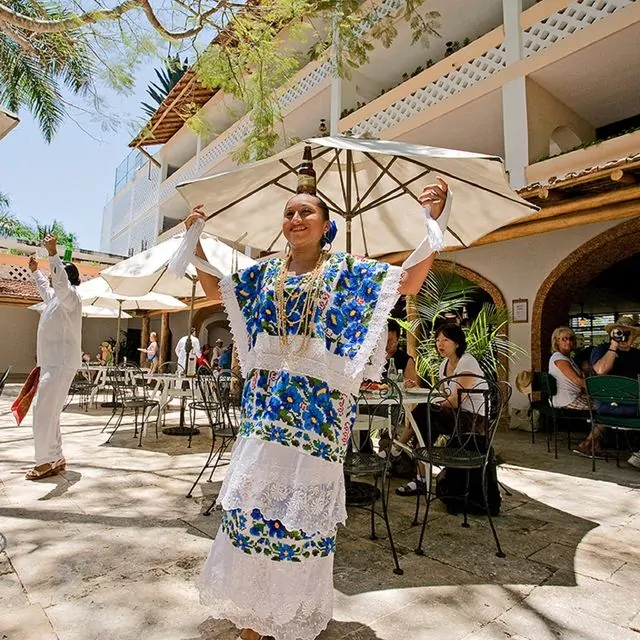 Enter Chichen Itza through a private entrance of the Mayaland Hotel and admire the monuments Temple of the Warriors and Pyramid of Kukulkan up close and personal. This private 2-hour guided tour will help you explore the archaeological site on a more personal level. Imagine how they lived at that time…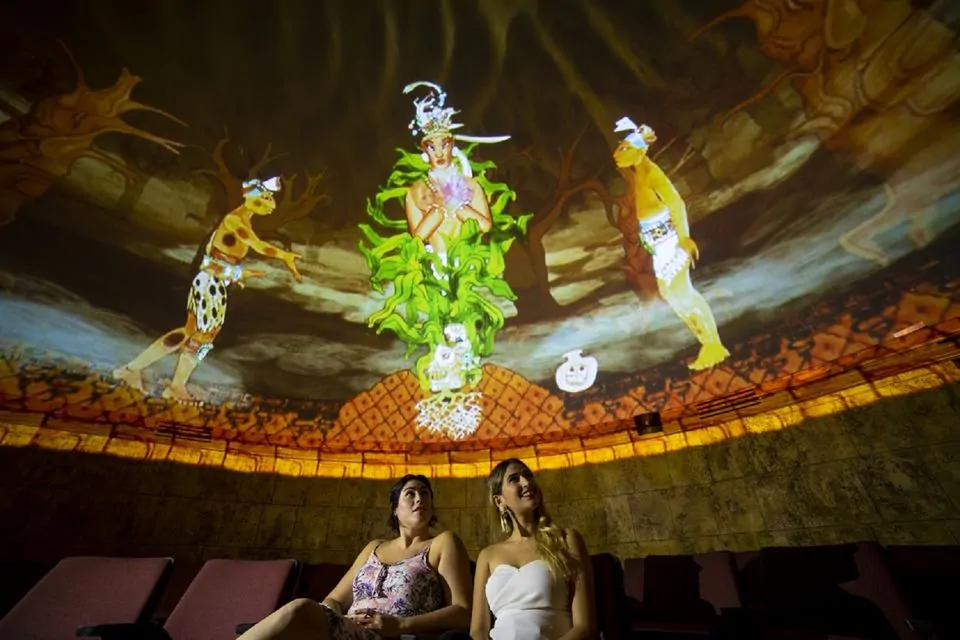 If you are tired, you can rest first at the pool of the hotel or with a drink from their bar. You can go back to the site and check out the other important structures.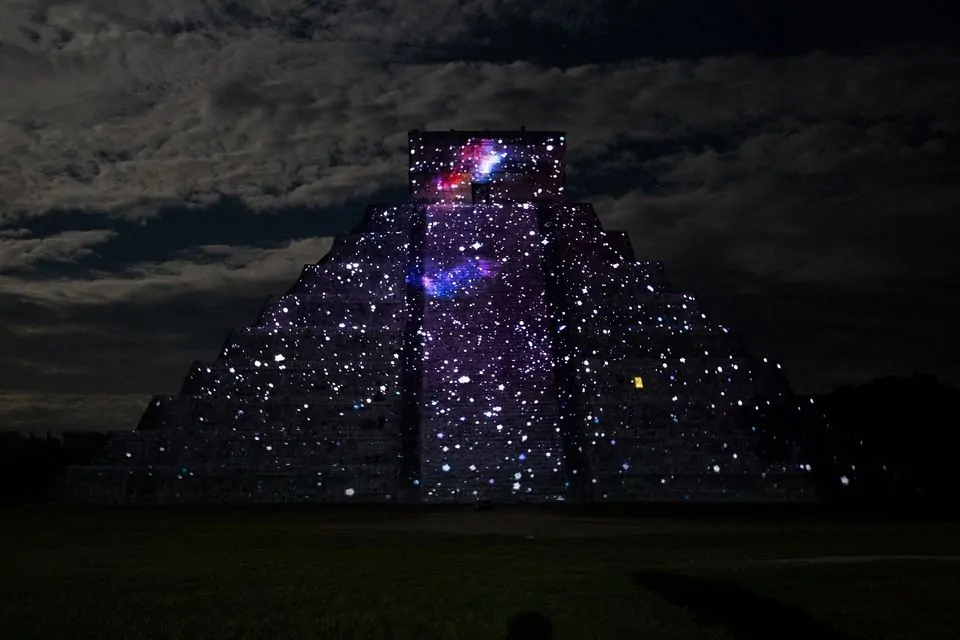 Here comes the most significant part, and one that most travelers miss… You'll get to watch an amazing Light and Sound Show after dark.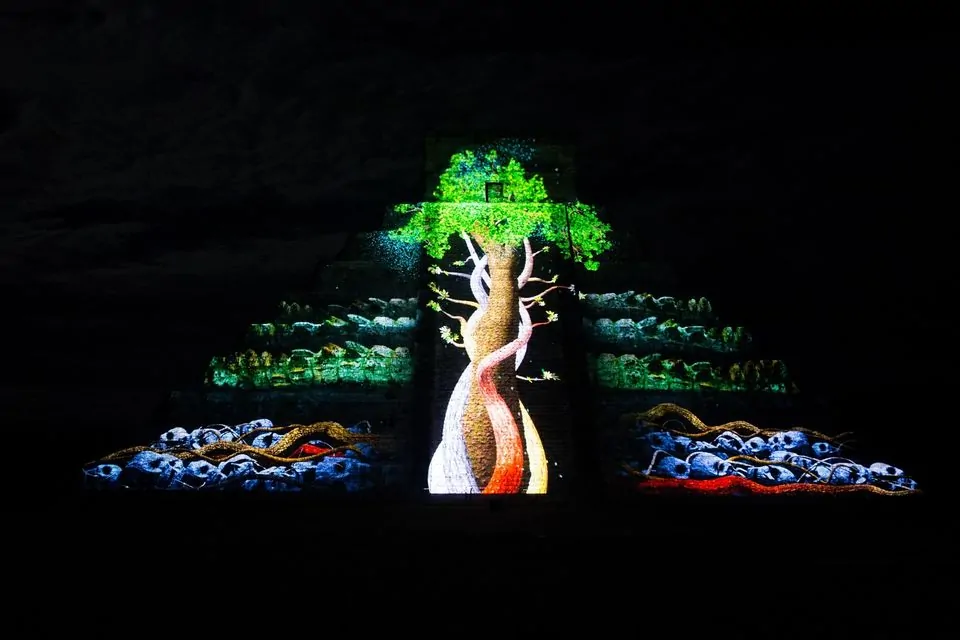 The story of Mayans will be told through creative projection on the different temples and monuments! This is a unique and different way to experience the beauty and history of the place, and it is a highly recommended Chichen Itza tour.
Book your Chichen Itza Light and Sound Show with Cenote Chukum now.
Chichen Itzá, Ik Kil and Coba
Duration: 12-13 hours
From: Cancun and Playa Del Carmen
Just like this day trip, there are lots of tours going to Chichen Itza from Cancun (also check out the 12 Best Cancun Tours and Activities for Your Next Trip).
Here you'll get to visit the ancient Mayan sites of Chichen Itza and Coba (perhaps the two most impressive) and see how the ancient Mayans built these astounding pyramids, temples, and observatories.
Swim in Ik Kil Cenote and explore this sinkhole with its crystalline waters. Plus, you get lunch included.
Book your Chichen Itzá, Ik Kil and Coba Small Group Tour now.
Chichen Itza: Sunrise Tour
Duration: 10 hours
From: Cancun and Playa del Carmen
If you want to take the most astounding photos of Chichen Itza (selfies or not), then you have to come in really early to get the good light.
I mean, the main pyramid stands in the middle of a clearing, so when the harsh midday light hits, it kinda kills the photographic appeal — at least for those who are serious about photography. That's what makes this Chichen Itza tour one of the coolest things that you can do in Cancun if you love photography.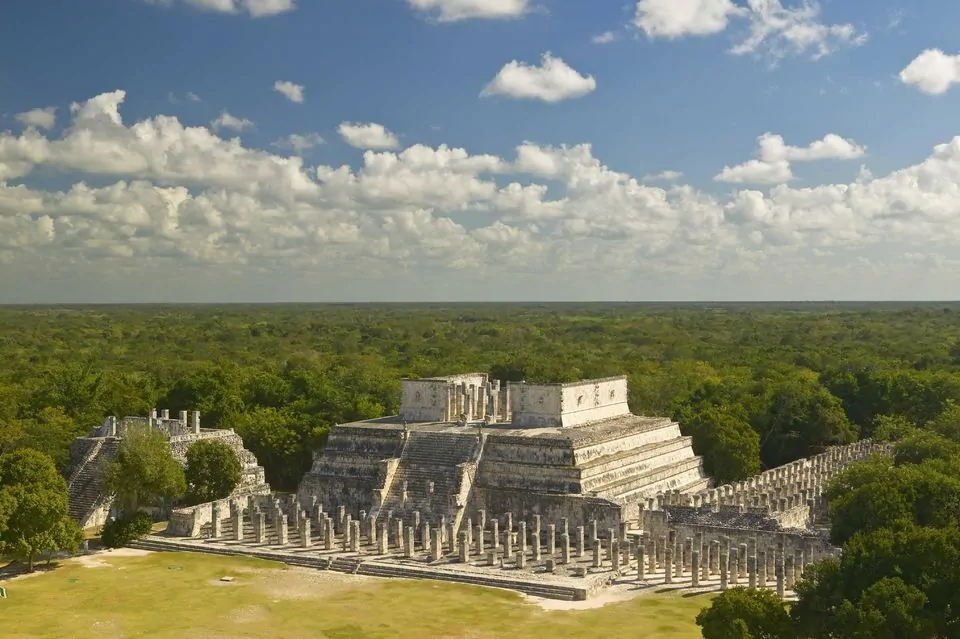 Your expert tour guide will help you understand the important role of this city in the continuation of the Mayan civilization in the post-classical Mesoamerica. It remained as a nexus of worship and pilgrimage until the Spaniards came.
Book your Chichen Itza: Sunrise Tour now.
Yucatan Overview: Chichen Itza and Uxmal 2-Day Tour
Duration: 2-Day Tour
From Cancun
This is a 2-day tour of the most important archaeological pre-Hispanic cities in the Mayan world: Chichen Itza and Uxmal.
Day 1 is reserved for Chichen Itza. Allowing you to explore its different structures and its role for the former inhabitants. Get to know more about this city and its importance to the later period of the Mayan civilization.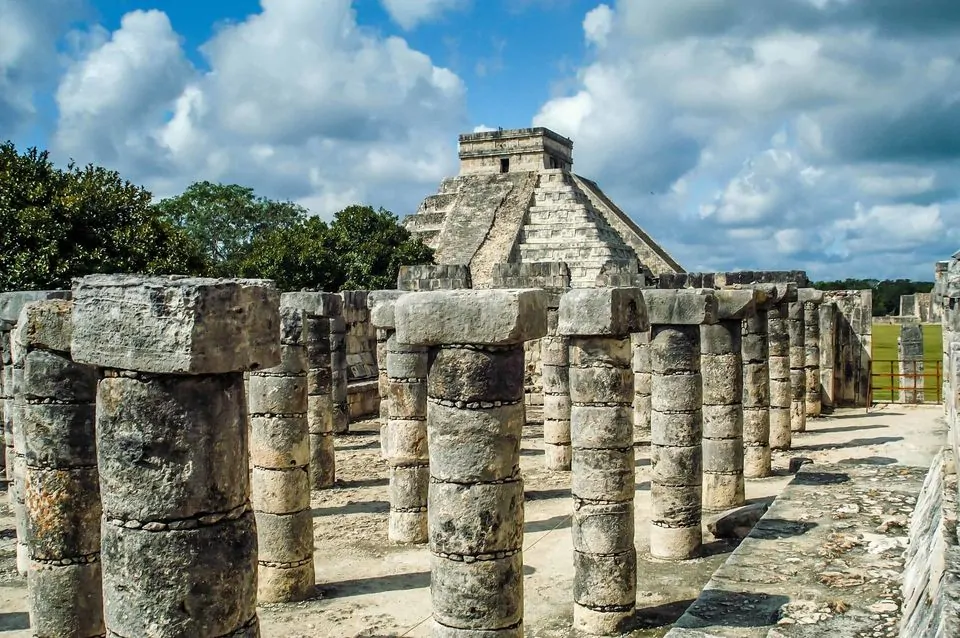 You'll also be able to make use of the Mayaland Resort hotel amenities and here you will be served a buffet lunch.
Next, you'll proceed to Uxmal to experience the earlier Mayans and their Puuc architectural style. You will then go check in to Hacienda Uxmal to watch the Light and Sound Show at the Nunnery Quadrangle (tickets separately, but this is a must-see too).
Day 2 starts with a delicious breakfast in the tropical gardens of the hotel. Then you will be exploring the rest of Uxmal with a tour of the Governor's Place, Pyramid of the Soothsayer, and other structures.
This is a good option for those who have the luxury of time (and budget too, because it will obviously quite a bit more expensive). But still, this is a full-packed 2-day adventure that will fill your hearts (and camera) with lots of memories of this incredible corner of the Yucatan.
Book your Yucatan Overview: Chichen Itza and Uxmal 2-Day Tour now.
Chichen Itza: Express Tour
Duration: 7 hours
From: Cancun Hotel Zone
While dedicating two full-days to tour ancient Mayan ruins sounds cool, there are some of you who might even find it hard to break away for a full-day tour like we've been discussing above.
Doing a full day tour will allow you to maximize your time in the area by visiting some other fun and interesting destinations, if you just can't find the time (or money), then you'll be best served with a half-day tour of Chichen Itza.
This Chichen Itza express tour will allow you to get to these incredible ruins and back from Cancun with time to visit the main sites as well as offering a bit of free time to wander the grounds on your own.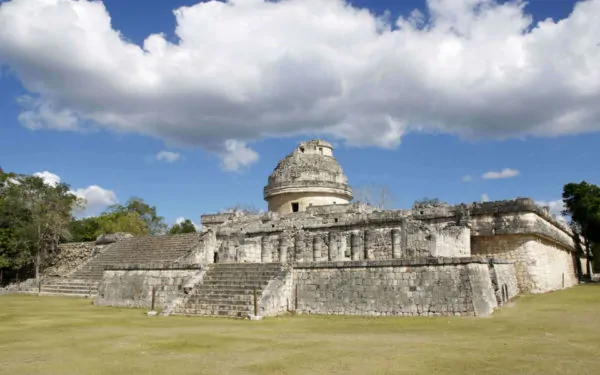 Since this is an express tour, it does not include hotel pick-up and drop-off, but rather you'll have to head to the meeting point in the Hotel Zone where you'll be able to grab the bus. This slight inconvenience means cheaper prices on the tour though, so that's a plus! Just note, that this tour does not include local taxes.
Book your Chichen Itza: Express Tour now.
More Mayan Ruins in Yucatan Peninsula
I'm sure you have come across several different Mayan ruins in Yucatan while reading this article or from your research of where to go in Mexico.
I'd highly recommend including a few more of these Mayan ruins on your trip while you are in Tulum, Merida, Cozumel, or Cancun. Chichen Itza is incredible, but some of the other ruins offer fewer crowds and just as impressive ruins, sometimes in even more spectacular settings…
Tulum Ruins is a well-preserved ruins of an ancient Mayan port city in the town of Tulum. It is perched on the rocky cliffs of the Tulum beach overlooking the Caribbean sea.
Dzibilchaltun is the ruins nearest to the city of Merida, approximately 10 miles (16 km) away. The most famous of the structures here is the Temple of the Seven Dolls named after the seven small effigies found.
Uxmal is an ancient classical Mayan city which is one of the most important archaeological sites of Maya culture because it best represents the region's dominant architectural style. Its beautiful buildings are typical Puuc style just like the Maya huts.
Coba Ruins is nestled between two lakes which are Lake Coba and Lake Macanxoc. Coba is in the center of the largest causeways known to the ancient Mayan world and is home to several important engraved stelae that document the life and events in the Late Classical Period of Mesoamerica.
Ek Balam means "black jaguar" in Mayan and this city was once the seat of the Mayan Kingdom. The city has its own walled city with more than 40 buildings inside.
Muyil was one of the earliest and longest inhabited settlements with artifacts found here to be as old as 350 AD. Situated in the Sian Kaan lagoon, the city is known to have traded through a series of canals (which still exist today) and have traded goods like jade, honey, feathers, chocolate, salt, and chewing gum.
All across Latin America, you can find beautiful ruins of ancient civilizations like Tikal in Guatemala and Macchu Pichu in Peru that are astounding in their sheer size and beauty.
But what is our take away by visiting these places and learning from them? Perhaps one thing we can take away is the importance of time, making the best use of it during our time on earth, because all things come to an end, whether it is our terrestrial lives or one of the greatest civilizations on earth…
The Mayans made great temples, observatories, and castles out of stone that withstood the elements of time and change, even though their civilization did not. We may never know what exactly happened to the Mayan people and why they abandoned their cities, but we know for sure they were far more advanced than any civilization during their time.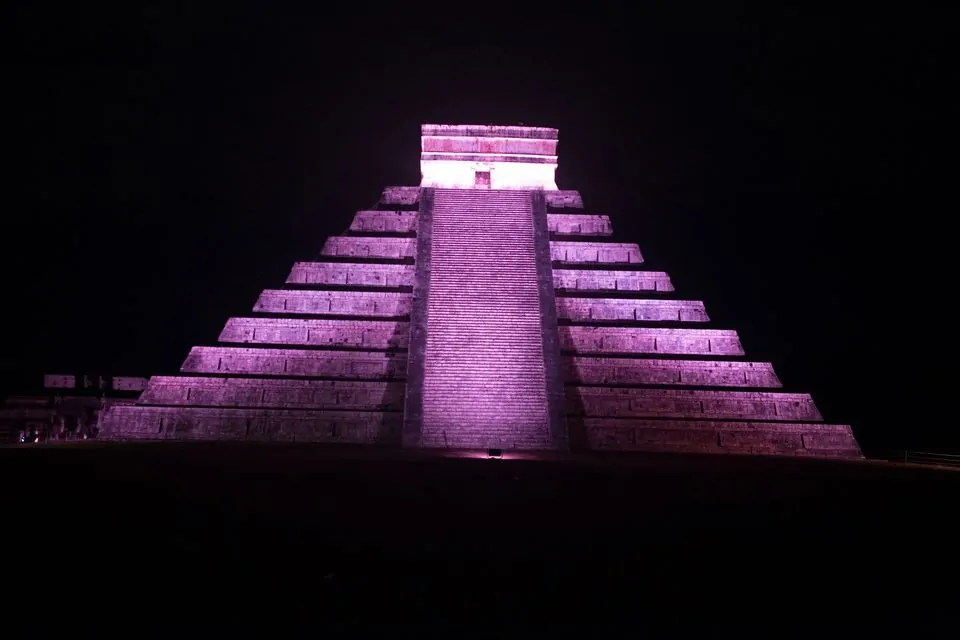 I also believe that simply by living more deliberately, choosing to fill our time with travel and adventure, by visiting places like Chichen Itza (and many others) is a good use of our time and financial resources… Come to Chichen Itza, come to Mexico, bring back stories to tell of your own by learning about the incredible stories of the past.
Read Next: 7 Amazing Places to Visit in Mexico that are NOT on the Beach
Traveling to Mexico soon? Don't forget to check out my ultimate guide in traveling to Mexico. Also, book your lodging on Booking.com now to save. But if you plan to stay for a few weeks, I highly recommend looking for any unit on Airbnb. And don't forget to purchase travel insurance for Mexico that will help protect you against illness, injury, and theft. I use and recommend World Nomads.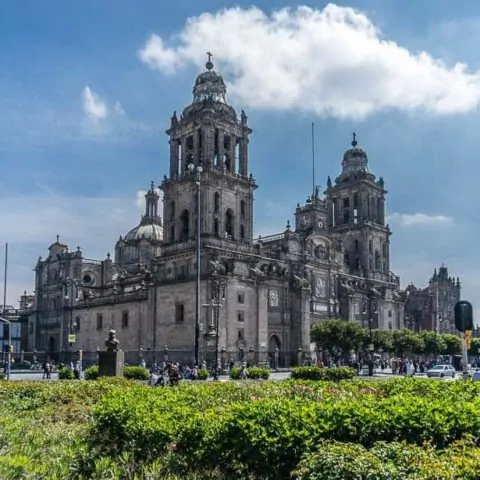 Mexico Travel Tips
Important tips and resources for planning an amazing trip to Mexico, based on my extensive experience traveling across the entire country.
Tools
Instructions
Book a cheap flight to Mexico with Momondo, or better yet, start travel hacking so you can fly for free.
Plan a rough itinerary and how long you will spend in each destination. Pick up Lonely Planet Mexico to help with this.
Work every day to teach yourself Spanish, you want to know as much as possible before you arrive.
Book your cheap accommodation in advance, at least for the first destinations -- For hostels use: Booking, for cheap hotels use: Hotels.com, for apartments use: Airbnb.
Reserve your on the ground tours and activities through Get Your Guide.
Purchase travel insurance for Mexico with World Nomads to protect yourself from illness, injury, and theft while in Mexico.
Check out my comprehensive guide about traveling to Mexico with information on cities, things to do, places to see, and more.
Learn more money saving tricks with my top budget travel tips if you want to get more bang for your buck.
Put together your Mexico packing list.
Enjoy this incredible country!
Notes
I hope this helped you plan your travels in Mexico! I know it can be a struggle to find accurate and on the ground information when traveling to a new place like Mexico, which is why I started writing so extensively about it!
If you have any questions about Mexico, budget travel, or anything else shoot me an email at ryan@desktodirtbag.com.
(I love getting questions! That is how I get ideas for my blog posts and what to write about!)
Recommended Products
As an Amazon Associate and member of other affiliate programs, I earn from qualifying purchases.
Share This
Did you enjoy this post about Chichen Itza tours? Take a second to share it on Pinterest, Facebook, or Twitter. Thanks!
The following two tabs change content below.
Desk to Dirtbag is one of the leading budget adventure travel blogs online and is dedicated to helping its followers achieve their travel dreams through inspiration, information, and actionable steps. If you are new to the site, be sure to
Start Here
.
Latest posts by Desk to Dirtbag (see all)