This article may contain
affiliate links
. If you make a purchase through these links, I will earn a commission at no extra cost to you. Thanks!
So, you're planning a trip to Colombia? Congrats! It is one of the world's hottest new travel destinations for a very good reason. Whether you're going for the incredible beaches, Andean peaks, bustling big cities, or quiet pueblos, your trip is bound to be filled with amazing and memorable experiences.
I remember my own feelings of excitement, worry, and intrigue as I boarded a plane for Cartagena a few years ago. Colombia was meant to be the starting point for a year-long backpacking adventure across South America.
The planned month in Colombia turned into three, and I'd only made it as far as Medellin. That three months then slipped into a year, and I'd never even made it to the neighboring country on my backpacking adventures.
I never imagined that Colombia would become my "home away from home" in the years to come. It's the place I come back to when I'm not actively traveling.
So let's just say that all the incredible things you've heard about Colombia are pretty much true. That being said, after spending a lot of time in Colombia and elsewhere in Latin America, meeting other travelers, and corresponding with my own readers who have traveled or will be traveling, I know there are a lot of misconceptions about Colombia.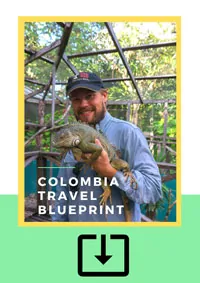 Get a PDF copy of this article in your inbox, along with my
Colombia Travel Blueprint
with tons more tips and info delivered straight to your inbox to help you plan a better trip to Colombia!
This article is meant to dispel them and to help you avoid some of these common mistakes that people make when planning a trip to Colombia.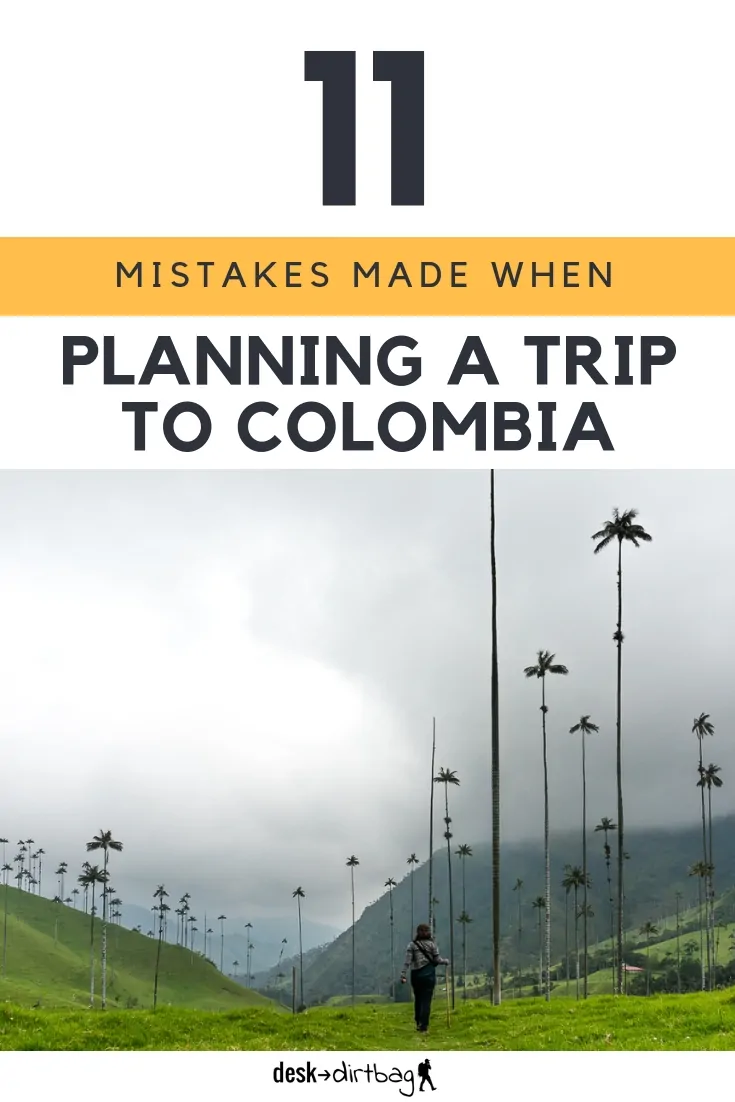 Colombia is Not Homogenous
First of all, it's important to realize that Colombia is a big country. Geographically, the country is larger than Texas and California combined, making it the fourth largest country in all of South America by size.
By population, however, it is the second-largest country in South America and features a great deal of diversity among regions, customs, cultures, food, traditions, and even terrain and weather.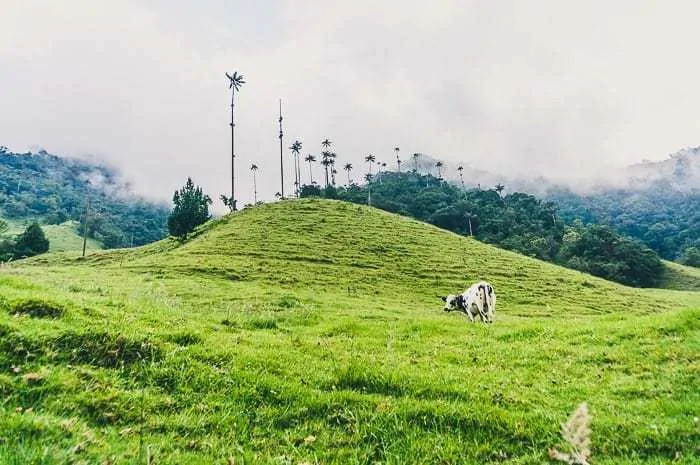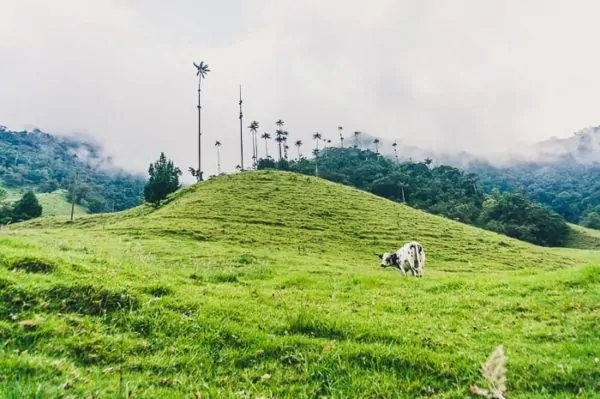 This is all to say that visiting just one place like Cartagena, Medellin, or Bogota will not give you a very full or accurate representation of what is Colombia. Hopefully, you've got the time to visit at least two major regions of Colombia on your trip to provide a broader perspective.
Make it a point to visit the hot and humid coast and the cold and high altitude capital city, or the City of Eternal Spring in Medellin and the lush and verdant Coffee Axis, or any combination thereof.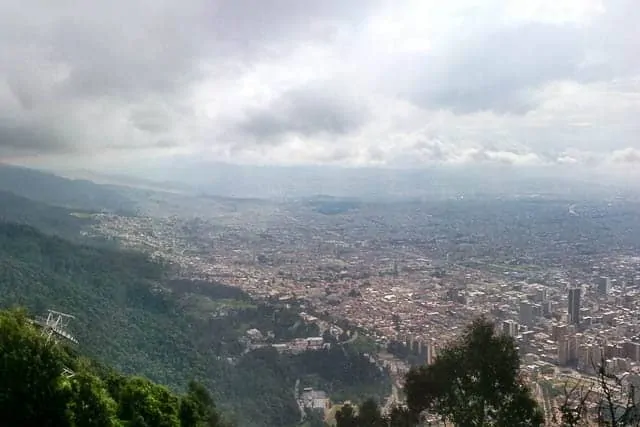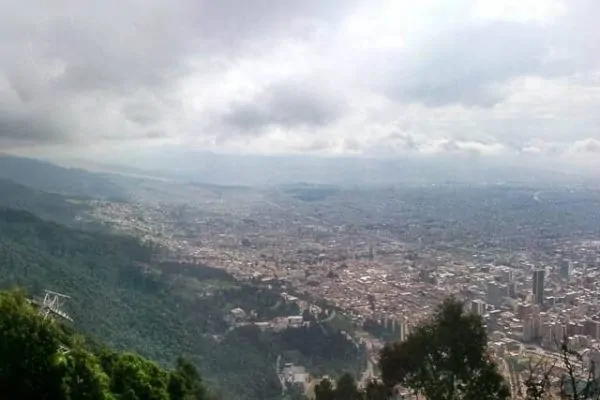 Packing in Too Much in Too Little Time
With what we just said about the sheer size of Colombia, it is important to also note the flip side of the mistake above… Some travelers try to pack in too much in too little time in Colombia without considering the long distances and travel times between regions.
It is not a smart travel plan to try and visit Cartagena, Medellin, the Coffee Axis, Bogota, and more within a two-week time frame, especially if you will be traveling by bus between destinations.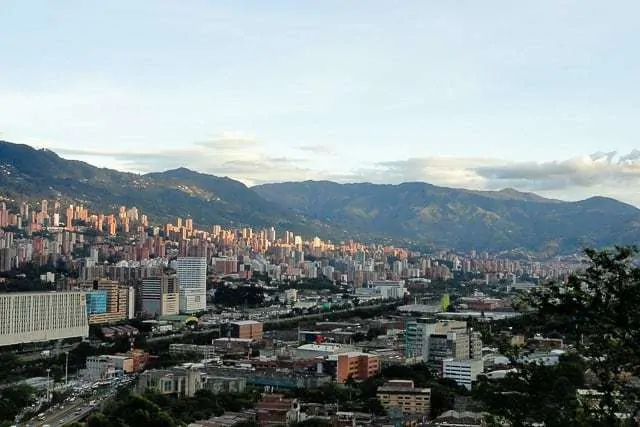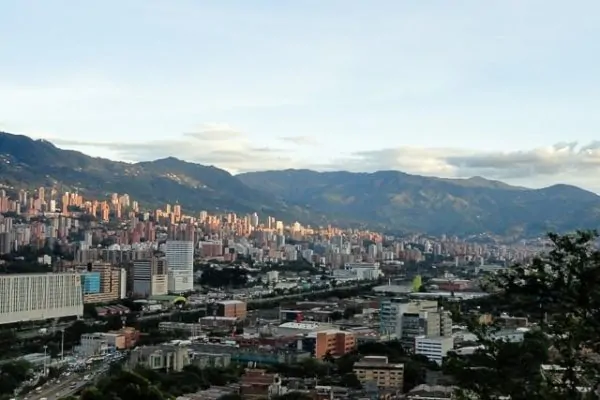 As a rule of thumb, plan to spend at least 2-3 nights per large city, and account for one full day of travel time between regions. You might think it is a great idea to take a night bus, but thanks to the windy and bumpy roads, you will not be able to sleep, and you will arrive at your next destination completely wiped.
Colombia is NOT Drugs
I wish this one didn't need to be said, but it does. Yeah, you've seen Narcos, yeah, you've heard about Pablo Escobar. But Colombia is not drugs and it is not Pablo Escobar.
Some travelers, unfortunately, are drawn to Colombia thinking it is the next Amsterdam or some sort of drug paradise where everyone loves Pablo and the people are just openly using and abusing on the street.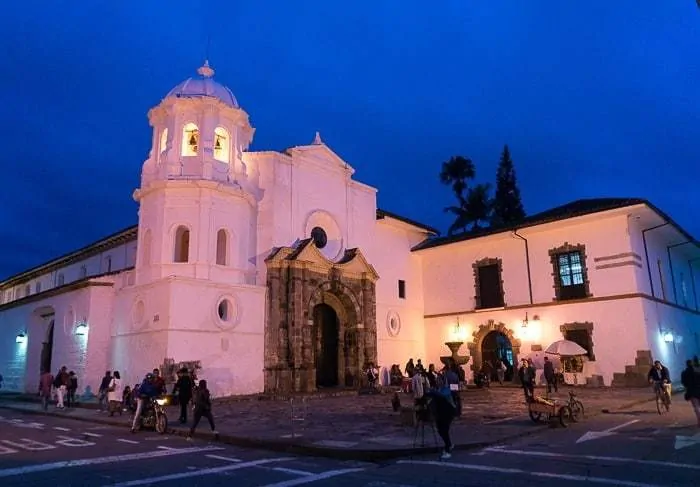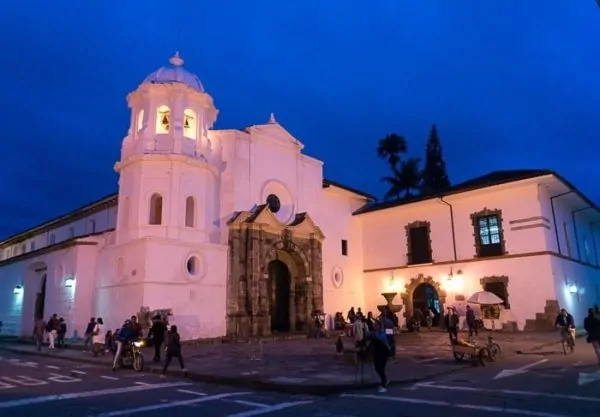 Don't ask random locals where you can score drugs (it gives us travelers a bad name, and most locals will take offense), and don't think that the locals are fans of Pablo (most Colombians hate the man and all he has done to destroy their country and their reputation, even to this day).
I've since traveled to many countries with my Colombian girlfriend, Andrea, who is a proud Paisa, but it is incredibly hurtful and offensive that people automatically associate her country with cocaine and drugs.
Read More: Don't Go On a Pablo Escobar tour
Not Speaking Any Spanish
While you can often get away with English in many other Latin American countries where tourism has been more popular and prevalent over the years, you will still find that most locals don't speak much or any English.
In my opinion, it is important that you have at least a basic understanding of Spanish. You should be able to give and understand simple directions, how to order food, and how to buy simple things from a store.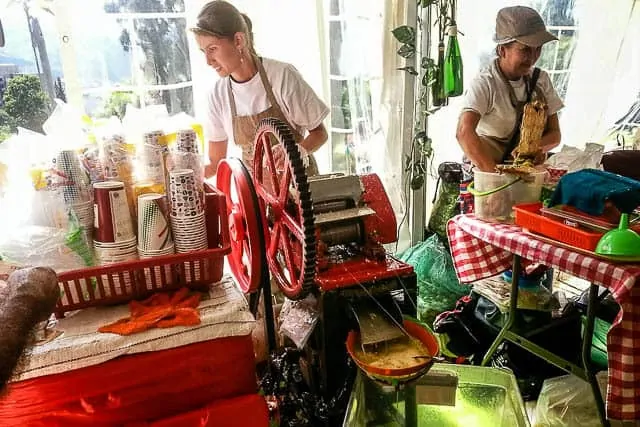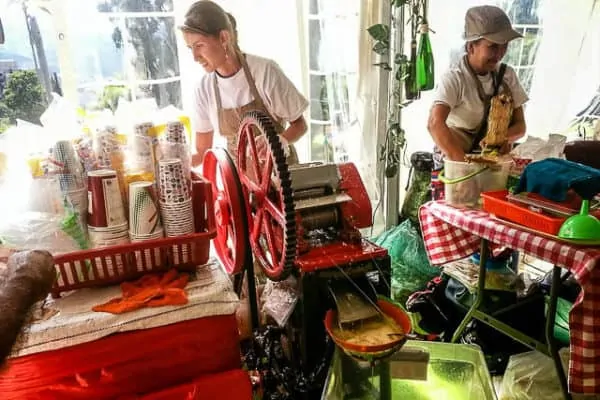 But do your best to learn as much Spanish as humanly possible before you arrive. Your trip will be so much more rewarding, fun, interesting, and so forth, if you can make small talk with the taxi driver, waiter, or people on the street.
Colombians are super friendly, and that friendliness shines the most when you can actually communicate and understand what they are saying (although that friendliness will still be apparent even if you have no clue in Spanish).
If you're planning an extended trip in Latin America, then be sure to settle down somewhere for at least a week or two for intensive Spanish classes (I did twice, in Santa Marta and Medellin).
Misconceptions About Safety in Colombia
Colombia has come a long, long way from the bad old days, which is why the doors have opened up to travelers and it has become a new hot spot.
Colombia is mas o menos safe, but it still has a ways to go.
The days of FARC, kidnappings, bombings, and that sort of danger are not likely whatsoever for today's traveler. But there is still day-to-day insecurity mostly related to theft and robbery, which is on par with the rest of Latin America.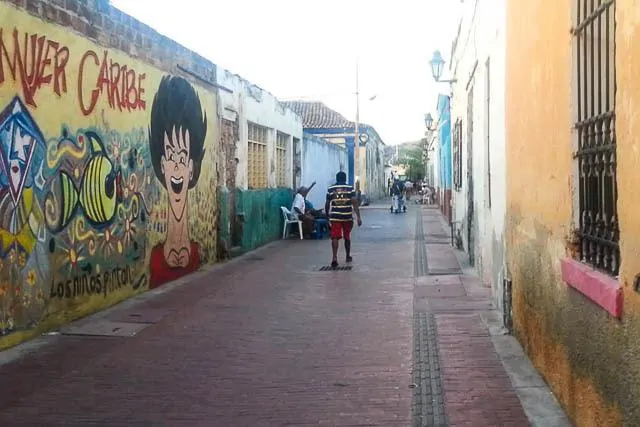 This means you should always exercise caution and awareness of your surroundings, don't show valuables, and so forth. That being said, I've lived and traveled in Colombia for well over two years and never been robbed, but I do know too many people who have been.
A major target is cellphones, so be very careful taking it out on the street, using it at night (where the glow is more obvious), or even using it in the back of taxis.
Please also be aware that the security situation is not static in the country or within particular cities. It is important to speak with knowledgable locals about your upcoming plans, destinations, etc because situations do unexpectedly rise up from time to time.
Read More: Is Colombia Safe?
Not Considering When to Visit Colombia
Most of us travel whenever we can find the time (and money) to travel, but it is important to be aware of the time period when you will be visiting Colombia.
Colombia does not have four seasons, but rather just two: rainy and dry. While it isn't the end of the world to travel to Colombia during the rainy season, you may find that the weather puts a damper on your plans in the afternoon, or that transportation between regions becomes problematic due to mudslides.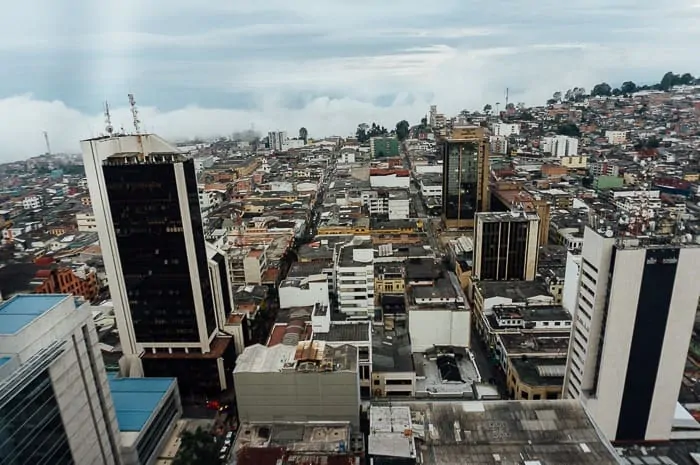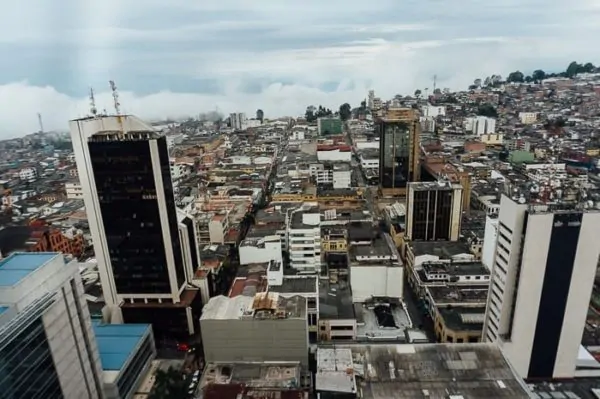 That being said, the weather in Colombia can be unpredictable and ever-changing, even within the same day, which is a relatively new phenomenon, likely due to global climate change. Bring a light jacket or buy a small umbrella.
If you're traveling to different regions (as I recommend), you'll also want to pack for virtually all climates and temperatures. Bring shorts and tank tops for the beaches, and bring a warm jacket and hat for the mountains. Even traveling on the bus between regions can lead to some surprisingly cold nights as you head up and over mountain passes.
Read More: Best Time to Visit Colombia
Flying into the Capital City
Bogota is a fun and cosmopolitan city, and most travelers would be inclined to first travel into a country's largest city, owing to the number of flights available. It's important to remember, however, that Bogota is one of the world's highest capital cities (behind only La Paz, Bolivia, and Quito, Ecuador) which can pose problems for those susceptible to altitude sickness.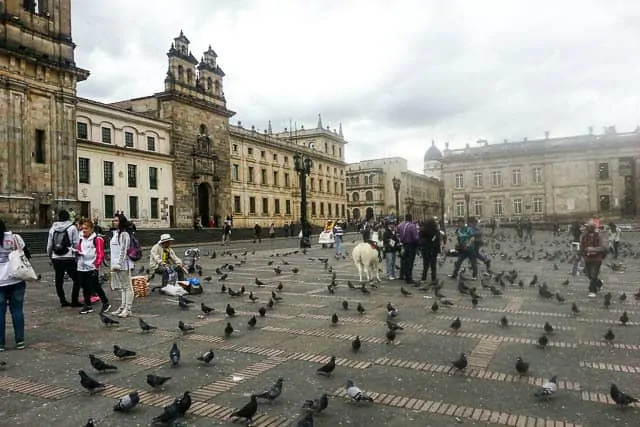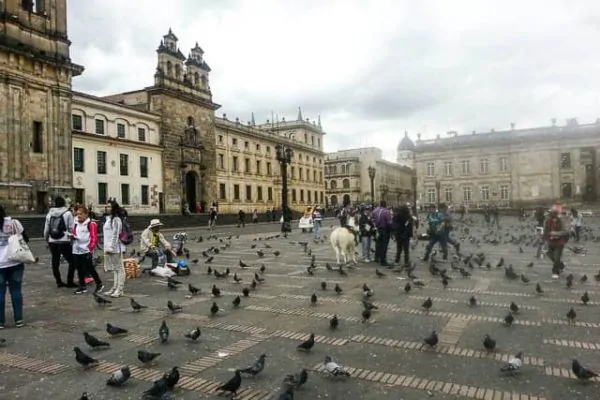 It's a huge drag to be planning a trip to Colombia with a limited amount of time, only to lose your first few days of travel because you feel sick, have headaches, are drained of energy, or otherwise just wanting to stay inside thanks to the fact that you flew from sea-level to 8,612 feet (2,625 meters).
If you don't know how your body reacts to altitude and Bogota is on your itinerary during a short stay in Colombia, then a better plan would be to fly into Medellin (at an elevation similar to Denver, Colorado) to adjust for a couple of days before then traveling on to Bogota.
Read More: Things to Do in Bogota
Overlooking Local Food and Drink
When's the last time you stopped by your local Colombian restaurant? Yeah, that's what I thought. Colombian food isn't exactly world-renowned, but don't be fooled that there isn't some really, really good local food to be had.
Whether it is fresh and delicious seafood on the coast, a hearty and filling ajiaco in Bogota, or a heaping plate of bandeja Paisa in Antioquia, you're sure to find something you love.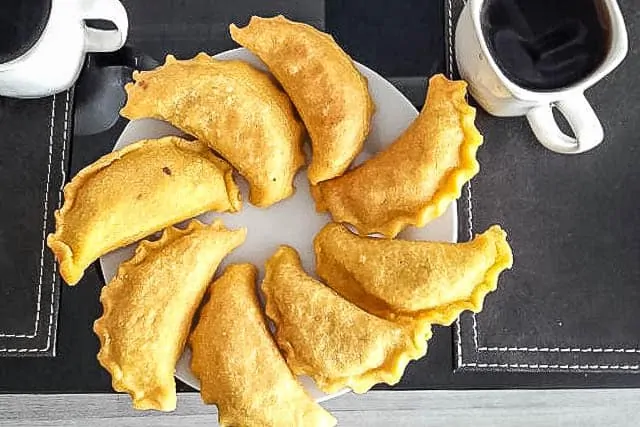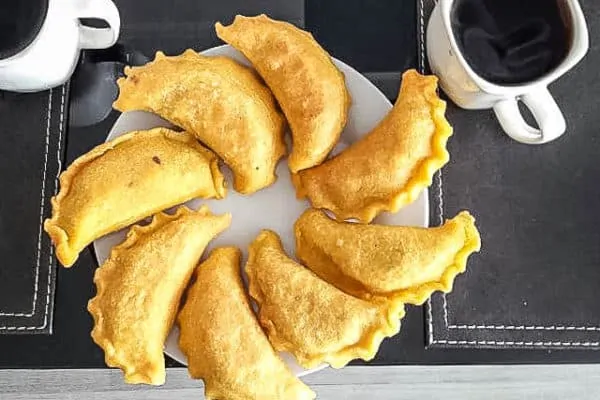 Again, bear in mind that the food varies from region-to-region, with local specialties that you won't easily find in other parts of the country.
Bonus: food is super cheap if you eat where the locals eat. A menu of the day lunch can be had for around $3 which usually comes with a soup, main dish (rice, salad, meat), and a fresh fruit juice — Colombian fruit is absolutely amazing, so varied and so exotic.
Read More: Ultimate Guide to Colombian Food
How to Deal with Local Money
Travelers' checks? That won't fly. Credit cards? Maybe in the future. For now, cash is king in Colombia.
For most travelers, I recommend just pulling out Colombian pesos when they arrive at the airport rather than getting it from your local bank (it's easy and you'll get a better rate).
You will find ATMs all over Colombia, except for in the smallest towns. My main advice is to just not use ATMs on the street whenever possible (due to the above-mentioned security concerns). Head into a supermarket, mall, etc.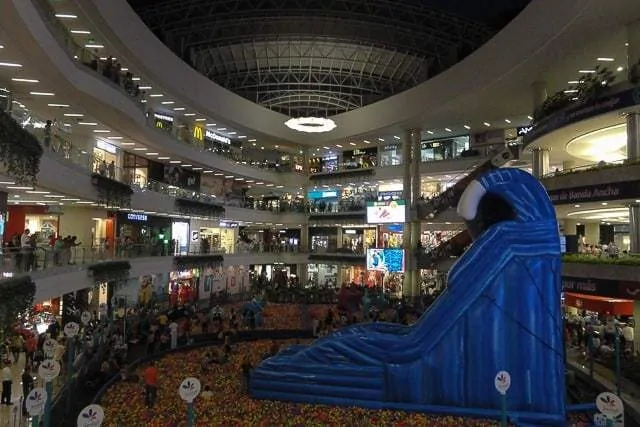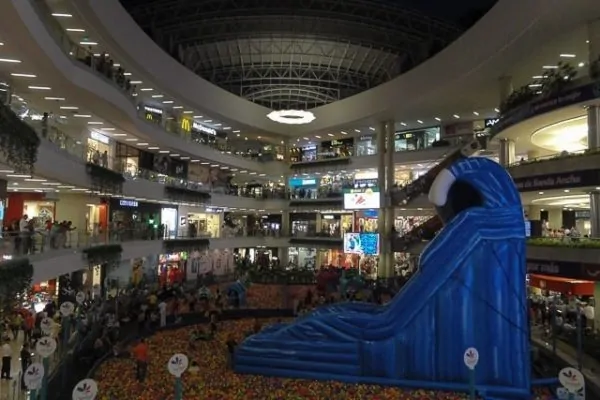 Money belts may be dorky, but they are a good idea here. Women, don't carry purses (they are prime targets for the motorcycle grab and go which can also lead to injuries).
Colombian pesos are (at time of writing) roughly $1 to 3,000 pesos. Bills of 50,000 (most often given by the ATMs) can be difficult to use because small merchants, taxis, etc, won't have change. Try to break these bills whenever possible which is easiest in larger stores.
Your best bet for handling local money is to withdraw small amounts more frequently (that way you aren't carrying around loads of cash and making yourself a target). I will usually pull out the equivalent of $100 (300,000 Colombian pesos) and I will keep 50,000-100,000 in my front pocket or wallet (also in the front pocket), and I'll stash the rest into my money belt for later use.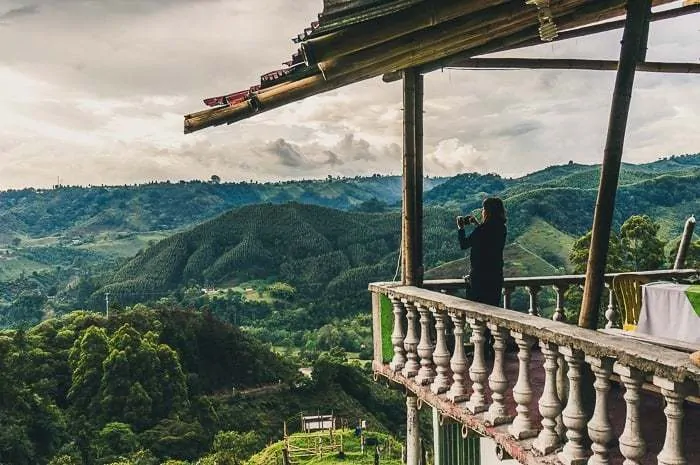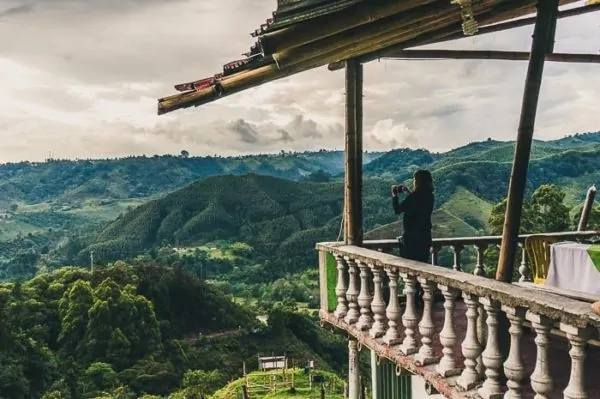 Keep a credit card — check out my favorite travel credit cards — that has no foreign transaction fees on hand for emergency situations, but it can also come in handy because you can use it at major stores (like supermarkets or bigger restaurants), and the occasional hostel/hotel.
Your best bet is to try and get a debit card that has no ATM withdrawal fees. Mine actually reimburses me for the fees charged by other banks as well, which means I save TONS of money in fees. Do yourself a favor and get a Charles Schwab account before leaving.
Read More: Travel Banking Fundamentals
Totally Distrusting the Locals
I know I've given warnings about safety and security, but it would be a HUGE mistake to be constantly on your guard and distrusting of the locals. Colombia ranks near the top of the friendliest places I've ever traveled (the Arab world beats it), but it is certainly the friendliest country in Latin America (I did eventually complete my South American odyssey, having driven from Seattle to Patagonia).
Some of my most memorable and richest experiences are the random encounters with locals on the streets, in restaurants, or at bars. The vast majority are genuinely happy that you are visiting their country, want to make sure it is going okay, want to help you, and are totally honest (like way fewer attempts to scam you out of money than many other countries).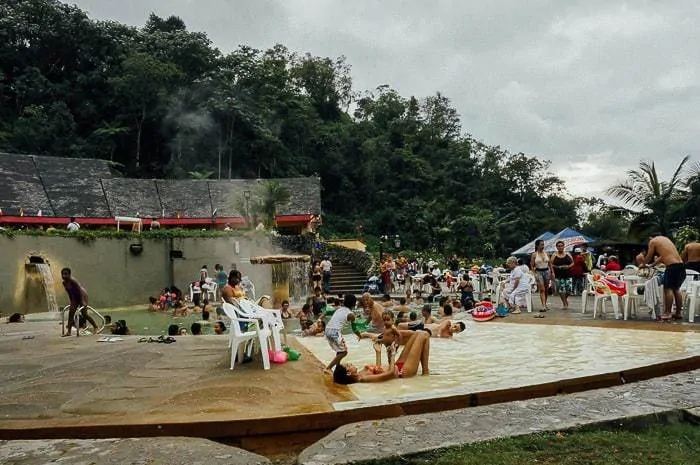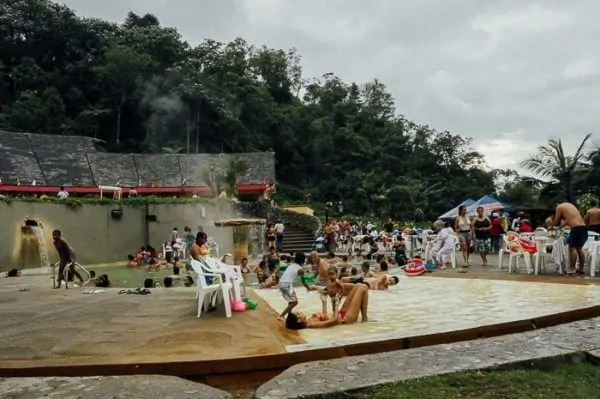 I've had random people ask to take pictures with me on the street, invite me to their table for a beer or a shot of aguardiente, or had business owners chase me down the block because I paid too much (I actually just left a tip, something not common or expected here), and so much more. Colombians are proud of their country and are great hosts. Tourism is new here, so they go above and beyond for their foreign guests.
Not Expecting the Unexpected
Like I just said, tourism is new here, so don't expect that everything will go smooth and be absolutely hiccup-free. Infrastructure is still developing whether it is for transportation, lodging, museums, etc.
There's a very good chance that you will encounter unexpected delays from weather, mudslides, or who knows what. There are probably going to be frustrations, misunderstandings, and so forth.
Don't demand perfection or that everything happens like clockwork, and just allow yourself to be pleasantly surprised by everything else Colombia has to offer. It's part of the adventure.
Not Taking Any Tours
I'm a steadfast DIY, make your own adventure type of traveler. I don't go on organized tours very often at all. I think it was my third month in Colombia before I did one. But I realize that is a mistake. You can avoid some of those unexpected adventures by being open to organized activities, and it is also like a shortcut for your insight and understanding about this complex and incredible country.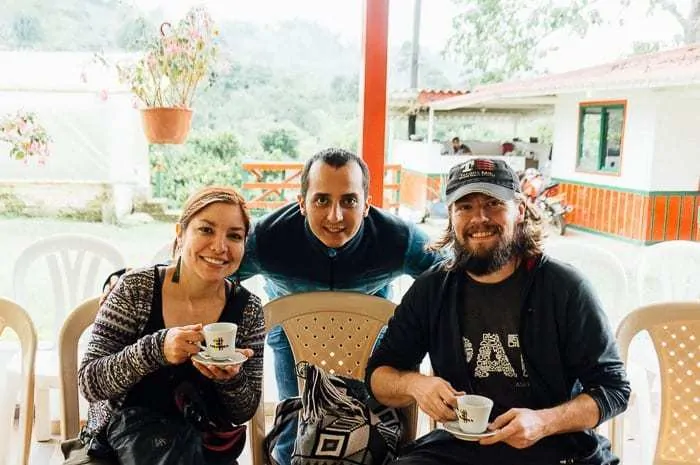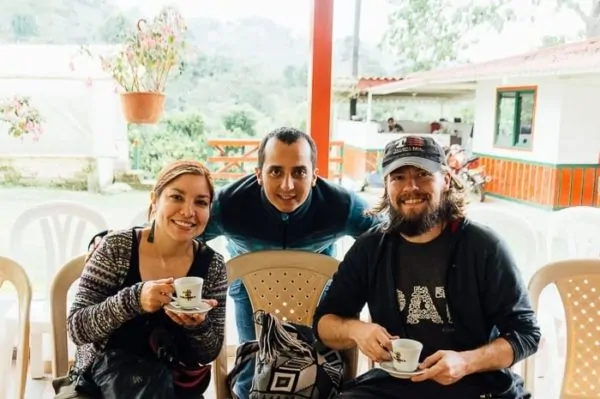 Go on a free walking tour in Medellin, go on a coffee farm tour to better your understanding of this thing we drink every day around the world, or hop on a trek to Colombia's Lost City.
There are lots of things to explore in Colombia, but you limit yourself if you refuse to jump on the occasionally organized activity as I did. Get Your Guide is my favorite way to book on the ground tours and activities, so be sure to check them out!
Protect Yourself
Finally, all travelers to Colombia should be sure to protect themselves with at least a basic travel insurance policy. A good travel insurance plan is not only affordable, but it will also provide coverage for unexpected medical emergencies, provide evacuation, and even offer coverage for theft or lost gear.
When I first landed in Colombia I made sure to have coverage from World Nomads with their Explorer plan that offers extra coverage for some extreme adventure activities. I use World Nomads myself and it is what I recommend to all visiting Colombia.
Get a quote for your trip to Colombia here:
Need Help Planning a Trip to Colombia?
If you need help planning a trip to Colombia and would appreciate getting a local Colombian to help organize your time, maximize your experiences, recommend some hidden gems, and ensure that you have a fun and unforgettable trip, then check out the folks at ViaHero for a totally unique and personally customized trip plan and itinerary that is specifically tailored for you and your interests.
Desk to Dirtbag readers can get an exclusive 5% discount to help with planning a trip to Colombia.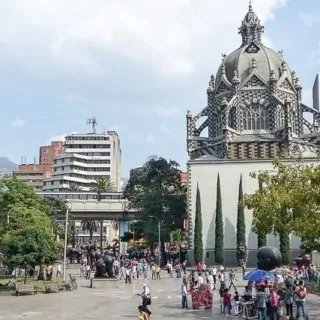 Colombia Travel Tips
Important tips and resources for planning an amazing trip to Colombia, based on my years of traveling and living in Colombia.
Tools
Colombia Trip Planning
Instructions
Book a cheap flight to Colombia with Momondo, or better yet, start travel hacking so you can fly for free. Traveling between major cities is much better by flying, trust me.
Plan a rough itinerary and how long you will spend at each destination. Use an itinerary planning service for custom recommendations and pick up Lonely Planet Colombia.
Work a little every day to teach yourself Spanish, you'll want to know as much as possible before you arrive.
Book cheap accommodation in advance, at least for the first destinations -- For hostels use: Booking, for cheap hotels use: Hotels.com, for apartments use: Airbnb.
Reserve your on the ground tours and activities through Get Your Guide.
Purchase travel insurance for Colombia with SafetyWing to protect yourself from illness, injury, and theft while in Colombia. VERY important. And be sure to read my article: "Is Colombia Safe?" for my honest opinion and safety tips.
Sign up for my free emails about planning a better trip to Colombia, and be sure to check out my comprehensive guide about traveling to Colombia.
Learn more money-saving tricks with my top budget travel tips.
Put together your Colombia packing list.
Enjoy this incredible country!
Notes
I hope this helped you plan your travels in Colombia! I know it can be a struggle to find accurate and on the ground information when traveling to a new place like Colombia, which is why I started writing so extensively about it!
If you have any questions about Colombia, budget travel, or anything else shoot me an email at ryan@desktodirtbag.com.
(I love getting questions! That is how I get ideas for my blog posts and what to write about!)
Recommended Products
As an Amazon Associate and member of other affiliate programs, I earn from qualifying purchases.
Share This
Did you enjoy this post about the biggest mistakes when planning a trip to Colombia? Please take a moment to share it on Facebook, Pinterest, or Twitter.
The following two tabs change content below.