This article may contain
affiliate links
. If you make a purchase through these links, I will earn a commission at no extra cost to you. Thanks!
I made it a point to visit the famous El Cielo restaurants in Medellin, Colombia to celebrate a special occasion with my girlfriend Andrea.
I'm not someone who frequently visits the most elegant of restaurants (though not because I don't like them, but rather the wallet doesn't let me).
But if you follow the blog, you know I'm all about living big on a small budget…
So I jumped at the chance to go to a world class molecular gastronomy restaurant but at 1/5th (or less) the price it would be in the USA.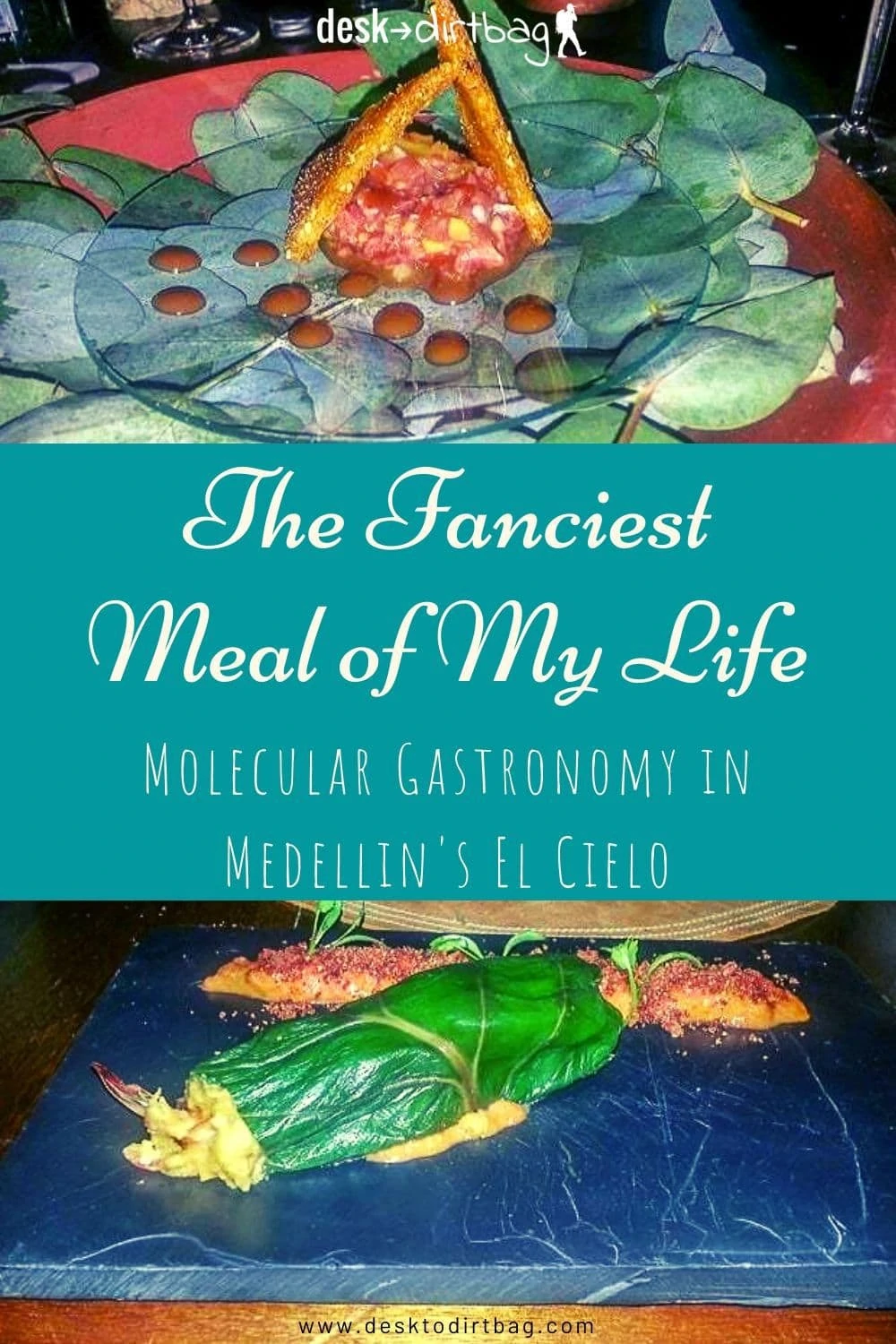 Molecular Gastronomy
El Cielo is a world class restaurant that is known for molecular gastronomy — a new type of cuisine that applies scientific principles to cooking and cuisine.
This is not your everyday "fancy" restaurant but something wholly unique and original.
The first time I heard about molecular gastronomy was while working in Washington, D.C. and minibar by the chef Jose Andres came to the forefront of the local dining scene.
A fixed course dinner at minibar costs more than $275 per person — without wine, tip, or taxes.
Thanks, but no thanks.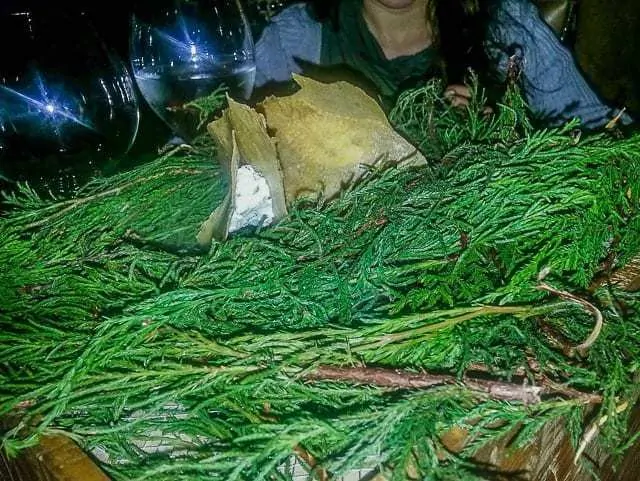 El Cielo Reservations
In Medellin though, everything is a little more affordable… This is geoarbitrage in action!
I had to make reservations several weeks in advance, as you must do with restaurants of the highest caliber, so we could celebrate our anniversary in a fittingly special place such as El Cielo.
Since I'm living the backpacker lifestyle in Colombia, I was a bit worried about the dress code and whether I would be totally out of place in this fancy locale.
Thankfully, they assured me that the dress code was casual and we'd be fine in jeans and a t-shirt, no problem.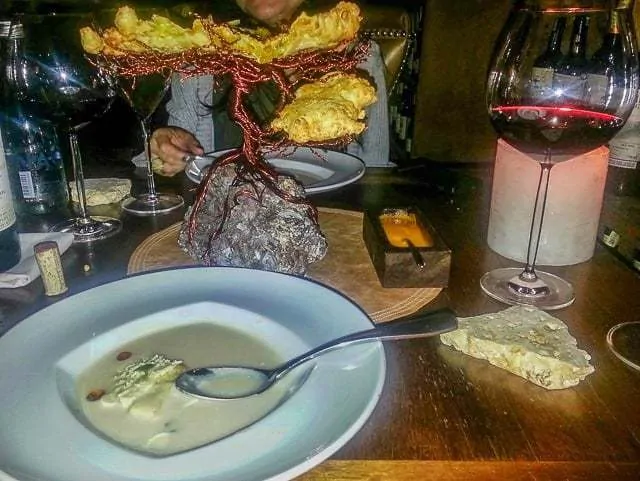 About El Cielo
El Cielo was created by Juan Manuel Barrientos, one of the top 50 chefs in Latin America.
The restaurant is located in the trendy and popular zona rosa area (Poblado) near Calle 10A. It is easily accessible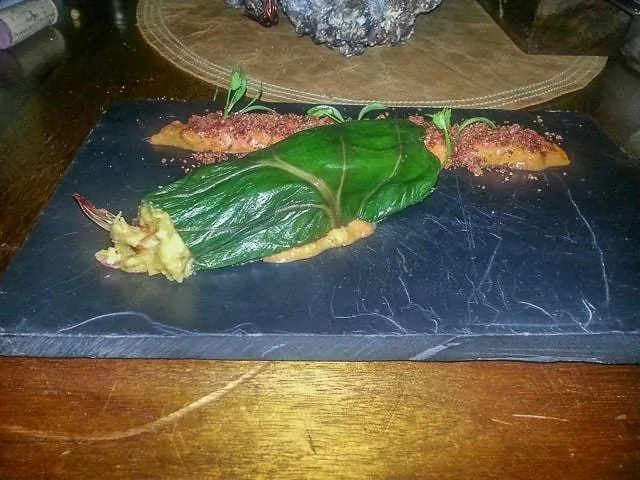 Arriving at El Cielo
We immediately felt welcomed by the warm and engaging staff who carefully explained to us, as first time visitors — how the night would play out.
First of all, he emphasized that the restaurant offers creative cuisine, asked if there were any dietary restrictions, and then explained the dynamics of how the night would proceed, with one "moment" (how they refer to courses) arriving to our table at a time.
The restaurant has two options to choose from, 10 or 15 moments, depending on your budget and appetite.
Dining companions should be in agreement as to the number of moments, because the decision is best made per table, not per person, so that the moments arrive in unison.
We went for the full fifteen.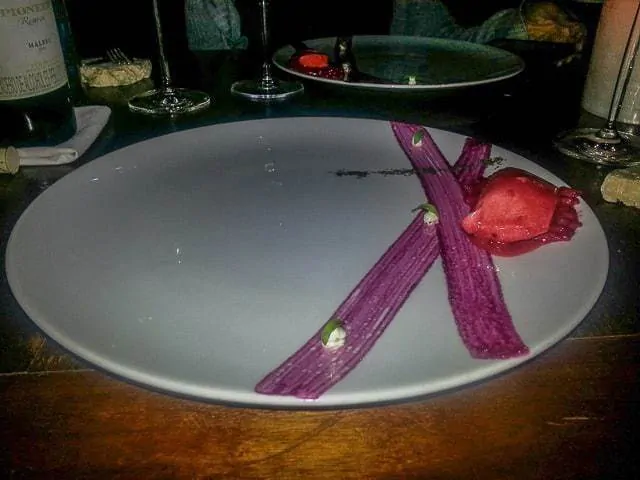 What Are Moments?
Why do they call them moments and not courses? Because every moment seeks to stimulate all our senses, from taste and smell, obviously, to touch.
The first moment, for example, was a tiny little white pellet that they poured water over and which expanded into a hand towel to wash before eating.
At another point, they poured a strange liquid over our hands and told us to rub our hands back and forth causing the liquid to turn into a solid.
It was strangely fascinating and felt like playing with playdough as children.
The actual food dishes were varied, elegant, and delicious, as you would expect — from chicken with risotto, to yuca bread and a coastal-inspired soup. Five of the moments were hearty, protein based meals.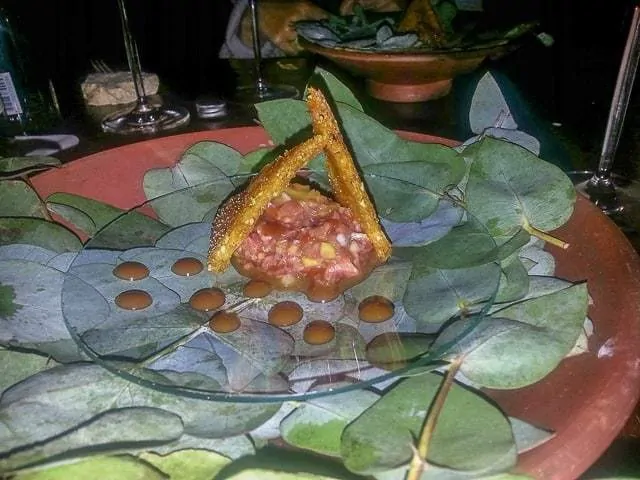 Almost everything was inspired and influence by local Colombian cuisine in the ingredients and approach — from the aforementioned yuca to an arepa with hogao (but very different from what you'd find anywhere else).
Best of all, besides the exquisite gourmet dishes is the feeling of anticipation and surprise with each upcoming moment. That feeling of "What's next?"
For those who like surprises and mystery, it is one of the most appealing aspects as the waiter reveals the next moment.
With the arrival of each moment the waiter offers up a friendly and detailed explanation of what we are about to eat or experience.
The atmosphere is comfortable and friendly as it should be, because we were there for almost three hours to enjoy all fifteen moments.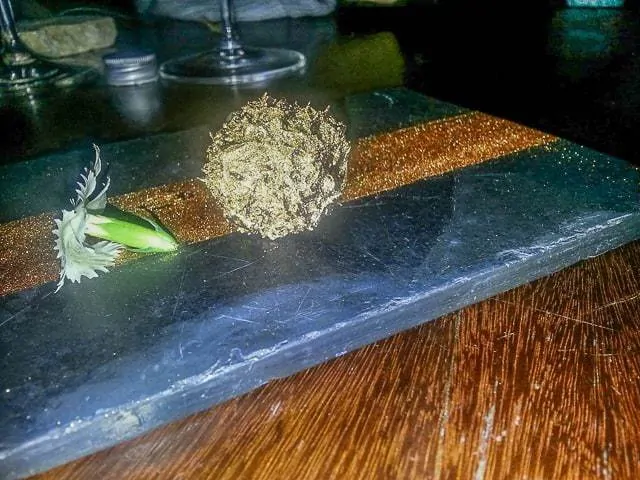 How Much Does it Cost?
Is the restaurant expensive? The truth is yes, for those with normal backpacker budgets, especially if you choose to drink a bottle of wine from their extensive selection.
You can expect to pay around 150,000 pesos (about $60) per person for the full fifteen moment meal.
It is expensive, certainly, but considering how elegant the place is, and how much the same experience would cost in the U.S., it is an absolute bargain.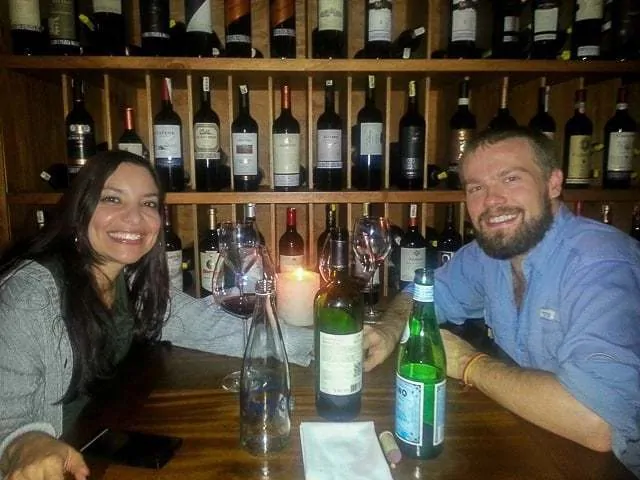 Is It Worth It?
I'd say the experience itself is definitely worth it and we never regretted indulging in this splurge, especially considering that this creative cuisine is rare throughout the world and is a welcome addition to Medellin for those that like to try new things.
It's definitely a once in a lifetime type of restaurant, and I'm glad I went.
If your budget allows, you can go out not just to eat the incredible cuisine, but you can end the evening sipping cocktails or other liquors in the inviting interior.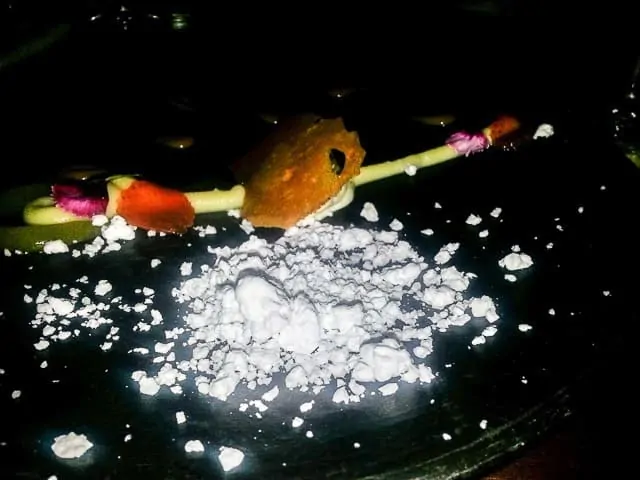 Tips Before You GO
It should be noted that if you do not want to lose any of the 'moments', you'd better go with an empty stomach.
Although not all moments are to eat, the majority of them are, and they are more than sufficient to leave you very full and satisfied.
By the end of the end, Andrea was stuffed and asking me to help her finish off her plates.
In Conclusion
To conclude, we just wanted to relay our experience to those who might like to try something totally new and unexpected in Medellin.
We would totally recommended those who want to celebrate a very special occasion to check out El Cielo.
Traveling to Medellin on your next trip? Book the perfect room on Booking.com today!
Don't miss my definitive guide for things to see and do in Medellin, Colombia.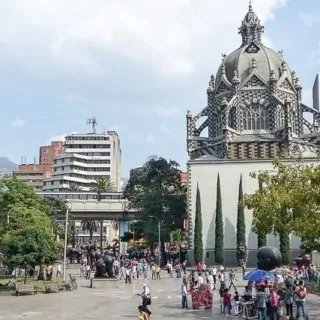 Colombia Travel Tips
Important tips and resources for planning an amazing trip to Colombia, based on my years of traveling and living in Colombia.
Tools
Colombia Trip Planning
Instructions
Book a cheap flight to Colombia with Momondo, or better yet, start travel hacking so you can fly for free. Traveling between major cities is much better by flying, trust me.
Plan a rough itinerary and how long you will spend at each destination. Use an itinerary planning service for custom recommendations and pick up Lonely Planet Colombia.
Work a little every day to teach yourself Spanish, you'll want to know as much as possible before you arrive.
Book cheap accommodation in advance, at least for the first destinations -- For hostels use: Booking, for cheap hotels use: Hotels.com, for apartments use: Airbnb.
Reserve your on the ground tours and activities through Get Your Guide.
Purchase travel insurance for Colombia with SafetyWing to protect yourself from illness, injury, and theft while in Colombia. VERY important. And be sure to read my article: "Is Colombia Safe?" for my honest opinion and safety tips.
Sign up for my free emails about planning a better trip to Colombia, and be sure to check out my comprehensive guide about traveling to Colombia.
Learn more money-saving tricks with my top budget travel tips.
Put together your Colombia packing list.
Enjoy this incredible country!
Notes
I hope this helped you plan your travels in Colombia! I know it can be a struggle to find accurate and on the ground information when traveling to a new place like Colombia, which is why I started writing so extensively about it!
If you have any questions about Colombia, budget travel, or anything else shoot me an email at ryan@desktodirtbag.com.
(I love getting questions! That is how I get ideas for my blog posts and what to write about!)
Recommended Products
As an Amazon Associate and member of other affiliate programs, I earn from qualifying purchases.
Share This
Did you enjoy this post? Please take a moment to share it on Facebook, Pinterest, or Twitter.
The following two tabs change content below.