This article may contain
affiliate links
. If you make a purchase through these links, I will earn a commission at no extra cost to you. Thanks!
Bogota is the big and bustling capital city of Colombia, a place filled with some of Colombia's richest cultural attractions and activities. I found Bogota to be an incredibly vibrant place, particularly after traveling through the "hinterlands" (joking!) of Colombia for about two months straight. There is an almost endless amount of things to do in Bogota, but one of the best ways to maximize your time here is by joining one of these Bogota tours.
By doing so, you can join a local and get a great overview of the city, the history, the culture, and in some cases maybe make some friends or connections with fellow travelers.
These are what I would consider being the best Bogota tours that are worth your time and money during a trip to the capital city.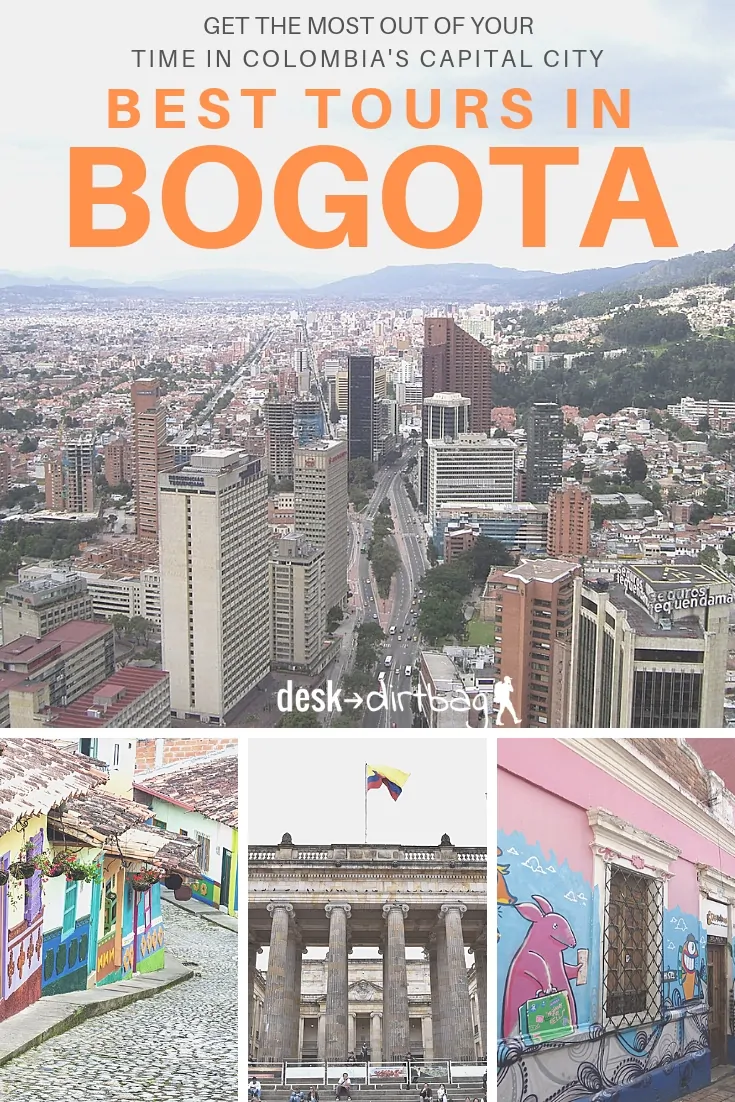 Let's get on to the list…
Free Walking Tour Bogota
The best way to get to know any new city, in my opinion, is to do so on foot. You get to slow down and see the city from a different sort of pace and notice details that you would have otherwise missed…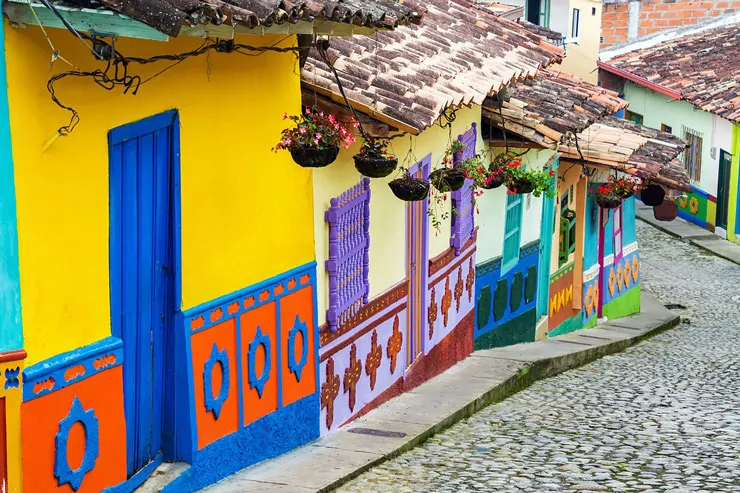 Even better than doing so by yourself is joining a free walking tour in Bogota. On this free (it is actually donation-based, so whatever you want to pay) walking tour you will pass by many of the biggest attractions like the Gold Museum or Botero Museum, but also learn about some of the biggest historical moments like the Palace of Justice Siege, the Bogotazo, and much, much more.
I highly recommend this as the best way to start your first day in the city!
Book your free walking tour Bogota now.
Bogota Graffiti Tour
The Bogota Graffiti tour is another one of those "must-do" things in town and is actually a walking tour as well, but focusing specifically on the vibrant street art scene in Bogota.
Bogota is known as one of the 20 best cities in the world for street art aka graffiti, and while you can always be constantly marveling at some of the jaw-dropping works of art throughout the city, you will gain a much better insight, understanding, and appreciation by joining a tour.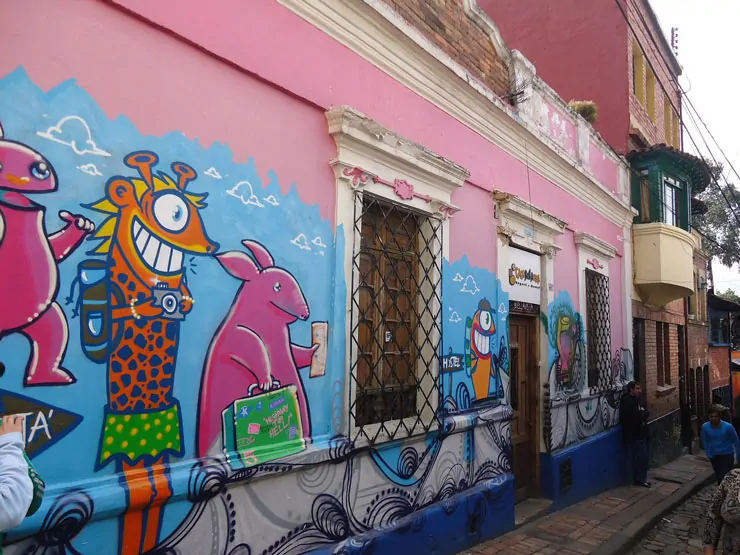 The Bogota Graffiti Tour is a donation-based activity that happens every day in both English and Spanish, and part of the proceeds are invested back into the community.
Book your Bogota Graffiti Tour now.
Bogota Bike Tour
The best compromise between seeing a city on foot and seeing it by vehicle is by seeing it on a bicycle! Riding around the big sprawling capital city allows you to cover a lot more ground in a limited period of time, but also allows you to easily pull up and stop at areas of interest as the guide explains a little more about what you are seeing.
Plus it makes for a great form of exercise, although you may want to give yourself at least a full day or two of acclimatization to the extreme altitude, otherwise, you might be busting a lung as you ride around.
You will, of course, hit a number of the classic attractions in Bogota, but also visit a number of lesser-visited areas whether it is a traditional fruit market (there are some amazing Colombian fruits!), a tiny coffee factory, or the bullfighting ring.
You can expect to spend about 4-5 hours on this tour.
Book your Bogota Bike Tour now.
Zipaquira Salt Cathedral Tour
The Zipaquira Salt Cathedral is one of Colombia's most unique and strange attractions… This is actually a day trip from Bogota that will take you to the town of Zipaquira, a traditional mining town, and see you descending more than 200 meters underground where they have constructed an elaborate Catholic cathedral within the salt walls.
Not only that, but the various icons, artwork, and ornamentation is also done out of salt. The cathedral is a functioning church that was originally built by the miners as a place of worship (in a much more modest manner) and which later become the salt cathedral that you see today after a design competition was held.
It has been called one of the most notable achievements in Colombian architecture and is certainly a unique and incredible place that should be at the top of your list.
You can also book a tour that includes a visit to the nearby Nemocon salt mine as well.
Book your Zipaquira Salt Cathedral Tour now.
Coffee Tour Bogota
Colombia and coffee go hand in hand, although something that many tourists don't realize is that much of the best coffee has been solely for export. It has only been within the last few years that the coffee scene has exploded locally as well.
If your visit to Colombia does not include a stop in the Coffee Axis (Eje Cafetero) then you should definitely try and include a coffee tour in Bogota. While Bogota itself isn't ideal for growing coffee, you can visit a coffee plantation just to the south of Bogota in Fusagasugá (yeah, try saying that three times fast).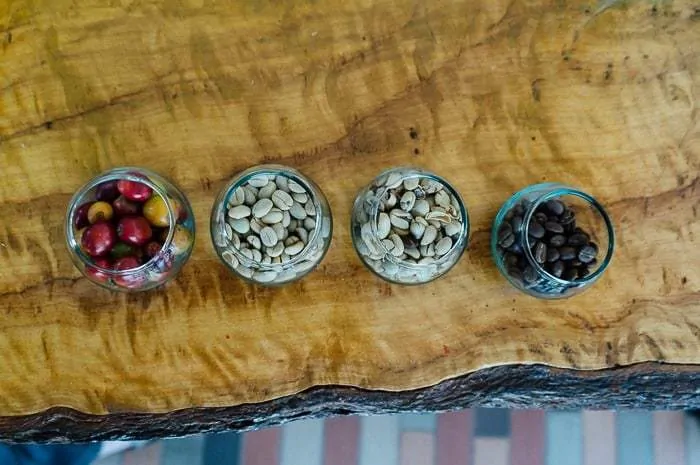 Here you will learn about every step of the cultivation and production of coffee at Hacienda Coloma, along with a tasting. You can return home and be as smart and condescending about coffee as the barista at your favorite local coffee shop.
If you will be heading to the Coffee Triangle, then hold out for a coffee plantation tour there.
Book your Bogota Coffee Tour now.
Tequendama Falls Tour
This 400-foot high waterfall tumbles through a rocky gorge near the town of Soacha and along the Bogota River. This beautiful waterfall has the dubious distinction of being considered to be among the most contaminated in the world as it empties out from Bogota.
There are concerted efforts now to clean up the river and reduce pollution. The falls themselves and the setting are quite spectacular, and I find it to be a great representation of Colombia in that nothing is perfect here but that people are working hard to build a better and brighter future after a lot of hard times in terms of violence and instability.
Some tours will also include a visit to the Hacienda Coloma coffee plantation mentioned before, so it is a great chance to kill two birds with one stone.
Book your Tequendama Falls Tour now.
Chingaza National Park Tour
Colombia has some of the world's most spectacular national parks, and you should prioritize a visit to at least one during your trip to Colombia. The best national park to visit from Bogota is undoubtedly Chingaza National Park which is located in the Eastern Cordillera of the Colombia Andes, just to the east of Bogota.
Here you will find peculiar plants in the Paramo and beautiful lakes or lagoons. It makes for a restful and relaxing escape from the often chaotic and wary city life.
On your tour to Chingaza National Park, you will be able to hit the trails to explore and reconnect with a bit of nature.
Book your Chingaza National Park tour now.
Private Tour of Monserrate
Riding the cable car to the top of Monserrate is something that is a must-do on any visit to Bogota. This location is one of the most important pilgrimage churches in all of Bogota, and it also offers up what is undoubtedly the best view of the entire city, and a great perspective right above the historic La Candelaria neighborhood.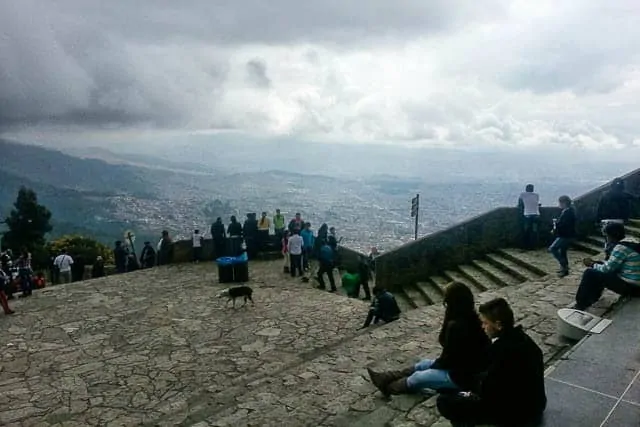 You can take a private tour of Monserrate if you want a better insight into the historical and religious significance of the church as well as experiencing a bit of the Colombian lifestyle with a local drink and lunch.
Book your tour of Monserrate now.
Bogota Chocolate Tasting Tour
Colombia is most famous internationally for the three C's: Coca (unfortunate, but true), coffee (we already covered that one), and finally, Chocolate (or Cacao).
I love coffee since it is like a daily ritual for me, so I'd recommend that tour first, but if you love chocolate (and who doesn't?!) then who should definitely check out this Bogota chocolate tasting tour… You will visit the Republica Del Cacao chocolate retailer to learn about the history and sourcing of everybody's favorite sweet treat. Then, of course, you will be given the chance to do a chocolate tasting and put that learning to use.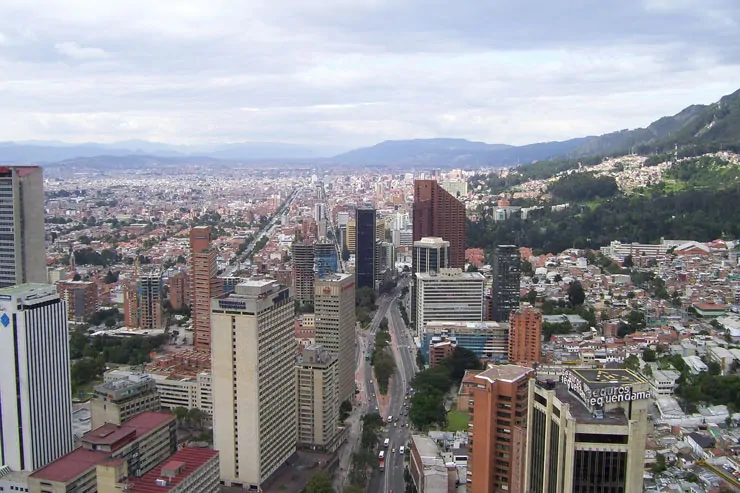 If you've never done a chocolate tasting tour — especially one in one of the world's best chocolate producing countries — then you are in for a real treat as it is something that you will fondly recall every time you taste chocolate in the future.
Book your Bogota Chocolate Tasting Tour now.
More Bogota Tours
There are plenty of other pretty awesome Bogota tours that you might want to check out if these ones here didn't really call to you. I recommend Get Your Guide for booking your tours, be sure to check them out!
So there you have it, my take on the absolute best Bogota tours that are worth your time and money, giving you a great and varied perspective of Colombia's largest and most important city.
Bogota can sometimes be a hard nut to crack… It lacks the immediate charm and character of Cartagena and can have a cold or closed vibe compared to Medellin… Going on one of these Bogota tours will give you the chance to experience Bogota in a different way, one that will give you better insight into this metropolis, and ultimately a greater appreciation.
I highly recommend, at the least, doing one of the free walking tours, if not something else.
Traveling to Bogota soon? Be sure to book your room with Booking.com now to save — and don't miss my guide to the best Bogota hostels or a detailed look at where to stay in Bogota. Also, don't forget to purchase travel insurance for Colombia to protect yourself against illness, injury, and theft. I use and recommend World Nomads.
Read Next: What to Do in Bogota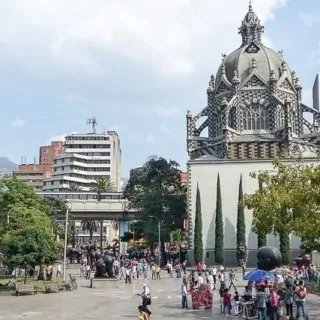 Colombia Travel Tips
Important tips and resources for planning an amazing trip to Colombia, based on my years of traveling and living in Colombia.
Tools
Colombia Trip Planning
Instructions
Book a cheap flight to Colombia with Momondo, or better yet, start travel hacking so you can fly for free. Traveling between major cities is much better by flying, trust me.
Plan a rough itinerary and how long you will spend at each destination. Use an itinerary planning service for custom recommendations and pick up Lonely Planet Colombia.
Work a little every day to teach yourself Spanish, you'll want to know as much as possible before you arrive.
Book cheap accommodation in advance, at least for the first destinations -- For hostels use: Booking, for cheap hotels use: Hotels.com, for apartments use: Airbnb.
Reserve your on the ground tours and activities through Get Your Guide.
Purchase travel insurance for Colombia with SafetyWing to protect yourself from illness, injury, and theft while in Colombia. VERY important. And be sure to read my article: "Is Colombia Safe?" for my honest opinion and safety tips.
Sign up for my free emails about planning a better trip to Colombia, and be sure to check out my comprehensive guide about traveling to Colombia.
Learn more money-saving tricks with my top budget travel tips.
Put together your Colombia packing list.
Enjoy this incredible country!
Notes
I hope this helped you plan your travels in Colombia! I know it can be a struggle to find accurate and on the ground information when traveling to a new place like Colombia, which is why I started writing so extensively about it!
If you have any questions about Colombia, budget travel, or anything else shoot me an email at ryan@desktodirtbag.com.
(I love getting questions! That is how I get ideas for my blog posts and what to write about!)
Recommended Products
As an Amazon Associate and member of other affiliate programs, I earn from qualifying purchases.
Share This
Did you enjoy this post about the best Bogota tours? Then take a second to share it on Pinterest, Facebook, or Twitter.
The following two tabs change content below.