This article may contain
affiliate links
. If you make a purchase through these links, I will earn a commission at no extra cost to you. Thanks!
Every year, millions of people enjoy the numerous national parks around the United States, particularly those out west. These incredibly beautiful and vibrant landscapes include some of the most amazing natural environments America has to offer. While visitorship peaks in the Summer, there are many incredible National Parks to visit in spring, where you'll find fewer crowds and some unique conditions that make some parks even more appealing at this time of year.
Whether you want to enjoy white sand beaches, explore caves with stalagmites and stalactites, hike through dry arid deserts, be awed and amazed by snow-capped volcanoes, or just cool down in waterfalls and rainforests, these are 15 of the best national parks to visit in Spring, including some of the more underrated national parks.
But why visit in spring specifically? Each park has its own reasons, but more often than not you'll be able to avoid the heat of summer (especially important in deserts), find fewer people at the campsites and on the trails, and even enjoy special occasions like wildflowers or wildlife. I've asked for a number of my fellow travel bloggers to chime in and contribute to this list of the top 15 national parks in Spring which will hopefully inspire you to get out there and explore a little earlier this year.
This article makes the perfect companion for those who want to kick off their own epic national park road trip — and if you'll be visiting at least a few national parks this year, be sure to pick up an annual America the Beautiful pass to save big money on entrance fees.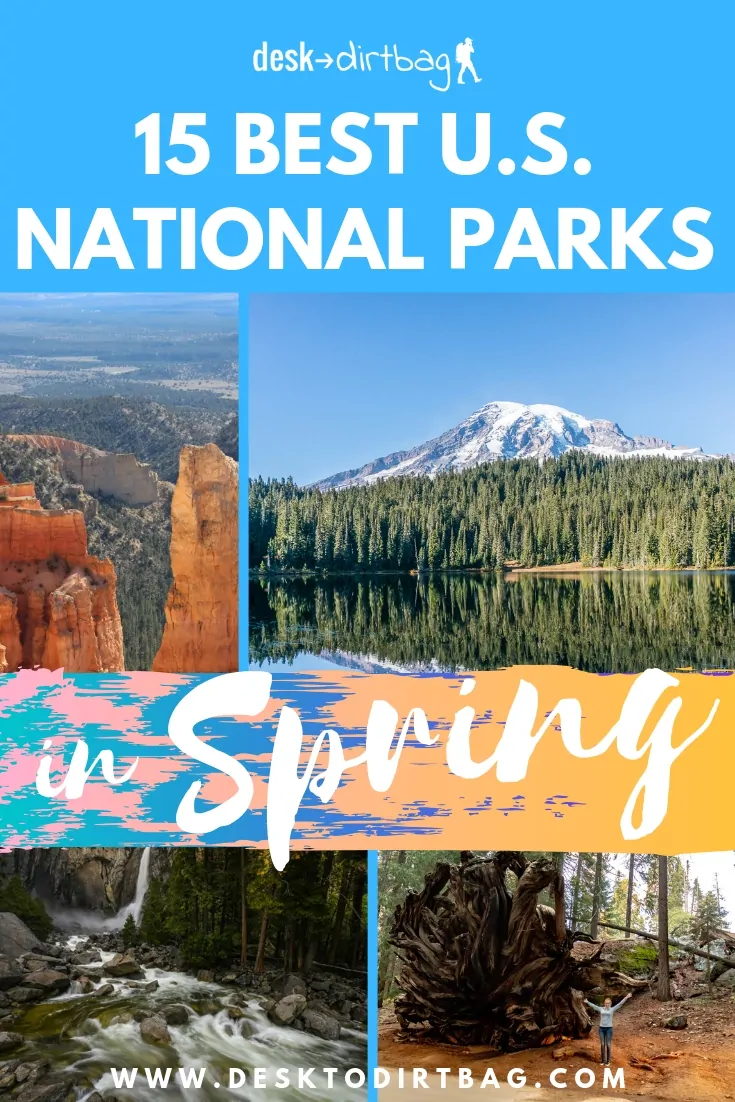 Yosemite National Park
By Brooke & Buddy Baum of Trailing Away
Yosemite is one of the most scenic National Parks in the U.S. and it is known for its many magnificent vistas – especially the iconic Yosemite Falls and countless other beautiful waterfalls. However, if you don't visit at the right time, the falls may either be frozen or almost dried out.
Visiting around the end of spring (late May to early June) is the peak viewing time due to the winter snowmelt. The falls are GUSHING at this time of year and there are even some flowers and lots of greenery popping up.
Plus, planning a trip before the summer break madness can also help you avoid something else Yosemite is famous for – the crowds. While you likely won't be the only one staring up at stunning Yosemite Falls, you could be… and that alone is worth a springtime visit.
Grand Teton National Park
By Christina Román of Explore Now or Never
If you've never been to Grand Tetons National Park, spring is the perfect time to see its jutting mountain peaks and crystal clear lakes. This is Big Sky Country! Not far from Jackson Hole and just south of Yellowstone National Park, it's easy to combine a visit to both parks in a single trip.
Spring is a magical season here. As temperatures warm up, wildlife is on the move. Bison and moose are trading their wintering areas for summer grasslands. Bluebirds return from their winter in the southern United States (or further south). Elk head into snow-free areas for grazing as well. You'll also spot wolves, coyotes, bighorn sheep, and plenty of black bears and grizzly bears.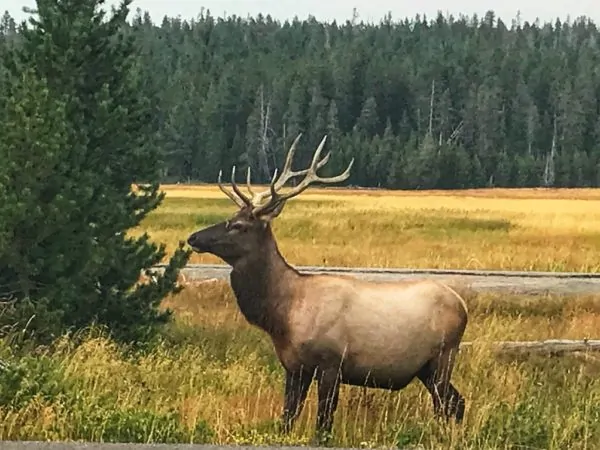 In spring, bears emerge from hibernation hungry! They've typically lost 20 percent of their body fat over the winter and are in search of roots, small mammals, and anything else they can find for high caloric content.
Spring makes the perfect time to head out on a wildlife safari here in the park. And that's just the beginning. There are so many things to do in Grand Teton National Park.
Death Valley National Park
By Bram Reusen of Travel Experience Live
With temperatures regularly topping 120˚F in summer and dropping down to freezing at night in winter, Death Valley National Park is the perfect spring destination. From March to May, the weather is absolutely glorious in this enormous national park in California—the largest in the lower 48 states. Crisp mornings are followed by sunny afternoons, creating ideal hiking and camping conditions.
Although it's the driest place in North America, winter does come with some rainfall. This, in turn, results in beautiful displays of wildflowers in spring, which adds even more to Death Valley's being one of the top national parks in spring.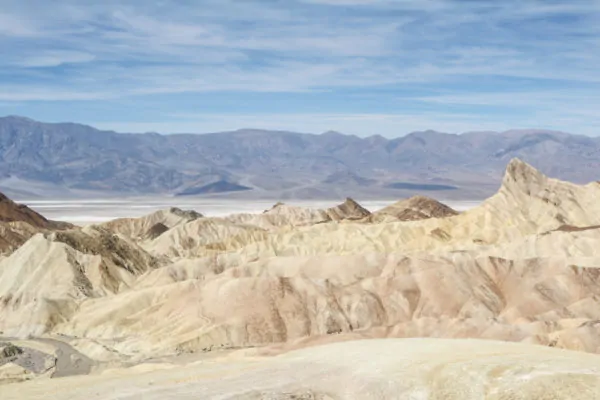 There's plenty to see and do this time of year. From frolicking in the towering Mesquite Flat Sand Dunes to walking on the lowest point on the North American continent and enjoying a sunset from Dante's View, you could easily spend a week exploring this park.
My favorite thing to do, however, is going hiking in the badlands of Death Valley. Located just underneath famous Zabriskie Point, a network of trails leads past, below and through a rugged maze of bone-dry, ocher-colored hills. You'll hike through desert washes and to viewpoints.
Even though it may be spring, I still recommend leaving early in the morning. The air heats up fast in Death Valley and shade is hard to come by. Bring plenty of water, wear a hat and don't forget your camera!
Glacier National Park
By Margie DQ of DQ Travel
Spring is a great time to visit Glacier National Park. Even though some of the higher altitude hikes and the entire Going to the Sun Road may not be open, the park starts to come back to life. Wildflowers begin their blooms and the waterfall runoffs and river flows are at their peak due to warmer weather and snow melting.
The park itself is less crowded and you will have most of the lower altitude hikes to yourself (read our guide on day hike essentials and gear). Due to fewer people on the trails, hikers are likely to snap better pictures of natural beauty.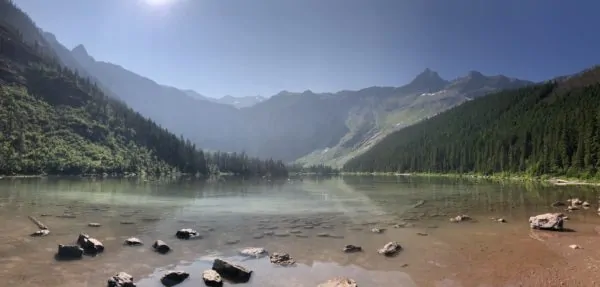 Glacier National Park is quite remote in the northeastern corner of Montana, but summer draws heavy crowds and the park can feel congested. Visiting during the spring will give you a sense of peace and solitude, which is likely why you want to visit one of the most beautiful national parks in the country. Besides hiking, biking is more common this time of the year due to the fewer amount of cars on the road.
Overall, visiting Glacier National Park during the spring can be a wonderful and peaceful experience.
Olympic National Park
By Taryn Eyton of Happiest Outdoors
When you think of Washington's Olympic National Park, you might think of snow-capped mountains. But a huge swath of the park is actually at sea level in mossy river valleys or rugged coastline. In the spring it's too warm to snow down there and the crowds stay away, which makes it the perfect time to visit. The weather can be fickle with lots of fog and rain, but if you time it right, it can be almost as warm as summer.
The rainforests in Olympic National Park are pretty special. The rivers are lined with ferns and evergreen trees just dripping in moss. It's unbelievably green, especially in the spring. The short and easy Hall of Moss trail by the Hoh River is a great way to get a taste of the rainforest. But if you want a more challenging hike, head to the Enchanted Valley along the Quinault River for a day hike or even a multi-day trek.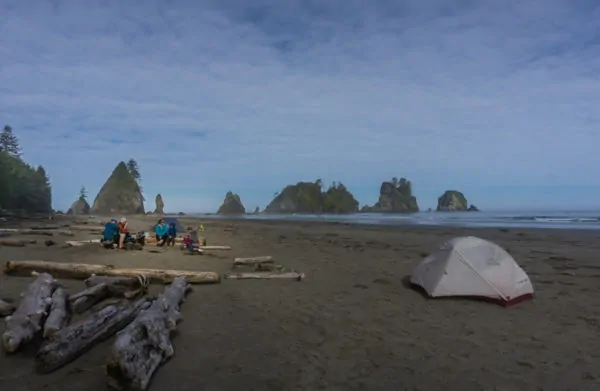 If coastal scenery is more your thing, check out the beaches. They can get packed in the summer, but in the spring, you'll get them mostly to yourself. The easiest ones to access are in the south near Kalaloch and La Push. They both have drive-up campgrounds and some mellow beach hikes.
But my favorite area is the north coast and the quiet and stunningly beautiful hike-in campsites at Cape Alava or Shi Shi Beach. It will take you a few hours to walk in with your gear, but since the trails are fairly flat, it's an easy enough trip for kids or beginner backpackers.
Bryce Canyon National Park
By Priyadarshini Rajendran of Glorious Sunrise
Bryce Canyon National Park in Utah is at its best in spring as there is a minimal chance of snowfall or thunderstorms that are present in the other seasons. The beauty of this spot is unparalleled as it has the largest concentration of Hoodoos in the whole world. Hoodoos are all those beautiful, irregular, colorful rock columns you see in this national park. The main viewpoints are Sunrise Point, Sunset Point, Inspiration Point, and Bryce Point.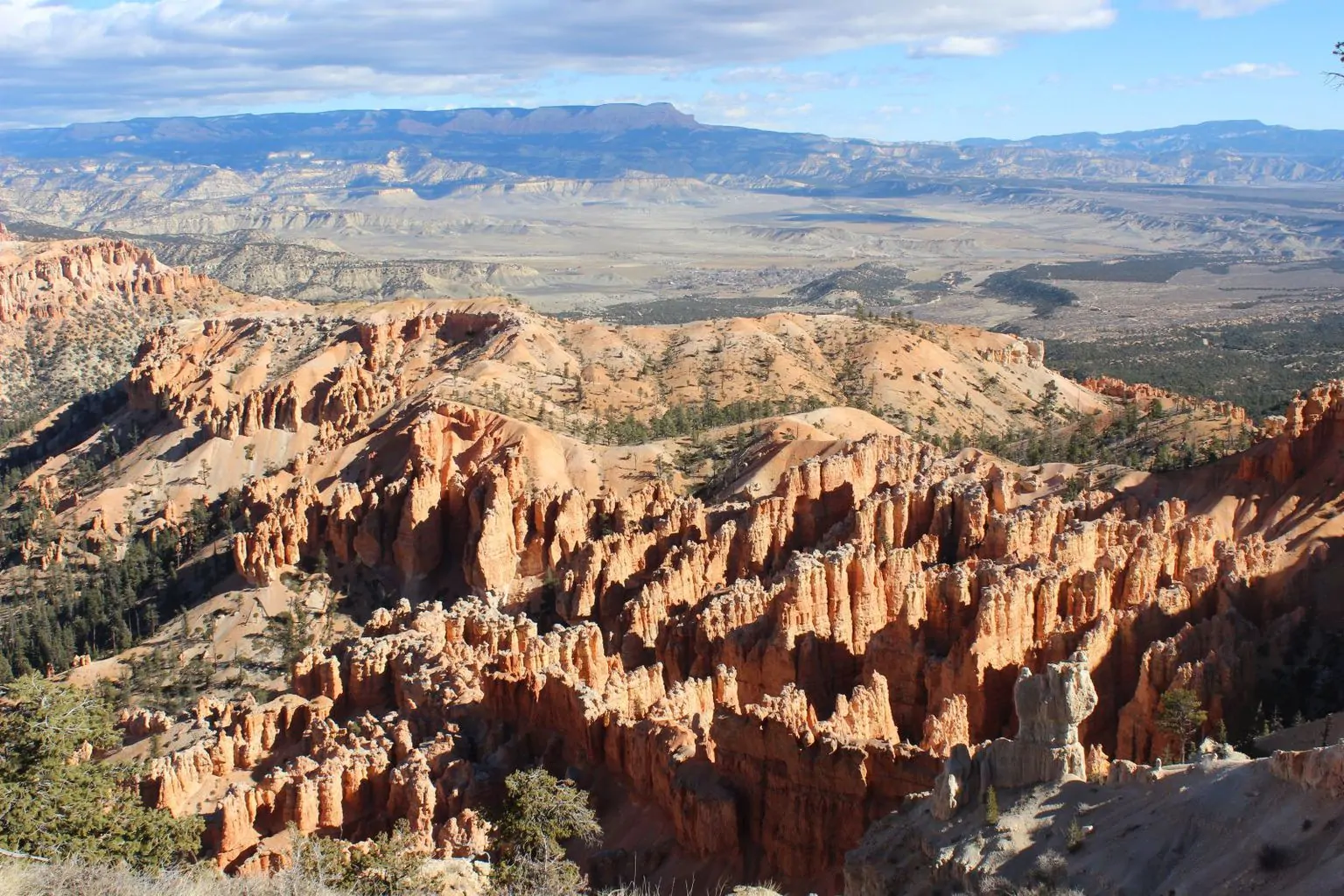 Unlike in other seasons when it is too cold, windy or wet outside to do any long hikes to enjoy the park's wonders, spring season offers the perfect weather to plan hikes all over the park. Even the free park shuttles operate in spring if you are too tired to walk at any point.
You should plan on camping here and be awed by the gorgeous starry nights at the park as the skies are clear this season. Better yet, try the full moon hike here!
Read More: Bryce Canyon National Park Hikes
Crater Lake National Park
Crater Lake National Park is in the Cascades Mountains and the rim of the lake is around 7,000-8,000 feet in elevation. The average annual snowfall at park headquarters is 43 feet! So it's safe to say that this park is under snow until late spring or early summer each year.
Unlike summer, when you can circumnavigate the lake by car, hike some peaks, and hike down for a boat ride over to Wizard Island, in spring there is only one small portion that is accessible by car. The National Park Service keeps the road from Highway 62 to the Steel Visitor Center and Crater Lake Lodge opens in the spring. It's cool to drive up the twisting roads to the crater rim, with your car dwarfed by the many feet of snow that surrounds the road.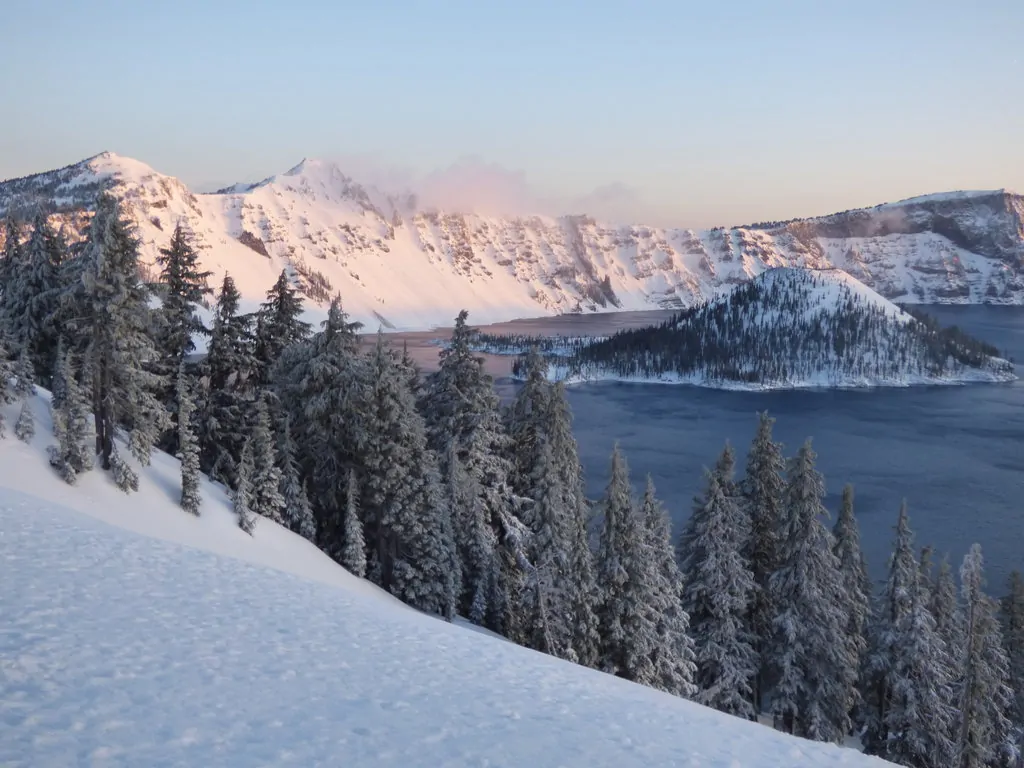 From the top, there's a great view of the lake and Wizard Island. The crater looks so different in the spring – the setting in the snow is amazing. For the more adventurous, it's possible to access more remote parts of the park by snowshoe or cross-country skiing.
Grand Canyon National Park
By Serena C of Serena's Lenses
Grand Canyon National Park is one of the most famous national parks in the US and it is perfect to visit during the spring. Although the South Rim of Grand Canyon is open all year (North Rim is closed during the winter), spring is the best time to visit Grand Canyon National Park for the following reasons…
Due to school holidays and summer vacation, Grand Canyon National Park is extremely busy and crowded during the peak summer season. Visiting in the spring allows you to avoid the crowds to have a better experience. It is also much easier to book lodging and accommodation during the shoulder season from late March to May since not as many people visit during that time.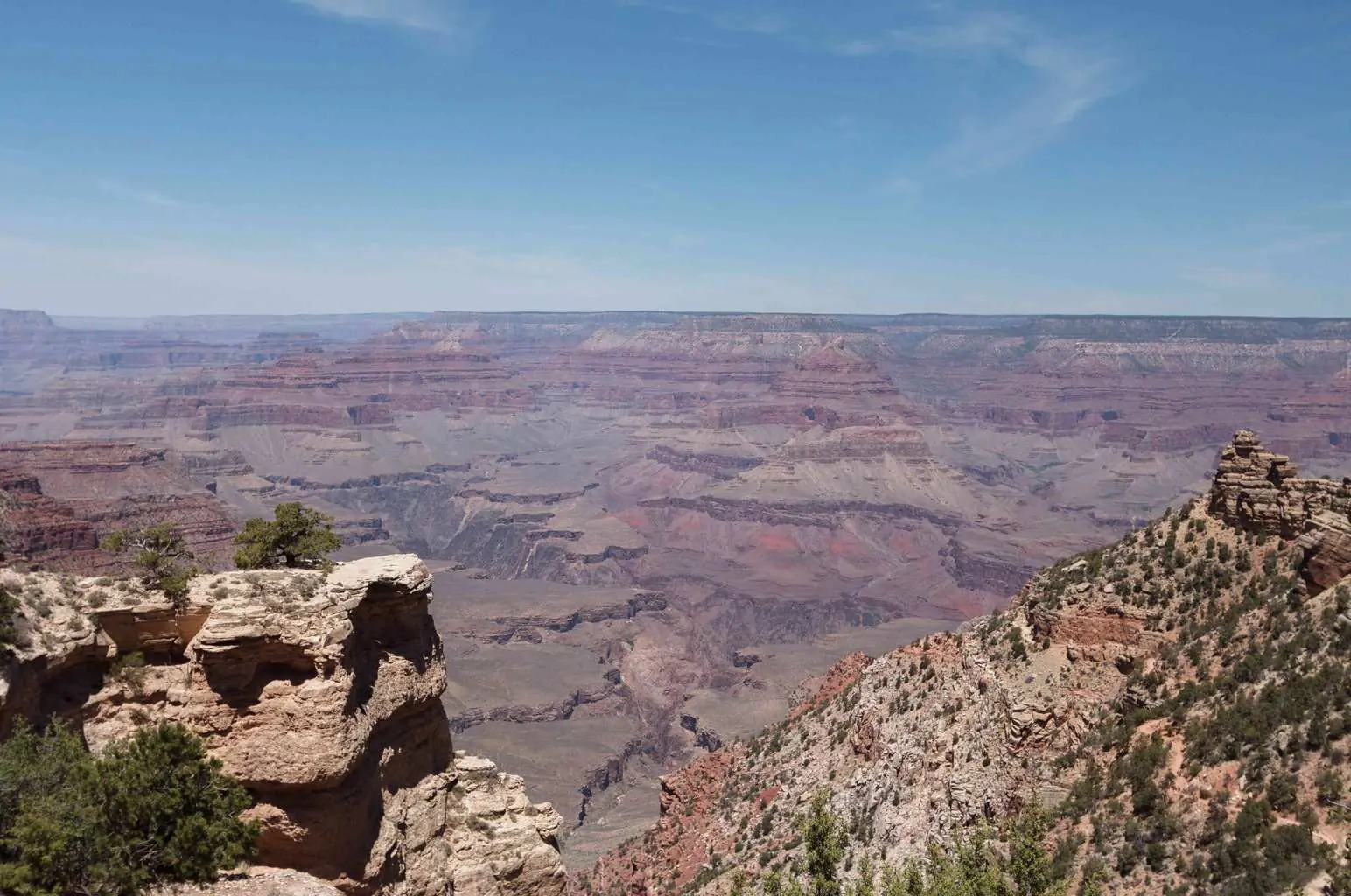 The Grand Canyon National Park has a comfortable temperature range of 60-70F during the spring, perfect for hiking and sightseeing. In the summer, the top of Grand Canyon is about 80-90F; if you are hiking into Grand Canyon, the temperature at the bottom often exceed 100F, making it extremely dangerous to hike.
Contrary to popular belief, the Grand Canyon can get quite cold in the wintertime with much more rainfall and even snow. Given the above, it is best to visit Grand Canyon National Park in the spring.
Zion National Park
By James Ian of Travel Collecting
Zion National Park is perfect in spring. Zion Canyon makes up most of the park. However, unlike most canyons where the main access is along the rim, the main access road in Zion National Park runs along the canyon floor.
The park is popular, and it can get very crowded and hot in summer. In spring, however, there are fewer people and the cool weather is delightful. Spring is also when the wildlife is most active, so your chances of seeing long-horned sheep are best at this time of year.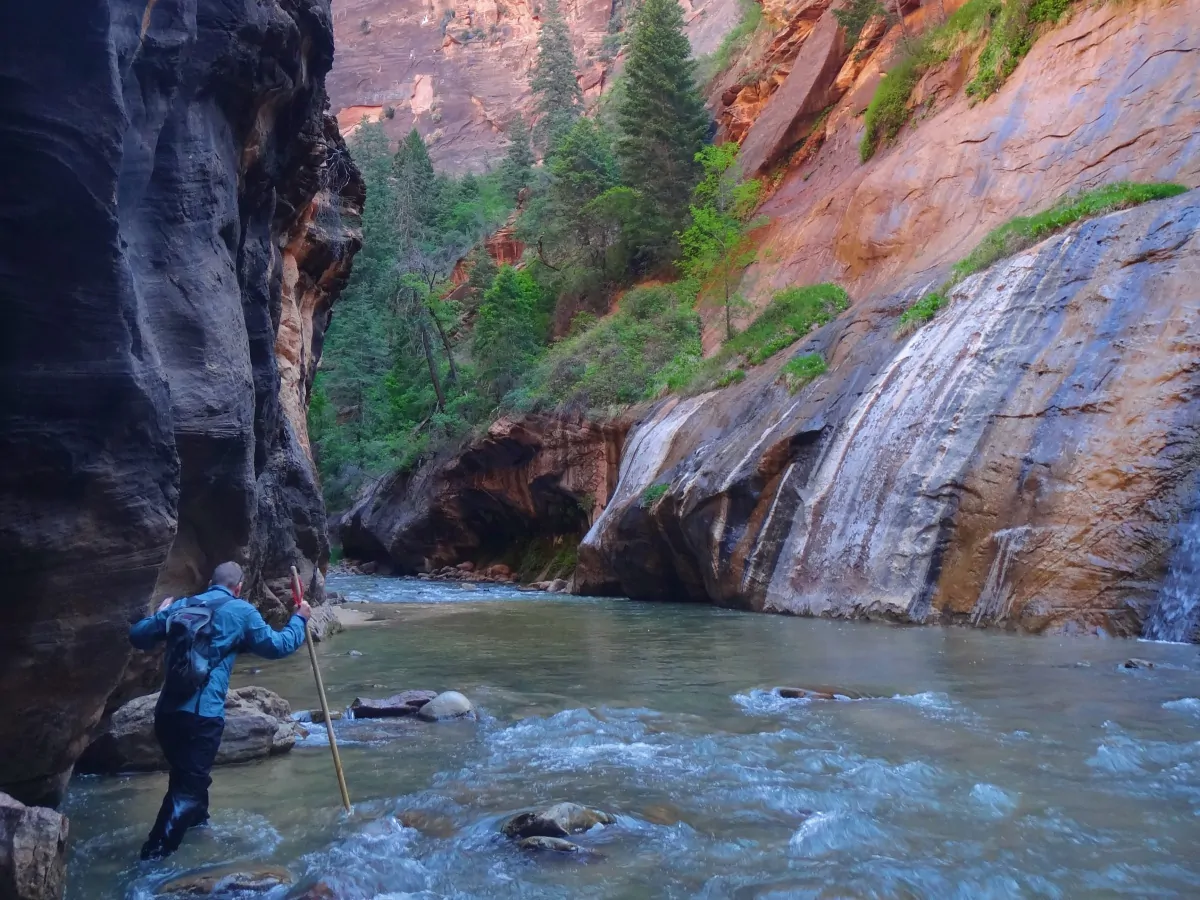 There are several iconic hikes in Zion including the Narrows and Angel's Landing. The Narrows involves hiking through a narrow slot canyon in a river.
Early spring (March and April) can see high water levels; however, in late spring (May-June), the water level and weather stabilize, making this one of the best times of the year for this hike. I did it in May and it was great – and not crowded at all. Other hikes like the daring Angel's Landing are also better when the weather is cooler and the crowds are smaller.
Read More: Best Zion National Park Hikes
Rocky Mountain National Park
By Jess & Ron of Unearth The Voyage
Rocky Mountain National Park is one of our favorite national parks to visit in the Spring for many different reasons. Rocky Mountain National Park can be a very busy and crowded National Park to visit. Our number one reason for visiting during the Spring is because there are fewer crowds.
Because Denver is only a few hours drive away, many people take a day or weekend trip to visit this gorgeous park. Besides having to deal with fewer crowds in the spring, Rocky Mountain National Park is blooming with wildlife, gorgeous wildflowers, and babbling rivers at this time. Spring is the perfect time to see the wildflowers in bloom and watch the gorgeous sunsets without being chewed up by lots of mosquitos.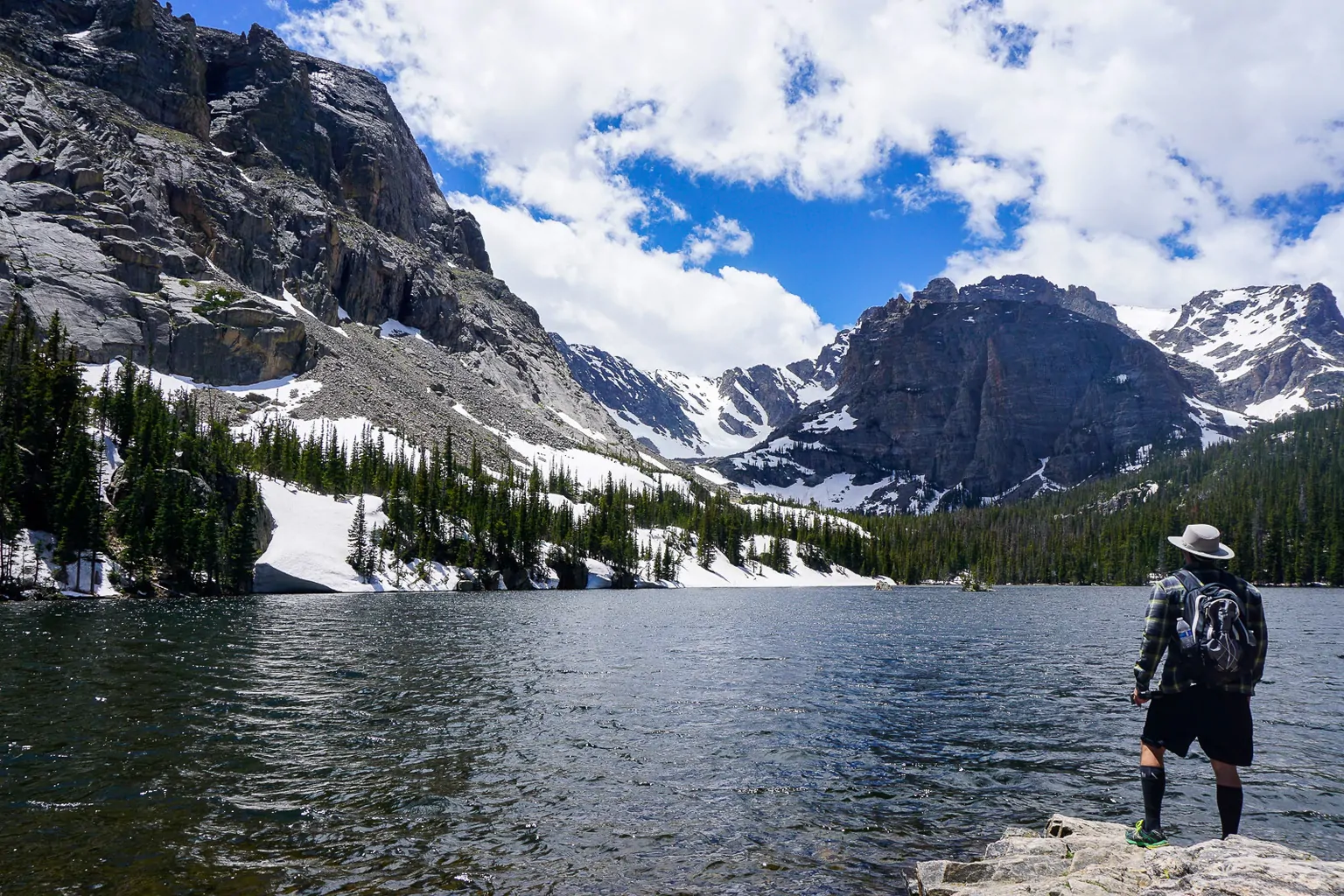 Another of our favorite parts of visiting Rocky Mountain National Park in the spring is that you don't have to deal with too much snow, but you still get to see the dramatically gorgeous snow-capped Rocky Mountains. You can only see the mountains still snow-capped in the spring, and the snow just adds to the gorgeousness of the scenery you are surrounded by.
Besides fewer crowds, beautiful wildflowers, fewer bugs, and snow-capped mountains, Rocky Mountain National Park have a ton of waterfalls and spring is most certainly the best time to see them in full action! If planning a trip to the amazing Rocky Mountain National Park, visiting in the spring is definitely the best time to go!
Sequoia National Park
Spring is the perfect time to head out to the National Parks. One park that's awesome in spring is Sequoia National Park in California. Sequoia is home to some of the largest trees in the world.
It's got a beautiful forest where you can camp, hike, and explore all the awesome nature around. Sequoia has one of the last "drive-thru trees", where you can drive your car straight through the downed tree. It also is home to the largest tree by volume which you can take a short hike to go see as well, along with several other cool tree stops along the way.
Spring is an ideal time to visit, as the weather warms up, but is still not too hot, and the crowds are a lot less than in the Summers. This is also a great time when the wildlife starts coming out more, so you'll have a better chance at spotting some. Sequoia is definitely one not to be missed in spring!
Big Bend National Park
By Erin Mushaway of Sol Salute
Big Bend National Park is located in the West Texas desert. Big Bend's isolated location provides a lot of benefits, including stunning arid landscapes and uncrowded hiking paths. But the downside to its desert climate is incredibly hot summers. Some of the most popular hikes are in the desert or along the Rio Grande, but they can be impossible to enjoy in the sweltering summer heat.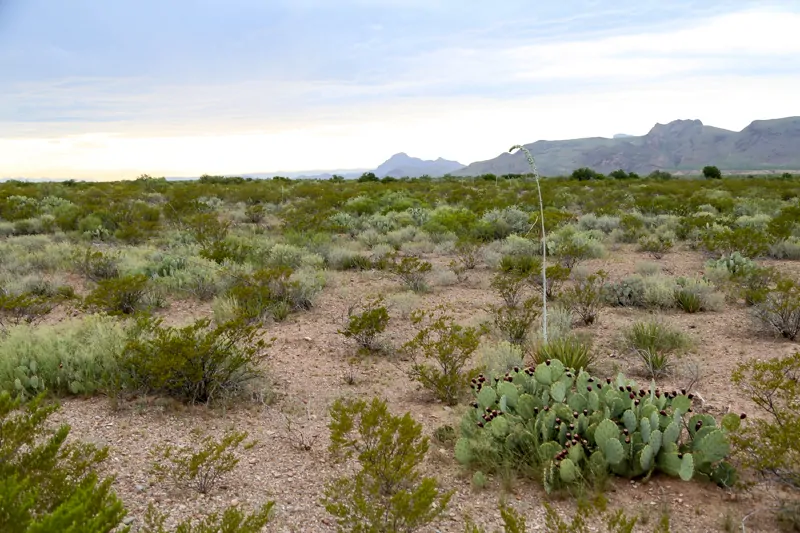 Visiting Big Bend National Park in spring is ideal. The weather will be perfect and you can enjoy every region of the park from desert to mountains. Take advantage and hike to the iconic Mule Ears formation or into the Elena Canyon on the river. You can even cross the border and spend a cool, spring afternoon in a small Mexican village.
Another highlight of visiting in spring is wildflowers. Many of the nearly 50 species of cactus in Big Bend bloom in late spring and if conditions have lined up just right, you may be blessed with a bluebonnet bloom in the desert. If you're planning a visit on spring break, reserve your accommodation well in advance. If you're flexible, avoid spring break dates and you may just have the park all to yourself.
Dry Tortugas National Park
By Halef and Michael of The Round The World Guys
Dry Tortugas National Park is the most isolated US National Park, some 70 miles southwest off of Key West. It is a series of islands in the warm waters of the Gulf of Mexico. To get to Dry Tortugas, you will have to book either the Yankee Freedom ferry ($180) or fly there on a chartered plane ($600) from Key West. Either way, you'll land at some of the best beaches in the State of Florida and the United States.
The white sand beach of Dry Tortugas is pristine, thanks to its National Park status and the very regulated number of visitors who come here every year. In addition to the beach activities and Fort Jefferson guided tour, Dry Tortugas National Park offers several kayaking programs, as well as snorkeling the surrounding coral reef systems.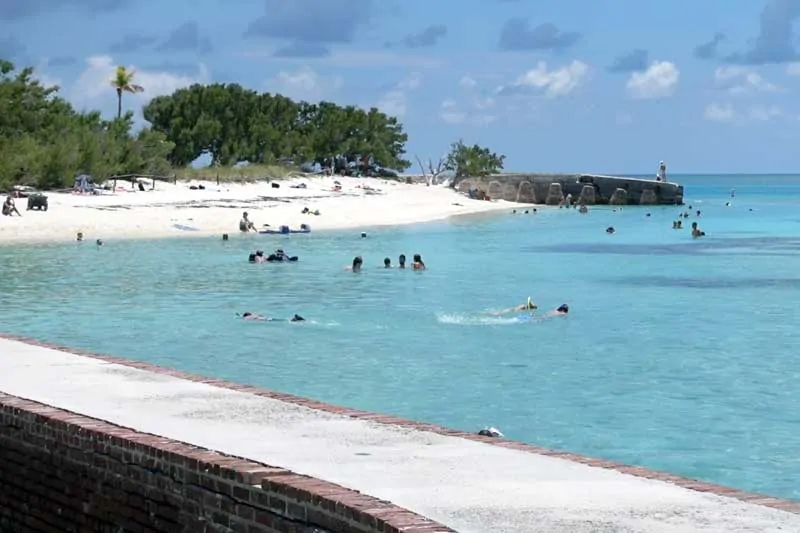 If you love camping, I would highly recommend reserving your spot during your visit to stay on the island overnight. Camping in the Dry Tortugas is very limited and only offers primitive camping with no place to get food, no shower facilities, cell connections, or even electricity.
For that reason, spring months (March to May) is probably the best time to visit Dry Tortugas, right before the hurricane season starts when the islands are not under the blisteringly hot summer sun.
Kenai Fjords National Park
By Mike Still of Live Travel Teach
Kenai Fjords National Park is one of the best places to visit in Alaska because of the incredible whale watching and tidewater glaciers. The park is located in Seward, Alaska, a tiny fishing town that more than doubles in size over the summer as cruise ships and travelers come to explore this beautiful corner of the Kenai Peninsula.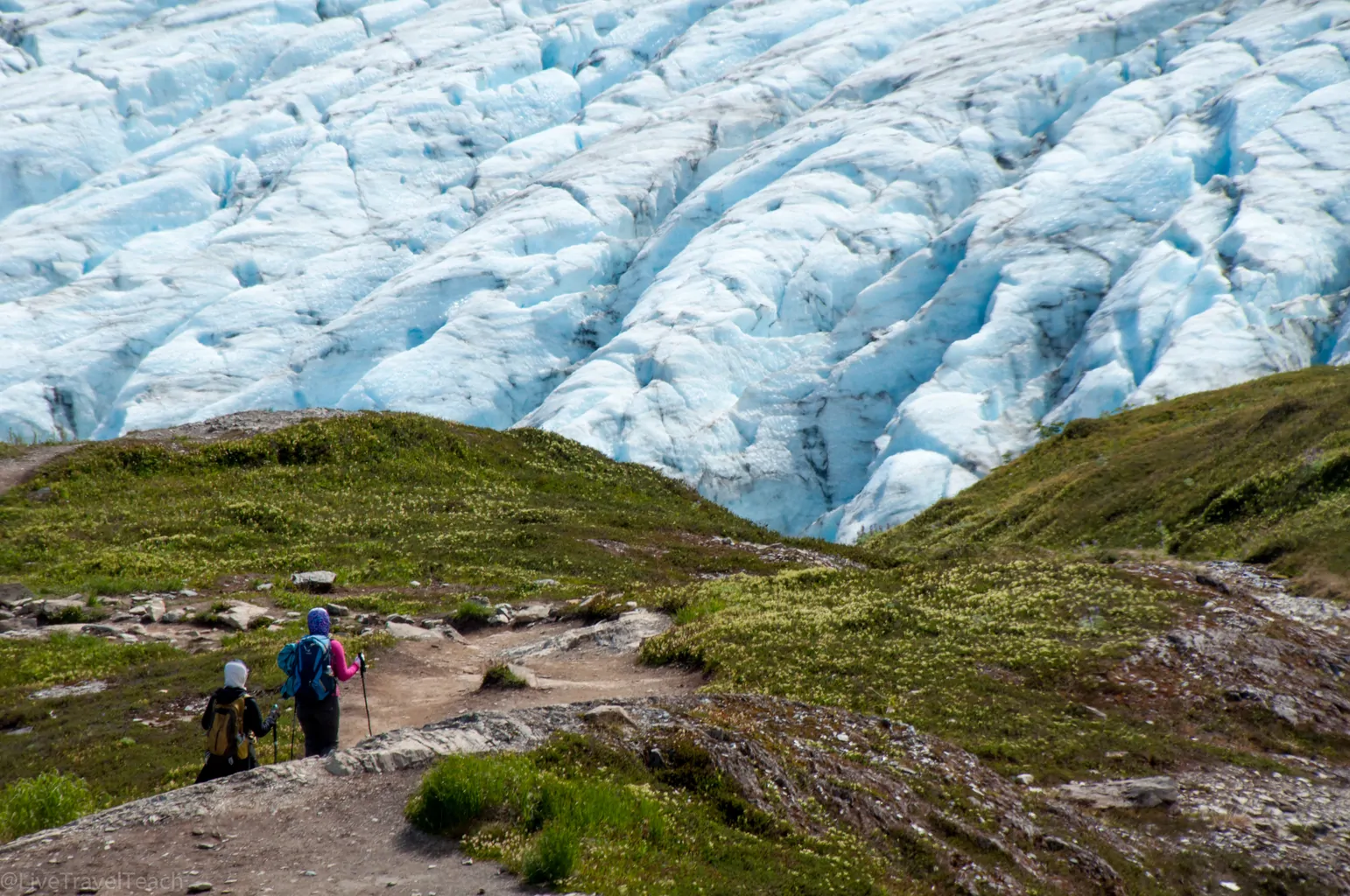 The whale watching tours are just getting started in mid-spring and many offer "shoulder season" discounts. Spring comes late here in Alaska so you'll have to wait until late April-May for the road to be plowed and grant easy access to Exit Glacier and the Harding Icefield trails. But rest assured this combination of epic trails, stunning glaciers, and marine wildlife make Kenai Fjords my new favorite national park.
So why visit in Spring? Well, in addition to the aforementioned discounts you won't have to fight with the throngs of tourists coming during the summer months making Kenai Fjords one of the best national parks to visit in the spring!
Capitol Reef National Park
By Cat Smith of Walk My World
Baking hot in summer and potentially icy in winter makes spring the perfect time to visit Capitol Reef. It enjoys a warmer climate than many parks in the area, so when other parks may still be under snow, Capitol Reef is a balmy 60 F. Many of the hiking trails are steep and exposed making it the perfect weather for making the most of all the tracks.
The majority of the park is a deep red landscape which contrasts beautifully with the surrounding mountains which are still snow-capped. It makes for some spectacular views.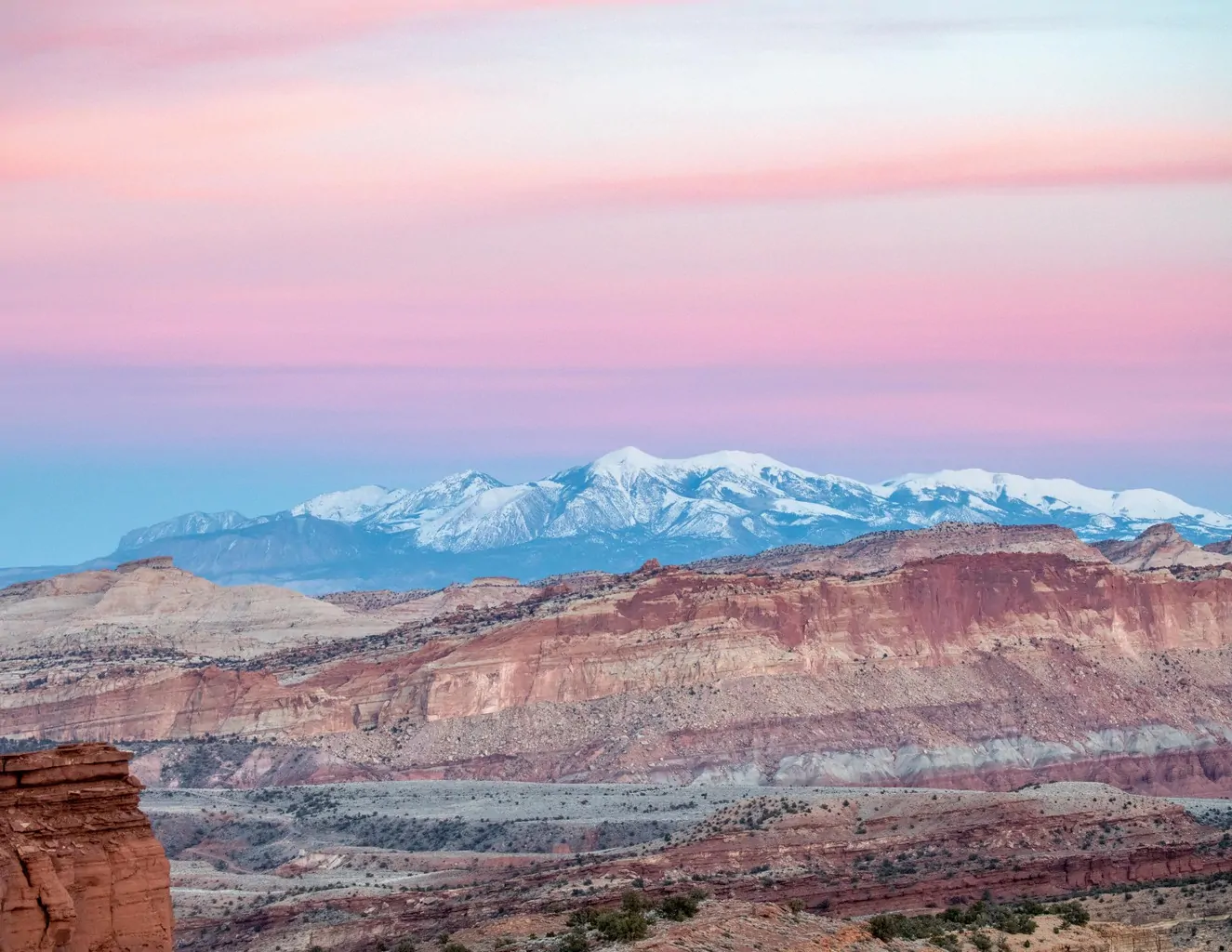 If you've read any reviews of hikes in Capitol Reef, you'll probably have heard about how busy they can get. We've heard the Hickman Bridge trail referred to as 'Oxford Street', and rangers told us it would be hard to find a parking spot.
In spring we found the trails were largely empty and parking was a breeze – which is lucky because almost all the car parks in Capitol Reef are tiny. You'll have the time and space to admire the sheer beauty of the park without the annoyance of constant crowds.
Capitol Reef has another main attraction that's at its most beautiful in spring too: the fruit orchards. The trees will be brimming with blossom making it a spectacular time to visit for photography.
Plan Your National Park Road Trip
These are just a few of the best US national parks to visit in spring that my fellow travel bloggers and I wanted to share with you. There are a lot more to incredible places to explore and discover, even in federal land beyond the national parks. In my opinion, the best way to explore the beauty of America is by road trip…
Be sure not to miss my articles about planning an epic national park road trip, my take on the most scenic drives across America, or these tips about how to plan your great American road trip.
Are there any national parks that you think should also be included in the list? What is your favorite out of the 15 pointed out above? Let us know in the comments below.
If you aren't much of a camper and need somewhere to stay, check out Booking.com or Airbnb to save on your accommodations. And don't forget to protect yourself while you are traveling and be on the safe side with travel insurance. I personally recommend World Nomads which covers you as long as you're more than 200 miles from home. You hopefully don't need it but it is better to feel secure while you are enjoying your trip.
Read Next: The Ultimate Road Trip Planning Guide
Share This
Did you enjoy this post on the best US national parks to visit in spring? Please take a minute to share this post on Facebook, Twitter, or Pinterest. Thanks!
The following two tabs change content below.
Desk to Dirtbag is one of the leading budget adventure travel blogs online and is dedicated to helping its followers achieve their travel dreams through inspiration, information, and actionable steps. If you are new to the site, be sure to
Start Here
.
Latest posts by Desk to Dirtbag (see all)