Some articles on Desk to Dirtbag (and just what is a dirtbag, anyway?) contain affiliate links, meaning that if you make a purchase through these links, I may earn a small commission (at no extra cost to you!). Thank you for reading!
---
San Cristobol de las Casas sits in the mountainous highlands of the State of Chiapas at an elevation of just over 7,000 feet.
San Cristobol de las Casas is a storied place, one of those must stops in Mexico. It has become a central hotspot for backpackers and expat who love its colonial streets, storied culture, and lively atmosphere.
I held high expectations for San Cristobol, thanks to all I'd heard, and I was also excited to get out of the hot and humid coastal areas and return to the mountains for the first time since exploring Oaxaca's coast.
San Cristobol is full of cafes and restaurants and a seemingly endless amount of places to stay.
On the surface this is a place that I would absolutely love — and there were some things that I did love.
I loved the old streets, and squares and churches, along with the awesome pedestrian areas in the downtown core.
But…
Something just fell flat with me about San Cristobol de las Casas.
The town felt like one giant tourist trap, a Disneyland for gringos in the middle of the Mexican countryside.
The streets were filled with indigenous women who would train their children to go beg for money from foreigners. The kids would sneak into restaurants looking for a hand-out and then get chased off by the waiters.
Streets were filled with itinerant hippies who would be hustling for cash on every street corner by selling bracelets, juggling, or playing music.
This was the first place after nearly two months in Mexico were we felt constantly hassled for being tourists.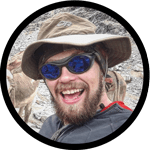 Wish you could travel more and more affordably? Click my face to grab a free guide and other resources that will show you can travel more affordably and find more freedom.
Maybe it's the fact that we have our own wheels and stay off the Gringo Trail for the most part, but the atmosphere in San Cristobol de las Casas was just disappointing.
It's a city somewhat like Oaxaca — a city I genuinely enjoyed — but with none of the charm and laidback-ness.
To make matters worse, there really isn't much to do in San Cristobol de las Casas.
To be sure, there is a ton to do AROUND San Cristobol de las Casas that is absolutely worth your time and money, ranging from Sumidero Canyon to Montebello to the many waterfalls or Palenque.
San Cristobol is well-suited for those who need a homebase where they can then take daytrips to explore these many, many sights. But personally, I would much rather travel from place to place and stay overnight, allowing you to get a more authentic feel for each area, rather than staying in San Cristobol.
Chiapa de Corzo is a charming little Pueblo Magico where you can visit Sumidero Canyon.
Spend a night or two in San Cristobol, then move on to the countryside, head up to Palenque and camp in the humid jungle, or visit one of the many little towns that surround the area.
I'm sorry San Cristobol de las Casas, but you were the first big disappointment during our three months in Mexico.
I realized I never even took any photos while in San Cristobol de las Casas, which is extremely unusual for me, so that should tell you how big of an impact it made on me.
Of course, many travelers fall in love with San Cristobol de las Casas and find it hard to leave. I just didn't see any of that magic, and I was happy to move on to explore the nature surrounding it in the state of Chiapas.
Have you been to San Cristobol de las Casas? What did you think of it? You may totally disagree with me, that's part of the beauty of travel.
Mexico Travel Guide
Read Next: My Mexico Travel Guide, Tips, and Resources
The following two tabs change content below.