This article may contain
affiliate links
. If you make a purchase through these links, I will earn a commission at no extra cost to you. Thanks!
Over the past few weeks, my primary focus has been the process of downsizing, minimalism, and getting used to living with less. I need to practically get rid of everything in my life so I can shed the bulk and excess of five years of accumulating STUFF.
This is necessitated because I will be flying back home to Seattle with whatever belongings I possess and then setting out on my trip, my very own hero's journey in real life if you will. So I'll need to be able to ship or fit in my checked luggage everything I have left.
There is no option to just offload everything in a storage unit or in Mom's garage. I've got to get everything down to a manageable level before I even board the plane. Here's what I've learned in that process of downsizing, minimalism, and trying to live with less.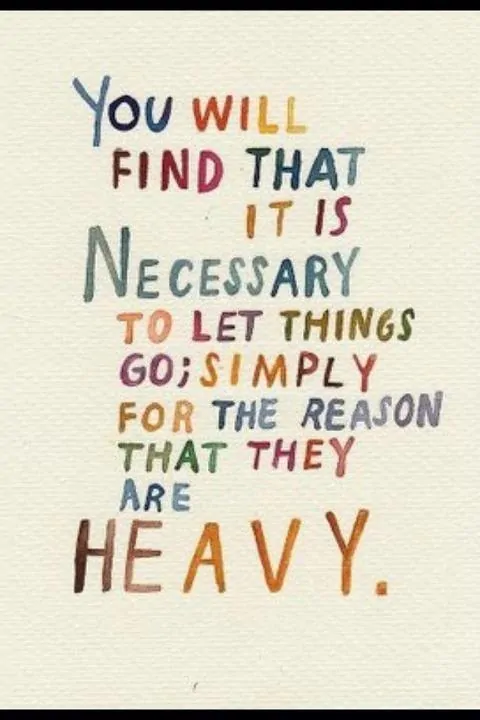 Getting Rid of Outdoor Gear
If you're anything like me and love the outdoors and your outdoor hobbies, then you have probably accumulated a lot of climbing, backpacking, and other miscellaneous outdoor gear over the years.
Your gear choices and usage have undoubtedly evolved over time as well. I had a number of items that I no longer use, but were still perfectly good and would be happily used by someone else. I first turned to my local climbing and backpacking clubs in order to offload this no longer needed gear, guidebooks, maps, etc.
Oftentimes it is easier to get rid of bulky outdoor gear through this means than through an online portal like MountainProject, BackpackingLight, or even Craigslist.
You can also check Meetup.com for like-minded regional groups, even if you aren't already involved with them–you'd have to join, even temporarily, to post your gear for sale on their message board or listserve though.
Craigslist and eBay Selling Tips
Probably goes without saying, but Craigslist and eBay are your friends. I have been able to pocket a decent amount of "extra" money by selling things that I no longer want, need, or use.
Bulky or heavy items or furnishings are most appropriate for Craigslist. Check out these great tips from Man vs Debt about selling your items on Craigslist quickly and successfully.
Whereas eBay is best suited to smaller and more valuable items like collectibles, electronics, well known, name brand outdoor gear, nicer clothing, and shoes, etc. Ramit Sethi has an excellent guest post about how to sell successfully on eBay.
With eBay be careful to research your shipping costs, I found myself spending more than anticipated to ship a few things which ate into my returns and be sure to factor in tracking and insurance. But I was happy to just get the stuff out of my house and make a little money.
The eBay Android app for my smartphone was also amazingly convenient. You can just snap photos of things lying around your house and create the entire listing from your mobile phone. Make it easy on yourself, and you'll be more likely to actually do it!
Getting Rid of Books
I love books and actually do just enjoy browsing used bookstores and discovering random books about subjects I enjoy.
That's all fine and good when you are settled into a house or apartment, but then when it comes time to move… Well, they're just heavy, bulky, and difficult to transport.
What I had collected over five years in DC needed to go… I did not want to ship them all back to Seattle, and I certainly had no room for all of them on my road trip.
The first step I took was to utilize Amazon's PriceCheck app for Android.
This App is awesome!
You can just use the camera on your smartphone to scan the barcodes of every book and DVD you own.
Amazon's page pops right up and says how much they will offer you with their book buyback program.
I scanned everything and set aside all the books and DVDs they would pay me for. It added up to a nice little sum of money from Amazon.
I kept a few select books that held sentimental value or were personalized and signed, like my copy of Ed Viesturs' book. The US Postal Service's large flat rate shipping boxes worked well for sending them back home (in addition to other heavy and bulky items). But everything else went into a donate pile.
While we're talking about books, I've also been working to build up my Kindle library. I really do love my Amazon Kindle and have been using it for the last couple of years.
I'm in the process of trying to replace some of the books I just sold/gave away that I hadn't yet read (I know, I know) in their digital form. These are obviously much more portable than their physical counterparts.
Another awesome resource that I've been keeping my eye on lately is fkb.me, a site that offers up a hand-curated selection of the best free Kindle books every day. I've come across some pretty great selections over the past few weeks and I'm at least adding to my library and choices for my upcoming climbing road trip.
Also, as you may know, classic literature is offered up for free on the Amazon website, and you can just search for "0.00" (check out the results here) and then sift through the (mostly junk) selections.
If you don't have a Kindle, you can always download their free PC desktop application or mobile phone app to read your books on the go and reduce clutter.
Another thing you might want to consider is, say, getting rid of your cable television bill and getting Amazon Prime. I love having the Prime Membership which offers free access to their online streaming media, free book borrowing for your Kindle, as well as fast two-day shipping.
A worthwhile exchange dropping your $100 per month cable bill for a $100 per year Amazon Prime membership (get started with a FREE 30-day trial here). You might even learn something with the book borrowing.
Clothes and Clutter
I've been going through my clothes and other belongings as well. It is truly amazing how much stuff can be accumulated even over a relatively short period of time like five years.
I had like five pairs of pajama pants… Who needs five pairs of pajama pants?! Goodwill, the Salvation Army, or a similar charitable organization will gladly take these items.
If you really take a hard look at your wardrobe or most of your belongings, you'd probably be surprised like I was at the volume, for one, and then by the realization of all the stuff you own but don't really use.
I was immediately reminded of the 80/20 Rule, which contends that a small portion (20%) of anything generates or sees the vast majority (80%) of use or output. Or in this case, 20% of my clothes and wardrobe see 80% of my usage–and conversely, 80% of my attire only gets worn 20% of the time.
I would say that is about right, though the percentages probably differ. An 80/20 analysis of your own belongings would be a wise use of time, regardless of whether you are moving or not!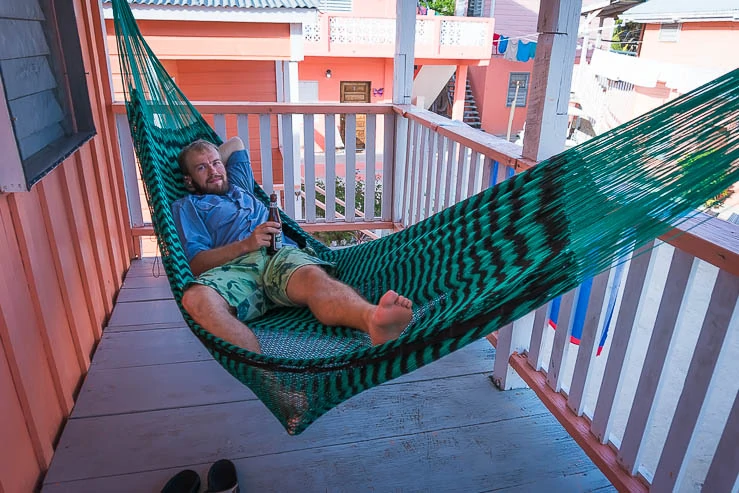 Practical and Symbolic Benefits
I did find that the act of deliberately going through my belongings–my books, clothes, outdoor gear, and all my other possessions–was not only important for the practical purpose of facilitating my cross country move and subsequent road trip lifestyle; but it was also important as a symbolic representation of this very deliberate transition in my lifestyle.
I bought the DeskToDirtbag.com domain back in April of this year, and have spent most of the time since just daydreaming and trying to envision where I wanted to go climbing, hiking, and what I wanted to see on this grand road trip.
But now with the moving process had actually begun, I'm really realizing, "Wow, okay, this is real… I'm doing this. I'm packing all my belongings into my truck and hitting the road." And I couldn't be more excited.
Resources for Minimalism, Downsizing, Etc
Resources for Long Term Travel
More Articles on Desk to Dirtbag
The following two tabs change content below.