This article may contain
affiliate links
. If you make a purchase through these links, I will earn a commission at no extra cost to you. Thanks!

The Dirtbag Manifesto is licensed under a Creative Commons License. If it resonates with you, feel free to share the work anywhere, please just link back here if you don't mind (www.desktodirtbag.com/manifesto). Or you can download a printable PDF (8.5×11) here.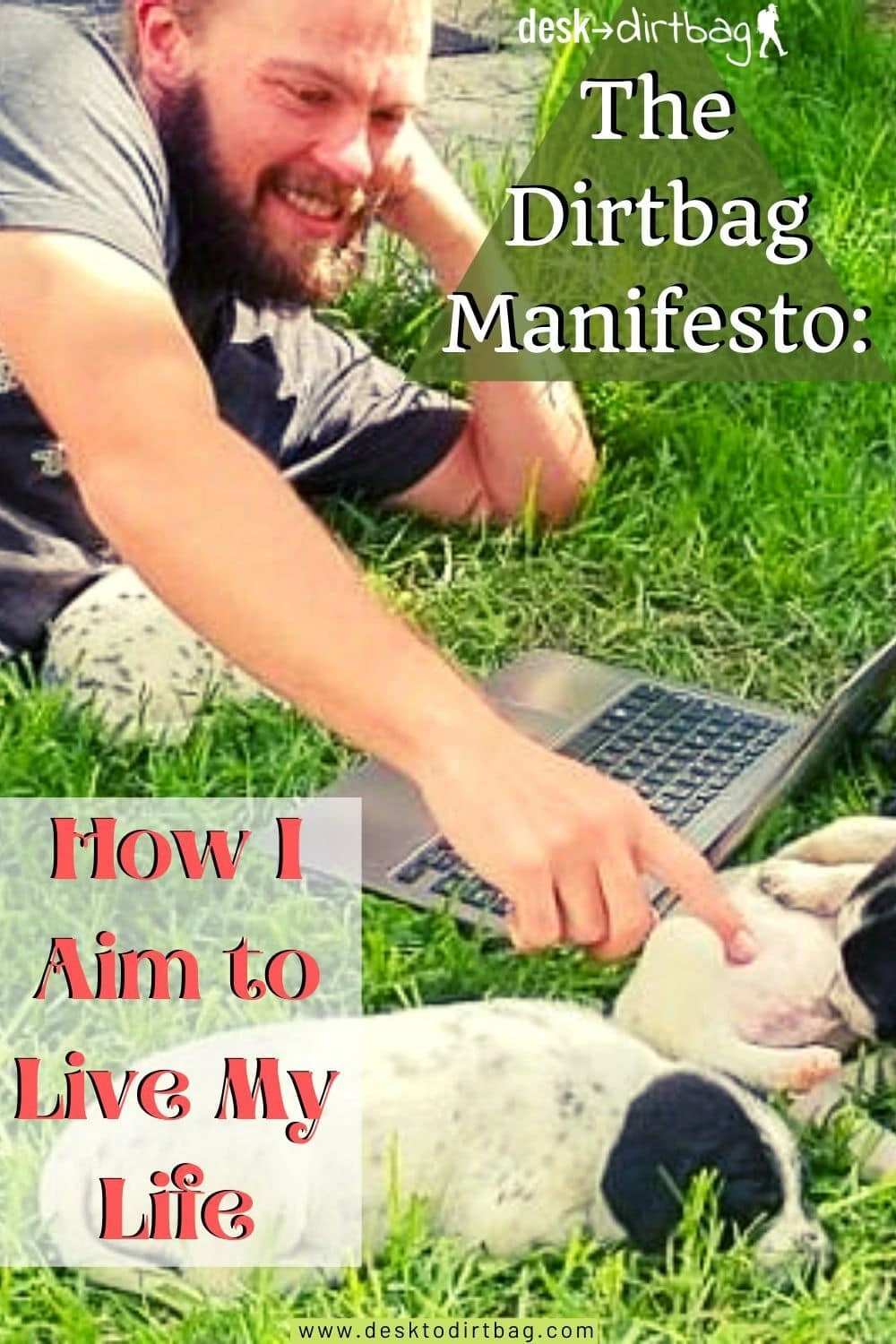 The average life span is 78.7 years (28,744.6 days or 41.3 million minutes) in the United States.
Don't spend your life at a job you hate, earning money to buy things you barely have time to enjoy, filling up a house that you mostly just use to sleep in.
Kill your debt & kill your television (they are equally toxic).
Stop putting your dreams off until someday.
Rich or poor, all of us only have 24 hours in the a day. Make them count.
You are the author of your own story: Make it a story worth telling.
It is easy to complicate your life, but much harder to simplify.
Stop trying to get rich, and start creating a life rich in experiences.
Your biggest obstacles are the ones you've created for yourself.
Stop making excuses and start taking action.
Start asking yourself: Why not me?
Don't be afraid to fail, you'll have already made it farther than those who never tried.
Life is an experiment.
In life, as in the mountains, the easiest path isn't usually the best path.
Find the edge of your comfort zone and take a step beyond.
Travel far and climb high.
Never rush good food, good coffee, or good friends.
Go outside: Life is too short to watch it pass by from a desk…
This is what I am all about in terms of living my best possible Dirtbag Life. Care to join me?
Desk to Dirtbag is here to inspire you to break away from a conventional life, to live life on your terms, and maximize the little time we all have here on this amazing planet.
If you feel the same, I'd love to have you as a regular reader… Let me send you a few goodies to get you started.
Please be sure to Like it, Tweet it, Pin it or otherwise share it if you believe that this is a message worth spreading.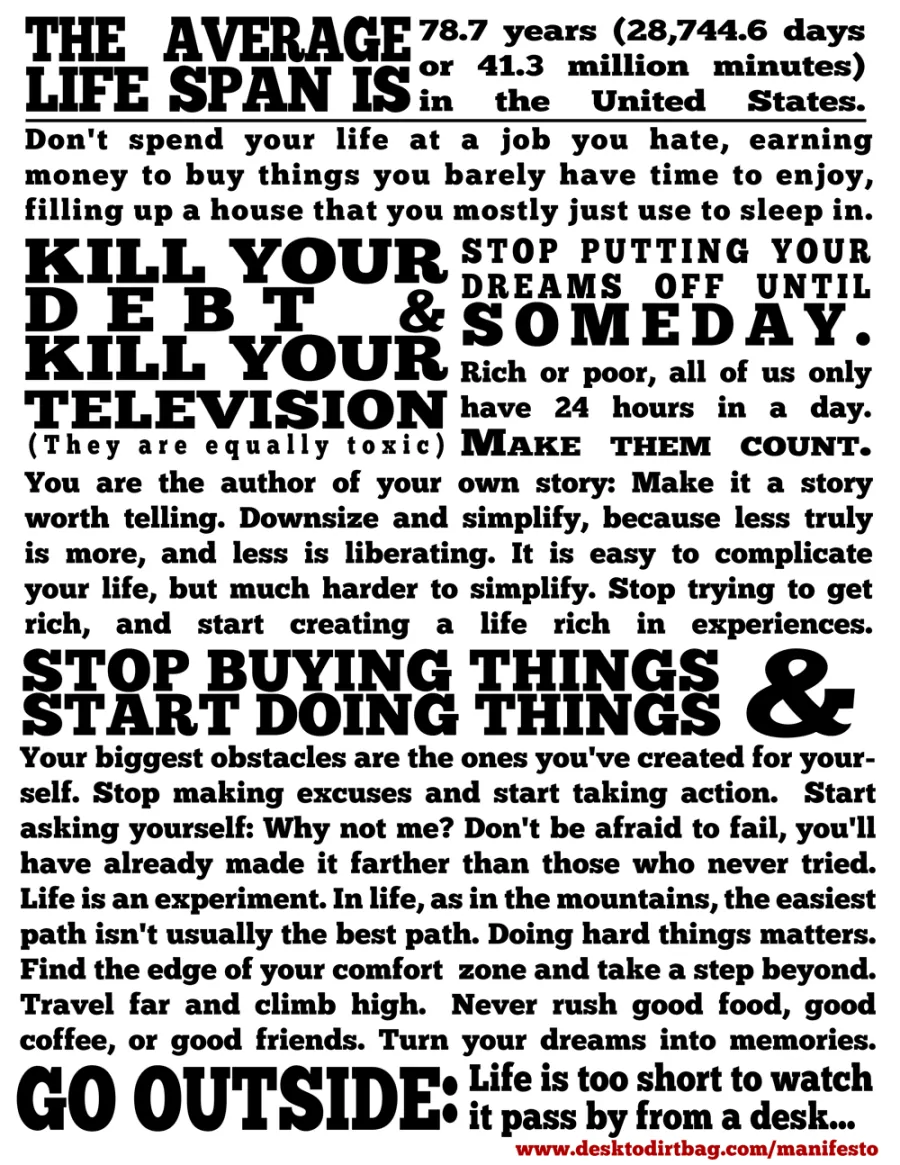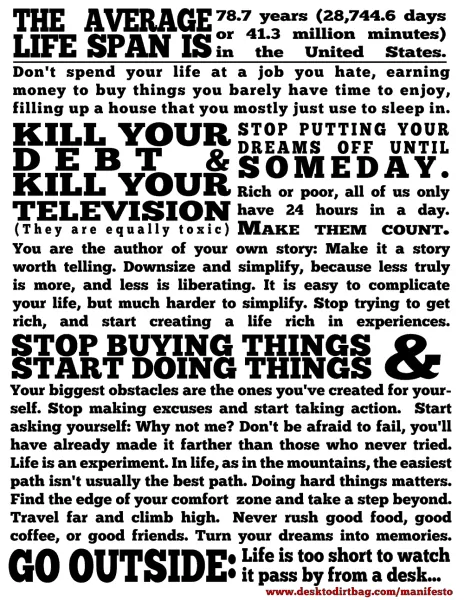 Pin on Pinterest
H/T to the Holstee Manifesto for the inspiration.
The following two tabs change content below.