This article may contain
affiliate links
. If you make a purchase through these links, I will earn a commission at no extra cost to you. Thanks!
Hey there! If you're reading this page, YOU ROCK!
Any successful book launch is WHOLLY dependent on word of mouth. It's like that tree falling in the woods and no one being around to hear it thing…
You all are my Very Important People that help make sure this tree falling is heard. Without you guys no will read this book, I might as well sit alone somewhere and read the book aloud to myself while patting my back for being an "author".
Please help spread the word!
It will be FREE on Amazon until Wed. 8/26, and will then go up .99 cents for a week and then go up to it's normal price.
Amazon Book Redirect Link: https://www.desktodirtbag.com/bigtravelbook
Two big asks:
1. Share the Book
I've created the following ClicktoTweet links, images that you can pin to Pinterest, and one-click links to directly to Facebook, Twitter, LinkedIn, etc.
Click to Tweet:
(You can easily edit or modify any of these before you click send)
Tweet: My buddy @desktodirtbag just released his new book Big Travel, Small Budget – FREE on #Kindle until 8/26! http://ctt.ec/JfKCZ+
Tweet: Stop putting off your travel dreams for "someday" check out the new book Big Travel, Small Budget http://ctt.ec/G4S9F+ #bigtravel
Tweet: Stop dreaming of travel and start making it a reality: Big Travel, Small Budget now available #free on #kindle http://ctt.ec/0P1et+
Tweet: Wish you could travel more? Don't miss the new book Big Travel, Small Budget http://ctt.ec/dP6sS+ #bigtravel
Pinterest: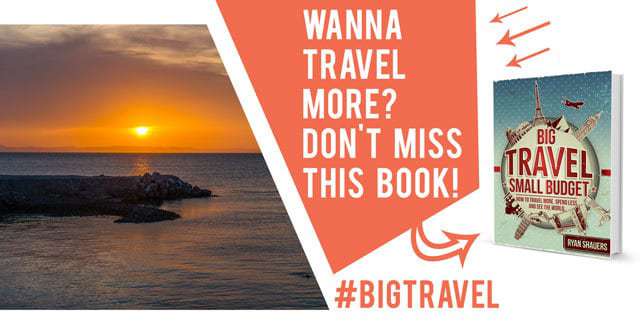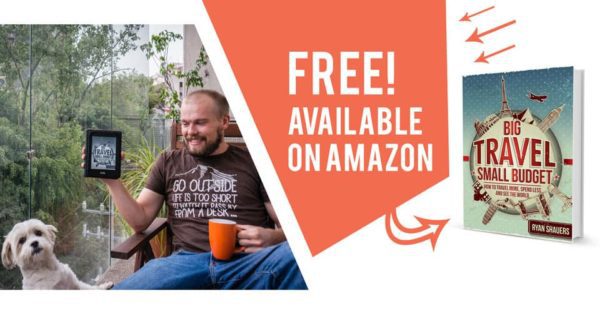 Pin this image on Pinterest
Share the Book Link with a Click
Share on Twitter with your own message.
Join the Launch Team
I created a private Facebook group around the launch–if you're interested in helping get the word out and get the inside scoop about how everything unfolds during the launch (and after), please join us!
Big Travel Facebook Launch Team
Let's Go Viral – and Win Money!
I've got a campaign on HeadTalker — it's kind of like Kickstarter but for messaging — that I need your backing on. But don't worry, unlike Kickstarter, it's free! In fact, I'll be giving away $20 cash to one lucky backer, so be sure to help spread the word.
It essentially means that if I reach my goal of backers (100) that it will share a one-time message (announcing the book and a link) on the same day (Aug. 31) among all my backers… If I don't reach the goal of 100 people, nothing gets shared.
Help me rock this launch…
Please support this book on HeadTalker.
2. Amazon Reviews
Finally, once you've finished reading the book, please take a moment to post your review for the book on Amazon.com — this is absolutely crucial for a new author. THANK YOU! Remember it needn't be a lengthy treatise or super profound, and you can always revise your review later.
Reviews are very important during launch week.
Read this brief write up if you need more info on How to Leave a Review.
Anything else? Shoot me an email at ryan@desktodirtbag.com
THANK YOU!