This article may contain
affiliate links
. If you make a purchase through these links, I will earn a commission at no extra cost to you. Thanks!
Unfortunately, Unconventional Guides is no longer in business and providing information about the world of travel hacking. Things change, the world evolves, information becomes difficult to keep up to date.
But, the good news is that I've put together a lot of really excellent resources about travel hacking for those of you who want to learn more.
As always, if you have any questions, just send me an email!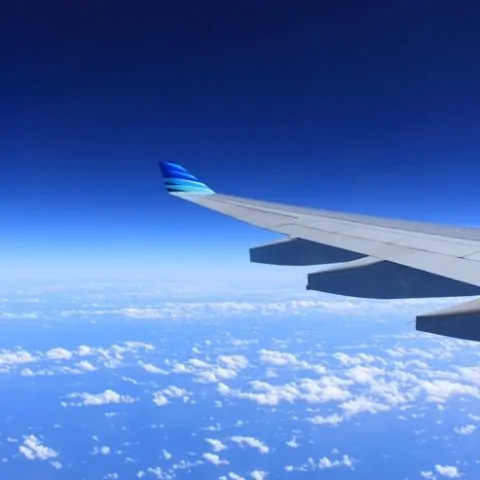 Get Started Travel Hacking
Travel hacking is quite simply the best way to reduce your travel expenses, travel on a budget, or even just to take a free vacation every year.
Tools
Travel Hacking Credit Cards
Stay Organized
Learn More About Travel Hacking
Instructions
You should already have a good handle on the fundamentals of personal finance, including not carrying a balance on any consumer debt before you get started. Free travel via travel hacking ONLY makes sense if you aren't paying high interest to get it! Review my article about conquering debt if you need it.
Identify your travel goals and timeline, including whether you are targeting free flights or free hotel stays to start with, what airline network best services either your local airport or your dream vacation.
Find the best credit cards for travel hacking that will help you meet your goals. I love the Barclay AAdvantage, Chase Sapphire, and Chase Marriott Rewards cards.
Apply for your new credit card before any big expenses (existing travel, electronics, auto repairs, taxes, etc) and put all of your recurring bills or other expenses onto the new card. Read more about credit card minimum spend tricks.
Put a note on your calendar 11 months from now about the upcoming annual fee, this will ensure that you can call to either cancel or downgrade the card before the fee hits if you want. I use Google Calendar for this.
Sign up for Mint.com (free) to track your spending on this new credit card to ensure that you meet the minimum spend. Mint is also a great way to help manage your personal finances in general.
Join Award Wallet to keep track of your points and miles across all loyalty programs to ensure that you don't forget about them and accidentally let them expire.
Keep maximizing your point earnings by joining airline dining programs, using the airline shopping portals, and double-dipping on points by buying gift cards for upcoming purchases.
Enjoy your travel hacking lifestyle and the ensuing free vacations! WARNING: it will make you NEVER want to pay full price again in the future.
Notes
I hope this helped you get started travel hacking! I know it can be confusing when you are just getting started, which is why I started writing so extensively about it!
If you have any questions about travel hacking, budget travel, or anything else shoot me an email at ryan@desktodirtbag.com.
(I love getting questions! That is how I get ideas for my blog posts and what to write about!)
Recommended Products
As an Amazon Associate and member of other affiliate programs, I earn from qualifying purchases.