This article may contain
affiliate links
. If you make a purchase through these links, I will earn a commission at no extra cost to you. Thanks!
If you're a traveler who loves to explore, look no further than New Zealand. It's a relatively small country yet it offers an abundance in the way of beautiful nature and majestic scenery – here are just a few must visit destinations in New Zealand where you'll be able to see this beauty for yourself.
Milford Sound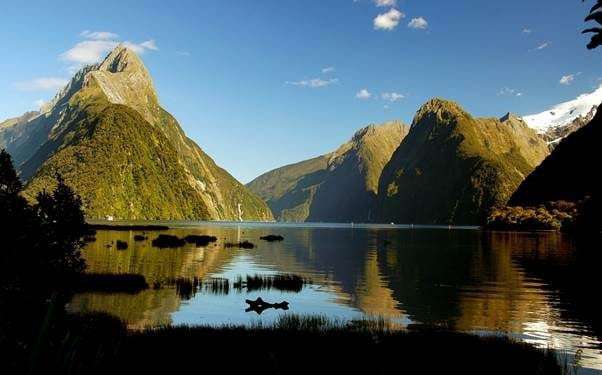 If you're looking for an equal balance of beauty and adventure, this is where you'll find it. Milford Sound lies at the bottom of New Zealand's South Island, its majesty coming into view as soon as you sail anywhere near it. In the center of it all stands Mitre Peak, the near-6,000ft mountain you're able to climb.
Milford Sound actually extends back into the Fiordland National Park, providing plenty of opportunities to explore the wilderness to your heart's content. But the main appeal is indisputably the sound itself, its serene waters and cascading waterfalls providing one of the purest moments of natural beauty in the world.
Queenstown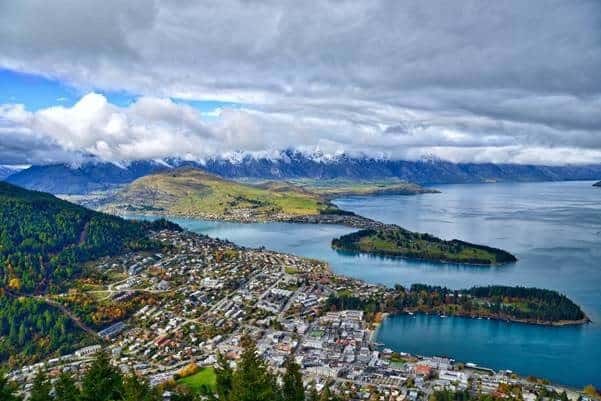 Head to Queenstown if you're looking for unadulterated fun and extreme thrills. There's no end to the incredible activities you can do here on the outskirts of the small South Island town – consider white water rafting upon the energetic Shotover River, or throwing yourself off of the country's highest bungee platform at Nevis Bungy.
Queenstown is renowned for its opportunities for adventure, so it's here you'll want to explore and take part in some once-in-a-lifetime activities. If you're wanting a quieter kind of exploration, head into the center of the town to feast on a world-renowned Fergburger – it's the only place you'll be able to do so.
Rotorua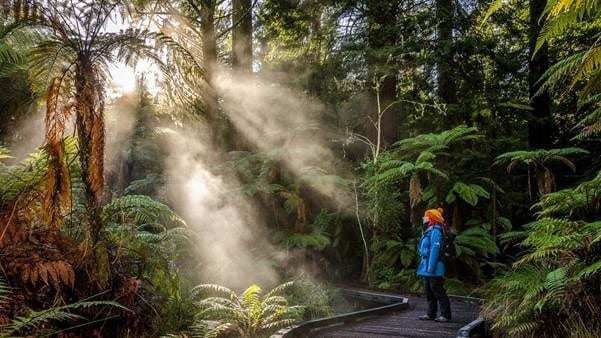 It's in Rotorua you'll find some of the world's most stunning and jaw-dropping geothermal activity. Audley details how the town's thermal parks have bubbling mud pools, geysers and mineral lakes open and ready for you to soak in, acting as natural spa treatments amidst beautiful scenery.
But that isn't all Rotorua has to offer. It's also here you'll find Maori culture at its most prominent, and you're welcome to head to a small village in order to see it at its purest. Witness traditional costumes, ceremonies and food that will give you a literal taste of New Zealand's rich history.
Aoraki / Mount Cook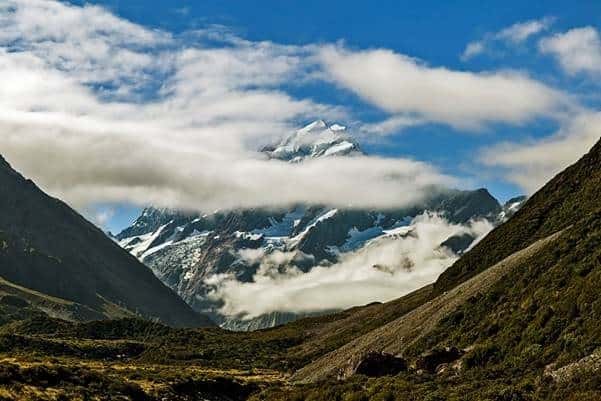 For unparalleled hiking opportunities, head to Aoraki / Mount Cook – it is New Zealand's tallest mountain, after all. There are a wealth of well-travelled tracks here to walk upon, all of which offer incredible views of the surrounding area and national park at the mountain's base.
Climbing the mountain itself isn't impossible but it takes some skill, so unless you're absolutely determined, you may want to leave it to the professionals. After all, Australian Geographic call it "one of the toughest climbs on Earth." But feel free to hike upon the best trails around the peak, including the Hooker Valley and Tasman Glacier tracks.
Tongariro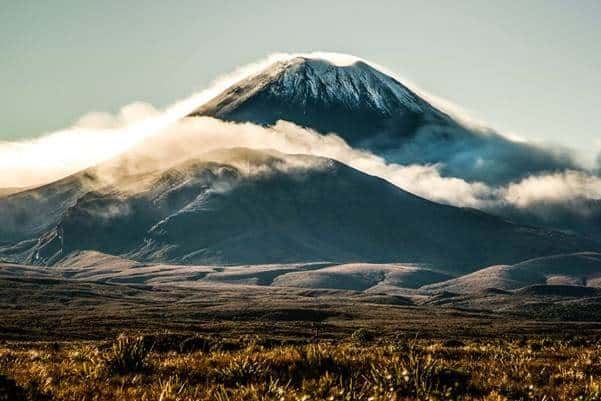 It's one of the most "raw" spots of nature you'll find in New Zealand – maybe because it isn't as green as the rest of the country – but Tongariro offers some exciting sights, the best of which being the three active volcanoes you're able to explore.
You also may recognize the area from the big screen, and that's because the surrounding area was used to film scenes from the Lord of the Rings and Hobbit movies. You'll feel like you're in Middle Earth as you traverse the landscape around the tallest mountain on the country's North Island.
Share This
Did you enjoy Must-Visit Destinations in New Zealand? Please take a moment to share it on Facebook, Pinterest, or Twitter. Thanks!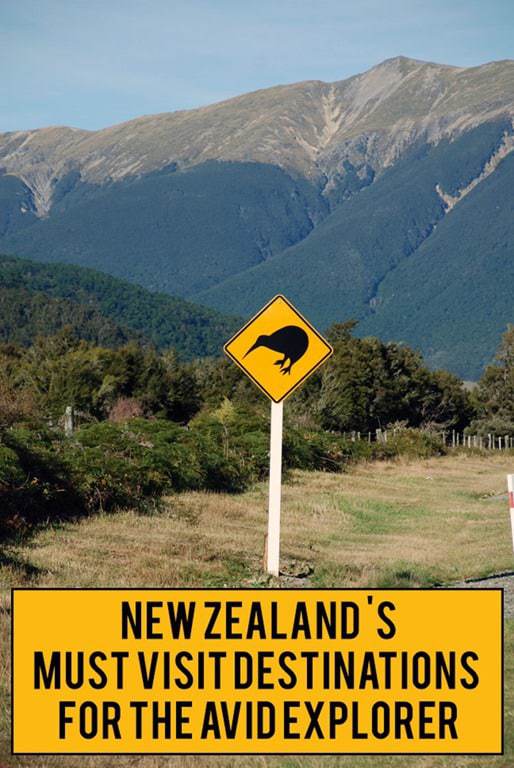 The following two tabs change content below.
Desk to Dirtbag is one of the leading budget adventure travel blogs online and is dedicated to helping its followers achieve their travel dreams through inspiration, information, and actionable steps. If you are new to the site, be sure to
Start Here
.
Latest posts by Desk to Dirtbag (see all)