This article may contain
affiliate links
. If you make a purchase through these links, I will earn a commission at no extra cost to you. Thanks!
Machu Picchu is a must visit if you going to Peru. It is, after all, one of the New 7 Wonders of the World! It can be confusing at times though to try and figure out how to get to Machu Picchu, especially since there are so many different ways to arrive.
Many people think that the only way to visit is with an expensive tour group or via the train, which absolutely isn't the case.
There is a myriad of ways in which you can get to Machu Picchu though, suitable for all sorts of different time frames and budgets, and also some that are better suited to avoiding Cusco altitude sickness which strikes so many tourists.
I'm going to try and break things down simply here so you can decide which way works best for you, and which method fits both your time and budget constraints.
First, a handy flowchart to help you decide and more details about each approach can be found below, along with estimated costs for each.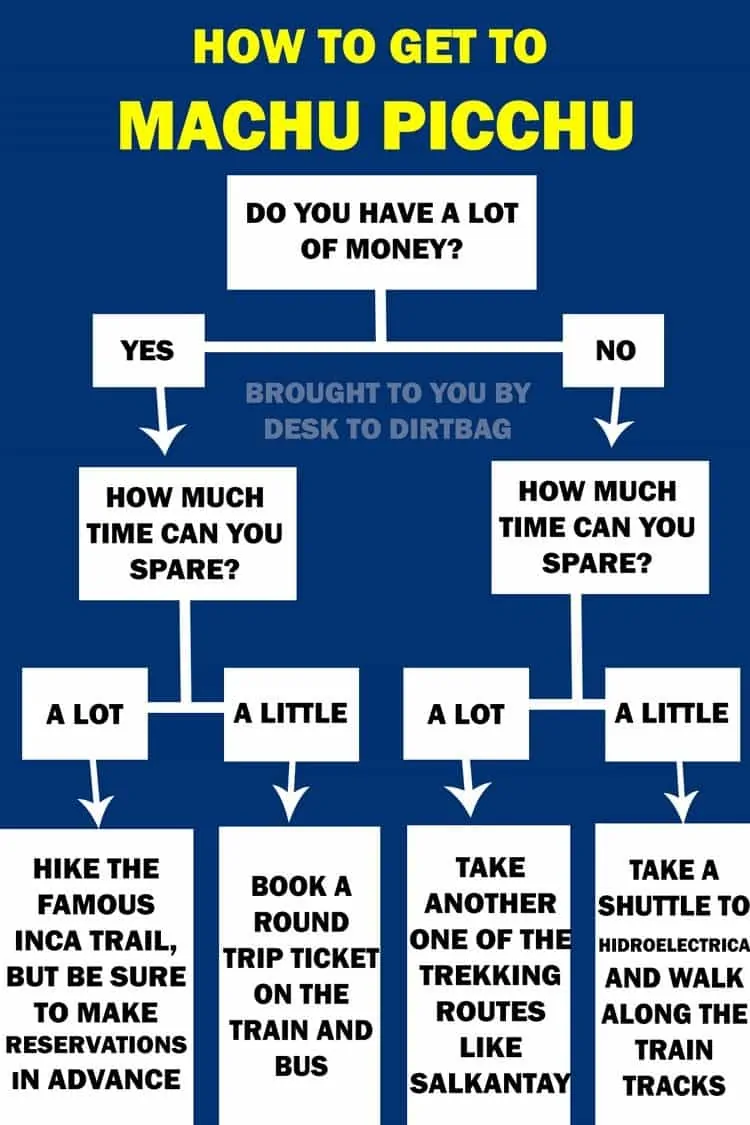 Lots of Money, Little Time
You can take the train from Poroy (just outside of Cusco) or Ollantaytambo to the town of Aguas Calientes for around $60-80 minimum one way.
It is said to be the most expensive train ride per mile in the world.
There are more elegant options in terms of train cars as well, which can cost upward of $400 – $700 for the relatively short ride if you want to truly travel in style.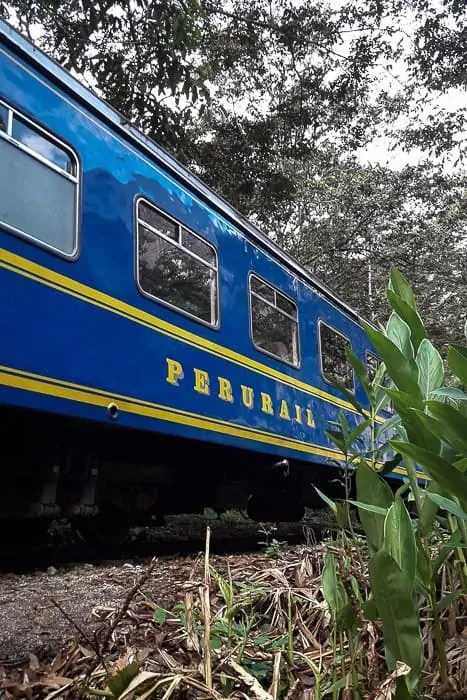 On Booking.com you can book an upscale hotel in Aguas Calientes for one or two nights, and take the bus round trip from the town to the ruins for another $24.
This method is the least physically demanding and is the quickest and most pain-free method to visit Machu Picchu. You won't even break a sweat until you start walking around the actual ruins.
Lots of Money, Lots of Time
Hike the Inca Trail, the traditional route used to access Machu Picchu. This is the most popular trek in South America and you will need to make reservations nearly half a year in advance.
In order to hike the Inca Trail, you must travel with a tour group. You cannot hike it independently.
The tour group will supply all the gear, food, lodging, and guides, but it can cost upward of $600 – $800 for the four to five-day trek.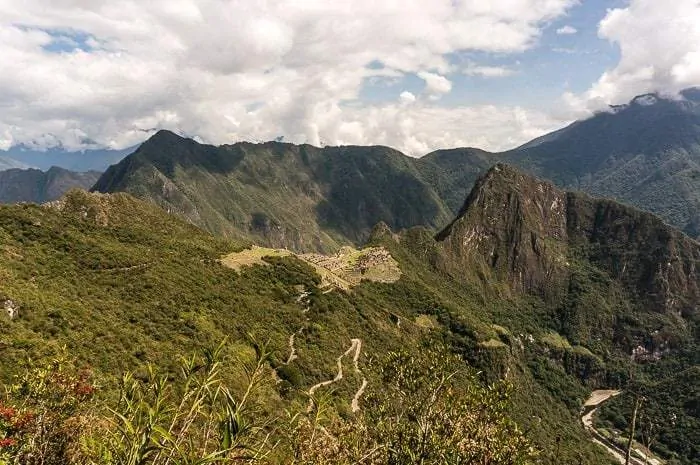 It is a classic route, but the quality of tours, group sizes, and even whether or not they supply the hiking group all varies widely. You will also need to factor in tips for porters and guides along the route.
As mentioned, reservations are essential, but if you couldn't book a tour, you may be able to go with a guided group along an alternate trekking route to Machu Picchu such as the stunning Salkantay Trek. Costs will be a few hundred dollars lower. You can also hike the Salkantay or other alternative routes independently (more on that in a moment).
Little Money, Lots of Time
Do the Salkantay Trek independently by carrying your own food and equipment. If you are traveling with camping gear (or decide to rent in Cusco), you can spend 5-7 days walking through the mountains that lay just south of Machu Picchu.
There are a number of other alternative trekking routes to Machu Picchu, including the Choquequirao Trek, Vilcabamba, or Lares Valley trek.
It is important to note though, that only the Inca Trail trek takes you directly into Machu Picchu along the trail.
Any other trail will end with you arriving in Aguas Calientes before the ruins by hiking along the train tracks from Hidroelectrica (more on that in a minute), or some even end with you taking private transport to Hidroelectrica or taking the expensive train from Ollantaytambo.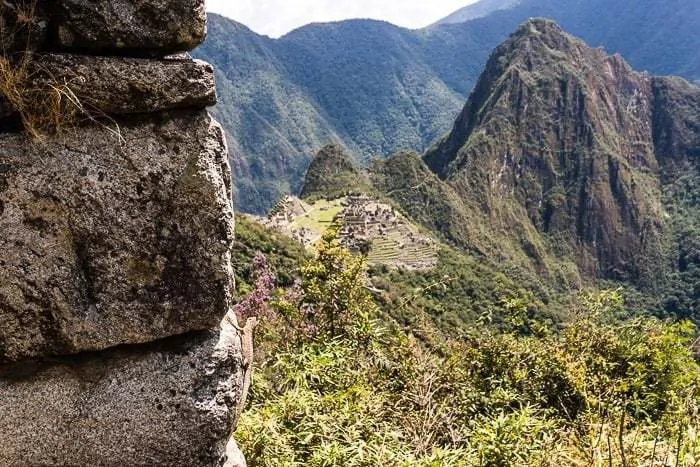 The Choquequirao and Salkantay treks appeared to be the most interesting to me, and finish along the train tracks to Aguas Calientes, unlike other routes.
In any case, any of the trekking routes beyond the Inca Trail can be done independently, with no special permits, reservations, or guide needed. Many routes pass through small communities, offering a glimpse of traditional village life, and all can be done for a fraction of the price of the Inca Trail, basically what it costs you for food and transport to/from the trek.
Many people finish their treks by returning to Cusco via train from Aguas Calientes, which is still pricey ($60-80 at the cheapest), but you can also return via van or private transport from Hidroeletrica for a cheaper rate (approximately $12) but that will take at least 6 hours.
Little Money, A Little Time
The most budget-friendly option for arriving at Machu Picchu is by taking the backroads via the Sacred Valley (Ollantaytambo) up through the mountain passes to Santa Teresa and on to Hidroelectrica (a seven-hour journey from Cusco).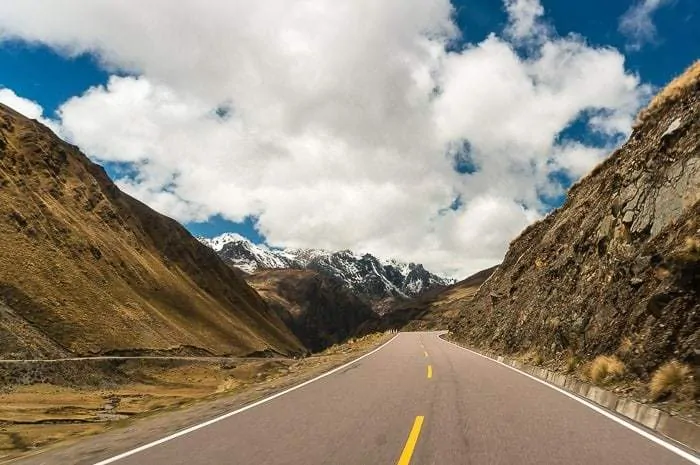 From here you can walk beside the train track for two and a half hours to reach Aguas Calientes and then hike up to stairs another hour or an hour and a half to reach the ruins of Machu Picchu.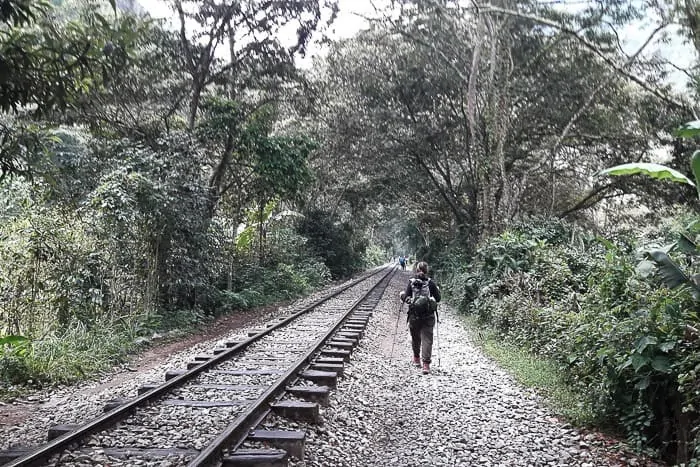 I would recommend staying in Aguas Calientes the night before the ruins, however. You can find budget options for around $15 per night for a private room.
If you aren't up for the walk or you just want to save energy for exploring the ruins and various points of interest in Machu Picchu, you can take a train from Hidroelectrica for $29 one way (half an hour), and take the bus up to Machu Picchu for $12 one way. Many opt for one way transport and then walk back down the steps for the return to Hidroelectrica.
For more detailed information, see How to Get to Machu Picchu on a Budget.
This is how we visited Machu Picchu, and what I would recommend if you aren't on an extremely limited vacation schedule. We had our own transport and it was fun to drive along the backroads to Machu Picchu.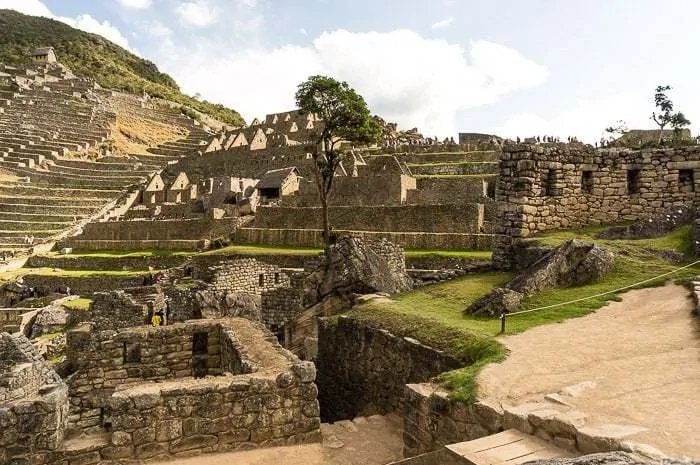 Visit Machu Picchu
So there you have it, these are the principle ways to visit Machu Picchu with prices ranging from $100+ dollars at the cheapest to $800 or even more.
Machu Picchu can be done on virtually any budget and within a variety of time frames. It all depends on what time amount of time and effort you want to put into the journey.
Traveling to Machu Picchu on your next trip? Book the perfect room on Booking.com today! If you plan to stay longer, I highly recommend looking for a place on Airbnb. And don't forget to purchase international travel insurance that will help protect you against illness, injury, and theft. I use and recommend World Nomads for its combination of coverage and affordability.
Wish you could travel more? Click here to grab my free resources for affordable, long-term travel.
Share This
Did you enjoy this post? Please take a moment to share it on Facebook, Pinterest, or Twitter.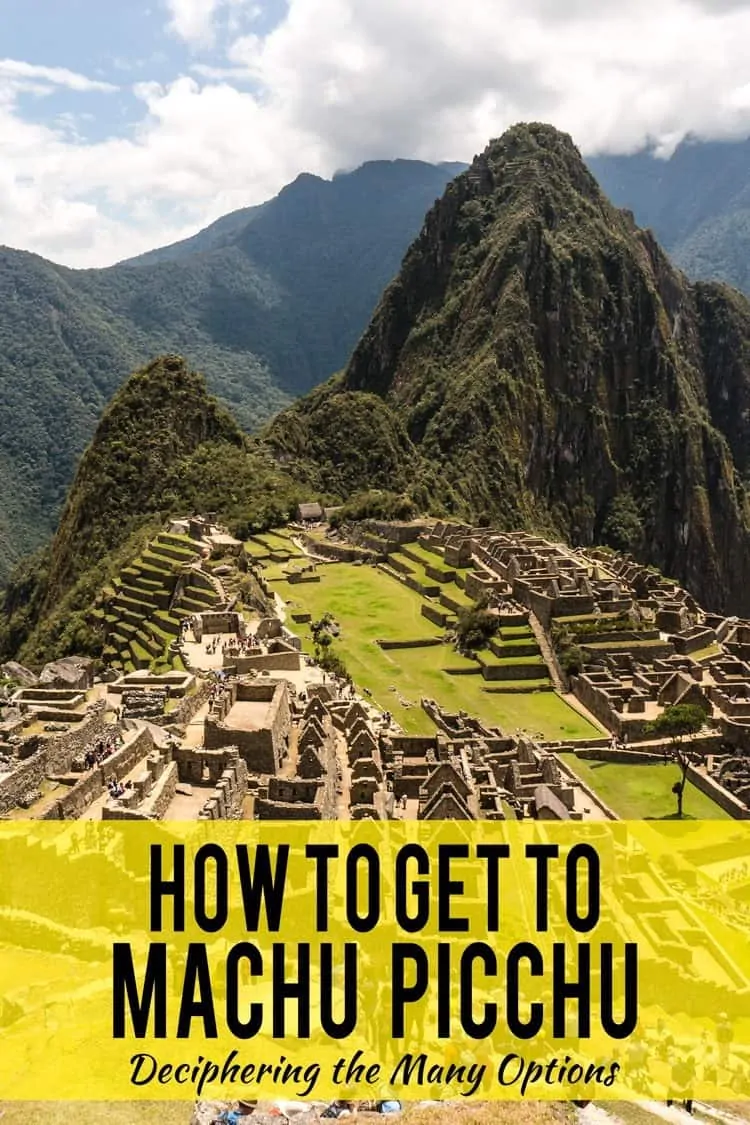 The following two tabs change content below.