Some articles on Desk to Dirtbag (and just what is a dirtbag, anyway?) contain affiliate links, meaning that if you make a purchase through these links, I may earn a small commission (at no extra cost to you!). Thank you for reading!
---
Photo Credit: McFotoSFO via Compfight cc
Paris may be known as the city of love, but Auckland is the 'city of many lovers,' at least according to the English translation of its Māori name, which is 'Tāmaki Makaurau.' In fact, many foreign colonizers and native tribes have fought over its territorial ownership for centuries.
Today, it continues to be one of the most sought-after destinations in the world, attracting both local and foreign travelers not to colonize, but to enjoy the beautiful west-coast surf beaches, dense rainforest and thermal springs, as well as blossoming wineries in the countryside.
The city also has high-rise building, where most economic activities take place. Last year, it was able to contribute $6.5 billion to the local economy after its busiest summer and record breaking tourism output. No wonder that it has been rated as one of the most livable cities in the world.
But, how to make the most out of your trip to Auckland? Let this post take you a travel guide on how to survive a great adventure in the city of many lovers.
Save Money with Free Services
The city offers plenty of free services that the most budget-conscious globetrotter will love.
Starting with the free Wi-Fi. No need to jeopardize your smartphones' security by unlocking the device to be able to use the local SIM card in the country, when reliable free internet can be used at McDonald's stores everywhere.
Commonly, travelers will jailbreak (for iOS) or root (for Android) their mobile devices, which voids the warranty of the gadget, creating a further problem in the long run.
Second, consider visiting backpacker bars during happy hours to save money on drinks. Going out in NZ can be expensive, but happy hour will save you plenty of cash by only charging you 5NZD per special drink.
Lastly, watch free cricket matches instead of buying expensive tickets for sport events. Although it may not be as thrilling as watching your favorite team/s battle, watching amateur teams play competitive cricket for free at Victoria Park during weekend still offers an exciting experience.
In addition, consider using the bus instead of renting a car, unless if you're going for longer trips, as it will save you plenty of cash, since link bus service stops at the top tourist spots anyway.
Decide Early On Where to Stay
There are plenty of cheap accommodation options to choose from for those vacationers in Auckland. The cheapest will be those dorm type that range from 20-40NZD, while getting a private double room will cost around 60-90NZD.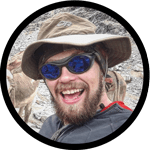 Wish you could travel more and more affordably? Click my face to grab a free guide and other resources that will show you can travel more affordably and find more freedom.
Outside the city center, you will find homestay hostels that also offer workshops and volunteering opportunities. There are also budget hotels in the city where you can get a private room for between 65-100NZD per night, but hotels outside the city can go as cheap as 40NZD per night.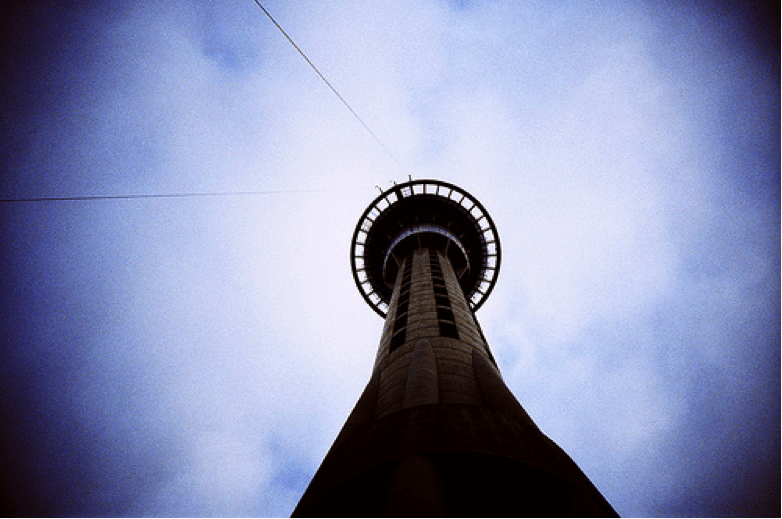 Photo Credit: Presty via Compfight cc
Get the Necessary Vaccinations
Auckland is known for the great outdoors, but nature can also be a home to plenty of viruses and illnesses that can be harmful to anyone, especially to children.
The best way is to get the necessary vaccination prior to leaving your home, as prescribed by your physician. Some of the suggested vaccinations of physicians for travellers will be for yellow fever, hepatitis A and B, DTap, meningitis, influenza, typhoid chicken pox, and rabies.
We all want to make the most out of our vacation, so make sure you are fit and protected before going on a trip. This is not only for those travelling to Auckland, but anywhere in the world. But, make sure to discuss with your physician if you are pregnant as some vaccinations are not safe for your baby.
Signup for Comprehensive Travel Insurance
It might help to also get a comprehensive travel insurance rather than rely solely on the ones offered by your credit card provider.
For starters, do not assume that your credit card automatically provides you with free coverage as a standard, as it is often offered with 'top end' cards that come with a higher annual fee than a standard credit card.
If your provider does offer travel insurance along with your credit card, here are some tips to get the right credit card insurance:
Ask these questions, 'Are all family members covered?' 'Does the policy provide enough cover for your valuables?' 'Which pre-existing medical conditions are excluded?' and 'What do I need to do to activate cover?' Consider as well if you will be getting any exciting card benefits, such as reward loyalty schemes and frequent flyer points.
For your travel insurance, I strongly recommend using World Nomads to protect you against illness, injury, and theft.
Although Auckland is not the capital of New Zealand, it is the most bustling city in the country. With plenty of destinations and travel activities to try, we are not at all surprised that you would want to visit the primary gateway of New Zealand.
Disclaimer: This is a contributed post.
The following two tabs change content below.
Desk to Dirtbag is one of the leading budget adventure travel blogs online and is dedicated to helping its followers achieve their travel dreams through inspiration, information, and actionable steps. If you are new to the site, be sure to
Start Here
.
Latest posts by Desk to Dirtbag (see all)