This article may contain
affiliate links
. If you make a purchase through these links, I will earn a commission at no extra cost to you. Thanks!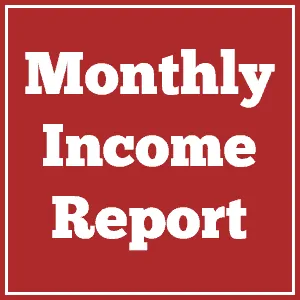 Here's the deal:
Time for another one of my monthly online income reports. I set the goal of earning $1,200 per month exclusively from my website and related projects by the end of the year.
You might be wondering why I share this:
These monthly income reports are meant to hold me accountable to both myself and my readers. They offer a glimpse into the nature of making money through a blog and other online endeavors, as well as my efforts to cover my expenses while traveling in the pursuit of becoming location independent.
On to this month's report…
August 2016 Income Report
Each month I report on what I did well as well as what I could stand to improve on from a financial perspective, as well as a blogging strategy perspective.
What Did NOT Go Well
Blog Posts
New blog posts have become few and far between. I even forgot to post an income report for July, whoops. I don't know that I'll get to it, but it was basically more of the same that's contained here.
What Went Well
Amazon Affiliate Sales
I had a record month for Amazon affiliate sales with nearly $500 in total. Far and away my best month ever.
It has to do with, I believe, the seasonal nature of many of my search results. People tend to be looking for climbing and camping stuff during the nice summer months, not so much during the winter.
So I fully expect this to be my high water mark for the year with Amazon sales, which then will probably dip back down as the year continues on.
I told you a few months ago that I incorporated Amazon ads, one of those little square boxes on the right hand column. Part of that increase is due to those ads.
They don't earn much, only about $1 per day, so that contributed about $30 to that total from Amazon.
It pays for a few coffees at least, and I think the ad is too intrusive. Do you?
Work on the New Book
I've been hard at work, writing almost every single day on the new book about my road trip through the American West and the adventures and misadventures that took place.
This will not be a how-to travel book, but is more of a travel memoir in the vein of other popular travel books you've probably read.
I could also REALLY use the help spreading the word, please take a minute to share the book, and consider joining the launch team (you'll get a free advance copy).
Full Income Report
-$472.43 – Amazon Affiliate Sales
-$48.02 – Big Travel, Small Budget paperback sales
-$34.30 – Big Travel, Small Budget Kindle sales
-$29.58 – Unconventional Guides
-$24.44 – YouTube Videos
-$1.15 – REI Sales
TOTAL = $609.92
GOAL = $1,200 per month
50% of goal covered
What Else is New?
Freelance Work
I've picked up a bit of freelance work again as well. And we got back into Airbnb hosting after not really bothering for the past few months, which helped with this past month's rent immensely.
Neither of those amounts are reflected in the income report here, because these are more about income based on this website. But the Airbnb hosting in particular, as I discussed in Big Travel, Small Budget, was a huge help in making ends meet here.
You can get a $50 bonus for hosting your extra room or apartment on Airbnb.
Kittens
We've been taking care of our little foster kittens, but they've started to take them away now as they reach two months old and go on to their permanent homes. We've still got one kitten at the moment, but it always sucks when they take them away… 🙁
Medellin is Booming
Things are really booming here in Medellin lately, and I'm loving it. There's a brand new French cafe that opened just a few blocks from my house here in Laureles and where I've been spending a lot of time working.
Then Starbucks just went and opened their first store here in Medellin which is pretty cool, although it's not convenient to me whatsoever. I went there the other day and there was a line of 40 people stretching out the door.
If you've never considered visiting Medellin, I would highly encourage it!
—
That's all I got for you this month.
Are you following me on Instagram or Facebook? Be sure to do so, if you want to get the latest.
If you found this post interesting or insightful please don't forget to Like it, Tweet it, or otherwise spread the word among your social networks. Cheers!
As always questions, comments, and feedback are extremely welcome.
The following two tabs change content below.