This article may contain
affiliate links
. If you make a purchase through these links, I will earn a commission at no extra cost to you. Thanks!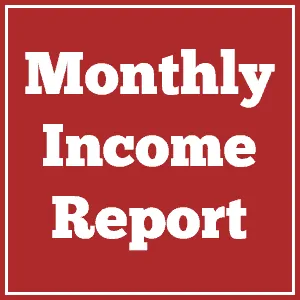 Here's the deal:
Time for another one of my monthly online income reports. I set the goal of earning $1,200 per month exclusively from my website and related projects by the end of the year.
You might be wondering why I share this:
These monthly income reports are meant to hold me accountable to both myself and my readers. They offer a glimpse into the nature of making money through a blog and other online endeavors, as well as my efforts to cover my expenses while traveling in the pursuit of becoming location independent. On to this month's report…
September 2016 Income Report
Each month I report on what I did well as well as what I could stand to improve on from a financial perspective, as well as a blogging strategy perspective.
What Did NOT Go Well
Blog Traffic
With the end of summer came a decline in my blog traffic. The difference between August and September was about 5k visitors less, or about a 12% drop. That is due to the seasonal fluctuations that I see with my website where the bulk of traffic comes in the summer time when people are looking for camping, climbing, and road trip stuff.
Now everybody is starting to tuck in for fall and getting ready for winter… Not me though, it's always spring in Medellin.
Amazon Sales
With the dip in traffic, that also meant a dip in Amazon affiliate sales. I went from a record high last month to back to normal again.
It's still a fair amount, so I'm not complaining too much.
What Went Well
Social Media Growth
I finally passed 4,000 likes on Facebook the other day, which is a pretty amazing thing really.
This whole thing started off as a little nothing side project and this website has grown into so much more.
I'm pretty close to passing 5k followers on Instagram as well, though that still might take awhile to pass. I'm posting photos there at least every day, so give me a follow if you aren't already.
Pinterest
I've also been really working on my presence on Pinterest over the past month as I've started to realize the power of the platform to drive traffic back to this website.
Pinterest is my #2 non-Google traffic source right behind Facebook, and sometimes even exceeds Facebook on some days.
I've been able to grow my followers 4x over the past month (though I only had about 150 to start with) and I'm confident that continued growth is coming. The best part about Pinterest is the traffic is evergreen, unlike Facebook in that it will continually bring visitors to the site and not just disappear.
In order to grow the account I've been more active and am using a tool called Tailwind to schedule out updates and find Pins in bulk. If you're at all interested in using Pinterest, I'd recommend giving it a look. You can claim two months of their Plus account for free with my link.
If you are active on Pinterest, I've also got two group boards (one for truck camping and one for outdoorsy stuff), so shoot me an email if you'd like to collaborate.
Work on the Book
The first draft of my book the Road Always Leads West has been completed! It clocked in around 78,000 words, so more than double Big Travel, Small Budget.
Now begins the tough part of going back through and editing the book. I'm going to be looking for a number of people to read the advance copy of the book… Would you be interested?
Shoot me an email at ryan@desktodirtbag.com
I could also REALLY use the help spreading the word, please take a minute to share the book, and consider joining the launch team (you'll get a free advance copy).
I'm getting some custom, hand-drawn maps made for the book as well, check out the overview map! I'm liking the look: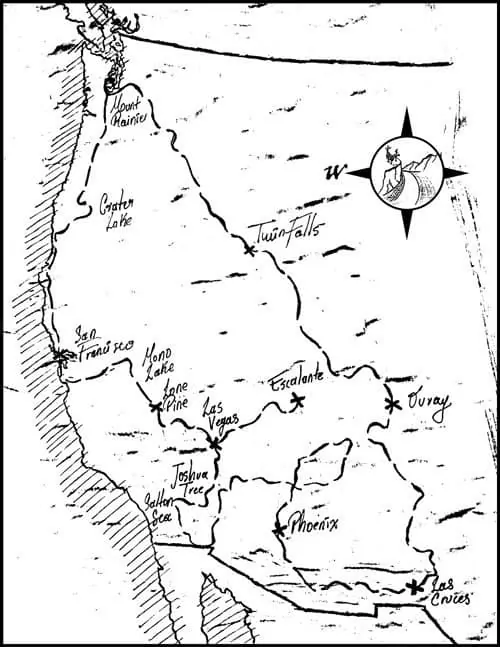 Full Income Report
-$304.28 – Amazon Affiliate Sales
-$41.56 – Big Travel, Small Budget paperback sales
-$44.59 – Big Travel, Small Budget Kindle sales
-$29.69 – YouTube Videos
-$4.20 – GO OUTSIDE t-shirt
TOTAL = $424.32
GOAL = $1,200 per month
35% of goal covered
What Else is New?
Freelance Work
I've picked up a great new freelance gig doing a bit of social media manager work, mixed with writing and WordPress management. It's just a handful of hours per week, but the pay is pretty good, and it is consistent income, unlike the fluctuations of passive income as seen above.
Puppies
We are foster caring two little puppies that were rescued from a farm here in Antioquia. They are quite adorable and looking for a good home, so if you want a Colombian puppy or know of anyone who does… Just look at them: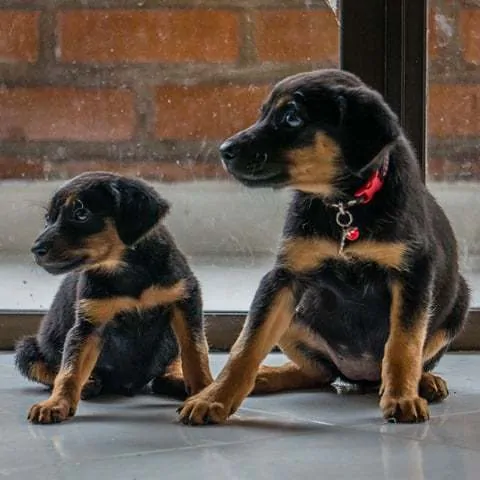 Aww.
Our little kitten Geronimo finally left us after three months to go to his new home. It was definitely sad to say goodbye. He was an awesome cat and I was even right there when he was born.
That's the tough part about fostering little animals, is when you've got to say goodbye.
---
That's all I got for you this month.
Are you following along on Instagram or Facebook? Be sure to do so, if you want to get the latest.
If you found this post interesting or insightful please don't forget to Like it, Tweet it, or otherwise spread the word among your social networks. Cheers!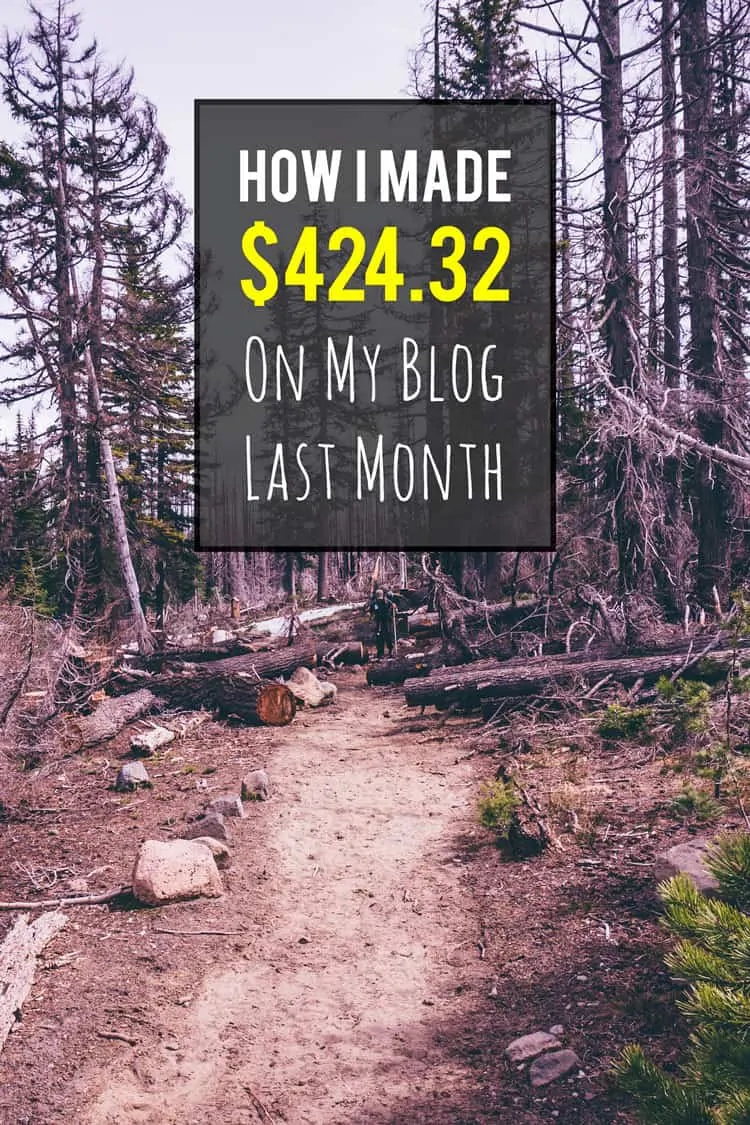 As always questions, comments, and feedback are extremely welcome.
The following two tabs change content below.