This article may contain
affiliate links
. If you make a purchase through these links, I will earn a commission at no extra cost to you. Thanks!
Staying in a hostel… there is always a first time for every budget traveler. Whether you are a frequent flier or a first timer abroad, hostels make for an excellent place to base yourself when exploring a new area, offering a great combination between affordability and fun. But if you've never stayed in a hostel, you might have a lot of questions, like whether or not if it is safe staying in hostels or whether you'll be comfortable. And you might have heard of the hostel culture and wondered if it is only for party people or the younger crowd?
Well, let's break down some facts and myths when it comes to hostels and give you some great travel tips with these 10 things you need to know when staying at hostels for the first time.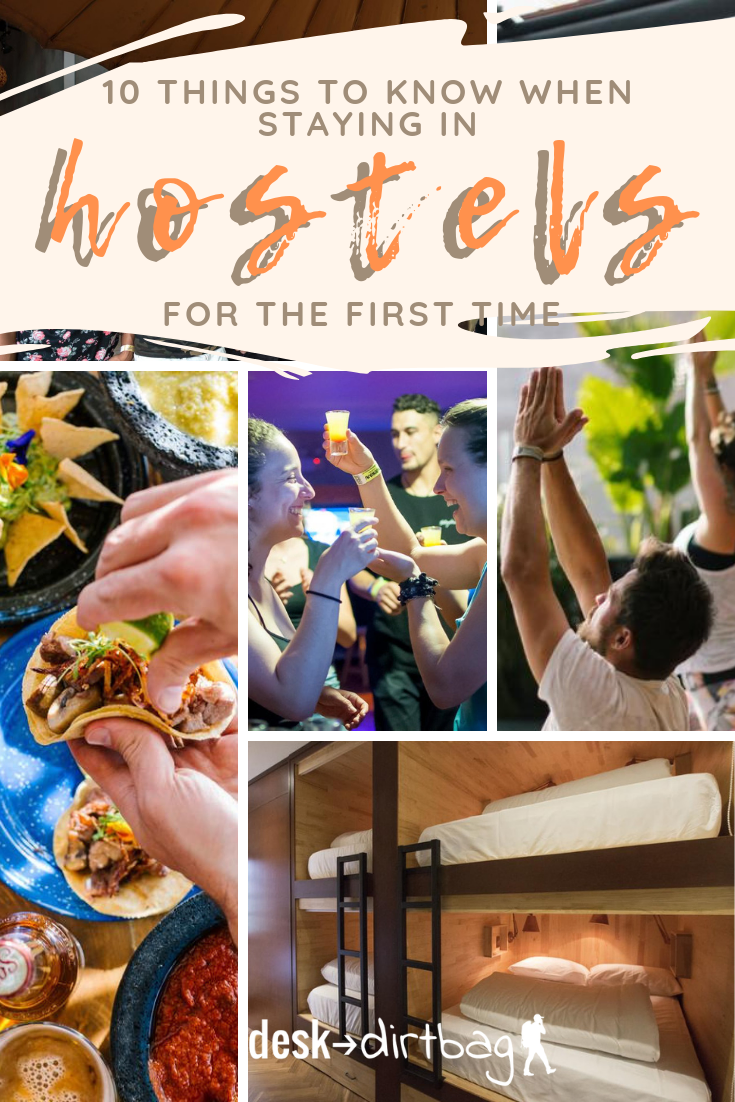 First, What is a Hostel Anyway?
A hostel is a shared accommodation at a very low price point (compared to hotels) commonly offered to a specific group of people like students, backpackers, young couples, and budget travelers (a.k.a. dirtbags, like me!). Instead of getting a room to yourself, you'll get to share the room, bathroom, and the other amenities like kitchen and lounge with other people.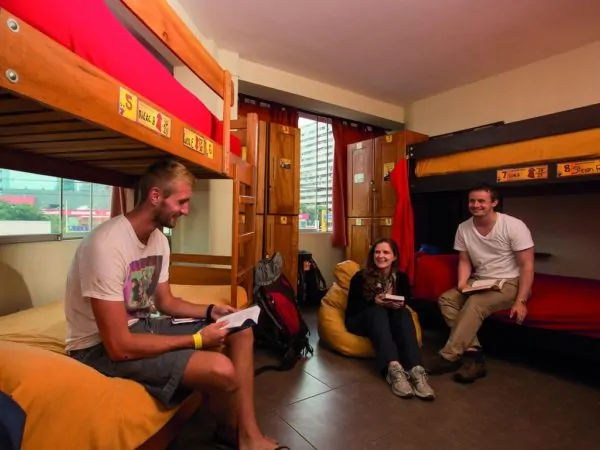 Compared to a hotel, hostels offer both more and less… They offer more in the way of certain amenities like access to a kitchen (great for saving even more money), common areas, and social opportunities, and they offer less in the way of privacy and luxury (although not all hotels are luxurious, of course).
Lots of people opt to stay at hostels and not only because they are usually the cheapest paid lodging opportunities (some are as low as $3/night), but because they have become the place to meet other travelers and like-minded souls. Although there are different vibes in every hostel like party hostels and boutique hostels, there is one thing in common in all these hostels – the desire to get to know new people and socialize with other travelers.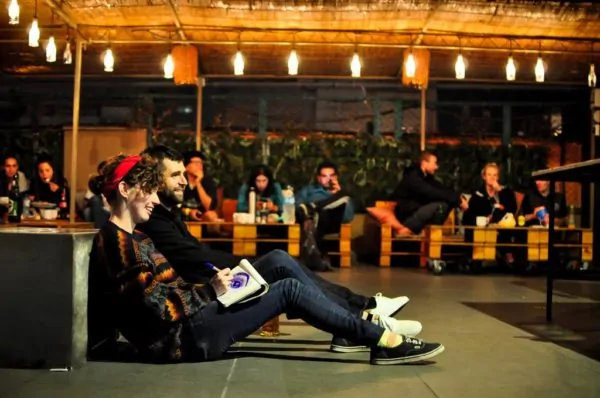 Just a fair warning or reminder, do not expect too much from these budget accommodations, but there are some true gems out there if you can do your research about the best hostels in a given area. Sometimes you may be surprised about all that they have to offer, and you'll be able to find the kind of environment best suited for you (whether that's peace and quiet or an all-nighter party vibe).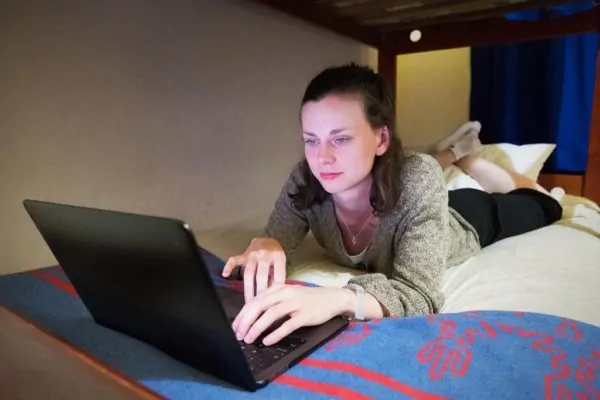 Pro Tip: Always check out the independent reviews of fellow hostel stayers in popular booking sites like Booking.com and HostelWorld (my two personal favorites).
Anyway, as a first time hosteler, I know you are eager to know more about staying in hostels and what is hostel etiquette, so let's get on with the things you need to know when staying at hostels for the first time.
Find the Perfect Location for You
Location Location Location! Just like any other piece of real estate, this is an important aspect of any travel plans. As a newbie in hostels (or maybe to travel in general), you should know first what you would like to do or where you would like to go to a specific city. I think you would agree with me that the accessibility of the hostel to the places you want to visit and explore should be a prime consideration.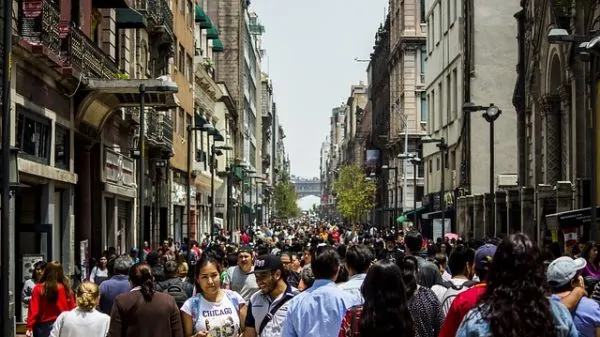 As a first-time visitor of a new city, you would probably want to base yourself in a location that would be in walking distance of the city center and main tourist attractions. This will give you a good introduction to the place and you can then decide where to head next.
While you may pay a little more for a hostel in the center, it may actually be cheaper in the end for you because it is easier to explore on foot (my favorite way, especially on those free walking tours), get to public transportation, or possibly even hail a cab or rideshare service like Uber (fares will be less, at least).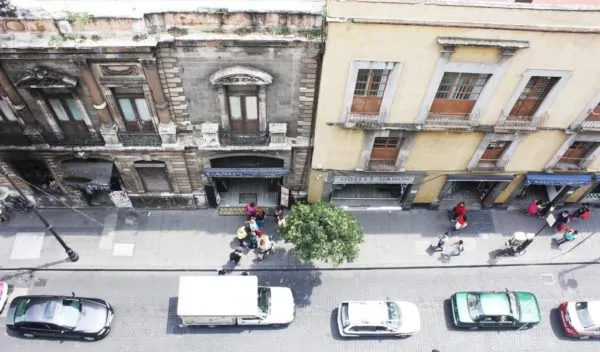 Staying in the outskirts of the city might be cheaper but you have to factor in the daily expenses of transportation going from one place to another. The outskirts may also mean that simple things like grocery stores are a little harder to get to.
Your first homework assignment for a new city is to research the top things to do and the best locations to stay in a given city, which will then inform your decision about the best hostel(s).
If you ever plan to go to Lima, then choose the #1 Pick for Best Hostel in Proximity to Tourist Attractions in Lima: 1900 Hostel — see more in this guide to the best hostels in Lima.
Get to Know the Kind of Hostel for You
You should also have an idea before booking what kind of person you are and the corresponding type of hostel… Do you prefer the party atmosphere, sociable but not rowdy, chill, working, or peace and quiet?
At the beginning of this article, I mentioned that there are different vibes that certain hostels offer. Some are party hostels; some are peaceful and quiet; some are open to digital nomads who are working or studying in the area. The bottom line is that one person's "best hostel" may be another's idea of a terrible time.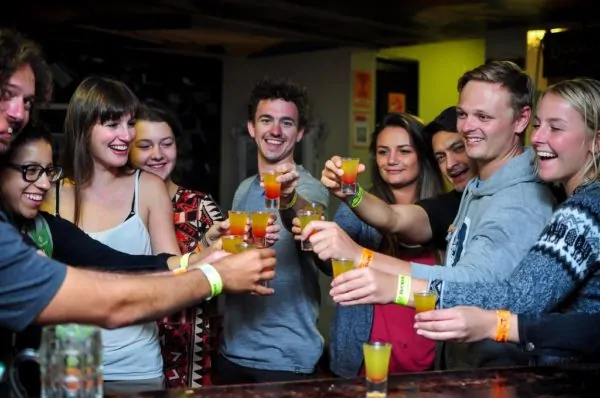 I may have grown out of that phase, but I really don't want to stay in a hostel with the bass bumping until three in the morning and have to wake up to sticky beer floors. But that may be your thing, and that's totally cool!
You probably already intuitively know which hostel fits your personality or maybe you want to break out of your typical scene and try new things (also a primary motivation for travel), which can help you decide what type of hostel to book. Most hostels brand themselves as a party hostel or a surf hostel or whatever, but in any case, you can also see it in their write-ups or reviews to get an idea of the vibe.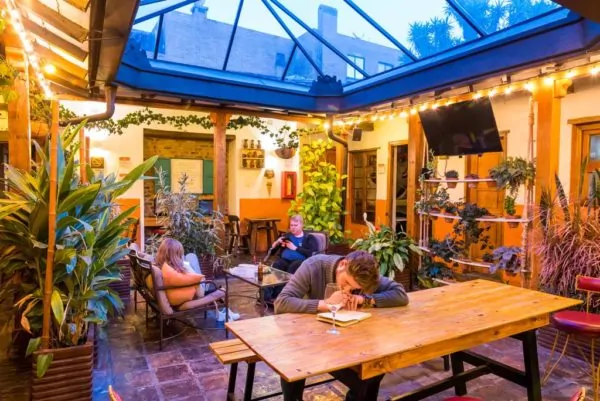 Pro Tip: Try to read at least some of the many reviews which will give you some great knowledge from the ground. Don't be bothered with the one or two negative reviews and instead weigh the collective weight of the good reviews.
Most sites use a rating scale on a 10, and I'd consider anything over an 8 to be pretty good, if it is in the low 7s or below, I'd be looking elsewhere. You should also consider the number of total reviews because an 8.9 average from 789 reviews definitely ranks higher than a 9.5 from just 5 reviews.
So how about taking a fun vacation in Bogota, Colombia? Choose the #1 Pick for Hostel which is Most Peaceful and Quiet: Hostal Casa Cubil — see more in this guide to the best hostels in Bogota, Colombia.
Don't Forget the Basics
Safety, a sense of privacy, cleanliness, and comfort are what I would consider the basics or fundamentals of a hostel, which should be a given (but aren't always). Like booking a hotel, you also look for these four basics. Just because hostel rooms are shared accommodation does NOT mean that you should ignore these important things in the name of saving a dollar.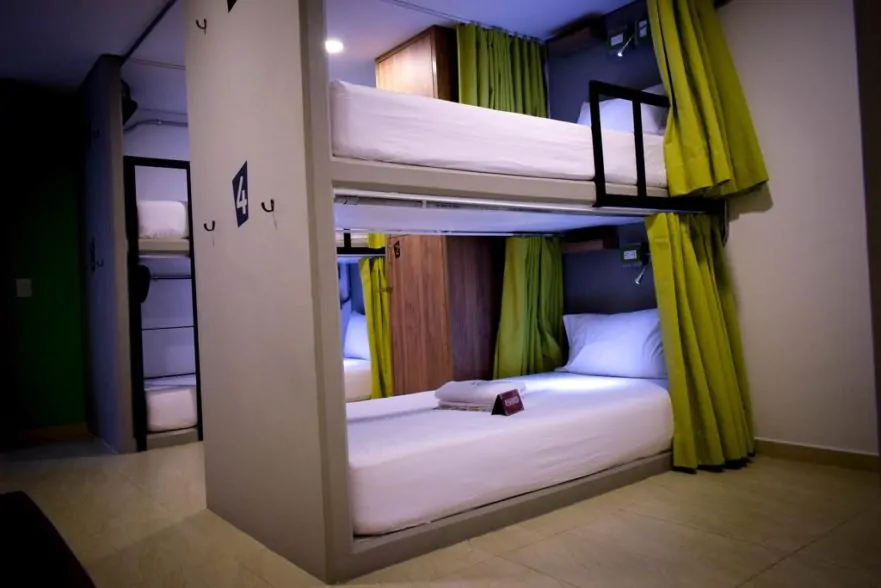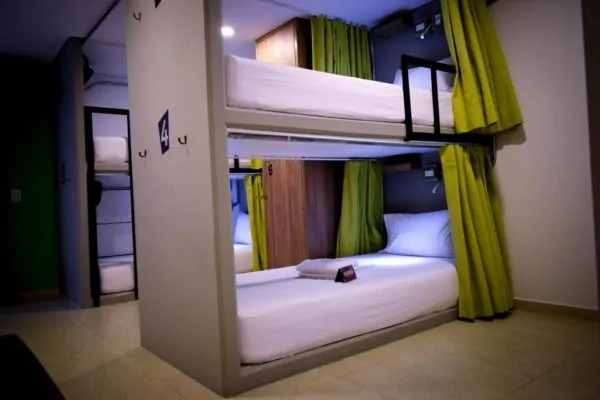 While you should not rely solely on the pictures, at least they will give you an idea of how the sleeping pods or bunk beds are like. Most hostels offer bunk beds in dorm rooms but there are now single beds offered in dorm rooms.
Some boutique hostels provide single rooms with privacy curtains and it does feel like you have your own room, just smaller. Hey, that is more than acceptable for $15/night, and honestly, that little curtain does wonders for feeling like you've got some semblance of privacy in shared accommodation situations.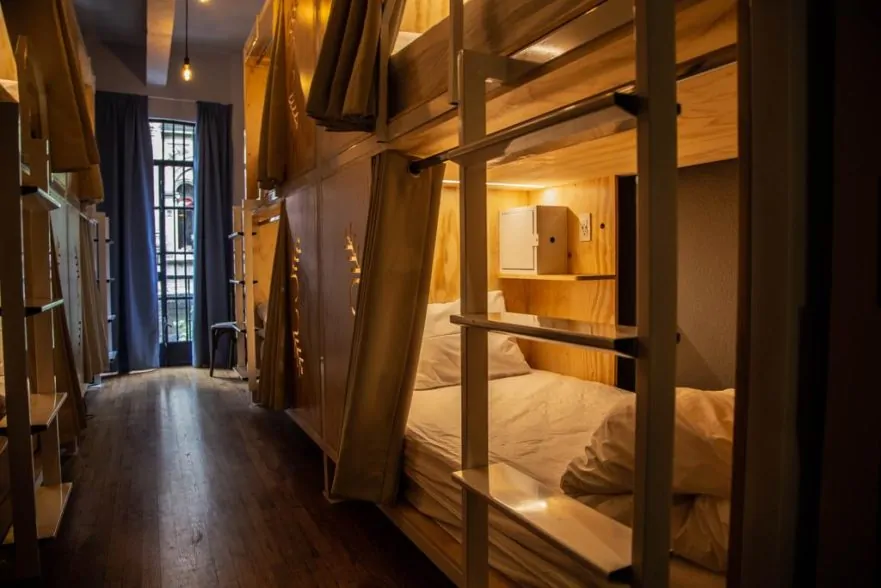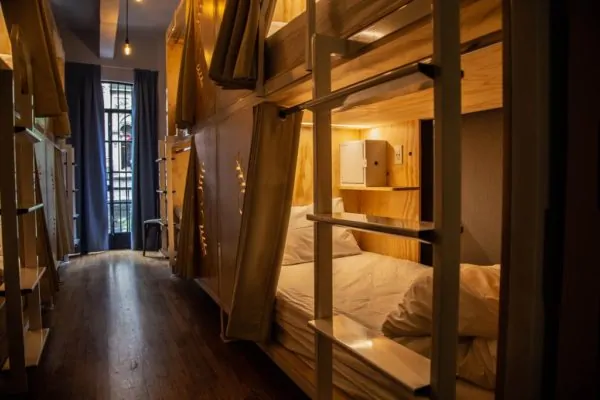 If the hostel you like is offering bunk beds, you can often indicate in your booking if you prefer the lower or top bunk (though some hostels cannot guarantee this, at least they know your preference).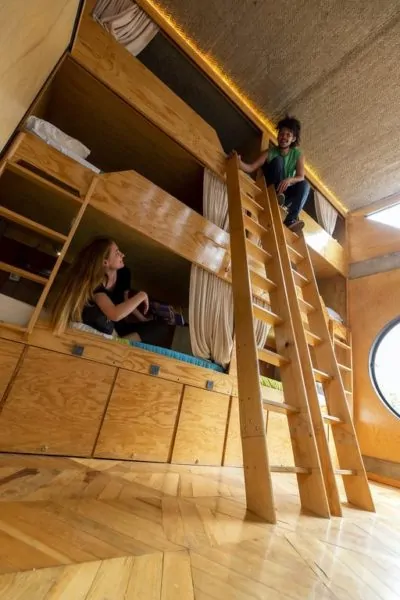 Also, you should always consider the number of people staying in the room. There are 4-bed dorms to as big as 36-bed mixed dorms in many cities (which is crazy!). Personally, I'd rather lean toward paying a few dollars more for the 4-bed dorm rather than the 12-bed dorm, as you're almost guaranteed to get a better night of sleep.
Most hostels have a mix of bed-number rooms, so I usually opt to pay a few dollars more for fewer beds… I've even had situations where I've been the only person in a four-bed dorm, essentially giving me a private room for a night or two.
For women travelers, you can opt for female-only dorms if you feel uncomfortable in mixed rooms. For larger groups, my suggestion is for you to find a room that you can all occupy together.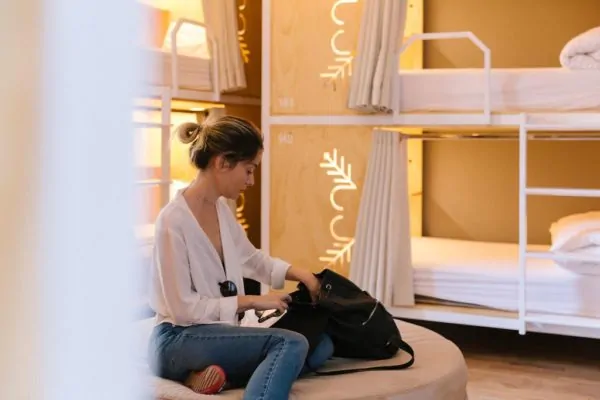 Finally, I will also just note that many hostels also have private rooms available (with both private and shared bath) which is great for couples or close friends (there are often single or 2-bed rooms) and with prices that work out to be pretty similar to the dorm rooms on a per person basis.
Having a private room in a hostel is my preferred way to travel now, as you still get the hostel vibes and amenities (like the kitchen) with a bit more privacy.
For example, if you are a solo woman traveling across Mexico City, then choose the #1 Pick for Best Hostel for Women Travelers: Hostel Be Condesa — see more in this guide to the best hostels in Mexico City.
Bring Your Own Stuff
Since hostels are budget accommodations, most do not offer toiletries or other little freebies that hotels do. Most hostels do, however, provide fresh linens and towels (although some charge for towels) but shampoo, conditioner, and shower gel are not usually a part of the package.
Pro Tip: Always use shower sandals! These are a must-bring in your travel kit unless you are keen to risk acquiring some foot disease (you don't want that right?).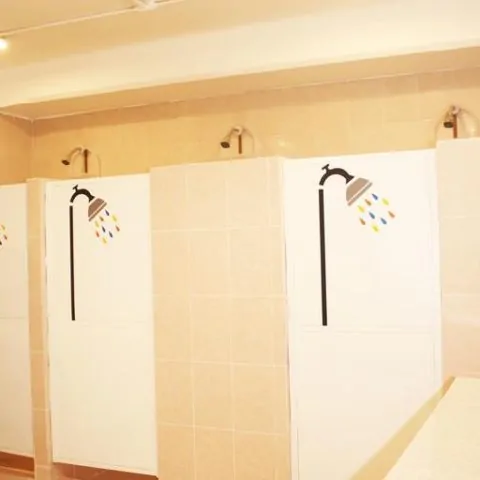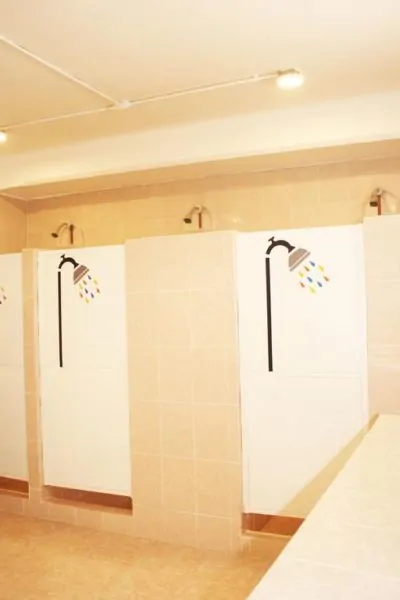 You should always try to come ready with these sorts of bathroom essentials because you might not have time to quickly find a convenience store or a supermarket near your hostel where you can purchase these (or you'll lose your precious vacation time searching them out).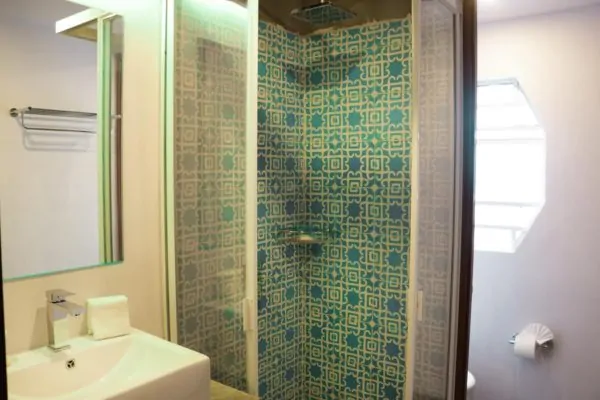 Don't forget to bring earplugs and eye mask too. You'll be sharing a room with other people, so you can't expect a room with zero noise or lights coming on. If you need to sleep early, then putting in earplugs helps especially if you are booked in a more social hostel where noise is inevitable.
Be Considerate of Others
As much as you don't want to be bothered, neither does your roommate or bunkmates. Be considerate of your roommates because a good night's sleep is very important to everyone especially while traveling. Most of the time you are exhausted from the day's activities and you want to rest well at night to make the most of your next few days too.
If you are getting home late, try to be discreet and don't turn on the lights after midnight. You can use a tiny flashlight (I keep a small keychain light) to go around the room or use the reading lights installed in your sleeping cubicle or bunk bed. Try to avoid staying up super late, because you never know if the person on the next bed over might have an early scuba diving trip or some other amazing activity and they need a good night's sleep.
Avoid packing your things in plastic as it creates a lot of noise while you are packing/unpacking, no matter how quiet you try to be. And please, don't torture your roommates by packing up your bags late at night or super early in the morning – prep as much as possible before bedtime and have everything ready to grab and go out into the hall or social area if you need to organize or pack at odd hours.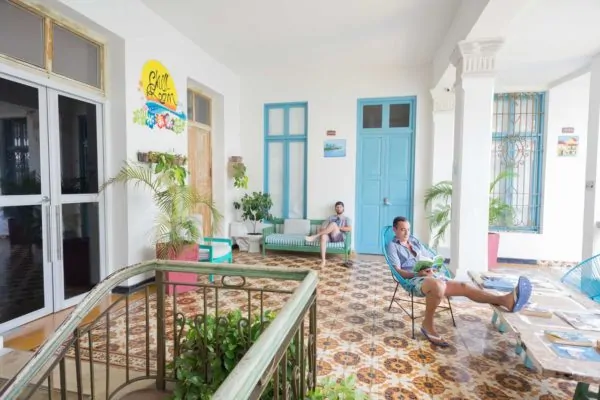 While this should be obvious, in my experience it definitely isn't, so if you need to talk to someone over the phone, do it in the shared lounge so as not to disturb anyone sleeping or trying to rest in the room. Whether it was from a big day of activities, hard night of partying, or big days of travel, it isn't unusual that someone may want to take an afternoon siesta in the dorm.
Again, the hostel experience is better for all, including you, when travelers are mindful of their actions in these shared accommodations. Be considerate and you will be rewarded with good karma for the rest of your travels, and maybe you won't have to sit next to the crying baby on the airplane.
If you are in Cartagena and want some peaceful sleep, then choose the #1 Pick for Most Peaceful and Quiet Hostel in Cartagena: The Clock Hostel and Suites — see more in this guide to the best hostels in Cartagena, Colombia.
Hostel Safety and Security
Be mindful of your things when staying in hostels… While the vast majority of your fellow travelers are honest, you're bound to run into a bad apple sooner or later, especially the longer you travel. This means you should never, ever leave your most important personal things like wallet, passport, or your expensive gadgets lying around. Most hostels provide a locker and some even offer a safe box for your valuables. Use it.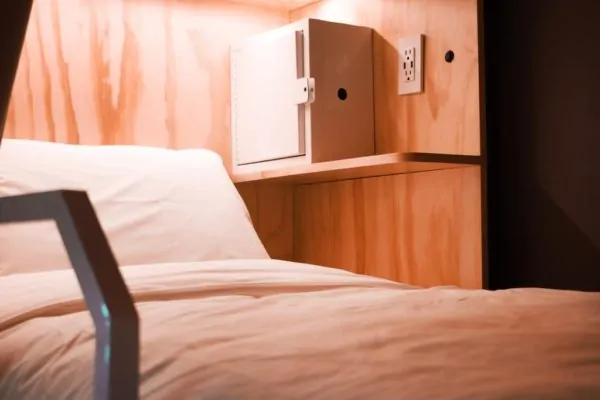 Most hostels ask the guests to bring their own lock (be sure it is a combo lock rather than a keylock, trust me) for safety reasons, meaning that only you have access to what you've stored. And remember, under the bed is not considered a locker thus it is not safe at all!
Also, some hostels provide guests with security passes to make sure that only the booked guests are allowed to go in the property. These types of security features in modern hostels offer up a great peace of mind. You wouldn't want other non-guests hanging around in the game room, would you? Well, you definitely wouldn't want non-guests wandering into the dorm rooms and snooping around to see what some traveler left out to steal, even if it's just a cellphone charging.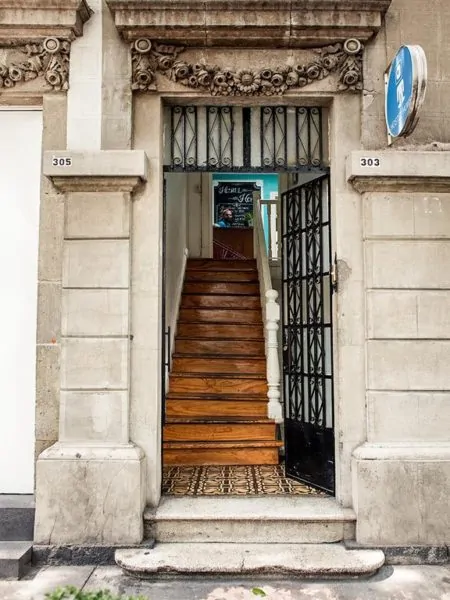 Beyond the padlock for lockers, I also employ the use of a small cable lock (like this snowboard lock) so I can lock the closures shut on my pack/bags and lock them to the bed frame – I also use this lock through my travels, even to lock my bags to a chair while I sleep in the airport.
Keep an Eye Out for Extra Perks
It used to be that hostels were just run-down old houses with creaky dorm beds and a dingy kitchen, but because of the popularity of budget travel, hostels, and the hostel culture, so many hostels are competing with another now which leads to some pretty amazing amenities for travelers.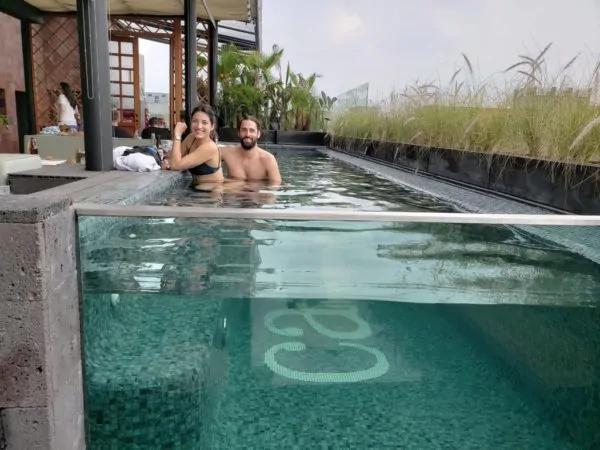 Some properties may now feature a lap pool, a jacuzzi, rooftop bars, a game room, or whatever tickles their imagination to add to their property (Netflix is good and PS4 or Xbox is a plus too!). It will be most welcome to all of us dirtbag budget travelers that you also get free use of any (or all!) of these amenities in your budget accommodation.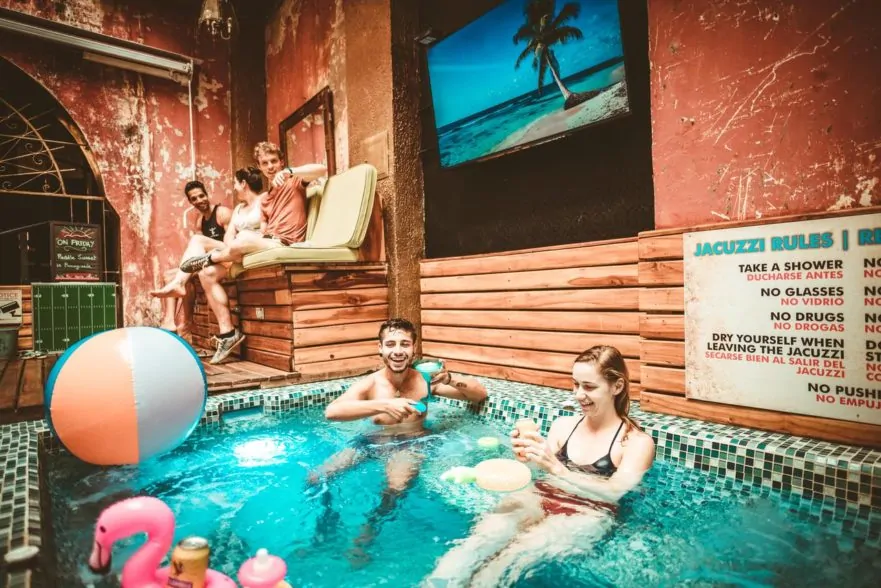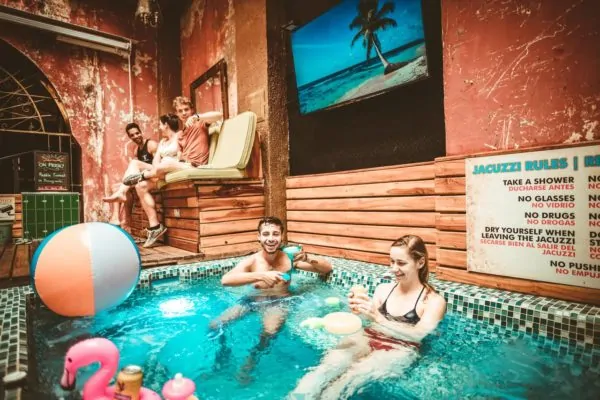 I've seen cheap hostels which offer amenities that rival that of much more expensive hotels and certainly blow away basically any budget hotel… Some hostels are, dare I say, destination locations which were built with travelers in mind, rather than just crammed into some old house to try and make a buck.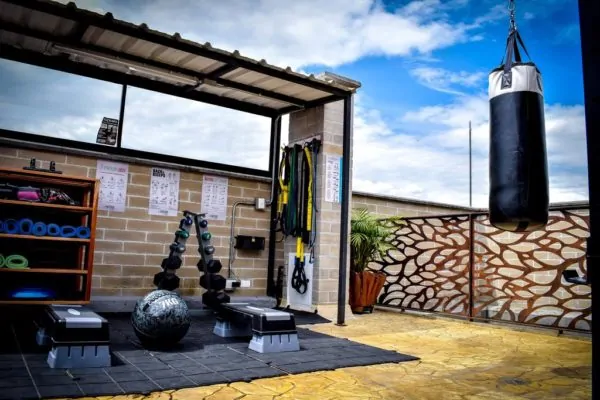 Who would complain about a $12/night with free use of the lap pool or a fully equipped gym? No one of course! Just simply amazing.
If you will be visiting Medellin and would never want to miss a workout, then choose the hostel with the Best Gym: Los Patios Hostal Boutique — see more in this guide to the best hostels in Medellin, Colombia.
Free Breakfast and Beverages
The vast majority of hostels offer free breakfast in their room rates, which is definitely a plus. Some even provide vegan options to their more discerning guests. This type of amenity is always welcome from my perspective because it will definitely save you some money and time of looking around for breakfast spots (unless you have already researched those restaurants or cafes you want to eat in, although breakfast is never all that cheap).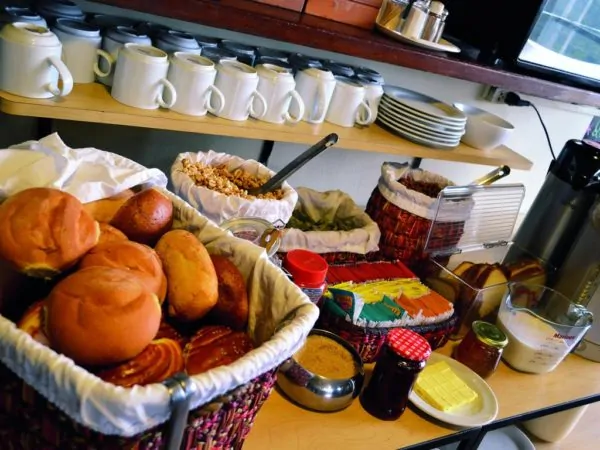 Personally, no matter where I'm staying, whether it is a hostel, hotel, or Airbnb, I like to be able to get my breakfast where I'm staying, get ready for the day, then go out exploring, rather than trying to get organized quickly and rush out the door to eat.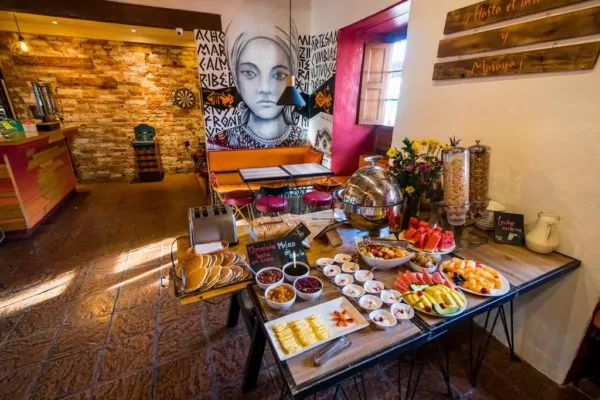 I also definitely like the idea of a hostel offering free coffee, tea, and drinking water (especially in places where you can't drink the tap water) all throughout the day. A dollar is still a dollar and it accumulates when you are going around the city buying coffee and bottled water. You can ask some free refills before biking around the city or taking off to a full-day excursion. Don't forget your refillable water bottle to reduce plastic waste!
Talking about food, why not visit the gastronomic city of Lima and enjoy the world's best restaurants? While you are there choose the #1 Pick for the Hostel with the Best Breakfast: KACLLA, The Healing Dog Hostel — see more in this guide to the best hostels in Lima.
Say Hi!
This two-letter word goes a long way. Traveling alone should not and must not hinder you from being friendly and sociable. Look, I'm shy and introvert, I have a hard time meeting people while traveling, to be honest… But the great thing about the hostel experience is that you get to meet a lot of different people, indeed you're forced to meet a lot of different people just by proximity.
Smile, say hi, and introduce yourself.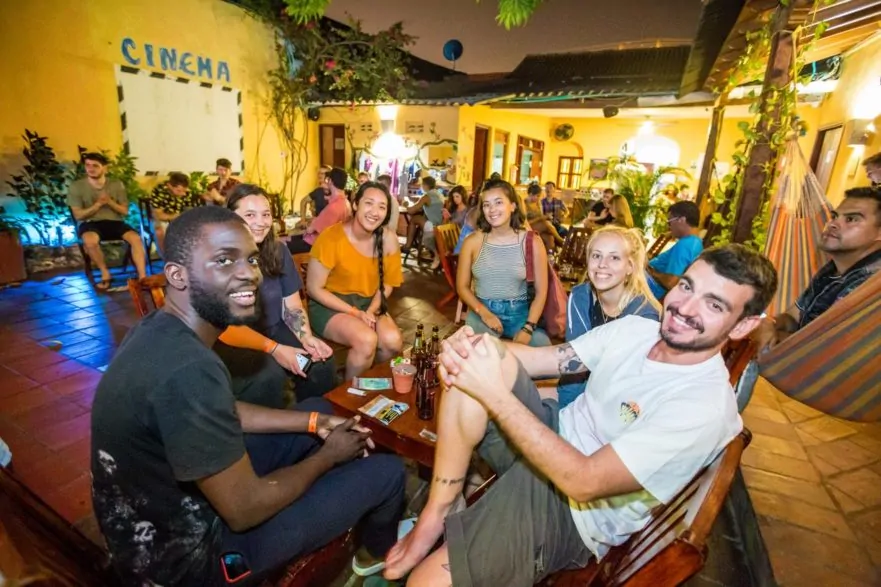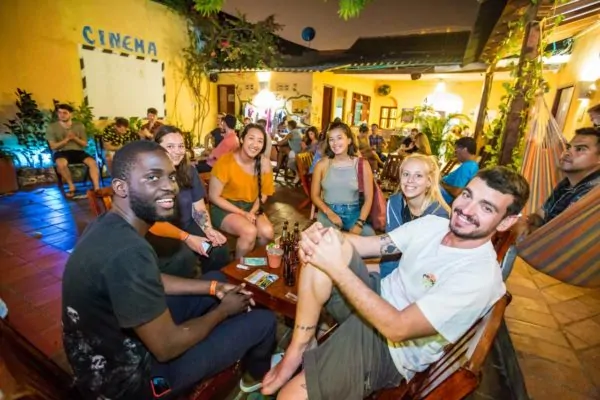 I have met so many interesting people and have exchanged wonderful travel stories and tips from fellow travelers. I've learned more about the best places to go from people who just came from there, I've met friendly locals exploring their own country who have invited me into their home when I eventually pass through their town, and I've had so many other memorable experiences as a result of staying in hostels. You might even have travel companions for the next few weeks from these new found friends. Cheers!
If you want to stay in a sociable hostel and meet some new travel friends in Cartagena, then choose the #1 Pick for the Hostel with the Best Patio: Viajero Cartagena Hostel — see more in this guide to the best hostels in Cartagena, Colombia.
More about Staying in Hostels
So now that we have discussed a few of the things that you might have been curious about hostels, I hope I've helped you learn a little something about what makes for a good hostel experience for you and how you can help make the hostel experience better for your fellow travelers as well.
The hostel life isn't perfect and you're bound to experience a few bumps in the road, but on the whole, hostels make a great place to base yourself as you set out to explore new continents, whether that's South America, Europe, or Southeast Asia.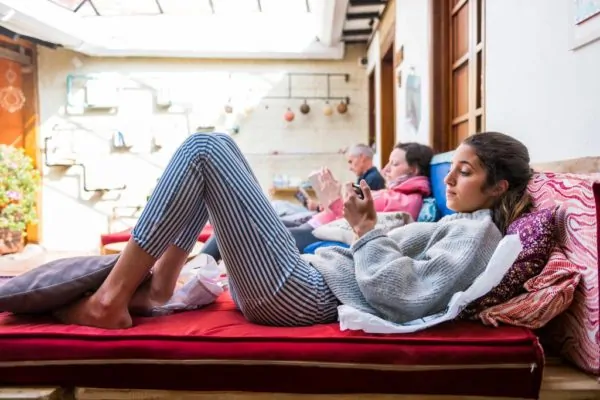 If you happen to be planning a backpacking trip through Latin America, then be sure not to miss the Desk to Dirtbag articles on the best hostels in different cities like Lima, Bogota, Medellin, and Mexico City, where we consider all the important things we talked about above, and also identify the best hostels for each type of traveler, whether you're a partier or a peace and quiet lover.
Travel Insurance
Don't forget to purchase backpacker travel insurance to protect yourself against theft, sickness, and injury. I use and recommend World Nomads for the best combination of affordability and coverage.
Read Next: Budget Travel Tips and Tricks – The Ultimate Guide from A to Z
Share This
Did you enjoy this free guide about the 10 things you need to know about hostels? Then take a moment to share it on Facebook, Pinterest, or Twitter. Thanks!
The following two tabs change content below.
Desk to Dirtbag is one of the leading budget adventure travel blogs online and is dedicated to helping its followers achieve their travel dreams through inspiration, information, and actionable steps. If you are new to the site, be sure to
Start Here
.
Latest posts by Desk to Dirtbag (see all)