This article may contain
affiliate links
. If you make a purchase through these links, I will earn a commission at no extra cost to you. Thanks!
On a lazy Sunday morning, I woke up to a notice that my flight the next day to Medellin had been canceled, and I felt my heart sink immediately. I'd come back to the United States for a roughly month-long visit to Seattle to see family, friends, and to scope out the Tulsa Remote program which I'd recently been accepted to.
I could have never imagined when I was booking these tickets (with miles from travel hacking, of course) just a few short months ago, that the United States would see this level of an outbreak and that Seattle would be at the center of it all, at least for now. Every day brought new and even graver news about businesses closing, travel being impacted, and life as we knew it coming to a halt.
Canceled Flights
I was scheduled to fly out on Monday, only a day later, to return home to Medellin where I've been living as an ex-pat, I didn't imagine there would be a problem getting back, but here we go.
I had no flight to Colombia.
I hate that feeling of waking up with nerves and anxiety already flying high…
I immediately hopped on the phone with American Airline's customer support, which had a surprisingly short wait time despite the complaints I'd been hearing from other travelers of holding for hours and hours with other companies.
The woman was super upbeat and friendly, despite the whole travel industry being brought to its knees in a matter of days. She calmly informed me that after tomorrow, March 16th, there would be no more flights to Colombia until, at least, May 6th! American Air was grounding all of its routes to Colombia for the time being.
But I could, however, hop on a flight out of Seattle that same night (Sunday) in order to arrive at Miami on time for their last flight to Medellin on March 16th…
"Alright, let's do it," I said.
Upon hanging up, I had to immediately start scrambling to organize all my stuff and start packing my luggage. Nothing like waiting until the last minute, right?
Colombia Closes its Borders
Shortly after changing my ticket to a day earlier, I learned that the President of Colombia announced that he was closing the country to all tourists, allowing entry only to Colombians and foreign residents of the country.
That announcement filled me with another wave of doubt… I have a migrant visa, but Colombia also has a "resident visa" which typically applies after about 5 years in the country, which I do NOT have.
So, even if I got on the last flight, would they actually let me into the country?
Well, I had to try…
Seatac Airport During the Shutdown
I was at Seatac just a week and a half before for my flight to Tulsa, Oklahoma. It was basically the same, just a whole lot more empty. There were no lines for bag check-in, although I was still directed to the computer kiosks to do the check-in process and receive my bag tags.
After checking my bag, I headed straight to the bathroom to vigorously wash my hands. I still used the gel hand sanitizer I carried on a small carabiner clipped to my carry-on bag since you've got to touch things for soap and to dispense the towels.
The TSA security lines were the same as always, just without lines and a few scattered people. I noticed some employees with masks and gloves, but certainly not everyone. I felt everyone was surprisingly upbeat, despite the circumstances we all found ourselves in.
The airport gates too were basically empty with only a few people at each gate, most of which were well spaced out thanks to the lack of crowds. Social distancing was particularly easy today.
Flying During the Shutdown
About the only time in the process where I felt crowded together was during the boarding process of the plane where we have to line up. Other than that, we all had tons of space, including once aboard the plane.
The overnight flight from Seattle to Miami was definitely more than half empty.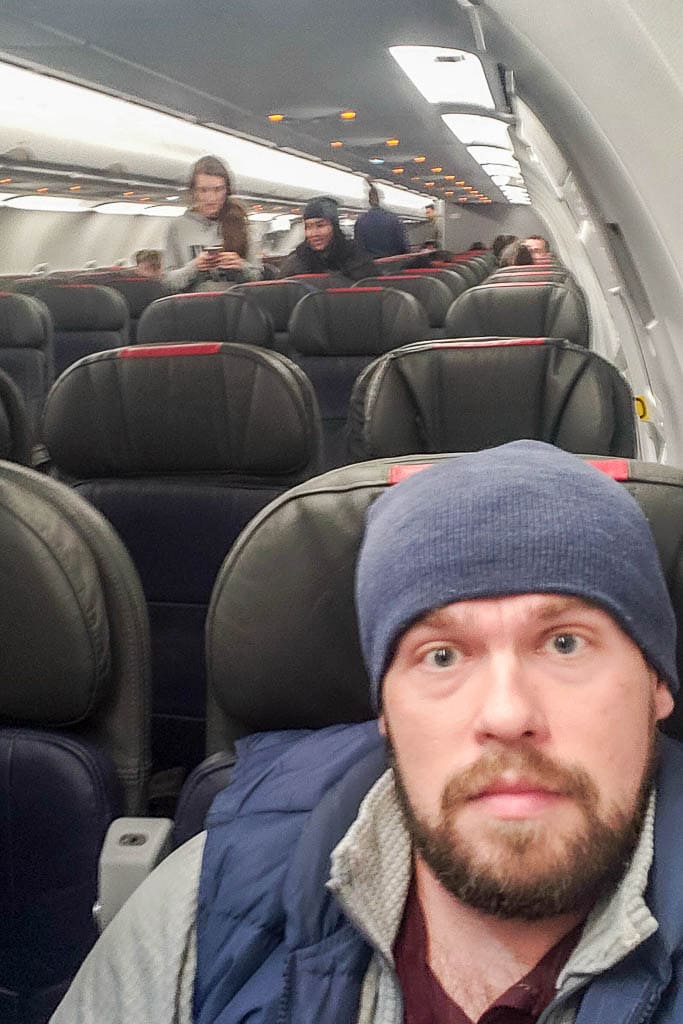 There were dozens of rows with no one. Toward the front of the plane, where I was seated, there were less than half a dozen people. I sat down in my seat and immediately got out the sanitizing wipes to wipe down all the stuff in my seating area from the tray table and window to the belt buckle.
Boarding was the quickest I'd ever seen in all my travels on the account of so few people. We had boarded everyone and had to wait for another like 20 minutes before our scheduled departure. In the end, I had the entire row to myself, so I could lay across all three seats to try and sleep, which I was barely able to do thanks to the turbulence over the mountains and then with the storms around Missouri.
The whole situation with COVID-19, the canceled flights, the virtually empty plane, the uncertainty about getting into the country, the turbulence, everything compounded and made me more nervous than I've felt in a long time.
Miami Airport During the Shutdown
We landed in Miami early in the morning the next day. It was surprisingly crowded. Much more so than SeaTac. There were people all over the place, it seemed like a normal day, to be honest. I noticed many people who were just traveling for quick vacations to Mexico, the Caribbean, or other warm weather, beach destinations. Walking around in their beach shirts, Bermuda shorts, and sunglasses. I found the whole thing a bit odd and surreal given the atmosphere in Seattle.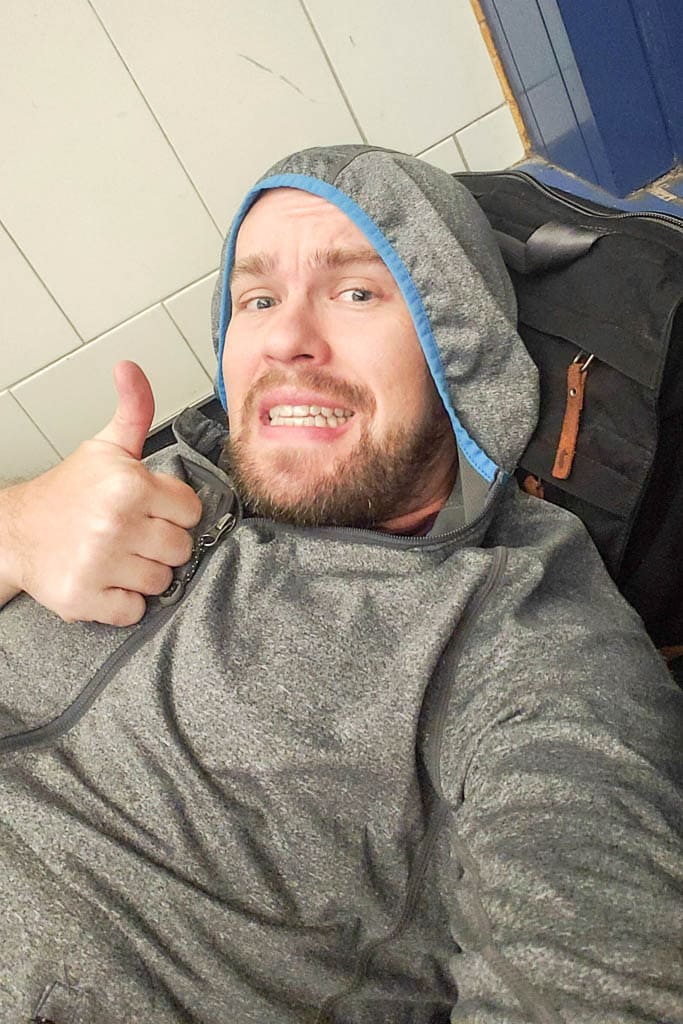 I had too much time to kill waiting for the last American Air flight to Medellin, Colombia, but the time finally arrived after lots of time spent reading more dreadful news online and grabbing some mediocre food and coffee at a Cuban place in the airport.
I was going to grab breakfast at Starbucks but the line was like 30 people long.
Flying to Medellin
This flight was much more crowded than the flight from Seattle to Miami. Not quite full — there were a number of empty seats, including the middle seat beside me. The plane was full of Colombians, basically, with a few foreigners that I saw walk the aisle during the boarding process.
Strangely, it felt a little better having more people around, despite the situation. It wasn't quite as unnerving as the last flight that was empty.
Service was basically the same as always. A small lunch in the form of a sad sandwich, some chips, and a cookie. The airline attendants all wore plastic gloves but were upbeat. I noticed many more passengers on this flight wearing gloves and face masks, despite the recommendation that it is only appropriate for those already sick.
I settled in to watch a movie, Knives Out, which you should definitely check out if you haven't already! It's a modern take on a murder mystery story with a few twists.
Arriving in Medellin, Colombia
About 18 hours after first leaving, I finally landed in Colombia. There was a moment of confusion when we left the airplane bridge only to hit a dead end with locked glass doors. I thought maybe this was part of the protocol with everything else going on, but an airport employee apologized and ran off to get the key.
Just before arriving at the immigration area, there were a few nurses fully decked out in protective gear. One gave me the laser temperature scan of the forehead and they let me continue on to immigration. So that was a relief that I hadn't developed a fever or anything. But I was still unsure of what immigration would say to me.
The plane was basically full of Colombians, and none of them had filled out the new Coronavirus form that migration makes you fill out now (I did it online before leaving Seattle), so I ended up being the first one at the front of the line for immigration.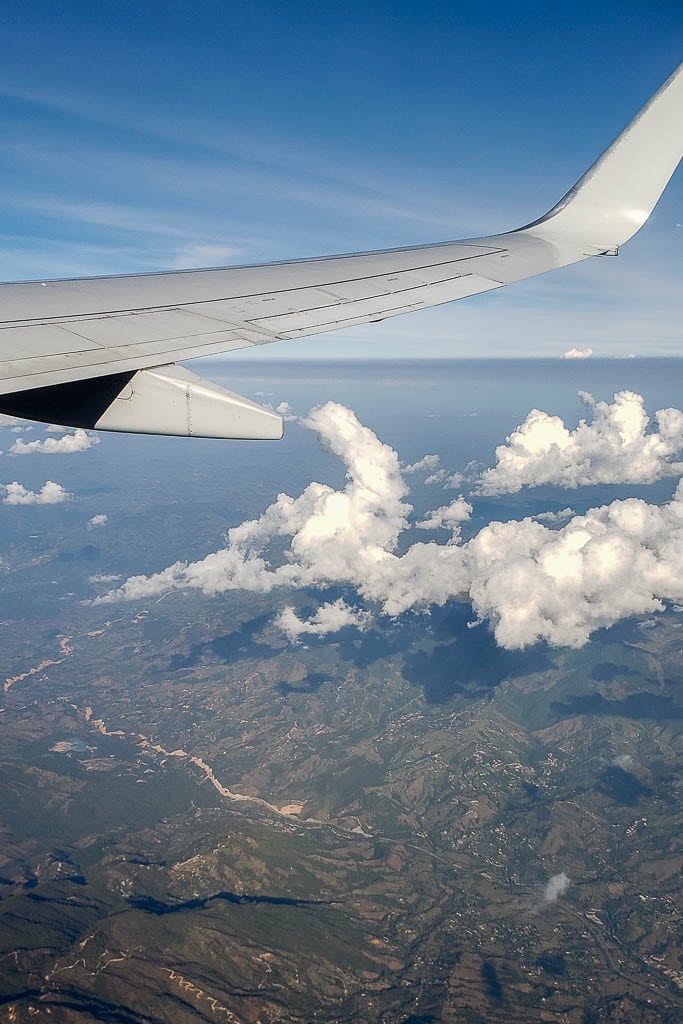 When I arrived, all the immigration employees started putting on their latex gloves and face masks (there's a lot of downtime between international flights), which seemed to take forever until one of them finally called me over.
I handed over my passport, travel visa, and my local ID, and thankfully he didn't react in shock at my American passport.
He asked if I knew about the new restrictions and explained that I'd be under strict 14-day home quarantine, meaning I can't leave the apartment under any circumstances during this time.
If I were to be caught outside (they are running periodic checks, supposedly, and police are also asking for proof of arrival on the street) then I would be deported and banned from the country for five years. I've heard it has happened to at least half a dozen tourists. And more continue to occur for those who don't respect the self-quarantine.
Not that I would be caught, because I have full intention of complying with the quarantine. I don't need to leave since I work online and can get things delivered.
He told me, in Spanish, that we are all in this together and we've got to watch out for one another. With that, he handed me my documents and said "Bienvenido, amigo."
I made it!
I immediately grabbed my cellphone and called Andrea to tell her that I made it back home without a hitch… She was still on her way up to meet me at the airport. The whole process was surprisingly straightforward and much quicker than either of us had thought.
I grabbed my bag and went through customs and waited for five minutes or so before Andrea finally arrived. Together again, after almost a month apart.
Life in Colombia During Quarantine
On the way down, life here in Colombia still felt the same as always with plenty of cars and traffic. Although the government had already taken steps to curb the outbreak here, closing down tourist travel, closing bars and clubs, closing all the sports facilities (soccer fields, etc), and so forth.
In the days after arriving, they announced complete closure of all international flights, including those for Colombian nationals, leaving a number of them stranded abroad with no way to get back.
The Department of Antioquia (which is like the regional state where Medellin is located) announced a home quarantine for all, although that news didn't affect me, because I'm already under home quarantine for 14-days.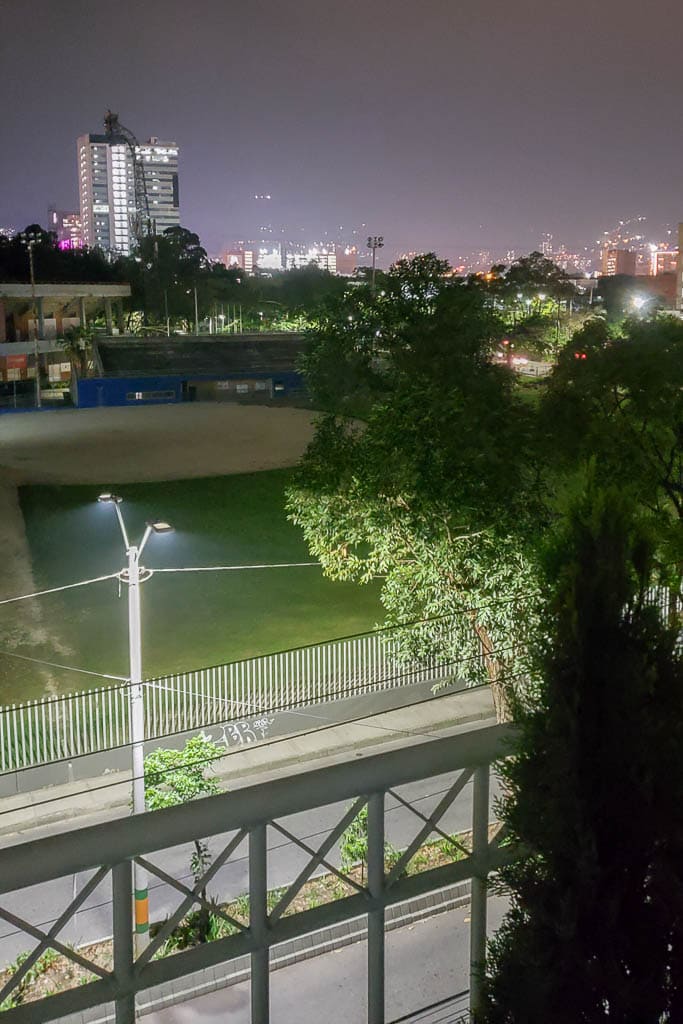 During that time, I can't leave the apartment at all, not for grocery shopping, a short walk, or anything. Everything has to be done through delivery or Andrea has to head out herself. But she's also self-quarantining with me, so we're in this together.
Not long after Medellin announced those measures, the President of Colombia announced a nationwide quarantine to begin in a few days and run for at least 19 days, through the Semana Santa Holy Week. This is a popular time for locals to travel, whether domestically or internationally, so these proactive measures may help stem the spread internally, at least for now.
So, here I am, a handful of days into a quarantine, without leaving the house. Things are quiet here, much quieter than I'm used to. Obviously, the circumstances are not good, but if you want to look at the silver lining, it has acted as a brief pause for us and for the world. A chance to slow down, step back, reassess, and take stock.
For far too long, we've been bent on consumption, go-go-go, and never having any time. Now we find ourselves with more time than we're accustomed to. What are you doing with that time?
Share This
Did you enjoy this short travel story? Take a second to share it on Pinterest, Facebook, or Twitter. Thanks!
The following two tabs change content below.