This article may contain
affiliate links
. If you make a purchase through these links, I will earn a commission at no extra cost to you. Thanks!
Orlando Florida is one of the best destinations for a family vacation in all of the United States and it is truly great for kids of all ages — even for those big kids like me who don't have kids! There are so many amazing places to visit in Orlando Florida that you can expect your days to be filled with plenty to see and do — so much that you probably won't be able to see it all during your stay, and you'll be busy every single day.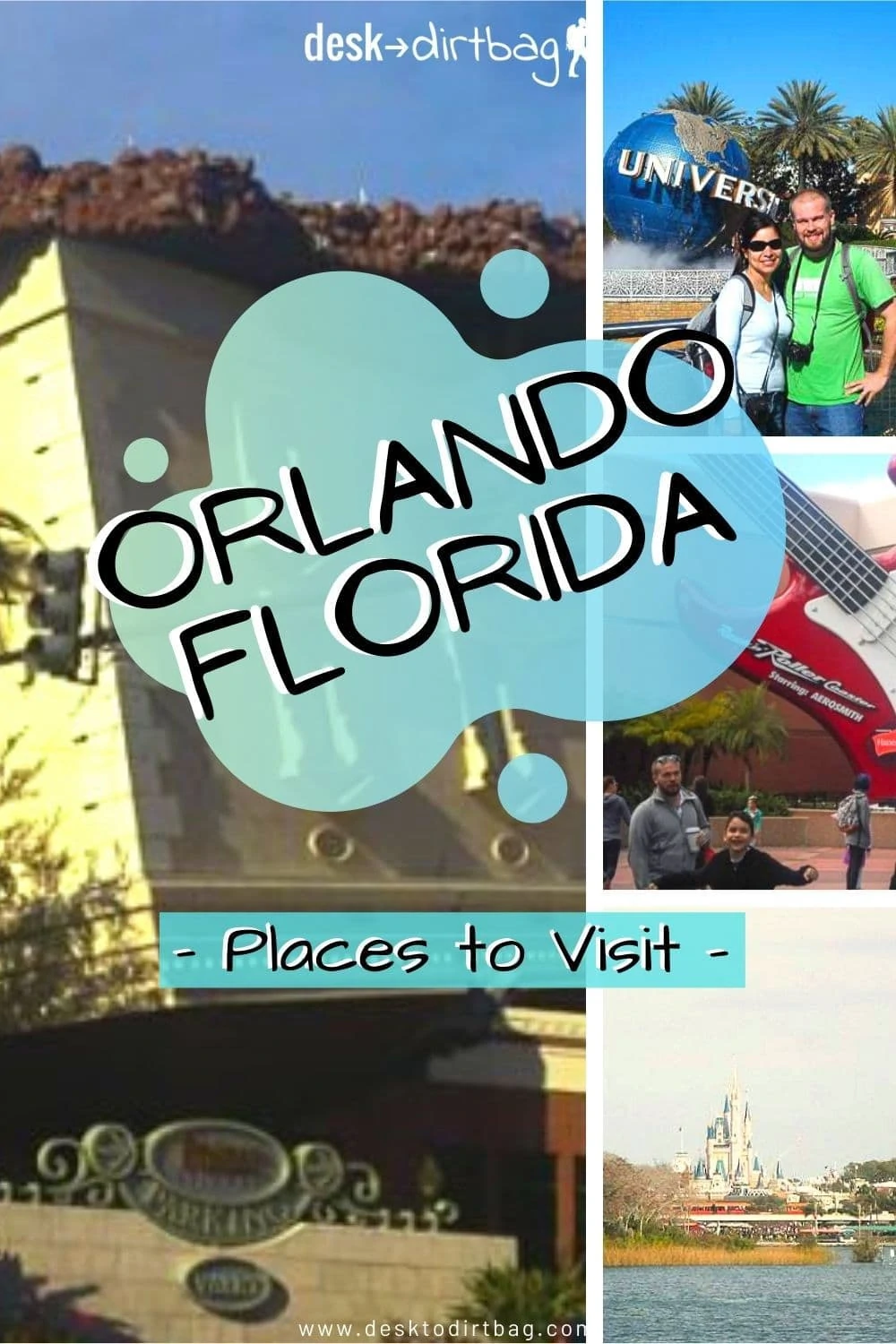 Family vacations in Orlando Florida aren't exactly my typical destination or a standard article on Desk to Dirtbag, but I first tagged along with my girlfriend and her family on their vacation, and we did our best to travel on the cheap (using some of the lessons I've learned from years of continuous travel), and I loved it so much that I even returned a second time later on with my mom.
Both times I visited, we tried our best to not break the bank and take some cost-cutting measures to keep the budget from blowing up. We will get into a few of the tips and tricks for that a little later on.
Best Time to Visit Orlando Florida
There isn't really a bad time to visit Orlando, Florida, it's not like you're visiting Minneapolis in January or something, although if you're sensitive to the heat then the dead of summer when temperatures (and humidity) really climb might be a bad time.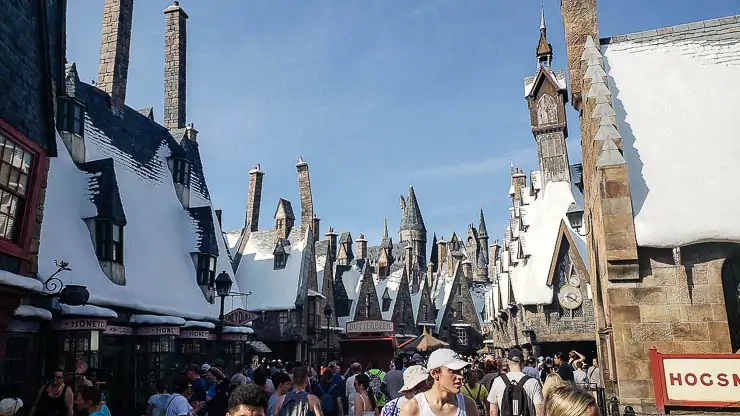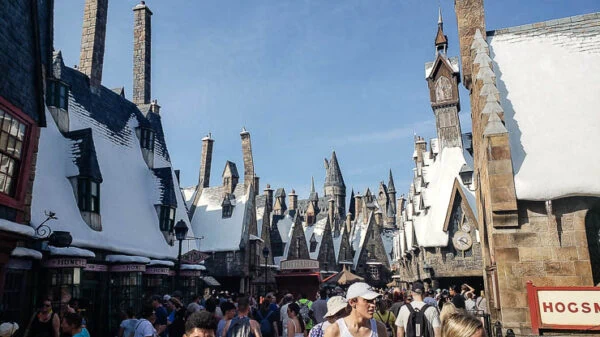 But if you're trying to plan for the best time to visit Orlando Florida, I would recommend from March to May. During this time of year, you've got low chances of rain or precipitation and pleasant temperatures all around. Be wary of spring break though if you want to avoid the biggest crowds during that time period.
From November to February you can expect cooler temperatures (not outright cold), but if you're coming from the north it will be downright warm in comparison. Or if you're coming from hotter climates (like Colombia) it may seem quite cold in comparison.
From June through September you can expect a lot more probability of rain as well as some pretty sweltering temperatures. It's also the busiest time of year at many of the main attractions in Orlando because of school breaks.
But the best month to visit Orlando Florida might just be one of the shoulder months, like March or October, thereby avoiding the heaviest school crowds. If you're traveling with kids, then you've got to work around school schedules, but if you have more flexibility or want to avoid the crowds, then try to travel during the school season.
Let's be real though, these places are ALWAYS going to be busy. There is no real slow season, just busy and really busy.
See here for more monthly averages and weather info in Orlando.
So now that we've covered when to visit, we can move on to talking about some of the best Orlando Florida attractions.
Disney's Magic Kingdom
This is inevitably the main draw of every family vacation to Florida and it is the most popular park in Orlando.
Magic Kingdom is the original, classic Disney theme park, with its massive Cinderella castle and Disney characters running about. This park is primarily aimed at young kids, which was great for her nephew, but what about everybody else?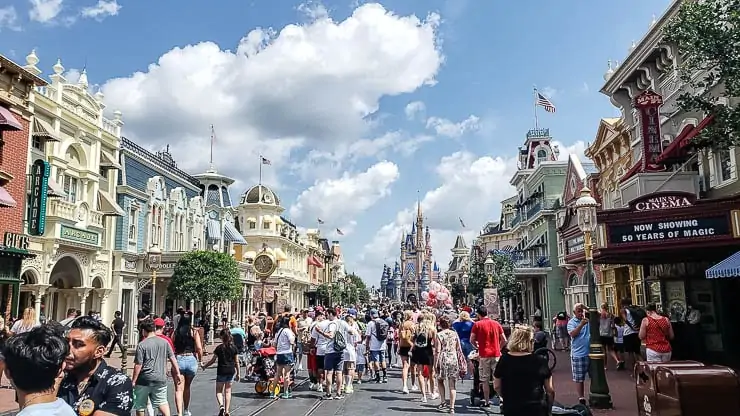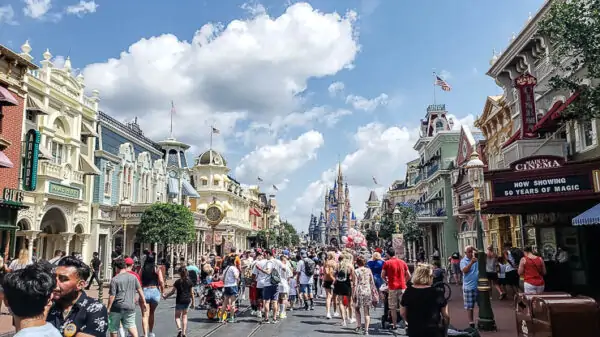 So long as you're open to playing like a kid, you'll have an excellent time at Magic Kingdom, even though the attractions might not be as extreme as in other parks.
I'd say Tomorrowland with the classic Space Mountain roller coaster was the highlight of Magic Kingdom.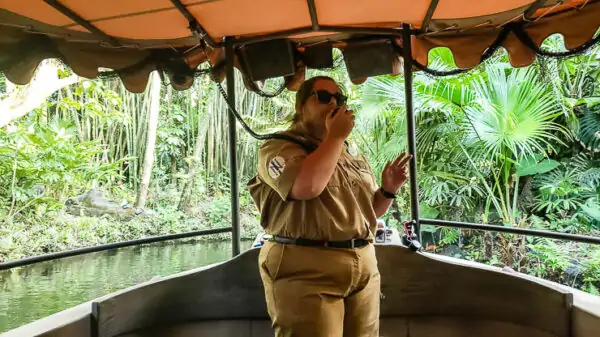 The Jungle Cruise is also entertaining and different, especially with the intentionally corny jokes cracked by the tour guides.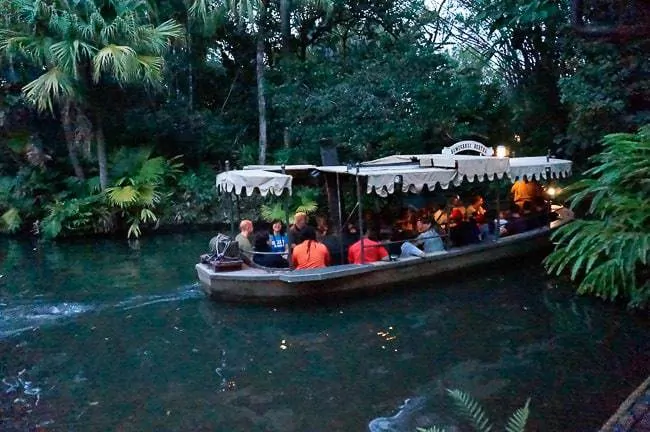 Other highlights include the Splash Mountain log flume ride (you don't really get wet), the Big Thunder Mountain roller coaster, and the ever classic It's a Small World, which dates back to the opening of the park and can border on almost creepy! Haha.
Speaking of creepy, you should also check out Haunted Mansion which is a chill car ride through a haunted mansion with some cool effects to simulate ghosts and other scary stuff.
And every night they've got an incredible fireworks show at Cinderella's castle which is a great way to cap off the day!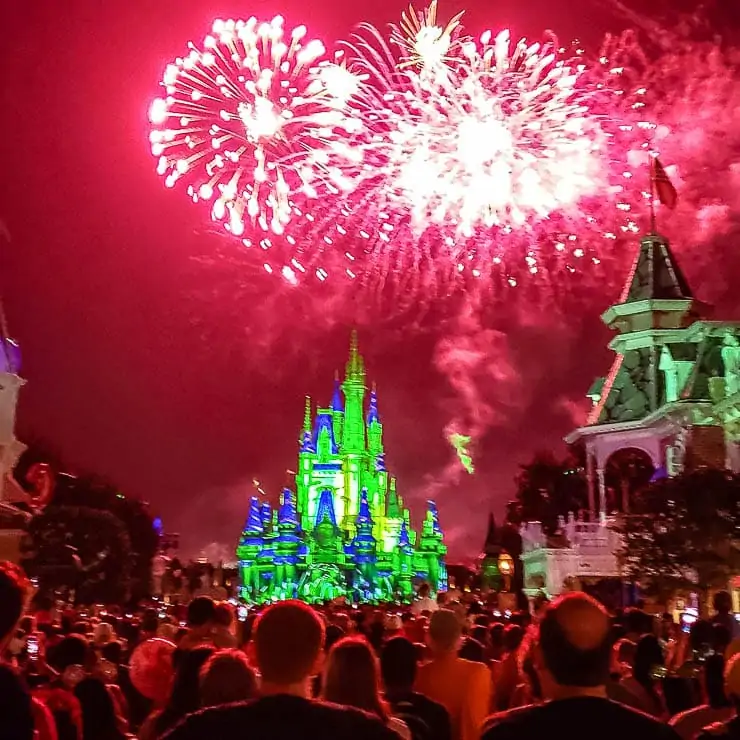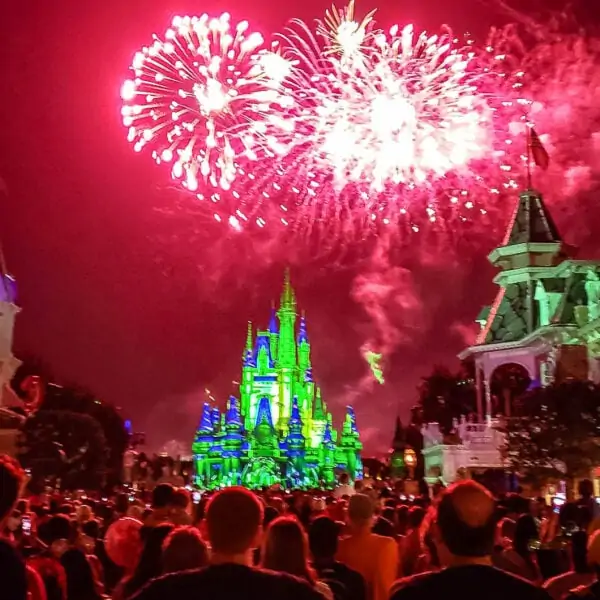 While Magic Kingdom isn't necessarily the most entertaining of places for the adults, it was still fun to reconnect with childhood — I recall those childhood trips to Disneyland fondly.
Expect to brave some really long lines though unless you want to pay extra for the fast pass.
Disney's Hollywood Studios
Hollywood Studios, however, is much more interesting and appeals to folks of all ages.
From the live-action Indiana Jones stunt show to the 3D Star Wars motion simulator, there's a lot to enjoy here!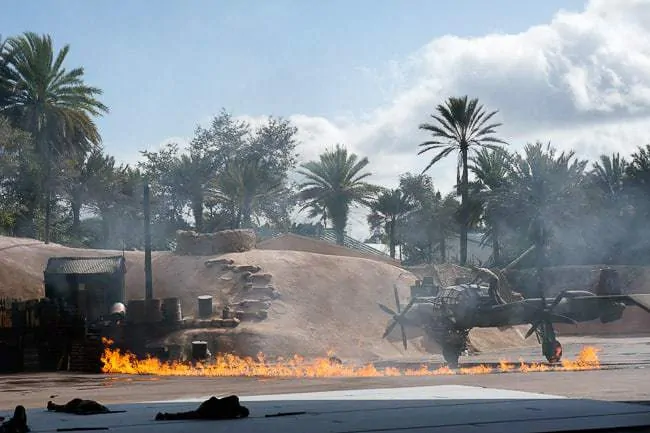 The Rock 'n Rollercoaster with its Aerosmith theme was pretty intense as well, as it shoots you from zero-to-sixty in just seconds flat.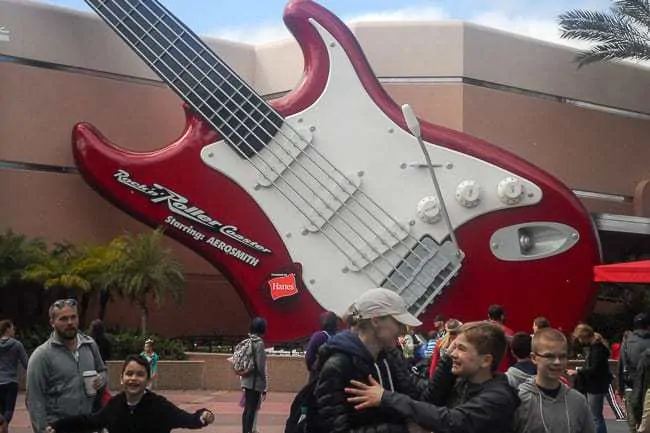 The Tower of Terror is another amazing attraction that you can't miss in Hollywood Studios!
Of course, there is also the new Star Wars: Galaxy's Edge section of the park, and while I haven't been back since it opened, it has gotten some really great reviews and is considered by most to be the best part of the park.
All-in-all, Hollywood Studios is in contention for the best overall Disney theme park in Orlando, and one that appeals more widely to everybody.
Disney's EPCOT
EPCOT was Disney's second theme park in Orlando and one that is famous for the big glass ball that sits as a centerpiece of the park, known as Spaceship Earth.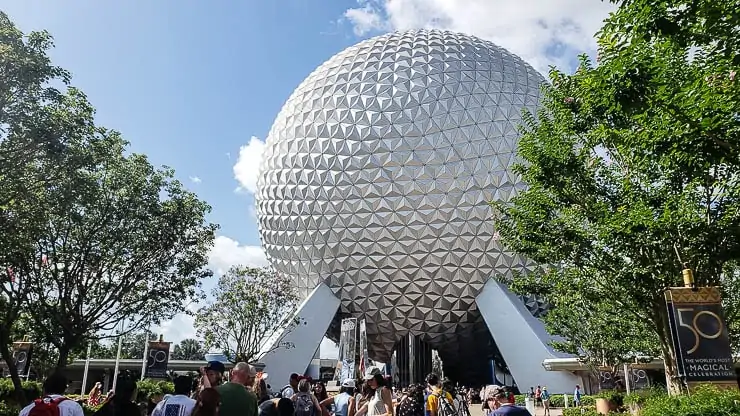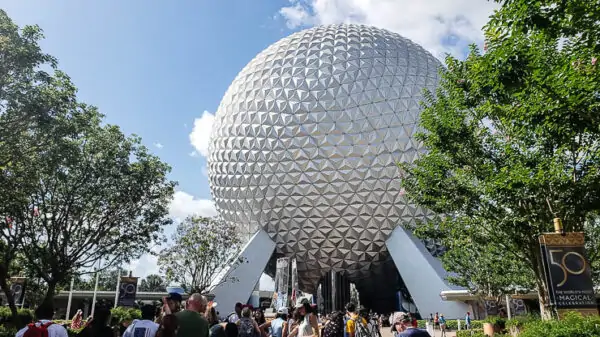 EPCOT is the most adult-friendly of the four Disney theme parks, but that doesn't mean that it doesn't hold appeal to kids as well.
At EPCOT, you'll find a foodie dream destination. You'll find great eats all over the park, but particularly in the World Showcase area where you can find architectural and cultural homages to many different countries around the world. This means you can "visit" Italy, China, France, Norway, Mexico, and many other countries in a day.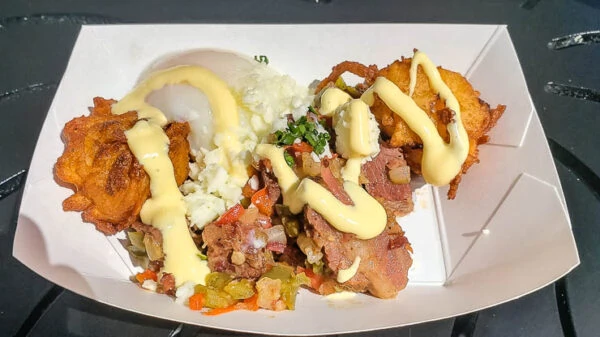 Each section includes a few places to eat and drink (including specialty alcoholic drinks) and each location normally includes about four different plates. The portions are small and about $7 each, allowing you to try lots of different things during the day.
There are also some sit-down restaurants like the Space 220 Restaurant (which is anything BUT normal) where you ride a simulated space elevator 220 miles above the earth and eat in a space station overlooking the earth! It is quite impressive and would appeal to anyone with a love for space. The food is quite incredible but the experience itself is out-of-this-world.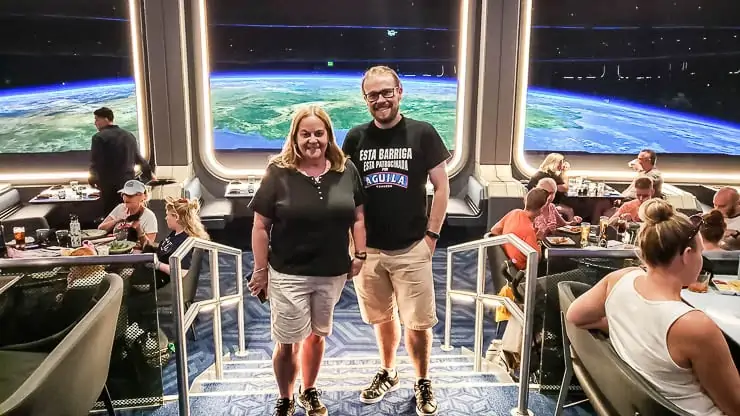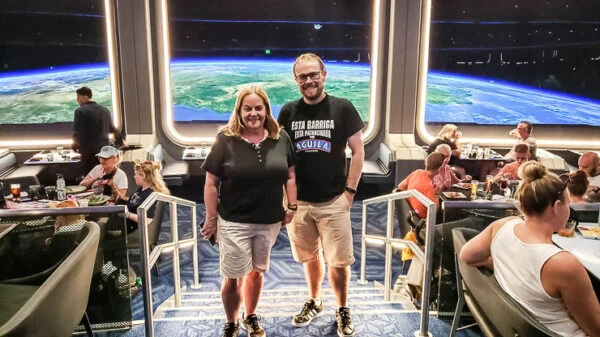 In terms of the actual theme park rides, EPCOT offers a little less than others, but don't miss out on Mission: SPACE. They have a Green and Orange version — green being less intense. We did Orange where you ride a simulated rocket to Mars and experience 2.5 G's of gravity! It is wild! You can feel it against your face and it makes it hard to move your arms.
The main themes at EPCOT are about connecting cultures and the history and future of technology and technological innovation. Spaceship Earth is a great tour through this history, along with the Soarin' Around the World where you hang glide around different attractions.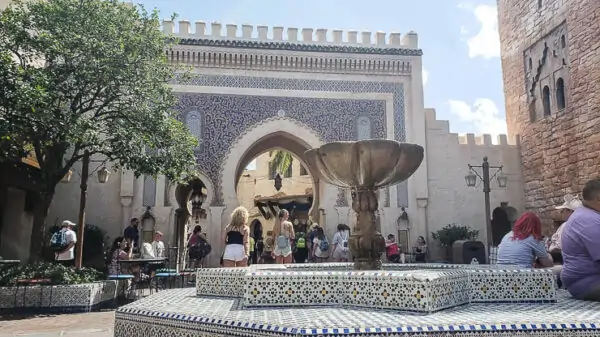 Ratatouille in the France section of World Showcase is also very well done, it is a 3D ride where you are basically a little rat running through the kitchen in a very immersive way.
They also opened the new Guardians of the Galaxy: Cosmic Rewind ride, but I missed that by just a few weeks!
Universal Studios
There are actually two theme parks here, side-by-side, Universal Studios Florida and Islands of Adventure — you can visit the best of both in one single day, that's what we did.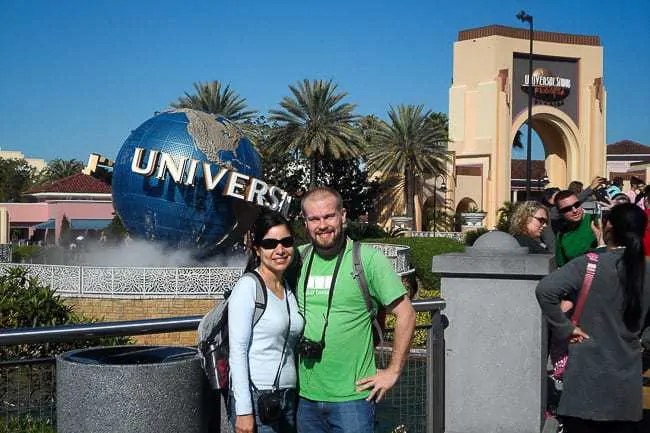 If I was to only pick one of the Orlando theme parks, it would have to be Universal Studios, especially if you visit both parks in one day, it really makes it worth your while. There is just so much to do here and the quality of the attractions is top-notch.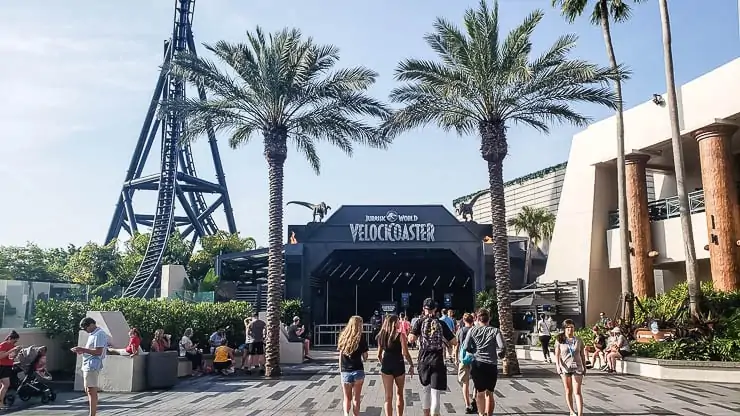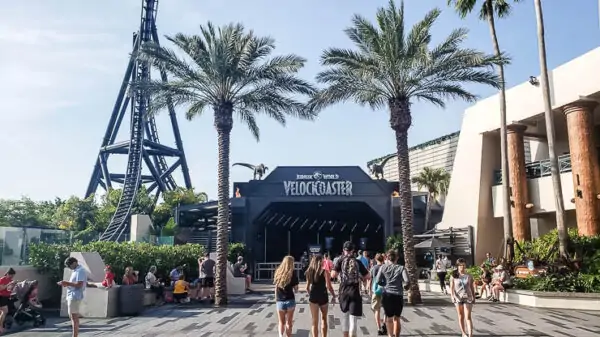 Highlights include the intense Jurassic Park Velocicoaster, the Men in Black Alien Attack shooting ride, the Mummy, the Jurassic Park water ride, and the numerous 3D motion rides like the Amazing Spider-man, and Transformers 3D. The Harry Potter rides are pretty cool too, especially Hagrid's Magical Creatures Motorbike Adventure.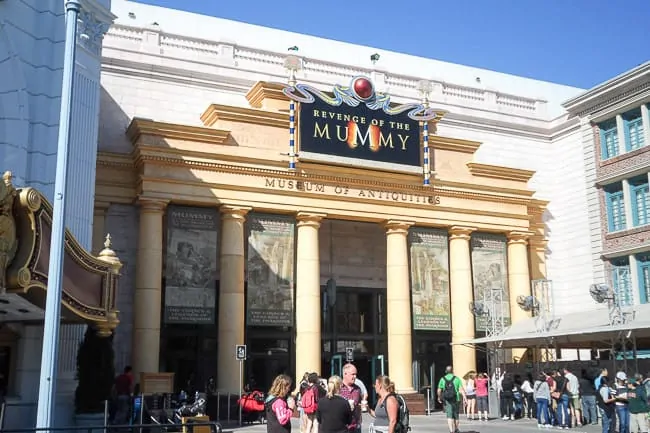 Even though I'm not a Harry Potter fan, it was cool walking through the streetscapes of the Harry Potter world. The Harry Potter worlds (located in both parks) are probably the #1 most popular attraction here and it attracts kids of all ages who loved the books and/or movies. You can get yourself a famous butterbeer here (non-alcoholic).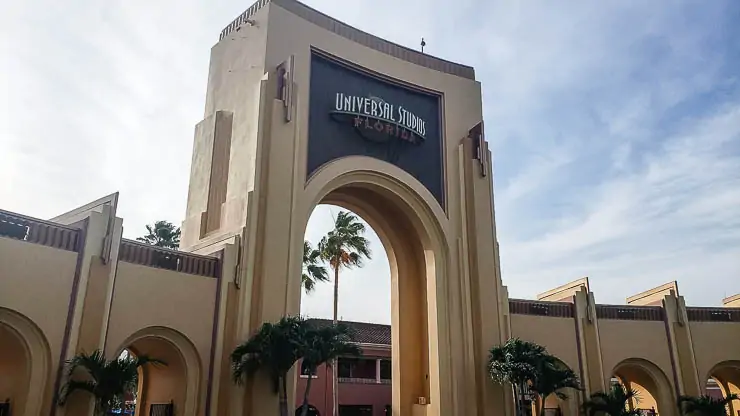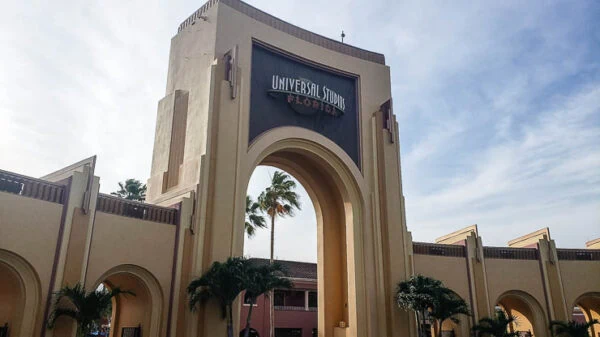 I think doing both parks in one day is your best bet unless you really want to go in-depth at both. I'd recommend starting at Islands of Adventure in the morning where you will find the newest and coolest attractions, and then moving over to Universal Studios in the afternoon to cap off your day.
Universal Studios Orlando is a must-visit, of course, and it was my favorite of all the area parks. Stay tuned for the upcoming opening of the new park, Epic Universe, scheduled for 2025.
SeaWorld – Yay or Nay?
So this is one place I would NOT recommend that you visit. In the interests of full disclosure, on my first visit, we did visit SeaWorld — it was a dream of Andrea and her family to see some of these incredible animals in the flesh.
But it is pretty sad to see magnificent creatures like the killer whales living in what is basically an aquarium and performing stunts for fish.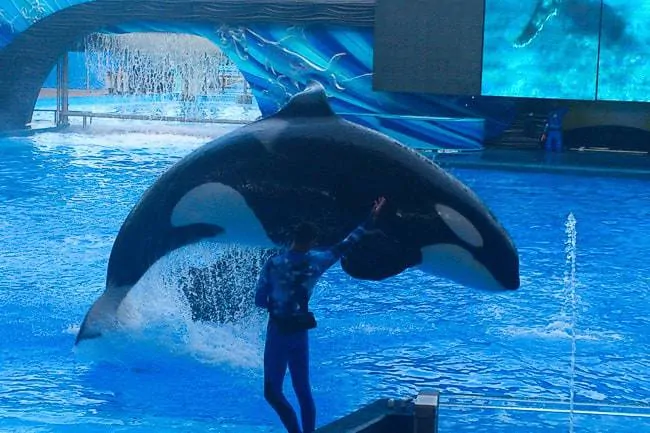 We won't get into the ethics of visiting SeaWorld here too much, but if you haven't already, I would encourage you to watch the documentary BlackFish for a more in-depth idea.
Looking for the positive side though, it is great that people from all over the world can visit and see these animals in person (especially people who may only get this one chance to ever see them, like Andrea and her family traveling all the way from Colombia), who then may develop a respect for these animals and advocate for their protection in the wild.
For almost all of us, our first (and sometimes only) experiences with wildlife come from zoos and it opens up a love for wild animals and wild spaces that we carry with us for the rest of our lives.
Other Places to See in Orlando Florida
There are a ton of places to see and visit that go beyond the theme parks, whether you want to visit odd roadside attractions like the upside-down house, play world-class golf, or enjoy outlet mall shopping.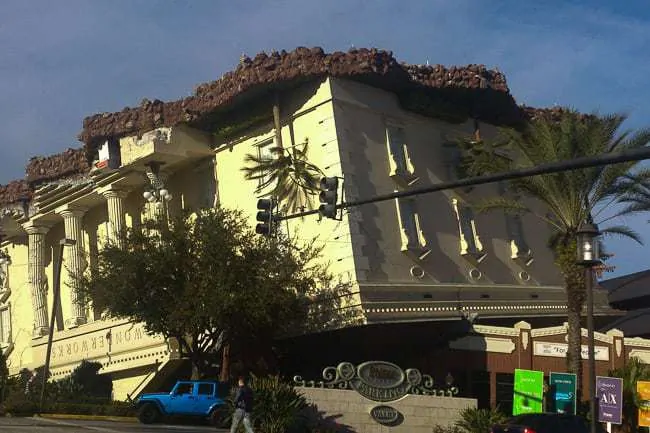 Or maybe you just want to eat some greasy but delicious food at Waffle House — also highly recommended! 🙂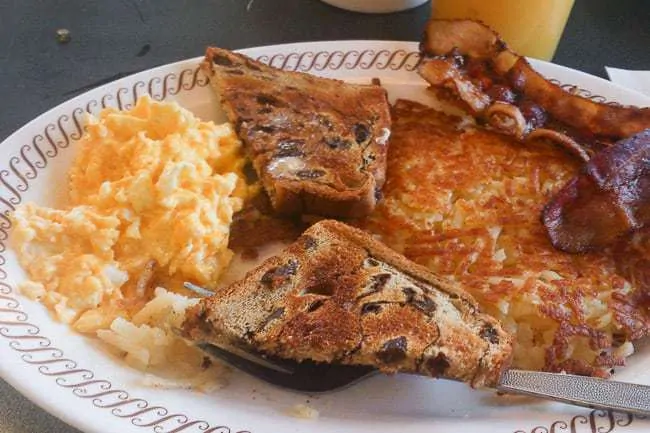 Here are a few more experiences to have beyond the theme parks.
Traveling to Orlando Florida on a Budget
Orlando Florida is not cheap by any means. You will be best served if you have contacts (friends of friends or family?) who work in the park and can hook you up with discounted theme park tickets. If you need general tips and tricks about traveling on a budget, then I'll just refer you to the detailed article that I've written on budget travel.
If not, try to take advantage of any discounts you might be eligible for and purchase your theme park tickets during slower periods, well in advance.
You can most definitely save a lot of money by smuggling in your lunch to the parks each day, even if that just means stopping at Subway and picking up a few $5 footlongs and chips for the day. Eating at the theme parks will be expensive and also time-consuming. But if you do buy food at the parks, be mindful of a newer feature where you can order your food directly from the phone app and then pick it up at the counter when it is ready — which is much more advantageous if you're okay with the prices.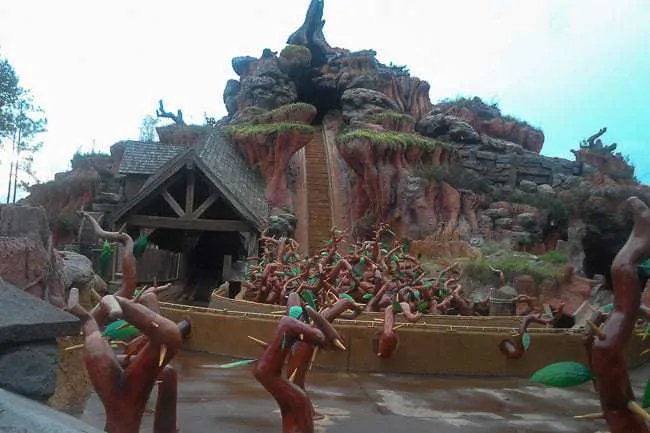 Where to Stay in Orlando Florida
If you are traveling to Orlando Florida as a family, IE more than just a couple and one kid, then I would highly recommend you check out Airbnb.
We stayed in a great three-bedroom apartment with a kitchen, living room, two bathrooms, and everything we needed for our week-long stay in Orlando, Florida for far less than the price of two hotel rooms.
If you're new to Airbnb, you can grab a $25 coupon toward your first stay by booking through my link. My next go-to for finding budget-friendly hotels to stay in is always through Booking.com — they have a huge assortment of hotels at all price points.
If you plan ahead, you should definitely get started with travel hacking so you can get a totally free vacation including the hotel and flights, which is something that is obviously quite appealing especially if you have to spend so much on theme park tickets.
When I returned on a trip with my mom a few years later, that was what we ended up doing… Using her IHG points to get five free nights at the Holiday Inn, well located right between Disney and Universal Studios. My personal favorite hotel loyalty program is with Marriott and I usually recommend them first to people who ask.
Important: Sign up for the Marriott Bonvoy loyalty program and be sure to get a Marriott Bonvoy Credit Card to get your first free nights and unlock additional rewards, including welcome gifts, room upgrades, extra points, faster WIFI, and other benefits. Read: How to Stay in Luxury Hotels for Free.
If you're looking for an Airbnb, you will save a lot of money by staying outside the traditional theme park circle and finding something a little further out. Location doesn't really matter a ton because you pretty much need to rent a car in Florida, so even a short drive from the main attractions isn't a big deal.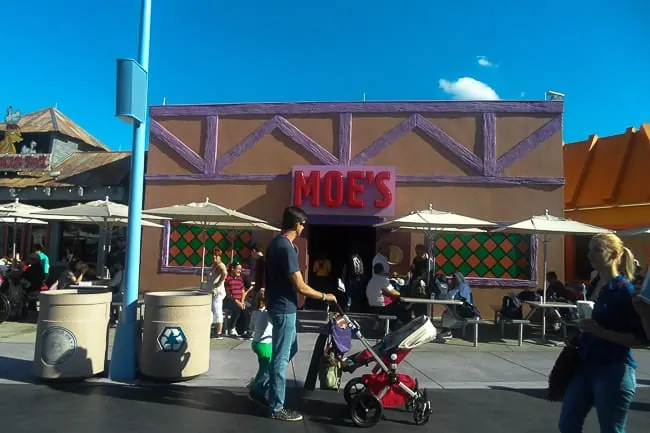 All-in-all, I'm really glad I gave Florida a chance and discovered some of the fun that can be had in Orlando (even as an adult), not to mention the rest of the state which features a little bit of everything from gorgeous beaches, beautiful, scenic drives, great cuisine, and even incredible nature. That first amazing trip is what eventually brought me back for me.
Don't forget to leave one day during your Orlando trip for a visit to Kennedy Space Center located just about a one-hour drive away where you can see some incredible rockets, learn more about the history of human spaceflight, and perhaps even catch a rocket launch — a truly once in a lifetime type experience.
Traveling to Orlando Florida on your next trip? Book the perfect room on Booking.com today!
Share This
Did you enjoy this post about places to visit in Orlando Florida? Please take a moment to share it on Facebook, Pinterest, or Twitter.
The following two tabs change content below.