This article may contain
affiliate links
. If you make a purchase through these links, I will earn a commission at no extra cost to you. Thanks!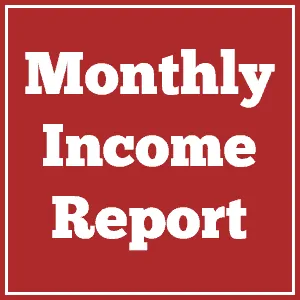 Time for another monthly recap and blogging income report. This is where I share what's new in the world of Desk to Dirtbag over the past month and offer a bit of transparency behind the the life of a travel blogger.
On to this month's report…
Highlights
Road Trip to Austin
In mid September we hit the road from Seattle for the long drive down to Austin, Texas for a conference. It was a whirlwind trip, but it was so nice to be on the road again, particularly getting back to Southern Utah — such a beautiful part of the country.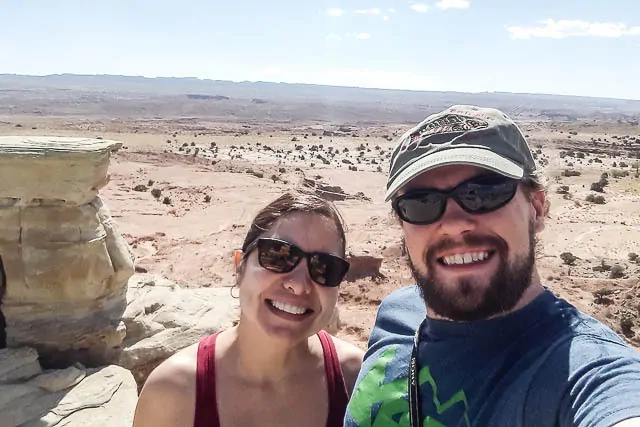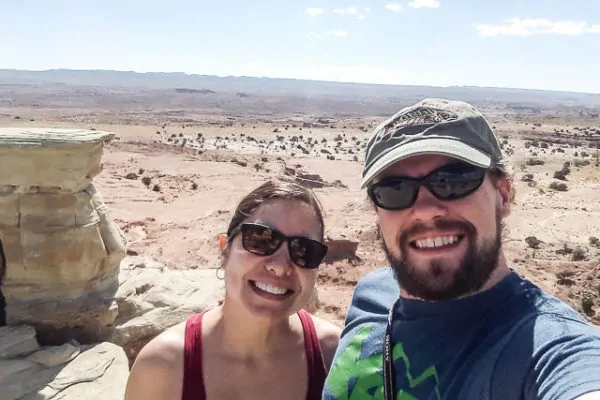 While the road trip down was pretty quick, we had more time after Austin (more on that in a minute), so we could explore a bit more, whether it was Magnolia Market in Waco, Texas or just soaking in the beautiful fall colors in Colorado.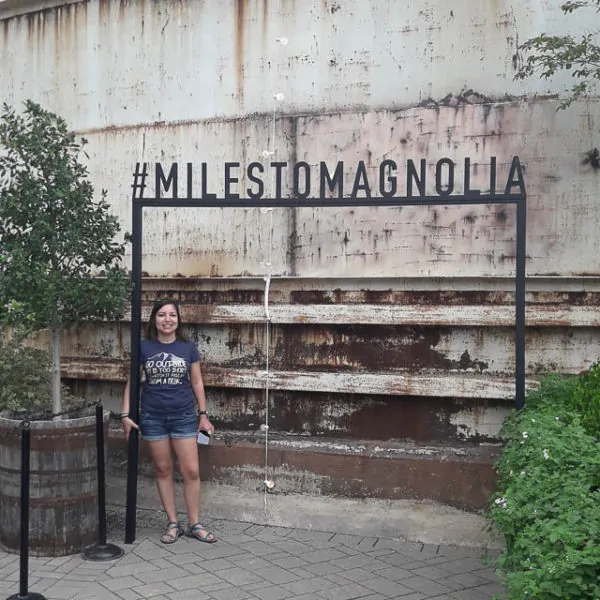 TravelCon
We drove down to Austin so I could attend TravelCon, a first year conference put on by the uber-successful blogger Nomadic Matt. There were about 600 people in attendance, as well as some awesome speakers by such folks as Pat Flynn, The Blonde Abroad, Ryan Holiday, and Rolf Potts (one of the authors that originally inspired me to travel).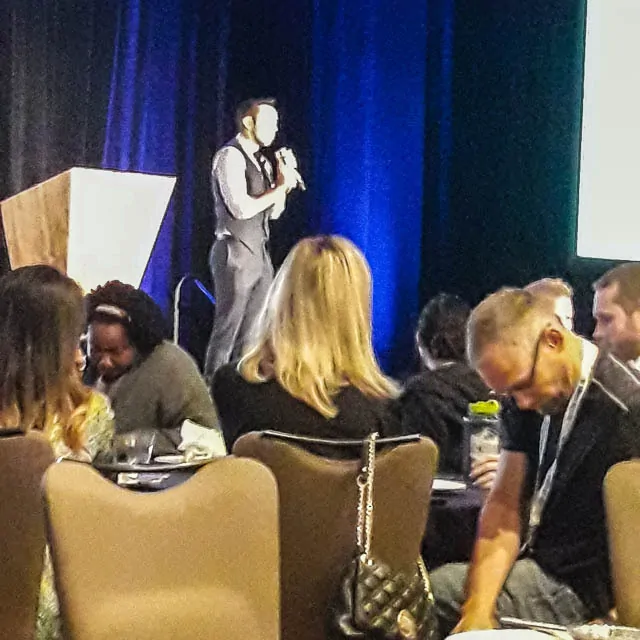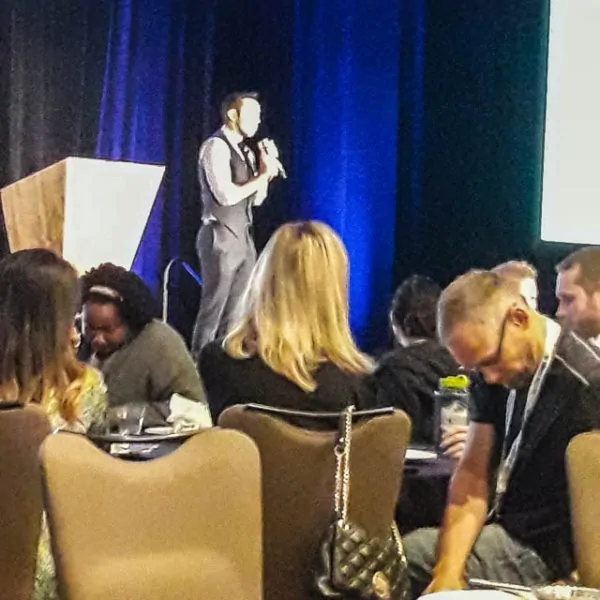 While I didn't have a ton of time to explore Austin, I did get a taste of it during the four days I was there, and I really enjoyed the city. It's hip, cool, green, fun, and I could definitely imagine myself living there, but too bad it is so far from any mountains…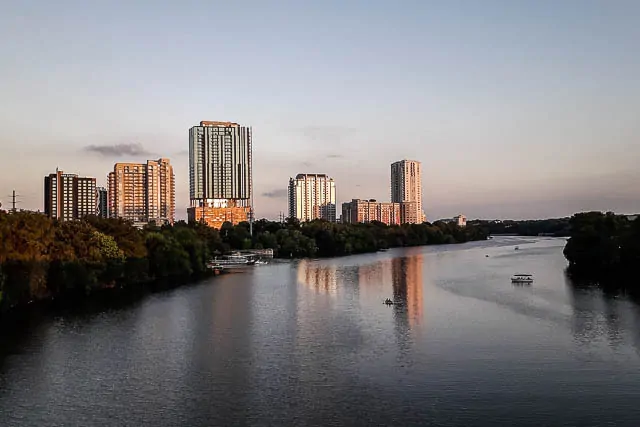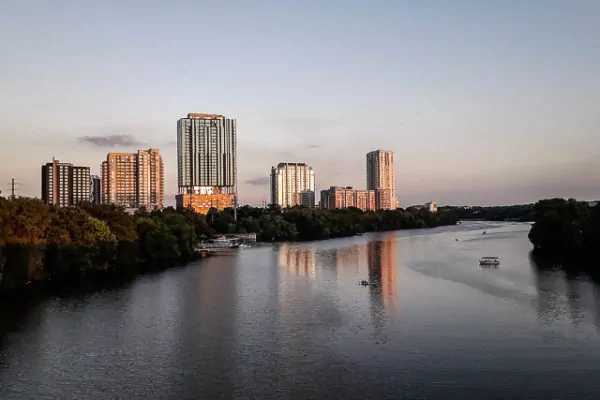 TravelCon itself was pretty awesome, and I already bought my ticket for next year's conference in Boston in June.
Colorado Rockies
While I lived briefly in SW Colorado when I first started these traveling adventures, I've never had the chance to explore the heart of Colorado… I was happy to finally get to see even just a little bit of this famous landscape…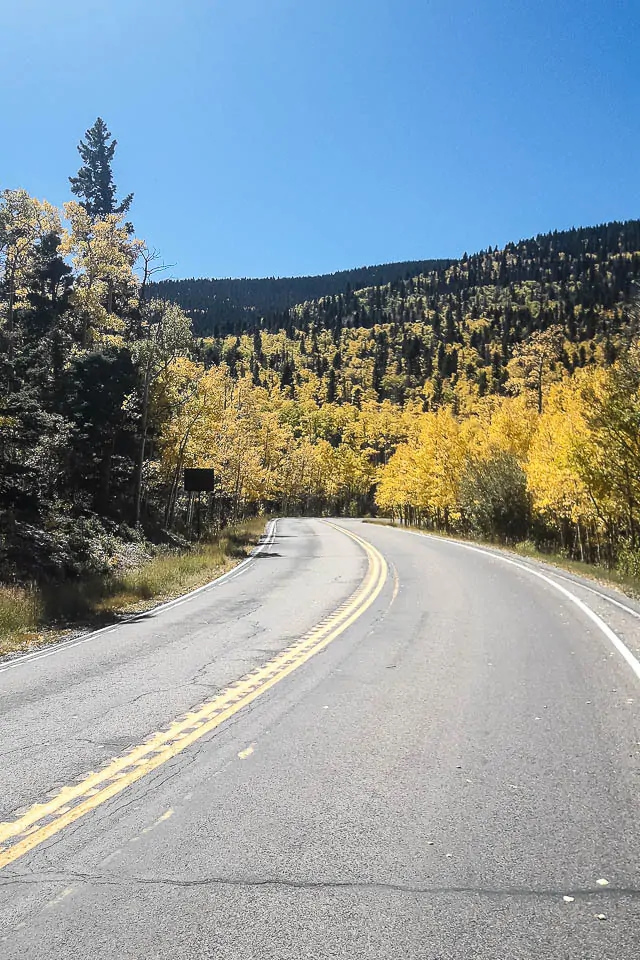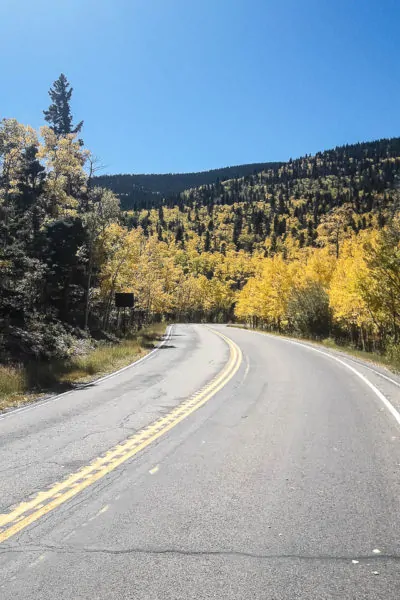 The fall colors were particularly incredible in parts of the drive through the Rockies as the trees turn bright yellow at high altitudes.
Challenges
TravelCon
TravelCon was a great experience, but at the same time it was kind of rough for a shy introvert like me. Despite the fact that I share a lot here on the blog, I generally find it hard to be outgoing and social, particularly in massive events like this. I much prefer connecting in small groups or chatting one-on-one with people.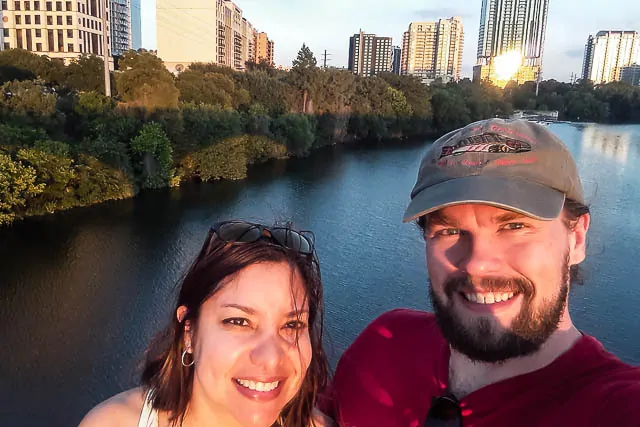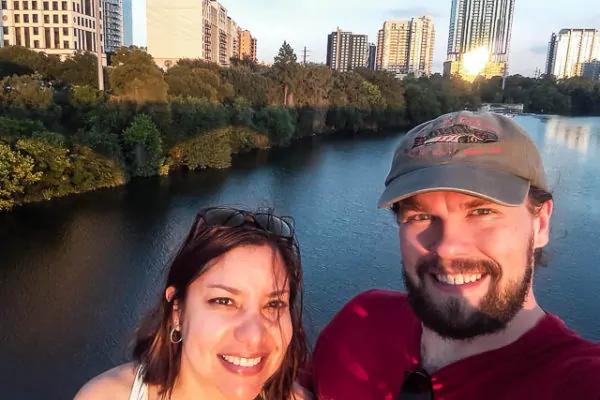 I'm not good at conferences at all. It kind of reminded me of my old days in D.C., to be honest, but from that experience, I know I *can* do it… I'm just out of practice for like five years.
Most Popular New Article of the Month
3 Days in Medellin, Colombia – A Suggested Itinerary of the Coolest Things to Do
My ultimate guide of things to do in Medellin is quite popular, but it isn't really organized into any sort of optimized approach. This article prioritizes what I think are the must visit places in a few short days.
Other New Articles
Most Popular Instagram Photo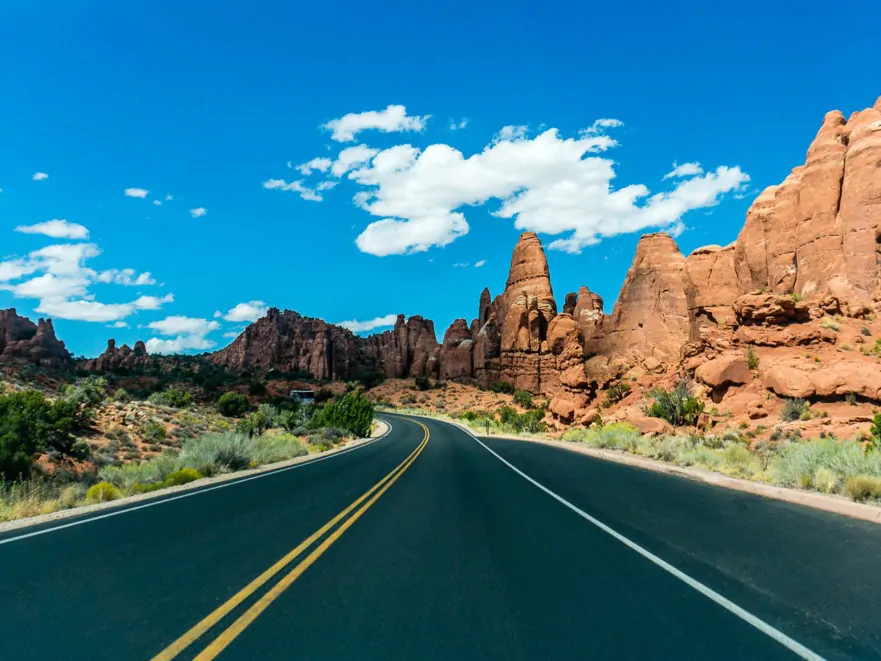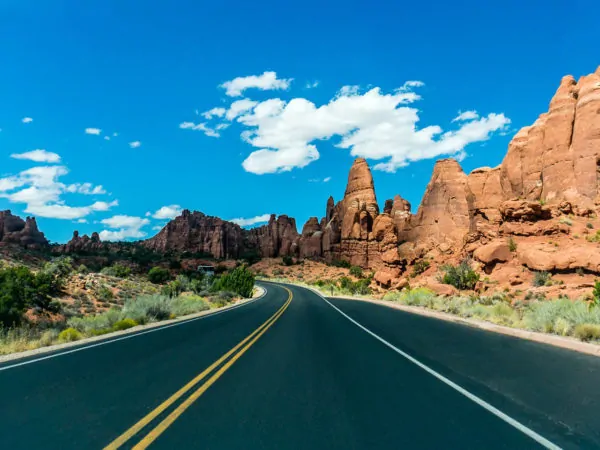 This shot from Arches National Park on our recent road trip to Austin was by far the most liked photo of the month. I haven't posted too many shots from the trip (haven't had time to even download them to my computer!) but I will be soon.
Be sure to follow me on Instagram for more photos of my adventures.
What I Read
Profit First by Mike Michalowicz
I wish I would have read this book sooner. I heard about this book from a fellow blogger and was immediately intrigued… SO glad I read it. If you have any sort of small business, I think this no-nonsense system for accounting really makes sense for prioritizing business profitability from the get-go.
While I know things have been profitable, business-wise, for a long time, I don't really have a clear picture like I could have with this multi bank account approach.
As I mentioned last month, I'm getting things officially set up for my legal business structure, so I'm in the process of making the new bank accounts and implementing
September 2018 Income Report
I know many of you are just curious about how much I'm making and how I do it, but first, here's a quick rundown of my story:
I used to be a desk jockey working in Washington DC but then lost my job when my boss retired, so I set out to travel the USA and live in my truck. I started this blog to simply hold myself accountable with my travel dreams. I had NO idea what I was doing at the beginning and had no intention of turning this into a business.
And yet, here I am. I now run a pretty awesome online business and basically have found my passion in life.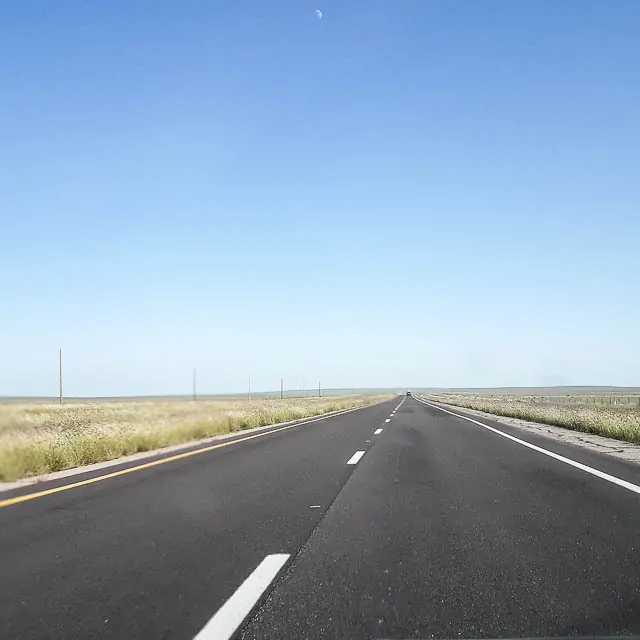 A lot of you have wanted to start your own blogs after seeing the success that I've had, and I highly recommend it. If I hadn't taken a shot with D2D, I would most definitely have returned to a similar sort of desk job and be stuck doing work I didn't really enjoy very much.
First of all, fair warning – blogging (or any online business for that matter) isn't easy in any way or for the faint of heart. It is definitely not something you should immediately quit your day job for. Making a living with a blog is a long slow road, but it is also incredibly rewarding.
Take a look at my free blog setup tutorial: you'll have your own blog set up in just 10-15 minutes, and will receive some pretty sweet discounts since you're a D2D reader when you use my exclusive link.
Have you taken my free blogging course yet?
Even if you are just thinking about starting a blog or want to figure out how to get more traffic to the one you already have, this will be useful for you.
Basically, if you want to learn the foundational elements of how I went from a desk jockey drop out to a dirtbag living in his truck to a now "successful" blogger earning enough to travel all over the place – you'll want to check this out:
Onto this month's income report breakdown…
TOTAL = $3,006.68
GOAL = $3,750 per month
80% of goal covered
All-in-all, September was kind of a rough month in terms of website traffic (down like 20% since the August Google algorithm update), and earnings overall have dipped down as a result.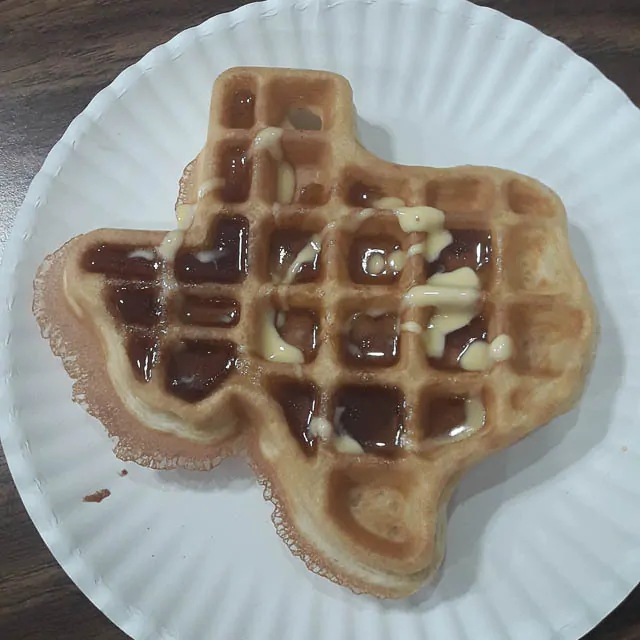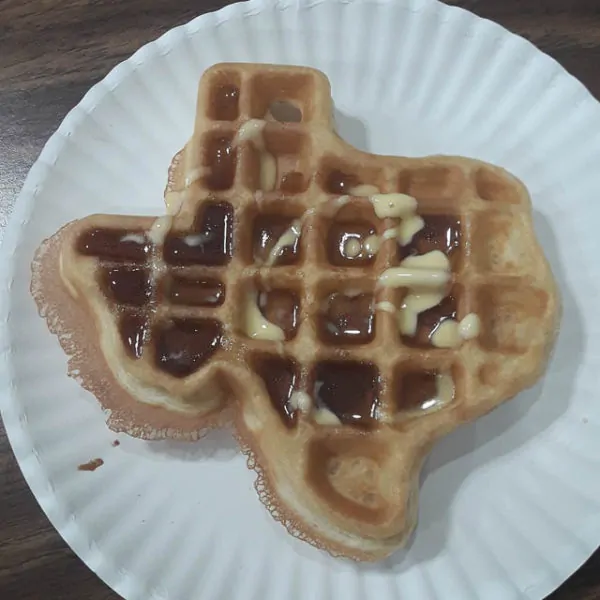 The above figures do not include income from freelance writing which is another significant source of income and my primary side hustle.
Share This
Please take a moment to share this on Facebook, Twitter, or Pinterest. Thanks!
That's all I got for you this month. Are you following along on Instagram or Facebook? Be sure to do so, if you want to get the latest. As always questions, comments, and feedback are extremely welcome.
The following two tabs change content below.