This article may contain
affiliate links
. If you make a purchase through these links, I will earn a commission at no extra cost to you. Thanks!
Mendoza is a large city known near the Andes in central Argentina. This beautiful city is known for its hybrid culture, wine, beautiful sunny scenery, high-quality spas, and restaurants. This city is also a getaway for mountain enthusiasts such as those who want to climb Aconcagua. There is a lot to do here, so here we wanted to discuss the coolest things to do in Mendoza, Argentina.
We arrived in Mendoza after a fairly long push driving through northwest Argentina (a spectacular area in its own right) and then settled into Mendoza in an Airbnb on the outskirts of the city to stay put and enjoy this awesome town. Most travelers will be coming here from either Buenos Aires or Santiago, Chile. It is a long way from Buenos Aires at well over 12 hours on the road compared to about 5 or 6 from Santiago. If Mendoza is your destination, Santiago would be the closest major airport.
This cosmopolitan city provides visitors with plenty of outdoor activities and tourist attractions whether you are visiting in winter or summer. Below are a few things to consider if you're looking for what to do in Mendoza, Argentina.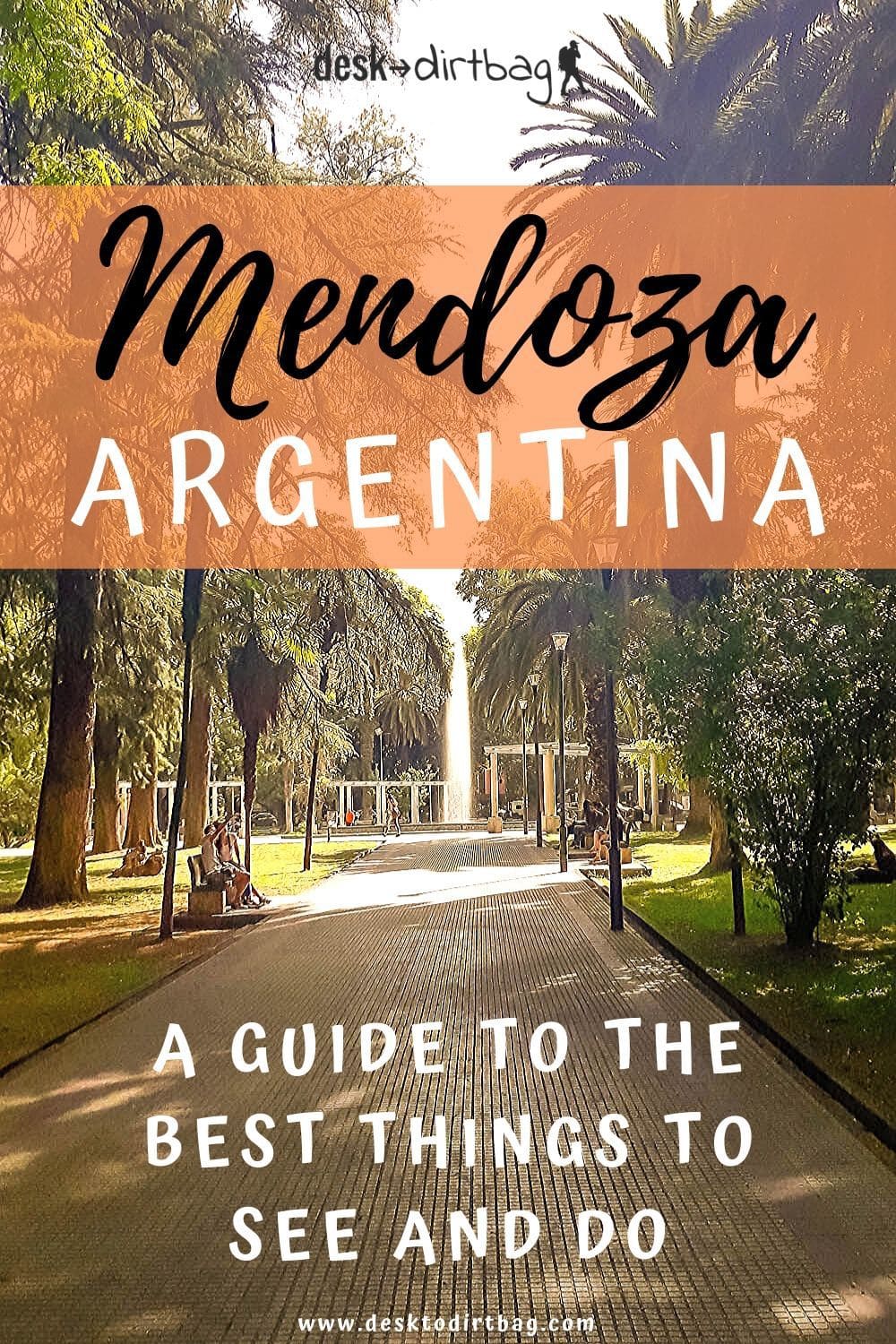 Bike Tour in Wine Country
Mendoza is known for its wine! Red Malbec is commonly found in Mendoza because it is produced at local valleys. Malbec and Mendoza are synonymous with one another. Here you will find more than 1,000 vast wine cellars in Mendoza which is of great appeal to both locals and visitors to visit. Honestly, you could spend a lifetime exploring the wines and wineries of Mendoza, but at the least, you should make a day of it!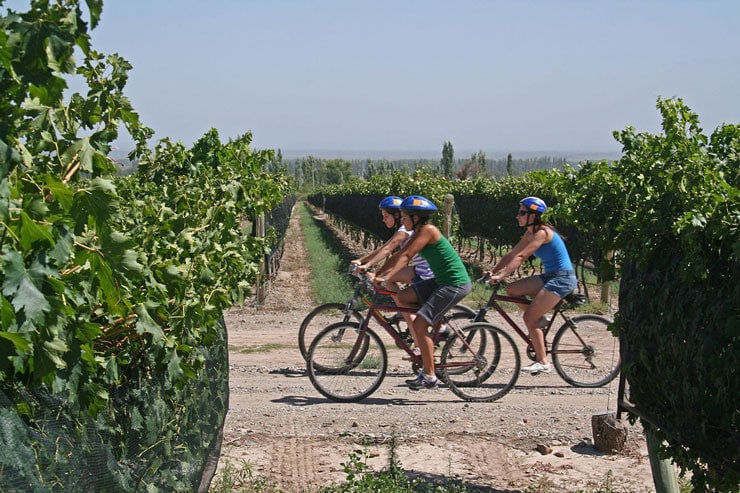 One of the most popular things to do for visitors is to rent a bike and explore a winery or two or four. Booking a bike tour will allow you to view and immerse yourself in the countryside of Mendoza. An organized Mendoza wine tour is probably the best bet for most travelers (be sure to schedule a tour that provides lunch with the tour). If you are a more independent traveler, you can grab a bike, map, and check out some of the most visited places on your own.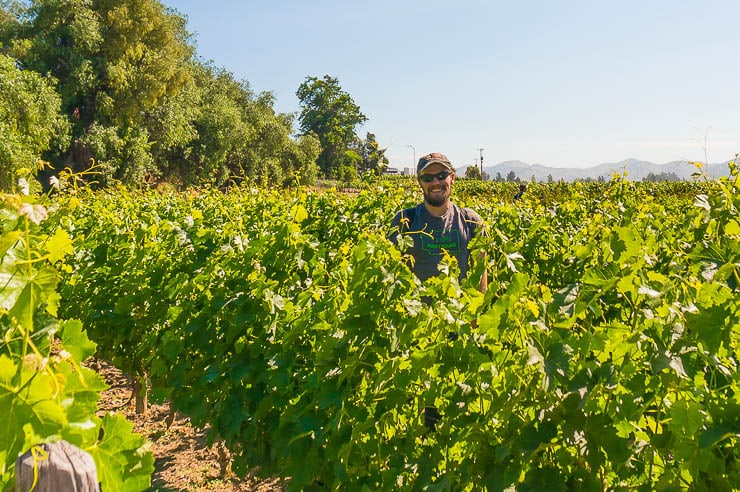 If the bike tour is not your thing, you could also explore many of the vineyards and wineries by taking public transportation like the bus as well. You can take the bus to Maipú, a city just outside Mendoza, and rent a bike to check local vineyards that host wine tasting events. It is important to mention that each bicycle includes a basket as well, which is great for holding bottles of wine as well as other souvenirs.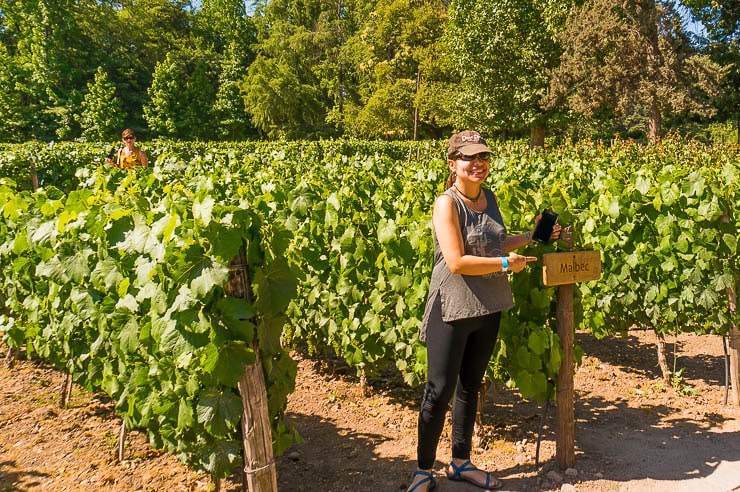 Mr. Hugo's Bicycle Rental is a popular bicycle rental service located in Maipú, Mendoza, Argentina. This bicycle rental service will help you with planning your route and providing recommendations for the best wineries to visit
Mendoza Horseback Riding Tour
Mendoza provides tourists with plenty of full-day horseback riding tours so you can feel like an Argentinean Gaucho. If you decide to book the tour, you'll explore and ride through the Uco Valley, which is located in the southwest of Mendoza. Here you come across many of Argentine's marvelous scenery and landmarks, including Cordon del Plata ridge.
Cordon del Plata is found near the highway that leads to Aconcagua (and Santiago), the highest mountain outside of Asia. Over the years, Cordon del Plata became admired by many because of the magnificent setting and being close to Aconcagua.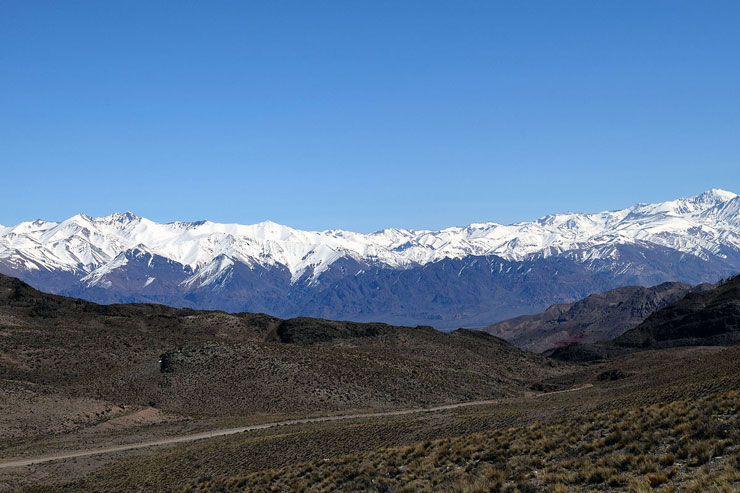 The horseback riding tours will allow you to discover ancient tracks and viewpoints. You'll eventually be over 9,000 feet above sea level, where you have a beautiful view of the Potrerillos Valley. All of the full-day horseback ride tours provide high-quality Argentine meals for lunch. Also, round-trip transport from the site and your hotel are provided with the tour. Once the tour is over, you'll be dropped off in Mendoza by minivan.
Plaza Independencia
Plaza Independencia in Mendoza is a gorgeous central landmark that provides a place to relax, talk to friends and family, and enjoy the scenery. This large plaza is among the most significant green landmarks found in Mendoza.
It is located in the heart of Mendoza, which is a lovely spot to socialize and sit below the shade of the trees (especially important in the hot summers). There is a fountain water show, as well as local musicians and street performers. Plaza Independencia is surrounded by a few other secondary plazas, including Plaza Espana, Plaza Chile, Plaza San Martin, and Plaza Italia, just a few blocks away in either direction.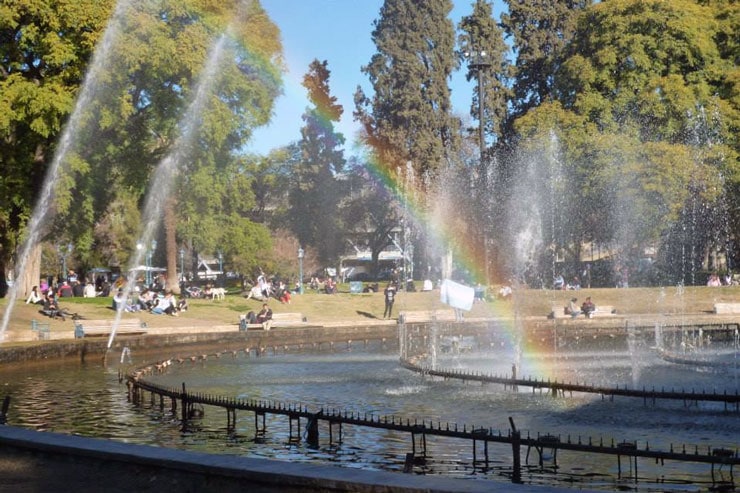 This is also a good place to purchase handicraft work from local talents and serves as a central hub for art museums and a theater as well.
Central Mendoza is stunning and one of my favorite things to do in Mendoza was simply walk from square to square, exploring new streets, stopping in at a local cafe for some media lunas and a coffee.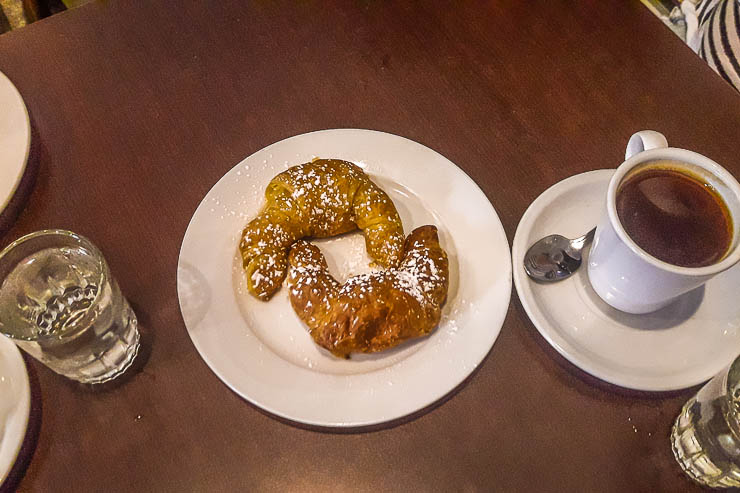 Peatonal Sarmiento
Just beside Plaza Independencia is Peatonal Sarmiento, which a popular pedestrian-only stretch of road and just walking this route is one of the most popular things to do in Mendoza.
Peatonal Sarmiento is a three-block stretch of road that is famous in Mendoza, filled with many cafes, tasty restaurants, and stores. Additionally, if necessary, you'll find a number of banks, salons, and pharmacies, where you can do some important errands. Similar to Plaza Independencia, you'll find local street performers along Peatonal Sarmiento as well as cafes and winery shops (free tastings!).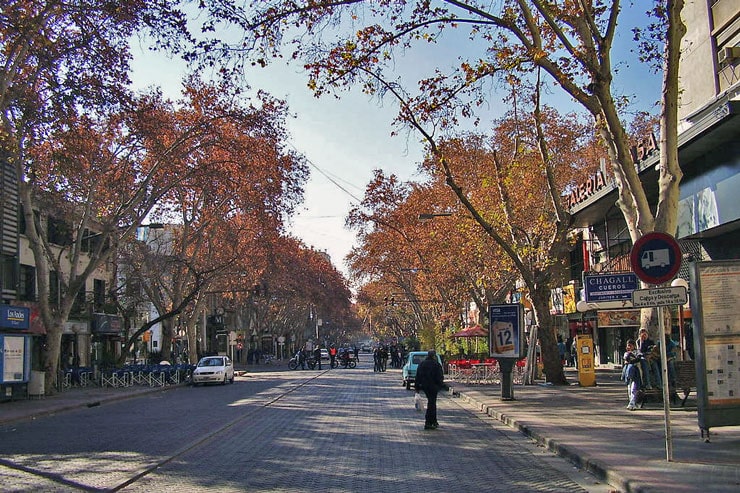 Most of the restaurants and cafes along Peatonal Sarmiento are tourist-focused, so prices will be high. If you want good quality food for a more affordable price, then it highly recommended going to a side street for that meal or coffee. Just a block or two in any direction and you'll see more reasonable prices.
Museo del Área Fundacional
Museo del Área Fundacional is a small museum that will provide its visitors with knowledge about Mendoza and how it got started. You will learn how Mendoza was in the early days and also hear the story of the former town that was ruined due to an earthquake in the late 1800s. The city was later rebuilt and relocated to the area where it is now.
Museo del Área Fundacional showcases the growth and many phrases of Mendoza when it was a small town to now being a marvelous cosmopolitan city that is the center of Argentinean wine. The museum is located in northeast Mendoza, not too far from the town center (about 30 minutes walking from the central plaza).
If you want to learn more about Mendoza and gain a better understanding of the culture, the Museo del Área Fundacional is one of the top things to do in Mendoza.
Visit Cerro de la Gloria (The Hill of Glory)
Cerro de la Gloria (The Hill of Glory) is a bronze monument that was created in honor of the Army of the Andes and which sits in the heart of Parque San Martin (San Martin Park), an expansive urban park that is the perfect place to explore within the city limits of Mendoza.
This monument honors their success during combat and is most certainly worth a visit. You can take a ride up to the top of Cerro de la Gloria, or as many tourists do, you can walk up. At the top of this monument, you will find displays of respect to the Army of the Andes and General San Martín (whose name you will encounter all over Argentina).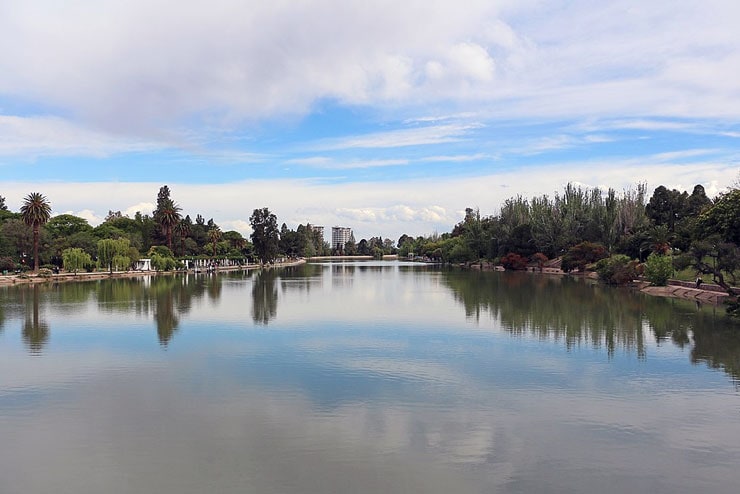 Once you reach the top of "The Hill of Glory," you will have the opportunity to soak up the view of the city below. This is a great place to take plenty of breathtaking photos, enjoy a light snack, and check out dozens of souvenirs at the shop.
Again, the park itself is worth exploring in-depth as you will find plenty of water features, statues, great views, and some beautiful natural areas.
Make a Stop in Chacras de Coria
Chacras de Coria is a little town found on the outskirts of Mendoza towards the south, past Maipu. Chacras de Coria is filled with plenty of things to do. This small town will provide you with a combination of a tranquil rural setting while being accessible to the urban environment.
Chacras de Coria itself is a pleasant little walkable town that will provide you with many boutique bodegas and high-quality restaurants.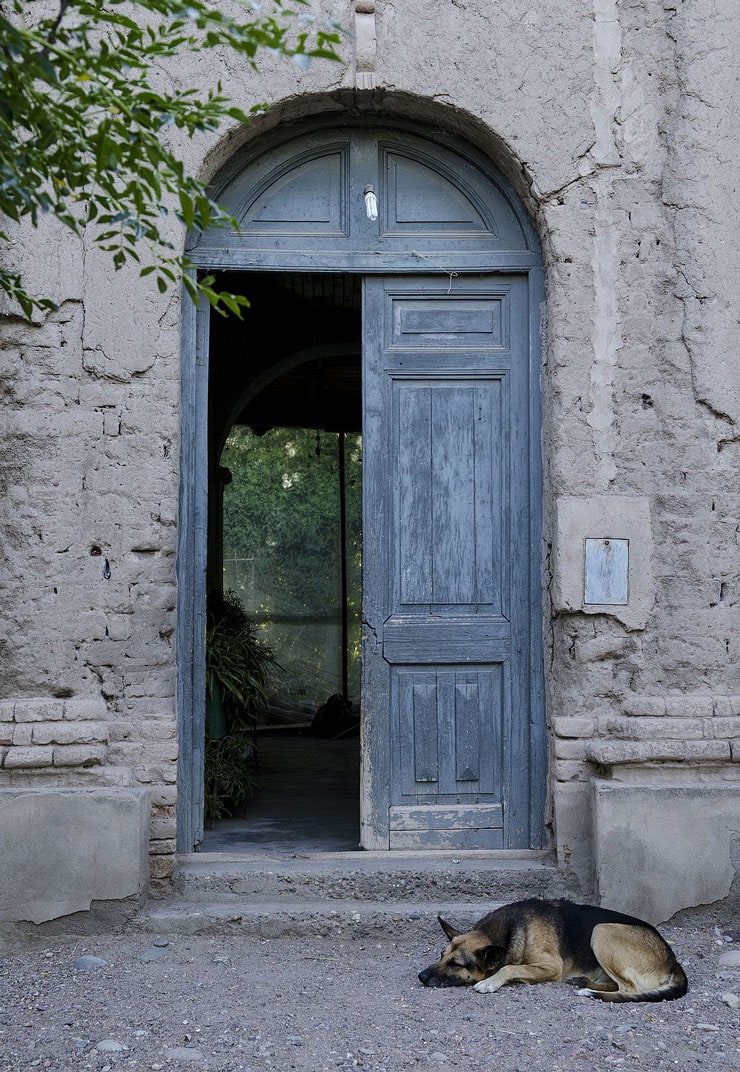 Additionally, Chacras de Coria isn't too far from Luján de Cuyo. This is another famous small town located on the outskirts of Mendoza. It is famous for its wine production, particularly its Malbec wines (the whole area really). Either town will grant you dozens of gastronomy options, shopping, and wineries to explore.
If you prefer to stay outside of Mendoza, this area is another excellent option to base yourself.
Join a Cooking Class in Mendoza
The country of Argentina is well-known for its food and wine, so taking a cooking class will be an excellent way to immerse yourself in the culture. The classes will teach you and other students how to prepare traditional Argentine dishes with local ingredients.
Collectively, cooking instructors have decades of culinary experience. If you take a class, you may learn how to make delicious Argentinean pizza, fresh-baked bread, empanadas, and barbecue meat dishes as well. Most cooking classes will also offer wine pairings and tastings to complement the dining experience.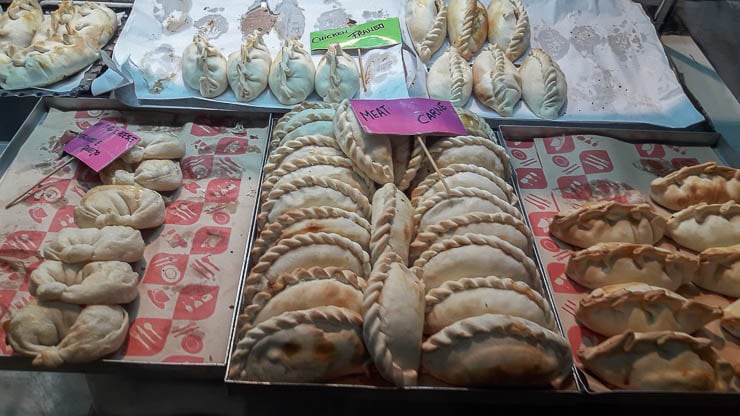 After you prepare your meal, you'll be invited by the chef to eat together in the marvelous scenery of one of the most recognized wine countries in the world. It is essential to mention that there are only a few restaurants that offer classes, which include Finca Adalgisa, Familia Zuccardi, and Norton, among others.
Museo Nacional del Vino
If you haven't realized yet, Mendoza is a wine-lovers destination. Beyond the tasting (which I'm sure you'll do plenty of), you may want to learn even more about this globally important beverage.
The Museo Nacional del Vino (National Museum of Wine and Viniculture) will provide you with an educational experience about the importance of wine and wine culture.
You'll explore the history of wine in Argentina as well as its impacts on its economy and culture. The museum was built by two immigrants who created the first wineries in Mendoza. This museum is located in Maipu, a small town just outside of Mendoza to the south.
Explore Lake Potrerillos
Lake Potrerillos is a district located outside of Mendoza, Argentina in the Andes Mountains, and is home to Argentina's largest dam, Potrerillos Dam.
Lake Potrerillos is lovely for short getaways and day trips from Mendoza. Within the area, you can stay at local hotels, resorts, as well as opportunities to partake in outdoor activities (rafting, horseback riding, hiking, and biking).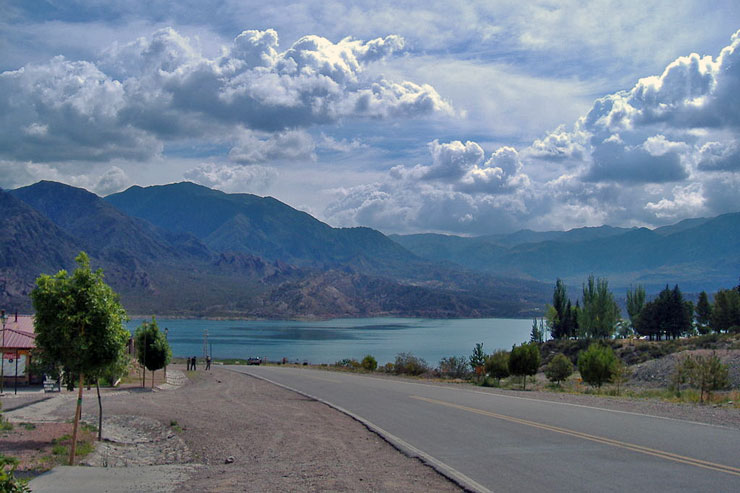 Surrounding the area are beautiful forests and mountains, which is a lovely location to eat and drink while spending time with others. Potrerillos is also the premier ski destination in Argentina during the winter season.
This is a great place to go hiking in the Andes, or if you want something more epic, you can do the hike to Mount Aconcagua Base Camp within Parque Provincial Aconcagua. If you want to actually summit the highest peak in the Western Hemisphere, it will take you at least 18 days.
Also, when you are in Lake Potrerillos, be sure to visit the famous Cacheuta Thermal Baths where you can enjoy a variety of different thermal pools with different temperatures set in a relaxing place for a pretty good price.
Honestly, there is so much to do in the area, that you should try and make this more than a day trip.
Visit Villavicencio Nature Reserve
The Reserva Natural Villavicencio sits just an hour north of Mendoza and makes one of the best day trips, particularly if you have a set of wheels (or you can join an organized tour). Here, among the mountains, you'll find a spectacular nature reserve, home to a wide variety of flora and fauna.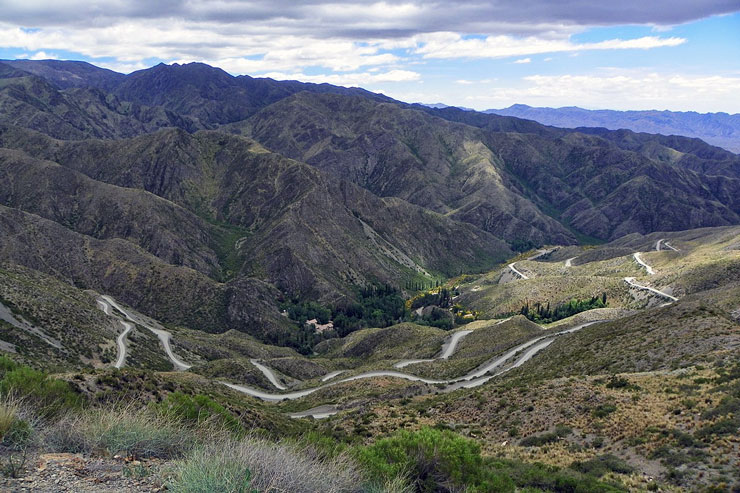 You can wander the cactus garden, go for a hike, or just enjoy the spectacular drive which features a dizzying amount of switchbacks up the mountains (they call them caracoles, snails). This is an area worth checking out, at least for a day!
Fly-Fishing in Mendoza
If you're looking for a break from all the vineyards and wine tours, then you may want to give fly-fishing a try! In the Andes outside of Mendoza, you will have the opportunity to take in the views, capture some fish from the mountain streams, and enjoy time outside of the city.
Uncorking Argentina and Trout & Wine are among companies that provide tour guides and fishing lessons for tourists. The fishing is for everyone, from novice to professionals, making a great place to relax and fish. You can join a small group tour or do a one-on-one private day tour of the hottest local fishing spots.
White Water Rafting in Mendoza
For those of you that prefer a little bit adrenaline in your river adventures, why not give white water rafting in Mendoza a try? The premiere rafting destination in the area is the Mendoza River, which is the same river that irrigates the wine region here.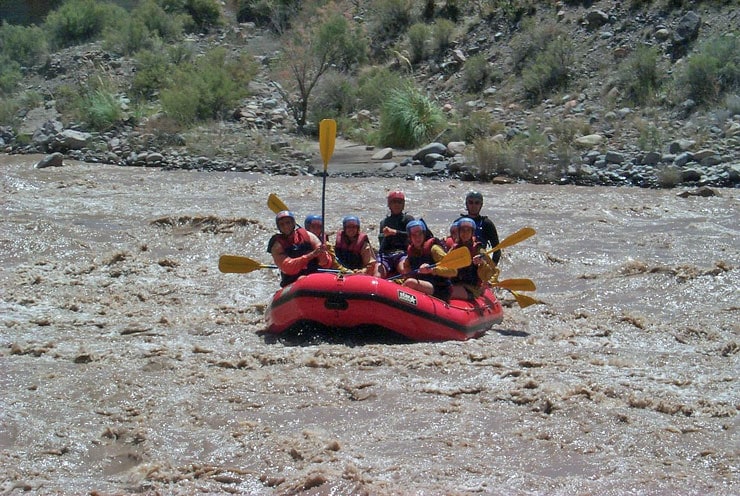 The actual rafting destination on the river is just west of Mendoza city up in the mountains of the Andes. You've got options for half-day, full day, or even multi-day white water rafting adventures.
The rapids here are considerate intermediate, typically class 2 but rising to class 3/4 in the summer months as the winter snow melts. This is a perfect first time rafting experience.
Things to Do in Mendoza
Mendoza is a city filled with gastronomic dining opportunities, plenty of things to do, and of course, wineries! Both the city and the surrounding areas outside of Mendoza will offer you with great outdoor activities and stunning scenery. Whether you decide to go on a wine tasting tour at a local vineyard, join an Argentine cooking class, go rafting, partake in a bike tour or horseback riding, you're sure to not be bored when visiting Mendoza.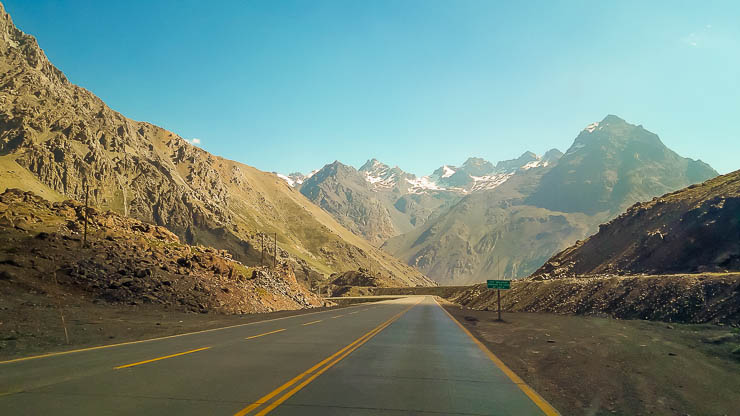 Argentina itself is an amazing country, filled with incredible places to explore. It is among my favorite countries in South America, if not the world, despite the economic problems it frequently faces (be sure not to miss my guide on how to save money in Argentina). Enjoy the wine, the local olive oil, the incredible nature that surrounds it, and the friendly local Argentineans.
Traveling to Argentina soon? Book your lodging on Booking.com now to save, or if you plan to stay longer, I highly recommend looking for a place on Airbnb which is what we did. And don't forget to purchase international travel insurance that will help protect you against illness, injury, and theft. I use and recommend World Nomads for its combination of coverage and affordability.
Read Next: Things to Do in Buenos Aires
Share This
Did you enjoy this post about the best things to do in Mendoza, Argentina? Take a second to share it on Pinterest, Facebook, or Twitter. Thanks!
The following two tabs change content below.