This article may contain
affiliate links
. If you make a purchase through these links, I will earn a commission at no extra cost to you. Thanks!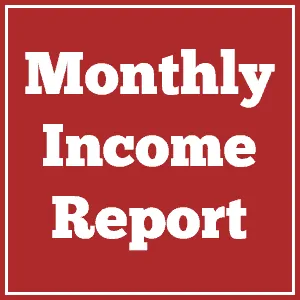 Time for another monthly recap and blogging income report. This is where I share what's new in the world of Desk to Dirtbag over the past month and offer a bit of transparency behind the the life of a travel blogger.
On to this month's report…
Highlights
The End of the World
After at least 19 months of being on the road, not counting a one year stop in Colombia, we have arrived at the End of the World…
Ushuaia, Argentina!
It was a loooong drive from Seattle, but it was so worth it to drive to the southern most city in the world, covering some 40,000 miles in total, through 15 different countries (including the USA).
As the crow flies, we are nearly 8,000 miles between here and Seattle, it's kind of mind boggling, really!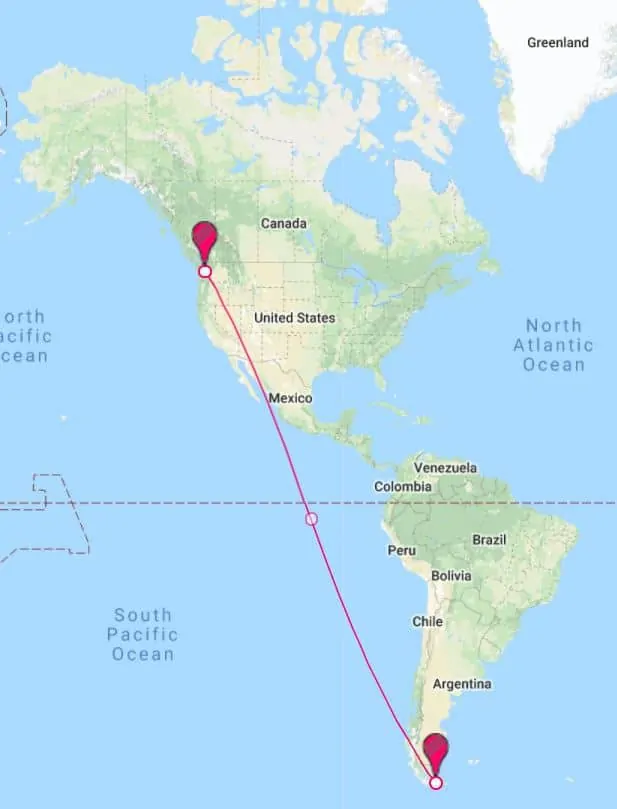 While we've made it to the end of the road, the journey isn't really over because we've got to turn around and head back up to another big city… We'll be heading toward Buenos Aires, but we've still got a few things to explore on the way.
El Chalten
When I sat at a desk so many years ago and dreamed about travel and the mountains, I often dreamed of traveling to Patagonia.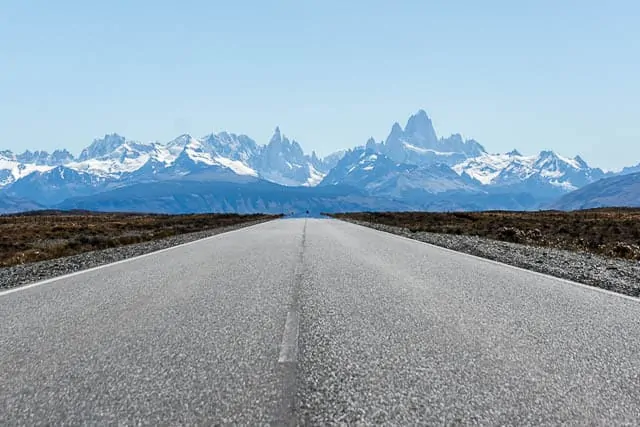 Nowhere was more emblematic of Patagonia for me than the mountains outside of El Chalten.
There's the towering Fitz Roy or the impossible-looking Cerro Torre.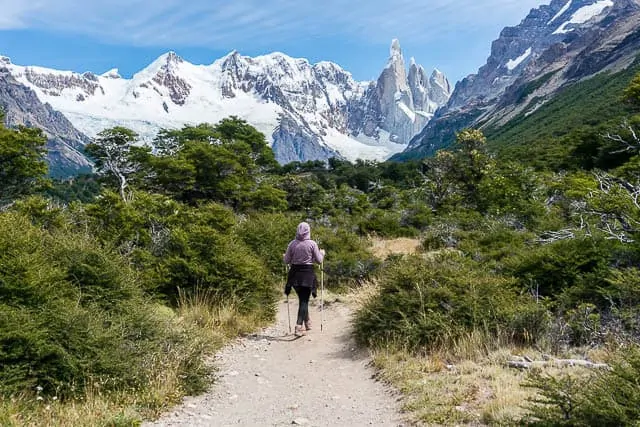 Before arriving to Ushuaia, we spent a good few days hiking the trails, gawking at the mountains, and getting blasted by the wind. Even though I was just there, I already dream of going back.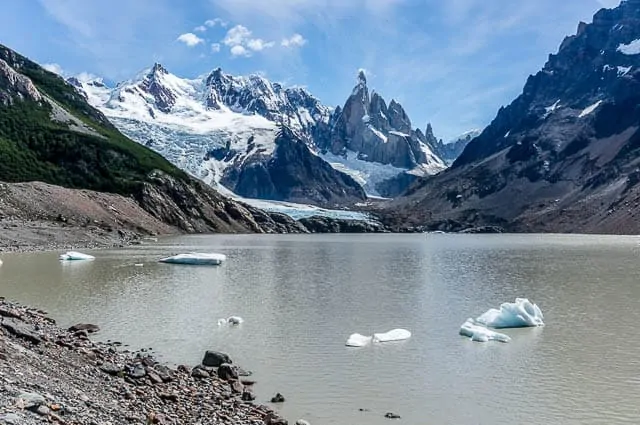 Every month I say ___ is one of the most spectacular places I've ever seen, and this month is definitely Chalten, it's a highlight of the trip.
The Carretera Austral
Chile's most famous road is probably the Carretera Austral which traverses a long stretch of Chilean Patagonia, broken up by fjords and ferry rides, and dotted with some pretty incredible landscapes.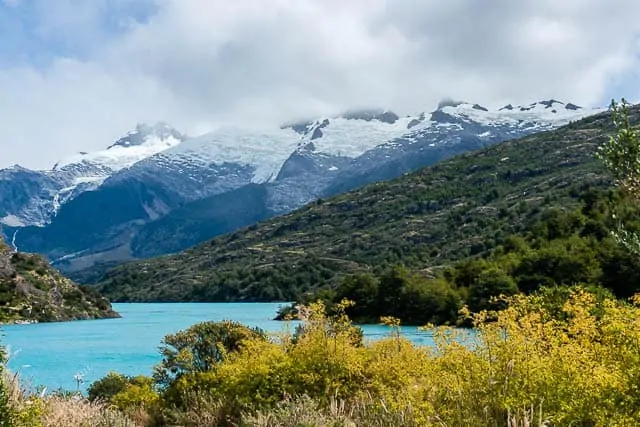 The biggest highlight from this month (we did the majority of it in January) had to be Rio Baker, which is an electric blue river and is also Chile's largest river in terms of volume.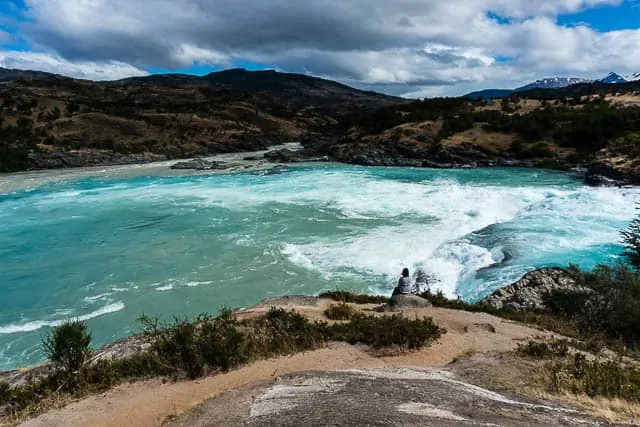 We spent an awesome night tucked into a secluded and free campsite as the river raged beside us and we watched river rafting trips brave the rapids.
But after the first week of February, we crossed into Argentina, wrapping up over two months of travel across Chile as we made our way south from Santiago, slowly.
We will be back into a part of Chile soon enough though as we head toward Torres del Paine! I can't wait!
Challenges
The Worst 24 Hours of the Trip
It started with a terribly windy day in Chalten which kept us from hiking. We decided to push on to the famous Perito Moreno glacier, but upon packing up the truck and heading out of town we found that the gas station was out of fuel.
We turned around and had nowhere really to go, and the wind kept us confined to the truck.
The gas truck finally arrived that evening at 6 pm so we filled up and pushed on to El Calafate a few hours south. I starred over the recently cracked windshield (which happened the day we arrived to Chalten) and the wind jostled the truck back and forth on the highway.
We arrived in Calafate just before dark, only to discover that there was a huge music festival with a number of famous international artists and adored bands from Argentina. The town was full, hotels and campgrounds were absurdly expensive.
And there was no gas in town either. A huge line wrapped around a few blocks waiting for a gas truck to arrive who knows when. We were stuck in town because they refused to fill the tank completely back up in Chalten, so pushing on to the glacier was out of the question.
As darkness set in and we still had nowhere to go, I noticed that one of my headlights was burned out. Here in Argentina, you must drive with lights on the highway, even during broad daylight. I was just asking for a run-in with the police.
At about 10 pm, we still had nowhere to go, but the gas truck arrived so we hopped in the long line. Then as I was idling my way up through the line, the truck started riding really rough and losing power.
Great. I thought I was going to break down before I got to the pump.
I finally managed to fill the tank completely, at least, and we asked the attendant where we could camp. He directed us to the parking lot behind the station where we crawled into the back, both fully annoyed and frustrated with life, hating Argentina for the lack of gasoline and the still painful cracked windshield (along Ruta 40), and hating ourselves for stumbling into town during a massive festival we couldn't care less about but which just created a headache.
This is the glamorous part of the travel lifestyle.
In the morning the truck was still riding super rough, but I managed to track down a decent mechanic and it was a simple spark plug fix, and he gave us a recommendation for where to fix the windshield.
Things looked brighter, but we opted to just skip the Perito Moreno glacier (for now) and get out of El Calafate as fast as we could…
New Articles
What to Eat in Colombia – The Ultimate Guide to Colombian Food, a massive new guide on some of the best and most typical food to taste in Colombia. It goes well beyond arepas! Part of my effort to better round out my Colombia travel guide.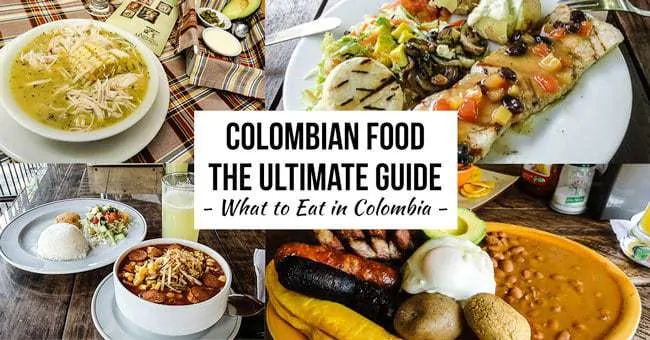 Yeah, one new article this month. Patagonia has been tough in terms of having internet, and the relatively few times I do have access goes to my freelance writing work.
Most Popular Instagram Photo
This shot of the Ventisquero Colgante, a hanging glacier in Queulat National Park in Chile, which was easily the most popular. We actually visited this in January, but I've been pretty behind on Instagram since I've been really quiet on the platform (bored with the algorithm and lack of growth).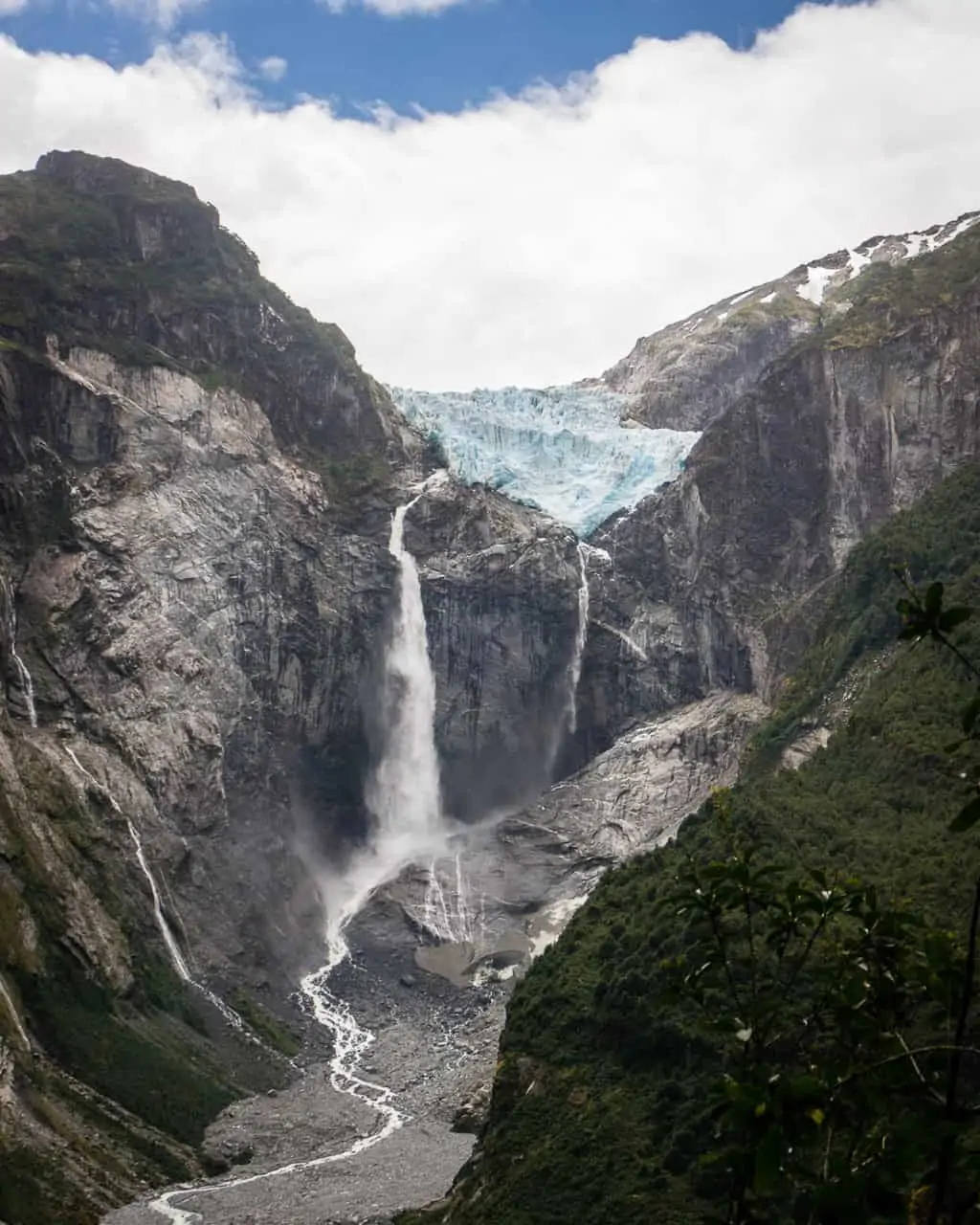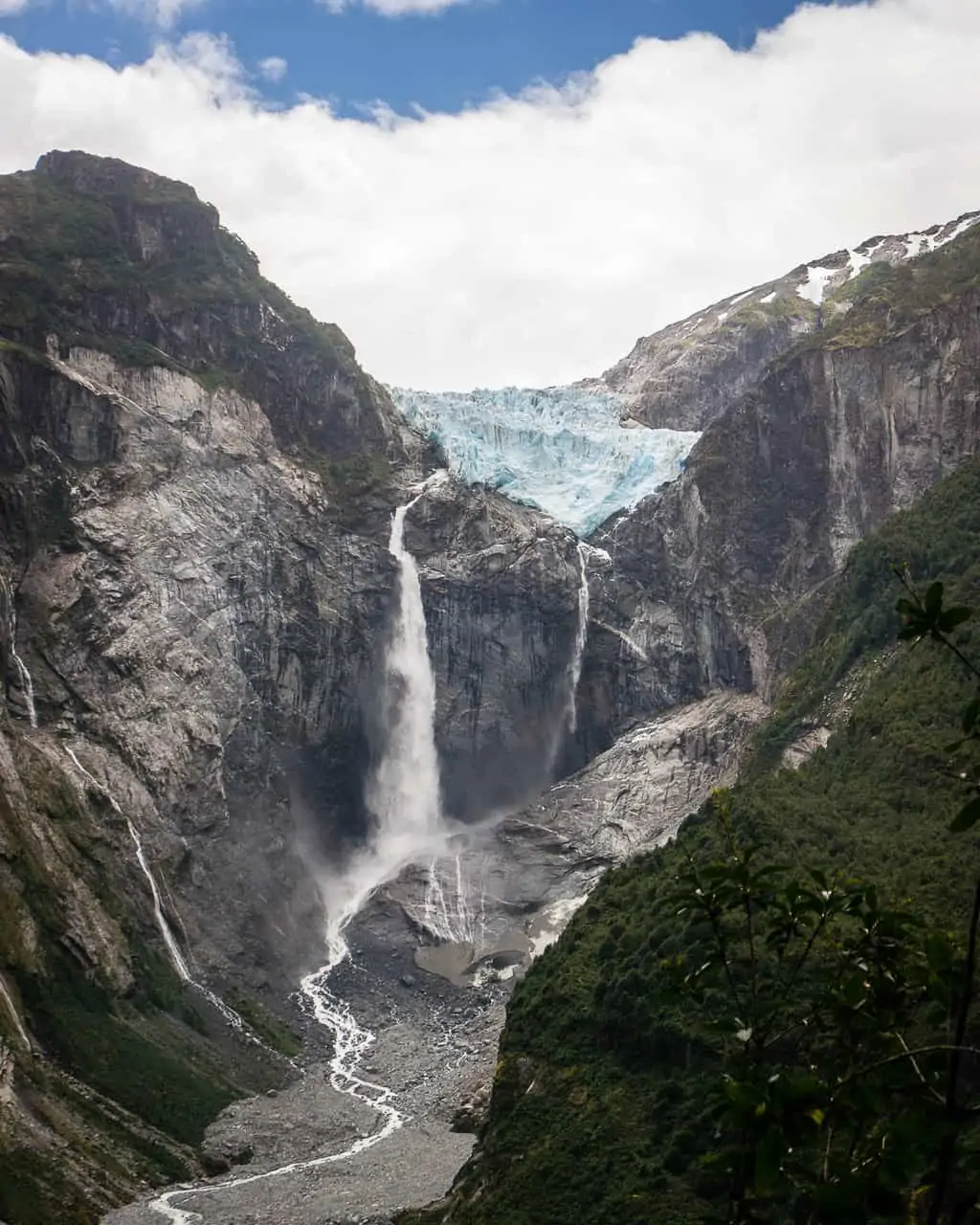 Be sure to follow me on Instagram for more photos of my adventures.
What I Read
Predictably Irrational by Dan Ariely
An interesting read about the somewhat irrational way humans behave, but in pretty much predictable terms, like how we respond to price changes or freebies, how behavior changes under social norms vs. market norms, the importance of relativity in how we compare things in order to make a decision, and much more. It's based on academic studies, but it's very readable and interesting if you have an interest in psychology and behavioral economics.
What I Watched
This movie has 90%+ on Rotten Tomatoes, and I can't understand why. It's not a bad movie, but it's definitely not a good movie. It's mostly absurd, but not in a good way, but more like "seriously?" Don't bother if you haven't seen it.
February 2018 Income Report
TOTAL = $1,799.34
GOAL = $2,400 per month
75% of goal covered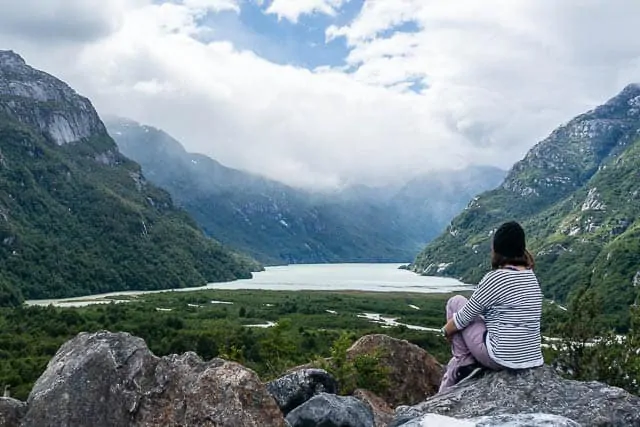 Despite the fact that February is a short month, things were better than ever (literally the best month, ever) here in D2D land in terms of income. Lots of sources were down, but the two big ones (Mediavine and Amazon) were both on the upswing.
I also was recently accepted into the Amazon Influencer program which means that Desk to Dirtbag has its own store on Amazon (www.amazon.com/shop/desktodirtbag) where I not only sell my official products, but also some of my favorite books, travel gear, and outdoor gear.
It's got some of my favorite products, and is a place that I can continually update and add to, if you're ever looking for stuff that has my stamp of approval and has been put through the paces (much of it years old, since I don't have the opportunity to buy much stuff while traveling).
It does not include income from freelance writing which is still my main source of income and my primary side hustle.
Share This
Please take a moment to share this on Facebook, Twitter, or Pinterest. Thanks!
That's all I got for you this month. Are you following along on Instagram or Facebook? Be sure to do so, if you want to get the latest. As always questions, comments, and feedback are extremely welcome.
The following two tabs change content below.