This article may contain
affiliate links
. If you make a purchase through these links, I will earn a commission at no extra cost to you. Thanks!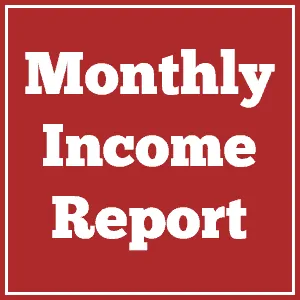 Here's the deal:
Time for another one of my monthly online income reports. I set the goal of earning $1,200 per month exclusively from my website and related projects by the end of the year.
You might be wondering why I share this:
These monthly income reports are meant to hold me accountable to both myself and my readers. They offer a glimpse into the nature of making money through a blog and other online endeavors, as well as my efforts to cover my expenses while traveling in the pursuit of becoming location independent.
On to this month's report…
March 2016 Income Report
Each month I report on what I did well as well as what I could stand to improve on from a financial perspective, as well as a blogging strategy perspective.
What Did NOT Go Well
Kindle Sales
Sales of my book Big Travel, Small Budget have remained about $100 per month in total between print and Kindle editions. But surprisingly (at least for me) is that paperback copies have been regularly outselling the Kindle editions.
It's about a 40/60 split.
I kind of assumed that releasing a Kindle book would mean the majority of sales would be digital. But I guess that just goes to show that many people still don't use digital readers and that paperback copies are absolutely important if you're releasing a book.
It also makes me want to reconsider doing an audiobook version. Many other authors have mentioned that their audiobook sales through Audible outsell their other versions. It's a fairly expensive proposition however, and would take quite a few months to recoup my investment.
In good news though, I finally eclipsed 100 reviews for my book on Amazon!
So amazing!
THANK YOU ALL!
I'm tremendously grateful for all your help and support.
Amazon Affiliate Sales
Many months last year I was making $300+ per month solely in Amazon affiliate sales (when someone clicks an Amazon link and subsequently buys something, I get a small commission). Topping out at nearly $400 per month in September 2015…
Since then my income took a drastic hit from that source.
It all appears to be tied to my semi-popular article about How to Make Coffee While Camping using the Aeropress.
I was once getting 100+ visits per day to that article… Up until *drum roll* August/September.
It appears to have dropped down in Google's search rankings, and now only brings in about 40-50 visitors to day. Thus the 50% reduction in income from Amazon Affiliate sales…
Thus the perils of having an income tied to Google algorithms.
What Went Well
Increased Site Visitation
Overall visits to the site has been on the upswing since my redesign a few months ago. And is now hovering around 35,000 page views per month.
That means there are more than 1,000 views per day of my content… A pretty respectable number!
Working with Brands
With increased traffic and visibility, that (sometimes) leads to increased interest from brands or other businesses in working with you.
I've seen an increase in emails with proposals to work together, which are sometimes fun to entertain.
I enjoyed working with BioLite to help spread word about their SolarPanel 5+, which is a pretty sweet and portable panel. Having the opportunity to check out new gear, share my opinion, etc, is always something I enjoy.
I've also been in conversation with a few different people about some sponsorship or paid advertising, which I'm considering.
Writing
Progress on my upcoming book projects has been going well. I've continued writing on a regular basis, adding to the existing content… The tough part is going back through to edit, organize, restructure, etc.
I'm super excited about this upcoming book… Check out the announcement if you missed it (and sign up in advance to get it free).
Full Income Report
-$148.99 – Amazon Affiliate Sales
-$62.23 – Big Travel, Small Budget paperback sales
-$46.34 – Big Travel, Small Budget Kindle sales
-$33.70 – YouTube Videos
-$32.30 – REI affiliate sale
-$4.20 – 'Go Outside' Shirt Sales
TOTAL = $327.66
GOAL = $1,200 per month
27% of goal covered
A small bump up in income compared to February, but nothing too shocking. The good thing is the Colombian Peso is particularly cheap, so $327 equals 1.000.000 pesos. Enough to pay the rent here, at least!
What Else is New?
Puppies
We are no longer looking after those four adorable puppies… We've got an empty house!
Thankfully Andrea's sister adopted one of them, so we still have visitation rights with Cooper every once in a while. He's getting so big. Crazy that we first had them at three weeks old when they had no teeth and their eyes were barely open.
Truck Permit in Colombia
I just had to renew my temporary import permit for the truck for another three months. It's not guaranteed they will say 'yes' but thankfully they did. Always good to avoid unnecessary fines!
Learning Guitar
My guitar playing skills have been steadily progressing. I'm continuing to use the guitar tools that I talked about here previously, but I also decided to take private guitar lessons for one hour each week here in Medellin.
It's nice because the teacher comes straight to my place and great to have feedback from an experienced teacher and player. If anyone is ever looking for a private guitar teacher in Medellin, let me know!
Running
I have also managed to religiously stick with my goal of running every other day and have bumped my mileage up to more than 9 kilometers. I should be ready for the Corre Mi Tierra 10k in a few weeks, provided I avoid injury! Here's my tips on how to start running.
Cold Showers
In my quest to better my self-discipline, I've continued with the 30-day cold shower challenge and am now on 22 straight days. I still think cold showers are a great way to start your day. Give the challenge a try and see for yourself.
That's all I got for you this month.
Are you following me on Instagram or Facebook? Be sure to do so, if you want to get the latest.
If you found this post interesting or insightful please don't forget to Like it, Tweet it, or otherwise spread the word among your social networks. Cheers!
As always questions, comments, and feedback are extremely welcome.
The following two tabs change content below.