This article may contain
affiliate links
. If you make a purchase through these links, I will earn a commission at no extra cost to you. Thanks!
When one year comes to an end, it is only sort of natural that one looks back in reflection at what has happened… So that means it is time for my Year in Review for 2018 where I take a look back at some of the incredible places I visited.
This type of thing is pretty fun to put together because it reminds me of how far I've come (literally in this case when it comes to travel) and gets me excited to start thinking about what comes next… 2018 encompassed many, many thousands of miles of road trips and was filled with so many awesome new places, which makes it tough to whittle it down into a "top list of favorites, but I shall give it a try.
Let's kick it off with my Top 10 Travel Destinations and Adventures of 2018.
Torres del Paine, Chile
This national park in Chilean Patagonia near the town of Puerto Natales is high up on my list of favorite places ever. From the Grey Glacier to the iconic Cuernos mountains, there was beauty everywhere you looked.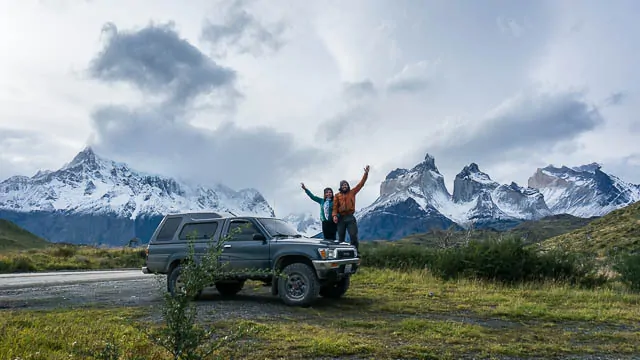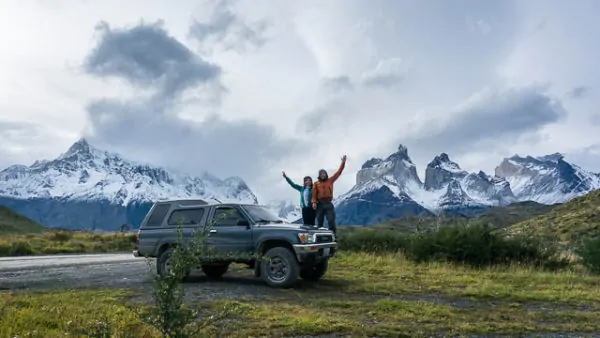 While we didn't get to trek the famous "W" route, we nevertheless enjoyed a few nights camping out in the back of my truck by night and hiking some of the beautiful trails by day.
Texas
I'll be honest, I've never even remotely been interested in traveling to Texas… I'd always just considered it a big, flat, boring place and never have thought too much about the whole Texas thing, at least how it is represented in popular culture.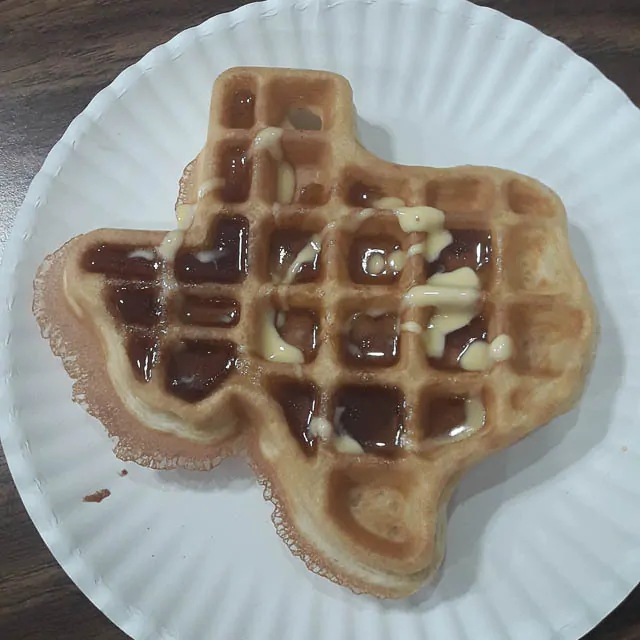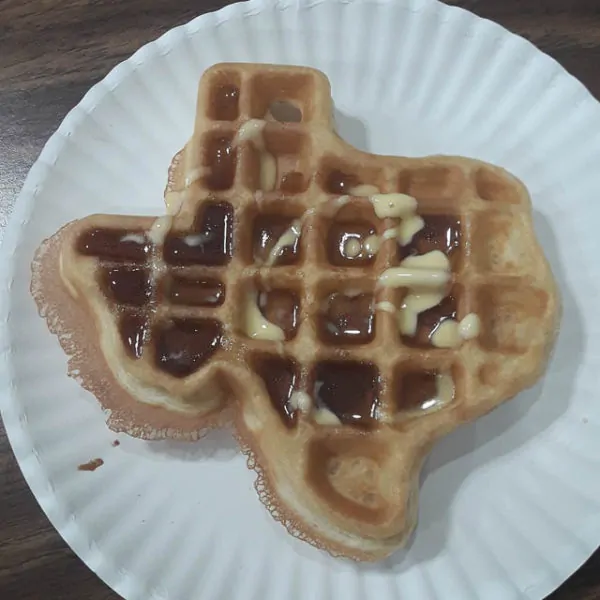 But I headed down to visit Austin for TravelCon (a travel blog conference) and quickly found myself blown away by this energetic, fun, eclectic city. Everything from the millions of bats, to the many bars and restaurants, to the electric scooters that dot the city, to the vibrant greenery was awesome.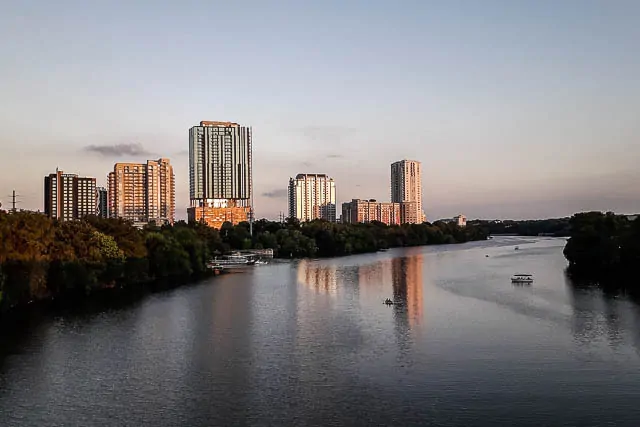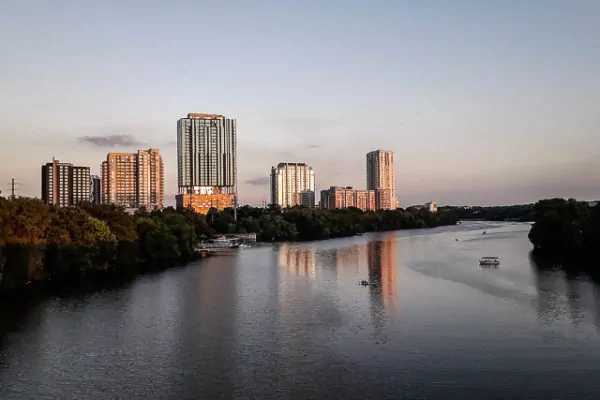 Afterward we headed down to San Antonio and I also found myself blown away… While the stay wasn't as long as in Austin, I thoroughly enjoyed it.
Yellowstone National Park
Further north, I finally visited Yellowstone National Park for the first time ever! And yes, it was every bit as spectacular as I imagined it would be…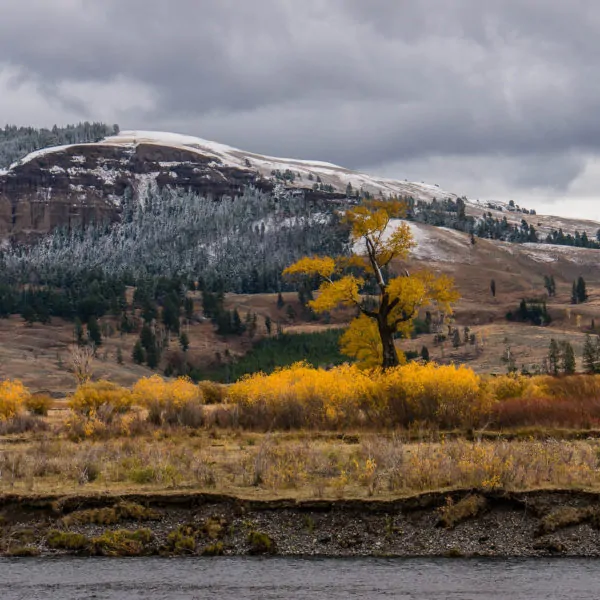 From the bizarre sweltering, bubbling landscapes, to the wildlife, including many, many bison… But the highlight was undoubtedly seeing a grizzly bear in the wild!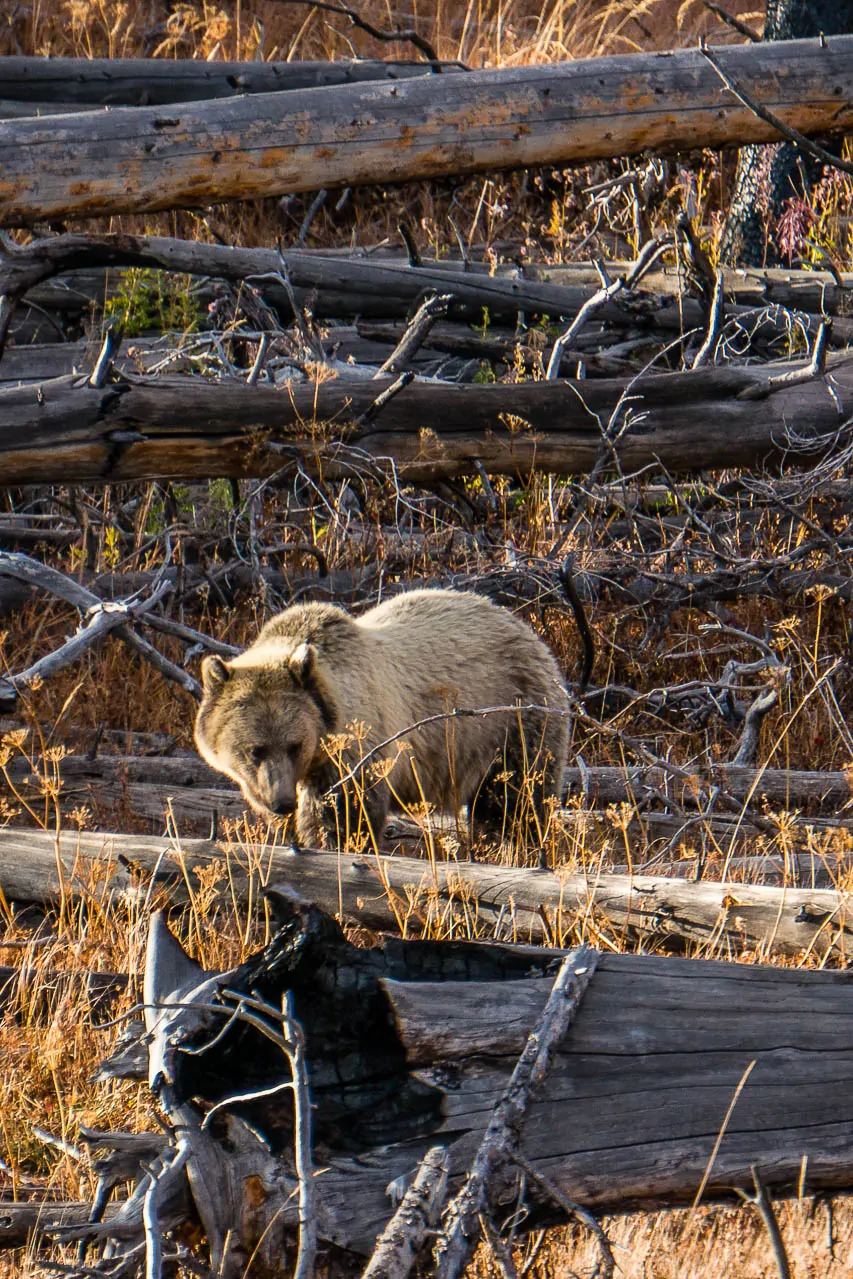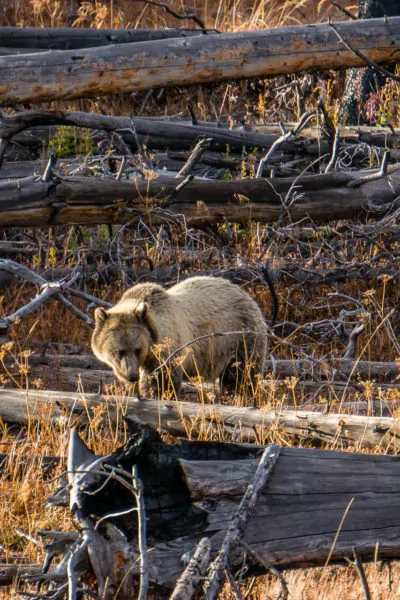 Wish we could have seen some wolves too, but I guess that will have to wait for a return trip.
Buenos Aires, Argentina
We spent a month renting a tiny apartment in the San Telmo neighborhood of Buenos Aires, and I gotta say, this city truly captivated me. It is stunningly gorgeous and vibrantly alive with cafes, tango, incredible restaurants, and so much culture.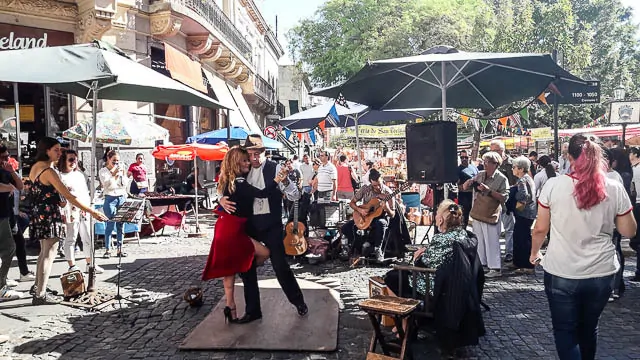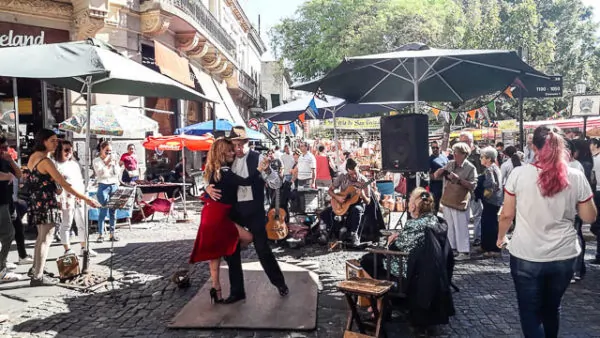 I loved the pizza by the slice (the fuzagetta!) and the afternoon ritual of coffee with medialunas (little sweet croissants) or the occasional splurge of a big steak drizzled with chimichurri and a glass of malbec.
There is too much that could be said about Buenos Aires, but it is probably my favorite in all of Latin America (second to Mexico City).
Read More: What to Do in Buenos Aires
Chile's Lake District
We kicked off the beginning of the year in Chile's Lake District, sitting just past the northern limits of Patagonia. Here you'll find beautiful blue lakes, cool little towns, and snow-capped volcanoes.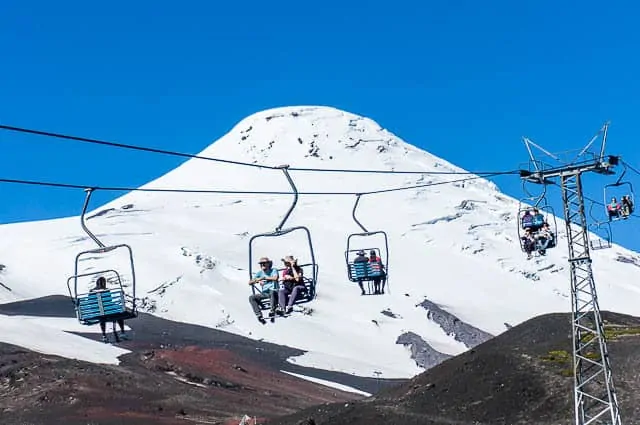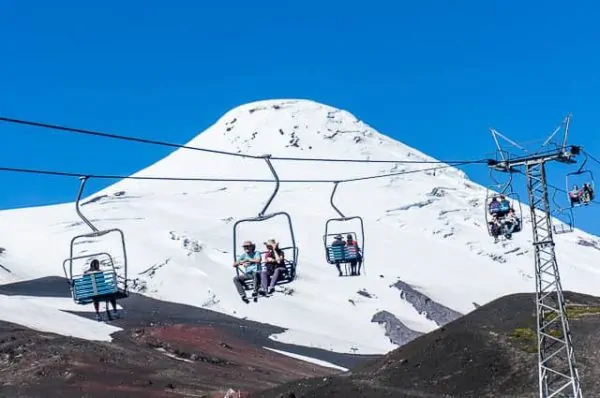 Being in this part of Chile felt like being back in the Pacific Northwest, and felt most like home.
The town of Puerto Varas was the highlight, but I also really enjoyed Pucon. And while not on the lakes, the town of Valdivia nearby was another highlight… A German descendant town with good beer, good food, and a just a cool atmosphere.
Driving the Carretera Austral
From the Lake District we continued our road trip south to the end of the continent by driving the famous Carretera Austral, a mostly gravel road that dots along through various fjords and peninsulas, connected by ferries. The views of mountains and mother nature were incredible…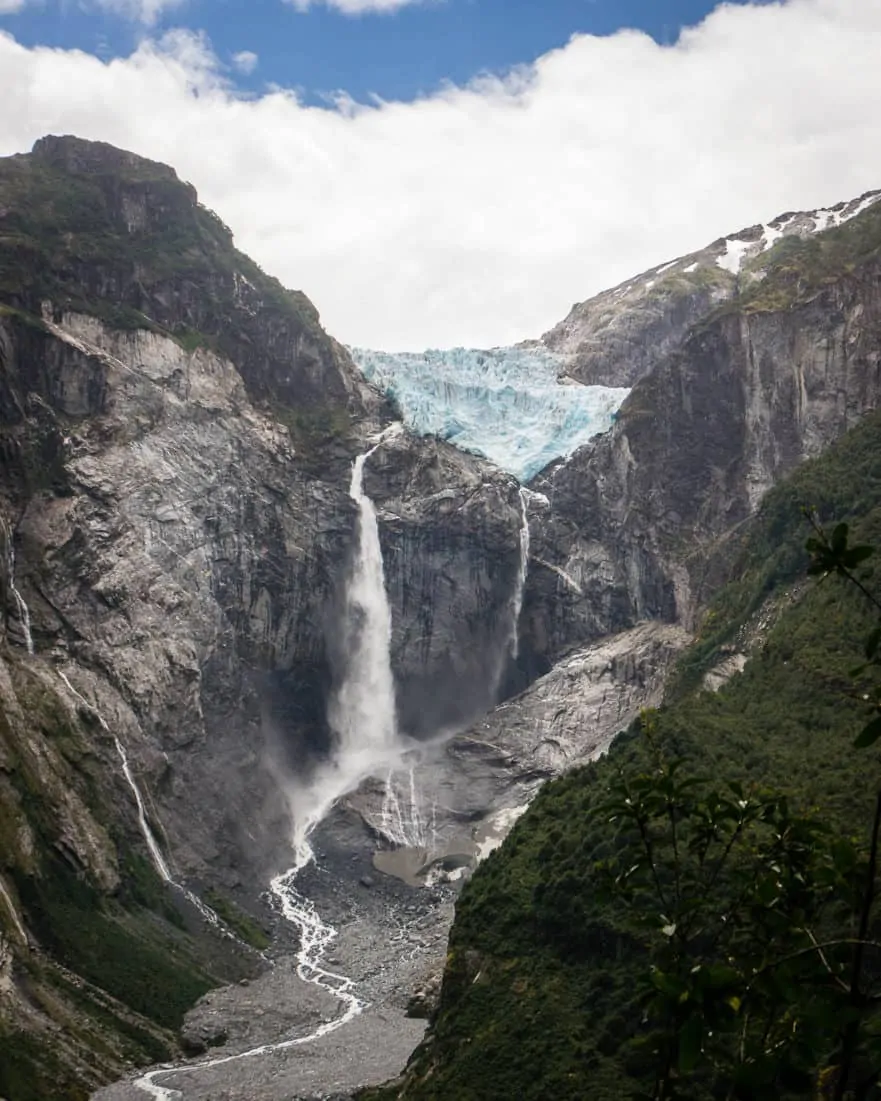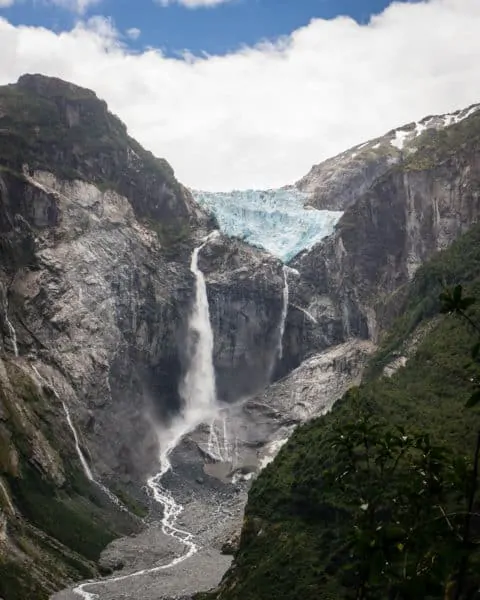 Hiking in Corcovado National Park or the spectacular Queulat, were probably the highlights, but there were so many, including the vibrant blue Rio Baker, seeing Cerro Castillo, or so much more.
Road Tripping the USA (Twice)
From Buenos Aires, we shipped the truck to Jacksonville, Florida, which meant meeting up with the truck after more than a month at sea, and then ultimately road tripping across the United States to Seattle.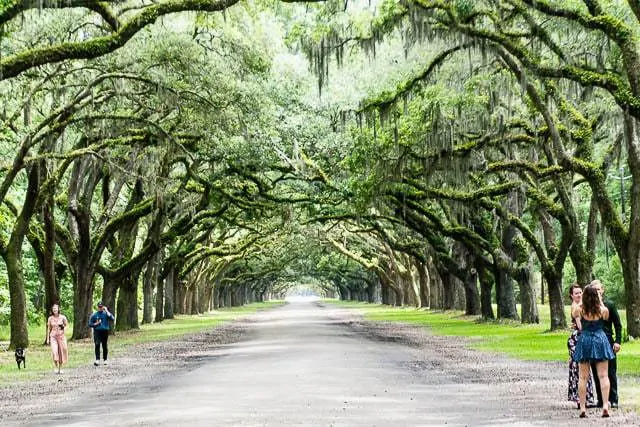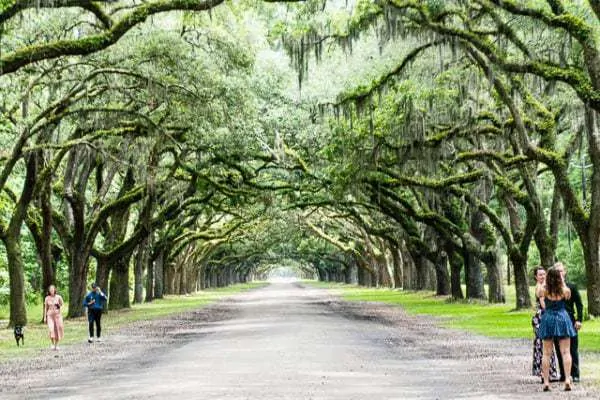 While it was a go-go-go type of trip, there were some great moments whether it was exploring the south for the first time, like Savannah, Georgia, or visiting Asheville, North Carolina, or just driving through the beautiful Great Smokey Mountain National Park.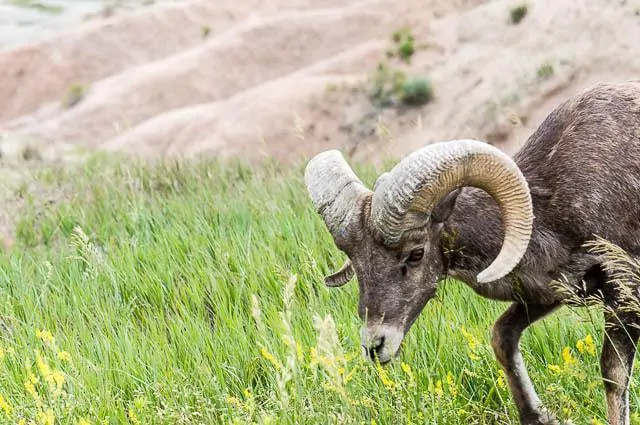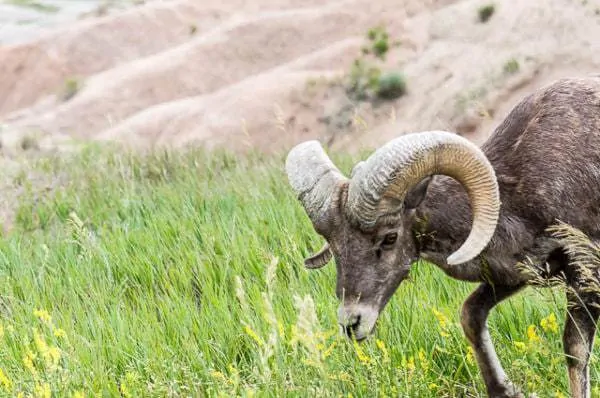 Further west, the highlight was most definitely Badlands National Park, a place where we saw more wildlife than any other, perhaps only rivaled by Yellowstone.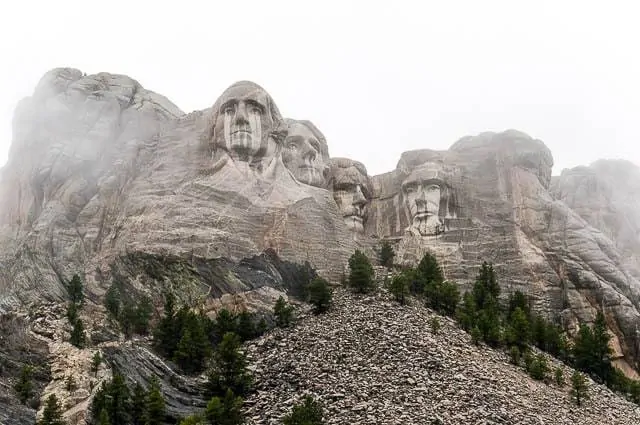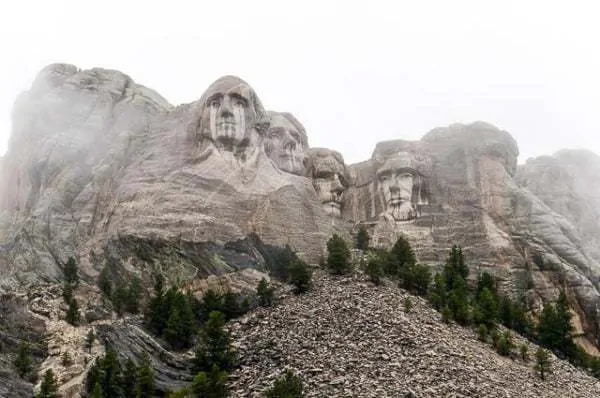 A few months later we headed back out on the road and drove down to Texas (mentioned earlier), passing through Southern Utah (one of my favorite places for a road trip) and then driving back up through new territory for me in Colorado and Wyoming.
El Chalten, Argentina
El Chalten is a place that I'd long dreamed of visiting… To me, this place, more than any other, was what epitomized Patagonia. The jagged peaks of Fitzroy and Cerro Torre are absolutely iconic.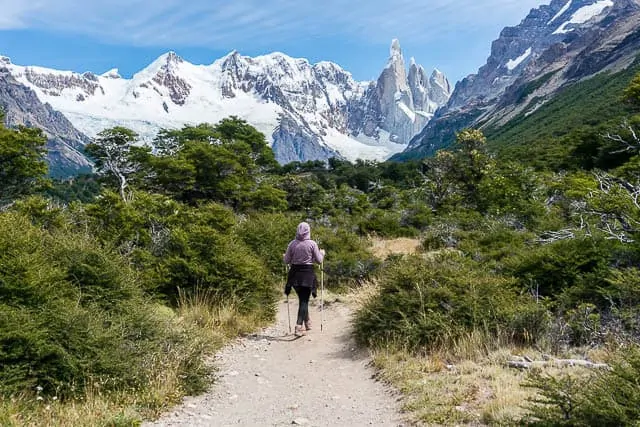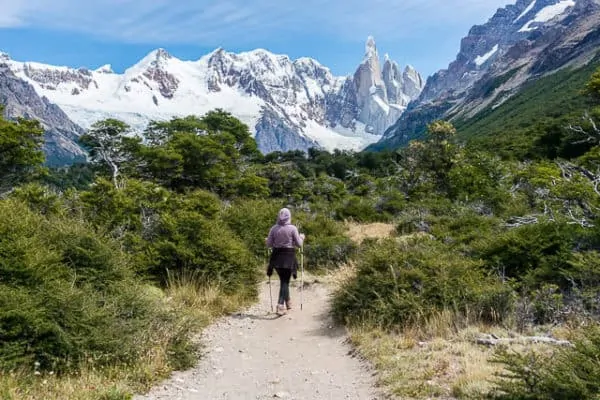 The town itself is alright, but the highlight here is the nature, of course. We spent a number of days hiking around the park and taking in this beautiful area before running into problems with gas shortages and huge wind storms that drove us to push on.
The Perito Moreno glacier in nearby Calafate was another highlight of the region.
New York City, NY
I Love New York. When I used to live in DC it became a sort of annual tradition for my mom and I to visit NYC for the holidays and the city definitely captured my heart. I hadn't been back there in six years though… And it is a place that is prohibitively expensive for someone like me who travels on a budget and on the cheap… BUT, thanks to travel hacking, I racked up enough hotel rewards points to get five nights in Manhattan for free! You can't beat that.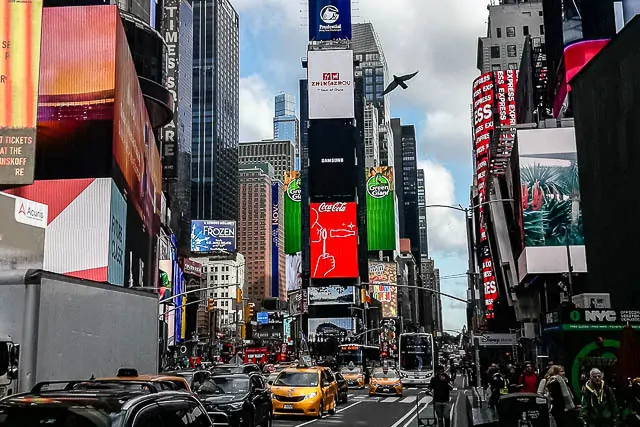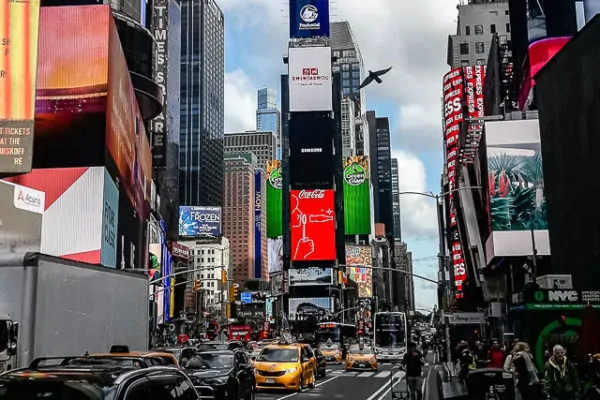 Andrea and I spent those days exploring just a little bit of all that NYC has to offer, and I loved it every bit as much as before. New York seems to me to be the only place in the world where you can feel like you are "traveling" to literally anywhere on earth without leaving thanks to the huge mix of immigrants from everywhere…
Medellin, Colombia
Finally, the year wrapped up with our return to Colombia, Andrea's hometown, and the place where I've spent the longest out of any of my travels. It was nice to be back in Colombia, and specifically in the City of Eternal Spring. It is a city on the move, and it has been great to see it grow and evolve over time.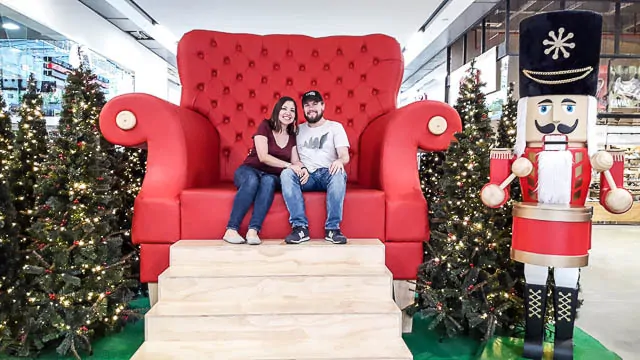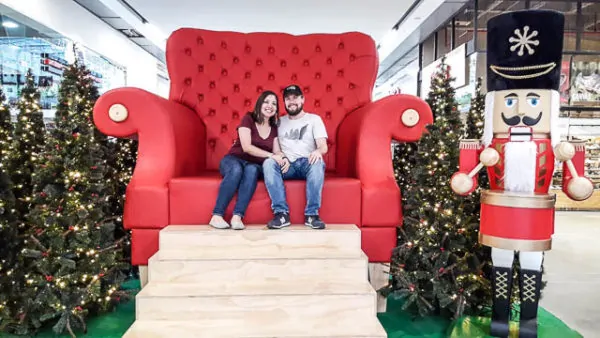 While our time here in Medellin has been mostly downtime and nothing too exciting (quite a few dental visits for me! hah) but it has been nice to kind of "stay still" for a bit after so long on the move. We haven't been anywhere for more than a month at a time since we left Medellin in early 2017.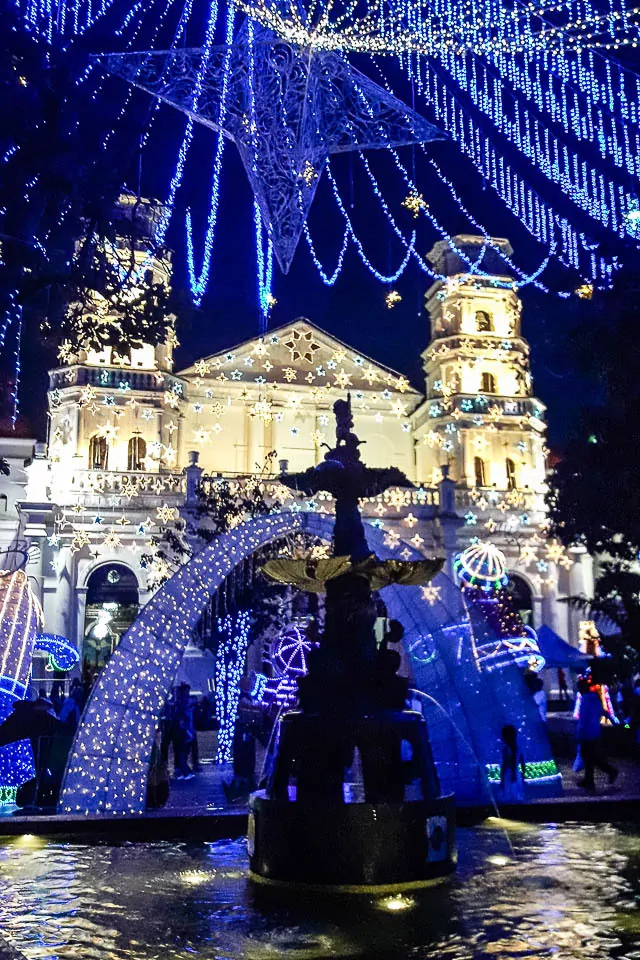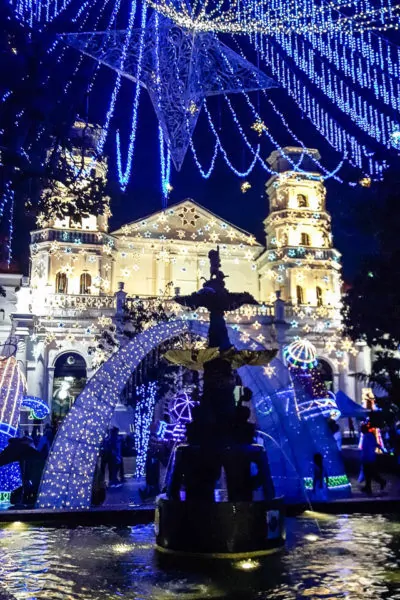 But there were some fun things too, like how Medellin turns into a big party during the month of December with music, dancing, food, and drinking.
Top Travel Destinations of 2018
So there you have it, my top travel highlights, adventures, and destinations of 2018… There were plenty of awesome places that didn't quite make the list, whether that's Grand Teton National Park, making it to the "End of the World" in Ushuaia, Argentina, or even things like visiting a penguin colony in Chile.
What were your favorite destinations of 2018 and what do you have planned for 2019?
Share This
Did you enjoy this post about my top travel highlights of 2018? Then take a second to share it on Pinterest, Facebook, or Twitter. Thanks!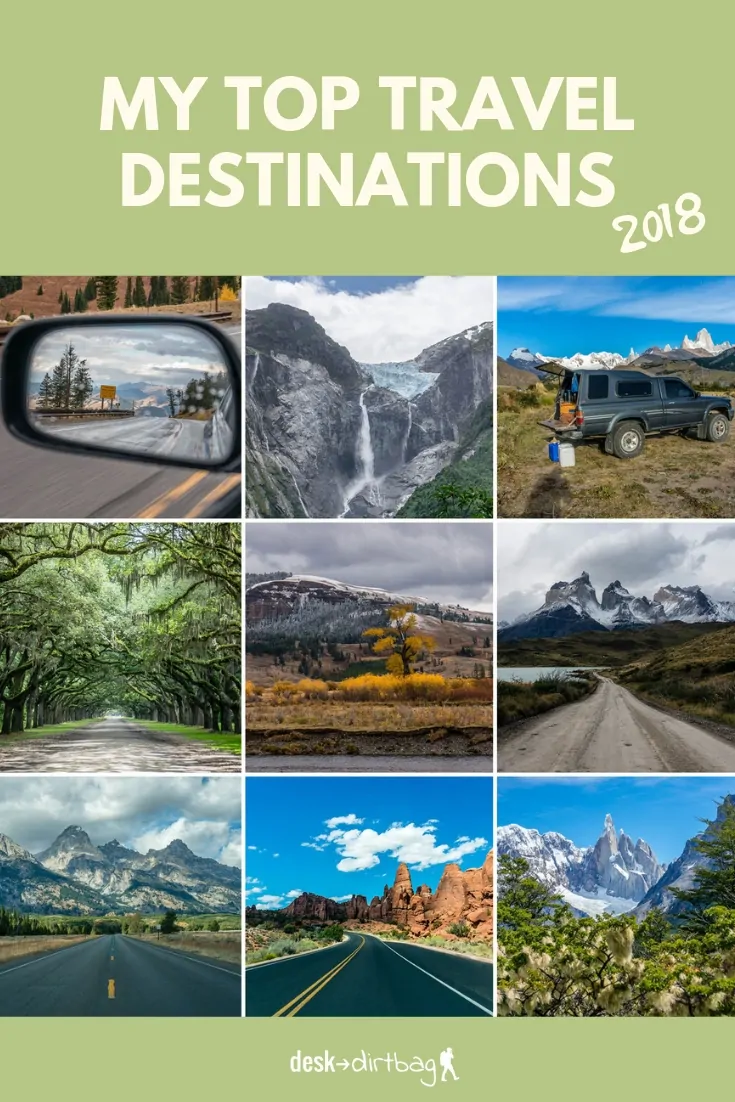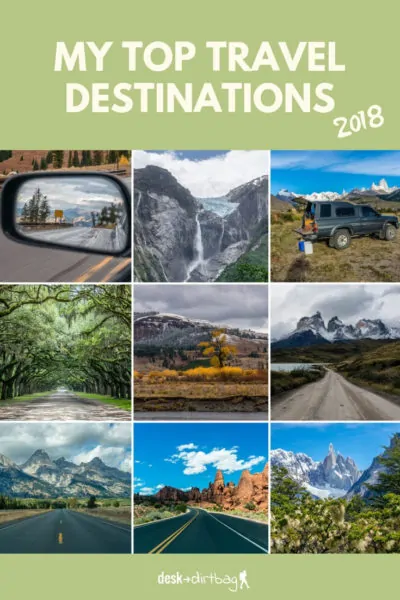 The following two tabs change content below.