This article may contain
affiliate links
. If you make a purchase through these links, I will earn a commission at no extra cost to you. Thanks!
Considering purchasing the once-a-year Paradise Pack? Here's an honest opinion of what to know and what you can expect to get out of it…
Back when I started traveling full-time at the beginning of 2013, I honestly had no plan to turn this into a never-ending journey. It was just supposed to be a year-long break.
But life was great… I felt like I was really living, instead of living for the 9-to-5. I wasn't counting down the days until the weekend or those 2x per year vacations.
When my year-long sabbatical came to an end, I wasn't ready to go back to working world, so I headed overseas where my dwindling dollars would go a little further (thanks, Colombia!).
Thankfully, long-term travel was much cheaper than I ever imagined it would be…
After a lot of fumbling around trying to figure things out for myself, I finally started to make a little bit of money online through this site and through freelancing. In those early days, I didn't really put much strategic thought or planning into what I was doing… I wish I had!
Today, I'm able to travel full-time and pay for it with my website income and freelance income, even managing to sock away money in my savings account, not just living hand to mouth.
But thinking back to those early days when I didn't know what I was doing and was barely getting by, it was still pretty incredible to be able to earn money regardless of where I am in the world. That first dollar you earn online is like the Red pill vs the Blue pill in the Matrix.
The Internet has opened up a whole new world to all of us.
How would your life change if you could travel everywhere and work from anywhere?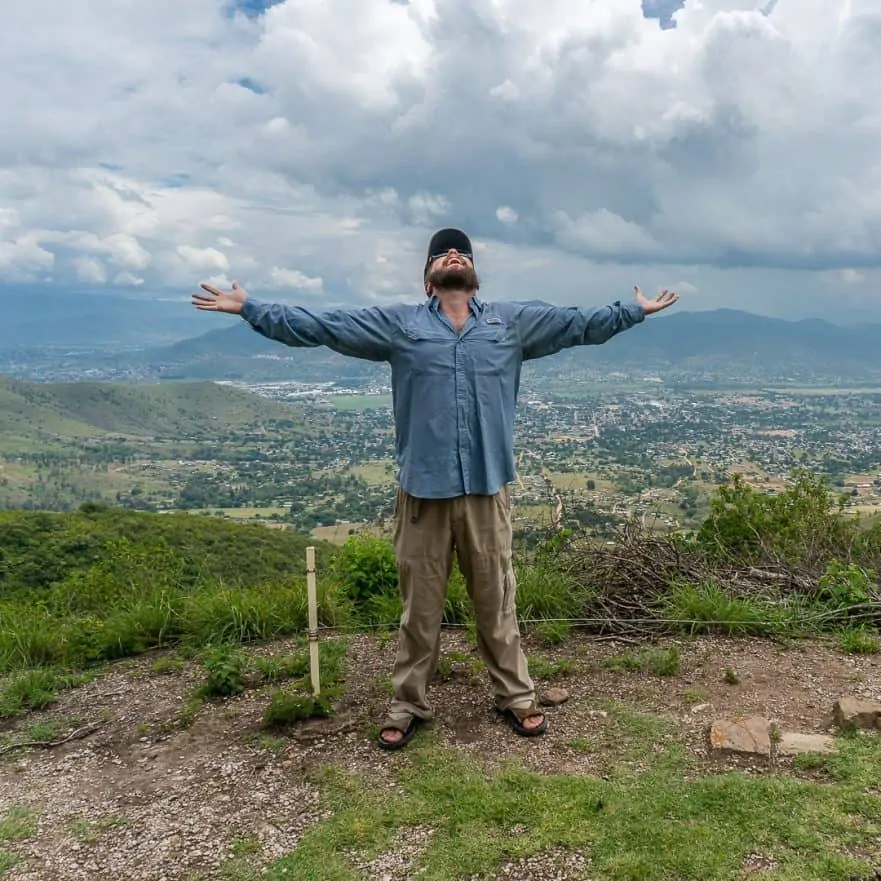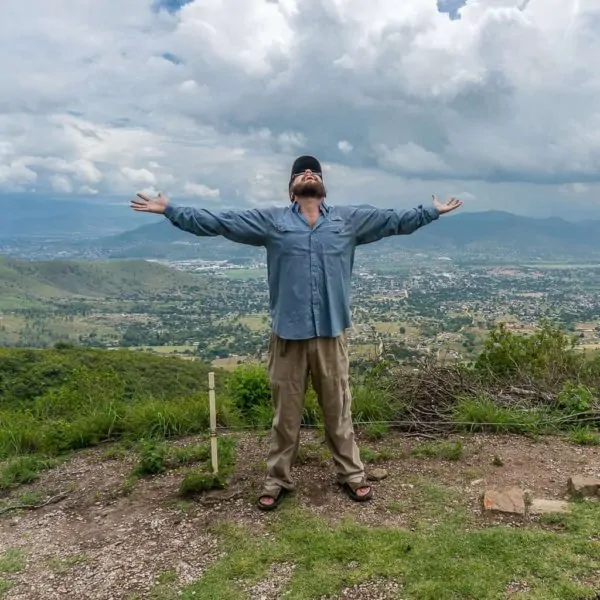 Introducing the Paradise Pack
If this idea of a location independent lifestyle appeals to you, then you're not going to want to miss the once-a-year Paradise Pack – a world-class bundle of resources that have been proven to help you travel more, spend less, and earn money from anywhere in the world (even if that's just from home).
That's kind of what I'm all about!
Don't miss out. This bundle is available for one week only and then it'll be gone forever.
The Paradise Pack sale officially begins on
Tuesday March 29th and runs until
Monday April 4th at 11:59pm PST.
What's inside the Paradise Pack?
So, we're talking about 20+ courses, books, and resources which will help you get started earning money online and living a location independent lifestyle. Keep in mind, this is all stuff you can do from the comfort of your computer and the internet, no immediate travel plans required (indeed, you could/should get started before setting out).
Here's what you'll get in this year's Paradise Pack:
> Buy the Paradise Pack Here <<
Travel More and Work from Anywhere?
Don't miss this year's Paradise Pack — once the clock hits zero, it's gone for good.
How can The Paradise Pack change your life?
I've picked up the Paradise Pack for each of the past few years (every year's bundle contains a completely different set of products) and it has had a HUGE impact on my long-term travels, my blogging and social media reach, my freelance success, and so much more.
I've used many aspects of what I've learned with the Paradise Pack throughout my travels. The material in these courses is absolutely why I have been able to travel for more than six years straight and am still keeping right along with no plans to stop.
In previous year's of the Paradise Pack, I learned:
TRAVEL HACKING – From travel hacking and airline miles taught in Travis Sherry's course, the same principles which allowed me to easily save at least $2,200 in airfare the past few years, including a First Class flight between Colombia and the USA which cost me a little over $100… Round trip!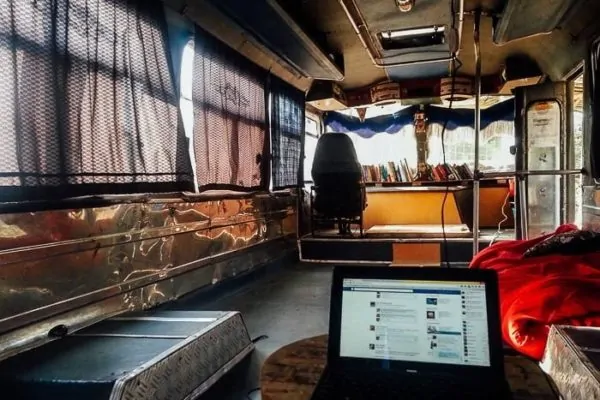 GEO-ARBITRAGE – To the concepts of geo-arbitrage whereby I make money in dollars (via the Internet) while living in the amazing country of Colombia which has a high standard of living at way less than half the price of the States.
To give you some perspective: I paid about $315 per month for a large three-bedroom apartment in a nice neighborhood. Eating out down the street for a full meal costs only about $3 (including soup, big entree, and fruit juice).
I even got a top-notch porcelain dental crown done down there for only about $250–which would have cost me a staggering $1,000 or more in the States.
HOUSE SITTING – On our drive through Latin America, Andrea and I also got into the world of house sitting where you can drastically reduce your travel overhead, travel more like a local, and extend the length of your travels dramatically.
I've driven from Seattle all the way to Ushuaia, Argentina (the southernmost city in the world)… During this most recent year-long leg through South America, not only have I managed to keep my savings intact, but actually start growing them!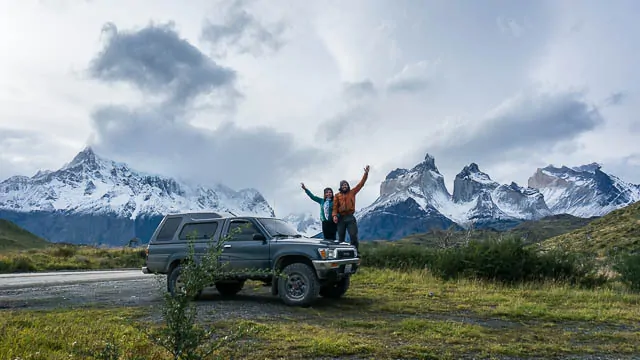 Are you buying it with your own money?
Yep, planning to! As I said, I've gotten my hands on the Paradise Pack the last few years and it's an absolute no-brainer. Almost any ONE product is worth the purchase of the bundle… You just get a bunch more incredible info for basically the same price, aka FREE.
If you're at all interested in learning more about this lifestyle and setting yourself up for success, I consider this bundle a must purchase. Every year, I learn a great deal and find incredible value from at least a few products.
Why are you buying it if you're already an experienced travel blogger?
Because like I said, it's so worth it and I always learn something new. I've had decent success with my freelance and online blogging work, I'd say, but there are plenty of people doing WAY better than me, so why not continue my education so I can improve every month?
This way I can pick up a whole bundle of new information, pick through what is currently useful to me and take my business to the next level… All while saving 90% compared to if I bought it all one-by-one.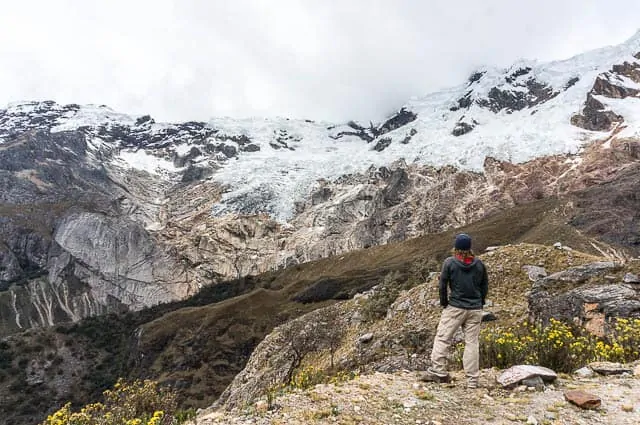 Do you make a commission on it?
Yes, I do receive a commission. I'll receive 30% if you click through my link and decide to buy it. This, of course, costs nothing extra to you and the Paradise Pack is driven entirely by affiliate promotions.
I make a healthy share of my income through affiliate income (also taught in the Paradise Pack). But I only promote products that I know and use and that I feel 100% comfortable recommending to my readers.
I know the incredible value these once a year bundles provide. I don't want you to miss out. It really is only for one week.
Last year people were emailing me asking me to help them out because they missed the deadline… Sorry, once it's gone, it's gone.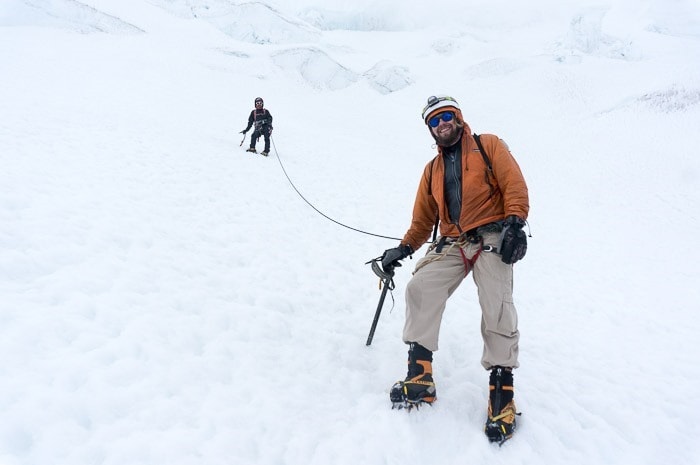 It is worth the money?
Yeah, it's kind of expensive at $197. But with everything you get in this year's bundle (worth more than $5,000 if sold separately), you're almost assured of either being able to save that much thanks to tips learned in the bundle, or earn that much through what you learn.
It's a bundle about BOTH traveling cheaper and earning money. If you apply what you learn and work hard, you will earn back the investment many times over.
I know I have from the previous bundles.

3 Products I'm Excited About This Year
My personal situation is different from yours, and there are some products that I'm more interested in than others. Yours may be completely different. But here's what I'll be digging into first this year:
Skyrocket with SEO
Search Engine Optimization is a fundamental part of success for any blogger… Last year I really started diving into SEO work and saw huge results as traffic to my website (and income) started to soar. SEO is something that I never ignore when it comes to new articles and I'm always excited to learn more tips and tricks.
Value $217
Clients on Demand
Freelancing is the easiest gateway into the digital nomad lifestyle and was how I first made ends meet after moving abroad — and was something I fell back onto as my income took a dive with the travel recession the past few years. It's a great skill to have and finding clients is one that I will continue to refine.
Value $149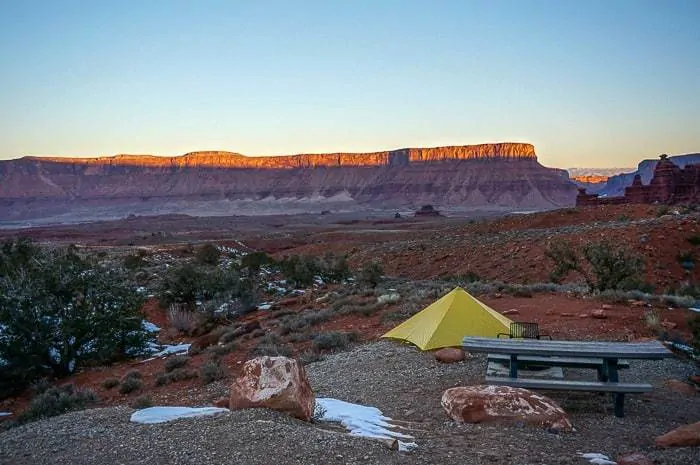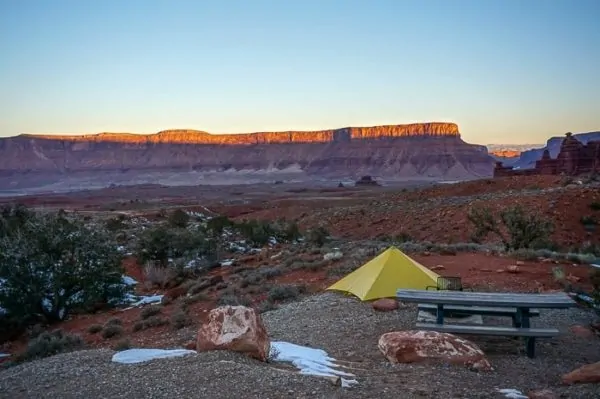 RV Starter Pack
While I don't currently have an interest in the RV lifestyle, there are a lot of parallels with it and the truck camping lifestyle. I've always been one to try and learn the tips and tricks from other fields and implement them into my own lifestyle and travel, so I'm excited to see what I might pick up from this knowledgeable couple (whom I've met in person at TravelCon).
Value $67
Those are just three products that I'm personally looking to dig into first… Sold separately they would cost more than $400, but thanks to the Paradise Pack I'll be able to grab all three for HALF that price… And get another a whole bunch of other cool products to pick through…
Some that might be of more interest to you include Worker to Wanderer course, HouseSitting Academy, or Benny's Bootcamp to learn a new language. Go check out the full offering of courses and info available this year:

It's Your Turn To See The World
Ever wonder how on earth people can afford to quit their jobs, travel the world, and make a living while they are doing it?
Don't worry! The experts in The Paradise Pack will teach you exactly how to do this, so you can become one of those traveling vagabonds you always wonder about.
The experts in the pack will show you how to travel affordably, start a business you love, AND earn money from anywhere.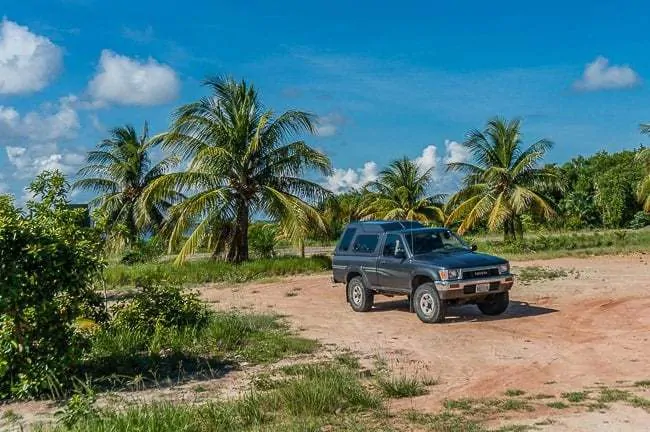 You don't need to be rich. You don't need to be a business guru. It doesn't even matter if you've never been on a plane before!
You don't have to say "I wish I could do that too…" because that's what I used to say until I devoured all the information I could and just started taking action.
Whether you want to work from home and take just a few trips a year, travel long term, become a full-time digital nomad, or move to another country, they've got you covered.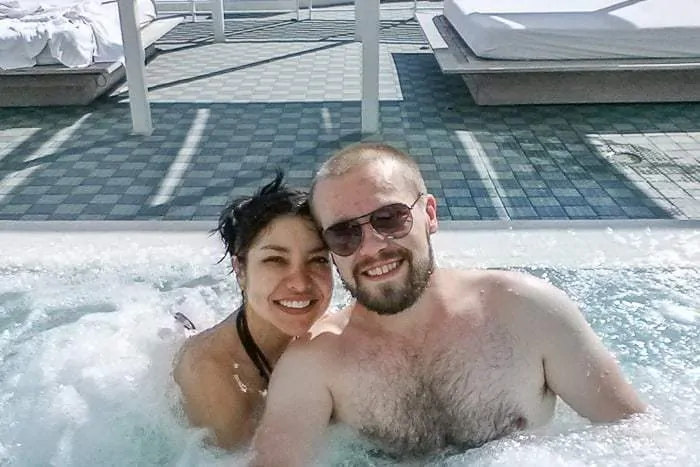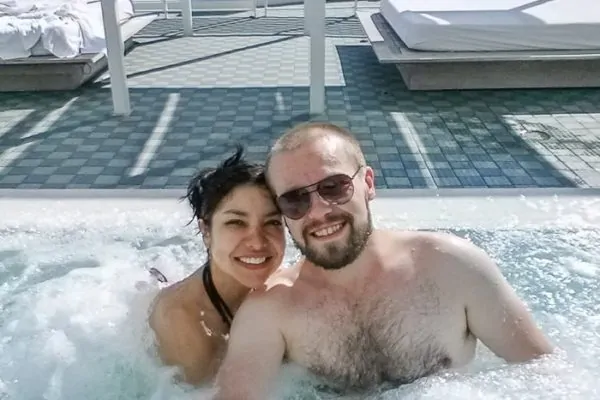 Paradise Pack Details
Here is what makes The Paradise Pack different to anything else you've ever come across:
10+ Expert Training Tools All In One Pack – You'll receive an incredible mix of videos, guides, and audio training courses to help you break free from your job and see the world. With this pack, you'll get step-by-step instructions and become an expert at a variety of key skills, so you can travel as much as you want for the rest of your life. Simply put, there is nowhere else you can get this many high-quality courses in one affordable bundle.
Focused On Travel AND Freedom Business – Are you ready to learn every travel trick in the book AND discover how to make money from anywhere in the world at the same time? Most offerings teach you one small part of the travel or online business. With The Paradise Pack, you'll be armed with every tool and strategy you need to become a multi-talented travel and location independent business superstar.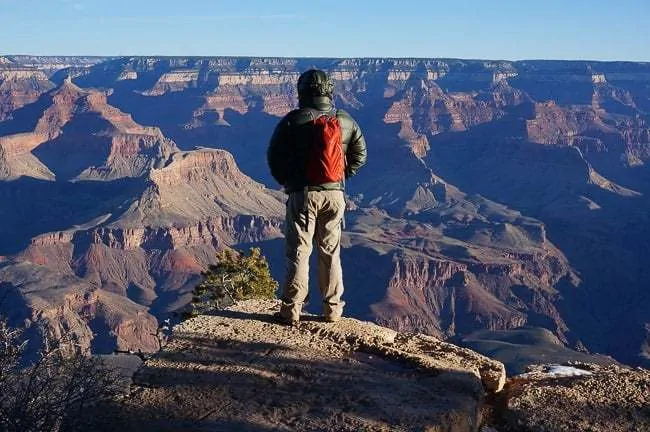 Make Money and Save It! – Learn how to save thousands of dollars (or more) on travel, plan any trip, and cut costs when you're on the road. On top of that, you'll also find out how to replace your income, develop unlimited earning potential, and leave your job behind forever.
Learn At Your Own Pace – You'll receive the entire bundle at once and have lifetime access allowing you to learn at your own pace.
Help To Build Schools For Kids In Need – 10% from each sale of The Paradise Pack will go to Pencils of Promise to help build a school for kids in Guatemala. Pencils of Promise is an incredible organization, and 10o% of your donation will go directly to the school project (rather than towards admin, for example).
Ready to grab your Paradise Pack?

Grab the Paradise Pack
Sold separately these courses would retail for over $4,000, but thanks to this awesome annual bundle sale, they can be yours for only $497.
That is a steal.
And I absolutely guarantee you that if you apply the lessons taught in this course you will easily, easily pay for the cost of this course in either airfare saved through travel hacking, money earned back in freelancing, or money saved via other travel hacks.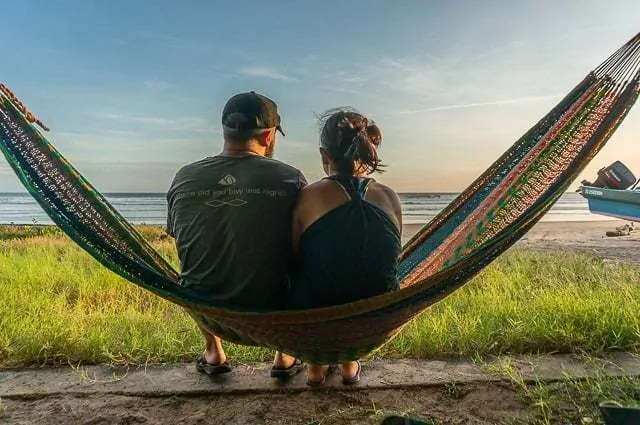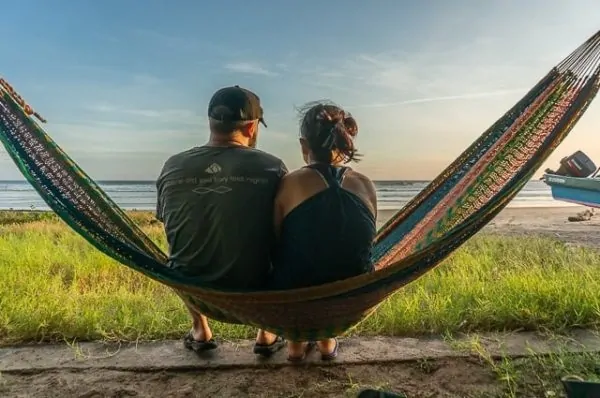 Desk to Dirtbag is all about building your life around travel and adventure and, just like me, the experts in The Paradise Pack are dedicated to helping you achieve the freedom to spend your days doing the things you want to do.
Travel as much as you desire (2 weeks, 2 years, or 2 decades)!
Whether that means living in your truck and traveling from crag to crag, road tripping to all the great American National Parks, or pulling up shop and moving to South America.
Whatever your dream is, it's time to step into your greatness and share your passion with others.
It's all here for the taking for those willing to put in the work.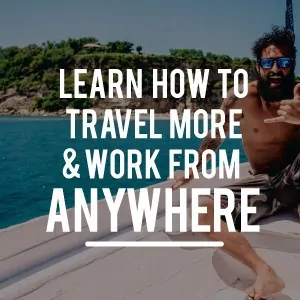 If you have any questions about the Paradise Pack bundle or how it can benefit you, please shoot me an email (ryan@desktodirtbag.com), and I'd be happy to chat with you directly.
And more importantly, don't wait another year wishing for a way you could make your daydreams into a reality. Start taking action today.
One last thing…
The Paradise Pack is only available until Monday, April 29th 11:59 pm (PST).
Then it'll be gone forever >>>> Grab it now and start living your dream lifestyle today.
Click here to grab the Paradise Pack.
Share This
Did you enjoy this article with a Paradise Pack review? Take a moment to share it on Pinterest, Facebook, or Twitter. Thanks!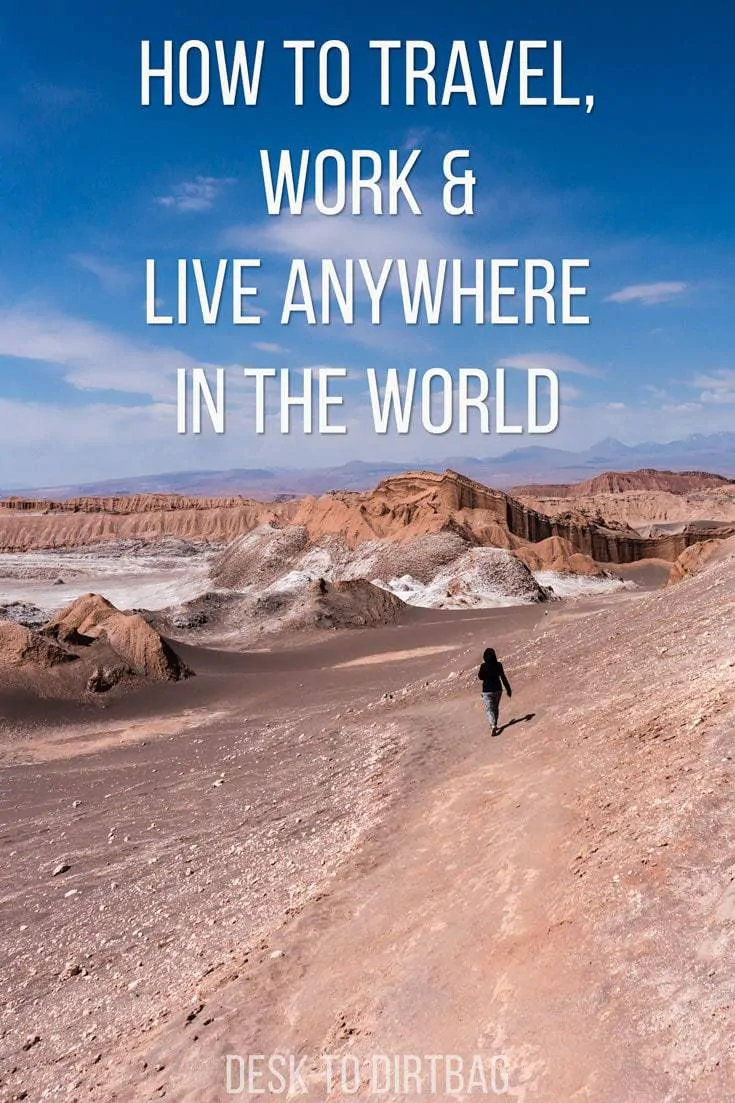 The following two tabs change content below.