This article may contain
affiliate links
. If you make a purchase through these links, I will earn a commission at no extra cost to you. Thanks!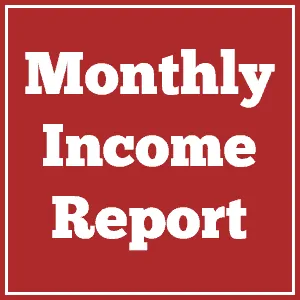 Here's the deal:
Time for another one of my monthly online income reports. I've set the goal of earning $600 per month exclusively from my website and related projects in the coming months.
You might be wondering why I share this:
These monthly income reports are meant to hold me accountable to both myself and my readers. They offer a glimpse into the nature of making money through a blog and other online endeavors, as well as my efforts to cover my expenses while traveling in the pursuit of becoming location independent.
On to this month's report…
June 2015 Income Report
Each month I report on what I did well as well as what I could stand to improve on from a financial perspective, as well as a blogging strategy perspective.
What Did NOT Go Well
1. T-Shirt Sales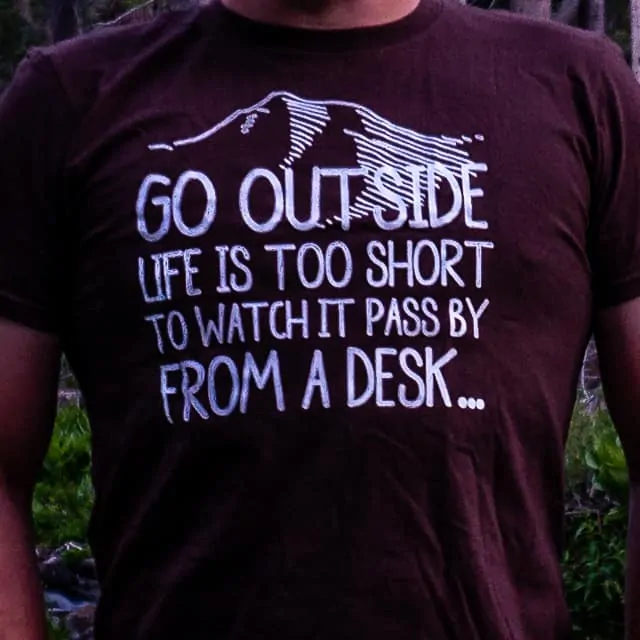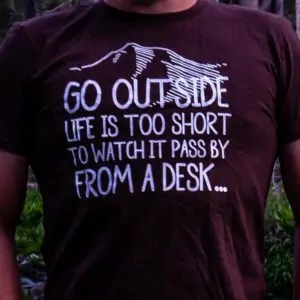 About mid-month in June I launched the first D2D product, a pretty sweet 100% organic cotton t-shirt based on the tagline of the site which says "Go Outside: Life is too short to watch it pass by from a desk…"
I got good feedback on the design and many that expressed interest, but at the end of the month I only sold 6 shirts.
I really wasn't sure what to expect with my first attempt at actually selling something, but with more than 600+ readers on my email list, and a few thousand followers on Facebook, Twitter, and Instagram, I kind of thought I'd sell more than that during the product launch at least.
My expectations (hopes?) were about 4x more what I ended up with in the end. So yeah, I'll have to reconsider my product promotion strategy.
But hey, I can still be happy that 6 people out there are sporting these rad shirts and supporting the message I've been promoting the last three years on this blog.
Be sure to check 'em out and share the message, even if you don't end up buying one yourself.
What Went Well
1. Website Income
From a purely D2D related income perspective, June was the best month I've ever had, exceeding my goal of $600 per month from the site. So that's very, very exciting.
The caveat to that good news is that almost 50% of that was from referring sales to the once a year Paradise Pack sale, an incredible bargain of 20+ products designed to get you traveling more and working from anywhere, which obviously won't happen again for another year.
So it was a blip up this month due to that and otherwise mostly normal, although Amazon affiliate sales are at a record high (beating last month's record) and other income sources ticked slightly upward. All good news.
2. YouTube Video Production
I released a slew of new YouTube videos primarily related to truck camping throughout the course of June, which I've been wanting to do for a long time. My original truck camping video has received more than 200,000 views and continues to bring in more than $30 every single month.
I've been learning more about video editing and improving my skills and production speed with Adobe Premiere, even while camping out of the back of my truck (editing at night on occasion), having the dual battery setup in my truck was a huge help in upping my productivity.
I'm pretty happy with what I've released recently (certainly better than my original videos), and have seen the view counts ticking upward each day, and income from YouTube ticked up slightly as well.
If you haven't already, be sure to subscribe to my YouTube channel for future updates!
3. Getting Back into Writing
I have been getting back into the habit of writing and generating content on a regular basis, even while camping out and traveling daily on this incredible road trip of the American West with Andrea.
One of the hardest things to do in this lifestyle, I think, is to consistently focus on "work" (even if it is just blogging and growing my brand) while you are enjoying the constantly changing scenery around you and trying to maximize your time in each place.
I've been able to revamp my AWeber Autoresponder series (which should be relaunching shortly) as well as recraft the opt-in offer for the list.
Both of which I should be rolling out in July to my readers. Let me know if you have interest in taking a sneak peak and critique of the ebook offer. —-> ryan@desktodirtbag.com
Full Financial Report
-$340.57 – Amazon Affiliate sales
-$295.50 – Paradise Pack sales
-$90.00 – Sponsored Content
-$37.76 – YouTube Videos
-$25.20 – D2D T-Shirt Sales
TOTAL = $789.16
GOAL = $600 per month
131% of goal covered
So yeah, June was a pretty good month, all things considered. Again, this is the most I've ever made exclusively from the website and related content, so that's really awesome.
And it was all accomplished during a month while I was on the road and constantly on the move (my most productive months tend to be where I'm moving less). It wasn't enough to cover my total expenses for June (be sure to also read my detailed expense report for June), but I was only a few hundred short which is actually pretty good.
Unfortunately, as I mentioned earlier, those Paradise Pack affiliate sales were a one-time occurrence, so I can expect the total amount to go back down again to normal next month.
What Else is New?
With Andrea's limited visa time in the United States we packed a lot of US travel in during the month of June–I go into where we've been and what we did in the expense report.
We actually just rolled into Baja California a few days ago and have begun a *really* awesome gig house sitting in Mexico way off the grid in the mountains.
The house is a modern and spacious home (3bed/3bath) that is completely off the grid with solar power, potable water, WiFi, and satellite TV.
We are taking care of two ranch dogs, two retired horses, a few chickens, and otherwise caring for the property.
The house is an hour and a half from civilization, including a 45 minute drive up a pretty gnarly 4WD road. We are way out there, up in the mountains on a property of more than a thousand acres.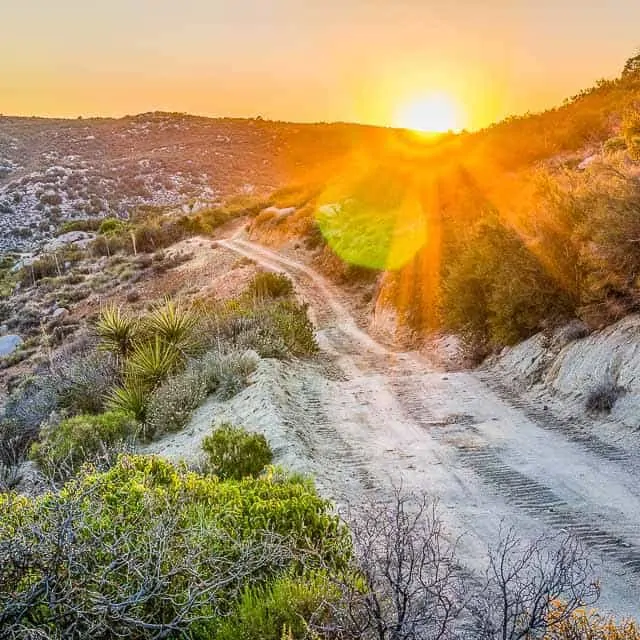 It's pretty darn awesome, I must say.
Would you like to get out there and travel more? Don't miss my top budget travel resources.
That's all I got for you this month.
If you found this post interesting or insightful please don't forget to Like it, Tweet it, or otherwise spread the word among your social networks. Cheers!
As always questions, comments, and feedback are extremely welcome.
The following two tabs change content below.