This article may contain
affiliate links
. If you make a purchase through these links, I will earn a commission at no extra cost to you. Thanks!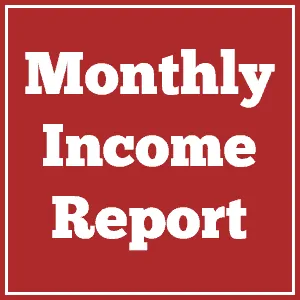 Time for another monthly recap and blogging income report. This is where I share what's new in the world of Desk to Dirtbag over the past month and offer a bit of transparency behind the the life of a travel blogger.
On to this month's report…
Highlights
Road Tripping
We continued our road trip from Seattle to Austin and then back up to the PNW (as detailed in last month's recap) and October saw us visiting Grand Teton National Park and Yellowstone.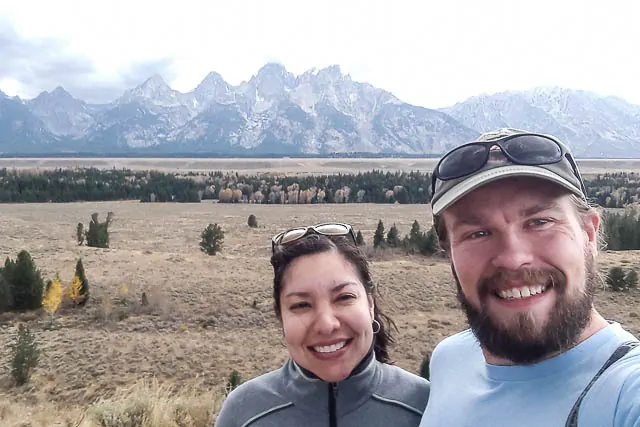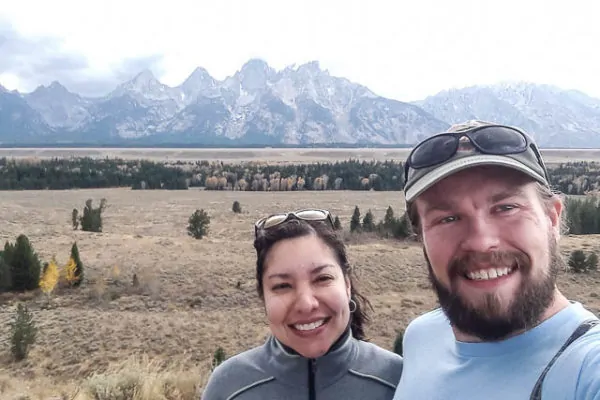 These parks have both been pretty high up on my list for a long time and were my first visits here, finally! Neither park disappointed.
The Tetons were beautiful and Yellowstone was pretty incredible too…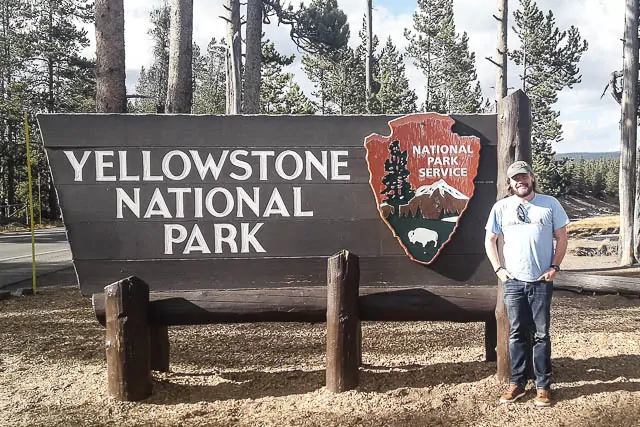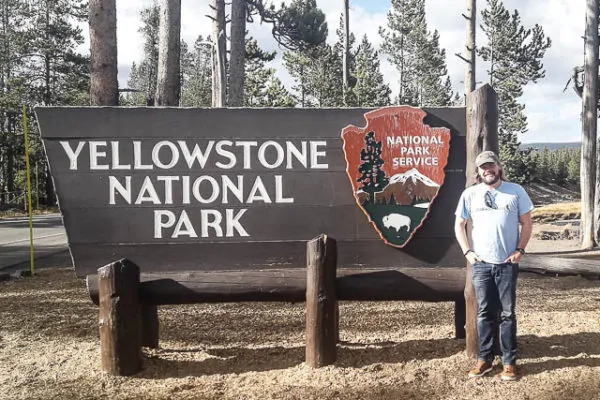 From the geysers, of course, to the plentiful wildlife.
Which was definitely the real highlight, particularly getting to see a grizzly in the wild.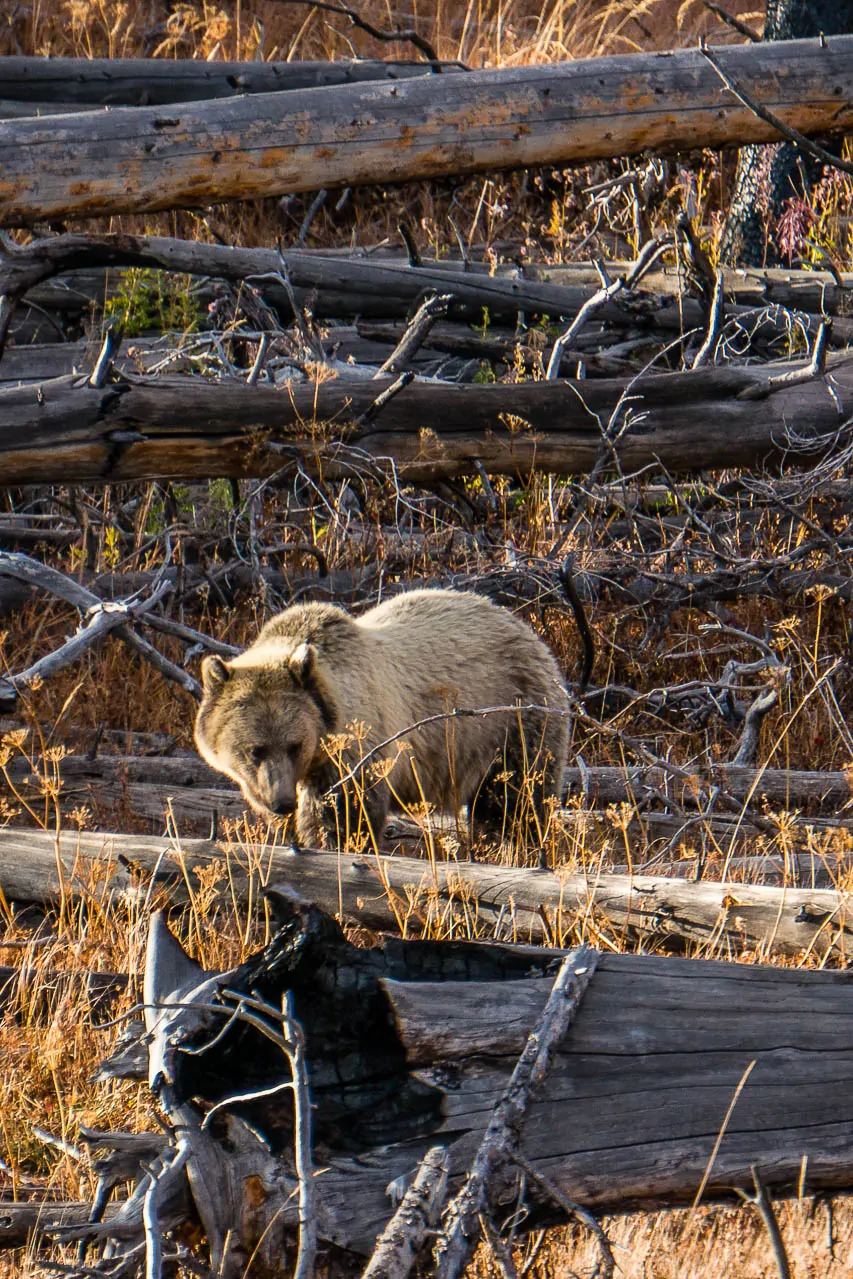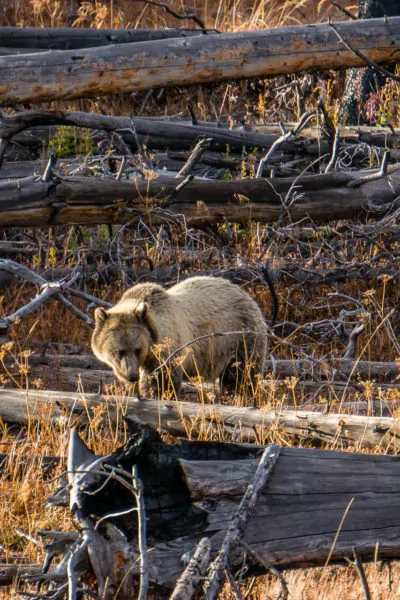 As well as almost countless bison, particularly those in the Lamar Valley. The only big thing we missed was seeing wolves (not exactly a guarantee) and seeing the Grand Canyon of the Yellowstone.
New York City
For my birthday at the end of the month we flew to New York City — a city that I really do think is incredible. I've been a few times back when I lived in D.C. but hadn't been for about six years now. Andrea had never been at all, and it was high on her list.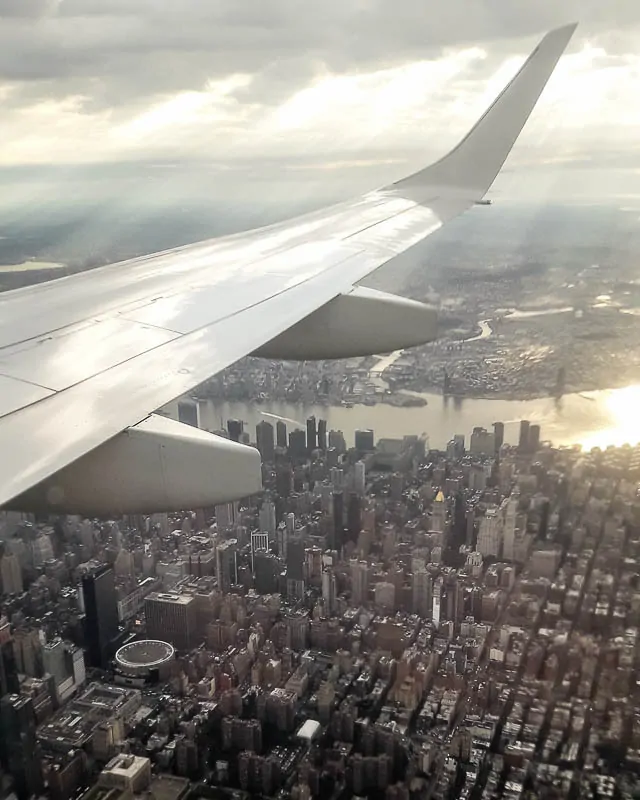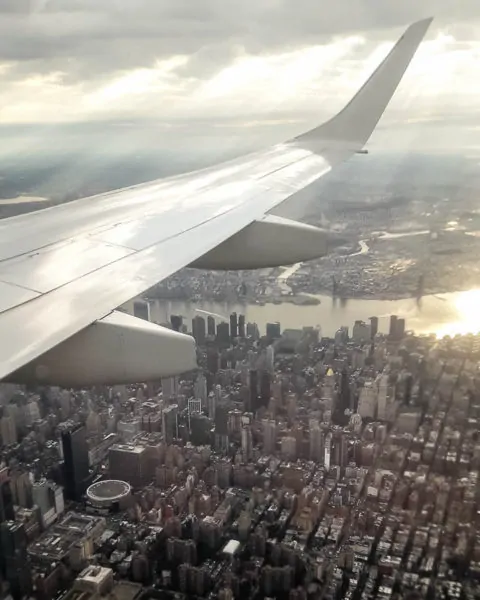 Thanks to all my travel hacking, we were able to fly from Seattle to NYC with a five night layover, before continuing on to Medellin. The flights for the both of us cost just $200 in taxes and fees.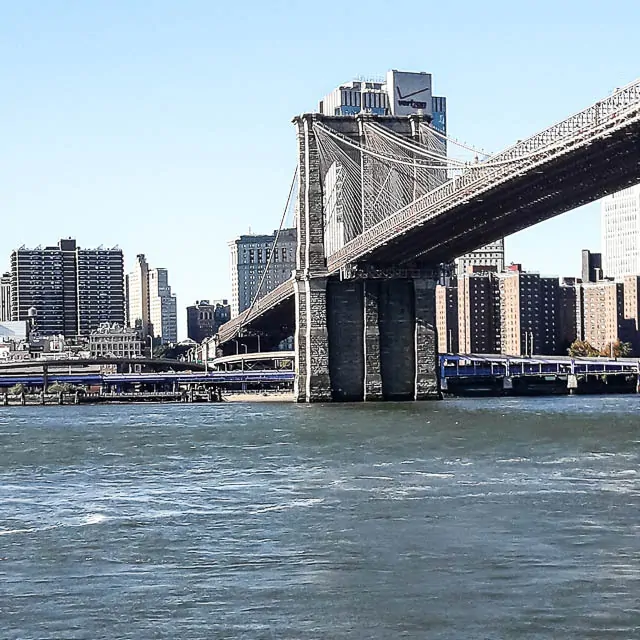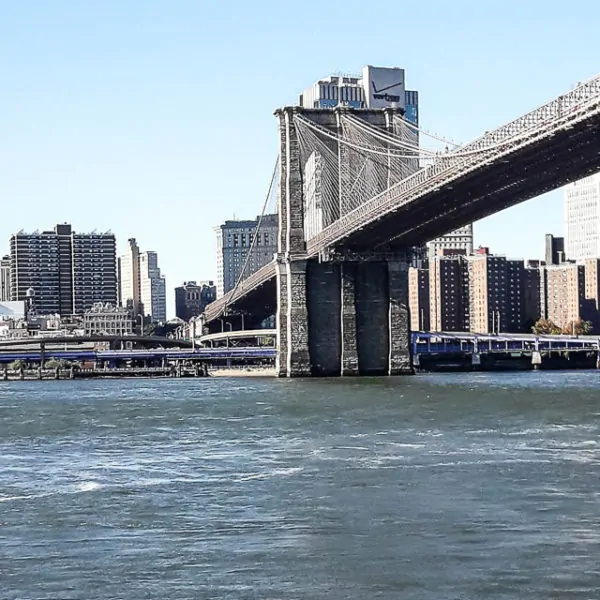 And, as I detailed in my post about hotel travel hacking, we racked up enough points to get five nights in Manhattan at a nice hotel for just $27.50! That's pretty much insane, in one of the most expensive cities in the world.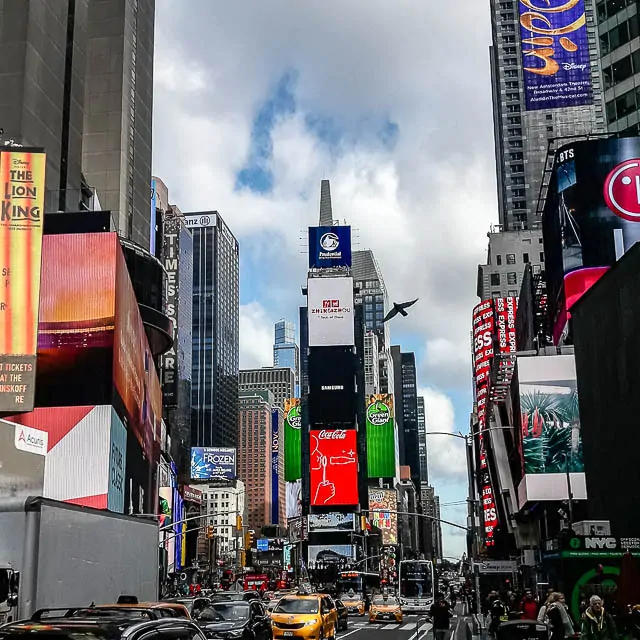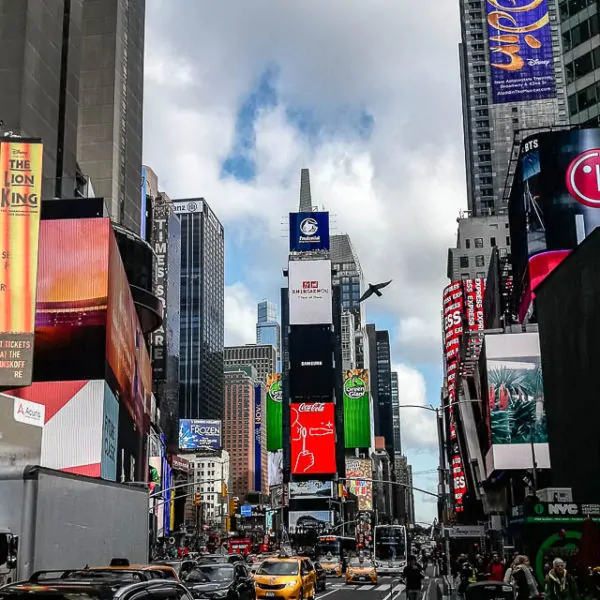 The hotel was pretty sweet too, with a great location in the Financial District, large room, complete with kitchen and a pretty good view.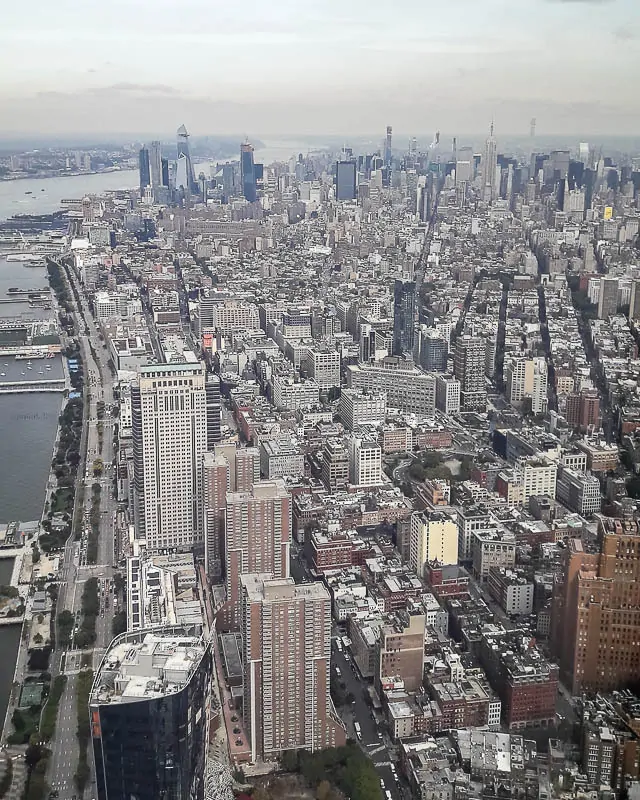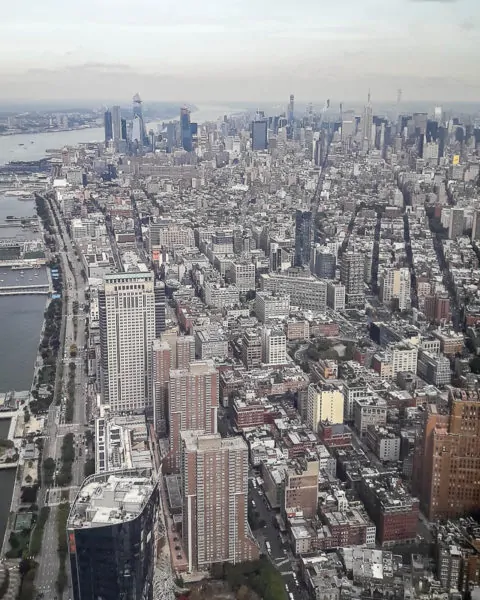 Of course, we didn't spend a whole lot of time in the hotel because we were out every day exploring everything New York City has to offer, from Times Square, Brooklyn, the High Line, the new One World Observatory, Central Park, and so much more.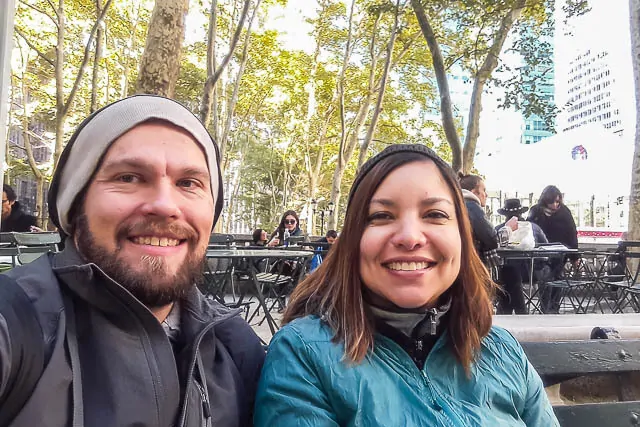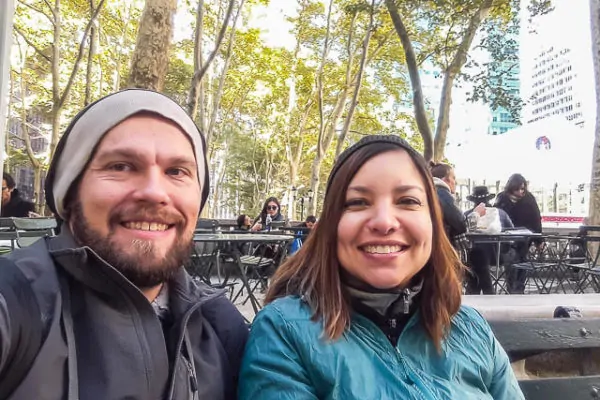 It's too bad that NYC costs so much to live, I'd love to spend a little more time there some day.
But speaking about travel hacking — I needed to refill some of my points/miles so I just picked up the Chase Sapphire Preferred card which is offering up a big 50,000 point bonus to new customers. What's cool about these points is that they can be transferred to various airlines or hotels, including Marriott or United, and is enough for a free flight or a few free nights depending on the hotel category. Check it out!
Back in Medellin
Then we wrapped up the month by flying back to Medellin, Colombia — my home away from home. We've only been back for a few days, and haven't really had a chance to do much yet.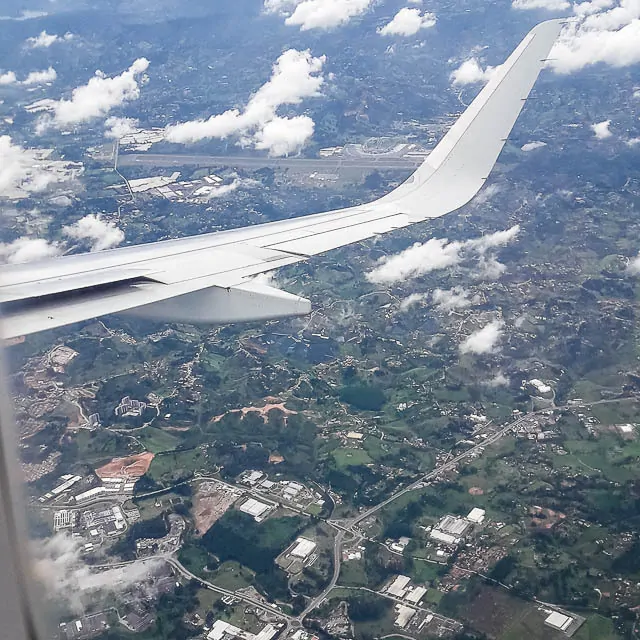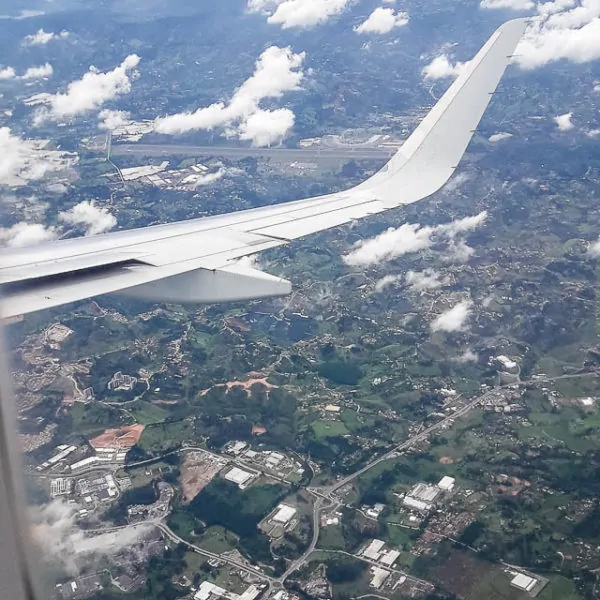 But it's cool to be back… Thankfully the weather isn't too hot right now, although it is rainy season.
If you plan to visit Medellin in the near future, be sure to send me a message!
Most Popular New Article of the Month
11 Mistakes Most People Make When Planning a Trip to Colombia – People have a lot of misconceptions or they make some avoidable errors during their trip planning process. This article aims to address some of those issues and help people plan a better trip to Colombia.
Most Popular Instagram Photo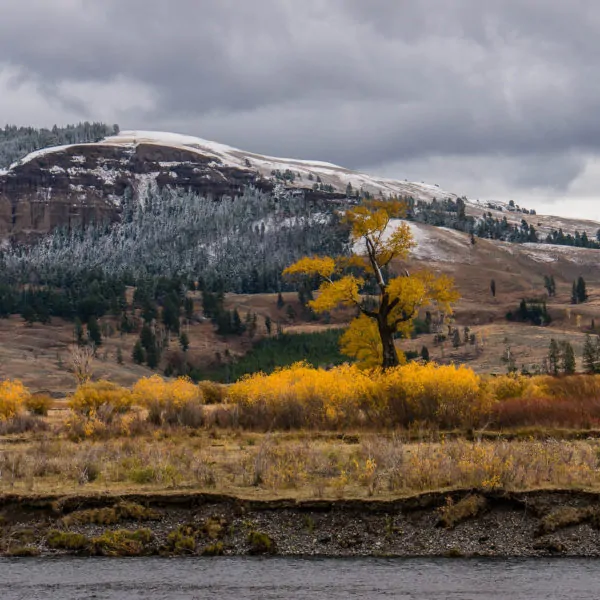 This shot of the fall colors beneath the year's first snowfall in Yellowstone National Park (in the Lamar Valley) was the most liked photo of the month by far.
It was amazing to finally visit Yellowstone for the first time, and it most certainly did not disappoint. Check out my article on an epic national park road trip too.
Be sure to follow me on Instagram for more photos of my adventures.
What I Read
I didn't finish reading anything this month, but have picked up a handful of new books to read, including some old physical books that I grabbed from Goodwill, like Getting Things Done, Blue Ocean Strategy, and The Tipping Point — a bunch of business related books.
I'm looking forward to digging into Getting Things Done first, and hopefully learning to become a little more productive. Hah.
What I Watched
I went to the theater back in the PNW to see this incredibly mind-blowing climbing film about Alex Honnold free soloing (climbing without a rope) the imposing 3,000 foot wall of El Capitan in Yosemite Valley.
The movie is really well done and will probably make your hands sweat. What Alex did is almost beyond comprehension… Climbing something that large and that difficult where one small mistake would lead to his death.
Even if you don't like climbing, you should check out this amazing film. I should probably update my list of the best climbing movies of all time…
October 2018 Income Report
I know many of you are just curious about how much I'm making and how I do it, but first, here's a quick rundown of my story:
I used to be a desk jockey working in Washington DC but then lost my job when my boss retired, so I set out to travel the USA and live in my truck. I started this blog to simply hold myself accountable with my travel dreams. I had NO idea what I was doing at the beginning and had no intention of turning this into a business.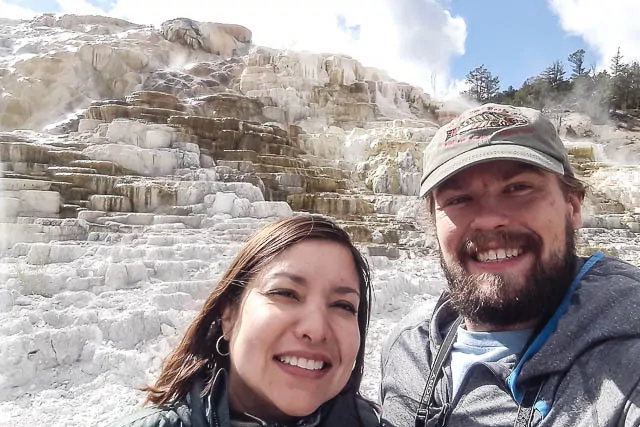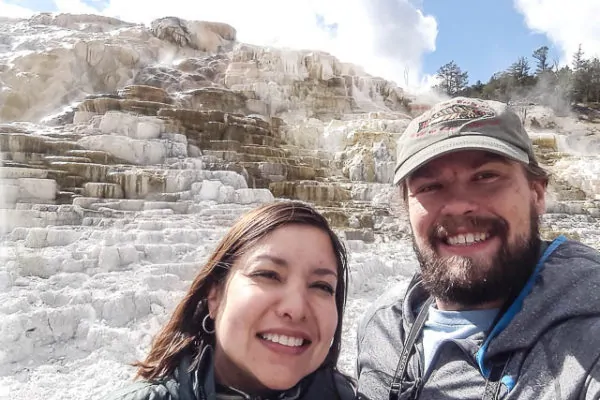 And yet, here I am. I now run a pretty awesome online business and basically have found my passion in life.
A lot of you have wanted to start your own blogs after seeing the success that I've had, and I highly recommend it. If I hadn't taken a shot with D2D, I would most definitely have returned to a similar sort of desk job and be stuck doing work I didn't really enjoy very much.
First of all, fair warning – blogging (or any online business for that matter) isn't easy in any way or for the faint of heart. It is definitely not something you should immediately quit your day job for. Making a living with a blog is a long slow road, but it is also incredibly rewarding.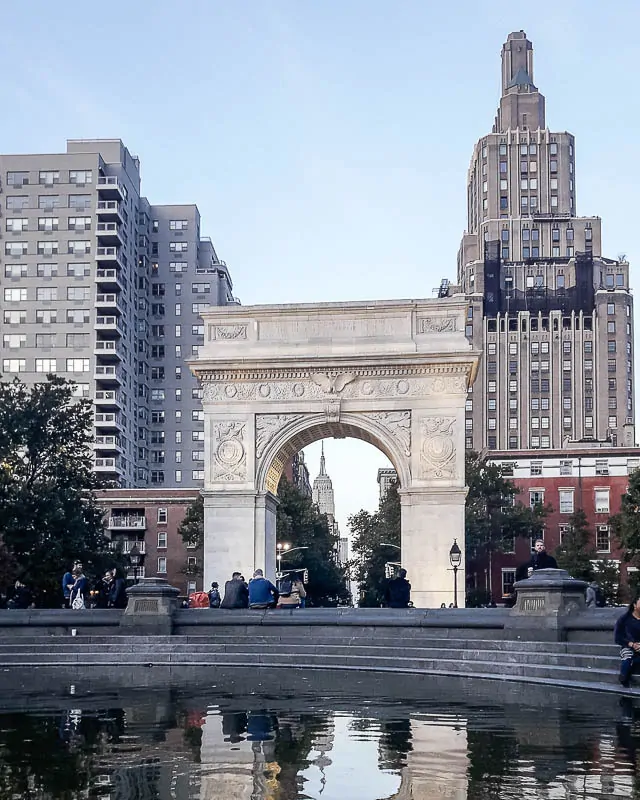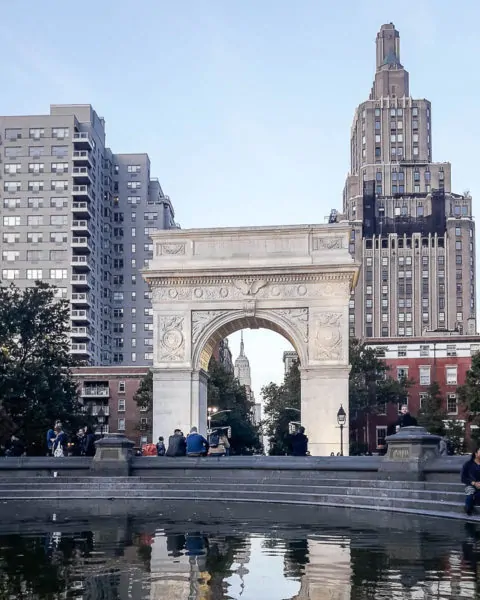 Take a look at my free blog setup tutorial: you'll have your own blog set up in just 10-15 minutes, and will receive some pretty sweet discounts since you're a D2D reader when you use my exclusive link.
Have you taken my free blogging course yet?
Even if you are just thinking about starting a blog or want to figure out how to get more traffic to the one you already have, this will be useful for you.
Basically, if you want to learn the foundational elements of how I went from a desk jockey drop out to a dirtbag living in his truck to a now "successful" blogger earning enough to travel all over the place – you'll want to check this out:
Onto this month's income report breakdown…
TOTAL = $3,080.45
GOAL = $3,750 per month
82% of goal covered
While the overall figure for October is much the same as September, there is actually a fairly large increase in income because last month I had a large one-time payment of $350 for direct advertising. So, I'm pretty happy with the results, particularly since I haven't been too active with the blog (one whole new article last month).
My goal in the next few months in Medellin is to work on that backlog of articles and create lots more new content.
We are in the fabled Q4 of the year when earnings are typically higher for most bloggers. Mediavine was my highest ever, even though my site traffic peaked a few months ago.
The above figures do not include income from freelance writing which is another significant source of income and my primary side hustle.
Share This
Please take a moment to share this on Facebook, Twitter, or Pinterest. Thanks!
That's all I got for you this month. Are you following along on Instagram or Facebook? Be sure to do so, if you want to get the latest. As always questions, comments, and feedback are extremely welcome.
The following two tabs change content below.