This article may contain
affiliate links
. If you make a purchase through these links, I will earn a commission at no extra cost to you. Thanks!
Are you trying to plan a trip to Peru? Well, we finally wrapped our trip to Peru, which consisted of an incredible three months (89 days) of traveling and road tripping through the country from north to south – and I must say, this country should definitely be on your list of places to visit. While there are about a million things to do in Peru, here's 61 of the coolest places we visited and will help you plan your next trip.
There were so many highlights throughout the entire country, but what impressed me most about Peru was the beauty of the natural landscapes, particularly the mountains. But there was so much more than that, there were the incredible cities, the delicious food, the wildlife, and the sheer diversity of the landscape across the country.
Here are 61 places to help inspire you and help you plan a trip to Peru.
Canon del Pato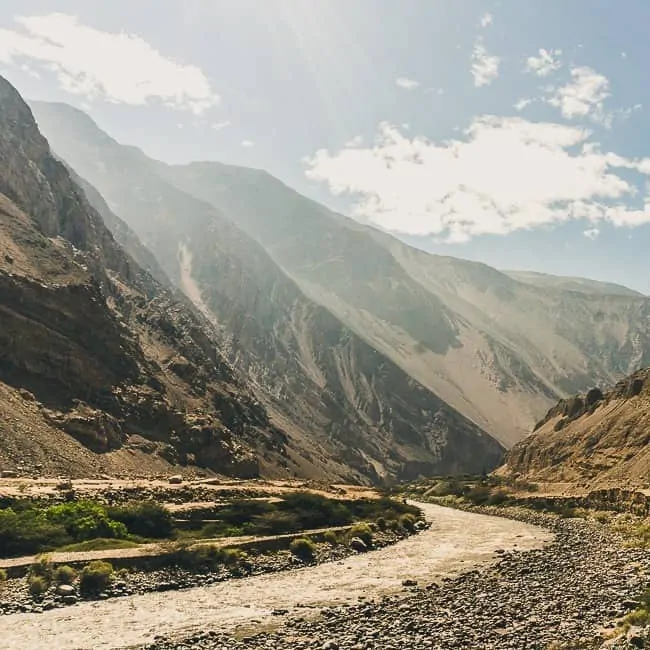 The stunning canyon winds its way up from the Pacific Coast near Chimbote up to the mountainous highlands near the Cordillera Blanca.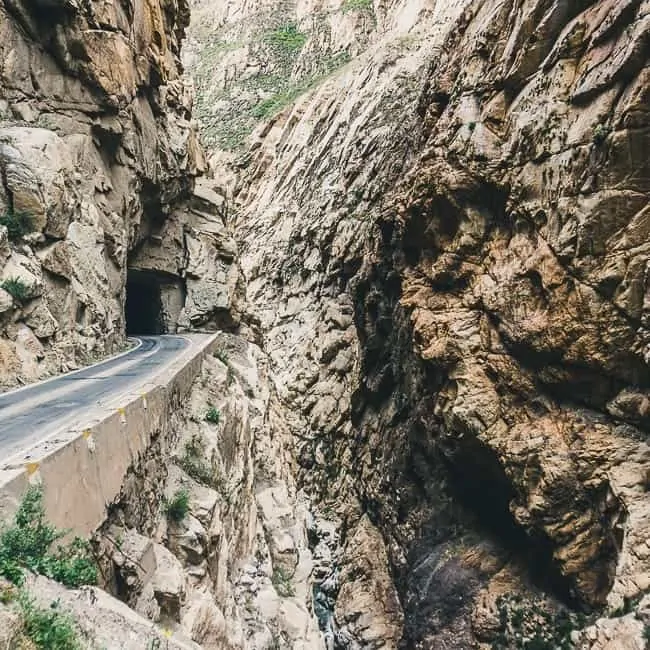 The Canon del Pato (Duck Canyon) narrows down to basically a single lane road and features tons of tunnels, narrow passageways, and interesting driving conditions when you encounter others.
The Cordillera Blanca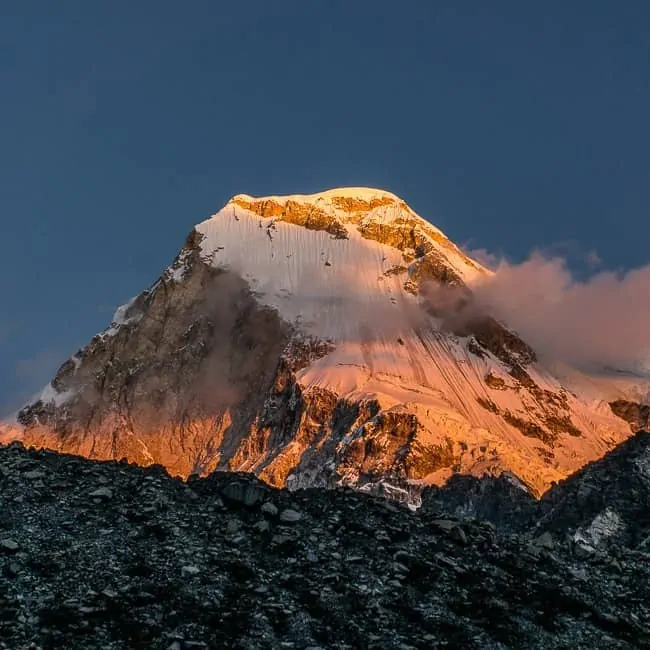 The Cordillera Blanca is a prominent range of mountains near the town of Huaraz, Peru and features some of the most impressive peaks I've ever laid eyes on.
The area in and around the Cordillera Blanca was where we spent the largest bulk of our time in all of Peru. I would consider this one of my top recommended things to do in Peru.
Read More: Peru's Cordillera Blanca
Laguna Paron
Speaking of beautiful mountain scenery, nowhere impressed me quite like Laguna Paron.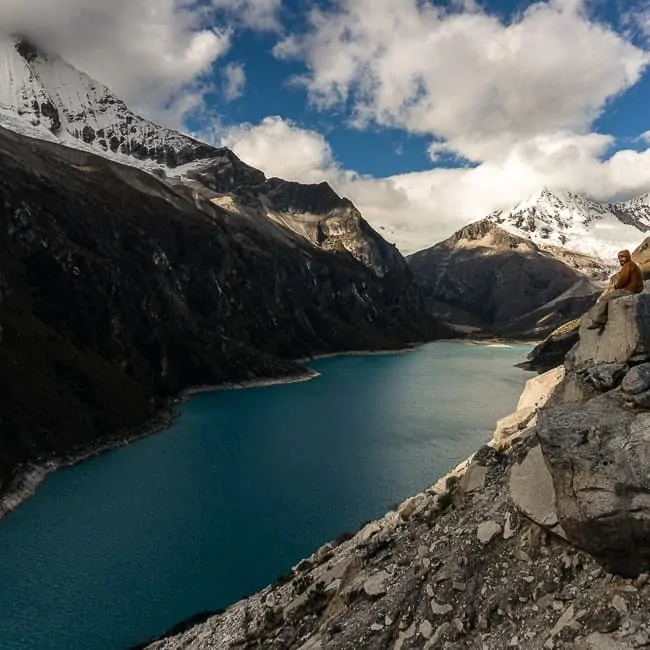 The setting of this high alpine lake is breathtaking, literally since it sits at over 13,600 feet in altitude.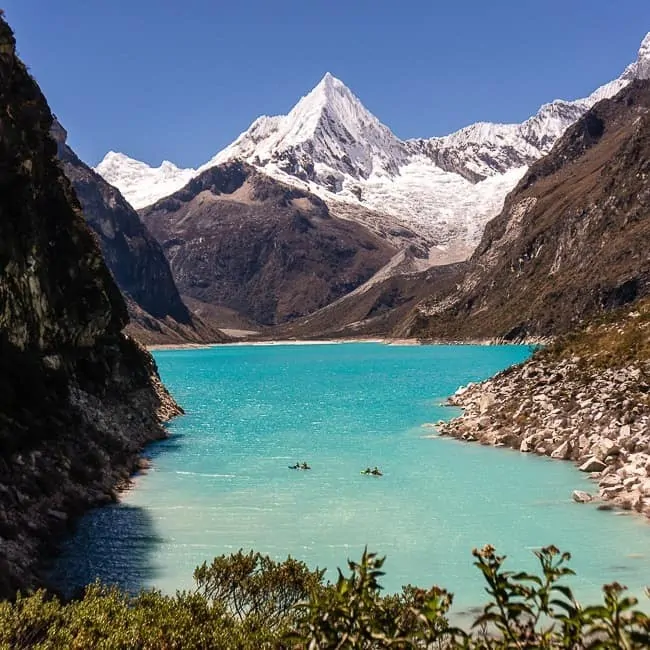 But the color of the lake and the backdrop are what make it truly special.
Read more about visiting Laguna Paron.
Huascaran National Park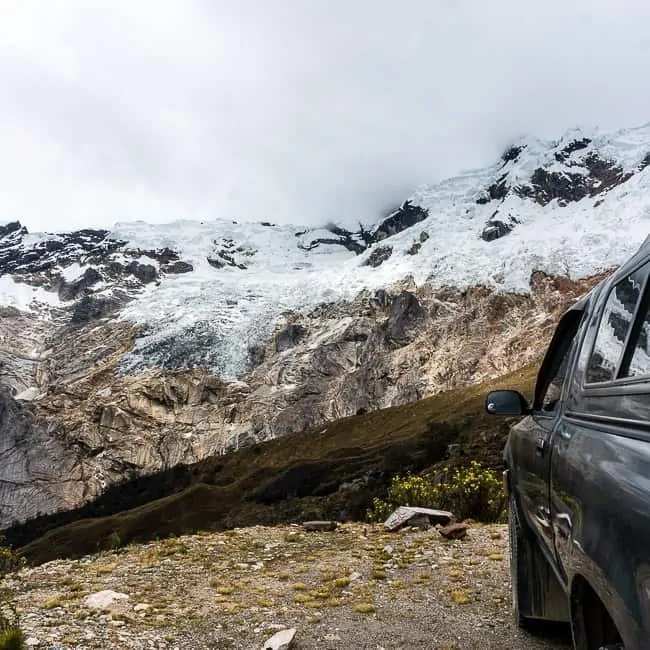 Punta Olimpica tops out at just over 15,525 feet – one thousand feet higher than any mountain in the Continental USA. It's incredible!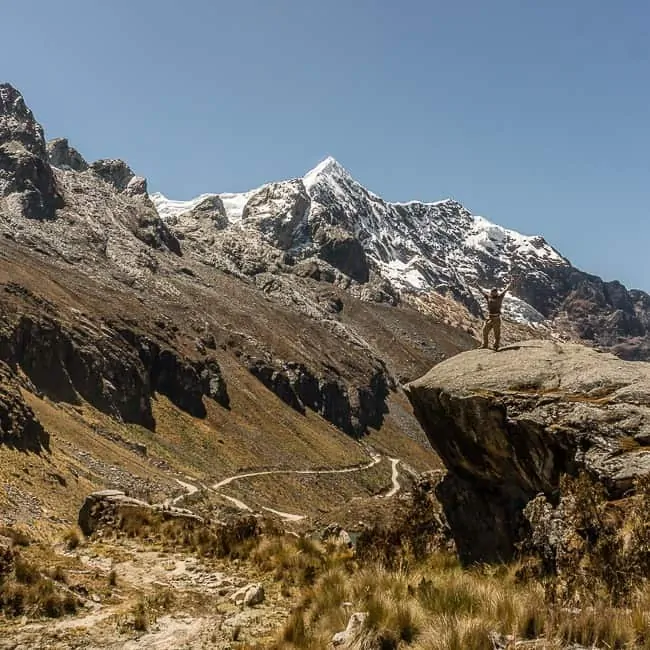 Yeah, I love driving through the mountains, even more so in Peru.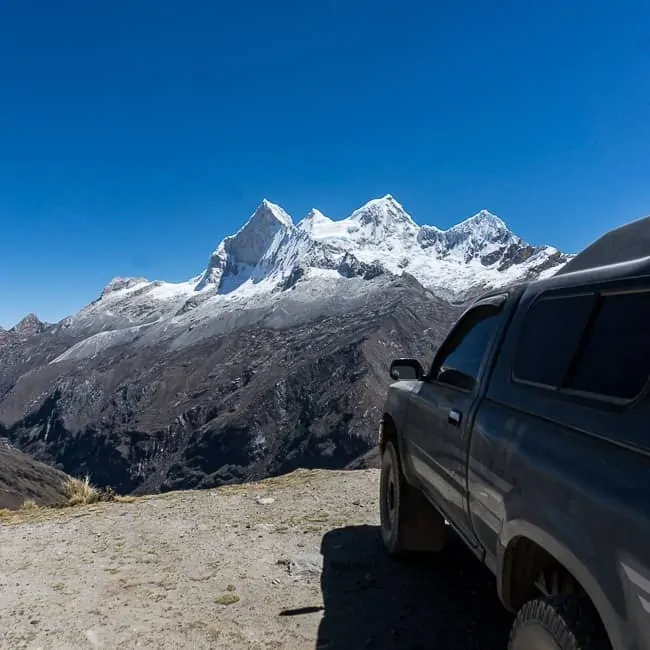 You come face-to-face with some mighty impressive mountains.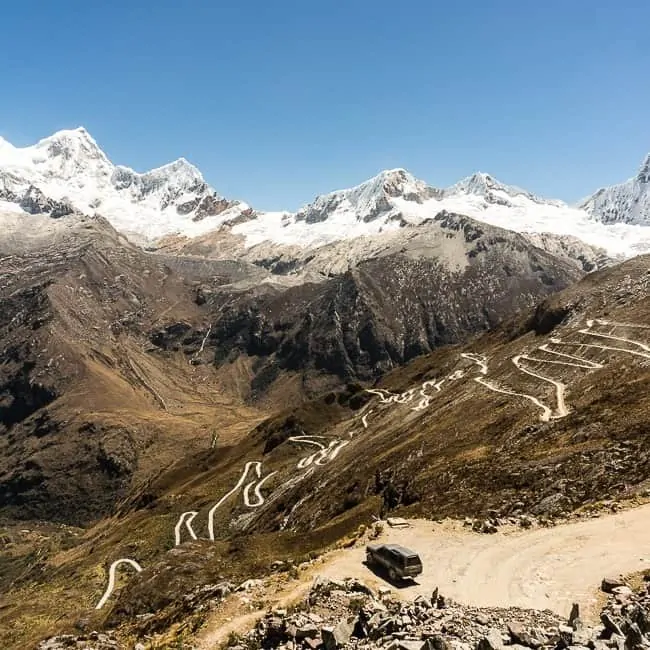 Just look at how many switchbacks are on the road down from Portachuelo de Llanganuco another high mountain pass, after driving the full loop from Huaraz to Chancas to Yanama and down to Yungay. One of the single best drives I've ever done.
Laguna 69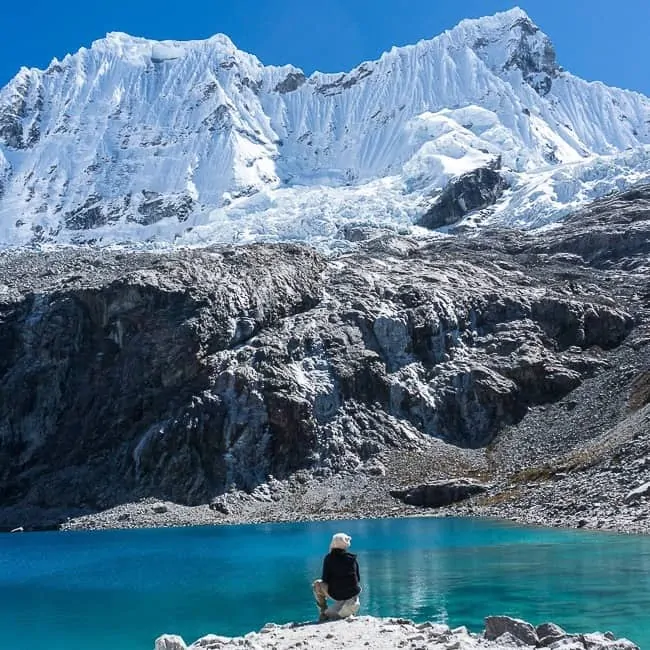 Laguna 69 is famous for a reason… Just look at this place! We got a super early start so we could beat the crowds and have it all to ourselves (so worth it!).
Read more about visiting Laguna 69.
The Santa Cruz Trek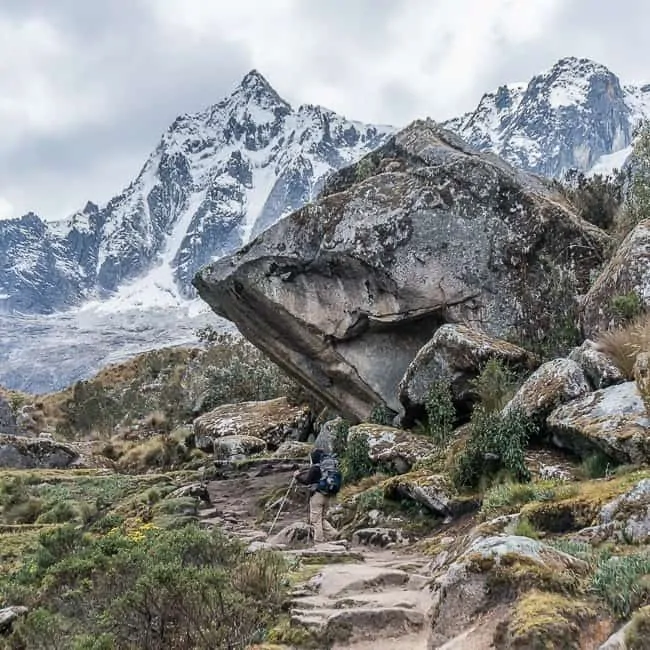 The Santa Cruz Trek is one of the most famous hikes in South America.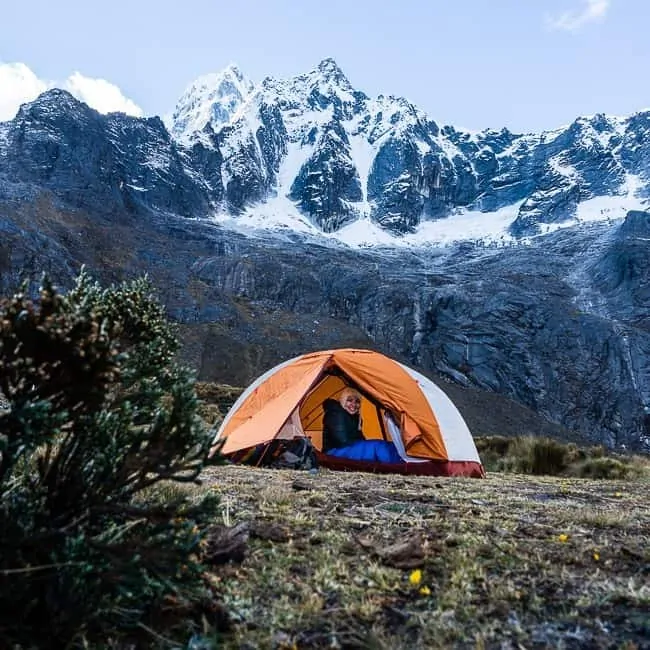 One of my favorite campsites, high in the alpine, below towering mountains. This was just below Punta Union.
A wider shot of the same campsite, tucked along a tranquil alpine lake.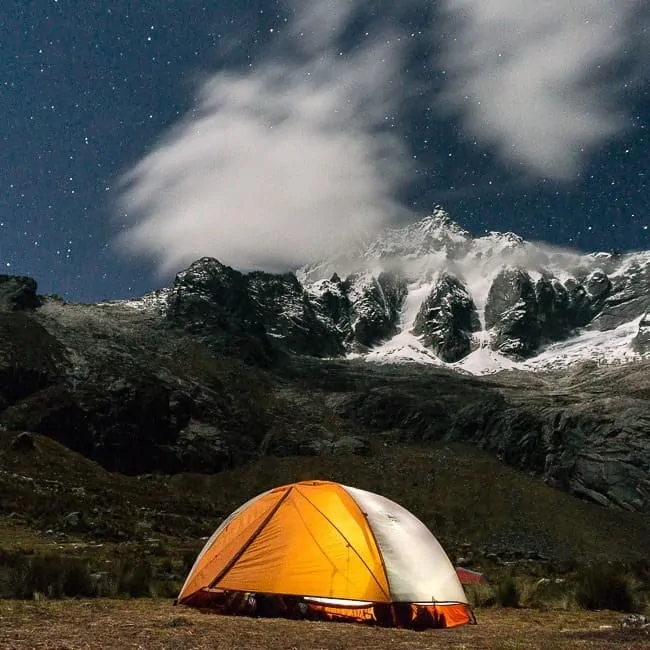 The stars were unbelievable here, the sky was so dark, with little to no light pollution since there were no neighboring towns.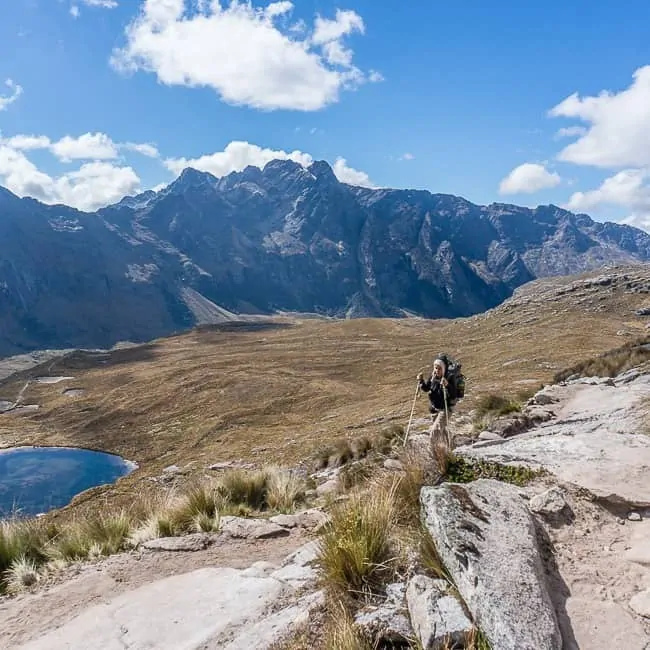 The trail features some difficult ascents at times, and is meant to be completed in three or four nights.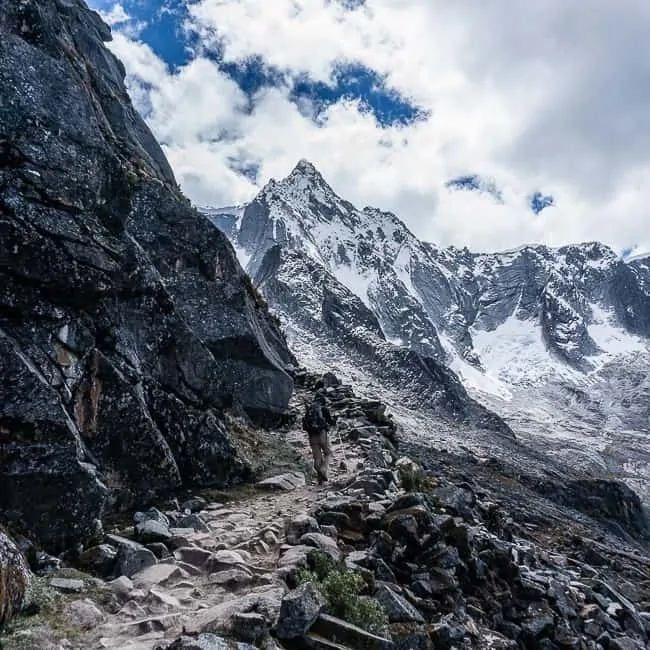 The scenery along the multi-day trek was unforgettable.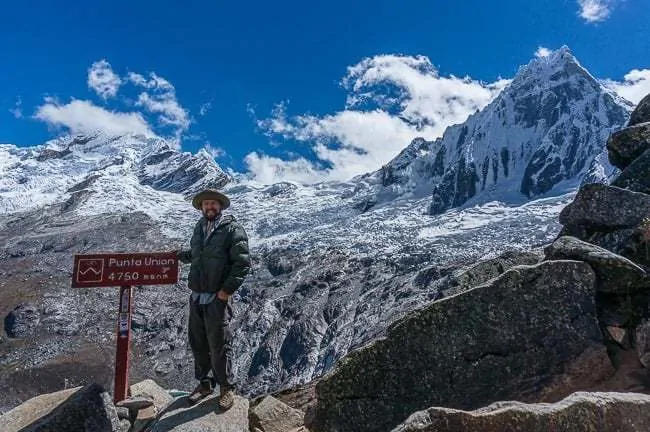 Made it to the high point of the Santa Cruz Trek, Punta Union at more than 15,500 feet above sea level.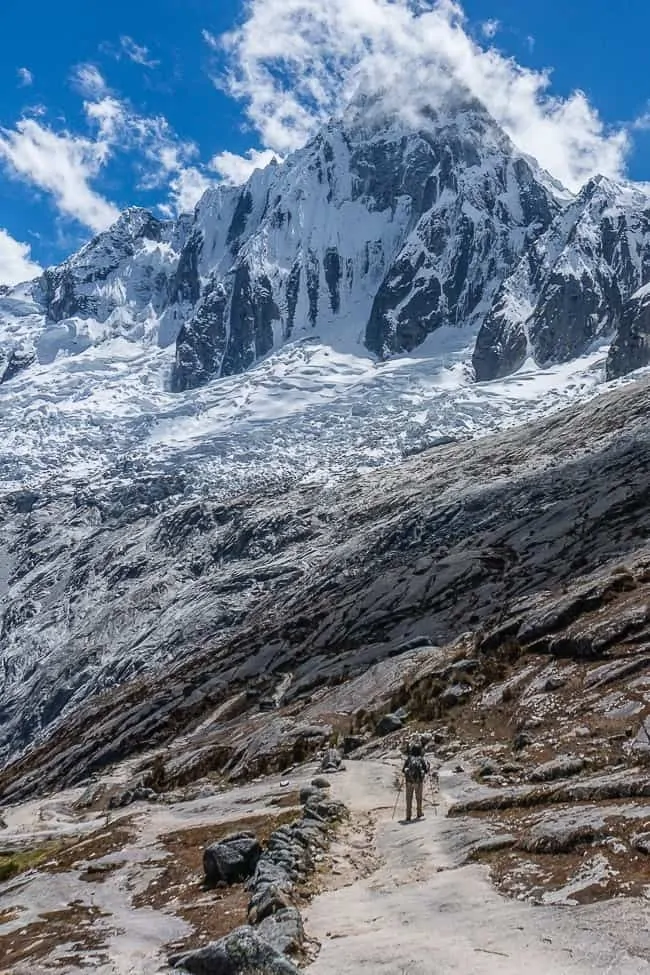 Hiking down from Punta Union and staring up at a formidable mountain peak…
Chacraraju is a gorgeous peak, don't you think?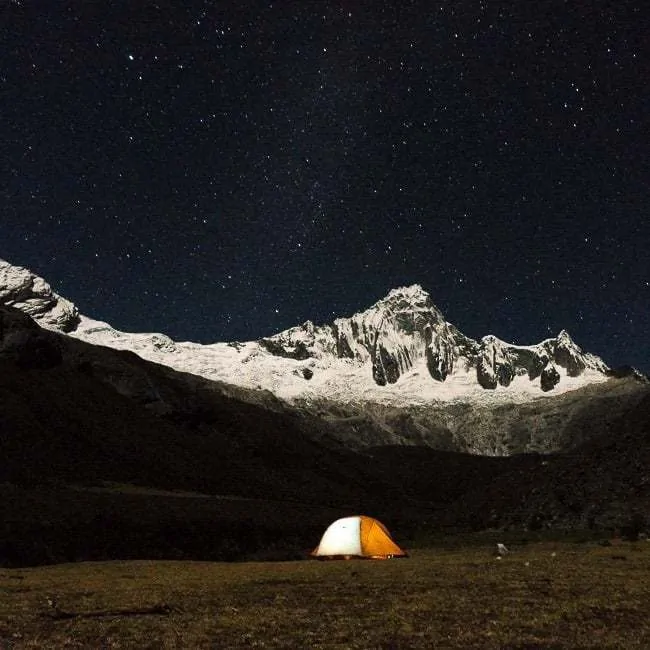 Yet another incredible campsite… There was no one in the immediate vicinity.
Read more about the Santa Cruz Trek.
Climb a Peak in the Andes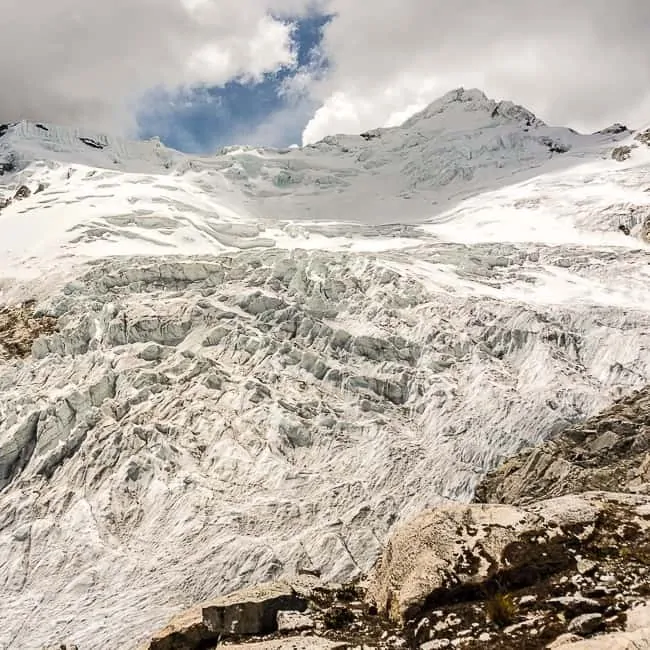 I couldn't miss out on the chance to scale to a new high point here in the Andes. This is Yanapaccha!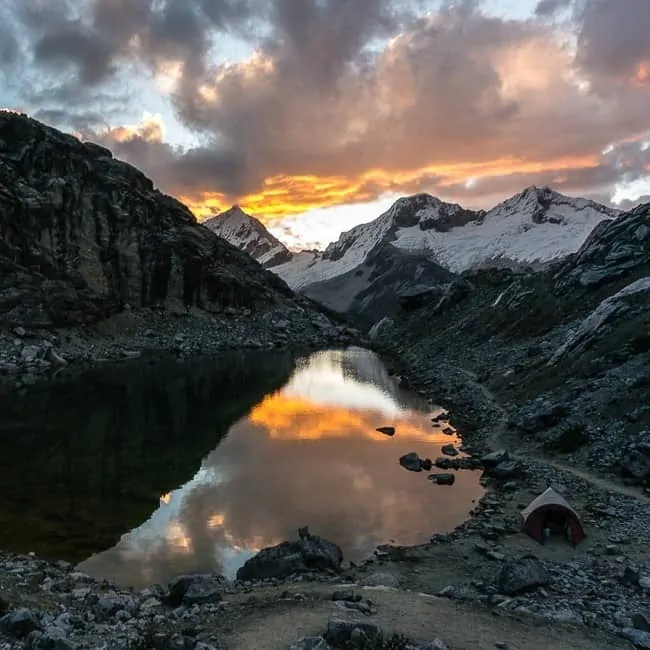 The sunset before camp was amazing! Just look at those colors above Pisco (the mountain, not the drink).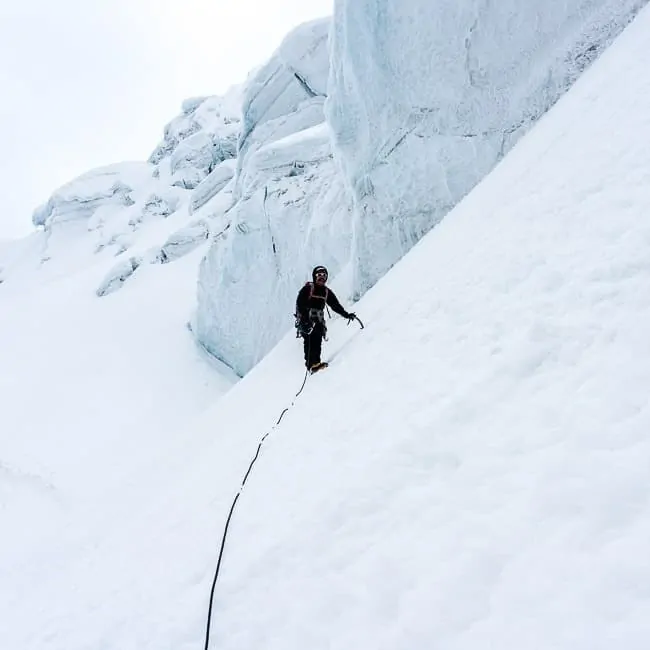 The Andes in general are quite steep which makes for great and challenging mountain climbing.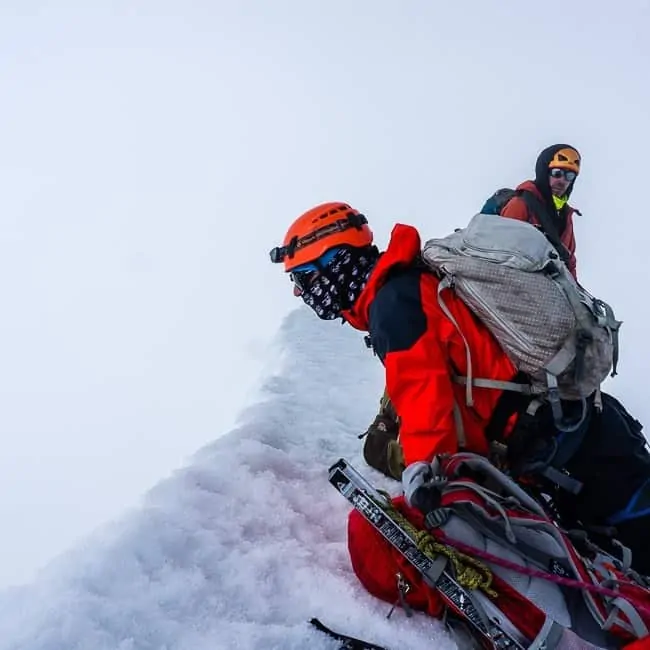 We didn't get the summit view that we were looking for, but the climb was still amazing.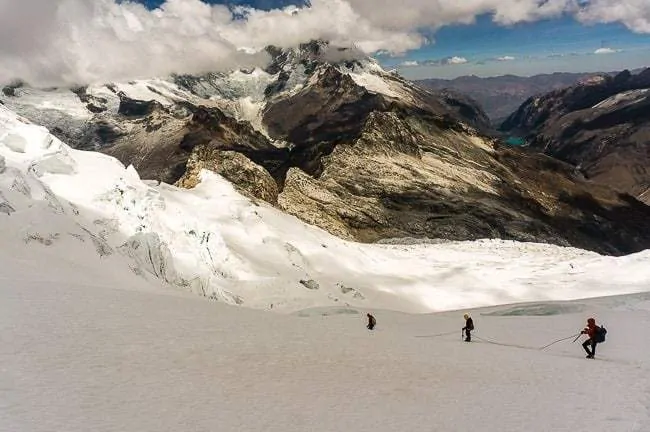 Heading back down to camp and the weather cleared up, thankfully.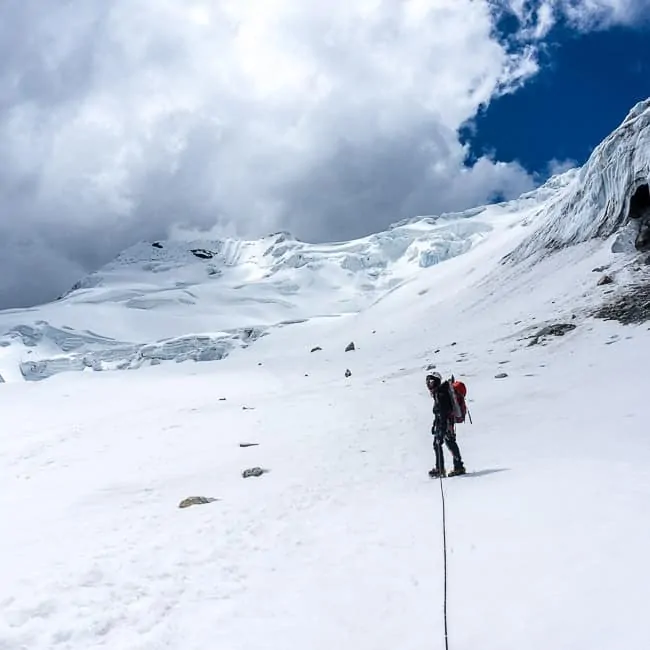 Looking back up the jumbled face of Yanapaccha, my new highest point at nearly 18,000 feet. Mountain climbing may just be one of the most unforgettable things to do in Peru.
Pastoruri Glacier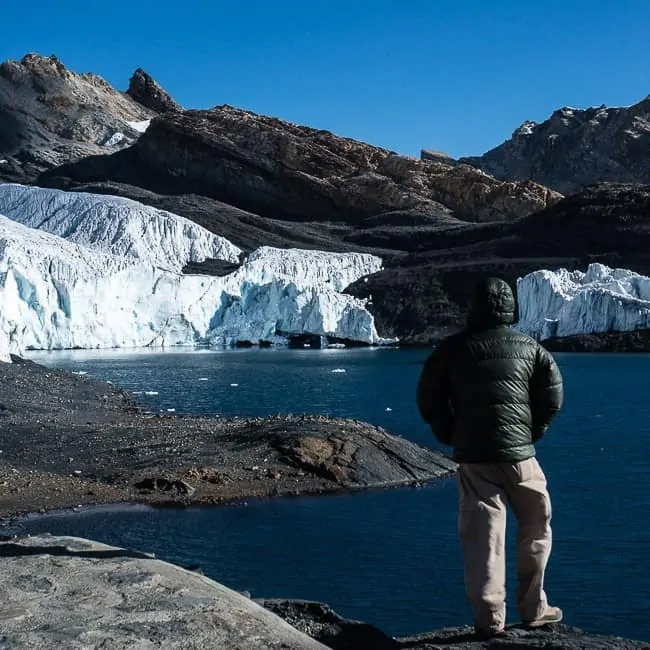 This looks like a scene out of Alaska or Patagonia, but it's just another one of Peru's incredible landscapes – a huge glacier in the high mountains.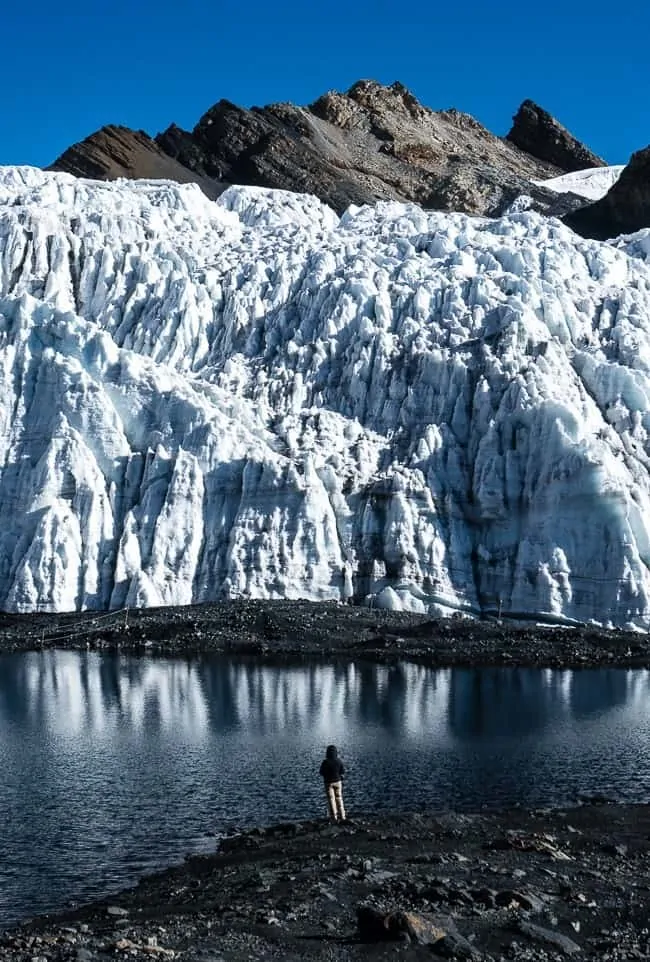 Feeling small is a theme throughout Peru, but you better hurry if you want to see this imposing glacier. It is melting fast thanks to climate change.
Puya Raimondi Plants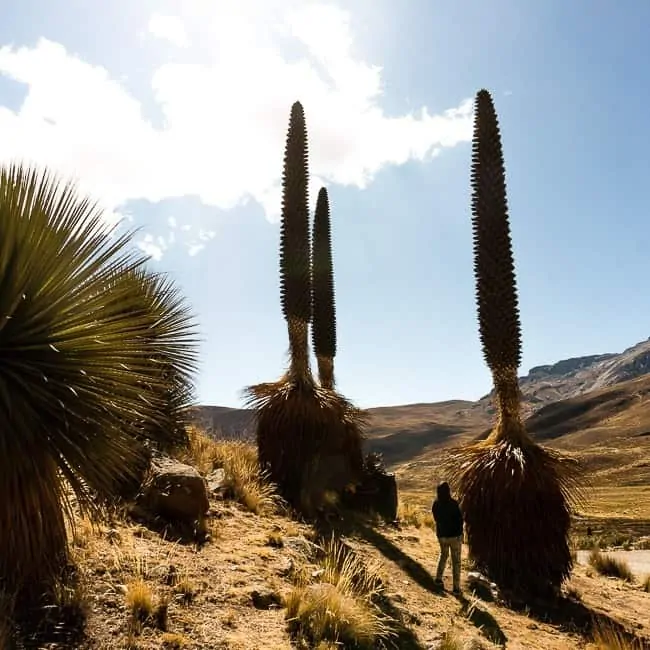 I'd never heard of these Dr. Seuss like plants, but they only grow in the High Andes…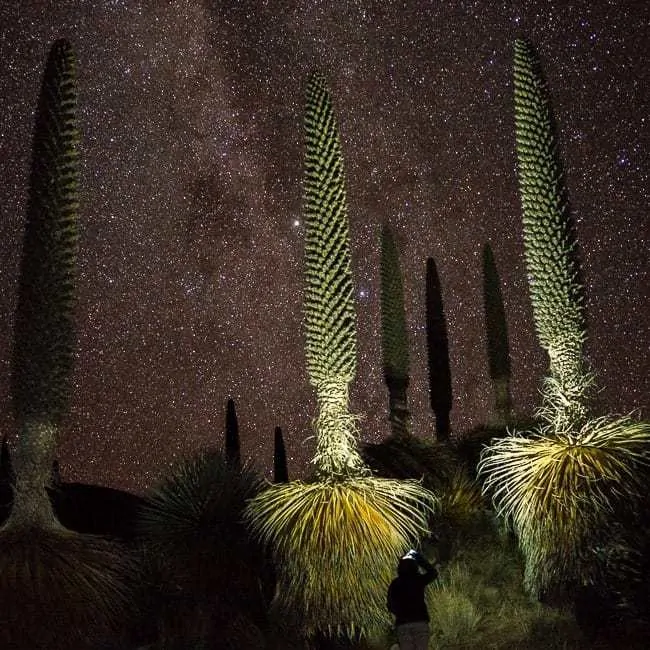 The plants can grow as high as 15 meters or 45 feet!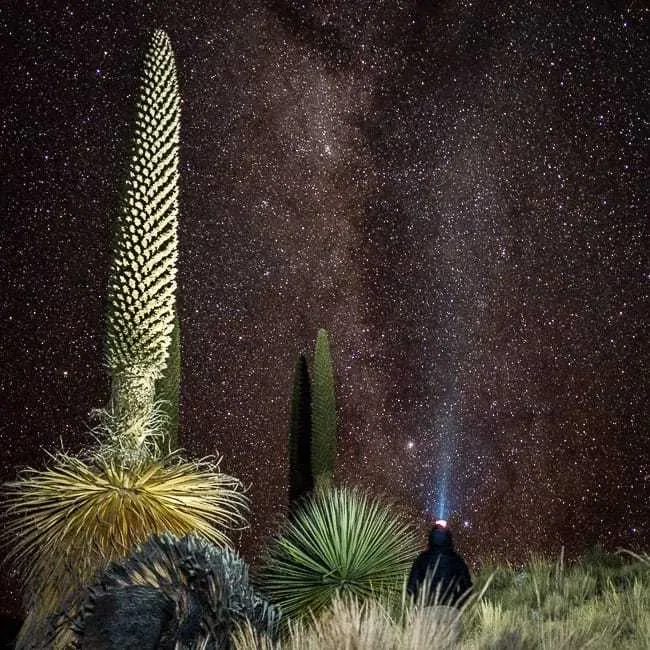 Camping here – all to ourselves – with the Milky Way above was an unforgettable experience.
Driving the High Country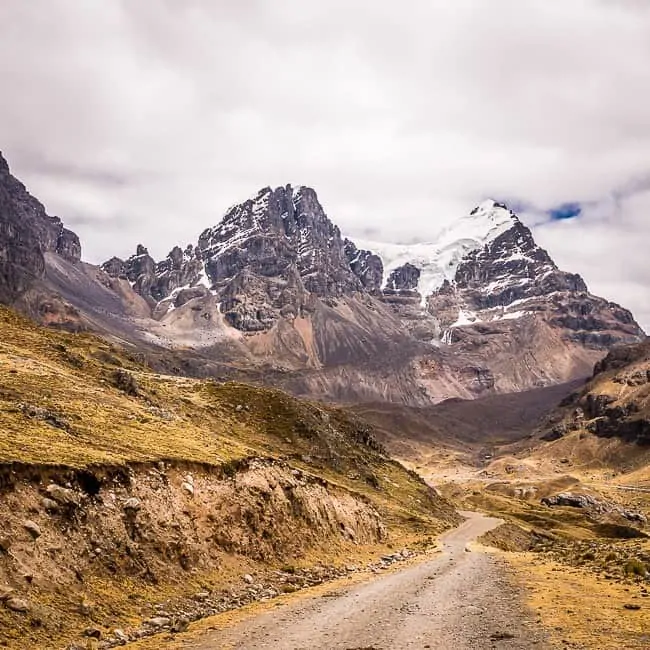 Much of inland Peru is at high altitude, solitary and beautiful, filled with winding roads and awesome scenery. This stretch of road lies between the Cordillera Blanca and the Cordillera Huayhuash.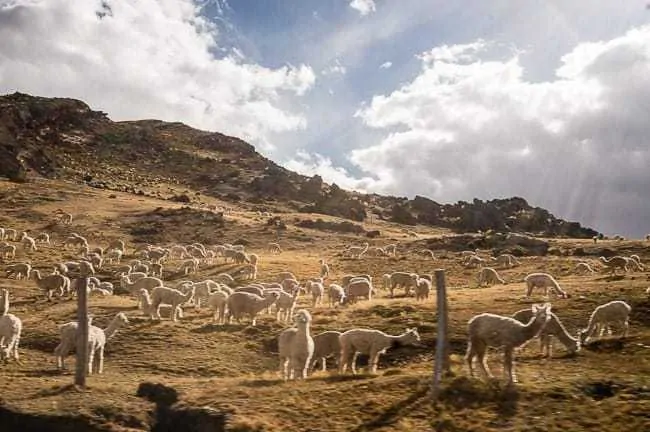 And you run across scenes like this in the high country… Thousands and thousands of llamas!
Paracas Reserve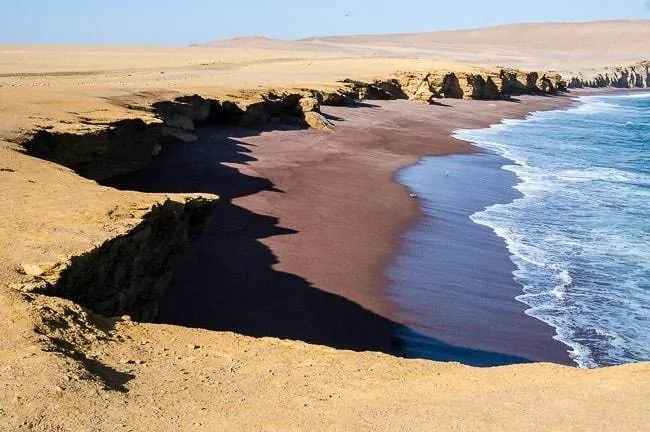 We returned to the Pacific Ocean after a long time away and were blown away by the desert scenery.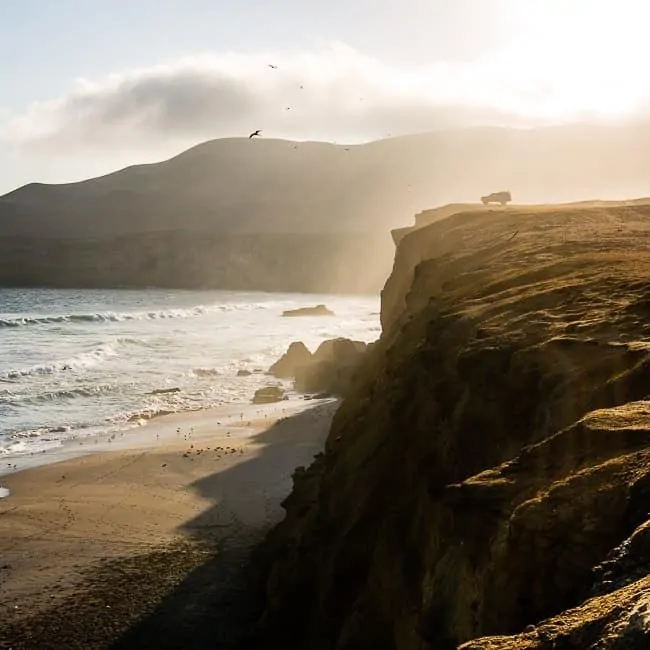 The cliffs surrounding the ocean are high and rugged in this protected national reserve.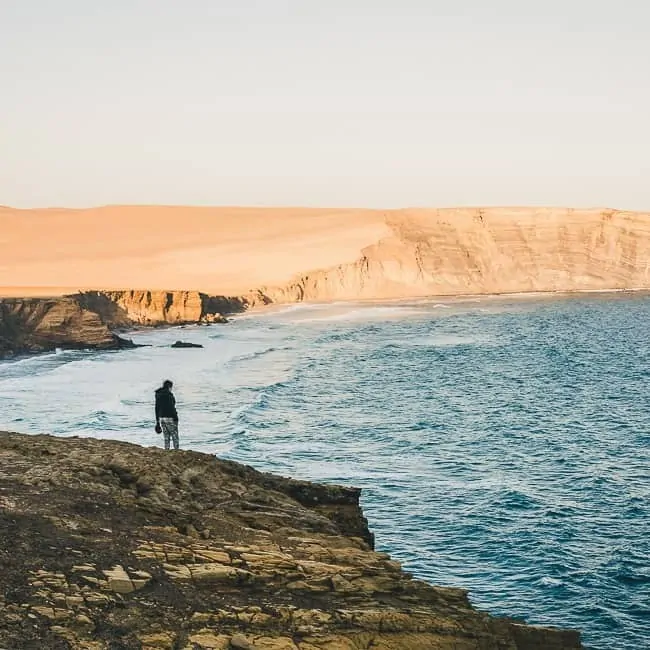 It's always pretty spectacular when the ocean meets the desert, and Paracas did not disappoint.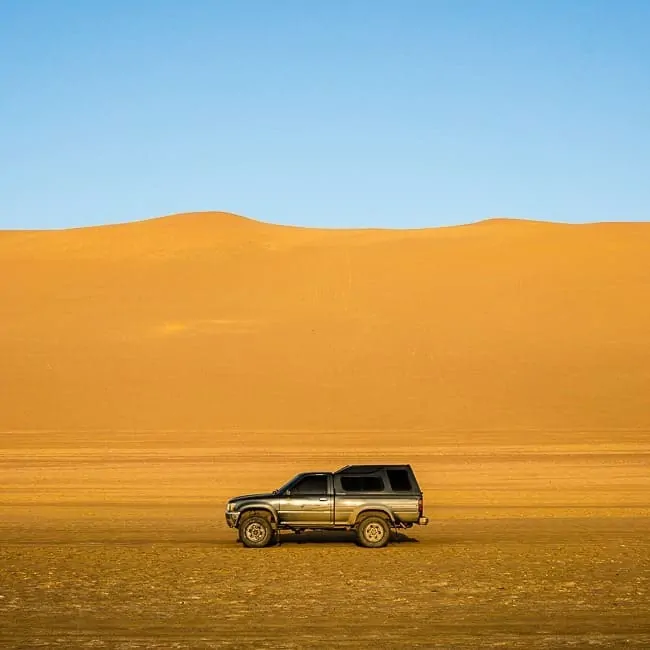 It was also just a lot of fun driving through the sandy, desolate desert to get to those rugged ocean-side cliffs.
Islas Ballestas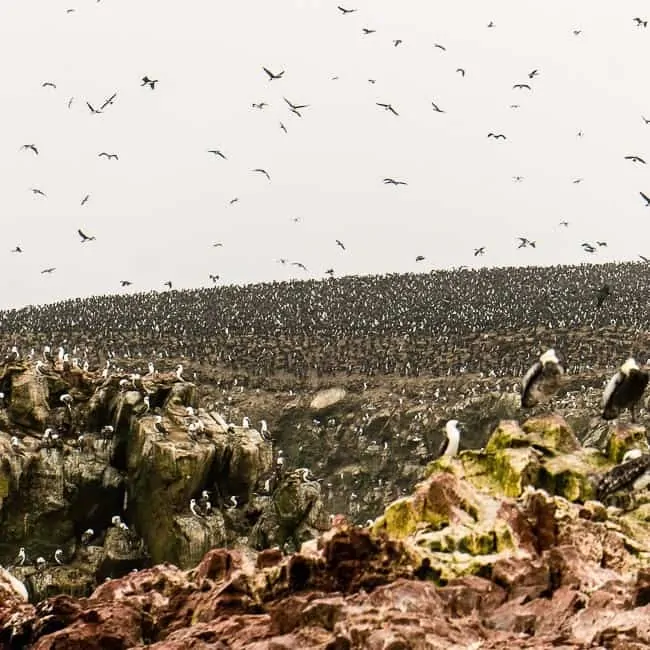 Islas Ballestas is often called the Poor Man's Galapagos Island, for the sheer amount of wildlife that congregates here.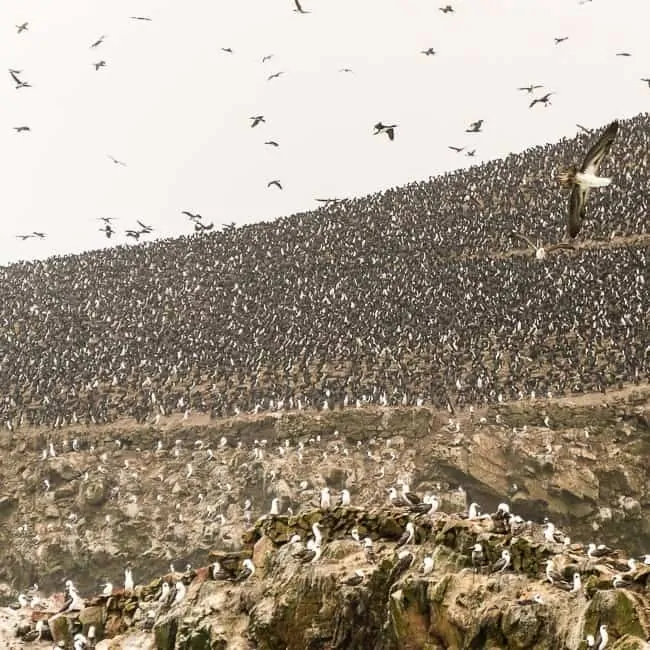 Truly, I have never seen so many birds in my entire life… It was like something out of an Alfred Hitchcock movie.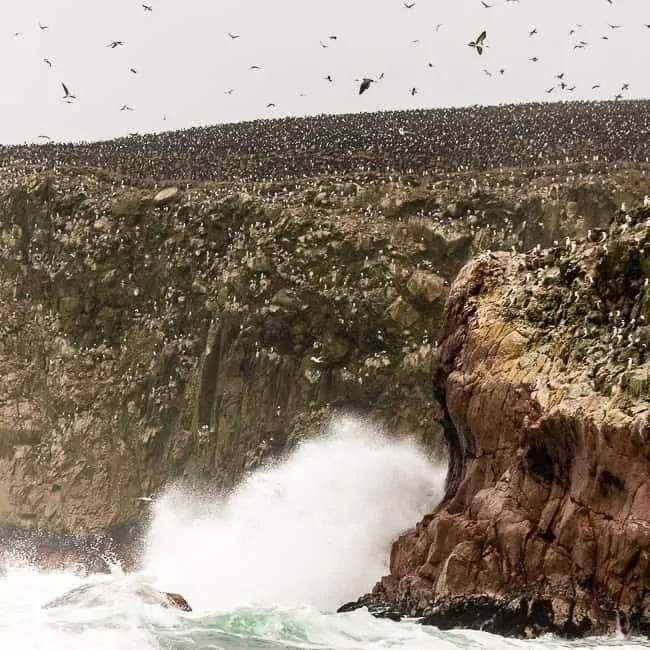 It's a short boat ride out of the town of Paracas (near the above mentioned reserve as well), and is worth it to see the sea birds, sea lions, penguins (although we only saw one), and more.
The Sand Dunes of Huacachina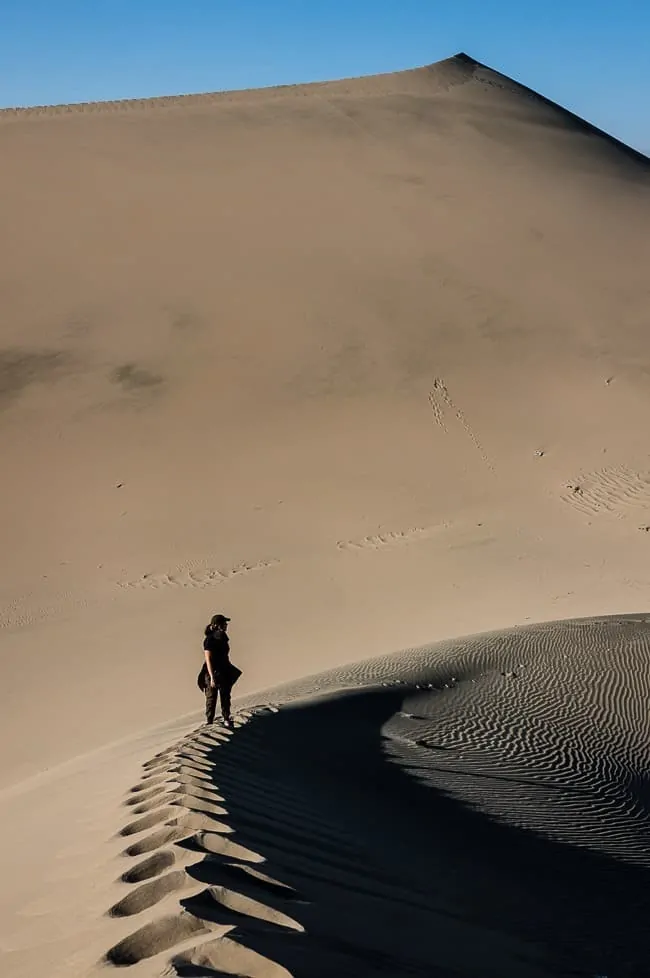 Step into a landscape that feels more like the Middle East than Peru… The area around Ica and Huacachina is full of monster-sized sand dunes that you can climb (and sand board down).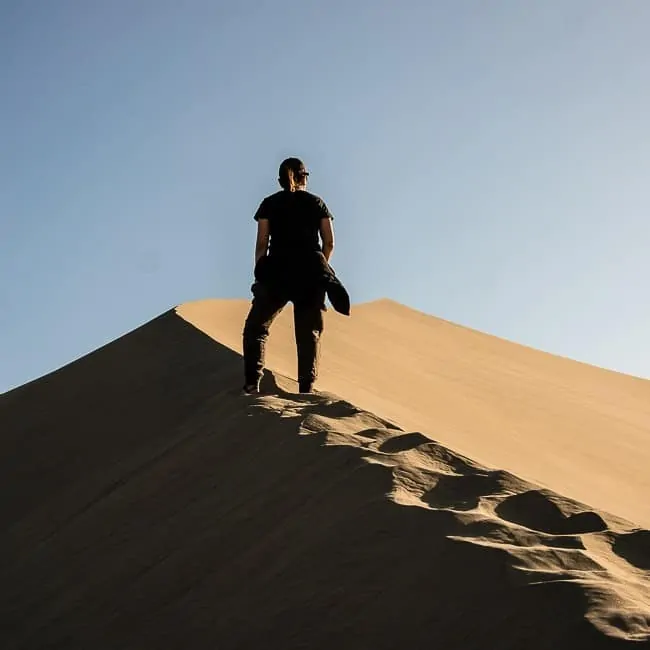 Be warned though, hiking up these dunes is really, really hard work. It's definitely two steps forward, one step back.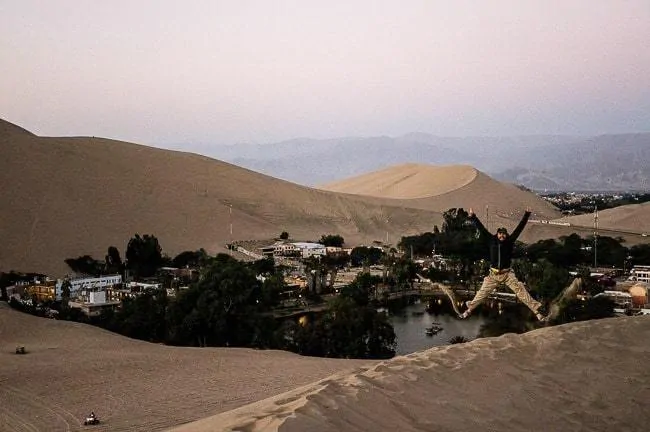 The tiny town of Huacachina is a literal oasis tucked into a harsh desert landscape.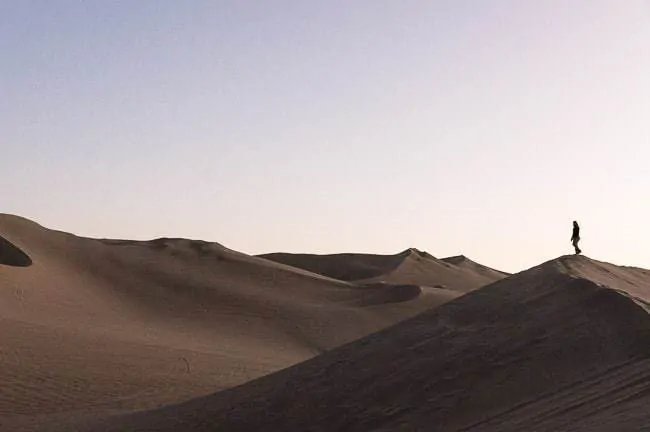 The dunes stretch on as far as the eye can see…
Nazca Lines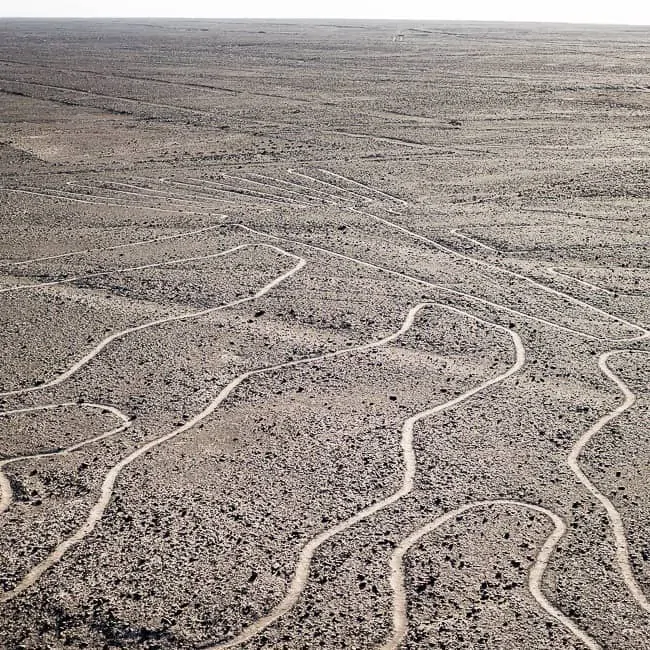 These ancient petroglyphs are carved into the ground on a massive scale and are still pretty mysterious. You've got to get a birds-eye view to appreciate them though, from the ground they look like nothing.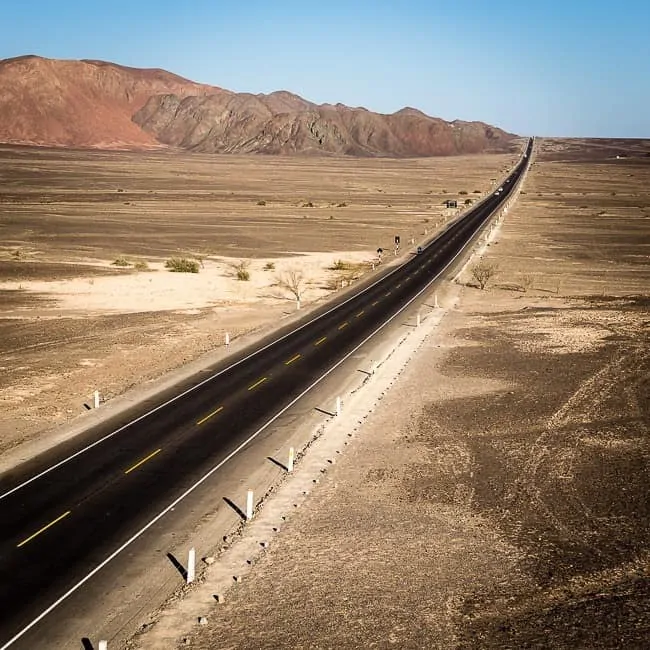 The roads around the Nazca Lines are also just fun to drive…
Pampa Galeras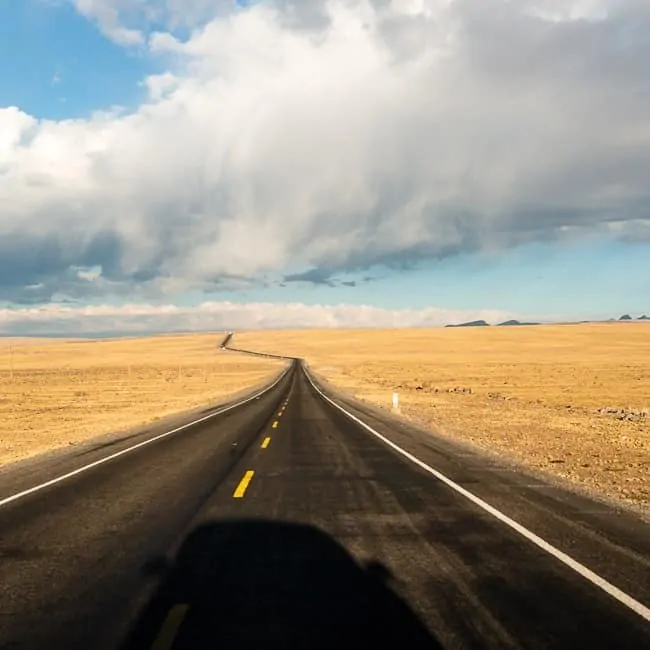 The road from Nazca up to Cusco heads back up into the highlands around 14,000 feet. It's flat grasslands for miles…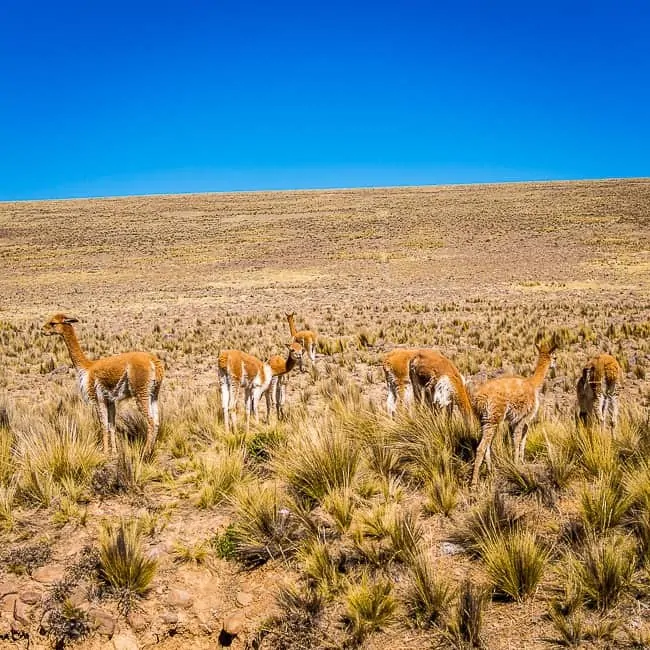 But there are plenty of wild vicunas to be seen on the drive! They are a relative of the llama.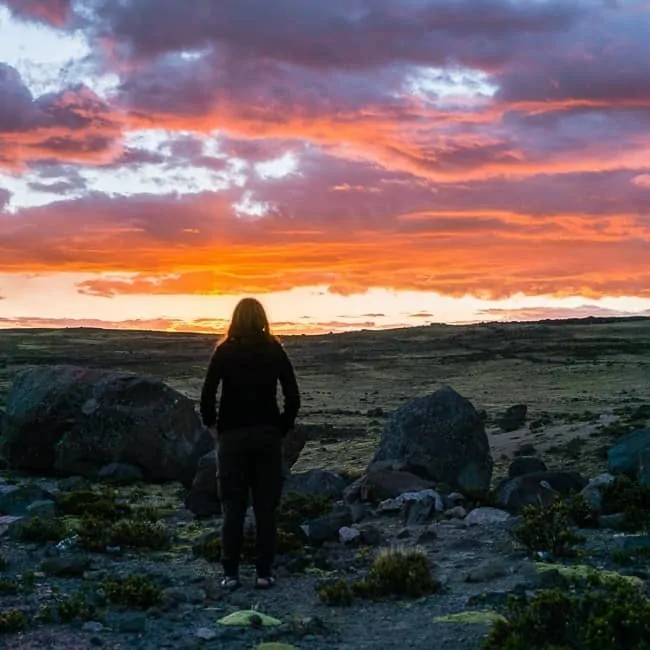 Plus the landscapes in Pampa Galeras are just stunning in their own right.
Cusco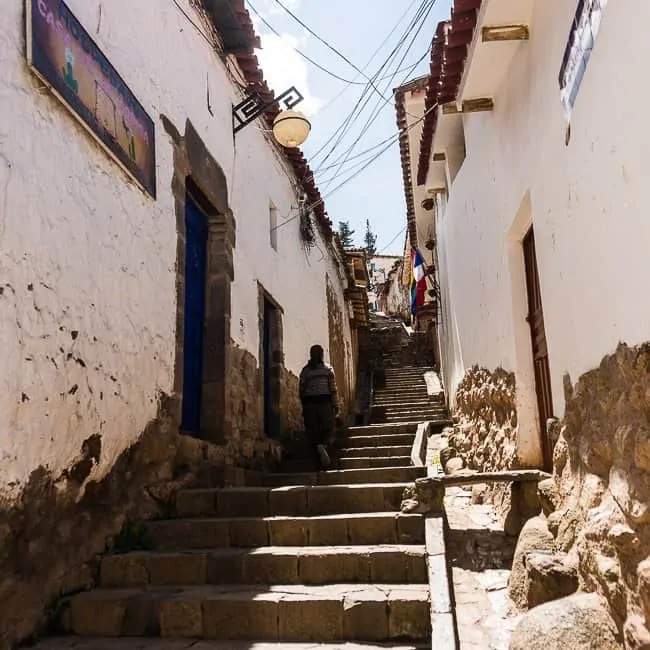 The city of Cusco was probably my favorite town in all of Peru – a nice size, not too big or too small, and filled with awesome stuff. Although, you'll want to be careful about avoiding Cusco altitude sickness if you're flying here from sea level.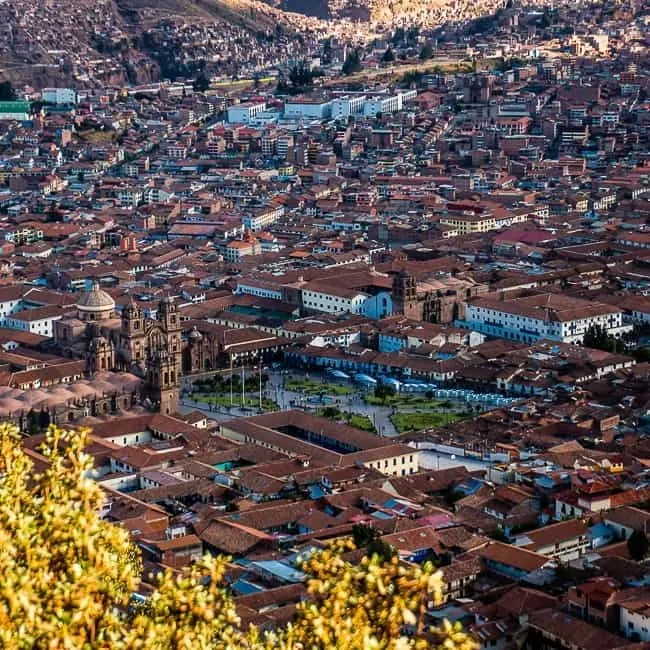 The old town was particularly amazing, filled with great restaurants, coffee shops, culture, and history.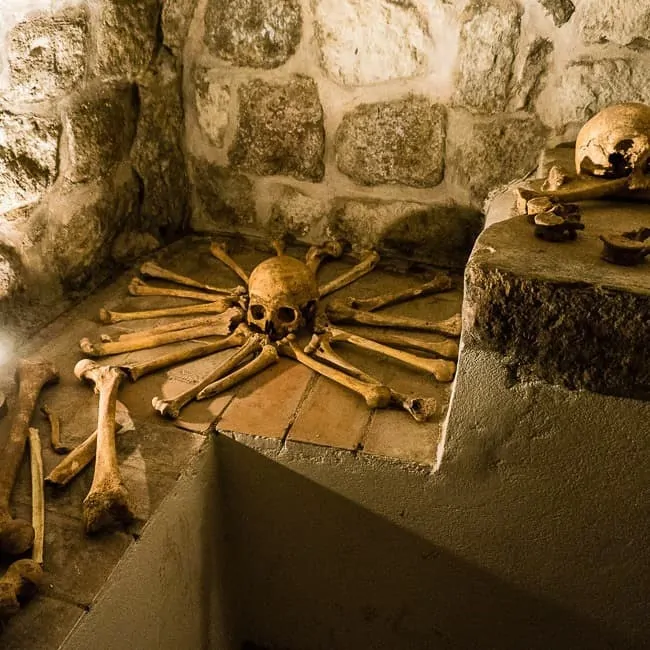 There are some peculiar attractions throughout as well, like these catacombs or crypts.
Read more about what to do in Cusco, Peru.
Machu Picchu
No visit to Peru would be complete without a trip to the famous ruins of Machu Picchu! We ended up driving the backroads to get to Machu Picchu, which was a great trip itself.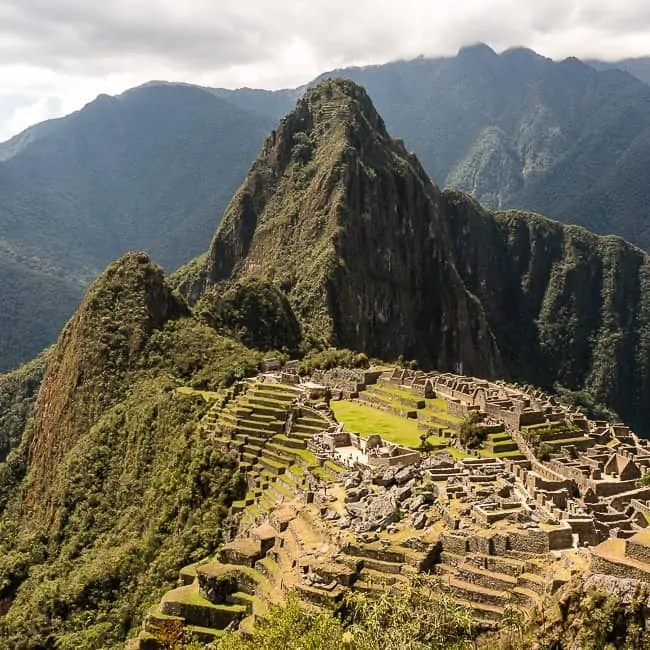 The setting was as impressive as I imagined it to be, and that is despite the crowds of people.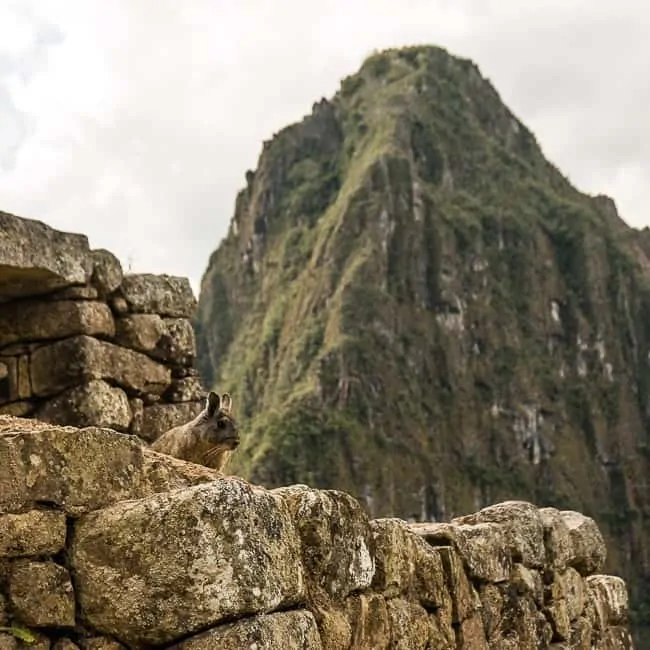 But if you hang around long enough, the crowds die down and the true residents of Machu Picchu makes appearances, like this vizcacha.
Read more about how to visit Machu Picchu on a budget.
Maras Salt Ponds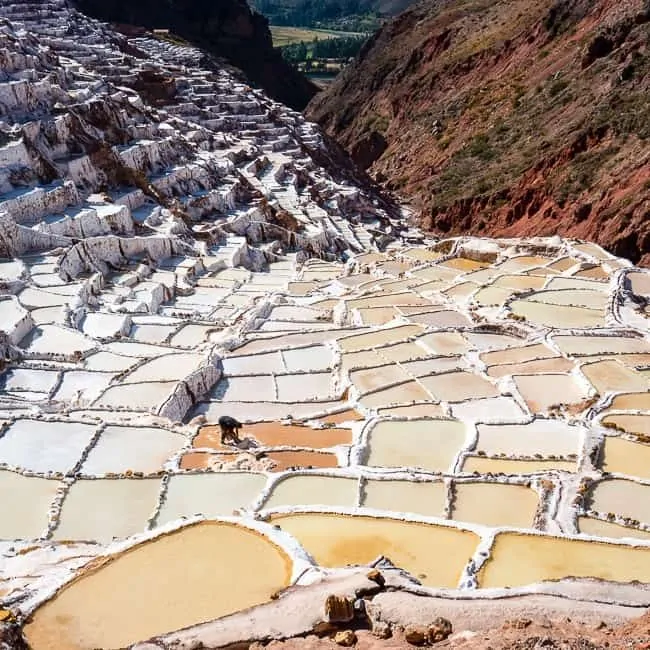 The salt ponds of Maras are a peculiar, surreal sight outside of Cusco, near the Sacred Valley. People have been farming salt here for thousands of years in these amazing hillside terraces.
Andean Condors and the Colca Canyon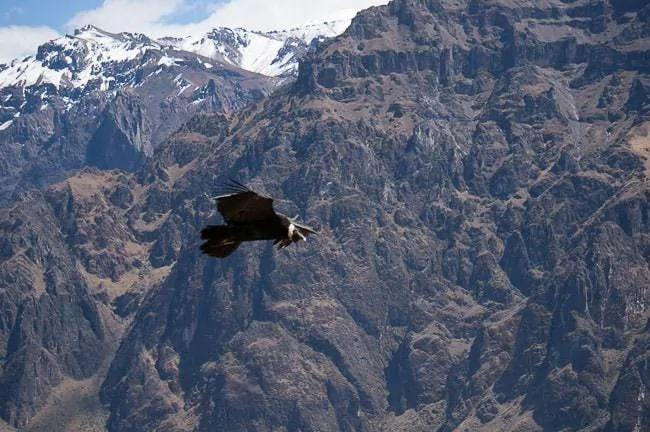 One of the highlights of the entire trip was seeing these incredible Andean Condors flying over Colca Canyon.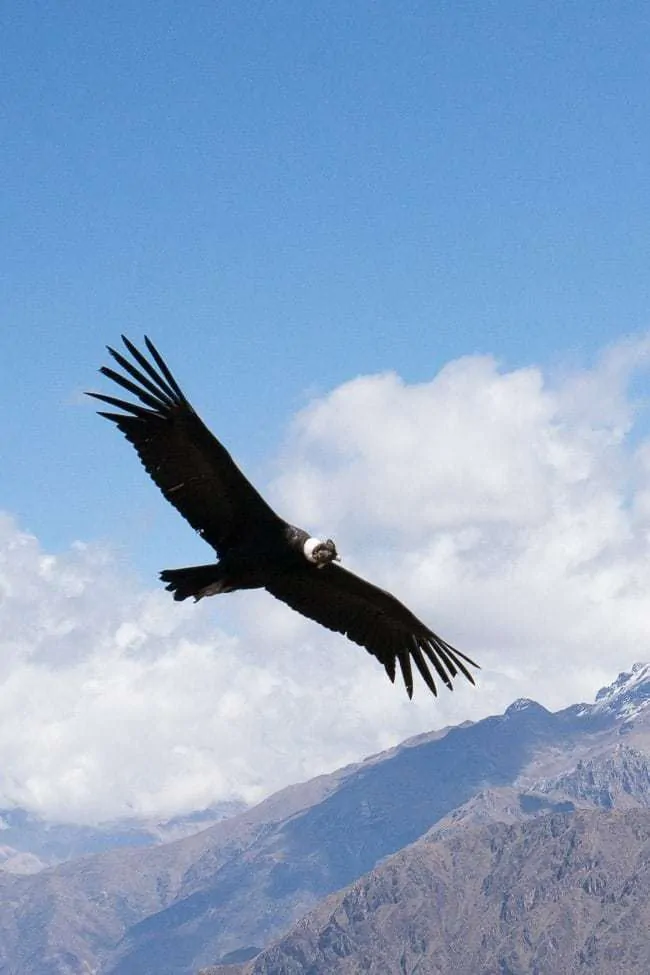 The birds have wingspans up to 10' and Colca Canyon is up to twice as deep as the Grand Canyon.
The whole setting with the birds, the deep canyon, and the snowcapped mountains was so amazing. It is a must visit if you are traveling through Peru, and the city of Arequipa (nearby) is very pleasant as well.
Our Visit to Peru
In total, we spent nearly three months in Peru driving the length of the country from north to south. Surprisingly, such a massive trip was quite affordable. We tracked our total expenses, down to the penny, over the entire time.
See this detailed post about how much it cost us to travel in Peru.
There are Tons of Things to Do in Peru
I hope you enjoyed this photographic tour of some of the amazing things to do in Peru and that inspires you and helps you plan a trip. Because while most people start their trip in the capital Lima, which is an amazing place that is full of things to do, and visit the popular attractions around Cusco, as you can see there is so much more to this amazing country!
There is much more that we explored that I didn't even touch on in this post, and there's so much we didn't even get to see… So this truly only scratches the surface of what there is to see and do in Peru.
Don't miss out on all my other posts about traveling in Peru.
Traveling to Peru on your next trip? Book the perfect room on Booking.com today!
Wish you could travel more? Click here to grab my free resources for affordable, long-term travel.
Share This
Did you enjoy this post about things to do in Peru? Please take a moment to share it on Facebook, Pinterest, or Twitter.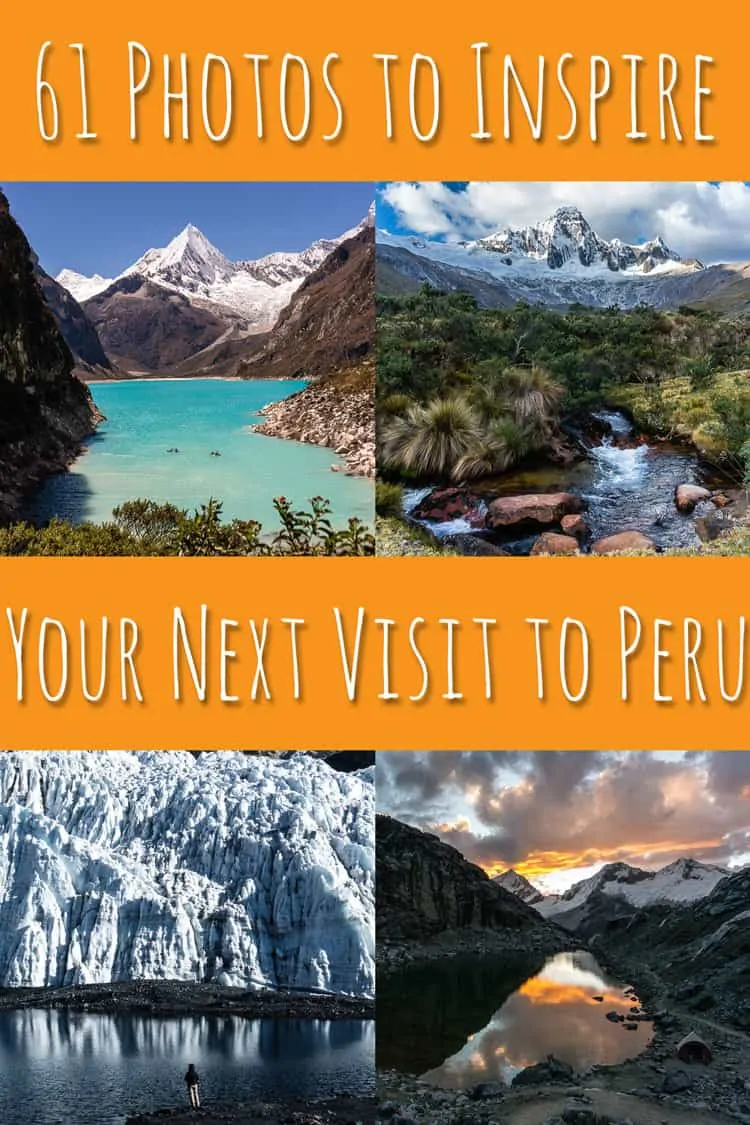 The following two tabs change content below.