This article may contain
affiliate links
. If you make a purchase through these links, I will earn a commission at no extra cost to you. Thanks!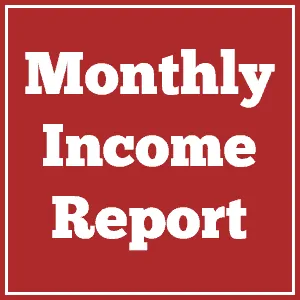 Time for another monthly recap and blogging income report. This is where I share what's new in the world of Desk to Dirtbag over the past month and offer a bit of transparency behind the the life of a travel blogger.
On to this month's report…
Highlights
End of the Trip
It still doesn't really feel over, but I guess it kind of is.
We did it… We drove all the way to the end of the South American continent, and have headed north, arriving to our last stop on this trip…
Buenos Aires
Ah yes, the famous Buenos Aires… The most European city in all of Latin America. We rented an apartment in the heart of the San Telmo neighborhood for the month as we dealt with logistics for ending the trip (aka shipping the truck back, more on that in a minute).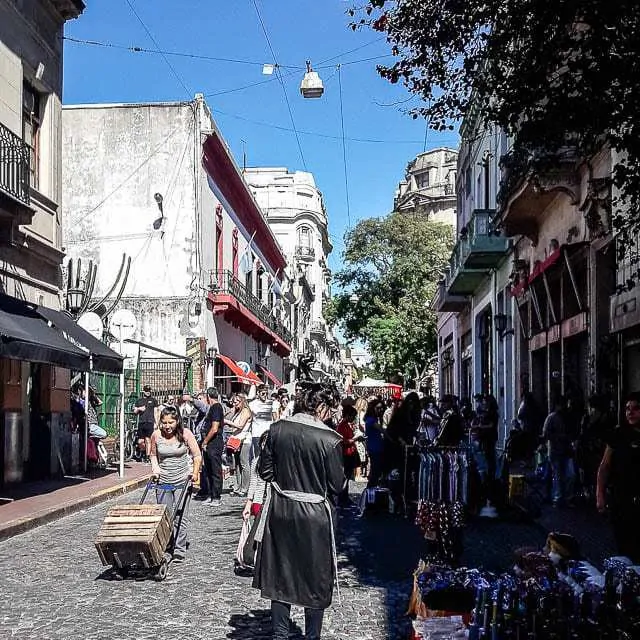 Buenos Aires is truly incredible. I love the atmosphere, the architecture, the endless cafes, the street pizza, the street festivals, the tango. There is so much going on here.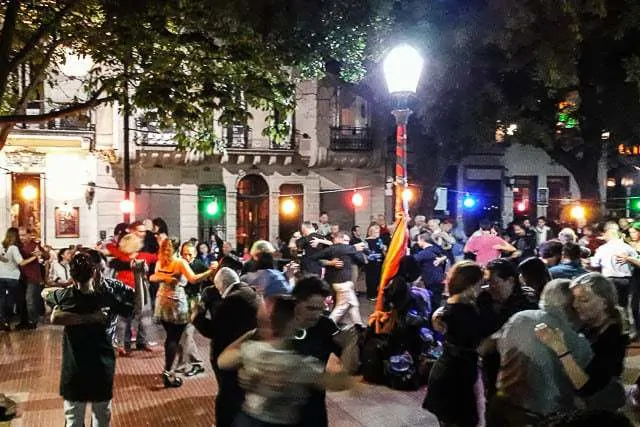 We've been here for a few weeks, but we've really only seen a small bit of the city. There was a lot of back and forth and stress with when we'd be able to send the truck (as well as some big expenses, like sending the truck, renting an apartment for a month, buying plane tickets since I'm low on airline points).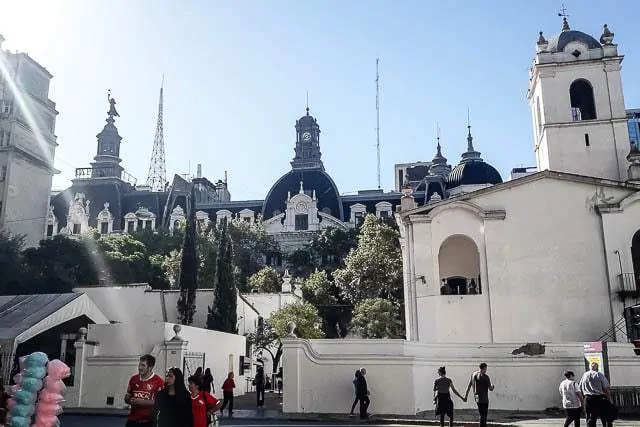 The only bad part of Buenos Aires is the hot and humid weather, even in fall (it's basically like October here), and while I would never visit in summer, it'd be a great destination in winter.
Read More: Top Things to Do in Buenos Aires
Challenges
Shipping the Truck Back
So, our big Latin American road trip has finally come to an end… We've driven from Seattle to the end of the continent in Ushuaia, Argentina and circled back up to Buenos Aires. This is the most logical place to wrap up the trip, because it offers an easy point to ship the truck back home to the USA.
While the process of doing so is surprisingly easy, I made the mistake of not booking in advance… I hoped for a last minute boat on April 10th, but it was full. So then I tried for the next one on April 28th and got word back that it was also unexpectedly full…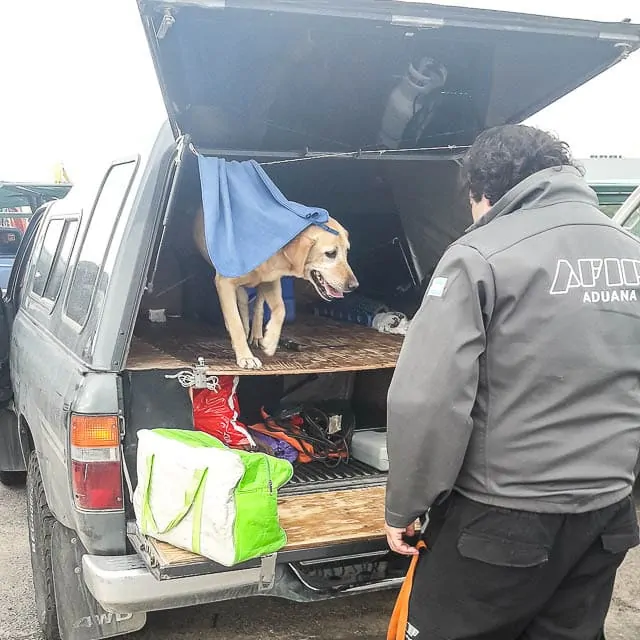 Then at the last minute, maybe they could fit me in. In any case, I've handed over my truck and the keys for what's called RoRo (Roll-on, Roll-off) service between Zarate, Argentina and Jacksonville, Florida.
The only thing missing right now is confirmation…
In any case, this trip is wrapping up. Before we know it we will be hoping on a flight back to Medellin so we can wait for the nearly 40 day shipment when it will arrive to Florida.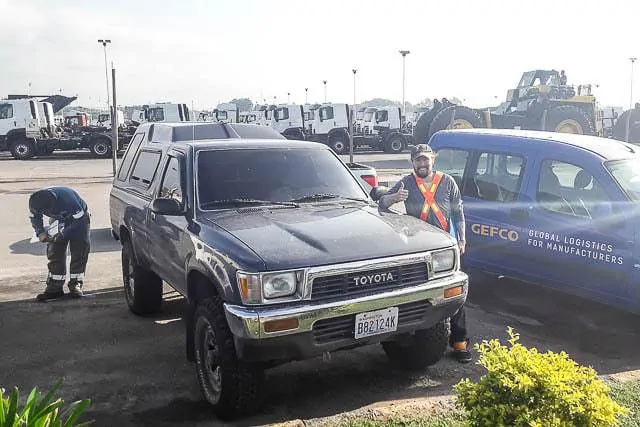 Most Popular New Article of the Month
Truck Camping Videos – A Full Library of Truck Camping In Action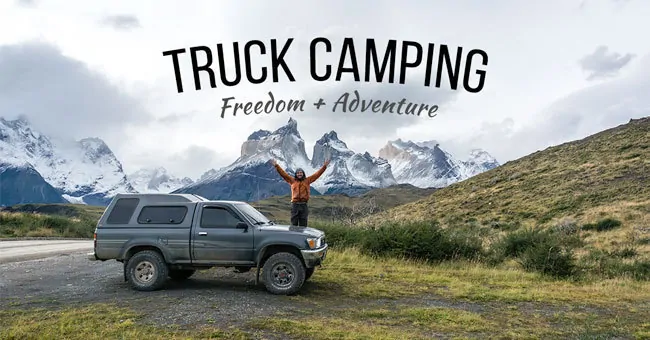 I put together a new single page article with all the truck camping videos and information that I've compiled over the years, and this was far and away the most popular article of the month.
I'm definitely planning to film so new videos with updated info from a few years on the road, or just answering your questions, so let me know if you've got a question!
Other New Articles
Most Popular Instagram Photo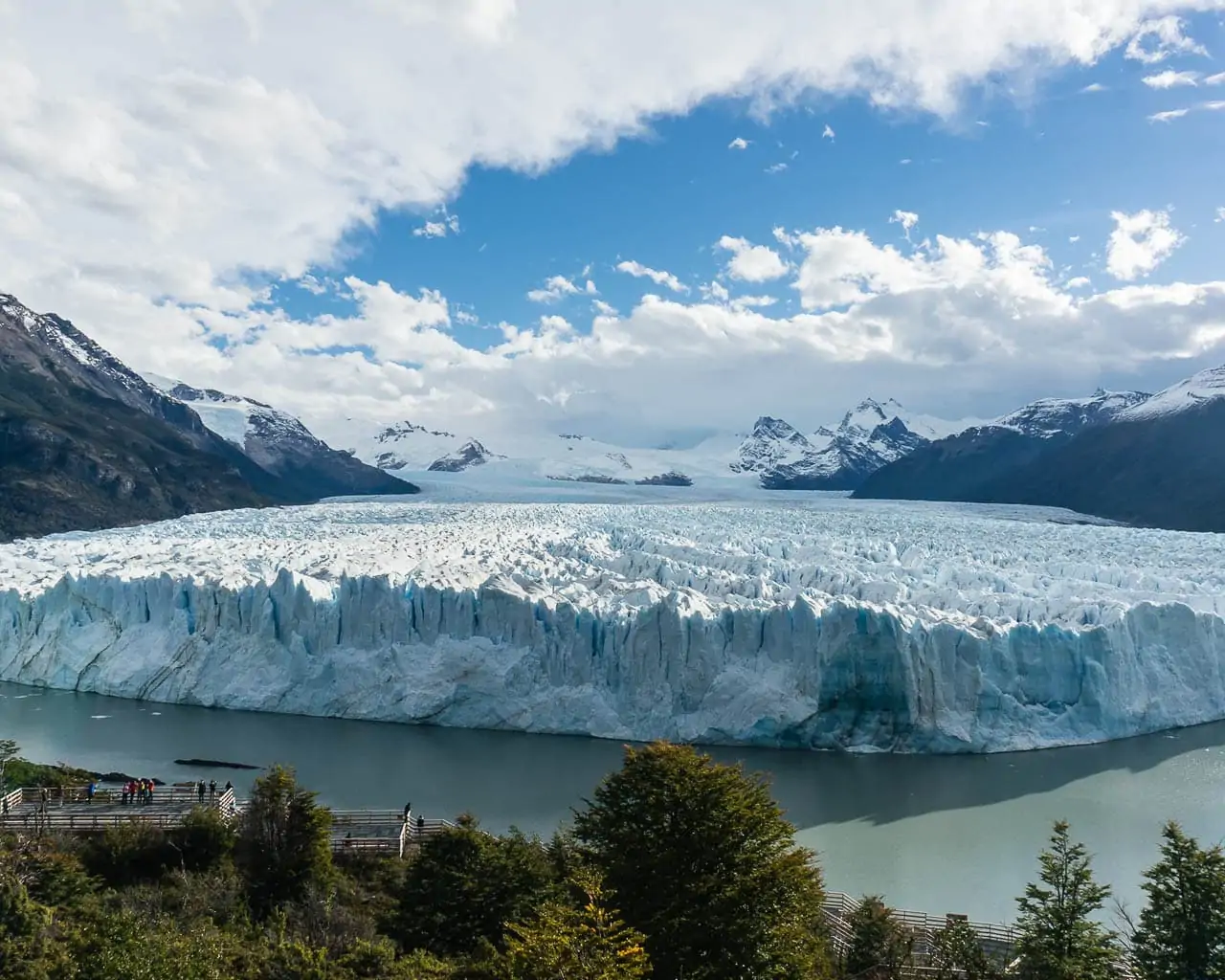 This photo of the incredible Perito Moreno glacier was easily the most liked photo of the month… This thing is so massive that I couldn't even fit the whole thing in the frame. The ice walls are more than 100 feet high and it's absolutely breathtaking to see in person.
Be sure to follow me on Instagram for more photos of my adventures.
What I Read
Still on a personal finance kick, and rereading this old classic that I read way back in the day when I used to work the nine-to-five.
Always good to have a refresher, and it reminds me why it is one of the best financial literacy books out there.
It's more about fundamentally transforming your relationship with money, rather than a blanket prescription to do this then that.
What I Watched
Finally caught up with this series that I used to love… The past few seasons with Negan have just been kind of boring though.
It's too bad, it used to be a really great show, but I guess it's pretty hard to sustain for 8 seasons.
April 2018 Income Report
TOTAL = $2,783.11
GOAL = $3,750 per month
74% of goal covered
If you've been following along, you might notice that I've upped the goal once again, since I achieved my previous goal income much faster than I anticipated. The new goal of $3,750 per month is the equivalent to $45,000 per year, or about $23/hour for a normal 9-to-5 job (although I'm not working 9-to-5), which is kind of a healthy income.
I've had some nice upward momentum recently… March was the best month I've ever had, but then April came along and took its place.
Note: These figures do not include income from freelance writing which is still my main source of income and my primary side hustle. That is partially to maintain the privacy of clients but also because I don't like it when people write a blog income report and the majority of their income is from freelancing or consulting.
P.S. If you're at all interested in the whole making money while traveling thing, then get excited because the once-a-year Paradise Pack super bundle is coming up soon, where you can get a bundle of 20+ courses for 90% off. More on that soon, but in the meantime, go grab this free guide "Behind the Laptop" which offers up 10 case studies of 10 different people making money online in 10 different ways.
Share This
Please take a moment to share this on Facebook, Twitter, or Pinterest. Thanks!
That's all I got for you this month. Are you following along on Instagram or Facebook? Be sure to do so, if you want to get the latest. As always questions, comments, and feedback are extremely welcome.
The following two tabs change content below.