This article may contain
affiliate links
. If you make a purchase through these links, I will earn a commission at no extra cost to you. Thanks!
Argentina is a spectacular country, one of the most beautiful in all of South America, with a rich culture, incredible history, and friendly people. There is SO much to love about Argentina and so little to hate, but one of the things that you'll definitely hate is the money in Argentina and the banking situation. Beyond the natural wonders, the wine, the food, and everything else; Argentina is also famous for financial instability, inflation, and crazy expensive ATM fees.
While this may seem like a minor thing, failing to understand the money of Argentina and spending a good length of time there can mean that your budget will quickly start to get destroyed as you watch 10-15% get pulled from your account every time you withdraw money.
These steep fees will quickly eat into your travel budget and have you looking for the nearest border crossing back to Bolivia or somewhere cheap! It doesn't have to be that way though…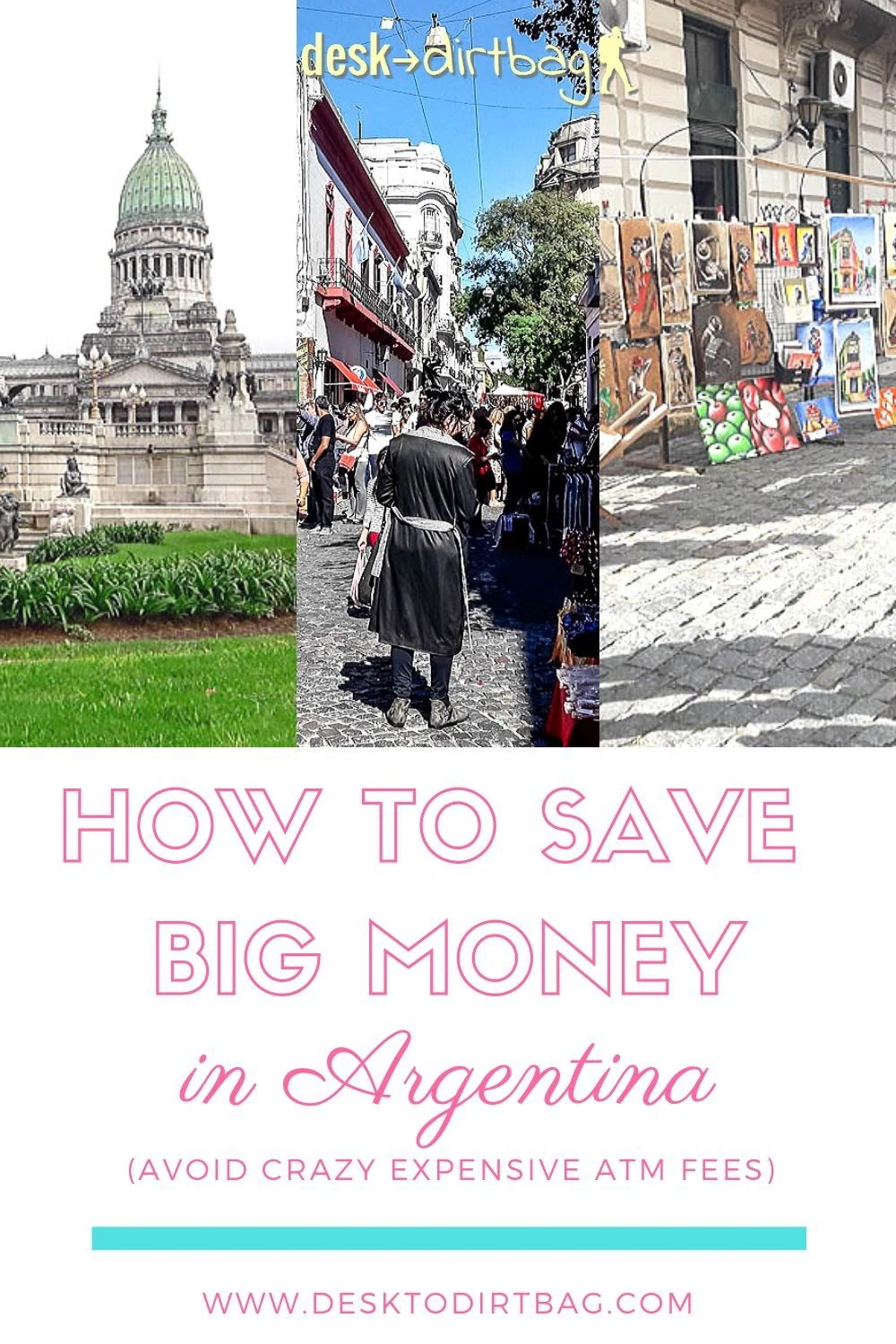 Inflation in Argentina
Inflation in Argentina is at its highest levels in decades. It is continually listed among the top worst countries worldwide for inflation. Inflation is so bad here that businesses have to constantly change their prices to reflect changing times, you know, with a pen on the menu or crossing out old prices from different times (aka a few months ago).
Current Exchange Rate
The current exchange rate for the Argentine Peso to USD is floating around 60 pesos to the dollar. It has somewhat stabilized, especially when compared to years past. But as soon as I publish this, the current exchange rate is probably out of date.
My go-to source for exchange rates XE.com — they've also got a handy app that you can install on your phone.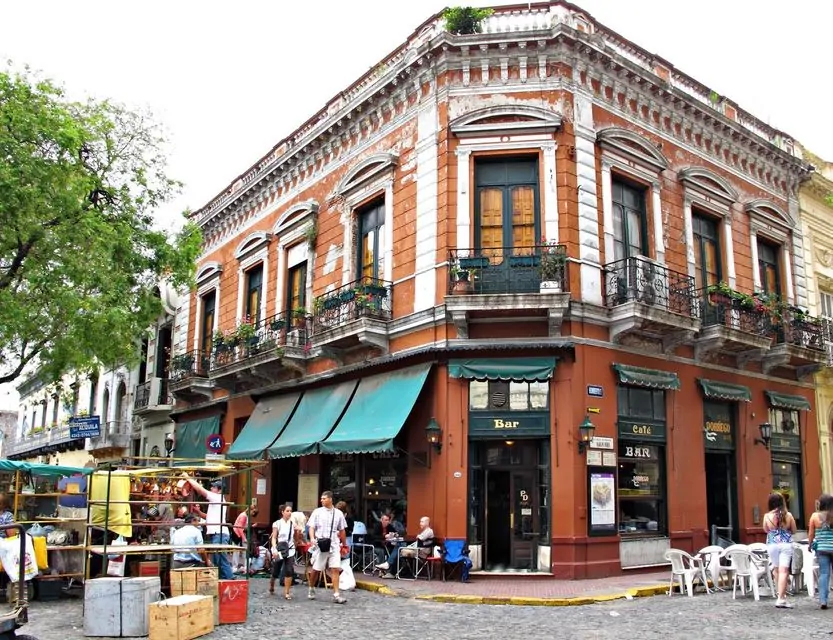 Unofficial Exchange Rates
The so-called Blue Dollar (dolar blue, not dolar azul in Spanish) is something that rears its head when Argentina puts dollar exchange restrictions in place from the Central Bank. When you've got governmental controls and exorbitant fees, you're bound to see a black market crop up.
One of the old tried and true forms for travelers to save money in Argentina is to bring in lots of USD in crisp, clean $100 bills and then to exchange money in the "underground" cuevas all over the place.
You'll hear lots of guys on the street shouting cambio to advertise their services. Of course, you don't want to trust just any location, so if you're going to go the cash route, it is best to ask someone at your accommodation where to find a reputable and trustworthy cueva. It goes without saying, but walking around with loads of cash on hand or coming and going to a cueva will mark you as a potential target for robbery.
With the Blue Dollar rate, you can expect to get about 20% more Argentine pesos for your dollar compared to the official rate, so it is a pretty good deal. Of course, due to the security concerns and traveling with hundreds or thousands of dollars cash on hand, I do NOT recommend this approach just to save yourself a few bucks.
Argentina ATM Fees
Most resort to traveling with loads of cash and using underground cuevas for the blue dollar because Argentinian banks are especially terrible when it comes to ATM fees. We're talking the worst I've ever seen in all of my travels through Latin America. You'll find tons of ceuvas all over Buenos Aires, especially in Microcentro. If you're planning to spend time in Argentina, don't miss my guide to the top things to do in Buenos Aires.
For each withdrawal, you're looking at a $10-15 USD hit to your account, and not only that but the max they will allow you to withdraw at a time is often around $100-150, meaning you're effectively getting charged 10-15% every time you take out cash… And since the limit is so low, you'll have to take out money quite frequently.
Yes, these ATM fees add up quite quickly and are quite painful!
Not only that, but your home bank will often charge their own fees for using an out-of-network ATM, meaning that figure goes even higher. In this case, you can expect to lose about $20 or so for each withdrawal!
Western Union Self-Transfer
Some travelers take the approach of making Western Union money transfers to themselves while abroad. You can do so online via credit or debit card and then pick up the cash in local currency at a branch near you. Of course, depending on where you are traveling in Argentina, there may not be a branch near you.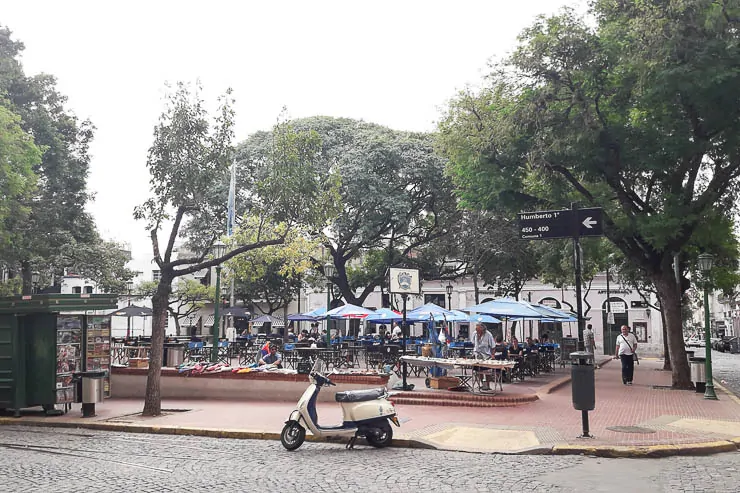 Fees for transferring money can be somewhat steep (it is cheapest and quickest with a debit card) and this is honestly an approach I've never needed to use. Again, because of the high fees, you'll be compelled to transfer larger amounts at once, meaning you'll end up with a lot of cash on hand in a country where robberies aren't unheard of.
Your best bet from a financial perspective is to pull out large amounts of money all at once, which banks won't let you do, but Western Union will. But from a personal security perspective, that is a very bad idea.
Thankfully, there are ways to avoid these crazy expensive fees, beyond the approaches above, and without having to walk around with tons of cash…
Travel Debit Card for Argentina
The best thing you can do before leaving is to get set up with a travel debit card that will reimburse you for ALL fees related to out-of-network withdrawals (yes, even in foreign currency) — this is a step beyond not charging for out of network (which is great) but actually reimbursing for the fees charged by the other bank.
For those in the United States, the most travel-friendly bank is definitely Charles Schwab, they charge no fees whatsoever and at the end of each month, they reimburse you for the fees charged by the other bank.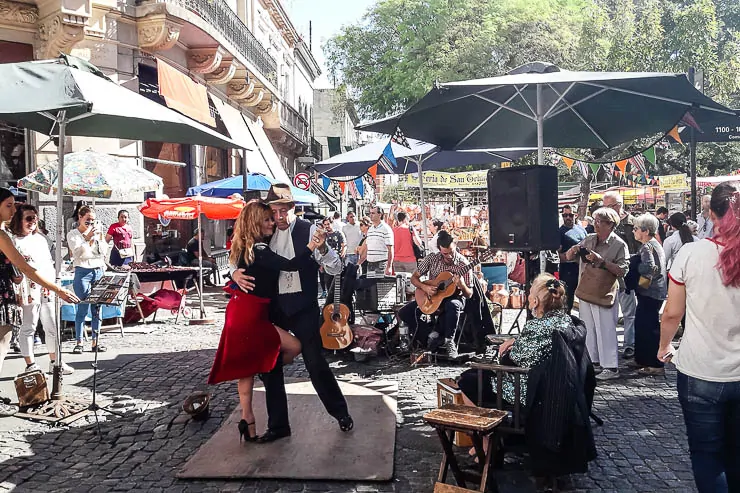 Note: If you're outside of the US, you may want to look into Revolut or TransferWise for other options.
Trust me, in Argentina, those reimbursements add up to SERIOUS money.
Looking back at my travel records during the months I spent exploring Argentina on a road trip, and I was getting regular reimbursements from Charles Schwab between $50-90 or so — each and every month! That is money that would have been lost to the ether if it wasn't for getting set up with a travel-friendly bank beforehand.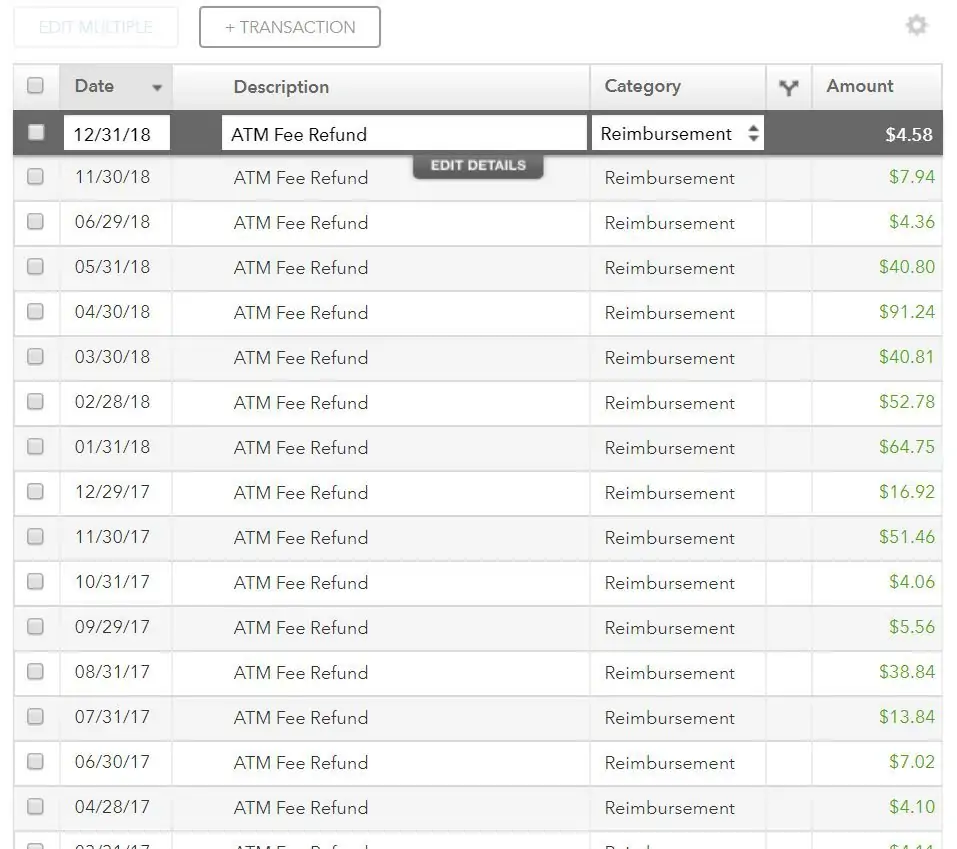 Charles Schwab vs Capital One: I've had a number of people ask me about Capital One. I use and love Capital One, but while they don't charge ATM fees, they do NOT reimburse what the other bank charges. So in the case of Argentina, you'll still be losing a lot of money each time. That said, I love Capital One for their high-yield savings accounts and I also travel with a debit card from them to serve as a backup for Charles Schwab should I lose the card or get robbed. Honestly, I'd recommend signing up for both, use Capital One to hold the bulk of your money in high-yield savings and then transfer your spending money each month to Charles Schwab for ATM withdrawals.
Action Steps:
Credit Cards in Argentina
Much of Argentina seems to operate on a cash basis, but you'd still be wise to bring your credit cards along on the trip. You can often use them at larger stores, hotels, some hostels, restaurants, gas stations, etc. You'll get the best and most up-to-date rates (although not as good as the unofficial Blue Dollar rate, of course) and you don't have to deal with large amounts of cash.
I try to use my travel credit card whenever I can and save my cash for situations where there is no alternative.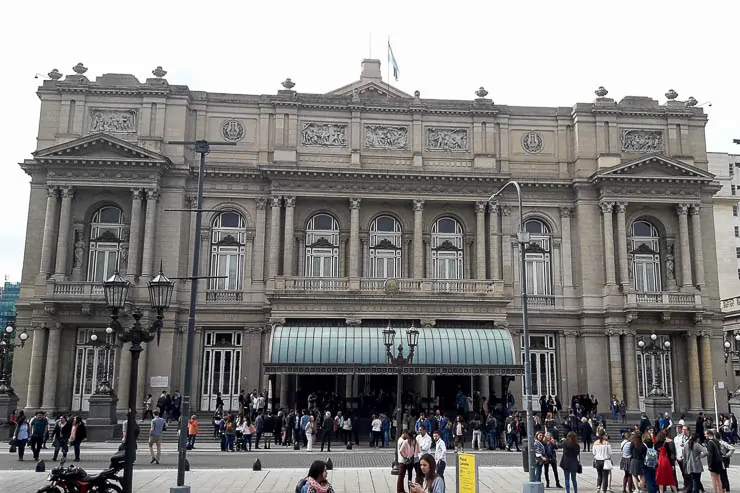 The two most important considerations for using a credit card in Argentina are:
Make sure that it is a card with zero foreign transaction fees. You won't do yourself any favors if you are paying an extra 2-3% on every transaction.
Make sure it is a VISA card. They are much more widely accepted compared to Discover, Mastercard, or American Express.
If you really want to maximize your returns, you should also make sure that your credit card is a travel reward credit card that will allow you to earn points or miles for future travel! Travel hacking is one of my number one tips to save big on travel in general.
There are a number of amazing travel rewards credit cards, but my number one overall pick is the Chase Sapphire Preferred. Check out my other article for more details about why and some great alternative choices.
Read More: Best Travel Credit Cards
Pro Tip: Whether you have a travel debit card as mentioned above or not, you can also ask about getting cash back when making a purchase on your credit card. I knew some travelers who would do this at Argentina's gas stations (YPF), allowing them to get cash without the fees. They'd just tack on a few hundred pesos to the charge and give them the cash.
Money in Argentina
Honestly, the money situation in Argentina is about the worst part, but don't let that scare you away from traveling there. It is an incredible country with so much to explore, and even though we spent months there, it felt like we only scratched the surface. It is a place that I would go back to in a heartbeat… Argentina's Patagonia is beyond breathtaking and Buenos Aires is one of my favorite cities on earth.
Argentina tilts toward expensive in South America, but you can reduce the shock by making a few smart moves in regards to travel debit and travel credit cards that will ensure that you don't blow your budget out of the water much faster than you previously anticipated.
This, in turn, will allow you to further enjoy Argentina. Obviously, I'd rather use the $10-15 for a great steak and glass of Malbec, instead of handing it over in bank ATM fees. How about you?
Traveling to Argentina soon? Book your lodging on Booking.com now to save, or if you plan to stay longer, I highly recommend looking for a place on Airbnb. And don't forget to purchase international travel insurance that will help protect you against illness, injury, and theft. I use and recommend World Nomads for its combination of coverage and affordability.
Read Next: Travel Banking Fundamentals
Share This
Did you enjoy this post about the money in Argentina? Take a second to share it on Pinterest, Facebook, or Twitter. Thanks!
The following two tabs change content below.