This article may contain
affiliate links
. If you make a purchase through these links, I will earn a commission at no extra cost to you. Thanks!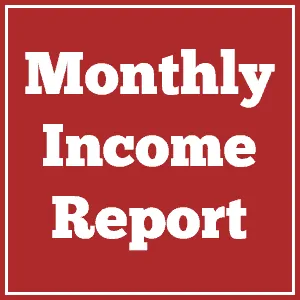 Time for another monthly recap and blogging income report. This is where I share what's new in the world of Desk to Dirtbag over the past month and offer a bit of transparency behind the the life of a travel blogger.
On to this month's report…
Highlights
Return to the US
Well, it was more than three years since we first drove out of Seattle heading south to Patagonia, and it has been two years since I last flew into the country for a visit.
But I finally returned back to the US — it definitely felt a bit surreal and strange to be back after being gone so long (the longest I've ever been gone), but it was also nice to be back. There are certainly some conveniences here that just make you feel at home, things that I have maybe taken for granted previously. Travel isn't good just for travelings sake but for the new perspective it provides about old and familiar places.
Things seem to be much the same as the always were, albeit just with crazier news and politics.
Reunited with the Truck
The truck made it a-okay from Argentina to Seattle, and the process was surprisingly straight forward and simple to pick her up at the port of Jacksonville. All it required was filling out one simple piece of paper at the port and then heading to the port to retrieve her from the parking lot she was waiting at.
The only slight complication is you have to go with an escort if you don't have a TWIC security card, so that cost an extra $125, on top of the $1,200 it cost to ship her back to the US.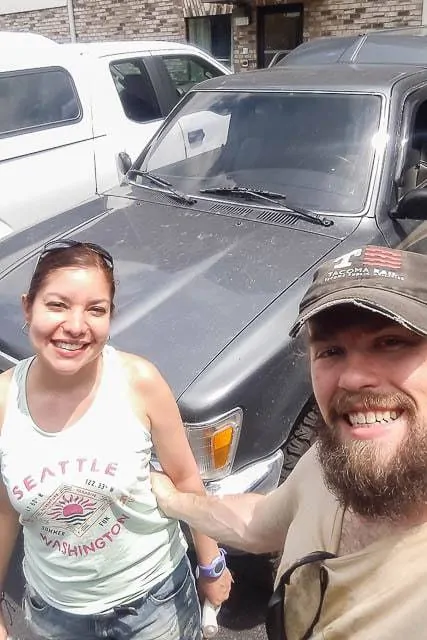 Griselda, of course, had a dead battery after sitting for nearly six weeks idle, and they actually had to tow her off the boat because they couldn't figure out how to jump start the truck thanks to the dual batteries I setup for truck camping.
But yeah, we drove off that same day and headed back to the hotel in Jacksonville to organize the truck once again. Everything was fine with the truck, nothing missing or stolen (something that happens at times with the so-called roll-on, roll-off boats where workers drive your vehicle).
Cross Country Road Trip
The day after retrieving Griselda from the port we headed out of Jacksonville on a massive cross country road trip from Florida to Seattle…
We also had a deadline of only a few weeks to do so, since we had arranged a house sit in Seattle for the same little dog we took care of a few years back in Mexico City.
It's easy to forget how big this country is… And there is nowhere further away from Seattle than driving back from Florida…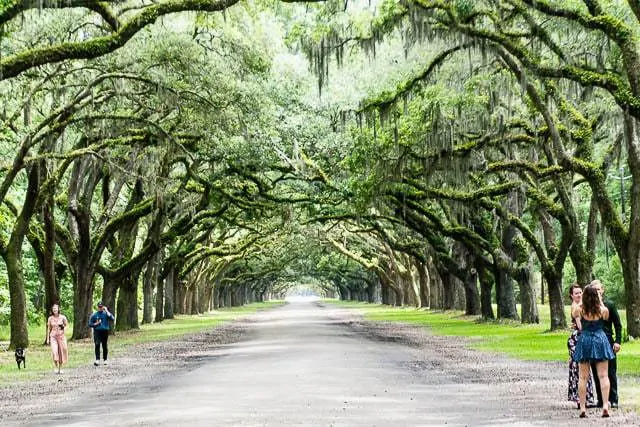 But every day we were trying to make forward progress.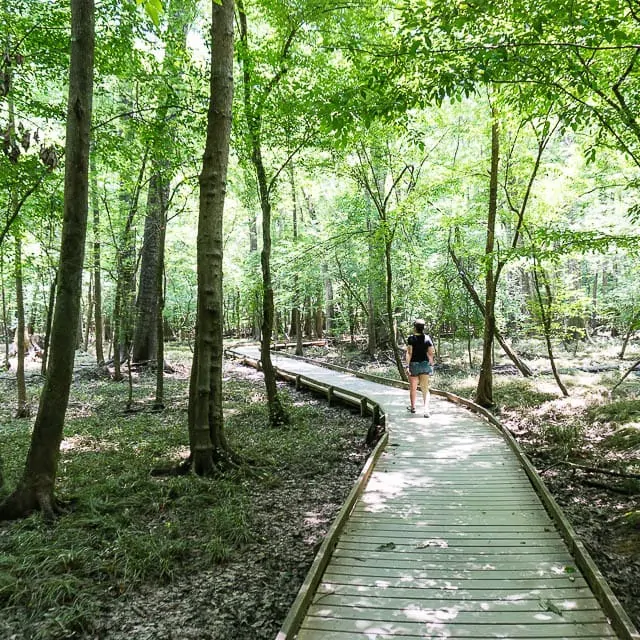 We explored some cool things in the beginning like Savannah, Congaree National Park, and the Great Smoky Mountains National Park.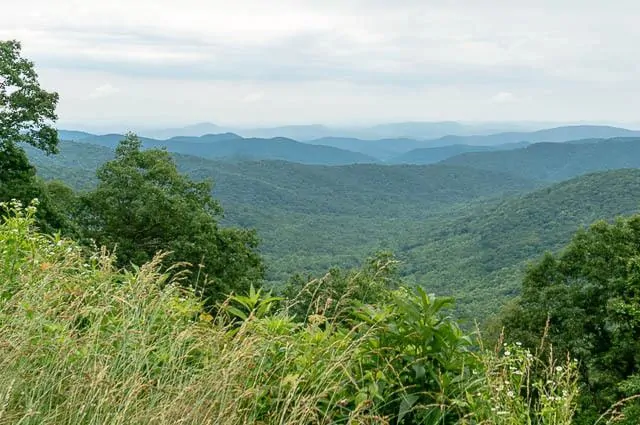 After that we hit the big, flat, boring stretch in the middle and just spent lots and lots of time driving. The heat was also oppressive during this time (and I have no A/C, which made it even more enjoyable… Hah).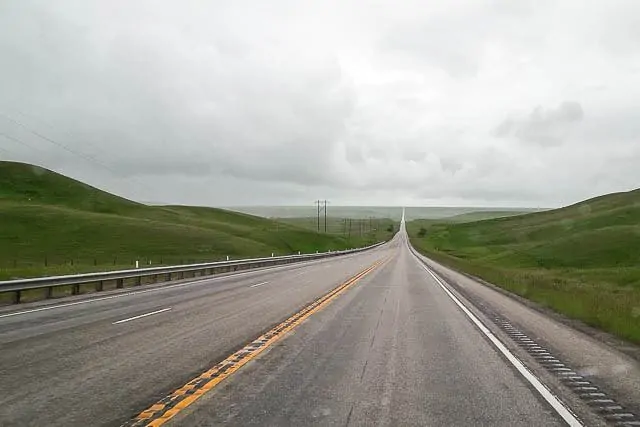 Other highlights came as we made it further west, and we visited Badlands National Park, which was probably the highlight of the trip with its amazing formations and wildlife.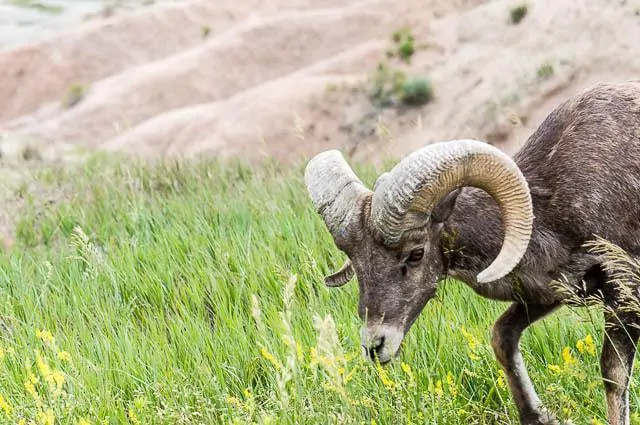 We saw tons of prairie dogs, big horn sheep, bison, and even wild turkey.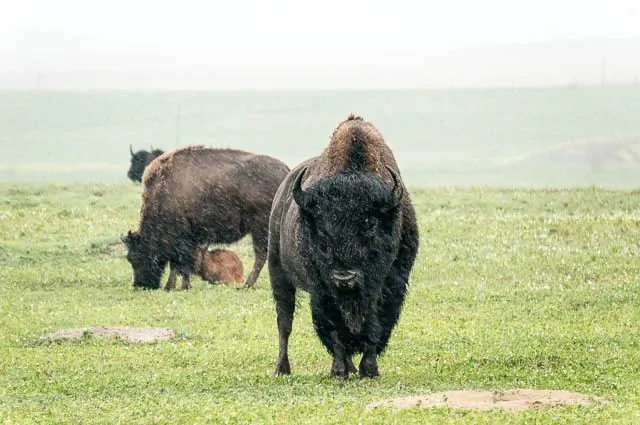 There were also stops at cheesy little tourist things like Superman's hometown of Metropolis, Illinois, or the stop at Wall Drug which is like a massive tourist store that takes up a full city block.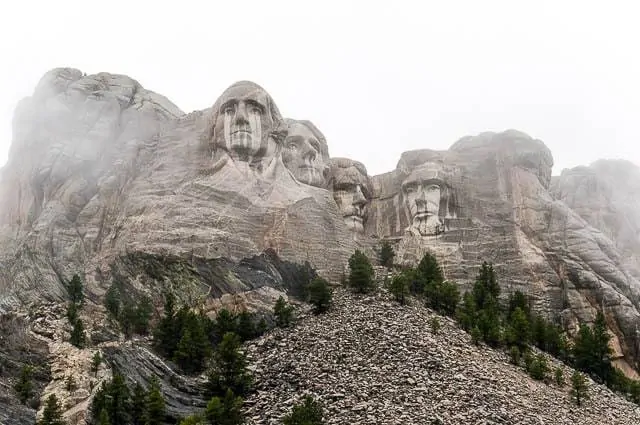 We also got in stops to Mount Rushmore and then a brief visit to Glacier National Park, but unfortunately the Going to the Sun Highway wasn't open yet… 🙁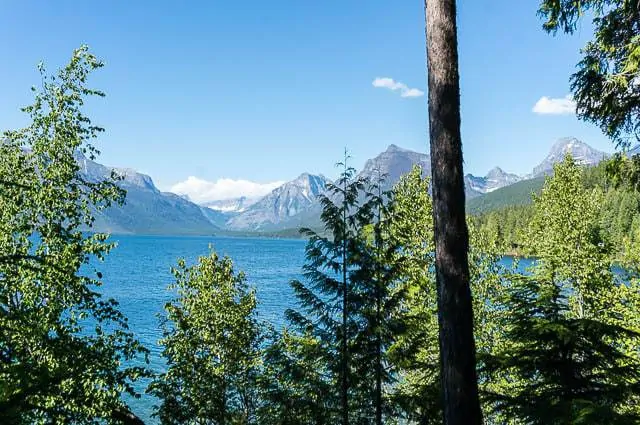 Map of Our Route
Above you can see our complete route (drawn in broad strokes of where we went, not accurate down to the road or town level). We set out in May 2015 driving through the west cost and American Southwest before crossing into Mexico. We spent nearly the next year driving to Colombia (including shipping across the Darien Gap, thus the blue color).
We stopped in Colombia for one year to work and save money and then set out driving south along the Andean spine all the way to the last place you can drive, Ushuaia, Argentina. From there we reversed course and headed north to Buenos Aires where I loaded the truck onto another boat for shipment to Florida (the other big blue line).
From there we drove across the country from Florida to Seattle, thus completing the massive, multi-continent circle. Such an amazing adventure!
Challenges
Truck Breaking Down
Like I said, we left more than three years ago to drive into Latin America, and in that time we drove something like 40,000 miles and didn't even get so much as a flat tire during that period…
We were on our last day before arriving back home, only about an hour and 15 minutes away, or about 70 miles, and then all of a sudden the truck started rumbling and came to a halt on the freeway off-ramp.
Seriously?!?
I turned the engine off and back on, but there was no forward motion when I hit the gas.
We really just broke down so close to home?
I had to call AAA and get towed back, not quite the triumphant return I'd imagined.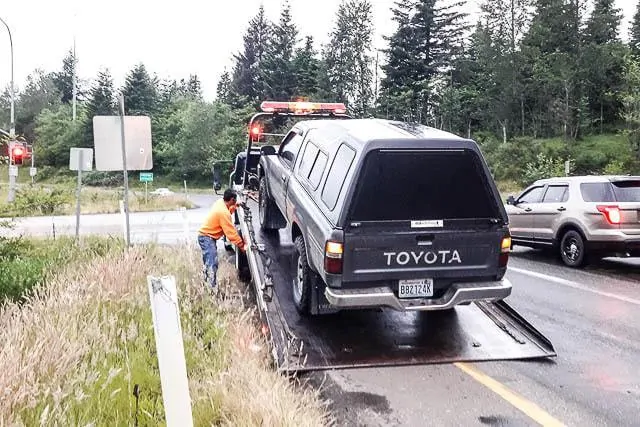 At least we made it back though… I had a feeling the repair would be something $erious and expen$ive, but it turned out just be a bad bearing or coupling between the drive shaft and transfer case, which was an easy fix. Also got a new starter put in, since it had been giving me trouble recently, and all told it was less than $300 at the shop.
June 2018 Income Report
TOTAL = $3,308.01
GOAL = $3,750 per month
88% of goal covered
June was a record breaking month in terms of income for the site with a full 17.5% increase over last month's new high, and almost within striking distance of my goal income.
The income from this month was very welcome because 1) I didn't do absolutely any work on the blog (besides a monthly report) which marks two straight months of neglect on the blog, and 2) the expenses for the past month have been abnormally high, what with the shipping of the truck back to the USA and then driving 3,000 miles across the country in two weeks, relying on lots of hotels because of the stifling heat, humidity, and the need to just sleep and get up and go the next day. Also, quite a bit of eating out, too.
The goal for July is to try and get caught up with some new material and tend to some much neglected projects thanks to the overwhelmingly busy travel schedule, if I can dig myself out of the hole with freelance work as well. Thankfully, we just started that awesome house sitting gig in Seattle, so we will be stationary for the next month.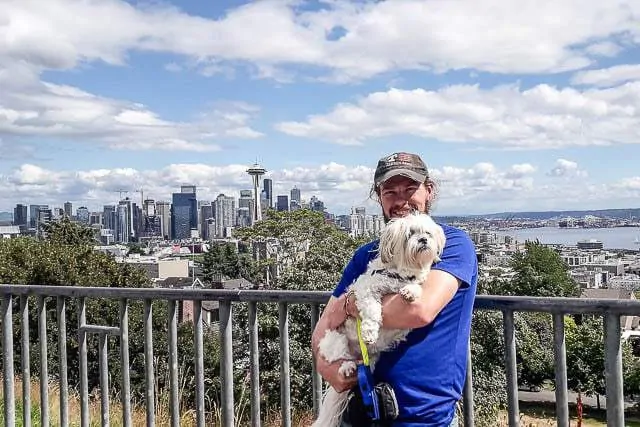 Note: The above figures do not include income from freelance writing which is another significant source of income and my primary side hustle.
Share This
Please take a moment to share this on Facebook, Twitter, or Pinterest. Thanks!
That's all I got for you this month. Are you following along on Instagram or Facebook? Be sure to do so, if you want to get the latest. As always questions, comments, and feedback are extremely welcome.
The following two tabs change content below.