This article may contain
affiliate links
. If you make a purchase through these links, I will earn a commission at no extra cost to you. Thanks!
We spent the better part of a year driving across the American West, Mexico, and Central America, but due to financial constraints, we needed to stop and take a break before continuing on through South America.
Many overland travelers put their vehicles into storage in Costa Rica or Panama — both of which make easy and natural breakpoints if you need to return home for a long period of time.
We decided, however, to store in Colombia, in the "No Man's Land" along the Colombia-Ecuador border, before continuing on through South America.
This was mainly done because we would be based in Medellin, Colombia during our break, which meant I could keep the truck nearby for the six months allowed on the Temporary Import Permit (the maximum) before finding paid storage, and I would avoid having to return to Central America by plane and arranging transport to South America.
In any case, this storage option exists and is doable for overlanders if you find yourself in a similar situation.
This information was current at the time of writing — I did a lot of research to ensure this was feasible before attempting (in order to ensure my vehicle wouldn't be confiscated or something crazy) and you should do the same. Nothing has changed, to the best of my knowledge, though.
Colombian Temporary Import Permit
Colombia ties the Temporary Import Permit (TIP) to your tourist VISA (which maxes out at 180 days per calendar year). You cannot have a TIP for any other type of visa since it is only afforded to tourists.
Typically you will get three months upon entering Colombia, but you can easily request a visa extension in any major city in Colombia. Once your extension has been approved, you can ask for an extension of your TIP at the DIAN office.
Regardless of how long you are staying in Colombia, the exit process is the same as you arrive at the Colombia-Ecuador border in Ipiales.
Turning in Your Paperwork
You drive right past Migracion and DIAN (two separate offices on the border) and find a place to park in the attached lot.
When I was ready to store my vehicle long-term, I drove down to the border (Rumichaca), handed in my TIP to DIAN (they stamp the document and hand you back a copy), then I simply flipped a U-turn to return to the parking lot in Ipiales where I would store my vehicle for 10 months.
Ipiales is a sort of an open border "No Man's Land" with a lot of traffic from Ecuadorians. There were no officials checking paperwork along the border, it is all relatively relaxed, and it is my understanding that other nationalities often store cars in Ipiales (there are many LARGE parking garages) but I cannot vouch for any actual Colombian laws.
Officially your vehicle has "exited" Colombia as far as DIAN is concerned. Your passport has no connection with your vehicle.
Vehicle Storage
Near the bus terminal, I found the La Amistad parking garage (I scoped out the place and spoke with the owners the day before turning in my TIP).
La Amistad offers about 40 covered parking spaces as well as open field parking in a large, enclosed space (high vehicles won't fit in the covered area, but would be fine uncovered).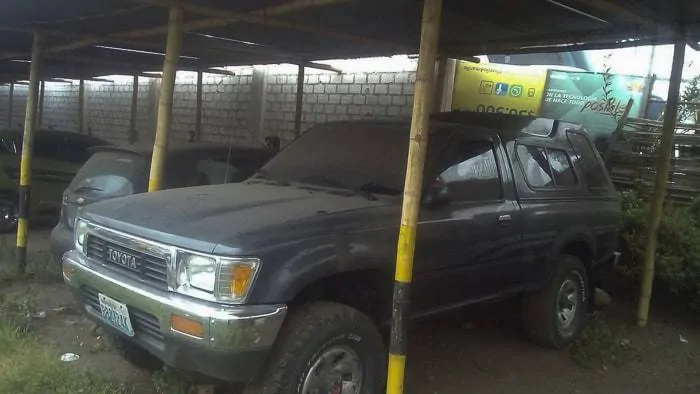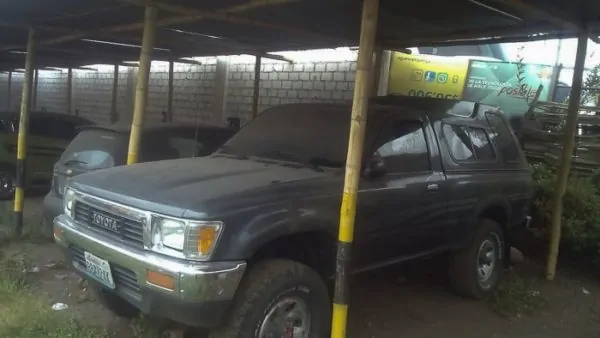 The price for covered parking was only 40.000 pesos per month (less than $15/month).
The couple running the place seemed friendly enough, and while I know not to trust blindly, there was nothing here that raised any red flags — and I liked that they didn't request leaving the keys behind (something I wasn't willing to do), and they also have security cameras on the premises (supposedly).
I paid for the first month and got a receipt, then walked around the corner to the bus terminal and left behind my precious truck, hoping that everything would be fine the next time I saw it — nearly a year later.
Returning to the Truck
In the months that followed, I occasionally messaged the owners via WhatsApp to check that everything was okay. They assured me it was and even sent photos back.
But the big test, obviously, would be returning to Ipiales and seeing it with my own eyes.
As soon as I returned to Ipiales, about 10 months later, I headed straight to La Amistad.
I was very happy to get back to my truck and see that everything was just as I left it, no problems!
I dug out the receipt and paid the outstanding balance (another nine months) for a grand total of 400,000 pesos ($133 for 10 months of covered storage).
The battery was, of course, dead and I couldn't find anyone to give me a jump, but there was an electrical shop right next door who gave me a jump for 10,000 pesos ($3).
After getting the truck up and running, I took care of some basic maintenance in town with an oil change and check-up.
A great hotel to base yourself out of in Ipiales — if you're doing something similar — is the Hotel Metropol, located within walking distance of the bus terminal (for your leaving and arrival) and La Amistad parking lot. The hotel has got large, secure parking as well for either before or after you do long-term storage.
Leaving Colombia (For Real)
Now that you've got your vehicle back, you're ready to head on to Ecuador.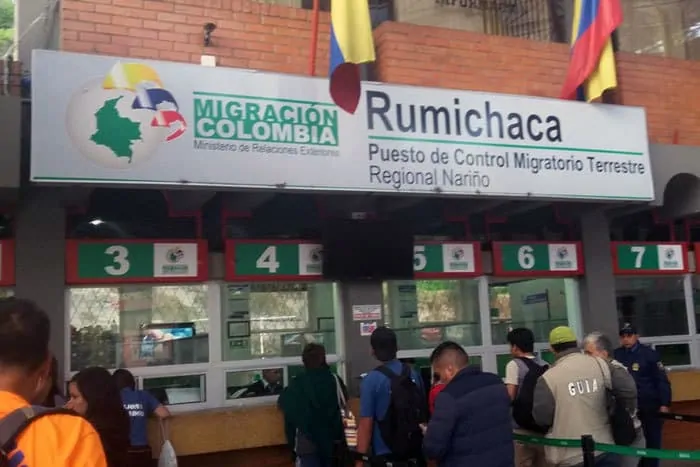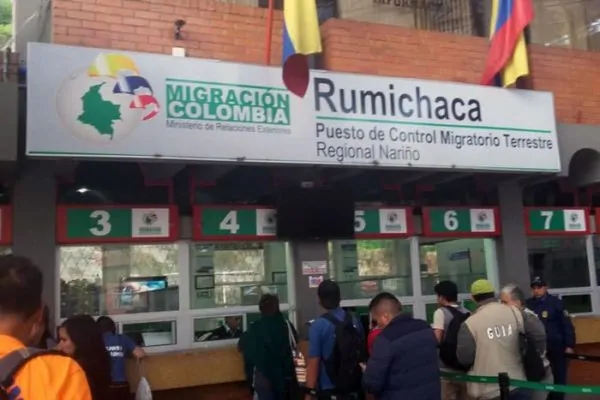 As before when you turned in your TIP, you drive down to the border again, find parking, and then get your passport stamped as you head through immigration. You don't have to go to DIAN since you turned in your paperwork long ago, and DIAN and immigration are entirely separate.
The next step is to drive to Ecuador and complete their process, as normal!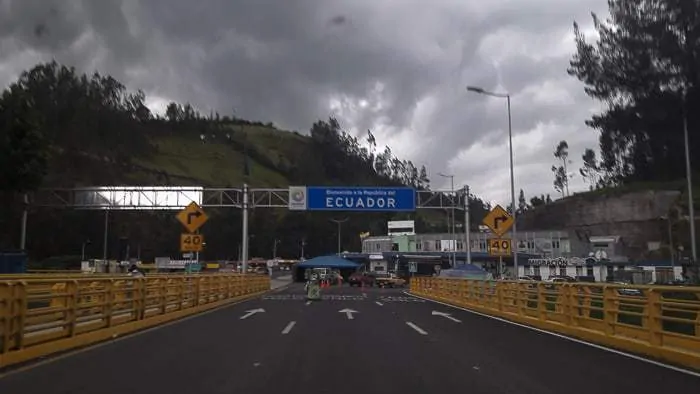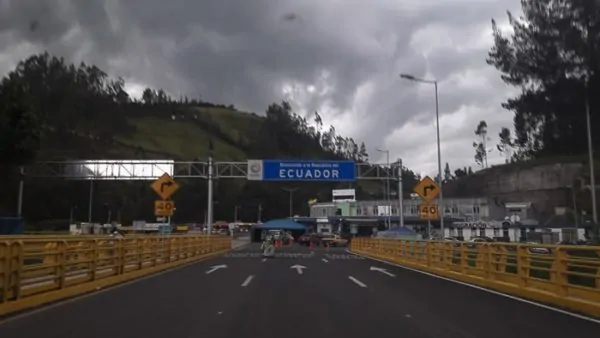 Again, there were no officials checking documents for either immigration or vehicle imports, BUT if someone were to ask, I think you could just play dumb and/or tell them you already handed in your TIP.
It's not like they have officials standing along the road, you have to park and do everything in their offices — everything is very casual.
This strategy works for south-bound travel at the least (ie those who entered the country from Cartagena) and would also work in Cucuta along the Venezuela border (during my research phase, I spoke with other foreigners who used Cucuta for motorcycle storage), but I had no desire to store along the Venezuelan border as it currently is.
Since I've not done the border crossing from south to north, I'm not positive whether this approach would work, but I believe it could work…
…Perhaps by getting the TIP at the border, then going to park the vehicle, and then turning in the TIP at the same border again (return by public transport) before you head to Bogota by bus and fly out of the country.
Upon returning to Colombia you would get a new tourist visa, and you would have to collect your vehicle then drive back to the border for a new TIP. Please do your own due diligence for northbound travel storage though.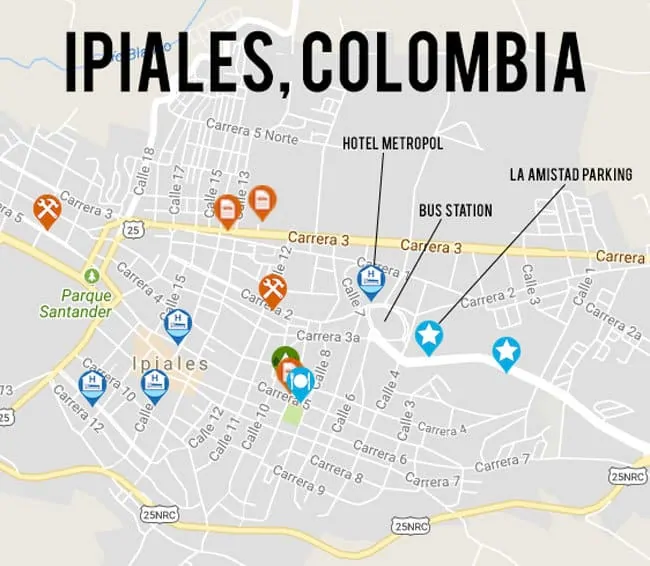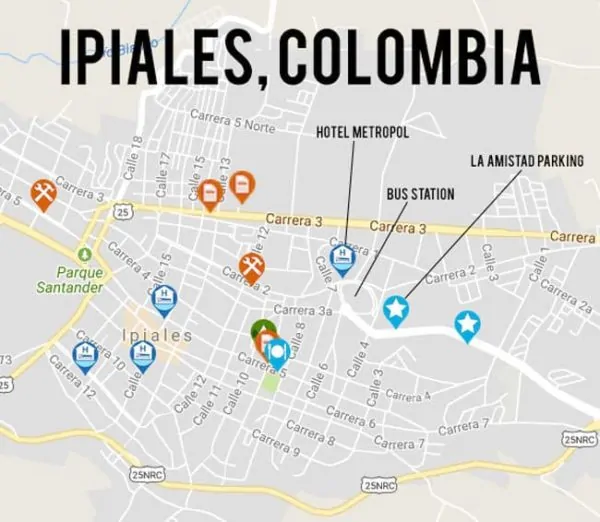 La Amistad Parking in Ipiales
The parking lot is run by Yolanda and Eduardo, Eduardo can be reached via WhatsApp at +573154806518. I was the first foreigner who used their garage for long-term parking, but they assured me they would love to receive other overlanders who need their services.
Disclaimer: This post was accurate as of May 2017 — please be aware that things can and do change, so be sure to do your own research.
See my addition to iOverlander for more details about long-term vehicle storage in Ipiales, Colombia.
Read Next: My Massive Guide to Traveling to Colombia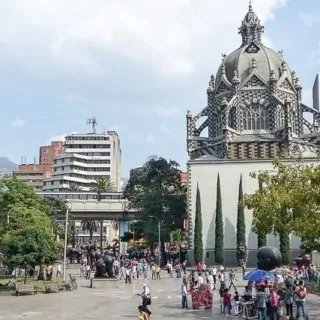 Colombia Travel Tips
Important tips and resources for planning an amazing trip to Colombia, based on my years of traveling and living in Colombia.
Tools
Colombia Trip Planning
Instructions
Book a cheap flight to Colombia with Momondo, or better yet, start travel hacking so you can fly for free. Traveling between major cities is much better by flying, trust me.
Plan a rough itinerary and how long you will spend at each destination. Use an itinerary planning service for custom recommendations and pick up Lonely Planet Colombia.
Work a little every day to teach yourself Spanish, you'll want to know as much as possible before you arrive.
Book cheap accommodation in advance, at least for the first destinations -- For hostels use: Booking, for cheap hotels use: Hotels.com, for apartments use: Airbnb.
Reserve your on the ground tours and activities through Get Your Guide.
Purchase travel insurance for Colombia with SafetyWing to protect yourself from illness, injury, and theft while in Colombia. VERY important. And be sure to read my article: "Is Colombia Safe?" for my honest opinion and safety tips.
Sign up for my free emails about planning a better trip to Colombia, and be sure to check out my comprehensive guide about traveling to Colombia.
Learn more money-saving tricks with my top budget travel tips.
Put together your Colombia packing list.
Enjoy this incredible country!
Notes
I hope this helped you plan your travels in Colombia! I know it can be a struggle to find accurate and on the ground information when traveling to a new place like Colombia, which is why I started writing so extensively about it!
If you have any questions about Colombia, budget travel, or anything else shoot me an email at ryan@desktodirtbag.com.
(I love getting questions! That is how I get ideas for my blog posts and what to write about!)
Recommended Products
As an Amazon Associate and member of other affiliate programs, I earn from qualifying purchases.
The following two tabs change content below.