This article may contain
affiliate links
. If you make a purchase through these links, I will earn a commission at no extra cost to you. Thanks!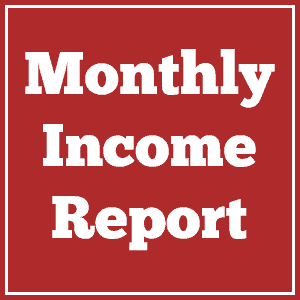 Time for another monthly recap and blogging income report. This is where I share what's new in the world of Desk to Dirtbag over the past month and offer a bit of transparency behind the the life of a travel blogger.
On to this month's report…
Highlights
Back in Medellin
Much of the month has just been getting settled back into life in Medellin. While we visited Medellin briefly between Buenos Aires and the United States, it has been a while, and there is plenty of new stuff to explore in terms of restaurants and things.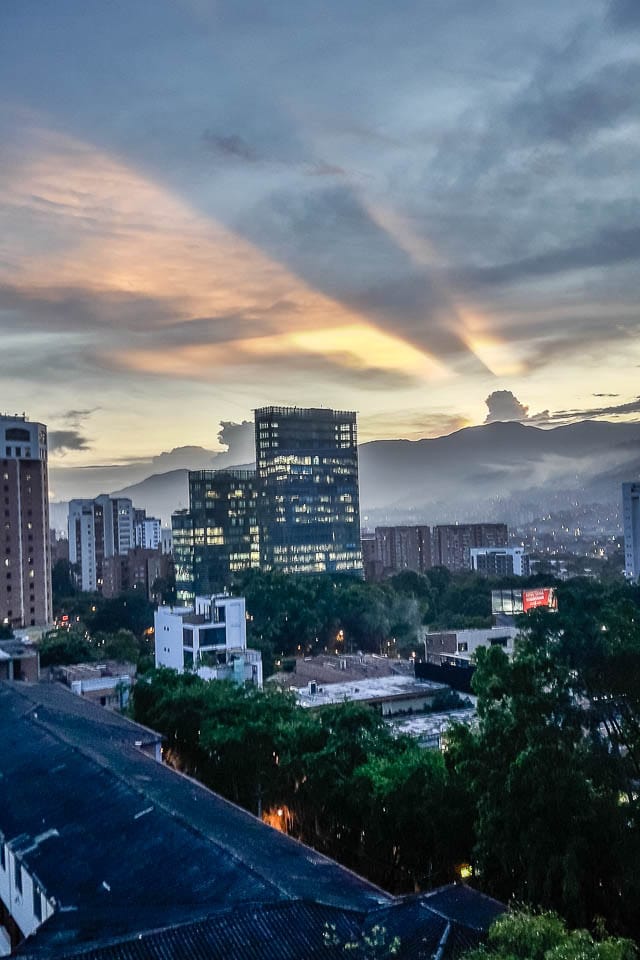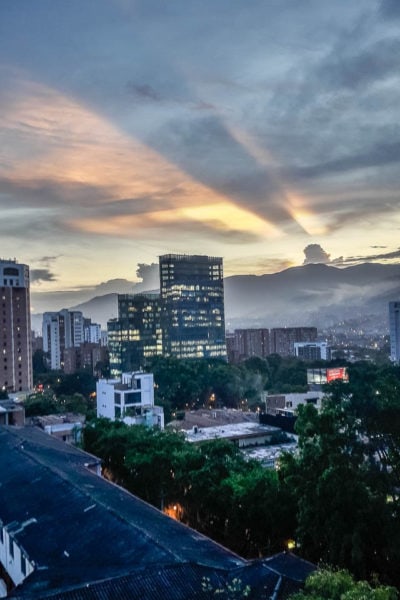 We've been going out occasionally to explore Envigado. Or doing fun things like a day at the couples spa, going out to eat, or visiting one of the many nearby malls.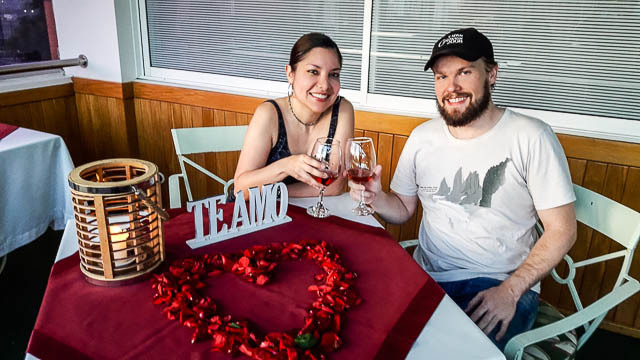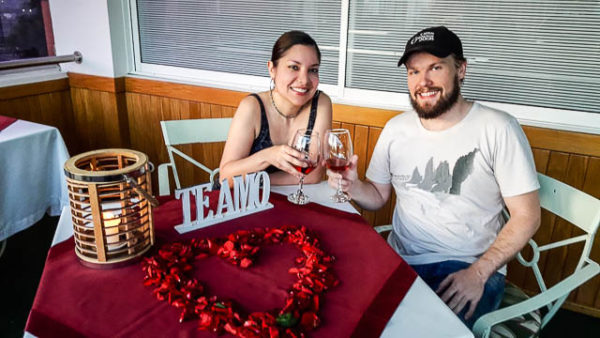 Christmas Season
Medellin is really big on the Christmas lights and decorations, going overboard with millions of lights all over the city. There is a crew of some 200 people that work year round preparing for Christmas, and the lights have already gone up.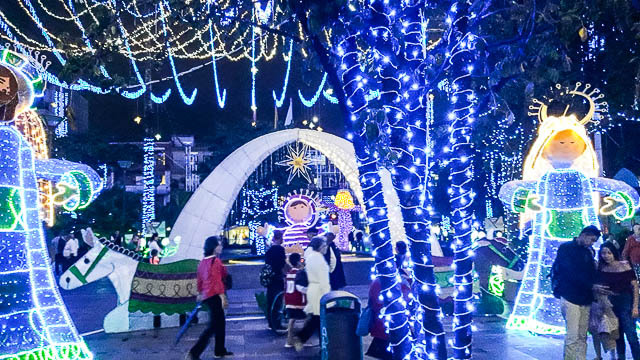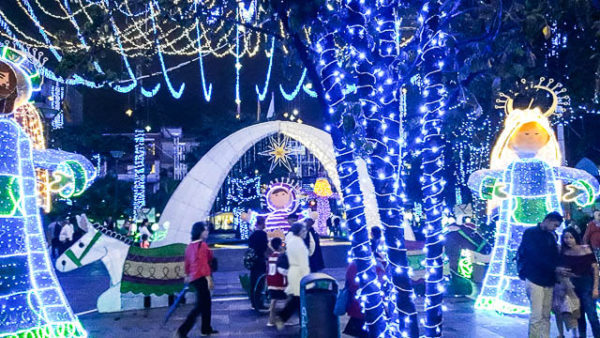 Theses photos don't really do it justice, but it is a sight to behold.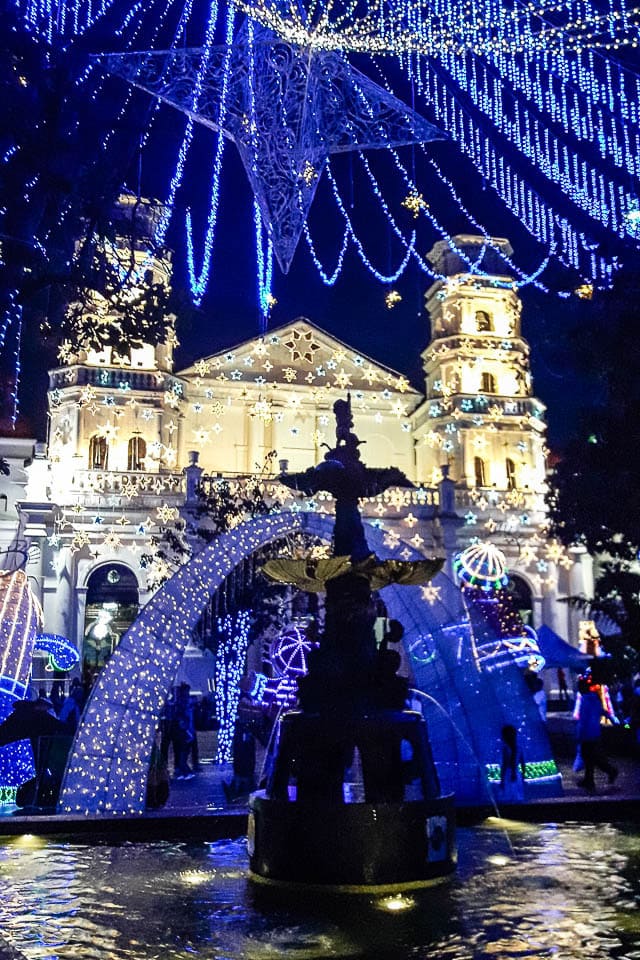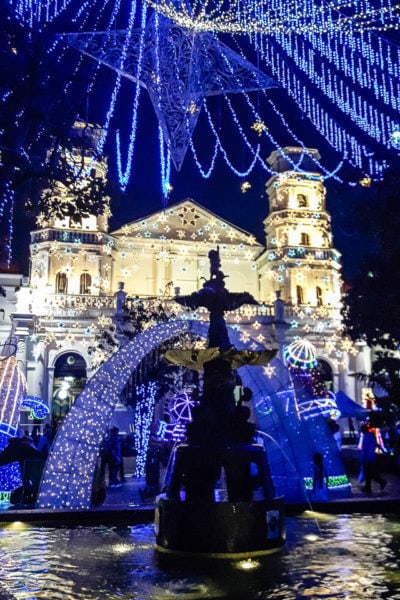 Challenges
Dental Work
After being on the road and traveling constantly for about a year and a half, I have had some neglected dental work that I needed to take care of… Now that I'm back in Medellin, I can finally start to get some of it done, thankfully at a price that is a fraction of what they charge in the USA.
Namely I needed to remove an old crown (one that cost like $1,200 about six years ago) in order to get a root canal, and then get a crown on another tooth. So two crowns, and one root canal, which comes to about $1,125 in total… Which is basically what one crown would cost in the States.
Most Popular New Article of the Month
2018 Best Gifts for Adventure Lovers
My annual gift guide has proven to be the most popular article of the month. It consists of things that I personally use and love along with a couple of wishlist items that I have.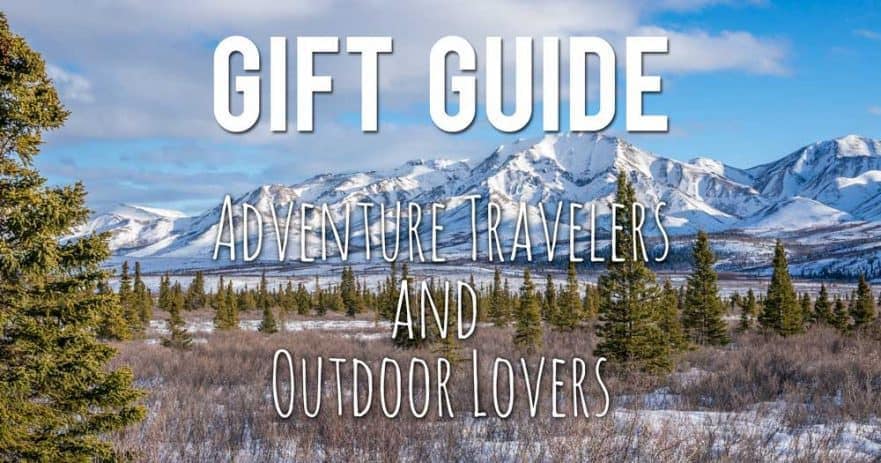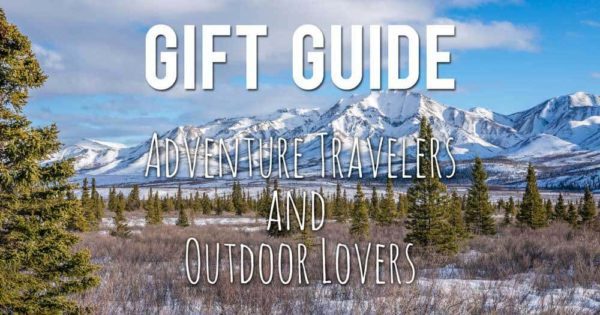 Other New Articles
Most Popular Instagram Photo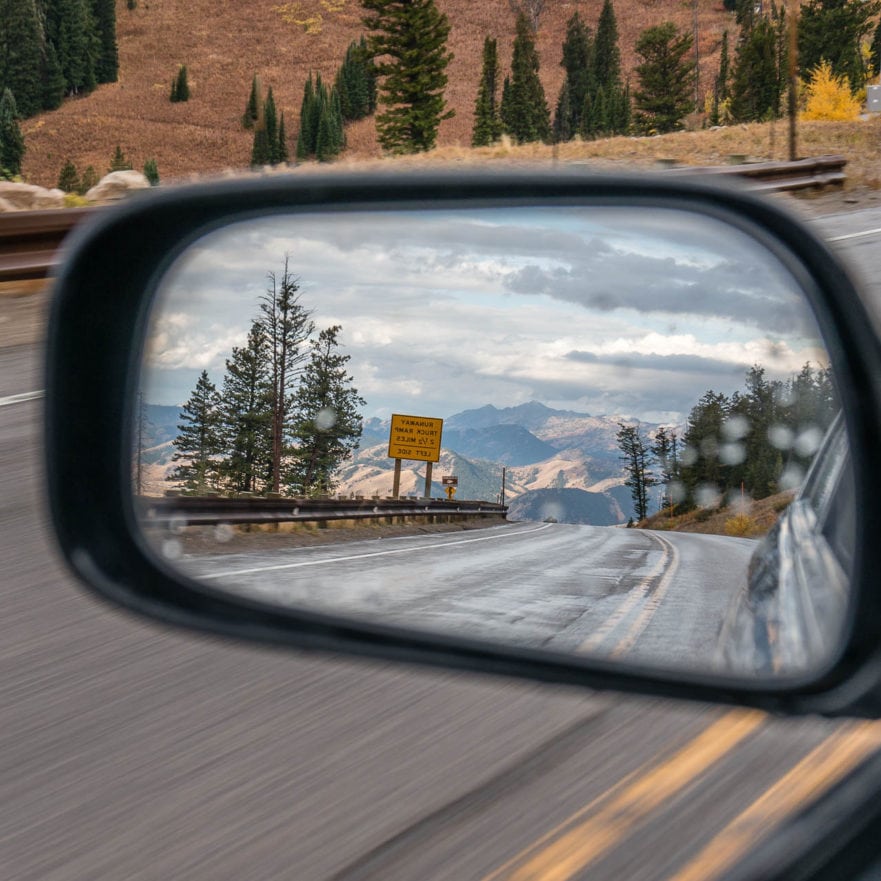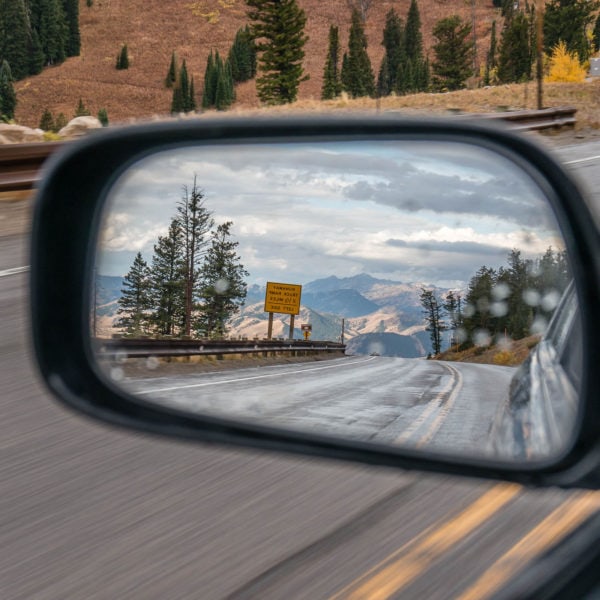 This shot of the sideview mirror as we crested over a mountain pass outside of Yellowstone National Park (heading toward Idaho) was far and away my most popular photo of the month, receiving at least twice as many likes as any other shot.
Be sure to follow me on Instagram for more photos of my adventures.
What I Watched
We went and saw the Freddie Mercury biopic at Medellin's newest theater, which was pretty great. Big leather chairs, side tables, balcony seats, and best of all it was just $2.50 for tickets for the two of us and another $5 for popcorn and a drink!
The movie itself was pretty awesome, full of Queen's music and a rock concert atmosphere throughout. They did take some artistic liberties with the story, but otherwise it was an enjoyable movie. I'd recommend it!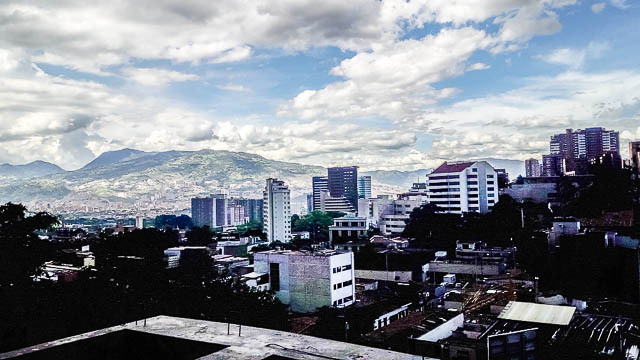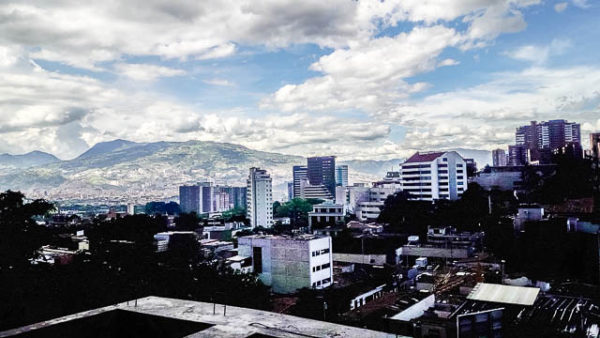 The documentary series Dogs on Netflix was pretty awesome. It consists of six different stories about the relationship between humans and dogs across a wide range of situations.
My two favorites were the dog rescue mission in Syria and the dog foster homing in NYC. It reminded me of the old days when Andrea and I were regularly serving as a foster home for both dogs and cats, taking care of them until they could find their new permanent home.
It would be awesome to see them continue to release new episodes, but either way, the six current episodes are worth watching.
November 2018 Income Report
I know many of you are just curious about how much I'm making and how I do it, but first, here's a quick rundown of my story:
I used to be a desk jockey working in Washington DC but then lost my job when my boss retired, so I set out to travel the USA and live in my truck. I started this blog to simply hold myself accountable with my travel dreams. I had NO idea what I was doing at the beginning and had no intention of turning this into a business.
And yet, here I am. I now run a pretty awesome online business and basically have found my passion in life.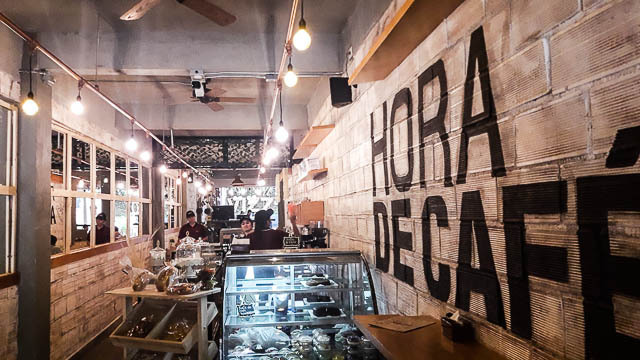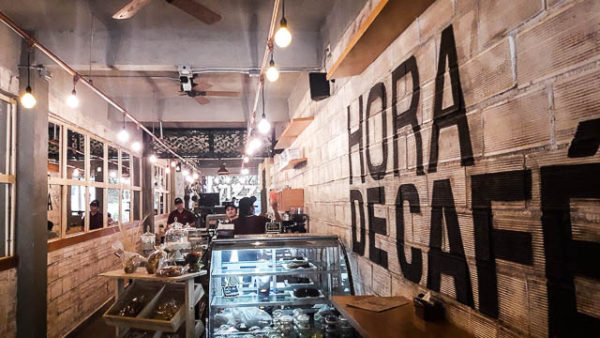 A lot of you have wanted to start your own blogs after seeing the success that I've had, and I highly recommend it. If I hadn't taken a shot with D2D, I would most definitely have returned to a similar sort of desk job and be stuck doing work I didn't really enjoy very much.
First of all, fair warning – blogging (or any online business for that matter) isn't easy in any way or for the faint of heart. It is definitely not something you should immediately quit your day job for. Making a living with a blog is a long slow road, but it is also incredibly rewarding.
Take a look at my free blog setup tutorial: you'll have your own blog set up in just 10-15 minutes, and will receive some pretty sweet discounts since you're a D2D reader when you use my exclusive link.
Have you taken my free blogging course yet?
Even if you are just thinking about starting a blog or want to figure out how to get more traffic to the one you already have, this will be useful for you.
Basically, if you want to learn the foundational elements of how I went from a desk jockey drop out to a dirtbag living in his truck to a now "successful" blogger earning enough to travel all over the place – you'll want to check this out:
Onto this month's income report breakdown…
TOTAL = $3,611.01
GOAL = $3,750 per month
96% of goal covered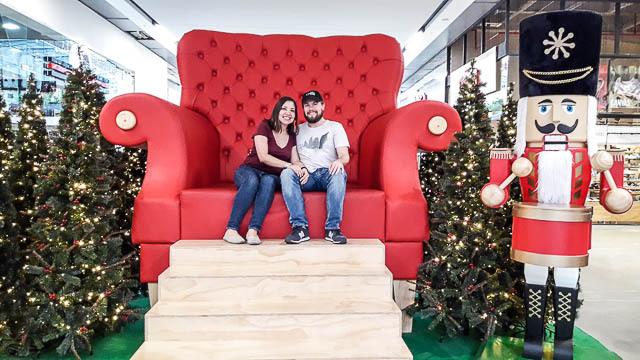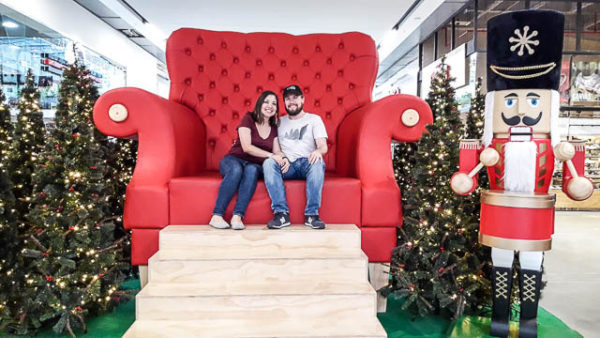 This is the closest I've ever come to reaching my new income goal from the site (equivalent to $45k per year) and I was almost within striking distance. Undoubtedly, that is due to increased earnings related to the holiday season, and does not represent a new normal.
I'm hopeful that December will finish out the year with a bang, but fully expect earnings to take a dip in the beginning of 2019, particularly Mediavine, which is my main source of income related to the blog.
The above figures do not include income from freelance writing which is another significant source of income and my primary side hustle.
Share This
Please take a moment to share this on Facebook, Twitter, or Pinterest. Thanks!
That's all I got for you this month. Are you following along on Instagram or Facebook? Be sure to do so, if you want to get the latest. As always questions, comments, and feedback are extremely welcome.
The following two tabs change content below.