This article may contain
affiliate links
. If you make a purchase through these links, I will earn a commission at no extra cost to you. Thanks!
There's always a lot of debate out there about what the best travel credit card is and while there might be some different answers depending on what type of traveler you are, I always fall back on the Chase Sapphire Preferred as being my top pick and recommendation because of all the amazing Chase Sapphire Preferred benefits you get.
There are many reasons why, which is what we will get into here, but the bottom line is that this credit card offers the most bang for the buck and is the most accessible and most versatile travel card for virtually any type of traveler.
Some people refer to it as a beginner's travel hacking credit card, but I don't think that is entirely accurate. It is an excellent choice for beginners but it is also a card that I keep around and it is my primary credit card for most purchases no matter where I am in the world. Let's get into the reasons why I think the Chase Sapphire Preferred is the best travel credit card.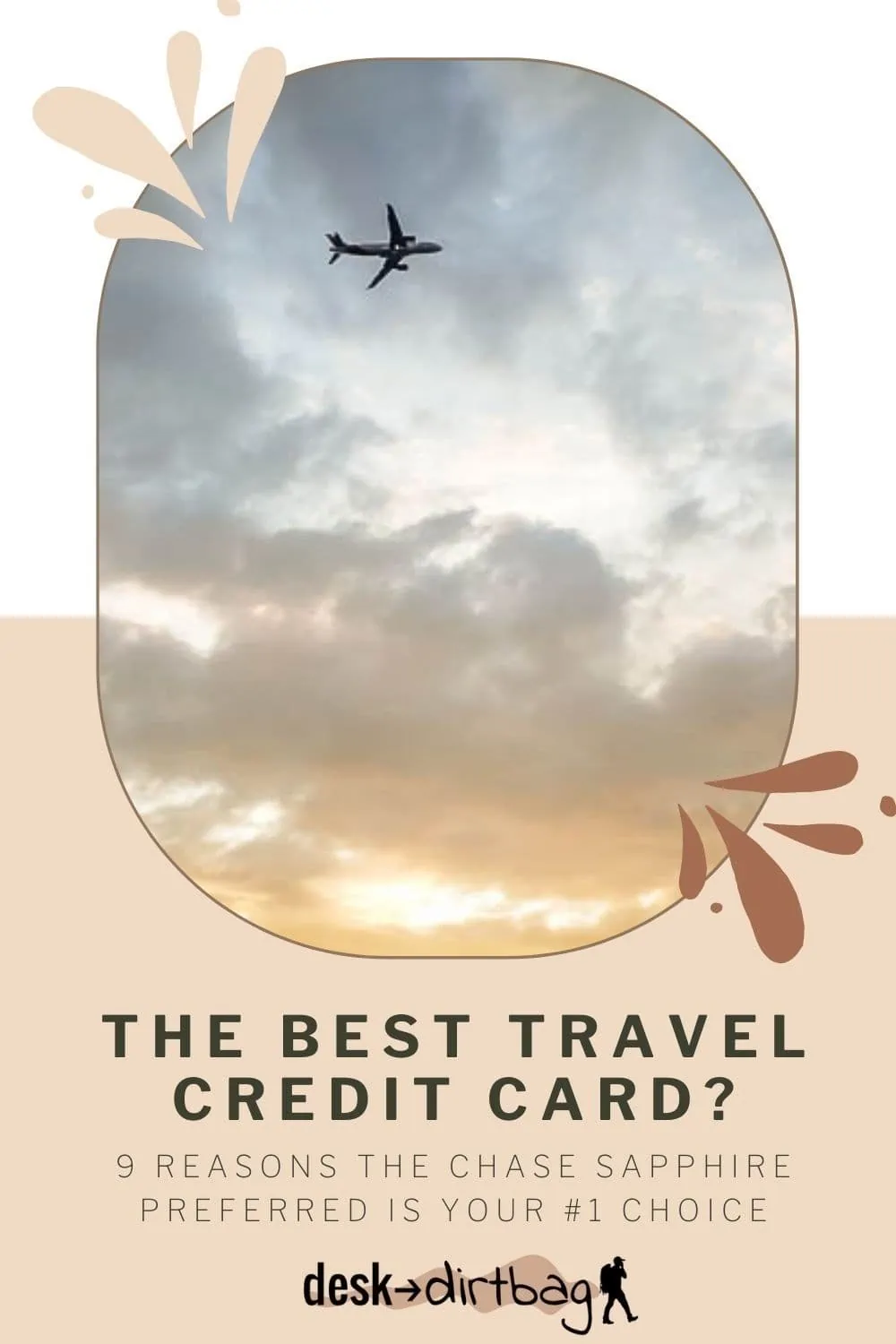 Table of Contents
Generous Chase Sapphire Preferred Sign Up Bonus
This is the big reason why you should sign up for the Chase Sapphire Preferred (CSP) in the first place. The signup bonus is typically 60,000 points for meeting the minimum spend requirement within three months of account opening, which is a cashback dollar equivalent of $600 or $750 in travel bookings when using the Chase travel portal (1.25 cents per point).
For a limited time, they have increased the offer to 80,000 points which means an equivalent to $1,000 in travel bookings (whether flights, hotels, etc). You can get even more value out of your Chase points, but we will get into that later. SIGN UP NOW
To receive the signup bonus, you will need to spend $4,000 in three months, which can be a steep proposition for some people, so you have to take advantage of the offer when you know you have large upcoming purchases (whether that is buying a new computer, paying taxes, car repairs, home renovation, existing travel plans, etc).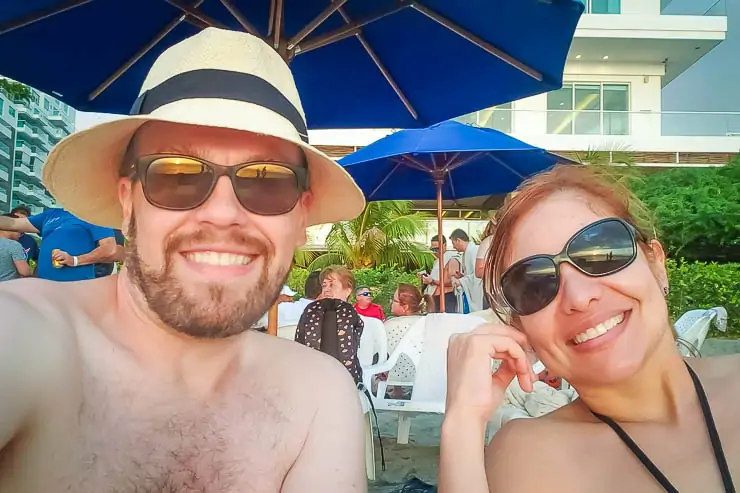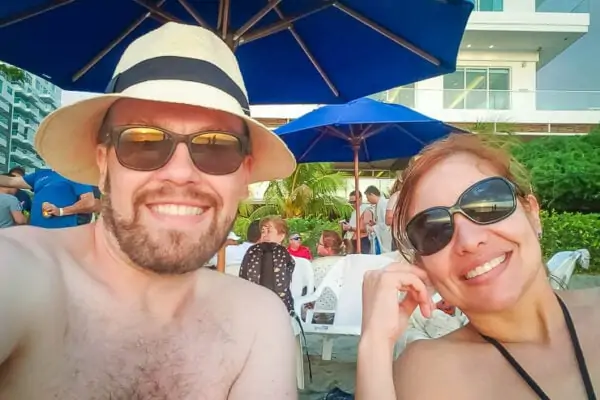 This sign-up bonus is larger than the Chase Sapphire Reserve, a premium travel card prized by many travel hackers.
Just meeting the signup bonus means you will save at least $1,000 on a future trip, if not more, so it is worth putting a little planning into and is very much worth the effort ensuring that you meet the minimum spend requirement on this valuable offer.
Read More: How to Start Travel Hacking
Reasonable Annual Fee of $95
All of the best travel hacking credit cards will have an annual fee associated with them. Some of the more high-end credit cards have fees over $500 per year, which can be hard to justify for many users who doubt whether they can truly maximize their returns and get that value back out of the card. The Chase Sapphire Preferred is a much more palatable $95 per year (the equivalent of just $7.91 per month).
Even if you don't count the generous signup bonus offer, it is still very easy to get $95 worth of value from this credit card each year, especially when you consider one of the newer perks of the card that we will get into a little later.
Solid Bonus Categories for Spending
You will earn Chase Ultimate Rewards Points with every purchase you make, which means that $1 spent equals 1 point in your account, but several bonus categories will multiply your benefits even more for each dollar spent.
The big categories with the Chase Sapphire Preferred card, for me, are travel spending (5x points when using the Chase Travel portal, or 2x points on all other travel purchases), and dining out spending (3x points per dollar).
The dining category includes things like sit-down restaurants, of course, but also fast food, coffee shops, and similar establishments. Bear in mind that it applies to overseas destinations too when using your credit card, and like any good travel credit card, there are no foreign transaction fees while abroad.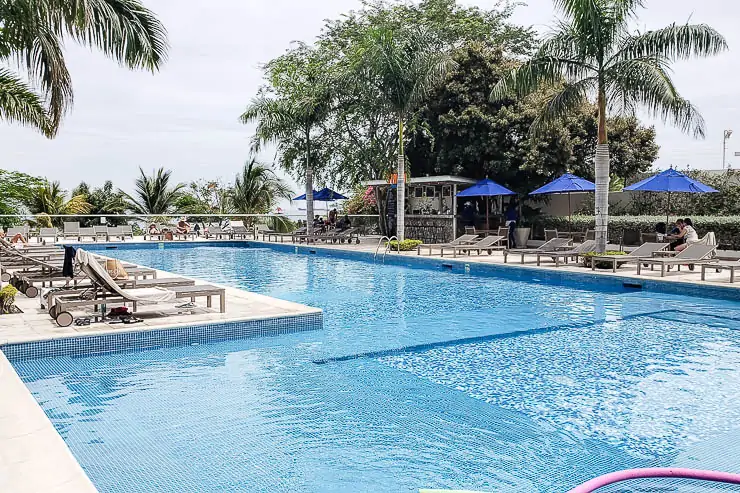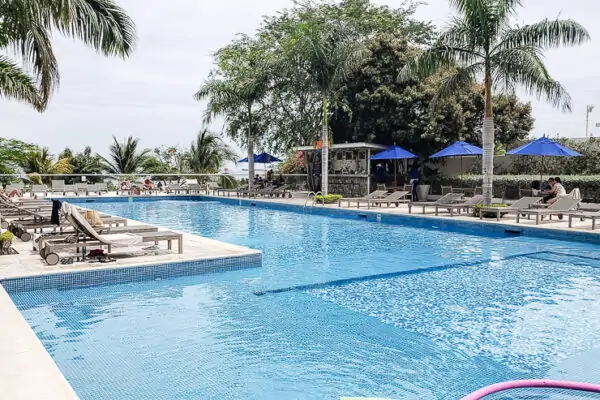 Other bonus categories with the Chase Sapphire Preferred include 3x points on online grocery stores (excluding Target, Walmart, and wholesale clubs), 3x Ultimate Rewards points on select streaming services, and 2x Ultimate Rewards points on all other travel purchases.
You should always try to find a travel credit card with categories that match your existing spending patterns. For me, dining out and traveling are the ideal places to get bonus points. You'd be surprised at fast they can add up just from restaurant purchases.
I will mention that it is always best to use the Chase Travel Portal for travel reservations so you can get the generous 5x points, but you won't always find all the truly available travel options. The platform uses Orbitz as a backbone, but there are many budget airlines or locations that don't appear there and I sometimes need to use other booking portals like Momondo or Kayak. Unfortunately, those types of travel purchases only earn 2x points.
10% Anniversary Bonus Points
Every year you will also receive a bonus of 10% of your annual spending in terms of points. It is a nice little boost at the end of the year and probably an incentive to renew the card. For example, if you spend $10,000 throughout the entire year on your credit card, you will receive a bonus of 1,000 points at the end of your membership year.
Again, this anniversary bonus isn't huge, but it is a nice bit of icing on the cake that reduces the impact of the annual fee. Of course, if you're a big spender, you can get an even better anniversary bonus that might drastically reduce the actual fee for you.
Chase Sapphire Preferred Transferrable Points
Chase Ultimate Rewards Points are pretty valuable by themselves. As mentioned earlier, you get a 25% bonus on your points (1.25 cents per point) when using the Chase Travel Portal, meaning that 80,000 points would be the equivalent to $1,000 when utilizing the portal. As a side note, the Chase Sapphire Reserve has a 50% bonus (1.5 cents per point), meaning those same 80,000 points would be worth $1,200.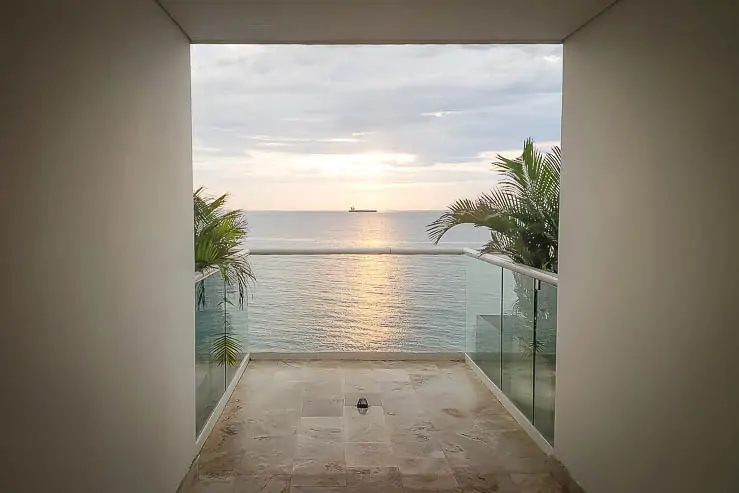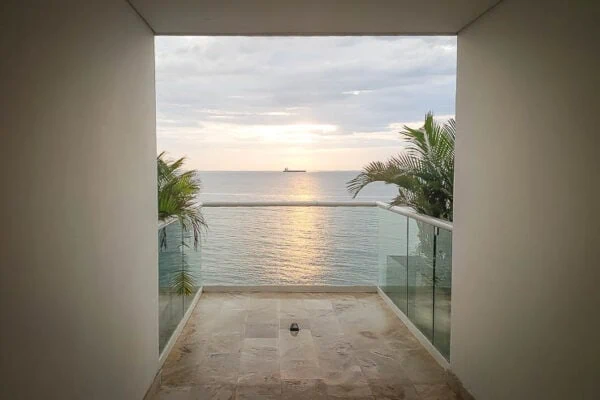 BUT, what is particularly cool about the Chase Ultimate Rewards Points is that they can be transferred 1:1 to their travel partners which include various airlines and hotel chains. Transferring to outside partners is where you can get the most bang for your buck and receive far more than 1.25 or 1.5 cents per point. Indeed, it would be quite easy to get double that if you use them for first-class or business class flights or in luxury hotels or resort properties around the world.
This all sounds far-fetched to someone who has never done it before, but it is very real, very valuable, and very cool. It also isn't nearly as complicated as you may think it is.
You can see the full list of travel partners where you can transfer points, but the big ones are the likes of United Airlines, JetBlue, Southwest, Emirates, and British Airways in the world of airlines, and Hyatt, IHG, and Marriott in the world of hotels.
As an example, it was thanks to Marriott Bonvoy points that we got free stays at the Santa Marta Playa Dormida Resort for five nights or staying in Manhattan for five nights.
Important: Sign up for the Marriott Bonvoy loyalty program and be sure to get a Marriott Bonvoy Credit Card to get your first free nights and unlock additional rewards, including welcome gifts, room upgrades, extra points, faster WIFI, and other benefits. Read: How to Stay in Luxury Hotels for Free.
Remember, all airlines belong to an alliance, so you can use those same United Airlines points to book flights to destinations that United doesn't fly to themselves directly. There are occasional points transfer bonuses too, where you can get even more distance out of your miles.
Family of No-Fee Credit Cards
The Chase Sapphire Preferred card itself is valuable but you can maximize your point earning potential by signing up for one or more of Chase's family of Ultimate Rewards cards, none of which require an annual fee. Those cards without the Sapphire Preferred are much less valuable, it is only with the addition of a premium card like the Sapphire Preferred that cardholders can get the true value of their points.
The main cards for personal use are the Chase Freedom Flex and the Chase Freedom Unlimited. The Freedom Flex offers 5x points per dollar on rotating quarterly categories from things like gas stations, grocery stores, Amazon.com, and others.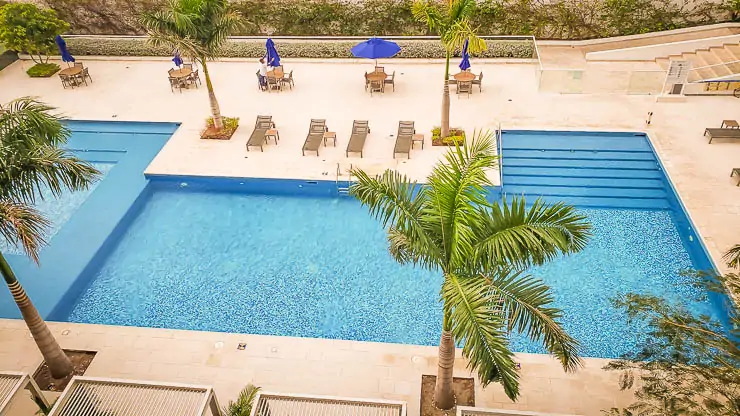 While Freedom Unlimited offers 1.5x points per dollar on any purchase irrespective of category. These cards are great to keep in your wallet if you want to maximize every dollar you spend. Use the Chase Sapphire Preferred for dining and travel, the Freedom Flex for any purchase within that quarterly category, and the Freedom Unlimited for anything else.
If you can utilize business credit cards, you could also sign up for the no annual fee Chase Business Unlimited and Chase Business Cash cards which also have generous signup bonuses (stagger your cards out over time). You can qualify for a business card if you have any sort of side hustle… You don't need to be a business owner.
Pro Tip: Signup for the Freedom Flex and Unlimited after signing up for the Chase Sapphire Preferred.
Primary Rental Car Coverage
If you use the Chase Sapphire Preferred card to pay in full for your car rental, you can decline the rental company's collision insurance. The CSP provides primary coverage and reimbursement up to the full cost of the rental vehicle in the event of theft or damage. This coverage is incredibly valuable and can save you substantial money (and peace of mind) if you have any upcoming travels that require a car rental.
Be sure to read the Chase Sapphire Preferred Guide to Benefits for the full details, but this coverage should cover you in most standard car rental circumstances. It is nice to not have to pay the additional $15-30 per day for CDW coverage with the car rental company. Remember to place the entire rental charge on this card, have the rental in your name, and decline the car company's CDW coverage.
Having primary rental car coverage with your credit card will save you hundreds of dollars on car rentals or even thousands if things go wrong!
Travel Insurance Protection
Plenty can go wrong during a trip, believe me, I know. But one underappreciated and underutilized benefit of a premium travel credit card like the Chase Sapphire Preferred is having extra coverage in the event of trip delays, cancellations, or lost baggage. It doesn't happen often, but when it does, it is nice to have that safety net.
Trip cancellation coverage will cover you up to $5,000 per trip if you must cancel travel plans due to events out of your control like illness, injury, severe weather, etc.
Trip delay protection with the card includes benefits up to $500 per ticket if you have delays greater than 12 hours and need to purchase things like food, hotel stays, toiletries, etc.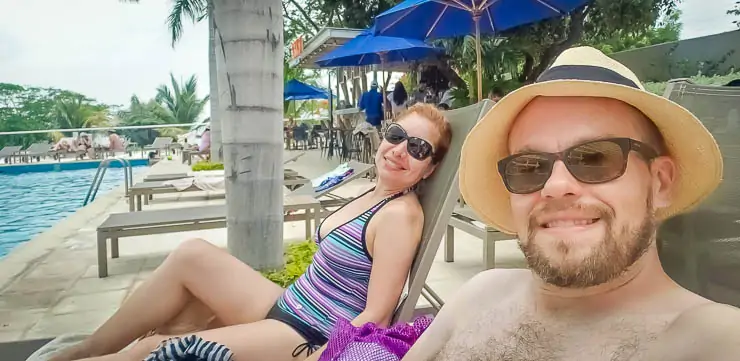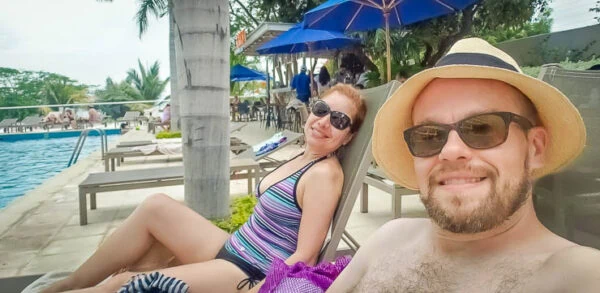 There is also coverage for baggage delay or lost baggage that will help you replace things you need during your trip, and can even cover damaged luggage.
There are even pay-per-use services such as roadside assistance and travel/emergency assistance on a trip, all of which can help make your world a lot easier if things go wrong.
Of course, if you're traveling abroad, it is also very important to purchase additional travel medical coverage through the likes of World Nomads or SafetyWing. This is different from travel protection in that it covers you in the event of a medical emergency overseas and might require hospital, medical care, or even surgery. Don't forget this!
Read More: What to Look for with International Travel Insurance
$50 Annual Hotel Credit
Finally, one of the newest perks to be added to the Chase Sapphire Preferred is a generous $50 annual hotel credit on purchases made through the Chase Travel Portal. It is quite generous because you can cover more than half the price of the annual fee just with one hotel reservation.
All you need to do is enter the Chase Travel Portal, search for a hotel, and to decline to use your points while booking which will send the charge to your Chase Sapphire Credit Card. The $50 hotel credit will post typically within a few days or checkout (if it is a short-term reservation) or within a billing statement if the reservation is more long-term.
This $50 hotel credit will apply whether the hotel night costs $50 exactly or $500, either way, the statement credit will post if you reserve through the portal.
Final Thoughts
Again, the Chase Sapphire Preferred is one of the best travel credit cards out there, for sure! It is a versatile card that can be taken advantage of by most people whether you are traveling once a month or just once a year.
I'd say that unless you are a frequent flier then this card is superior to the Chase Sapphire Reserve with its steep $550 annual fee (that one does have a nice airport lounge perk). The CSP card is a workhorse travel credit card that will easily pay for itself over and over with a little effort.
I hope I've adequately shown why I always keep this card in my wallet. It has saved me thousands of dollars in free vacations, rental coverage protection, and even fees and commissions since I can rely on this card for virtually all my spending while traveling overseas.
Of course, you've also got fraud protection and other benefits associated with a Visa card that you're probably already aware of.
Sign Up Now for the Chase Sapphire Preferred Now
Share This
Did you enjoy this article about the Chase Sapphire Preferred Credit Card? Take a second to share it on Facebook, Twitter, or Pinterest. Thanks!
Read Next: Best Travel Credit Cards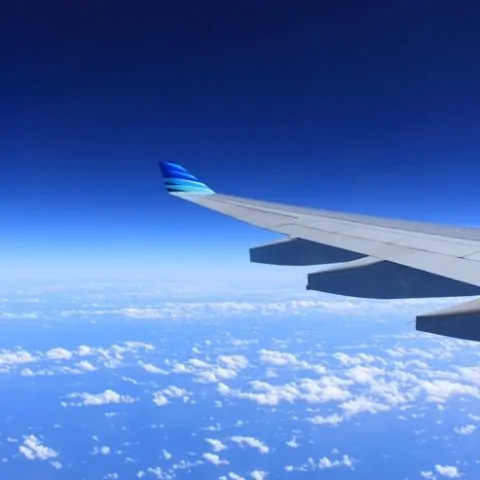 Get Started Travel Hacking
Travel hacking is quite simply the best way to reduce your travel expenses, travel on a budget, or even just to take a free vacation every year.
Tools
Travel Hacking Credit Cards
Stay Organized
Learn More About Travel Hacking
Instructions
You should already have a good handle on the fundamentals of personal finance, including not carrying a balance on any consumer debt before you get started. Free travel via travel hacking ONLY makes sense if you aren't paying high interest to get it! Review my article about conquering debt if you need it.
Identify your travel goals and timeline, including whether you are targeting free flights or free hotel stays to start with, what airline network best services either your local airport or your dream vacation.
Find the best credit cards for travel hacking that will help you meet your goals. I love the Barclay AAdvantage, Chase Sapphire, and Chase Marriott Rewards cards.
Apply for your new credit card before any big expenses (existing travel, electronics, auto repairs, taxes, etc) and put all of your recurring bills or other expenses onto the new card. Read more about credit card minimum spend tricks.
Put a note on your calendar 11 months from now about the upcoming annual fee, this will ensure that you can call to either cancel or downgrade the card before the fee hits if you want. I use Google Calendar for this.
Sign up for Mint.com (free) to track your spending on this new credit card to ensure that you meet the minimum spend. Mint is also a great way to help manage your personal finances in general.
Join Award Wallet to keep track of your points and miles across all loyalty programs to ensure that you don't forget about them and accidentally let them expire.
Keep maximizing your point earnings by joining airline dining programs, using the airline shopping portals, and double-dipping on points by buying gift cards for upcoming purchases.
Enjoy your travel hacking lifestyle and the ensuing free vacations! WARNING: it will make you NEVER want to pay full price again in the future.
Notes
I hope this helped you get started travel hacking! I know it can be confusing when you are just getting started, which is why I started writing so extensively about it!
If you have any questions about travel hacking, budget travel, or anything else shoot me an email at ryan@desktodirtbag.com.
(I love getting questions! That is how I get ideas for my blog posts and what to write about!)
Recommended Products
As an Amazon Associate and member of other affiliate programs, I earn from qualifying purchases.
The following two tabs change content below.