This article may contain
affiliate links
. If you make a purchase through these links, I will earn a commission at no extra cost to you. Thanks!
When you've been traveling as long as I have, you're bound to hit some bumps in the road and have some bad experiences. If you use the Airbnb website to book vacation rentals, as I do, then you're also bound to have some Airbnb horror stories or at least some not so great experiences.
Although I've used Airbnb extensively as both a traveler and as a host, I've never really had any truly terrible experiences, at least until recently, and even that experience wasn't so bad at the moment, but was more shocking for what happened long after we checked out and put the experience behind us.
First, let me clarify, I love using Airbnb, despite the occasional frustrations or bumps in the road, as I think it offers a great value for the money and allows one to travel in a way that is not only more comfortable than hotels, but also in a way that often allows you to connect with great locals or explore interesting neighborhoods that you might not otherwise experience.
Second, I know that hosts are not (usually) big businesses but just regular people looking to make a little extra money on the side. Therefore, I don't expect any Airbnb rental to be perfect, and I've generally got quite a bit of leniency when it comes to overall cleanliness (I mean, I've lived in a truck for months on end), hiccups with check-in or check-out, etc, particularly when the property is on the budget end (which is where I usually stay, although my expectations obviously increase as the price does).
I've had my own fair share of hiccups as I got started as an Airbnb host (like guests getting locked out, a bed breaking due to being put together incorrectly from the guy I bought it from) or one or two guests who weren't exactly ideal (the guy blasting music all day long or the guy who used all the bathroom hand soap to bath himself in the shower).
As a guest, I don't expect perfection and I am easy to forgive problems so long as the host is sympathetic, understanding, or at least tries to be helpful.
As a traveler, challenges are bound to pop up, and usually it's no big deal.
But as a travel blogger, I frequently recommend Airbnb to my readers, so I wouldn't feel right about not sharing my experiences when things do go wrong.
My Worst Airbnb Experience
Andrea and I rented a retrofitted shipping container situated high on the hillside above Ushuaia, Argentina — the End of the World, which also marked the end of our long drive south from Seattle.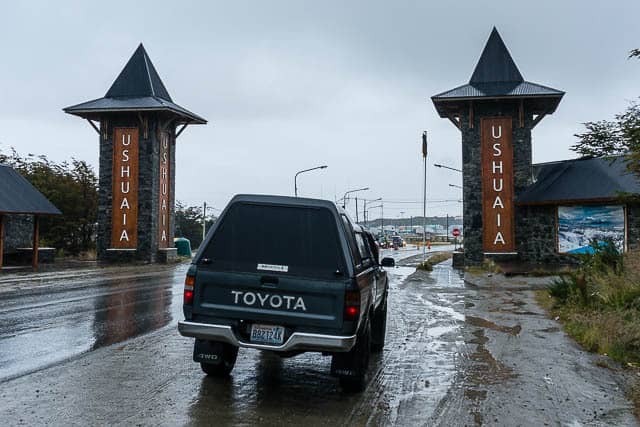 It was a last minute booking, but they were able to accommodate us, and we weren't looking for anything spectacular, just a decent place to relax and celebrate the end of the continent and the long journey to get here.
When we went to check-in, we were informed that the other guests still hadn't checked out and that they had left for the day, perhaps on a hike, because of the flexible checkout. We were invited into their main home (beside the shipping container) where we enjoyed the warm furnace and internet as we waited.
One hour turned into two, which turned into almost three. At this point we decided to head to the grocery store and grab a few things for our stay.
Upon returning the guests still hadn't returned but the young daughter said she could slip in the back door, move their belongings and clean the room so we could check in.
After another hour of cleaning, we were finally able to check into our room, more than four hours after first arriving, still without so much as a chance to make lunch. It was then that we were informed that the prior guests had actually checked out early that morning, but didn't say goodbye, so she thought the still had their belongings inside.
Oops!
So we just waited around for four hours for nothing.
The kitchen was moderately clean, although there were things like half eaten empanadas stashed in the microwave, and some food in the mini fridge, so it was only given a superficial cleaning (which was obvious given the amount of time she spent cleaning the room, bathroom, and kitchen).
Our first night was fine, then the second day the young girl came to inform us that she had to go to college the next morning, and so we had to check out early at 9am so she would have time to clean the room before leaving for class so it would be ready for the next guests.
This hardly seemed fair given the late check-in, and now we were being asked to check-out early. They (it is her family's house, and we communicated with the dad via WhatsApp who was away on vacation) offered us the chance to extend our stay and move into another room they rent on Airbnb located in the main house, and we agreed to do so because we are flexible and don't like to cause problems or whatever.
Plus there weren't too many places available at the last minute on Airbnb and we would avoid the hassle of another (sometimes complicated) Airbnb check-in and moving our stuff.
There were other problems in the main house, like the cockroaches in the kitchen — the first we've seen since Ecuador or Colombia, for sure, and not at all common in these cold parts of the world — or the fact that it supposedly included breakfast but we were only given breakfast on the first day of a three day stay.
Again, we said nothing, just cooked our own breakfast, since the included breakfast was basically just bread with jam and coffee, nothing special. We knew the young girl was busy with her new college schedule, and was barely around for the next few days. I even fed the house cat at like 10pm because it kept crying and crying and hadn't eaten all day because she was gone.
The experience wasn't crazy terrible, but the whole thing was a bit off putting and we felt like we were being taken advantage of but we are both pretty easy going when it comes to standards for cheap accommodation and would rather avoid confrontation.
After five nights of a disappointing stay and a weird vibe, we were eager to leave. We had booked another Airbnb across town which was amazing and where we stayed for a week and a half without any issues whatsoever.
But it was only after we left the property that things took a truly bad turn…
The Aftermath
I was disappointed with my stay. But I refrained from writing a review because it was mostly negative and I didn't want to hurt their overall evaluation, so I just put the experience behind me and enjoyed the awesome new place.
That was a mistake.
The owner (the father of the young girl in charge, and who was not present during our stay) left a pretty scathing public opinion of us, saying we were the types of people who were only interested in money, taking advantage of people, and who think that everything is a commercial exchange without considering the needs of others and basically attacking our character and us personally while discouraging other hosts from hosting us.
It was a bit surreal and extremely frustrating to read that.
Not only had we never met him and only communicated by chat like twice during our stay, but the only issue that had been of discussion between us was the late check-in and early check-out. Both of which we complied with what was asked of us, we made no problems with the first one, and quickly conceded to the second.
I left with the impression that both parties were perhaps not happy, but things were at least satisfactory.
Particular since after all of the initial problems, they had invited us to extend our stay in a room in their main house, so I'm confused about how we could have been such terrible guests. This was, I should mention, outside the Airbnb system at this point, which was my second big mistake.
The negative opinion really ticked me off, particularly with the personal attacks and seemingly baseless allegations. The only thing I can imagine is that he was expecting me to write a negative review and therefore did so as well, but I held off on writing the review since I chalked it up to "just one of those things".
So, not only did we get shorted on the rental as paying guests, but now I had a permanent negative opinion on my Airbnb record.
I had no means of recourse now in terms of writing an opinion, so I decided to request payment for the lack of cleanliness, aka the cleaning fee of $12, and for the time they took from our previously agreed upon rental (calculated as a percentage of the total price) for $10, for a modest total of $21.
To my surprise, he paid the request through the Airbnb resolution center…
…and then promptly submitted his own request for additional payment. He requested $20 for "the breakfast that we took during checkout" which he calculated at $10 per person.
We took no such thing from the property. We cooked our own breakfast on all but one of the days when she offered it to us.
He was just inventing things to get us to pay him back that money he paid me. Even so, the breakfast we were given on one of the three days where it was supposedly included could definitely not warrant the $10 per person for instant coffee, and a baguette with bread and jam.
When we were guests in the shipping container, with the half cleaned kitchen, we were told we had use of whatever food was on hand from previous guests (which included things like pasta, sauces, spices, a premade pizza crust, etc).
While I skipped on the half eaten empanadas in the microwave, we did use the rest of an opened pack of cheese and ham that was left in the fridge. But again, we were told we could use these items, and in any case, they could not possibly warrant a payment of $20.
I was dealing with an unreasonable and manipulative person who was simply trying to profit as much as possible off his guests, unfortunately.
I guess it should have also been a giant red flag from the beginning when the title of his Airbnb listing says he also takes payment with Bitcoin (the first time I've ever seen such a thing in all my travels and searches). Not only is that against the Airbnb terms of service (soliciting payment outside of the platform), but soliciting Bitcoin just screams of those types of people looking to get rich quick by speculation.
Airbnb Resolution Center
I denied his attempt to charge $20 for something he invented, but he did not accept that, so the dispute went to Airbnb's resolution center.
The mediator asked for further information from both parties and then took a decision based on the facts presented.
I'm relieve to say that Airbnb did decide with me and we didn't have to pay for something that the host fabricated out of thin air.
While the experience of all this was ridiculous, I was pleased that Airbnb seems to take a reasonable and responsive approach to these sorts of disputes and that the renter has some protection.
I don't blame Airbnb for this mess, they are just the middlemen, and unfortunately if you travel enough you're bound to run into some bad actors. That's true whether you use Airbnb or hotels and hostels.
What is disappointing is the Airbnb review system in general.
For one, if a guest arrives and cancels a reservation because of something wrong, that person cannot leave an opinion about that place. This eliminates the bulk of negative opinions about a place right away. Indeed, this property had positive reviews overall. Those problems must also be raised within 24 hours of check-in, in our case, we weren't sprung the early check-out until after that time period.
Second, users have a disincentive to leave honest but negative reviews of hosts. Vindictive hosts can leave unfounded negative reviews simply because a guest voices problems in person with the terms of the agreements (as we did) and can even invent claims and try to extort you after the fact (as we experienced).
Third, even with personal attacks that have no bearing on my stay as a guest, the review stands and Airbnb will not remove or alter the opinion which could hurt my chances of being accepted at another property.
What I've Learned From This
Always Communicate Through Airbnb
The Airbnb messaging system is okay for getting a reservation, but I've always preferred to move my communications over to WhatsApp once it has been confirmed. Don't do that. Keep communications with the platform so there is a record.
Don't Pay Outside of Airbnb
When I find a place I like, sometimes I will stay beyond the initial reservation and deal with the host directly. This is a win-win for both, but if a problem arises, the you are left out of luck. At the least, never do this if the stay has been iffy or you've gotten a bad vibe.
99% of the hosts are honest and good people.
Take Photographic Evidence
If anything at all is wrong, take a picture. I didn't do that with the lack of cleanliness in this place, because I had a lax attitude and didn't have any intention of causing problems for it. You should take photos of any issues, even small ones, just as a backup policy because things can still go south after check-in.
Likewise, take photographs (which include a timestamp in the file information) of your check-in and check-out which can offer proof of conditions as you found them and as you left them.
I had no evidence for any of these problems because I had no photos and because we communicated outside of Airbnb.
The Bottom Line
The bottom line is don't stay with Ed and Nair at their shipping containers in Ushuaia, Argentina. Hah, but no really, Airbnb, on the whole, is a great platform and I still prefer it to hotels when I am considering a longer stay somewhere… Although my travel hacking tactics to get a free vacation with flights and hotels looks even better now!
Although, if this had been my first ever experience with Airbnb, then I probably would have sworn off the platform and never used it again, but this has been the only overly negative experience I've had to date, and certainly the only time I've had interactions like this with an owner long after checking out of a property.
While I wish there were improvements in the system, I imagine I will continue to use Airbnb from time-to-time as I travel, despite these problems, because overall I enjoy the manner of travel offered by Airbnb which is simply unavailable in a hotel.
Sometimes you just have to roll with the punches and leave it up to karma to fix things in the end, when you run across people trying to pull one over on you.
Have you had any Airbnb horror stories occur while staying as a guest at an Airbnb property? Sound off in the comments below to help other travelers be more aware.
Read Next: How to Stay in Hotels for Free
Share This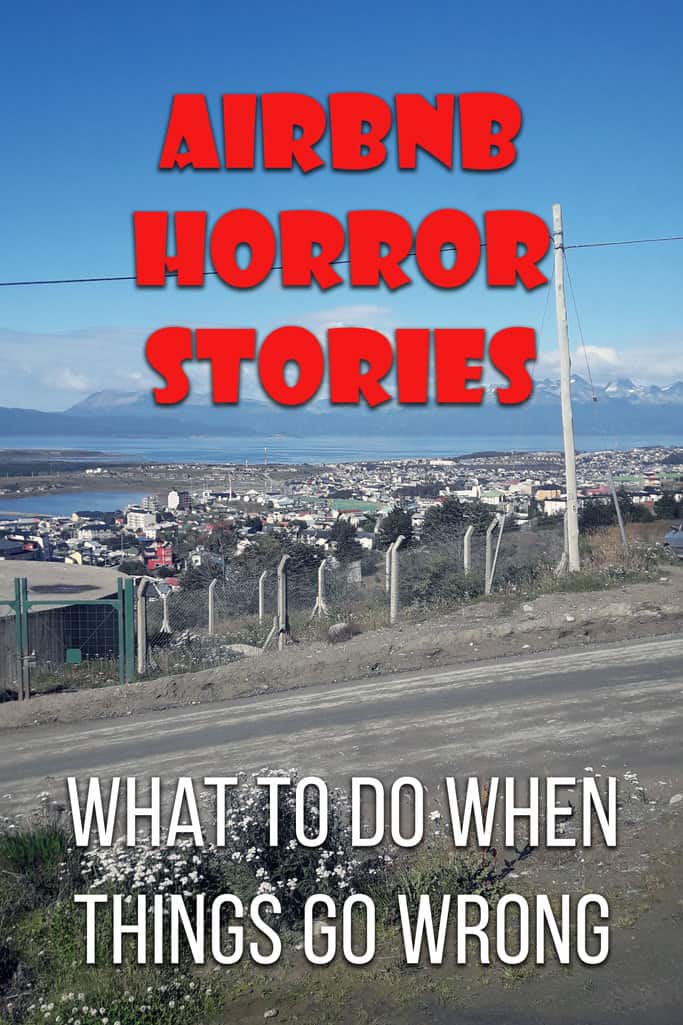 The following two tabs change content below.