This article may contain
affiliate links
. If you make a purchase through these links, I will earn a commission at no extra cost to you. Thanks!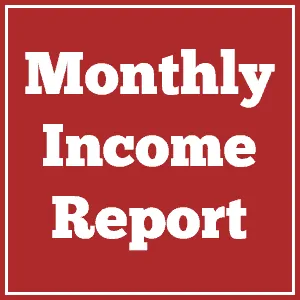 Time for another monthly recap and blogging income report. This is where I share what's new in the world of Desk to Dirtbag over the past month and offer a bit of transparency behind the the life of a travel blogger.
On to this month's report…
Highlights
Getting Back into the Work Routine
In terms of generating new content for the blog, December was terrible! Like zero new articles type of terrible, even if I was working on other aspects of the business ranging from research and updating content in Medellin or social media efforts.
But still…
January… New Year, renewed efforts, all that jazz. And while I was slow to get started, I finally was able to crank out some more great new material for the blog (more on that in a minute), and it feels nice to be moving things in the right direction here on Desk to Dirtbag.
Indeed, in terms of traffic, January was the busiest month EVER in the history of the site.
I also capped off the month being featured in Conde Nast Traveler about the value of a big solo trip after a big change like losing your job. So, that was pretty cool!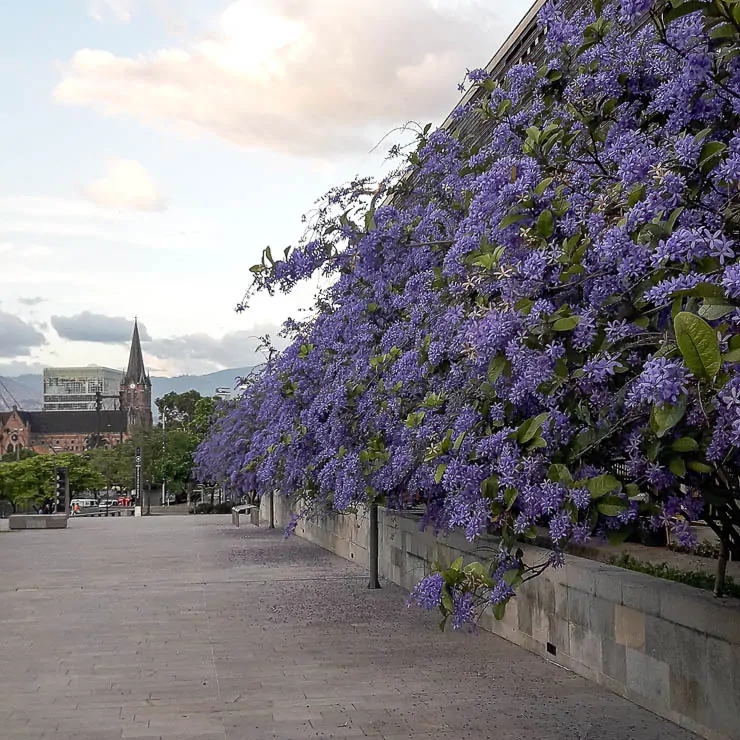 Meeting Some Travel Blogging Colleagues
Every time I've been in Medellin, I've always kind of stayed away from the whole gringo world, and just immersed myself in everything Colombia, but I've been here long enough, I speak fluent Spanish now — so why not expand my circle?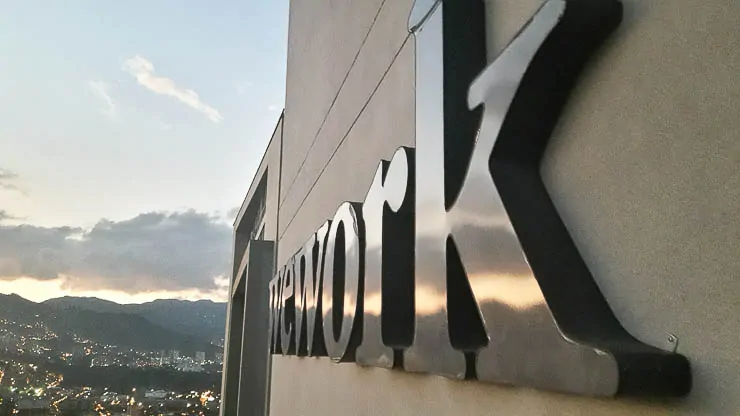 I've been trying to go to more general events here, whether it is just social events at one of the many coworking spaces here in Medellin or whatever.
One of the highlights this month though was meeting up in person briefly with some of the big names in the travel blogging world like Nomadic Matt, Wandering Earl, and Dave from GoBackpacking. We headed out to 20Mission, a cool cerveceria here in town. All of them were just traveling through Medellin at the same time so Matt organized a meetup.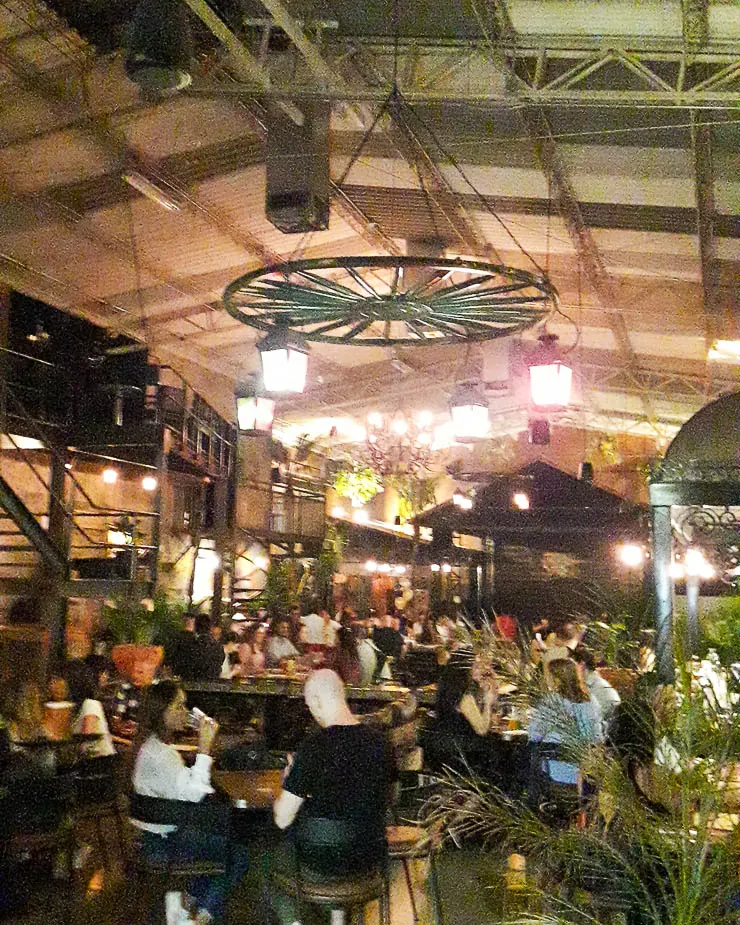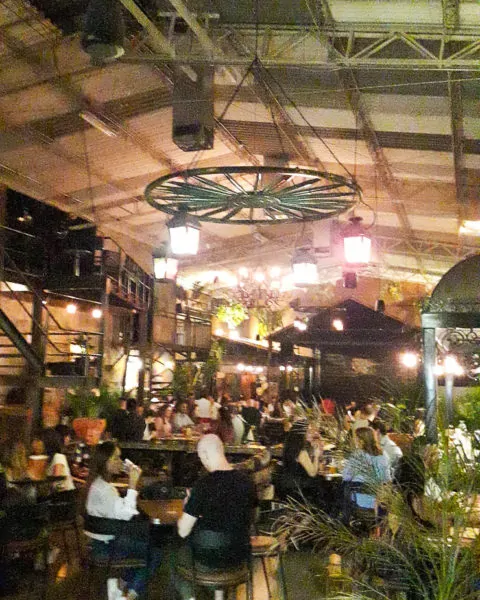 This was the most "gringo" month I've ever had in Medellin, but I still balanced it out by hanging out with local friends like my buddy Jacobo! Que mas, Jacobo?! I'm sure you're reading this…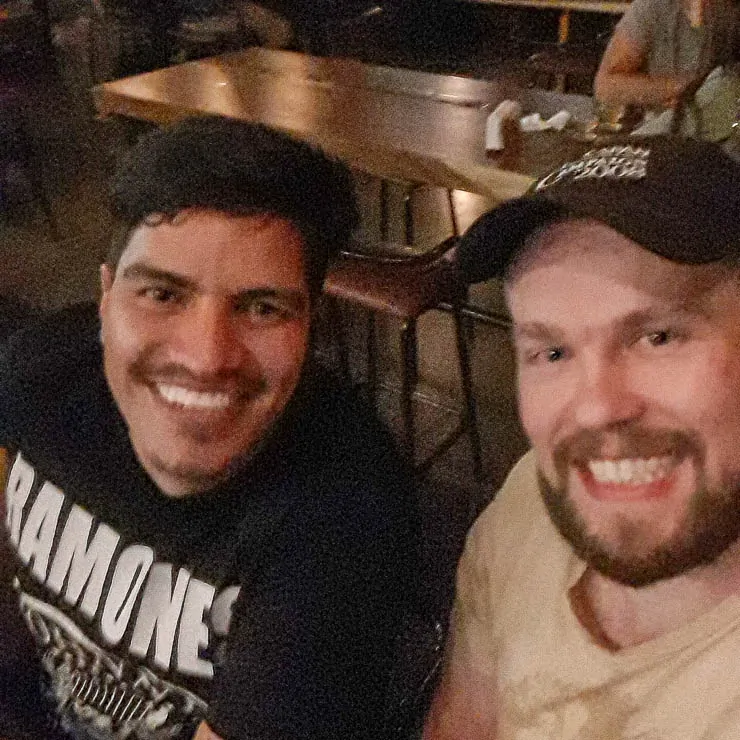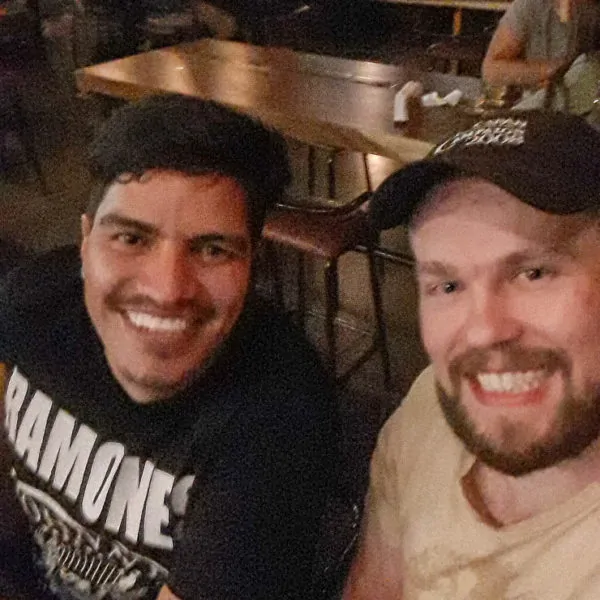 10,000 Followers on Facebook
I know it is a meaningless metric, but still it felt like quite a milestone this month when I finally crossed the threshold into five-figure followers on Facebook!
It has taken me a long time to get there but I kinda feel like I'm inching my way up into the big leagues! Haha.
So, if you aren't following me yet on Facebook, why not give Desk to Dirtbag a "like"?
January was also the busiest month in the history of Desk to Dirtbag in terms of site traffic, so that's good news! The aim is to keep improving that over the course of the year, although summer is typically my best time of year.
Most Popular New Article of the Month
2018 Year in Review: The Year I Finally Made It? This recap post of all the adventures we got up to over the past year was by far my most popular new article of the month.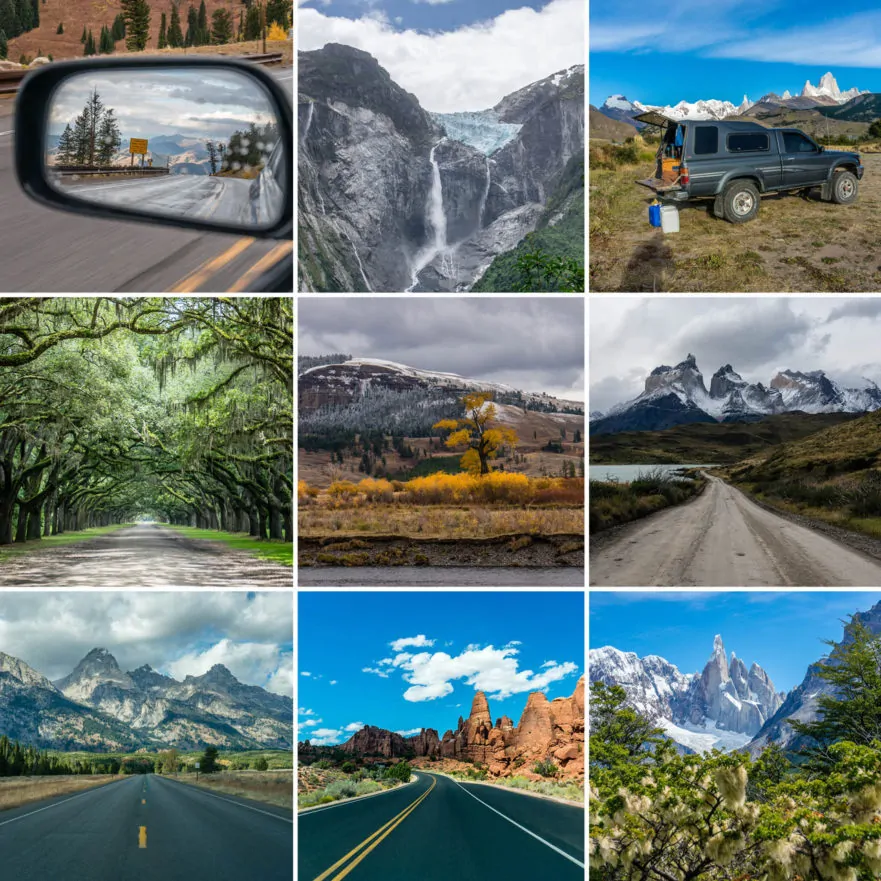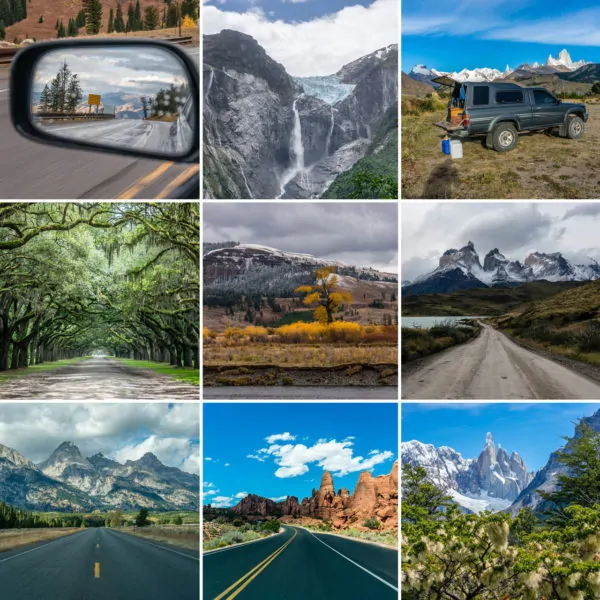 If you're new to the Desk to Dirtbag world, this article would be a good start to catch up a little on all the crazy adventures we've had, primarily focusing on wrapping up that South America road trip we were on.
Other New Articles
Alright, so six new articles this month, not exactly earth shattering but at least staying ahead of my 2019 goal to produce one new article every week on this site! Although I guess it should really just be considered four new articles since the two 2018 recaps aren't exactly evergreen.
Most Popular Instagram Photo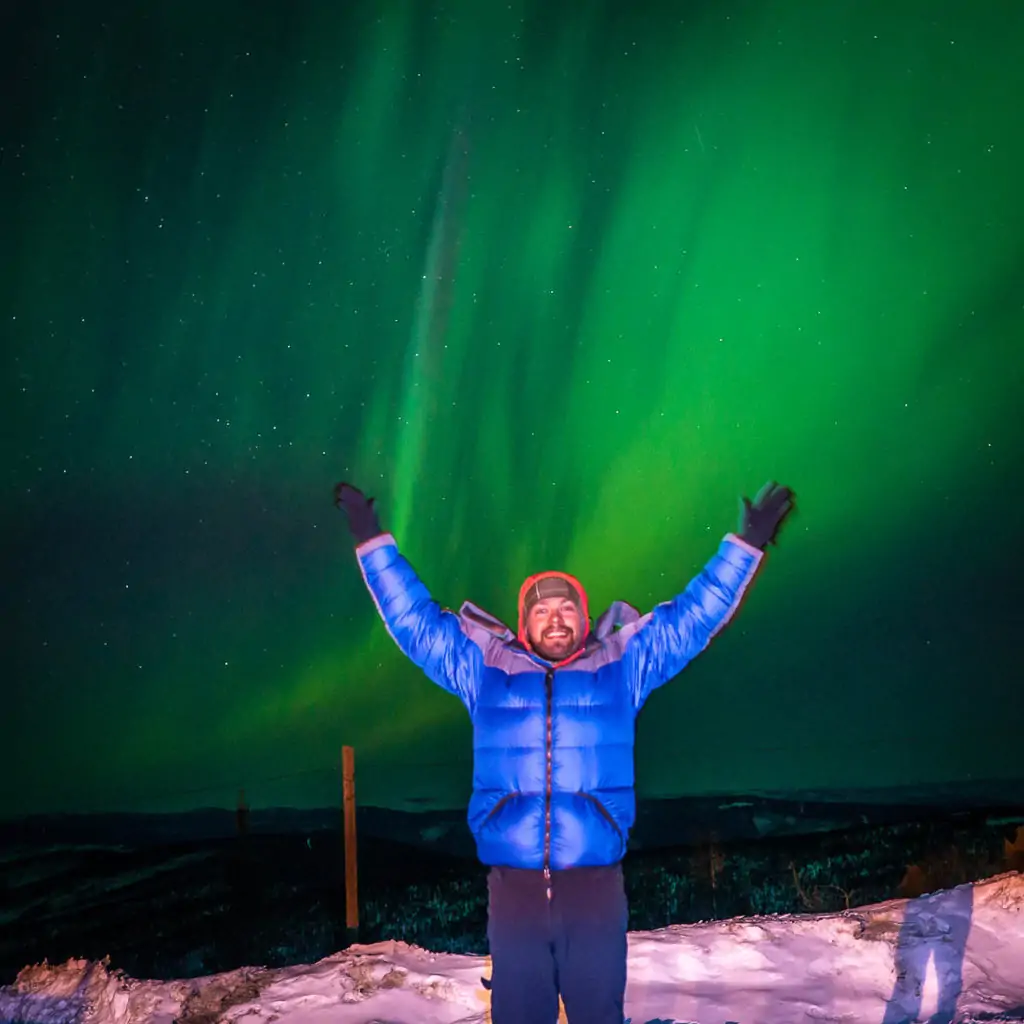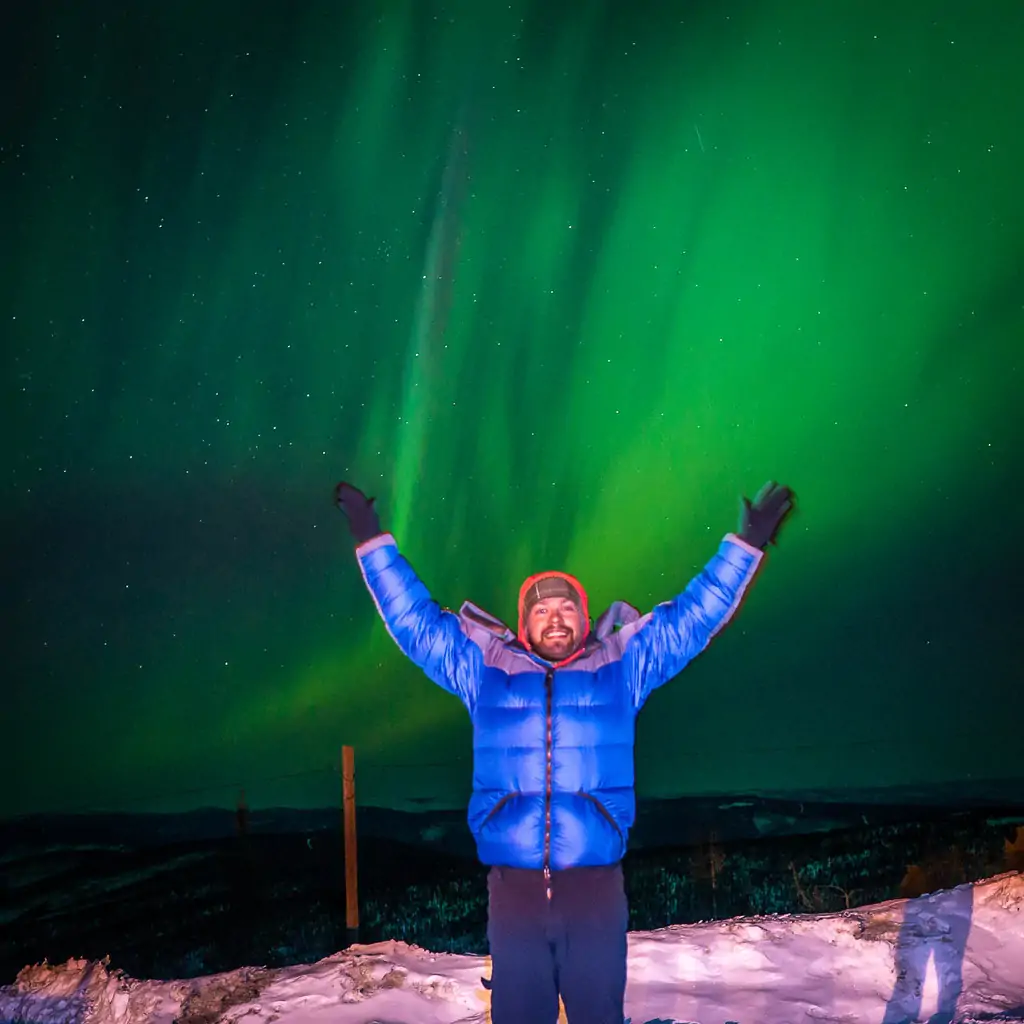 I posted this throwback shot from seeing the Aurora Borealis in Fairbanks, Alaska to celebrate a milestone of reaching 7,000 followers on Instagram and it went on to be not only the most liked photo of the month, but the most liked photo of at least the past TWO YEARS, or possibly of all time. Crazy. But yeah, how can you not love the northern lights? Everyone should see them at least once in their life.
Be sure to follow me on Instagram for more photos of my adventures.
What I Read
Atomic Habits by James Clear
I'm trying to kick the year off with some productivity type books and one of my goals is to read 26 books this year (one every two weeks). But I only read Atomic Habits, so I'm already behind, hah. This is a great read though that gets into the weeds about how to form good habits or break bad habits and shows the power of how small (atomic) habits can compound and create massive change over time.
The TL;DR version would be basically showing up every day and taking action wins. To form a good habit: Make it obvious, make it attractive, make it easy, make it satisfying. To break a bad habit: Make it invisible, make it unattractive, make it difficult, make it unsatisfying.
All in all it is a great read about habits that is almost too in-depth. I'd recommend it though.
Stars 4/5
What I Watched
FYRE: The Greatest Party that Never Happened
This flick is on Netflix and is a documentary about the FYRE Festival which was basically launched into the stratosphere by Instagram influencers. It was supposed to be a music festival on a private island in the Caribbean, but in the end it was a huge failure and a stunning PR disaster.
While I'd hardly consider myself an influencer, I'm still kind of in that world, so it was a fascinating look at the power that world holds and what can happen when everything goes wrong. Also recommended!
Stars 4/5
January 2019 Income Report
I know many of you are just curious about how much I'm making and how I do it, but first, here's a quick rundown of my story:
I used to be a desk jockey working in Washington DC but then lost my job when my boss retired, so I set out to travel the USA and live in my truck. I started this blog to simply hold myself accountable with my travel dreams. I had NO idea what I was doing at the beginning and had no intention of turning this into a business.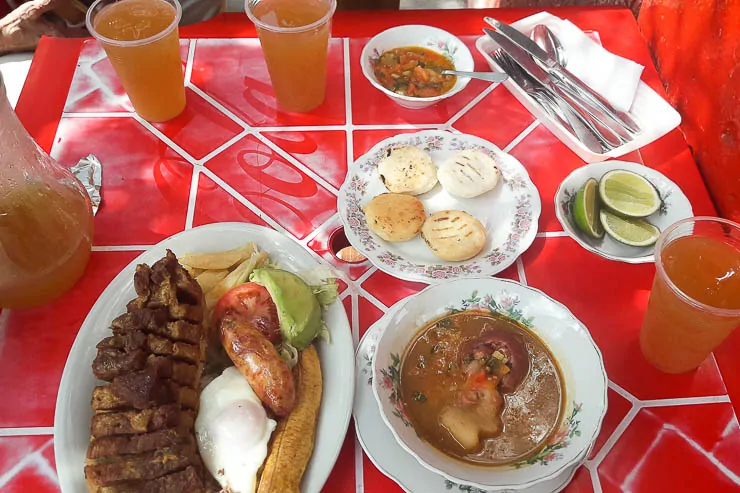 And yet, here I am. I now run a pretty awesome online business and basically have found my passion in life.
A lot of you have wanted to start your own blogs after seeing the success that I've had, and I highly recommend it. If I hadn't taken a shot with D2D, I would most definitely have returned to a similar sort of desk job and be stuck doing work I didn't really enjoy very much.
First of all, fair warning – blogging (or any online business for that matter) isn't easy in any way or for the faint of heart. It is definitely not something you should immediately quit your day job for. Making a living with a blog is a long slow road, but it is also incredibly rewarding.
Take a look at my free blog setup tutorial: you'll have your own blog set up in just 10-15 minutes, and will receive some pretty sweet discounts since you're a D2D reader when you use my exclusive link.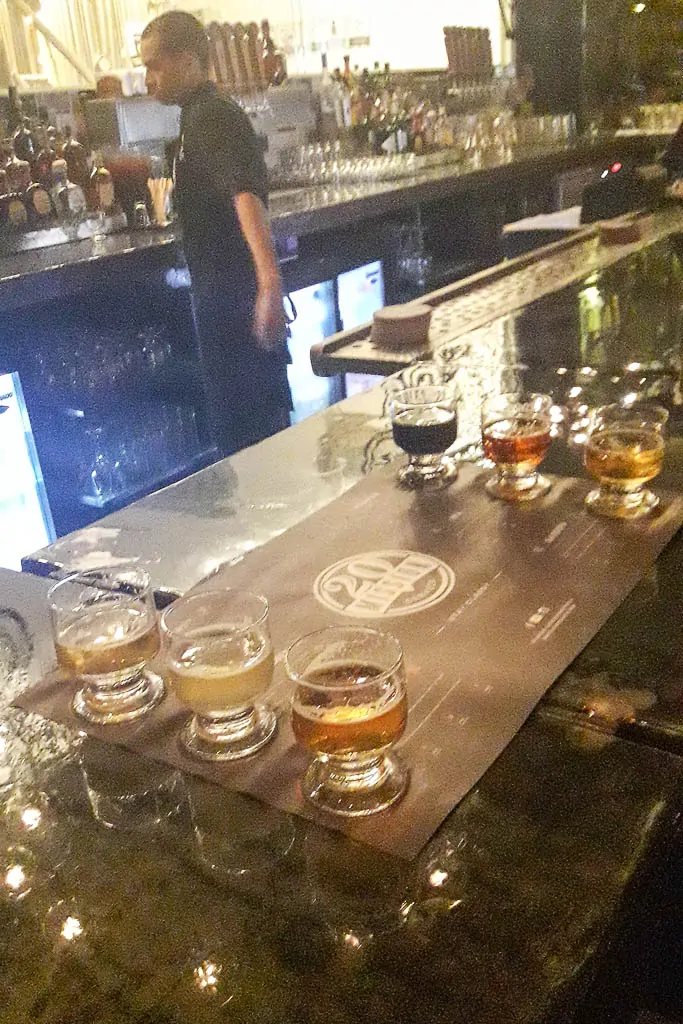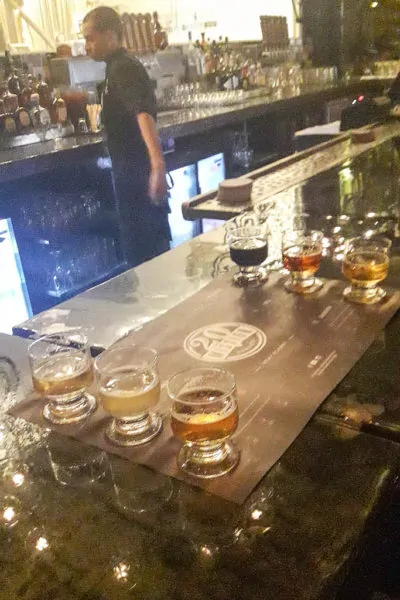 Have you taken my free blogging course yet?
Even if you are just thinking about starting a blog or want to figure out how to get more traffic to the one you already have, this will be useful for you.
Basically, if you want to learn the foundational elements of how I went from a desk jockey drop out to a dirtbag living in his truck to a now "successful" blogger earning enough to travel all over the place – you'll want to check this out:
Onto this month's income report breakdown…
TOTAL = $2,835.89
GOAL = $3,750 per month
75% of goal covered
Well, I kind of thought that this month might have been worse since January is always a big drop after the highs of Quarter 4 holiday season… So that's good, I guess, although it is still a full 23% drop compared to December!
This month's Amazon affiliate sales were like the worst I can remember since I dunno when, which is kind of alarming, but then there were other sources that picked up a little to take up the slack, which is nice.
The above figures do not include income from freelance writing which is another significant source of income and my primary side hustle.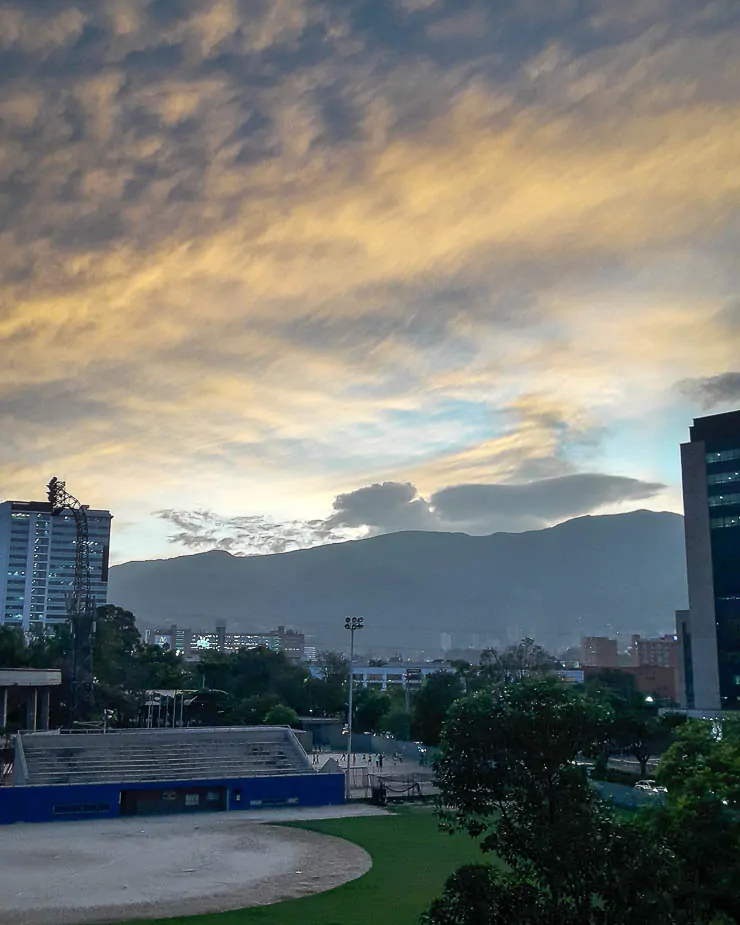 Expenses
I know many of you have enjoyed my periodic expense reports, so I thought I might try to more regularly incorporate them here… These are only my personal expenses and do not include any business related expenses.
I'm living on the cheap here in Medellin at the moment and trying to keep expenses below $1,200 per month.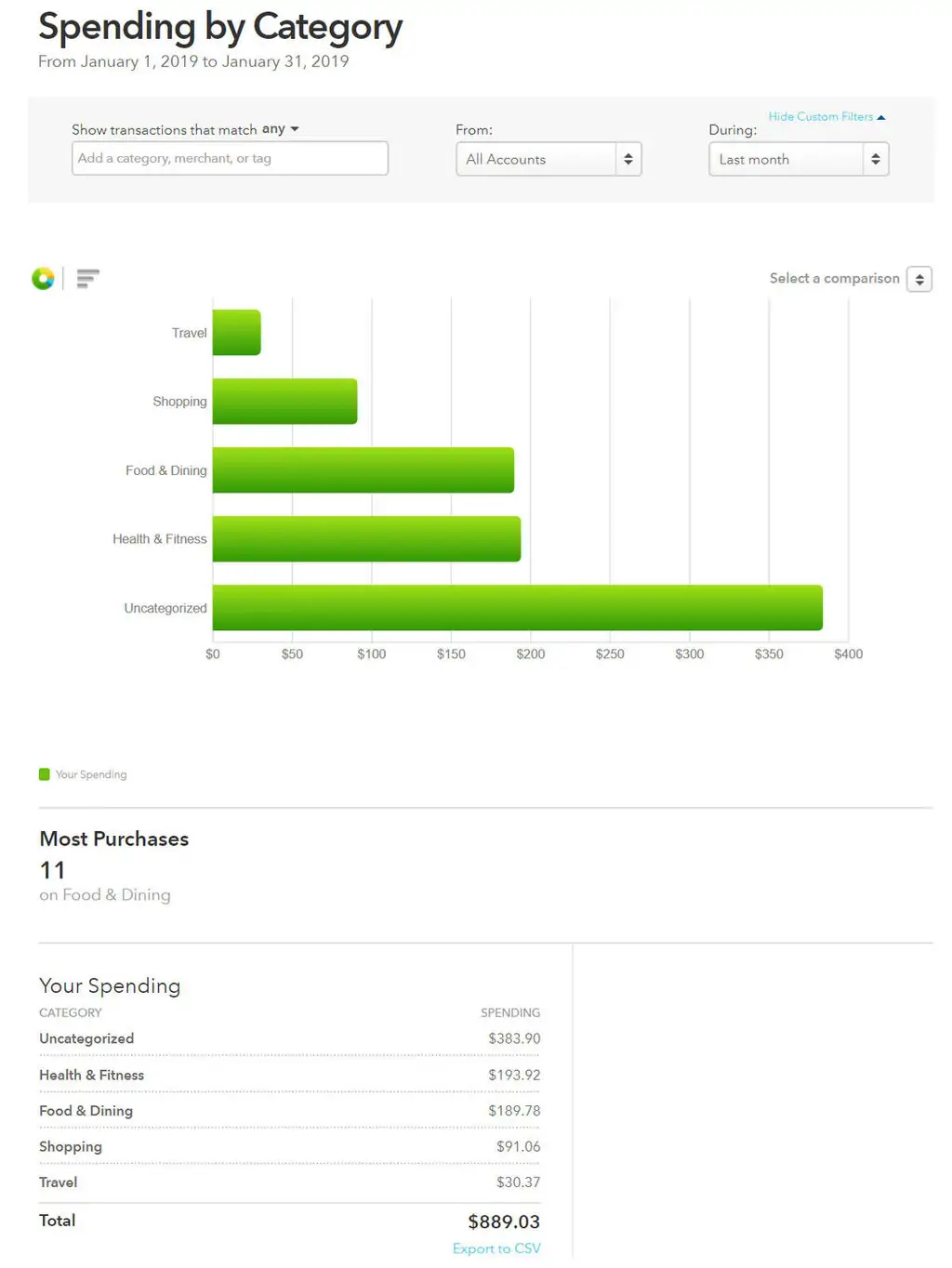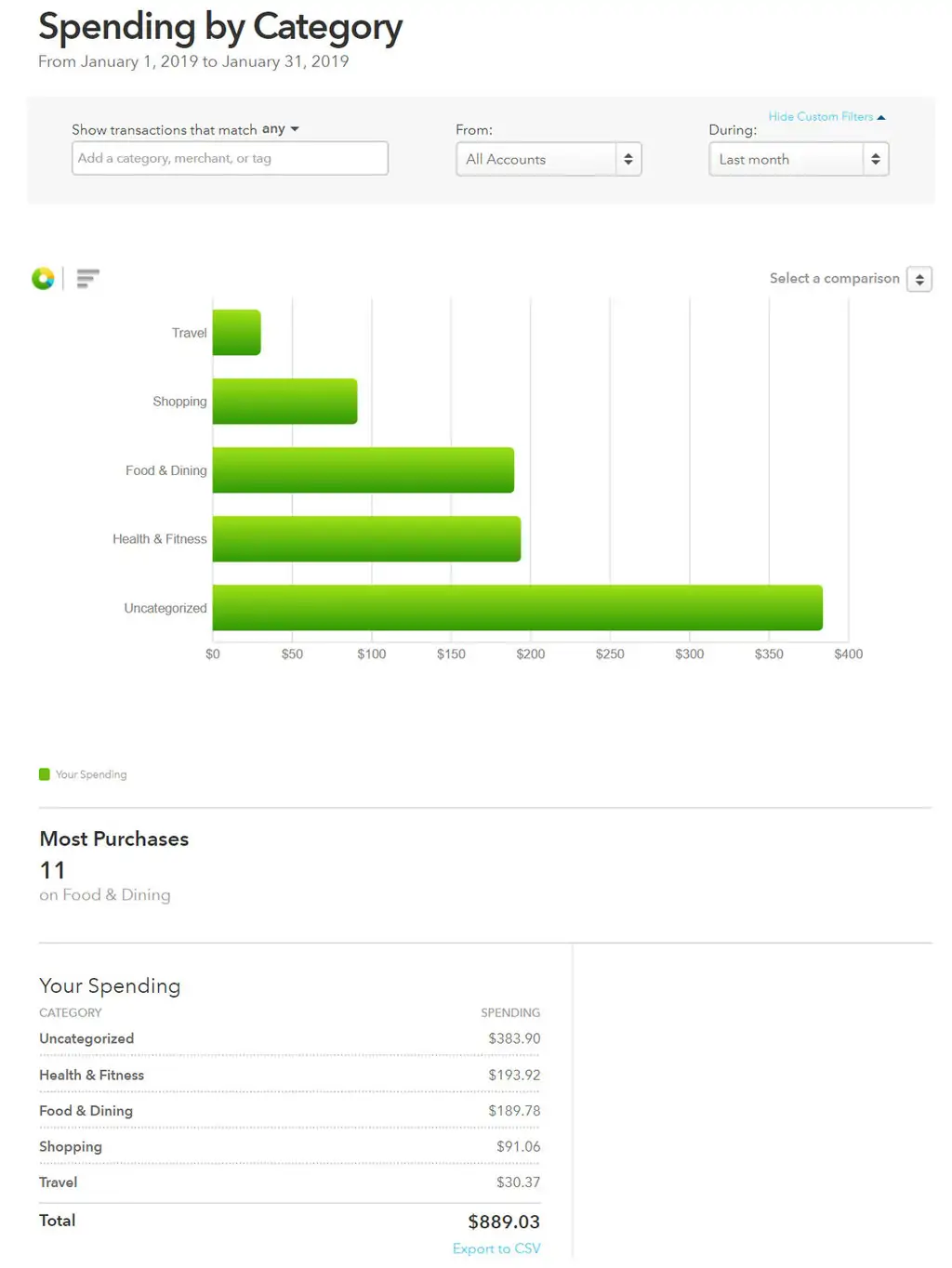 A few notes: The uncategorized section is cash that I've withdrawn for things here in Medellin so they don't get categorized neatly like my credit card transactions. I also may use any cash leftover from previous months during this month.
I track my spending with Mint.com and highly recommend it to anyone who wants to get a grip on their overall financial picture, and which is a crucial part of how I manage my money while traveling.
Read More: Get Your Financial House in Order

Share This
Please take a moment to share this on Facebook, Twitter, or Pinterest. Thanks!
That's all I got for you this month. Are you following along on Instagram or Facebook? Be sure to do so, if you want to get the latest. As always questions, comments, and feedback are extremely welcome.
The following two tabs change content below.