This article may contain
affiliate links
. If you make a purchase through these links, I will earn a commission at no extra cost to you. Thanks!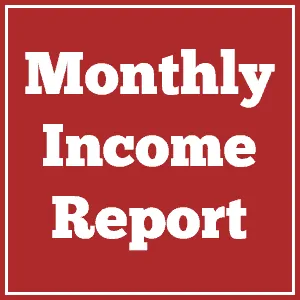 Time for another monthly recap and blogging income report. This is where I share what's new in the world of Desk to Dirtbag over the past month and offer a bit of transparency behind the the life of a travel blogger.
On to this month's report…
Highlights
The Salar de Uyuni
While Bolivia, on the whole, was an amazing country that defied my expectations, it was the Salar de Uyuni that really called our attention.
The Salar de Uyuni is probably Bolivia's most famous site and is known around the world since it is the largest salt flat on Earth.
We spent a few days driving all over the salty expanse and taking strange photos since the perspective is so rare with no mountains, trees, or buildings.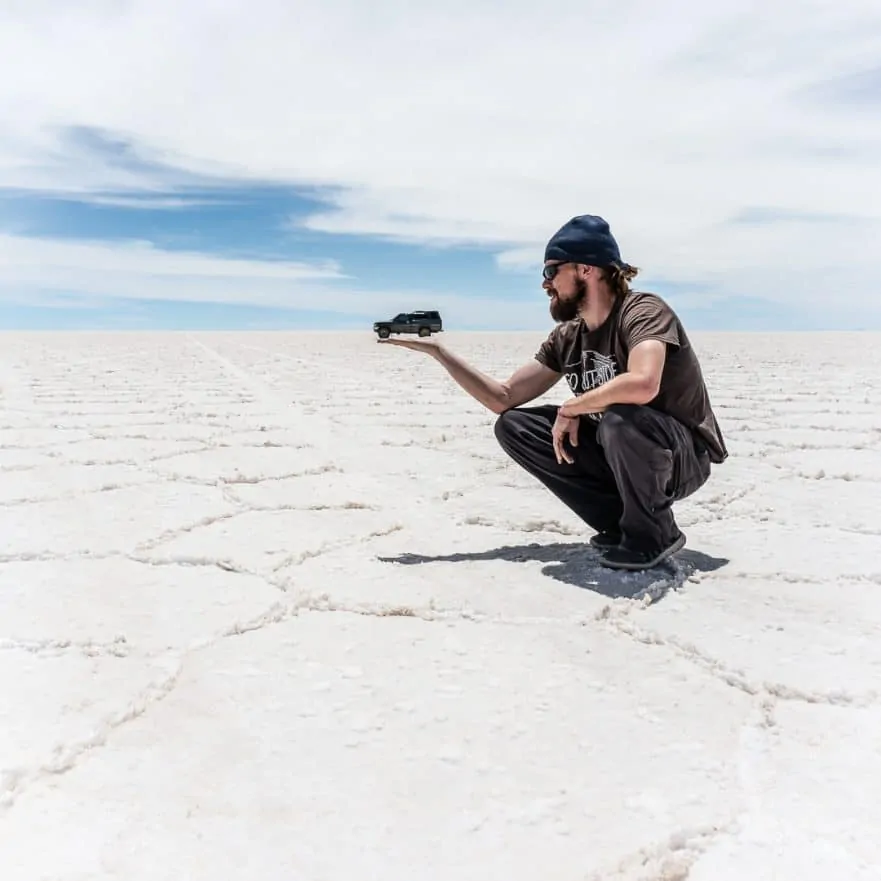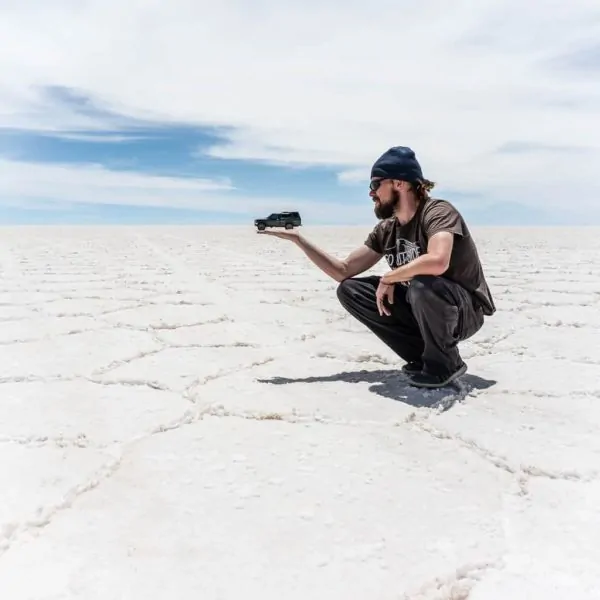 We spent a few nights truck camping by ourselves in the middle of the salty expanse and it was truly special to have free reign to go when and where we want since we were independent rather than with a tour.
It feels like every month I say the same thing, but it was one of the most incredible places of the trip.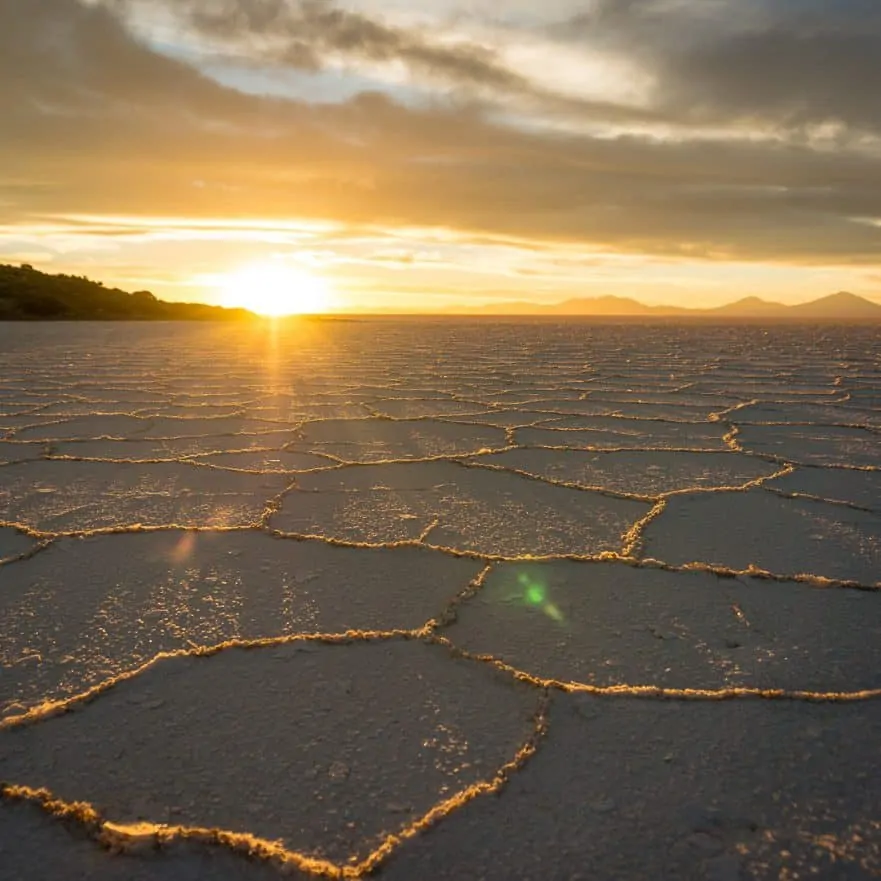 The Lagunas Route
To cap off our long stay in Bolivia, we drove the so-called Lagunas Route or Southwest Circuit in Bolivia in order to arrive to Chile.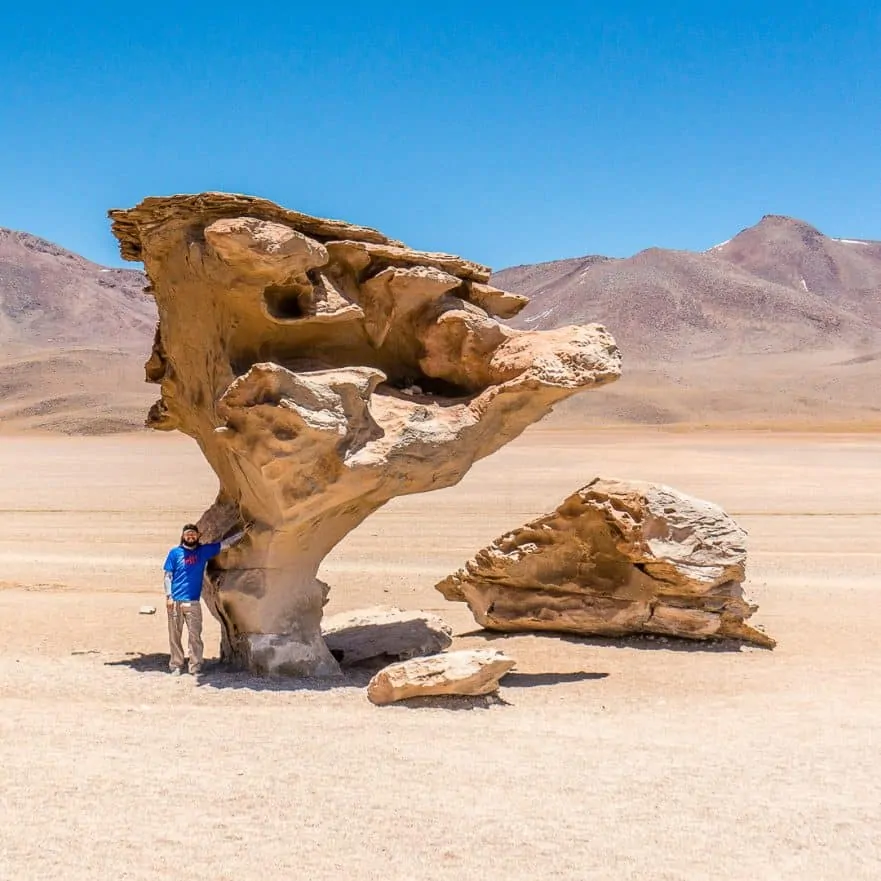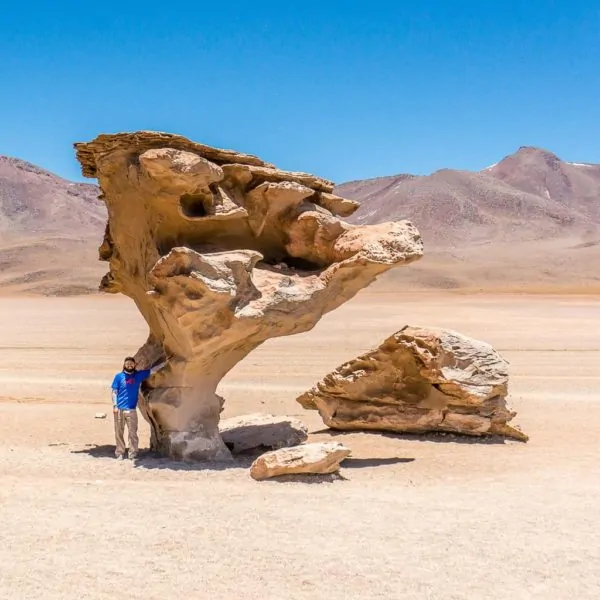 This is not your ordinary drive though since it takes a few days on bumpy dirt roads and requires one to be self-sufficient — there are no gas stations or other services along the whole stretch. This meant we had to buy two big fuel containers in order to carry an extra 10 gallons of gasoline just to be able to cover the distance.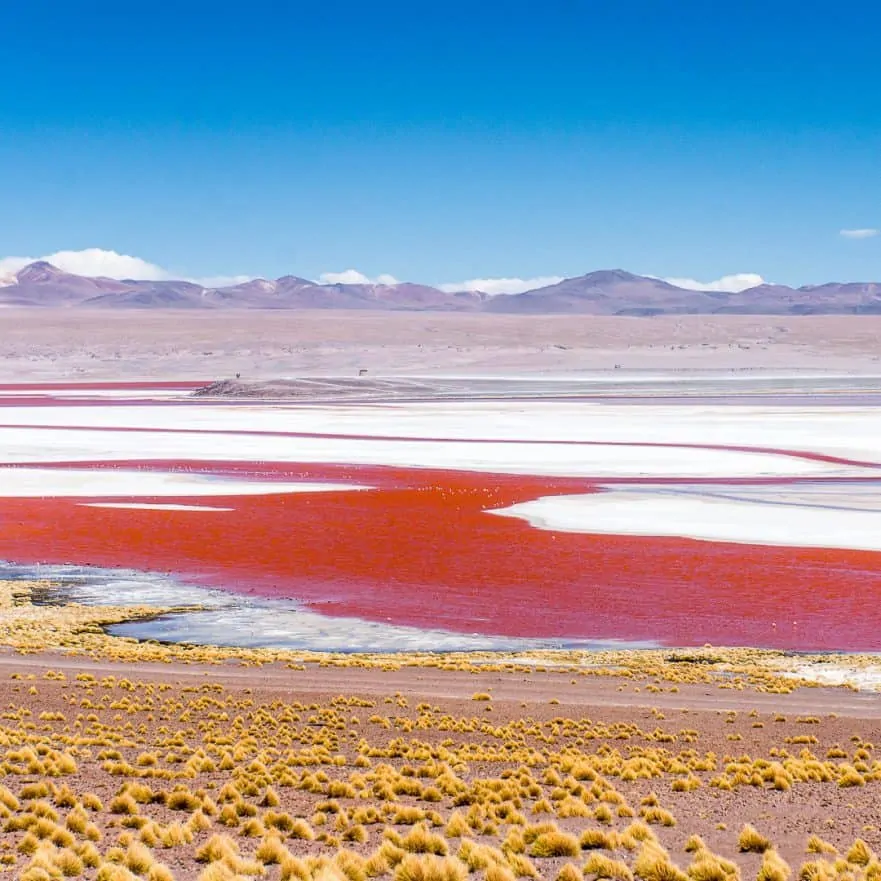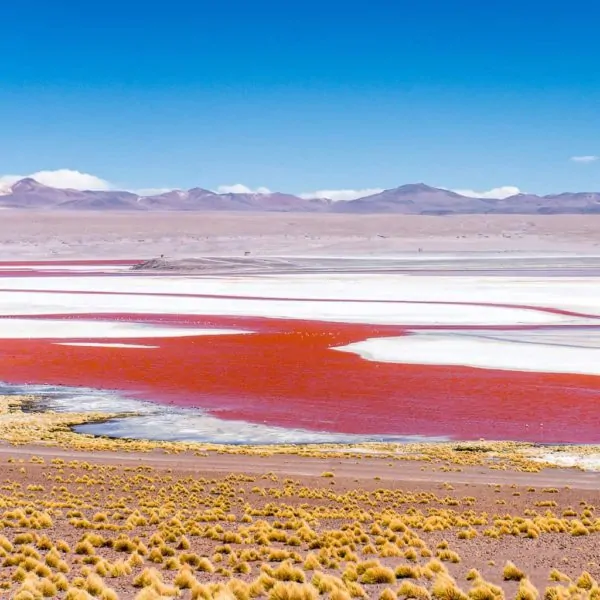 The route crossing extremely inhospitable terrain at around 14,000 feet or higher, where we passed by lakes of all colors… Red, green, and white.
There were wild flamingos hanging out in these high mountain lakes in front of snow-capped peaks which stretched ever higher.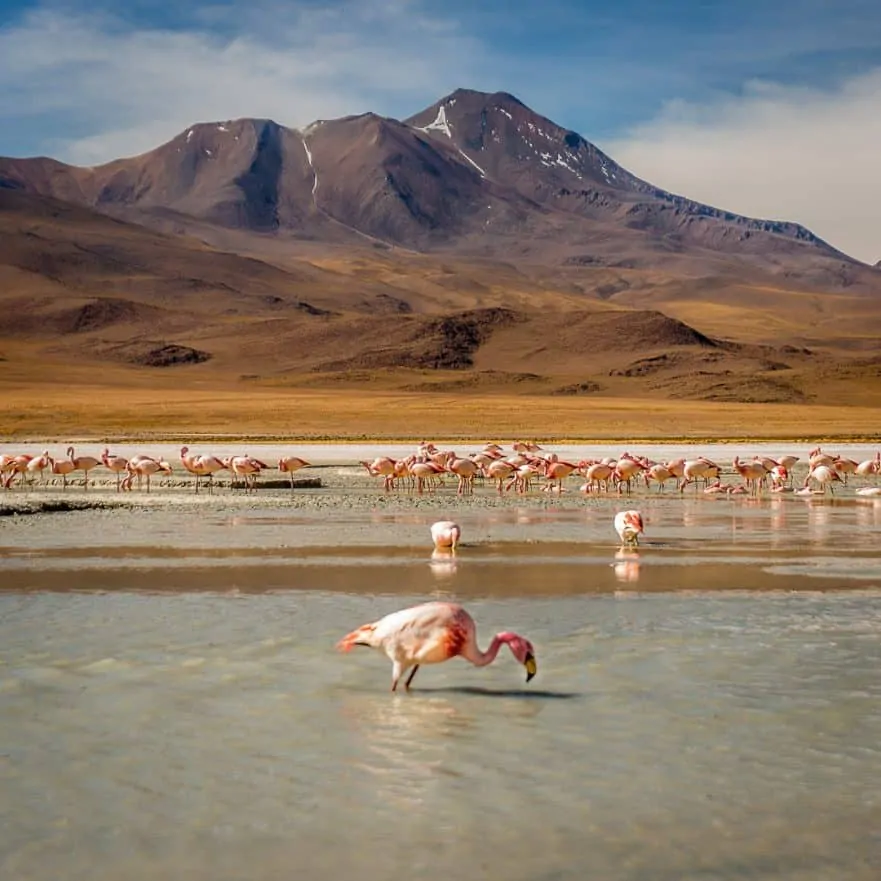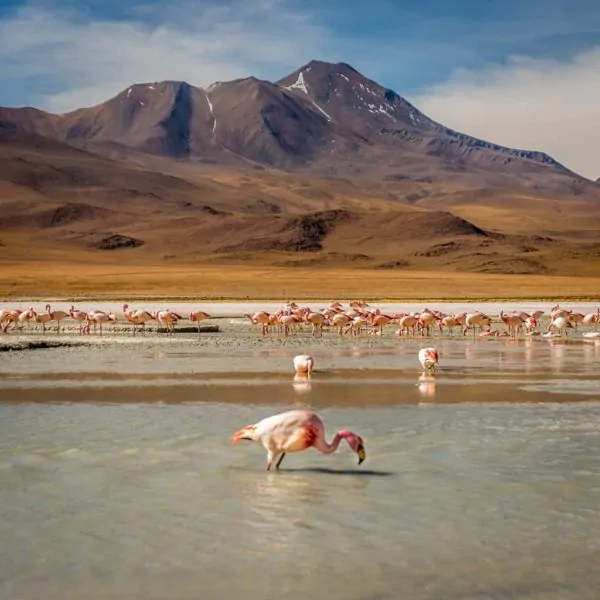 It was perhaps the most spectacular and incredible way to say goodbye to Bolivia, a country we enjoyed far more than we ever expected.
Chile and Argentina
After leaving Bolivia we rolled into Chile for a brief visit in and around San Pedro de Atacama.
We were immediately struck by the huge price increase, so we promptly headed out to explore the geyser fields in the north and camp for free.
We had a lot of ground to cover in order to meet up with my mom who was flying into Santiago, Chile, so we decided to head over the mountains to explore the northwestern part of Argentina, from Salta to Mendoza.
The landscape along Route 40 was, at times, beautiful with a wild desert landscape of rocky cliffs and multi-colored mountains that dazzled. We passed many incredible wine vineyards and drank incredibly cheap wine and champagne (yeah, sparkling wine, not actually champagne).
Our two favorite places were definitely Salta, Argentina, and Mendoza, Argentina, but we didn't really explore in-depth since we only had about 15 days in this part of Argentina.
Challenges
Losing a Member of the Team
Besides the long, long driving days covering big empty spaces in Argentina, we also had to deal with the terrible people at Chilean immigration when we crossed back over from Argentina at the end of the month.
Sadly, they confiscated Kurt the Cactus, the fourth member of the tribe, if you count my truck. Kurt has traveled with us as a valued (albeit prickly) member of the group ever since we adopted him at a Wal-Mart in Arizona.
In his short life, he'd traveled to 15 different countries and always rode upfront in the cupholder.
RIP
Kurt the Cactus
2015 – 2017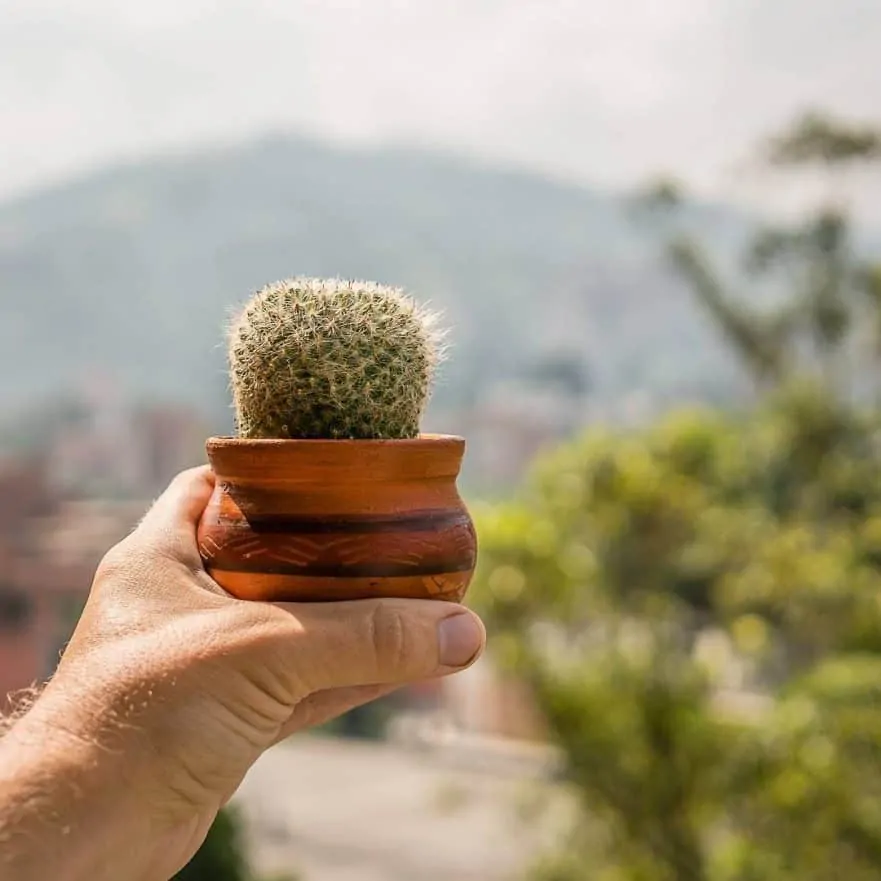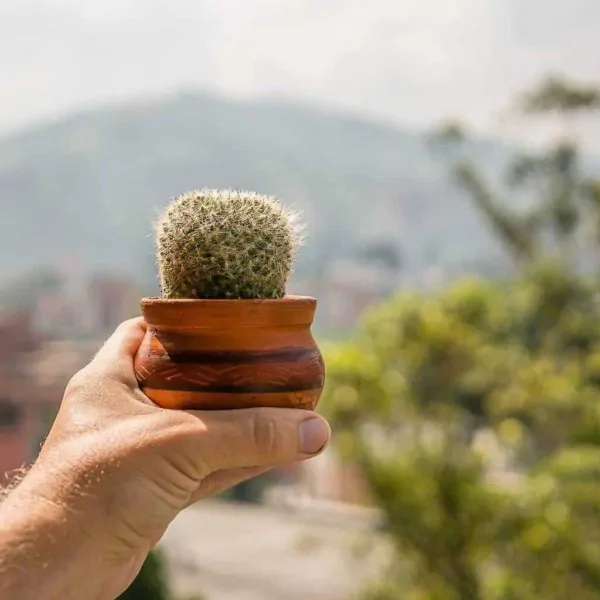 Most Popular New Article of the Month
How to Make Extra Money: 42 Side Hustle Jobs
Perhaps unsurprisingly, my article with dozens of ideas about a potential side hustle job was the most popular. It's probably about the most frequently requested topic in private email, or how to earn money while traveling.
I've gotten a lot of great feedback on the article since they are things that basically anyone can do, and just about anywhere, although some of them are location-dependent jobs that would not be suited to travel, they could be useful while someone is building their travel fund.
I've tried at least 17 of the side hustles myself.
Other New Articles
Most Popular Instagram Photo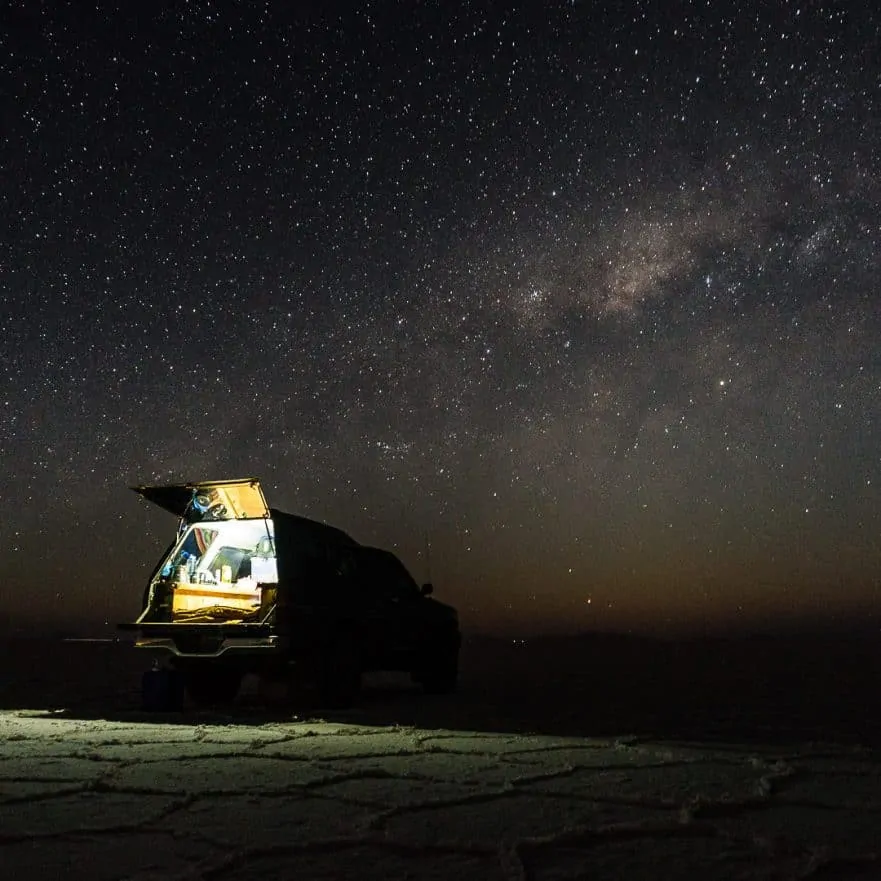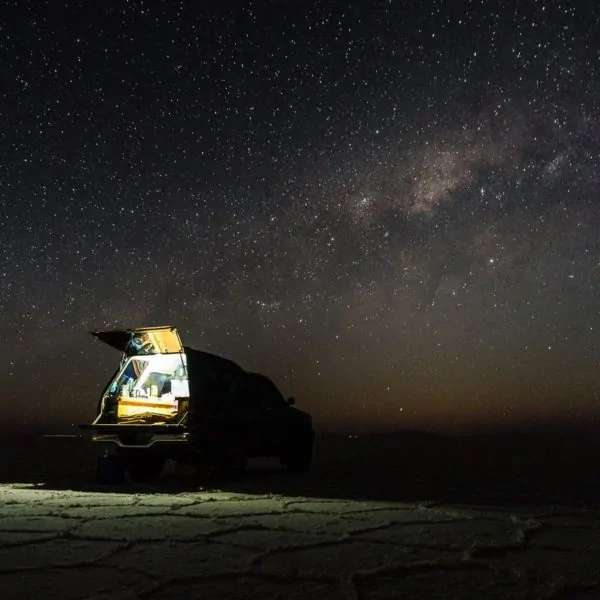 This shot of my old truck all set up for truck camping in the middle of the Salar de Uyuni was easily the most popular shot of the month.
We spent a few nights all to ourselves in the Salar — the world's largest salt flat — and it was absolutely amazing!
Be sure to follow me on Instagram for more photos of my adventures.
What I Read
I've started reading a general sales and copywriting book in order to not only take lessons that may help me with my website Desk to Dirtbag but may apply to my freelance writing work as well.
Very niche interest book, but if you're at all in this world of marketing (well, everybody, whether they know it or not), I'd recommend at least taking a look.
What I Watched
This documentary is available on Netflix and is the story of how Jim Carrey transformed himself into Andy Kaufman on the set of the movie The Man on the Moon.
The film was absolutely strange and fascinating as it depicted how Jim Carrey remained in character virtually all the time and essentially became Andy, acting as Andy while off-camera, around set, or even while interacting with the siblings or parents of the real Andy Kaufman that showed up on set.
I don't really know what to make of the movie, to be honest, but it left me thinking about it for a few days after, so that's always the sign of a good movie.
I'd recommend watching it.
November 2017 Income Report
TOTAL = $1,415.37
GOAL = $1,200 per month
118% of goal covered
Yeah, so November was a pretty great month here, primarily due to the new addition of Mediavine display ads on this site, which averaged out to $31 per day. This is income that is relatively consistent since it is based on the amount of traffic this site receives, rather than people clicking through to Amazon or REI and making a purchase.
I'm definitely very pleased with the addition of Mediavine and so glad that I got it live during the high paying fourth quarter (ie Holiday season).
There does seem to be an associated dip with Amazon Associates income which had been my big winner previously, but it has been sliding for a while now as some of my "money-making" posts slip in Google rankings.
Either way, I'll take the trade-off.
This is the first month that I've easily covered my goal of $1,200 per month since the initial launch of my book — and it was nearly double October's income report of $738.86. And remember, that the income above is basically passive income generated from my blog.
It does not include income from freelance writing which is still my main source of income.
In order to celebrate the fact that I've finally covered my goal, I'm giving back to my awesome email subscribers for the Holidays with a modest giveaway of a free $50 gift card to REI — my favorite retailer for outdoor and travel gear… Here's why you should become an REI member if you aren't already.
Help Me Out
If you have any upcoming purchases, please shop through the D2D Shop at no extra cost to you. Traveling somewhere? Book your hotel through Booking.com or grab your free travel credit for Airbnb.
Thanks! 🙂
Share This
Please take a moment to share this on Facebook, Twitter, or Pinterest. Thanks!
That's all I got for you this month. Are you following along on Instagram or Facebook? Be sure to do so, if you want to get the latest. As always questions, comments, and feedback are extremely welcome.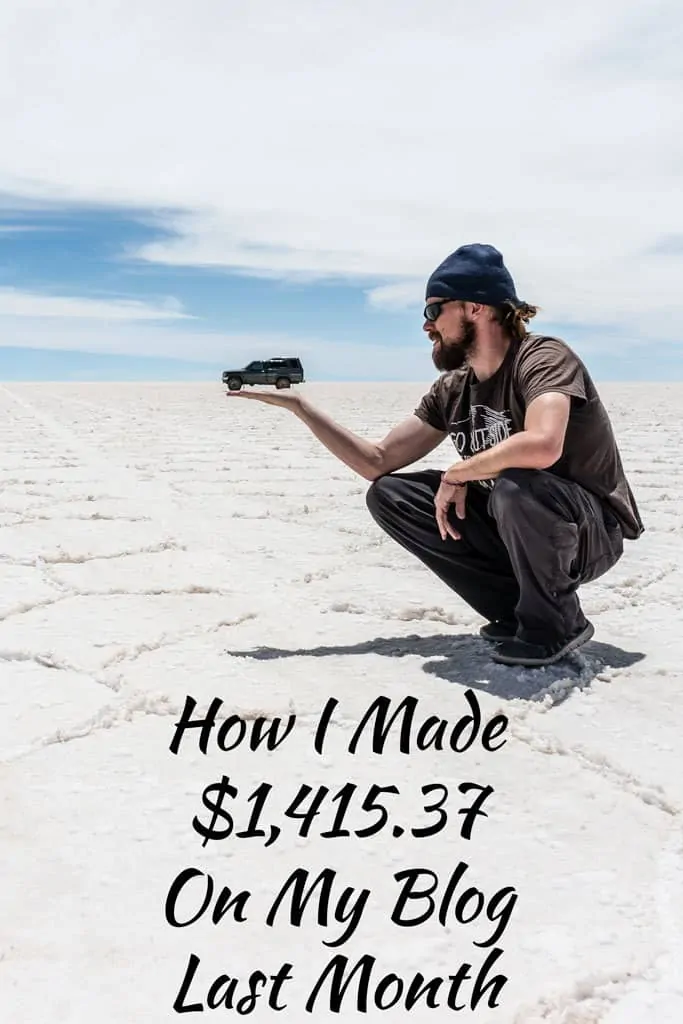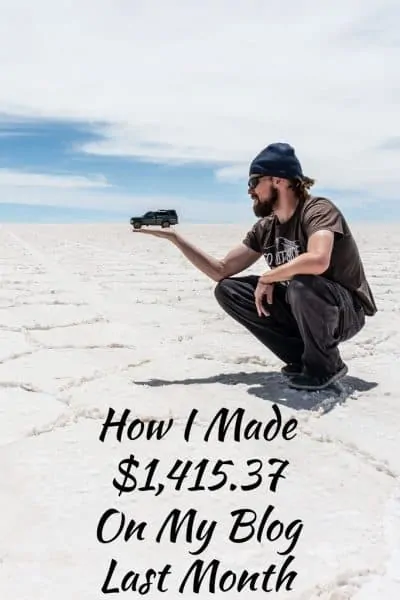 The following two tabs change content below.