This article may contain
affiliate links
. If you make a purchase through these links, I will earn a commission at no extra cost to you. Thanks!
Mazatlan is one of the most visited places on Mexico's Pacific Coast, rivaled perhaps only by Cabo San Lucas and, in better times, Acapulco. It is not as heavily trafficked like Cancun or some of the popular resort towns in the Yucatan, but Mazatlan has an old world charm and beautiful coastlines that enchants most visitors to stay a little longer than expected. To occupy your time in this fun and vibrant city, we'll be talking about the 10 best Mazatlan tours and activities that you'll want to dive in and experience for yourself.
Mazatlan is surrounded by an amazing coast along the Pacific, interesting islands that you can kayak to, quaint villages and towns that reflect local history and culture, and a myriad of amazing things to do in Mazatlan that will also want to experience. That is why Mazatlan was once a popular getaway for the rich and famous, or even the Hollywood movie stars, dating back to the 1950s. Eventually rising in popularity among all who ventured south of the border, especially for those on the West Coast.
Mazatlan was once known as one of the richest cities in Mexico because of the successful commercial seaport that brings in and out mining equipment as well as the resulting trade from the nearby mines. Which is a testament to how important this city was to Mexico and, in turn, how they used that wealth to build the city to what it is today: an amazing place to visit on Mexico's Pacific Coast.
Whether you choose to stay downtown near the stylish Plaza Machado or further up the coast in the opulent Zona Dorada, you will be able to fully enjoy what this city has to offer if you partake in a few of these Mazatlan tours and activities.
Anyway, let's get on with the best Mazatlan tours and then you can decide which one or two (or more!) you'd like to do while you are in town….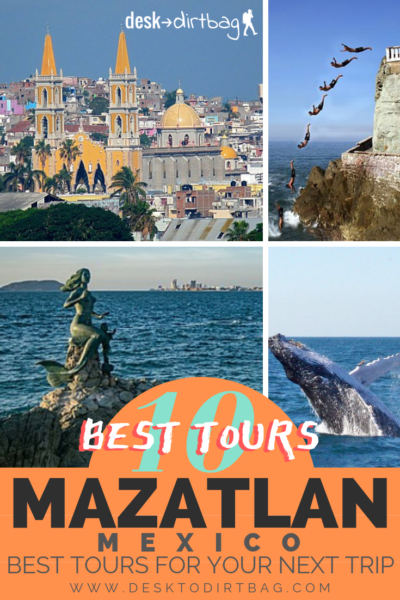 Mazatlan Guided City Tour
Mazatlan is a historical city and in order to better understand this rich history, you'd be best served on a fun guided tour to show you around and scratch a little more beyond the surface. With this 3-hour Mazatlan Guided City Tour, you will visit the 18th-century basilica, go shopping at the open market for authentic crafts, and discover all you can in the historic center of old Mazatlan. Plus, you can also marvel at the death-defying cliff divers jumping off a 45-foot platform to the sea!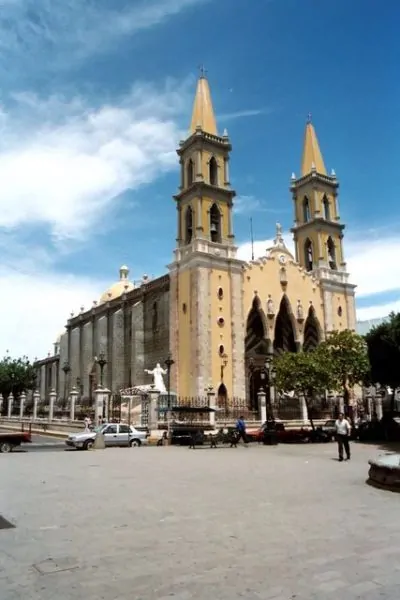 Your guide will pick you up at your hotel in Mazatlan and then will bring you to the first stop, which is the 18th-century basilica. The Cathedral Basilica of the Immaculate Conception (known in Spanish as the Catedral Basilica de la Immaculada Concepcion) is the main religious structure in the city of Mazatlan. It was recently renovated through the city's restoration program.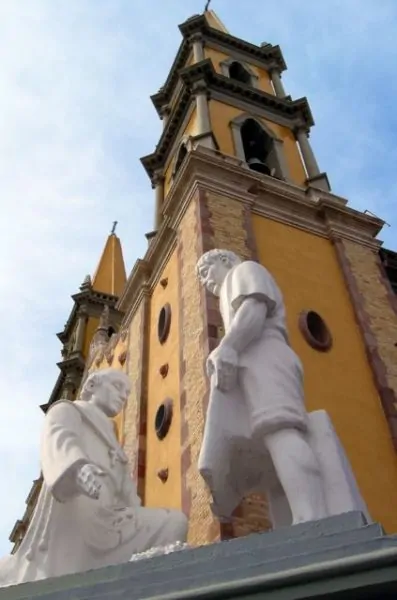 The canary-colored spires and Italian marble is certainly a sight to behold. Make sure you take good pics because most travelers in Mazatlan forget to go to this beautiful church. Same as any the other place of worship, be respectful when you visit because there are several masses held throughout the day or there are almost always people going in to pray.
Pro Tip: Plan to also come back to see it at night, with the old church's new evening lighting.
The Mercado (aka market) is the next stop. The Mazatlan Central Market officially opened in 1900 and at that time, Mazatlan was the richest country in Mexico so it had the funds to build a grand market. The President at that time was a Francophile and saw it fit that the new market will be designed in Art Nouveau-style. It was built with similar techniques that helped build the Eiffel Tower. Today in the market you'll find vendors that sell everything from fresh produce and all kinds of meat, to jewelry, textiles, clothes, bags, hats, arts and crafts, and souvenirs.
Next, you will be able to witness the great cliff divers of Mazatlan as they dive from a 45-foot platform into the water which is less than five feet deep! They must time their jumps to coincide with the incoming waves and swells. Truly amazing and breathtaking to see live their death-defying stunts. These divers come from three generations of professional cliff divers (don't do this at home, haha!).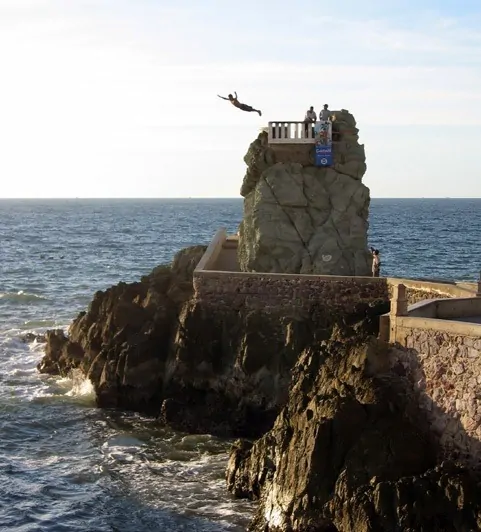 The Paseo Claussen promenade is home to Mazatlan's most impressive sculptures and you will wander this part of town to learn more about La Reina de Los Mares or Queen of the Seas with Cupid beside it. The others are Life Monument, the Devil's Cave (which is supposedly haunted) and also get to visit El Faro (one of the highest lighthouses in the world).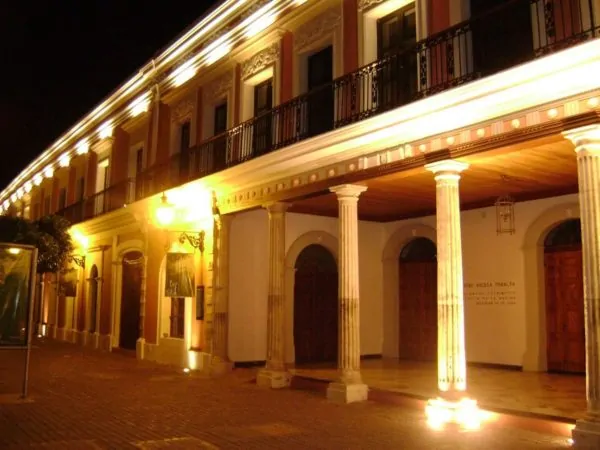 Lastly, you will be led to old Mazatlan's historic center and visit the Angela Peralta Theater and Machado Square. The opera house was built in 1863 and was recently restored. It was named after Mexico's most famous singers whose sensationally tragic life is as dramatic as the stories told by this theater today.
Plaza Machado boasts of French and Spanish influenced architecture and was planned and built by a wealthy Filipino pearl trader named Juan Nepomuceno Machado back in 1837 to reflect the growing wealth of the city. Plaza Machado was were the Mazatlecos (as the locals call themselves) spend leisurely afternoons to socialize.
This Mazatlan tour will help you paint a picture of what Mazatlan was and is — charming, leisurely, and relaxed. This is a must-do tour in Mazatlan if you want a more complete picture of this city.
Book Mazatlan Guided City Tour now.
Stone Island Beach and Old Town Sightseeing Tour
If you got a full day to spend for some history and beach time, then this Stone Island Beach and Old Town Sightseeing Tour is another great option.
The first half of this tour is exploring the old town of Mazatlan. Your knowledgeable guide will impart historical tidbits about Mazatlan while going around the Centro Historico. This is where you'll find the neoclassical opera house Teatro Angela Peralta and Plazuela Machado, as well as the beautiful spires of the Cathedral Basilica of the Immaculate Conception (discussed above).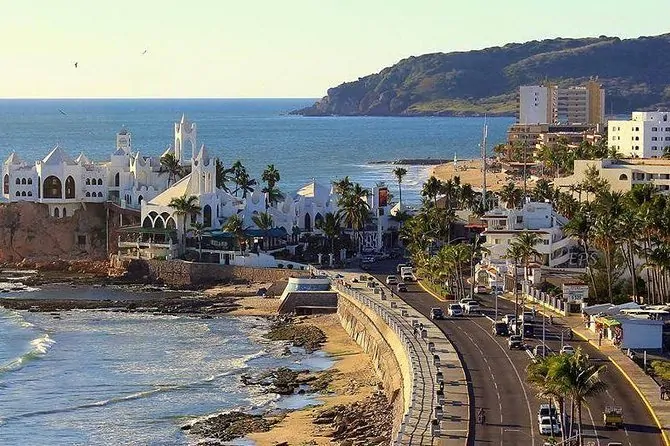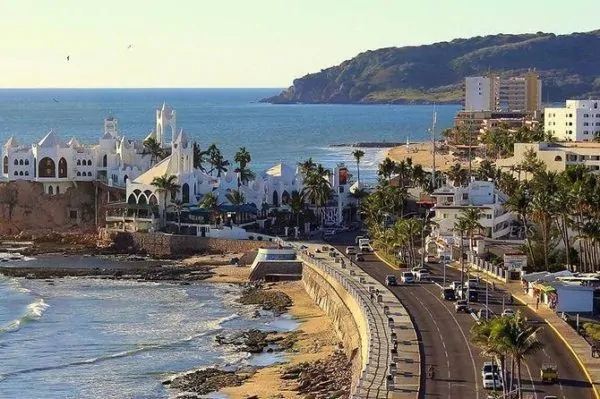 Then, you'll get to see those famous cliff divers as they plunge into the ocean, before you board a boat to your next destination. Up through now, this tour is much like the city tour discussed above.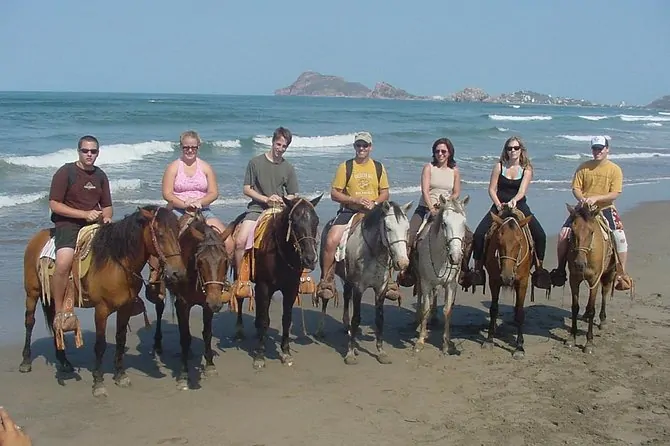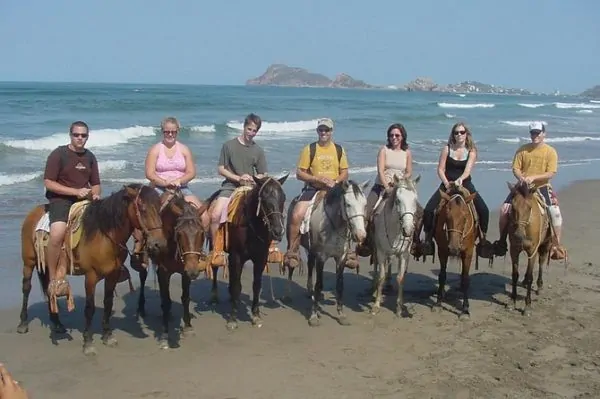 By boat, you'll set out for Stone Island which is known for its pristine beaches and this is one of the best places in Mazatlan to soak up the sun and hit the beach. Here also, you will get to choose two beach activities from this list: kayaking, boogie board riding, or horseback riding. By this time you are probably hungry and you can enjoy lunch and an open bar.
Afterward, you can enjoy some Mexican cocktails as the sun sets or head out on a relaxed horse-and-cart ride around town to see the locals go about their daily lives. This sightseeing and island tour is perfect for any traveler, whether it is your first time in Mazatlan or you've been here before.
Book your Stone Island Beach and Old Town Sightseeing Tour now.
Tequila Factory and El Quelite Village Tour
Now is the perfect opportunity to learn how they make tequila from the blue agave plants of Mexico. And of course, you'll get to try the different kinds of tequila made in the tequila distillery, while also discovering the rustic life in the three villages of El Quelite, La Noria, and La Vinata. Make sure that you bring your camera to these picturesque and unforgettable towns on this tour.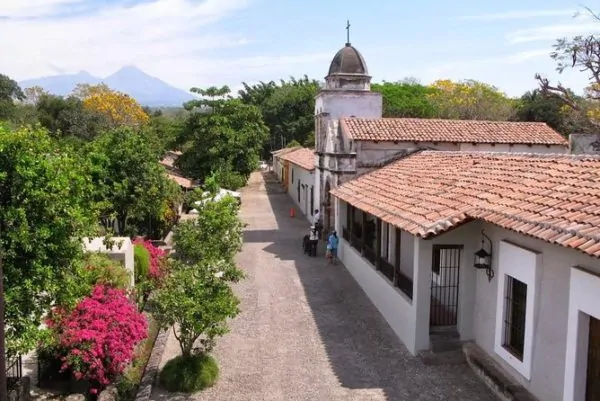 You will travel from Mazatlan up north to the village of La Noria. This village is known for its handmade leather sandals, leather belts, and bags. They also make a lot of souvenirs like small coconut purses which are made in front of you. You can also observe as local artists sculpt wooden horses or watch how they make pottery.
Next, you'll head off to the rural village of La Vinata. Along the way, you will see acres and acres of the blue agave plants as you drive to the main tequila distillery. Your expert guide will share both the ancient and modern processes of producing tequila. The La Vinata tequila factory is also unique for the fact that they still use the old equipment dating back to the 1800s. They present all these processes so you can also see the difference in making different kinds of tequila. Make sure you don't drink too much, even though they will offer you lots and lots of shots!
The last stop will be in the charming and enchanting rustic village of one of Mexico's picturesque towns in the area, El Quelite. Along the cobblestone streets and beside the colorful houses adorned with bountiful bougainvilleas, you will feel the charm of El Quelite. Be sure to stop to buy some freshly baked pastries from the local bakery (they have a traditional adobe brick oven) such as conches or something else delectable.
You will have more time to explore the village, but first, you will be led to a local restaurant for lunch. The food served in the restaurant is authentic Mexican fare with loads of tortillas and different kinds of salsas. After lunch, you will head to the village center where you can enjoy wandering the little streets, visiting the plazuelita (small plaza) and the iglesia (church) both frequented by the locals.
In this Tequila Factory and El Quelite Village Tour, you will get to know more about Mexican culture and history in a relaxing atmosphere of the three villages in the countryside, a little further off the traditional tourist trail.
Book your Tequila Factory and El Quelite Village Tour now.
Temazcal Sweat Lodge and Tequila Tour
This might one of the best R&R activities that one can do in Mexico. A traditional sweat lodge and tequila tasting tour is definitely a unique way of experiencing Mazatlan. The Temazcal Sweat Lodge and Tequila Tour is a half-day tour that is meant to relax your mind and body before enjoying the authentic tequila of this region.
The adventure will start with a 40-minute drive to the town where a shaman will welcome you and lead you to a relaxing mud bath to exfoliate your skin. The shaman will hand you some clay to spread all over your face and body. Once the mud is dry, you will then wash it off and proceed to the temazcal. The temazcal is a pre-Hispanic sweat lodge where you will be treated with a steam treatment, like an old-school sauna.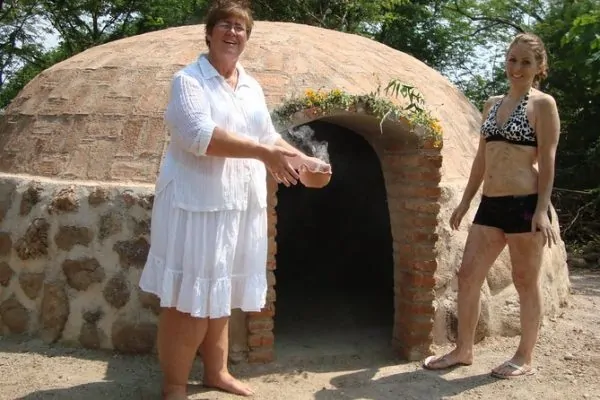 The steam generated by the volcanic stones and fragrant herbs will help you sweat. These is meant to help you detoxify your skin and pores in a natural way. The dome-shaped temazcal is in the shape of the womb and inside are the four essential elements: earth, wind, fire, and water, so you can purify and bring your body, soul, and spirit in complete harmony with nature. That's the idea, at least!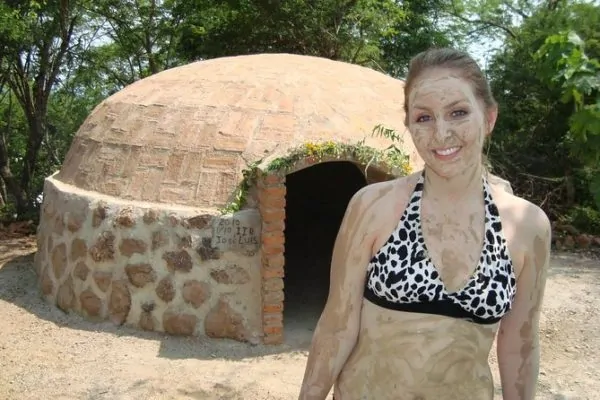 After this cleansing treatment, you will be treated to a traditional lunch before being given time to explore the town, visit the church, or take a side trip to the Museum of History. You will have an option to go to the hot springs and tequila factory to taste the tequila made in this town.
This is a comprehensive tour which includes a relaxing temazcal experience along with some important and interesting history. Just don't forget to bring your swimsuit, towel, and some extra clothes for this tour.
Book your Temazcal Sweat Lodge and Tequila Tour now.
Whale Watching Expedition
I can't strongly recommend enough taking the chance to go on a whale watching tour… There's just something magical about seeing these massive creatures in the water, and Mazatlan just happens to be one of the world's best destinations for whale watching. What's also amazing is that this is one that you can do in half a day. Sightings are guaranteed during the high season between mid-December to mid-April, meaning you'll be lucky enough to see these gentle giants in person as they splash their tails or blow giant water spouts into the air. So cool!
This whale watching expedition is an exciting adventure at sea with the company of the whales and the marine biologists who study and protect them. From your hotel, you will be driven to the Marina Mazatlan where you will meet the marine scientists and naturalists who will join you for this tour.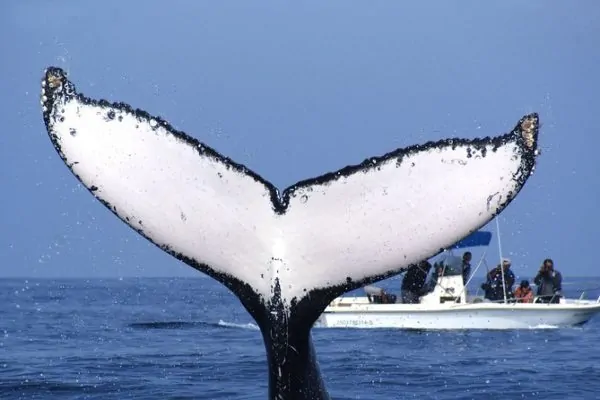 FYI, the Mazatlan waters are extremely important to this species because they are breeding grounds along the Mexican Pacific. Every winter, some 8,000 whales find the perfect conditions for mating and giving birth to their young here. You will navigate the waters in search of the humpback whales which are one of the most intriguing and interesting species of the whales. The males sing beautiful songs as part of their mating behavior and there are a lot of them that do acrobatics as part of their rituals.
While you are enjoying this trip, take note that you also get to help the environment. Also, more than likely you'll get to spot some large pods of sea lions, dolphins, sea birds, and sea turtles while you are on the lookout for the whales. Whale songs and whale tails are just the tip of the iceberg for this interesting Whale Watching Expedition. Hop on board and enjoy this trip!
Book your Whale Watching Expedition now.
El Rosario Tour and Visit to Caimanero Lagoon
This guided half day tour will get you to the unique Mexican villages of El Tablon Viejo and El Rosario where you can experience the "real" Mexico as well as the artistry of its people.
Whether you are staying in a hotel in Mazatlan or you just came from your cruise ship, this is a well-managed tour (3-4 hours) for anyone who is interested in escaping the city to explore Mexican villages to see their daily life.
Your guide will first bring you to El Tablon Viejo where the artists making pottery and furniture from palm leaves are working. You will get to observe them as they are doing their craft and get to understand what they do and the history that it also represents. They also make colonial furniture which is also popular in Mexico.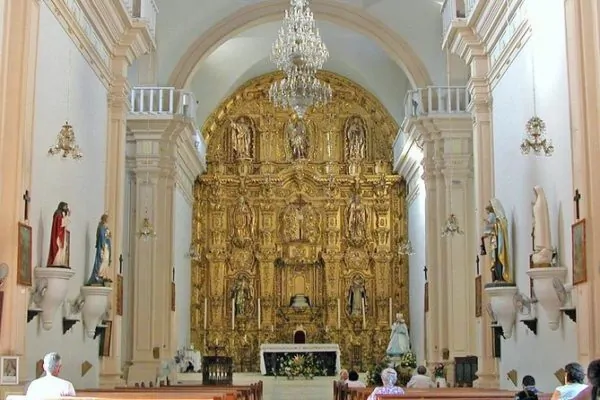 Next, you will get to visit El Rosario and visit the Iglesia El Rosario with its incredibly designed gold altar. Learn more from the guide as they explain the importance of this church to its people and about its history. There is also the town museum where you will learn more about its history along with the most important people in this place.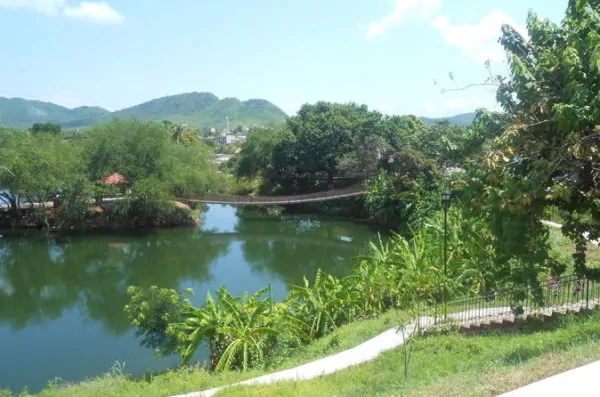 You have the option to stop in El Caimanero where you can choose to enjoy a sumptuous lunch right on the beachfront. Hungry or not, a fantastic view and ambiance of the place will certainly entice you to stay a little longer here. But you'll get to head back to Mazatlan through a scenic drive of coconut groves, the Caimanero lagoon, and the different farms along the way in the idyllic Mexican countryside.
Experiencing Mexican villages, observing artists at work, a beautiful lagoon, lunch on the beachfront, and spectacular natural vistas in this relaxing tour are just some of the reasons that this tour may be right up your alley.
Book your El Rosario Half-Day Tour and Visit to Caimanero Lagoon now.
Sierra Madre Villages Cultural Tour
From Mazatlan, you can visit the Sierra Madre villages in just five hours and get to experience, explore, and learn more about their culture and everyday life in the mountains. There are plenty of things to do in the rustic mountainside towns of charming Concordia and Copalia, like visit old temples, admire the colonial architecture, and observe artisans as they work on their specialties.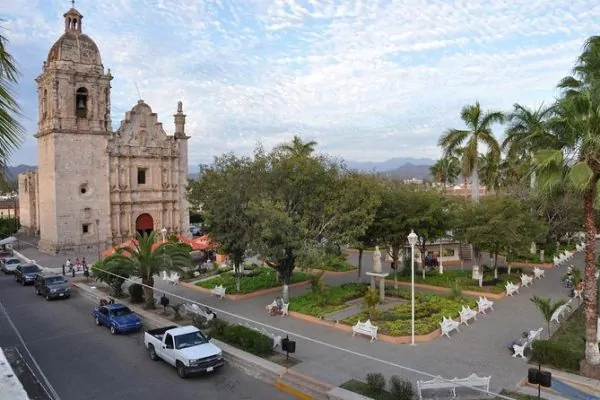 You will first go to the small artisan community of Malpica which is known for its oven-baked bread and colorful tiles. Observe how these artisans preserve the age-old traditions of making these colorful tiles. The level of skill and the craftsmanship is impeccable and it is definitely a privilege to see them making the tile designs in person, and understanding all that goes into it.
Explore of the foothills of the mountains of the Sierra Madre at the next stop, the town of Concordia. It was founded in the 1600s by the Spanish conquistador Francisco de Ibarra. Here you'll get to learn more about their local industry of mining gold and silver (obviously what brought the conquistadors here). The town has beautiful architecture courtesy of the pink Temple of San Sebastian and the town hall. The knowledgeable guide will tell stories of how the town was once burned and how the locals helped to restore it.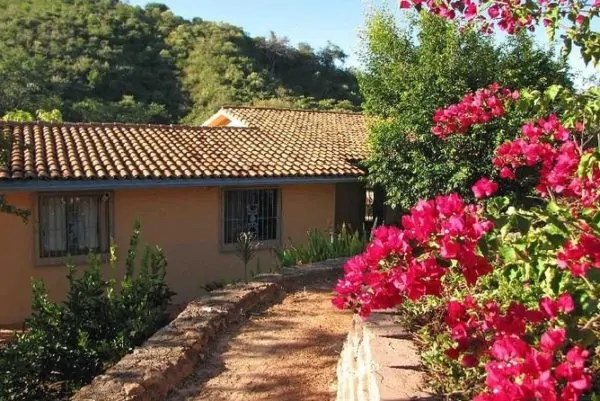 Another beautiful town cradled in the Sierra Madre is Copala, where you can wander the cobblestone streets and do a mini-photo shoot of the red-roofed houses that line both sides of the streets. Turn every corner and you'll still be left marveling at the town's views of the scenic Sierra Madre.
At the end of the tour, your guide will also explain to you the importance of the new highway that was built and how it has significantly changed the transport of goods from the farms to the city. This has also brought in a lot of tourism opportunities to these towns of rural Mexico, creating new opportunities for the people that call this area home.
Be prepared for lots of walking, but hey, that's not a bad thing at all. It is in this way that you will learn to see the world from a different perspective and have a greater appreciation of how others live — which is one of the best reasons to travel, of course. By experiencing this Sierra Madre Villages Cultural Tour, you can take a little piece of Mexico with you and let it stay in your memories.
Book your Sierra Madre Villages Cultural Tour now.
Mazatlan Tropical Bike Adventure
This 3-hour Mazatlan Tropical Bike Adventure is a smooth ride with interesting stops along the way. Pedal through tropical forests (Mazatlan sits just south of the Tropic of Cancer), enjoying the local flora and fauna, and coconuts and mangoes (nothing says tropics more than these two delicious gifts from nature!), and feasting on local cuisine are just some of the highlights of this trip.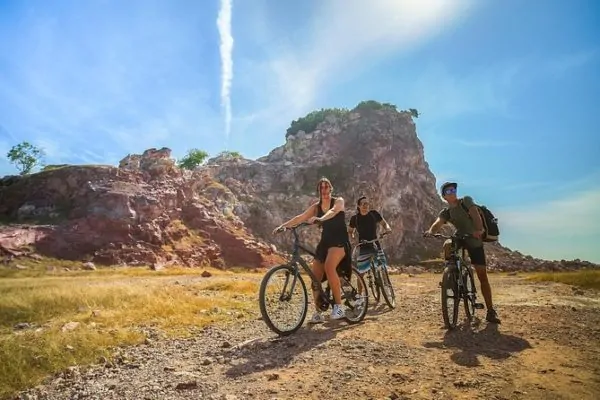 From Mazatlan, you will cross to Stone Island on a boat ride and get the chance to enjoy the views from the sea. The Stone Island or Islas de Piedras is different compared to Mazatlan, even though it is just a few minutes away from Mazatlan Marina (by boat). You'll be able to cycle through the Botanical Gardens as you enjoy looking for the birds and plants that thrive here. You may bump into the gardeners and you might just be in luck because they will offer you fresh coconut juice to drink.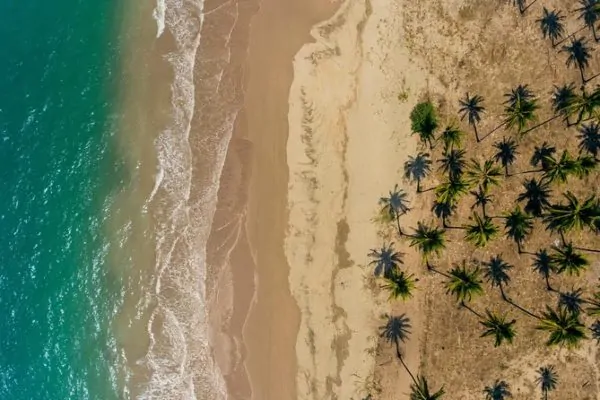 The best part of this trip is a ride to the beachfront. Don't worry about biking through the beach because you will be passing through the part of the damp sand where it feels more like you are driving on paved road or the streets. Here you'll get the chance to share a feast of local cuisine with some of the townspeople while also immersing yourself in their culture.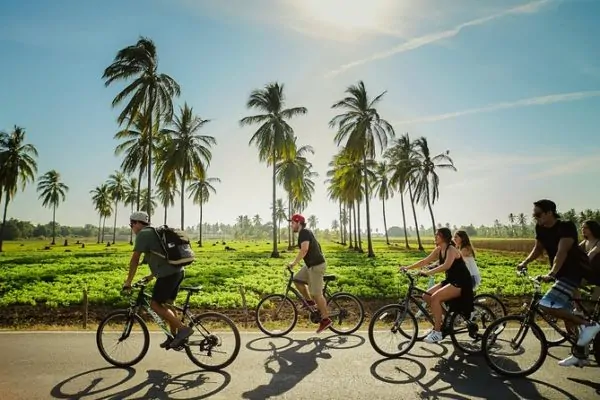 Tip: Try to look for the little coconut candy stand and the tortilla factory or ask your guide about it. It is interesting and different and surprisingly very tasty. This is a bike tour that is definitely full of surprises and worth doing while you are in Mazatlan.
Book your Mazatlan Tropical Bike Adventure now.
Mazatlan Zip Line Adventure
If you are one who digs exhilarating rides and adventures up in the air, then this half-day Mazatlan Zip Line Adventure is right up your alley! Here you'll get to soar above the beautiful forests of Mazatlan by zip line which is always fun.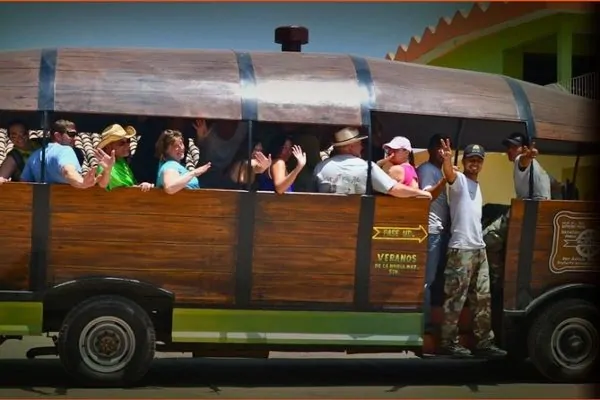 From Mazatlan, you will take a scenic drive to Veranos where you will be set up with the necessary equipment for the zip line and be given a safety briefing. Safety is always important on this type of adventure as you glide through 12 zip lines of different heights and lengths. You can see the natural wonders around you as you glide like an eagle over the forest canopy.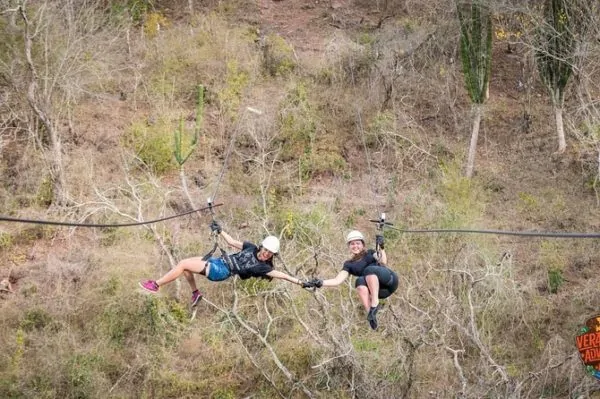 Afterward, you'll get to enjoy a hearty regional meal before being brought back to the Veranos colonial center and given time to explore the local history museum, hot springs, and a tequila factory. There is also a cool little church you can visit in the town center.
Surely this Mazatlan Zip Line Adventure will take your breath away (literally perhaps)!
Book your Mazatlan Zip Line Adventure now.
Mazatlan Island Expedition
This Mazatlan Island Expedition is for the restless and energetic people who would like some exercise while having fun since it includes kayaking, hiking, snorkeling, swimming, and even more kayaking. So be ready with your cameras, dry bags, and extra clothes!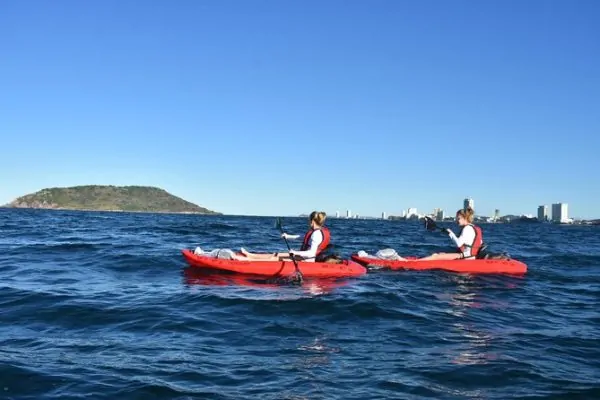 The tour guides will first help you secure your belongings in dry bags and will also provide long sleeves and a lifejacket. You will then be given instructions on how to kayak and where you will be paddling before you then hit the water to kayak to the Isla de Venados.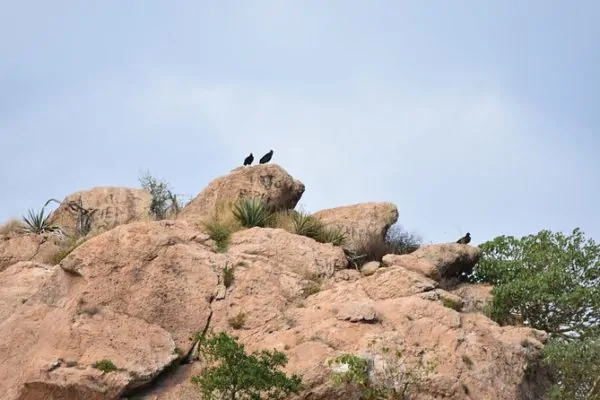 Upon arrival, you will be offered refreshments before you hike around the island to marvel at the flora and fauna here. Next, you can snorkel around the coast and explore the rich marine life of this area. You might spot some coral reef fishes and probably a couple of stingrays swimming around.
If you haven't tasted a fresh coconut, then you probably missed out something good in your life, but luckily this tour offers fresh coconut and you will be taught how to enjoy it straight from its shell. Hint: Drink the juice first and then eat the soft white meat. I bet you that will be something you will never forget (you might even have one after another, haha, it is sooooo good! And I wasn't even a fan of coconut, to be honest).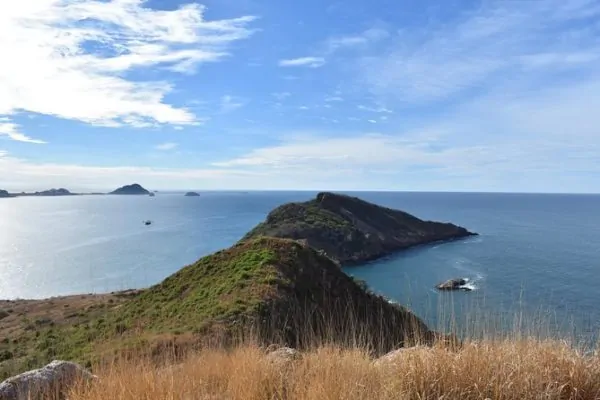 You will again be guided through the surf and kayak back, but these islands will definitely be one of your most epic experiences here in Mazatlan, which you'll remember for a long time to come.
Book your Mazatlan Island Expedition now.
More Mazatlan Tours
Although Mazatlan is a relatively small town, it is a popular destination in Mexico for a good reason… There are a ton of fun things to do here and after your first visit, you will realize that you have only scratched the surface and want to come back for more. Beyond that, Mazatlan is surrounded by many interesting towns and villages that you can explore. Remember, no two villages are the same and you can always have a great time so long as you are up for just about anything.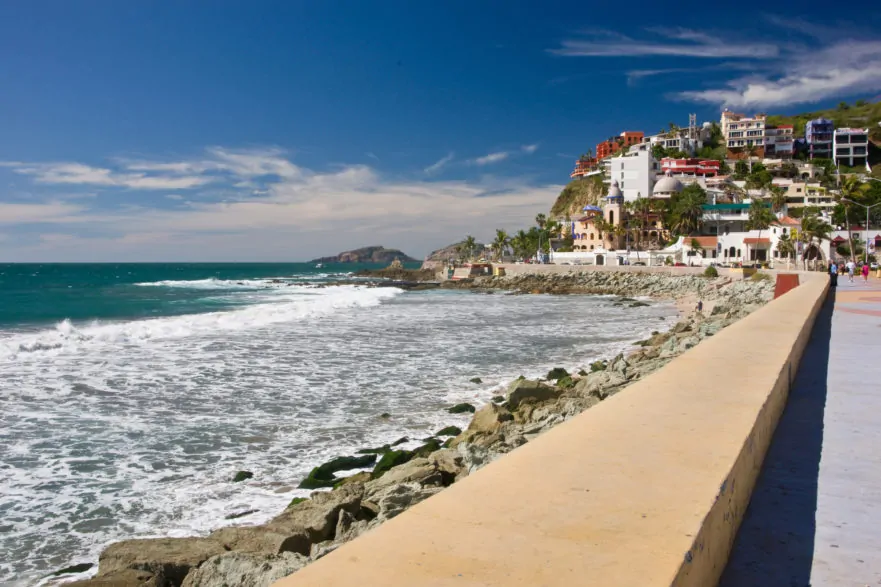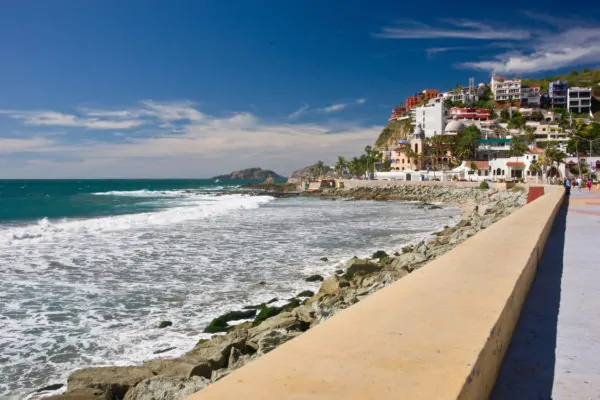 Please be sure to check out what the local artists are doing and support their work by purchasing something for yourself or as souvenirs to bring back to family and friends. They will always be grateful for your support of their effort and craftsmanship. But on the other hand, you may be grateful too, because it is not every day that you get to observe an artist at work whose techniques have been handed down from generation to generation and be able to purchase directly from them.
More About Mazatlan
Mazatlan has more than a half million residents, as well as thousands of expat retirees, and tourists who enjoy the bustling Mazatlan life and the stunning Pacific beaches. Whether you're here for lounging on the beach and eating ceviche, or getting your adrenaline going on adventure activities, there is plenty that Mazatlan has to offer all of its guests, so I'm sure you'll have a great time.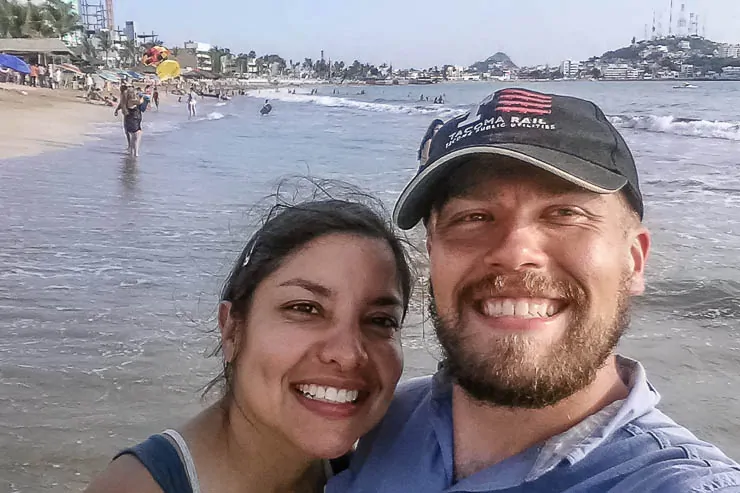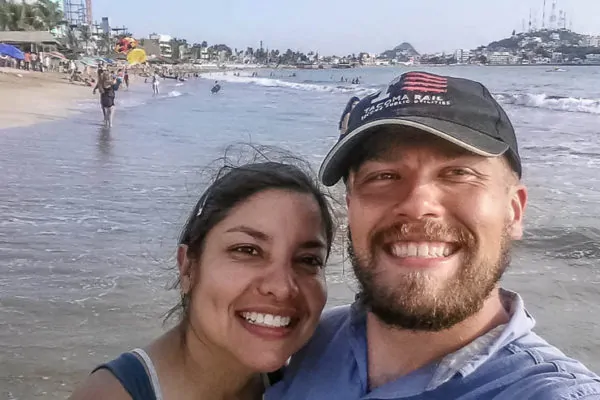 Enjoy life — this is what the Mazatlecos have always done for the past couple of centuries. By exploring this beautiful city and their culture, you also get to live a piece of the Mazatlan life, even if only briefly.
If you're traveling elsewhere in Mexico, don't miss out on my comprehensive guide when traveling to Mexico so you can plan your stay with tours, activities, places to go, things to do, and what to eat in some of Mexico's most incredible destinations, whether that's Mexico City, Cancun, Puerto Vallarta, or Tulum (to name a few).
Traveling to Mazatlan soon? Be sure to book your room from Booking.com now to save on the best Mazatlan hotels. For longer stays, you can also check out the units of Airbnb. And don't forget to purchase travel insurance for Mexico to protect yourself against injury, theft, and sickness. I use and recommend World Nomads.
Read Next: The Best Things to Do in Mazatlan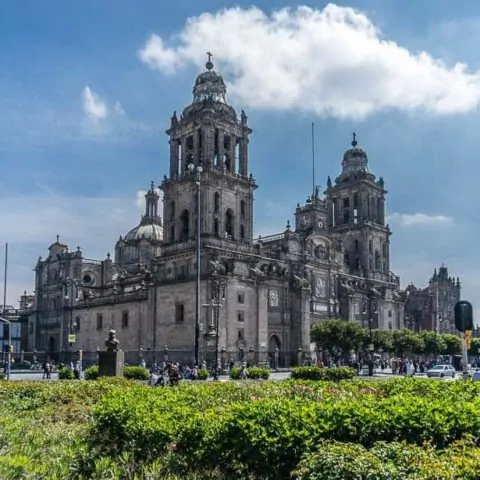 Mexico Travel Tips
Important tips and resources for planning an amazing trip to Mexico, based on my extensive experience traveling across the entire country.
Tools
Instructions
Book a cheap flight to Mexico with Momondo, or better yet, start travel hacking so you can fly for free.
Plan a rough itinerary and how long you will spend in each destination. Pick up Lonely Planet Mexico to help with this.
Work every day to teach yourself Spanish, you want to know as much as possible before you arrive.
Book your cheap accommodation in advance, at least for the first destinations -- For hostels use: Booking, for cheap hotels use: Hotels.com, for apartments use: Airbnb.
Reserve your on the ground tours and activities through Get Your Guide.
Purchase travel insurance for Mexico with World Nomads to protect yourself from illness, injury, and theft while in Mexico.
Check out my comprehensive guide about traveling to Mexico with information on cities, things to do, places to see, and more.
Learn more money saving tricks with my top budget travel tips if you want to get more bang for your buck.
Put together your Mexico packing list.
Enjoy this incredible country!
Notes
I hope this helped you plan your travels in Mexico! I know it can be a struggle to find accurate and on the ground information when traveling to a new place like Mexico, which is why I started writing so extensively about it!
If you have any questions about Mexico, budget travel, or anything else shoot me an email at ryan@desktodirtbag.com.
(I love getting questions! That is how I get ideas for my blog posts and what to write about!)
Recommended Products
As an Amazon Associate and member of other affiliate programs, I earn from qualifying purchases.
Share This
Did you enjoy this post about the best Mazatlan tours and activities? Please take a moment to share it on Facebook, Pinterest, or Twitter. Thanks!
The following two tabs change content below.
Desk to Dirtbag is one of the leading budget adventure travel blogs online and is dedicated to helping its followers achieve their travel dreams through inspiration, information, and actionable steps. If you are new to the site, be sure to
Start Here
.
Latest posts by Desk to Dirtbag (see all)