This article may contain
affiliate links
. If you make a purchase through these links, I will earn a commission at no extra cost to you. Thanks!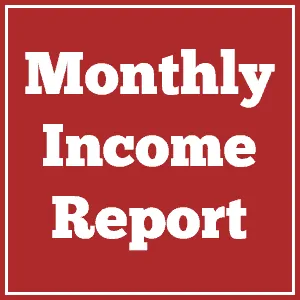 Here's the deal:
Time for another one of my monthly online income reports. I've set the goal of earning $600 per month exclusively from my website and related projects in the coming months.
You might be wondering why I share this:
These monthly income reports are meant to hold me accountable to both myself and my readers. They offer a glimpse into the nature of making money through a blog and other online endeavors, as well as my efforts to cover my expenses while traveling in the pursuit of becoming location independent.
On to this month's report…
July 2015 Income Report
Each month I report on what I did well as well as what I could stand to improve on from a financial perspective, as well as a blogging strategy perspective.
What Did NOT Go Well
1. Blog Updates
July I was completely wrapped up with writing and editing my upcoming book (see below) while we were house sitting in the mountains of Baja California. I did manage to publish a few longstanding articles about WHY and HOW to Start Your Own Adventure Blog. As well as a round up post on Absolute, Must Read Travel Books. But other than that, things have been quiet.
The bulk of my updates are Instagram pictures with short little updates about our travels. I haven't been able to sit down and actually write an article about our travels for a long time…
Something I hope to remedy soon. There have been too many adventures and stories driving through Mexico to not share them…
2. T-Shirt Sales
Sales of the GO OUTSIDE shirt took another dip… From already low levels. I only sold three shirts in the month of July. Disappointing numbers for sure.
Granted, I haven't promoted it much since the launch. Overall, I'm still glad there are a handful of people out there rocking these awesome shirts… Not because it promotes my site (because it really doesn't) but because of the message it shares.
What Went Well
1. Website Income
June was a record month for income thanks to the one-time sale of the Paradise Pack bundle. I was expecting a sharp drop for July, and while the numbers certainly took a big dip it wasn't as bad as I expected and is still the second best month on record for income exclusively from the site.
2. Working on the Book
After previous false starts and self-doubt, I finally really sat down and worked out a pretty awesome, professional book. Our house sit in Baja gave me ample time to write, edit, and rewrite.
I worked with a handful of preview readers who helped me shape the book into something great.
Once we set out from the Baja house sit, I sent the book off to be professionally content and copy edited. Hired a design service to do the cover and much more.
It's not mid-August, but all the fruits of my labor are coming together and the book will be launching officially on August 23rd.
I'm also looking for help spreading the word during the launch:
Please check out the book at www.desktodirtbag.com/bigtravelbook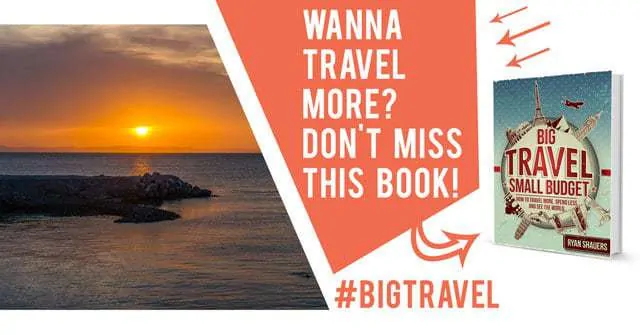 Full Income Report
$420.76 – Affiliate sales and advertising from D2D
-$365.90 – Amazon Affiliate sales
-$42.26 – YouTube Videos
-$12.60 – D2D T-Shirt Sales
TOTAL = $420.76
GOAL = $600 per month
70% of goal covered
July was a pretty good month, all things considered. June was over $700, and while it was a pretty sizable dip, it wasn't too bad.
I'm optimistic and only expect things to go up from here! 🙂
What Else is New?
Since leaving Baja we've had an incredible journey driving down the entire Baja Peninsula.
Snorkeling in the crystal blue water in Loreto & watching dolphins, continuing down to Cabo San Lucas.
Before turning back around to take the overnight ferry from La Paz to Los Mochis.
We continued driving down the Mexican Coast to Mazatlan and Puerto Vallarta before turning inland toward Tequila, Guadalajara, Lake Chapala, and have arrived in Mexico City.
And yes, we did go on a tequila factory tour…
Pretty amazing to think that we've driven all the way from Seattle to Mexico City!
We'll be here house sitting in the heart of the city for the next few weeks, enjoying big city life for a change of pace. Our neighborhood has an impossibly large selection of restaurants and places to explore.
To say I'm pleasantly surprised and impressed with Mexico City would be an understatement.
Book Giveaway
We are coming up on the last few days of the #BigTravel Book Bundle Giveaway… I am giving away five amazing, life-changing travel books. Be sure to enter and spread the word!
That's all I got for you this month.
If you found this post interesting or insightful please don't forget to Like it, Tweet it, or otherwise spread the word among your social networks. Cheers!
As always questions, comments, and feedback are extremely welcome.
The following two tabs change content below.