This article may contain
affiliate links
. If you make a purchase through these links, I will earn a commission at no extra cost to you. Thanks!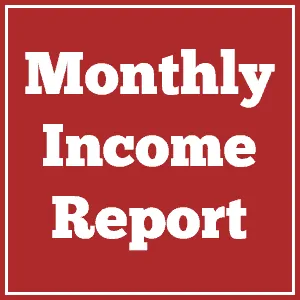 Time for another monthly recap and blogging income report. This is where I share what's new in the world of Desk to Dirtbag over the past month and offer a bit of transparency behind the life of a travel blogger.
On to this month's report…
Highlights
Back in Medellin
Last month, June, was a super busy month of travel and hanging out with friends and family back in the United States, which was great.
But July has been a time to kind of decompress and catch up… Mostly just spending time with Andrea and trying to play catch up with some of the website stuff that I let fall to the side during June.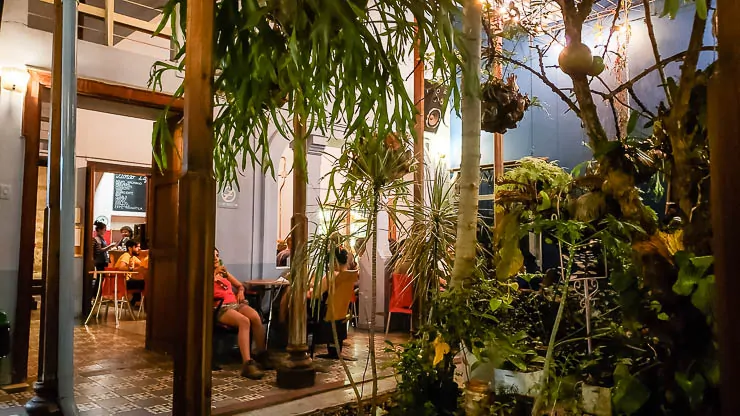 Most Popular New Article of the Month
A Tour of Deliciously Exotic Colombian Fruits – This is a comprehensive article about some of Colombia's most delicious and exotic fruits, you know, things that go far beyond mangos and pineapples.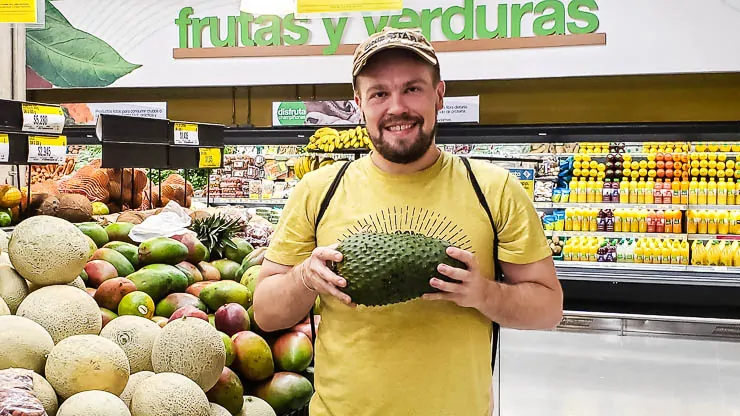 Most travelers are blown away by the sheer variety of incredible fruits in Colombia, so take a look at what you can expect to eat here, beyond Colombian foods, of course.
Other New Articles
I was able to maintain the schedule of posting 3x per week for new blog posts, although that resulted in 12 new posts during July instead of 13 simply because of where the dates fell.
The increased output for the past few months is finally starting to pay off (ever so slowly) as I hit the highest single-month page views for the website with 143k. I'm still off the pace for my goal of 2 million for the years (equivalent to 166k per month).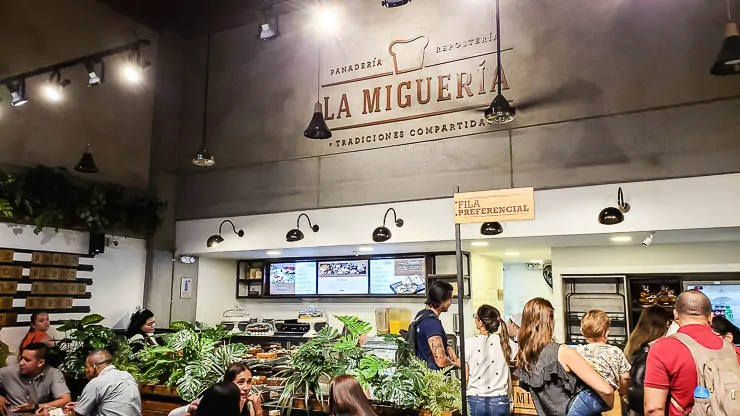 What I Read
An Entire MBA in 1 Book by Chris Haroun
This book was for the most part pretty easy reading even though it attempts to condense an "entire" Masters in Business Administration into one book. I'm not sure how accurate that title is since I never went to business school (thus my reading) but it was a pretty good read.
The book focuses heavily on the Silicon Valley tech startup type of thing and raising money, venture capital, IPOs, etc. Much of that was Greek to me before reading this book, so at least I understand it all a little better.
There were some elements that I could take away for my business, but much of it wasn't super relevant. The book itself is strange, filled with powerpoint style slide shows and is pretty informal. Note: I didn't pay the crazy high retail price of $90 for this Kindle book, but rather borrowed it for free, which is what I'd recommend to you.
July 2019 Income Report
I know many of you are just curious about how much I'm making and how I do it, but first, here's a quick rundown of my story:
I used to be a desk jockey working in Washington DC but then lost my job when my boss retired, so I set out to travel the USA and live in my truck. I started this blog to simply hold myself accountable with my travel dreams. I had NO idea what I was doing at the beginning and had no intention of turning this into a business.
And yet, here I am. I now run a pretty awesome online business and basically have found my passion in life.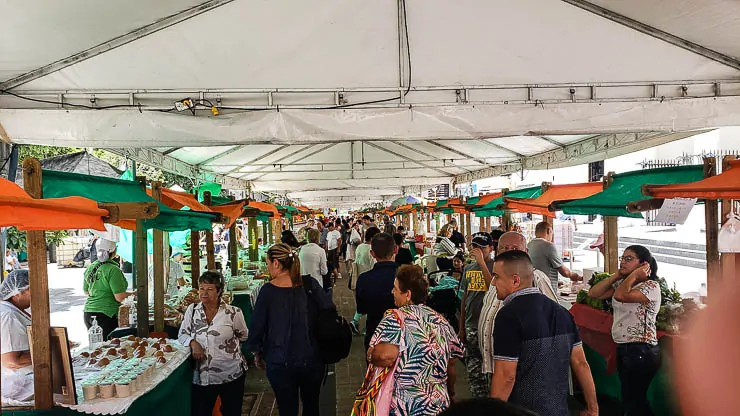 A lot of you have wanted to start your own blogs after seeing the success that I've had, and I highly recommend it. If I hadn't taken a shot with D2D, I would most definitely have returned to a similar sort of desk job and be stuck doing work I didn't really enjoy very much.
First of all, fair warning – travel blogging (or any online business for that matter) isn't easy in any way or for the faint of heart. It is definitely not something you should immediately quit your day job for. Making a living with a blog is a long slow road, but it is also incredibly rewarding.
Take a look at my free guide about how to start a travel blog: you'll have your own blog set up in just 10-15 minutes, and will receive some pretty sweet discounts since you're a D2D reader when you use my exclusive link.
Have you taken my free blogging course yet?
Even if you are just thinking about starting a blog or want to figure out how to get more traffic to the one you already have, this will be useful for you.
Basically, if you want to learn the foundational elements of how I went from a desk jockey drop out to a dirtbag living in his truck to a now "successful" blogger earning enough to travel all over the place – you'll want to check this out:
Onto this month's income report breakdown…
TOTAL = $4,461.70
GOAL = $6,000 per month
74% of goal covered
July marks a small 3% decrease compared to June, which is actually pretty respectable because the summer slump is definitely a real thing. Most people don't spend quite so much time on the computer (which is a good thing) thanks to summer travel, outdoors, and nice weather.
I did see a nice little uptick in income from Amazon though, which peaked during the Amazon Prime Days in the middle of the month.
Note: The above figures are for income earned during the month but are often not paid until 60 or 90 days later. The numbers do not include income from freelance writing which is another significant source of income and my primary side hustle.
Don't Forget: If you've got any upcoming travel, please book your flights, cheap accommodations, and so forth through my Travel Resources page.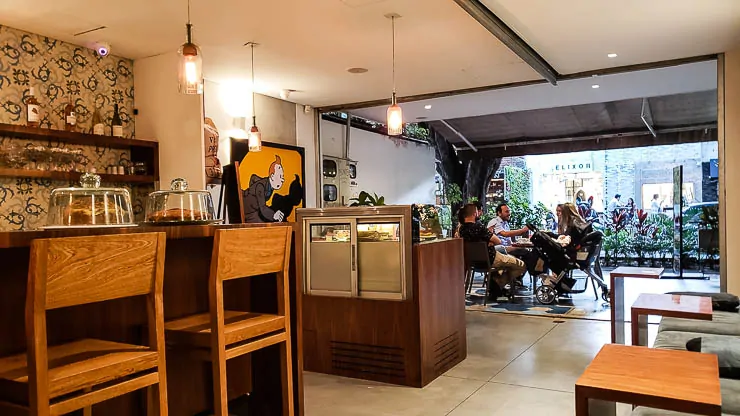 Expenses
I know many of you have enjoyed my periodic expense reports, so I thought I might try to more regularly incorporate them here… These are only my personal expenses and do not include any business-related expenses — I actually take a salary from the business income.
I'm living on the cheap here in Medellin at the moment and trying to keep expenses below $1,200 per month.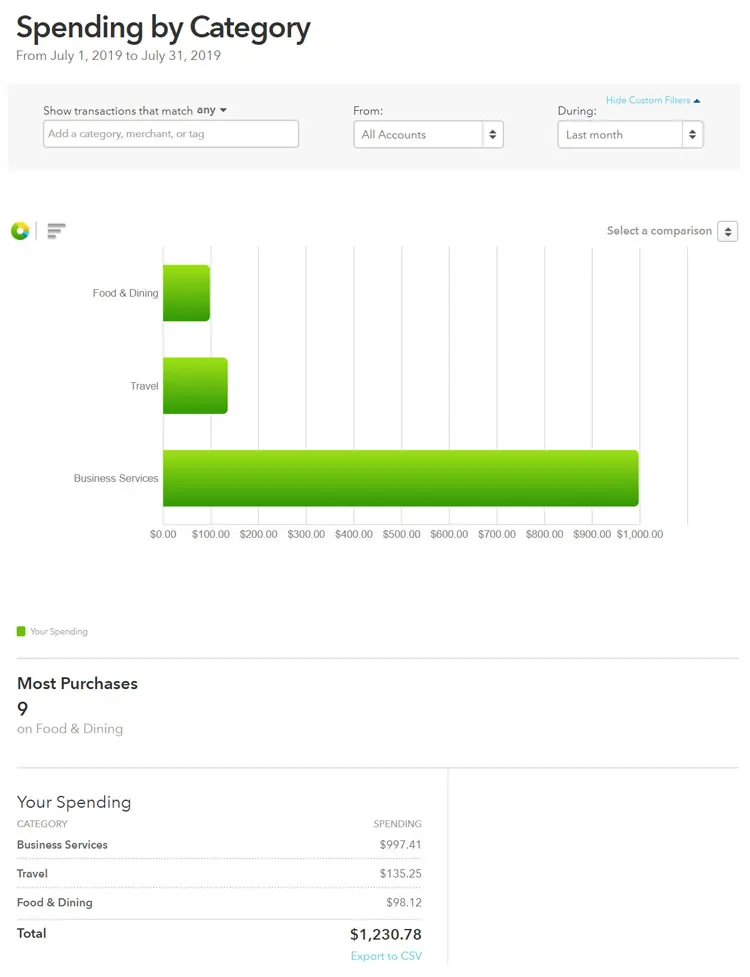 Expenses were kept just about in line with where they need to be, particularly after the expensive month that was June. In somewhat crazy news, the Colombian Peso is almost at 3,500 per $1, which is like a record high/low. For a long time, it had been at 3,000 and when I first got here it was at 2,000. That makes everything cheaper for me here, after it gets converted back to dollars.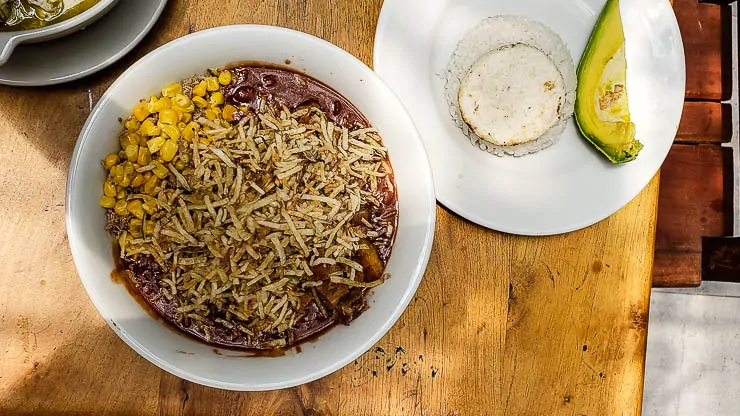 A few notes: The uncategorized section is cash that I've withdrawn for things here in Medellin so they don't get categorized neatly like my credit card transactions. I also may use any cash leftover from previous months during this month.
I track my spending with Mint.com and highly recommend it to anyone who wants to get a grip on their overall financial picture, and which is a crucial part of how I manage my money while traveling.
Read More: Get Your Financial House in Order
Share This
Please take a moment to share this on Facebook, Twitter, or Pinterest. Thanks!
That's all I got for you this month. Are you following along on Instagram or Facebook? Be sure to do so, if you want to get the latest. As always questions, comments, and feedback are extremely welcome.
The following two tabs change content below.