This article may contain
affiliate links
. If you make a purchase through these links, I will earn a commission at no extra cost to you. Thanks!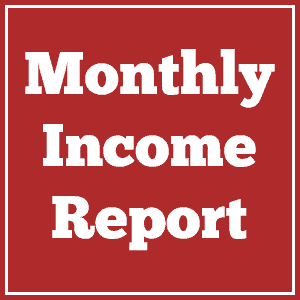 Time for another monthly recap and blogging income report. This is where I share what's new in the world of Desk to Dirtbag over the past month and offer a bit of transparency behind the life of a travel blogger.
On to this month's report…
Highlights
New Learning Opportunities
I've been taking more opportunities lately to embrace new hobbies, sports, and learning challenges. Mostly it serves as a good break to force me to step away from working on the online business.
For one, I've been taking tennis classes in Medellin, which has been a blast. It's been since college since I picked up a racket when I played for fun on occasion (never very good). I will say that it has definitely been kicking my butt though since the classes are 1:1 (about $7 for an hour) which means you're running around a LOT.
Second, I've been working on learning Turkish! Yeah, kind of bizarre, but something wholly unlike any other language I've studied before and definitely a mental challenge to get my mind around it. Maybe a hint of adventures to come?
Medellin Feria de las Flores
August means that it is time for Medellin's annual Feria de las Flores, or Flower Festival. For about one-week the city gets all festive, feeling a little like December, and celebrates the flowers that help give Medellin its nickname of the City of Eternal Spring.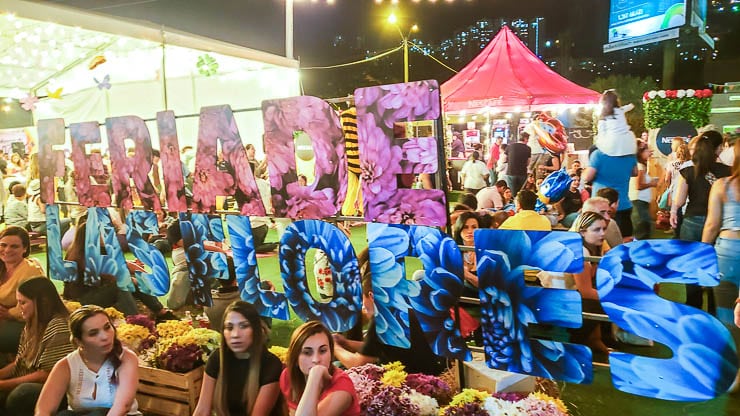 The main attraction of the Feria is the parade of flower carriers where people carry large, elaborately designed flower arrangements on their backs. We've been before, and this year they closed off more of the free areas to view the parade and made it more about buying tickets for the reserved seats. Yeah, sad but true.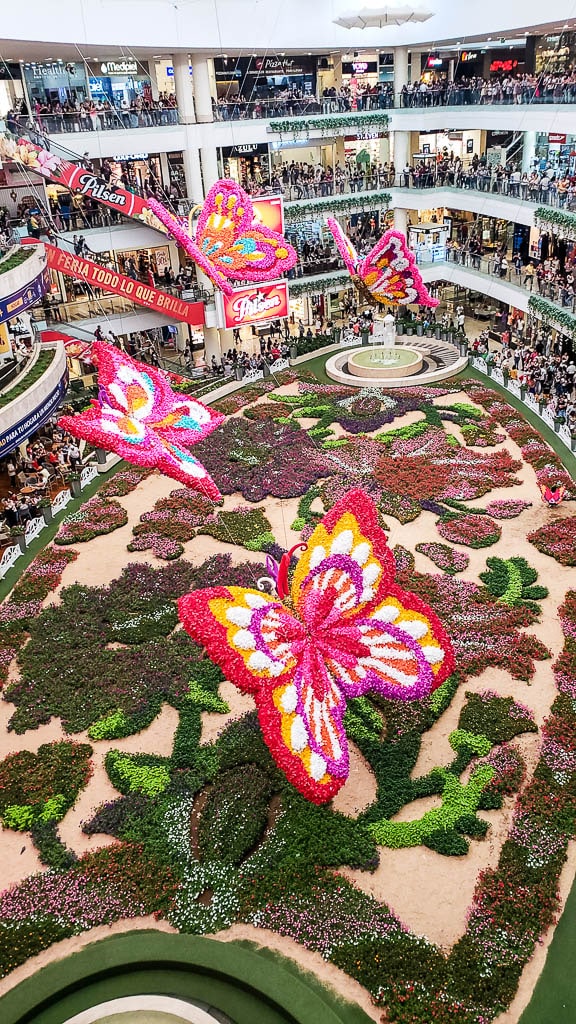 But there are plenty of other events to enjoy in the city during that time. We went to a big food festival with music and other activities, then there was the monster truck show which coincided with the Feria (not an official event), or just the elaborate displays in places like the Santafe Mall which had massive butterflies made out of flowers flapping their wings slowly — crazy!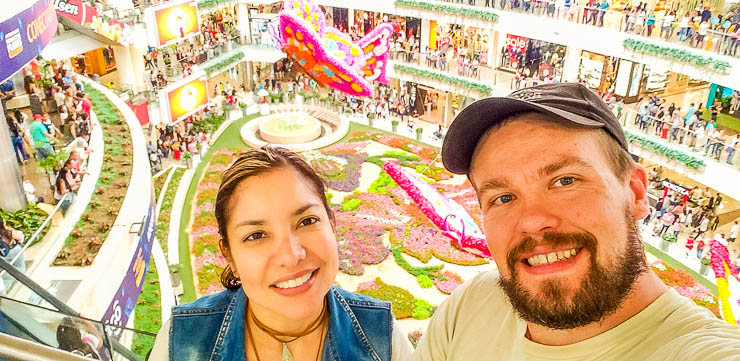 Exploring New Areas
I've been living in Envigado, Colombia for a while now, but still finding new things to explore all the time. There are actually tons of great restaurants here, and I've been working my way through some of the best.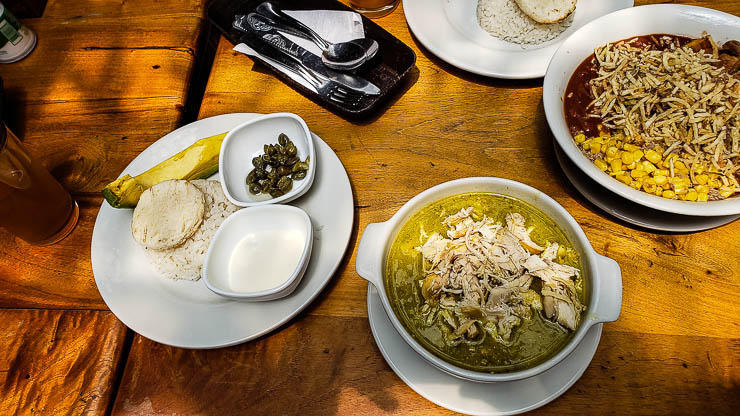 But beyond that, I've been taking advantage of nature close by and heading up into the mountains in places like El Salado Ecological Park. It's a small place with an entrance fee, but quite nice to just hike around the hills and enjoy the exotic plant life.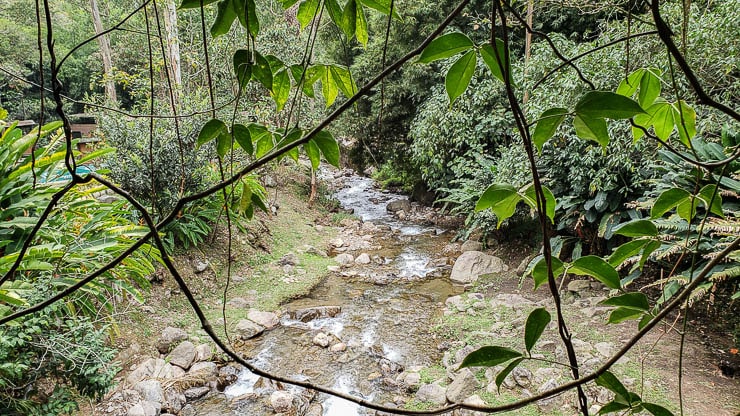 At the least, it makes for a nice break from city living. Frequent access to nature is probably the thing I miss most living here in Medellin. It just isn't quite the same!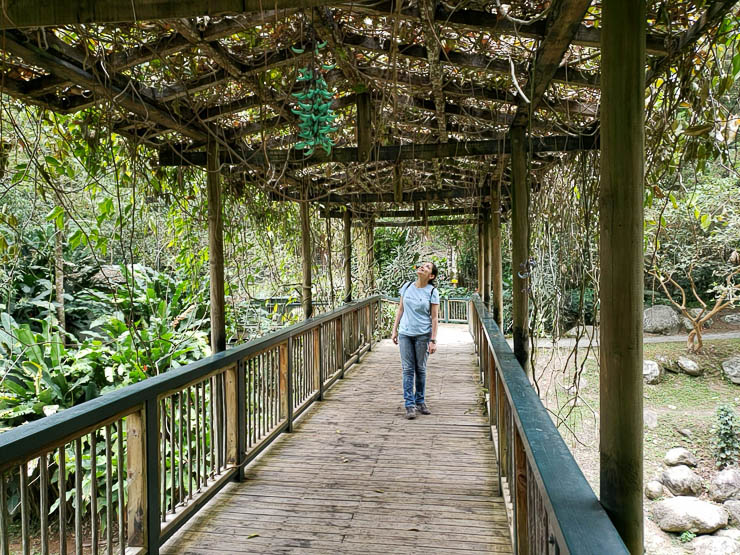 Challenges
Passport Renewal Abroad
Well, I unexpectedly have filled my passport with stamps, the first time that has ever happened for me. I still had about four years left on my passport as well, but have no more blank pages, just about 3 or 4 blank spots left for stamps scattered about. Lots of travel over the past couple of years!
I've never had to renew a passport while traveling, but I found out that, at least here in Colombia, that one has to present the paperwork in person in Bogota to get a new passport. I enjoy Bogota and all, but it is kind of a bummer to go there just to do bureaucratic paperwork, so I found an agency that would do the process for me.
In total, it was less than $100 for their services (not counting the passport renewal) to do all the necessary stuff in Bogota for me, saving me a flight, hotel, taxis, and eating out. Certainly much cheaper!
I'm without a passport for a few weeks, but hopefully, everything goes smoothly. I went with ExpatGroup.co for my US passport renewal in Colombia.
Most Popular New Article of the Month
The Ultimate Guide to Finding Free Camping in the USA – Maybe I'm biased, but I think this is the most comprehensive article online about finding free camping in the USA (and beyond). This is mainly for the road-tripping, RV, van life, and truck camping type of audience, but it uses all my tricks and trade from years on the road!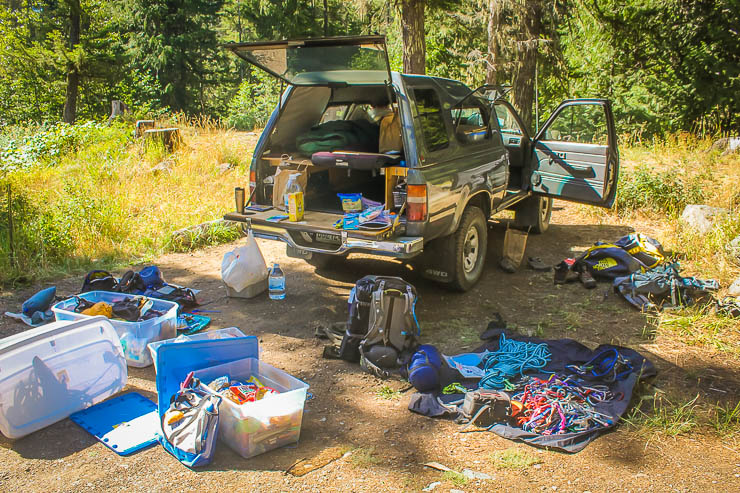 Other New Articles
What I Watched
I really dug this five-part mini-series on the Chernobyl disaster in the former Soviet Union (modern-day Ukraine). From what I've read, the depiction is, for the most part, very historically accurate. It does a great job of building suspense into a historical drama.
Obviously, I knew about the disaster, but I really had no idea of how or why it happened or the aftermath of the situation beyond the area not being inhabitable. The show itself is intense, horrific, terrifying, and ultimately very compelling and entertaining television, as well.
It's a must-watch if you like good television or are at all interested in history, other cultures, etc. 5/5 Stars!
August 2019 Income Report
I know many of you are just curious about how much I'm making and how I do it, but first, here's a quick rundown of my story:
I used to be a desk jockey working in Washington DC but then lost my job when my boss retired, so I set out to travel the USA and live in my truck. I started this blog to simply hold myself accountable with my travel dreams. I had NO idea what I was doing at the beginning and had no intention of turning this into a business.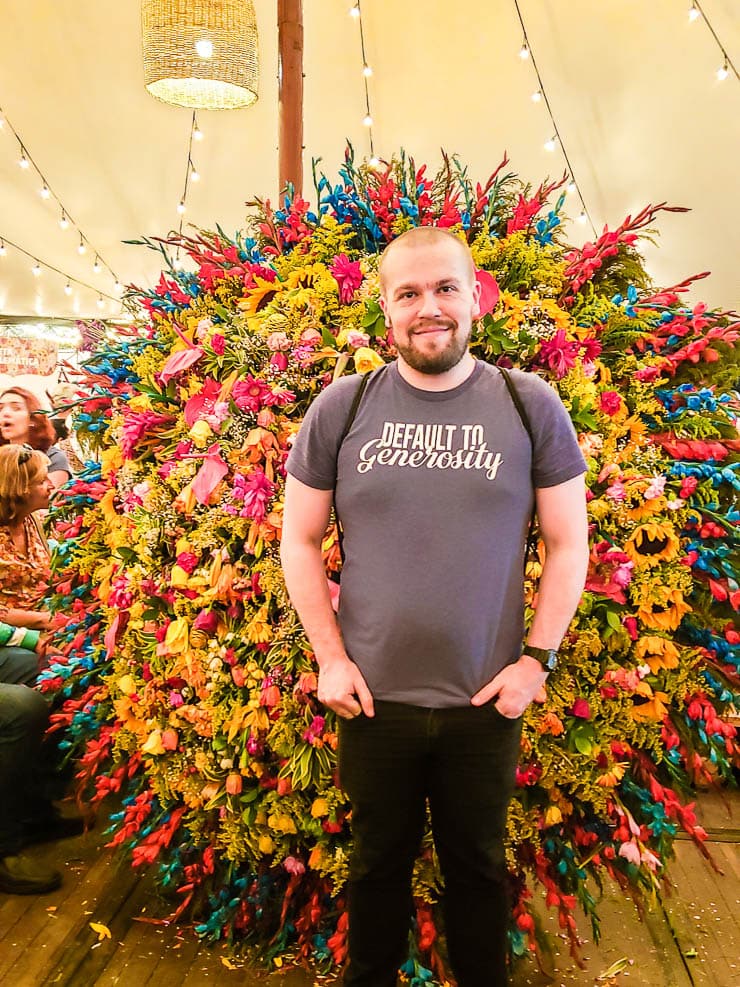 And yet, here I am. I now run a pretty awesome online business and basically have found my passion in life.
A lot of you have wanted to start your own blogs after seeing the success that I've had, and I highly recommend it. If I hadn't taken a shot with D2D, I would most definitely have returned to a similar sort of desk job and be stuck doing work I didn't really enjoy very much.
First of all, fair warning – travel blogging (or any online business for that matter) isn't easy in any way or for the faint of heart. It is definitely not something you should immediately quit your day job for. Making a living with a blog is a long slow road, but it is also incredibly rewarding.
Take a look at my free guide about how to start a travel blog: you'll have your own blog set up in just 10-15 minutes, and will receive some pretty sweet discounts since you're a D2D reader when you use my exclusive link.
Have you taken my free blogging course yet?
Even if you are just thinking about starting a blog or want to figure out how to get more traffic to the one you already have, this will be useful for you.
Basically, if you want to learn the foundational elements of how I went from a desk jockey drop out to a dirtbag living in his truck to a now "successful" blogger earning enough to travel all over the place – you'll want to check this out:
Favorite Blogging Resources
These are the tools, products, and resources that I use to run my online business, the types of things that make this website run smoothly and what I'd recommend to others looking at launching their online business empire.
Onto this month's income report breakdown…
TOTAL = $4,376.18
GOAL = $6,000 per month
73% of goal covered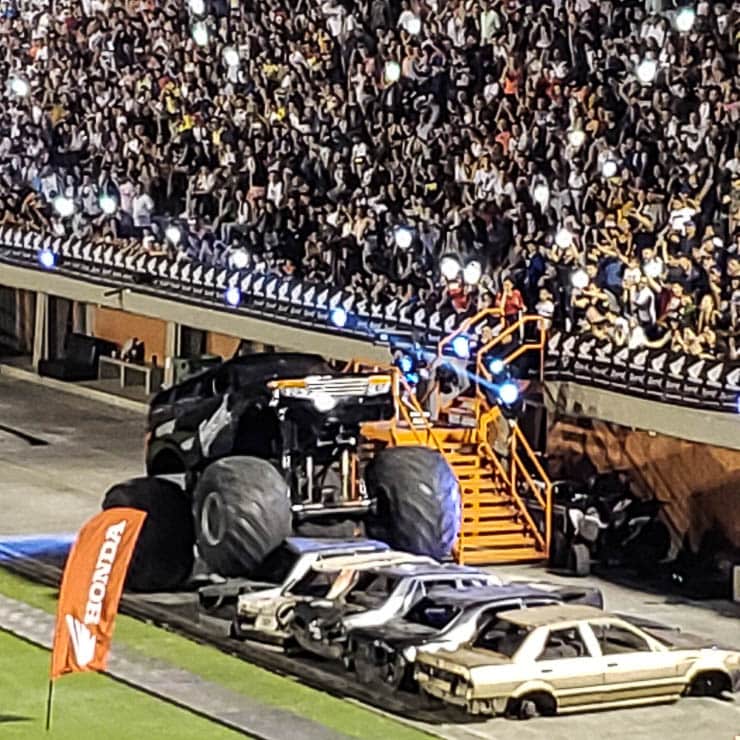 The summer slump continues! July was a pretty underwhelming month in terms of income and August was a small 2% decrease compared to that. Mediavine has been on the decline over the past couple months after steady growth, but that should hopefully rebound for September, or definitely for Quarter 4 coming up.
In better news, there were some strong increases in earnings for both Booking and World Nomads Travel Insurance, which helped make up for some of the declines in other sources.
Note: The above figures are for income earned during the month but are often not paid until 60 or 90 days later. The numbers do not include income from freelance writing which is another significant source of income and my primary side hustle.
Don't Forget: If you've got any upcoming travel, please book your flights, cheap accommodations, and so forth through my Travel Resources page.
Expenses
I know many of you have enjoyed my periodic expense reports, so I thought I might try to more regularly incorporate them here… These are only my personal expenses and do not include any business-related expenses — I actually take a salary from the business income.
I'm living on the cheap here in Medellin at the moment and trying to keep expenses below $1,200 per month.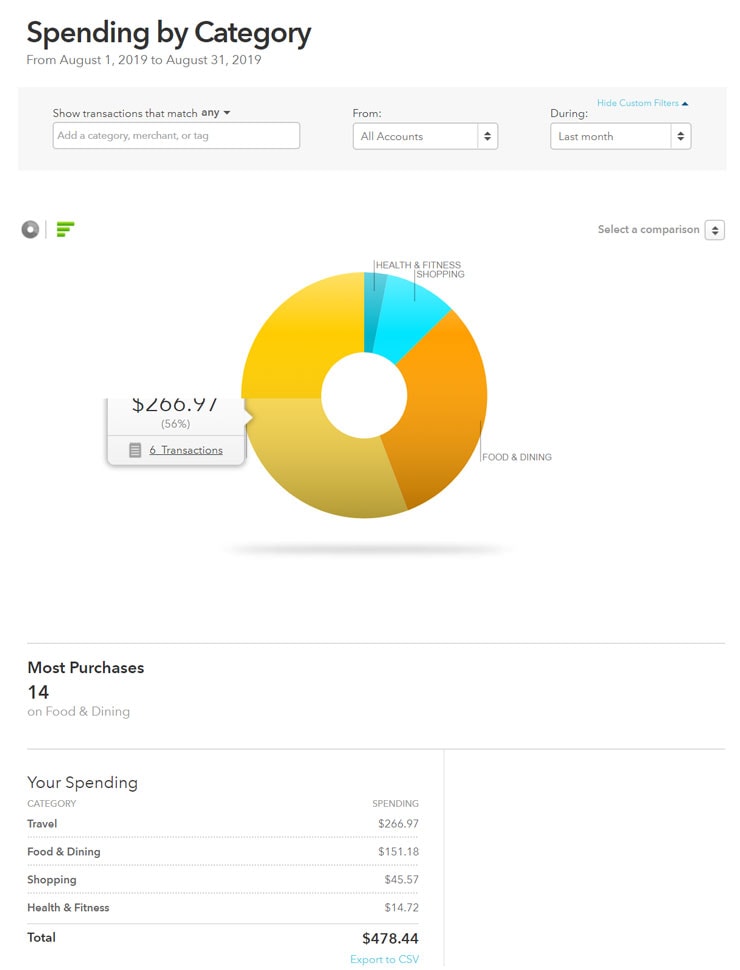 A few notes: Spending appears to be unusually low this month, but that was just credit card spending or other things that registered with the bank. I had a fair bit of cash leftover from previous months, so that's why it is so low. Don't expect to only spend $500/month here in Colombia when $1,000 or more is more likely.
I track my spending with Mint.com and highly recommend it to anyone who wants to get a grip on their overall financial picture, and which is a crucial part of how I manage my money while traveling.
Read More: Get Your Financial House in Order
Share This
Please take a moment to share this on Facebook, Twitter, or Pinterest. Thanks!
That's all I got for you this month. Are you following along on Instagram or Facebook? Be sure to do so, if you want to get the latest. As always questions, comments, and feedback are extremely welcome.
The following two tabs change content below.